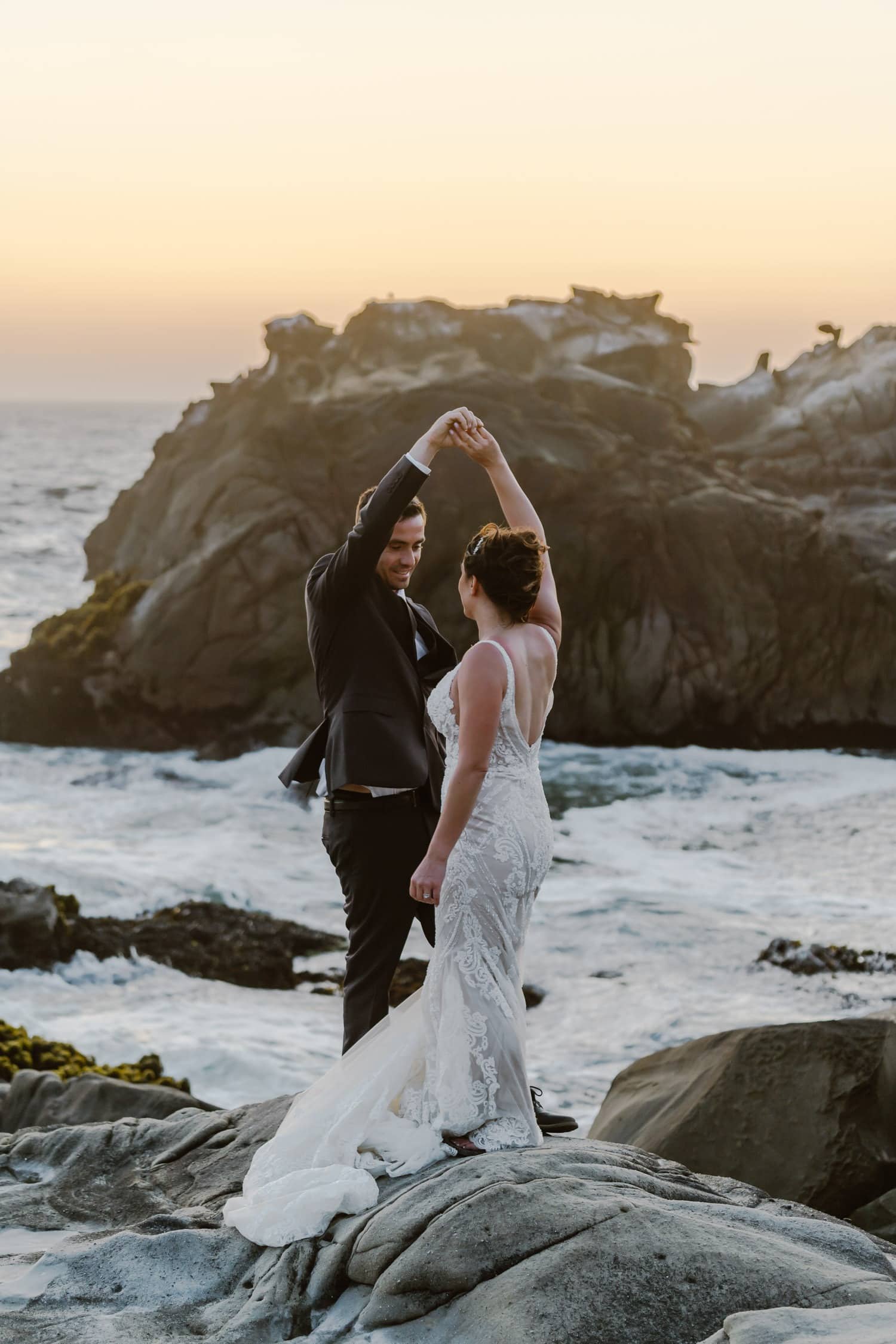 Big Sur Elopement Photographer
Big Sur, man. There aren't a lot of places more beautiful than the winding roads and cliffs from this part of California. You'll instantly fall in love with the intimacy and seclusion of these rugged cliffs overlooking the golden coast. I just want to look off into the sunset pretending I am a character in Pretty Little Lies.
I grew up in California, so I knew what kind of treat I was in for with this small family elopement. And that's why I was so excited when Killion and Ali reached out to me about being their photographer big day here! So I left Colorado and met with these two love birds for their big day in Big Sur!
They had decided early on they wanted to share their elopement vows in the same location in that they got engaged at. Who could blame them?The location was epic with big views of the cliffs and ocean behind them. Killion and his dad even made an arch for them to get married under! We were ready to roll on this epic elopement day!
---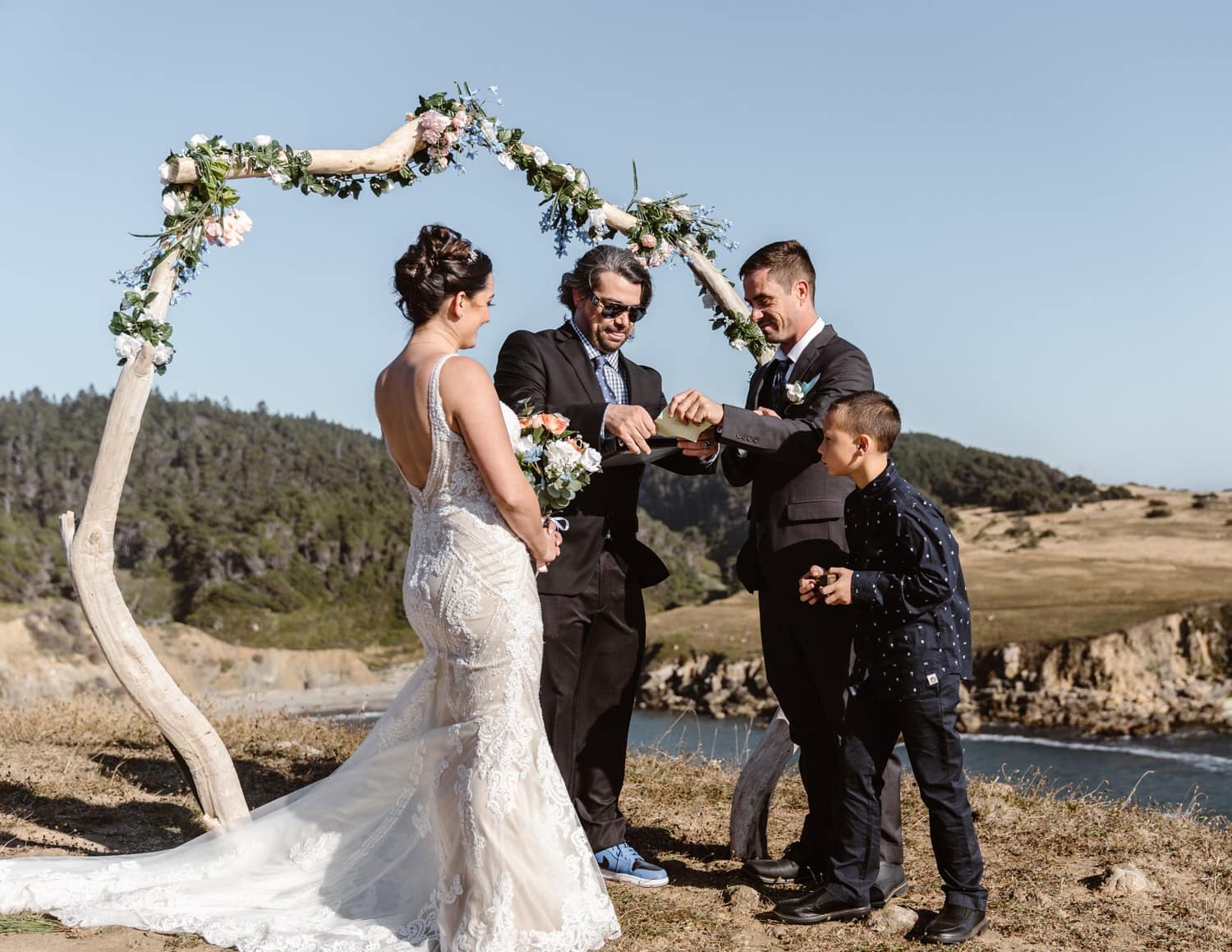 ---
We started off the elopement with the first look overlooking the lagoon below. I can't get over how much I love first looks. The groom always has the same jaw dropping expression. It's just one of those moments you love to capture!
---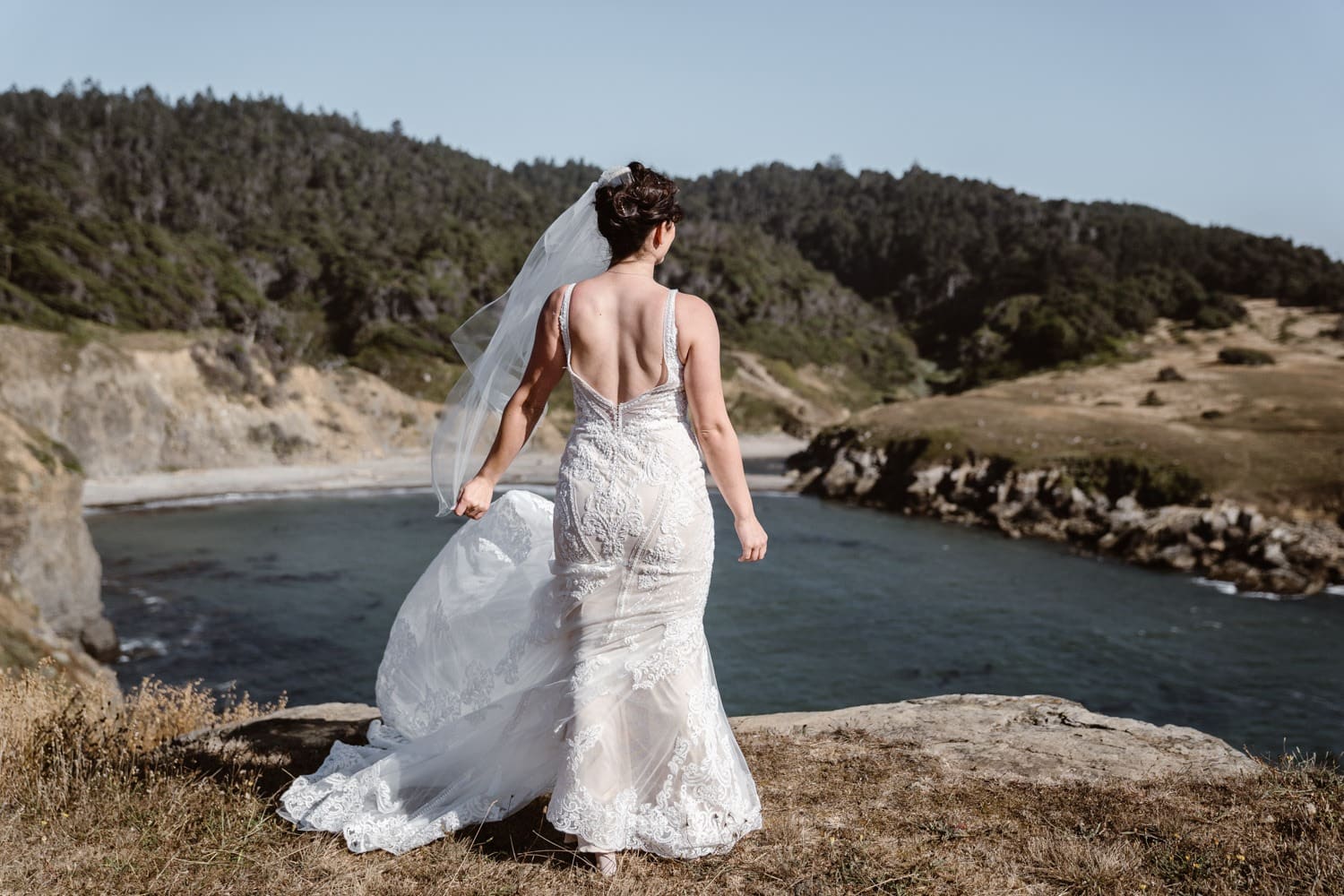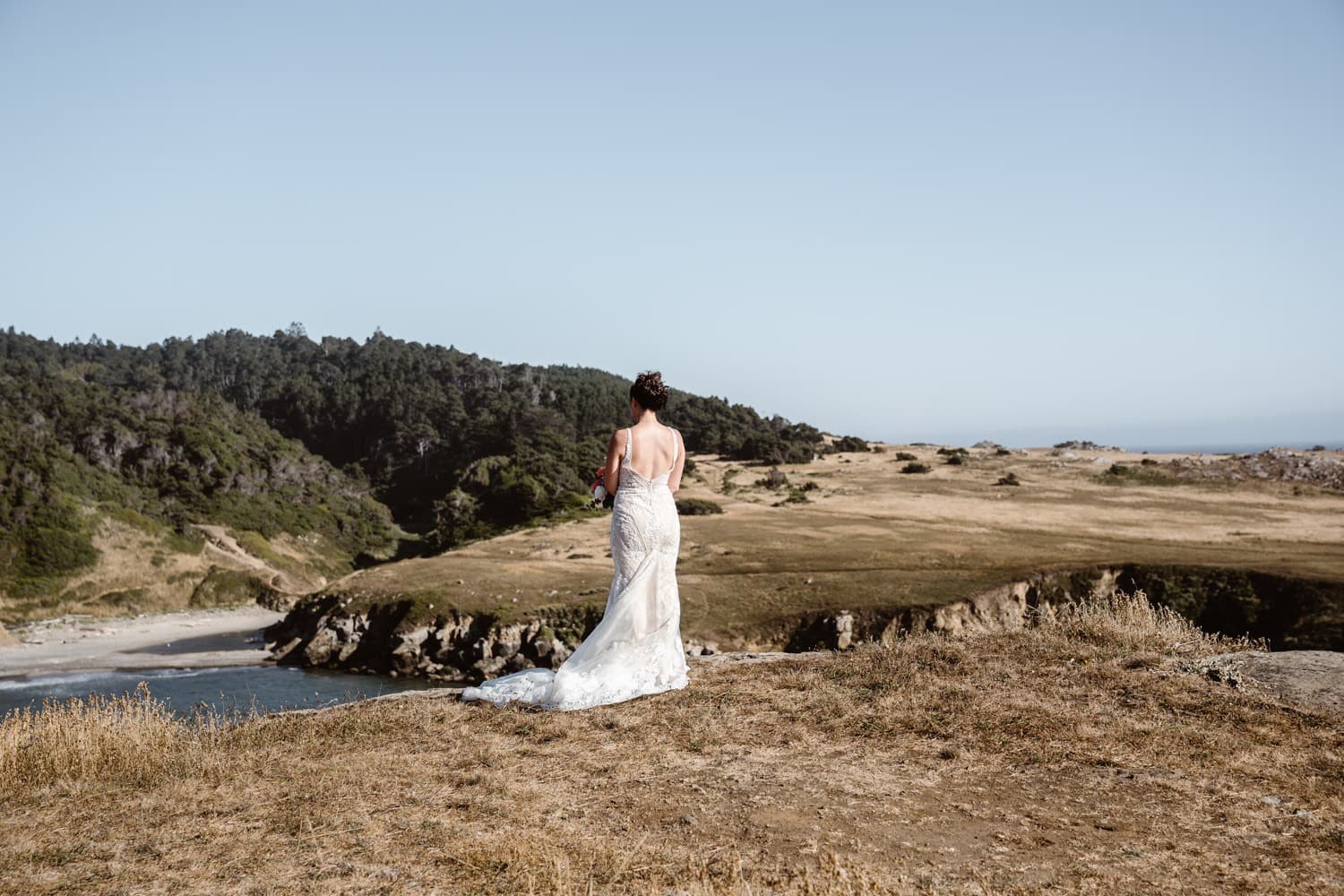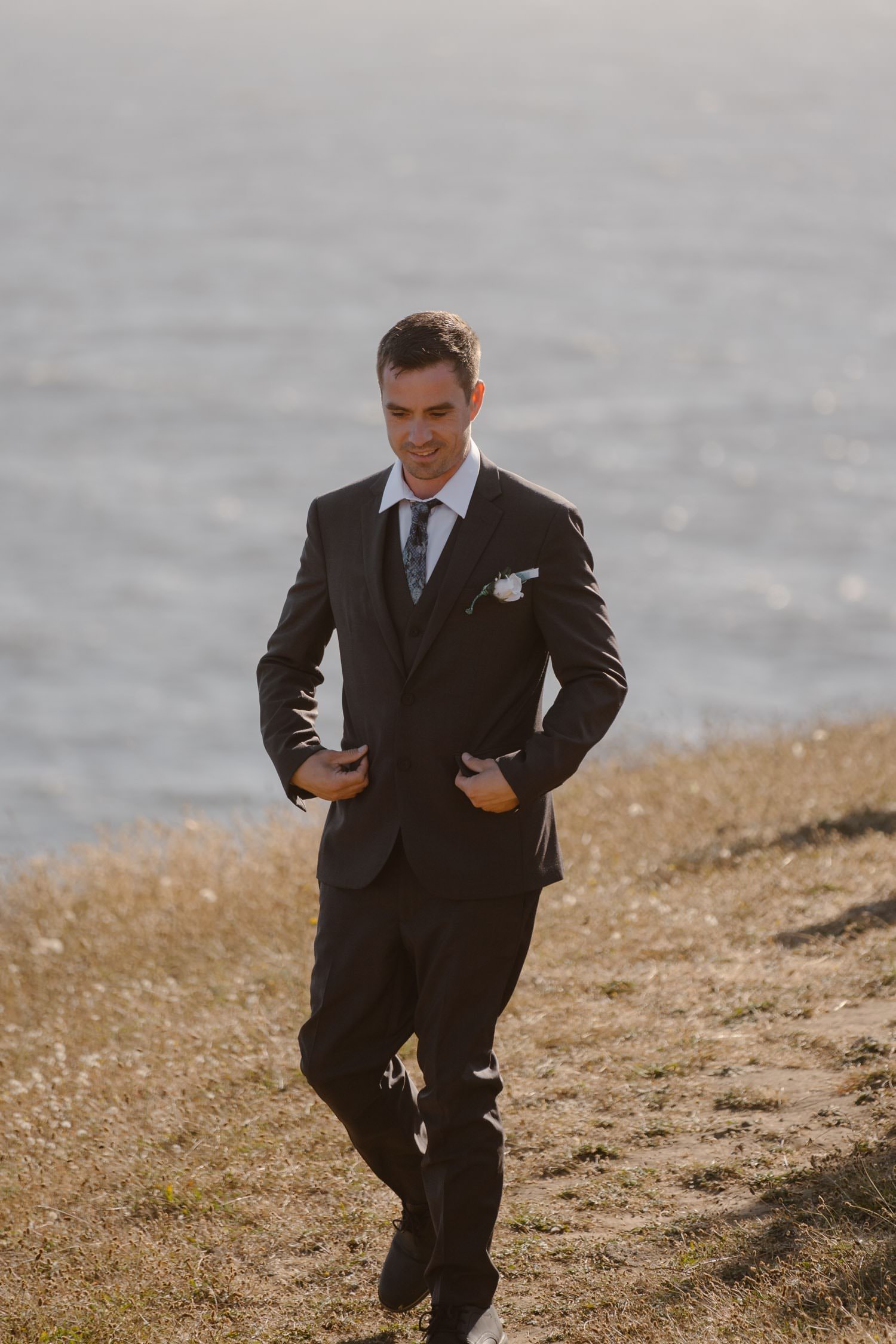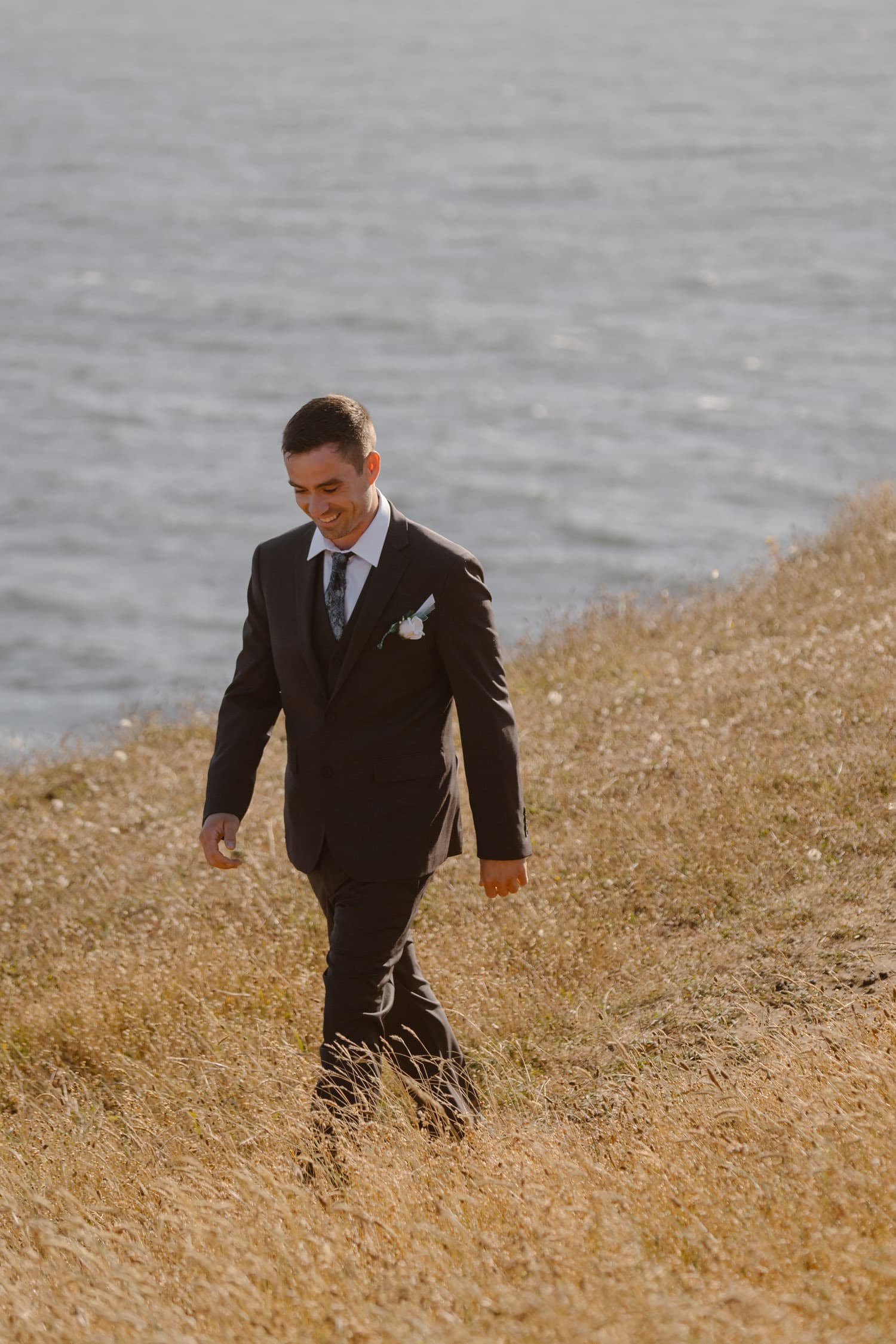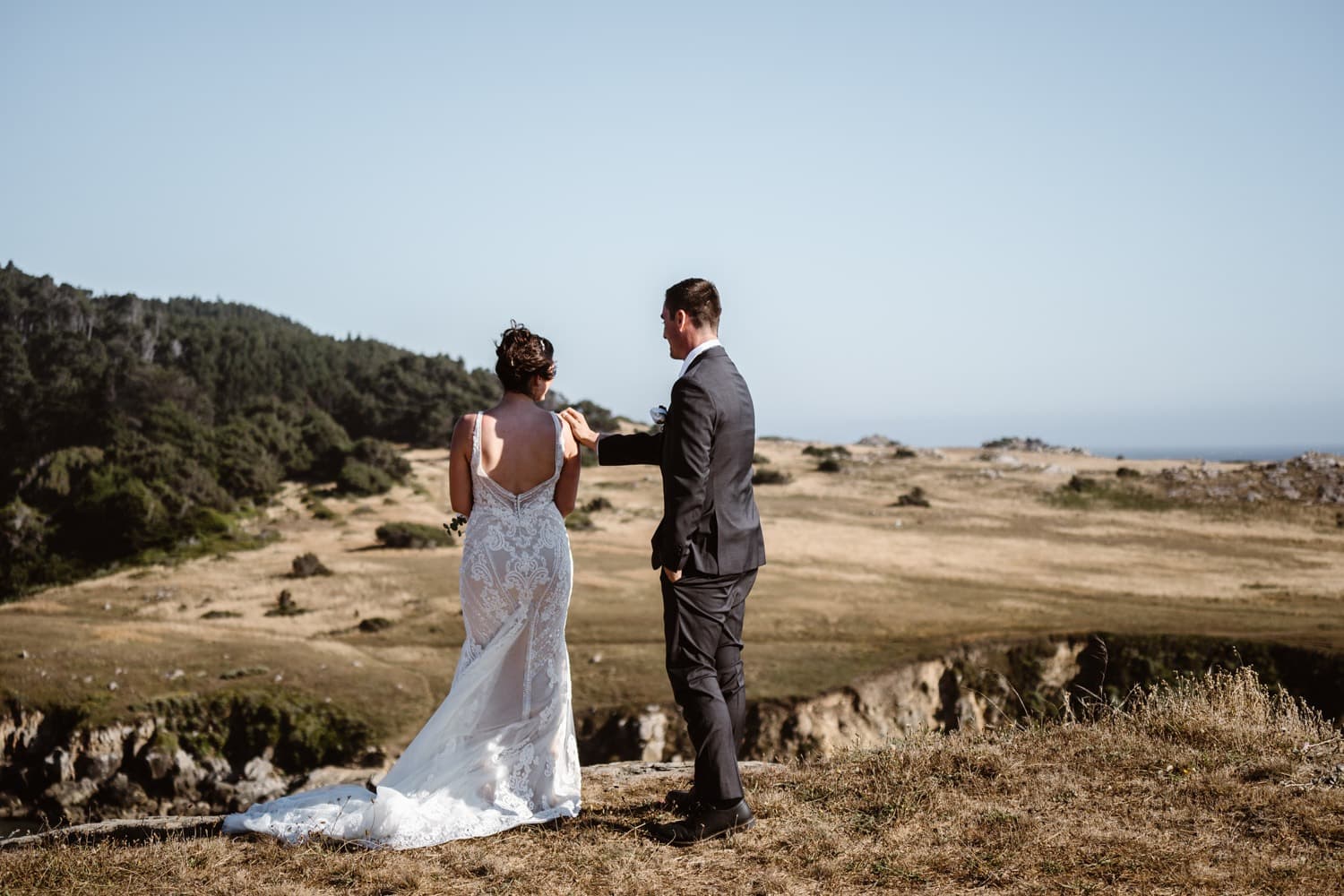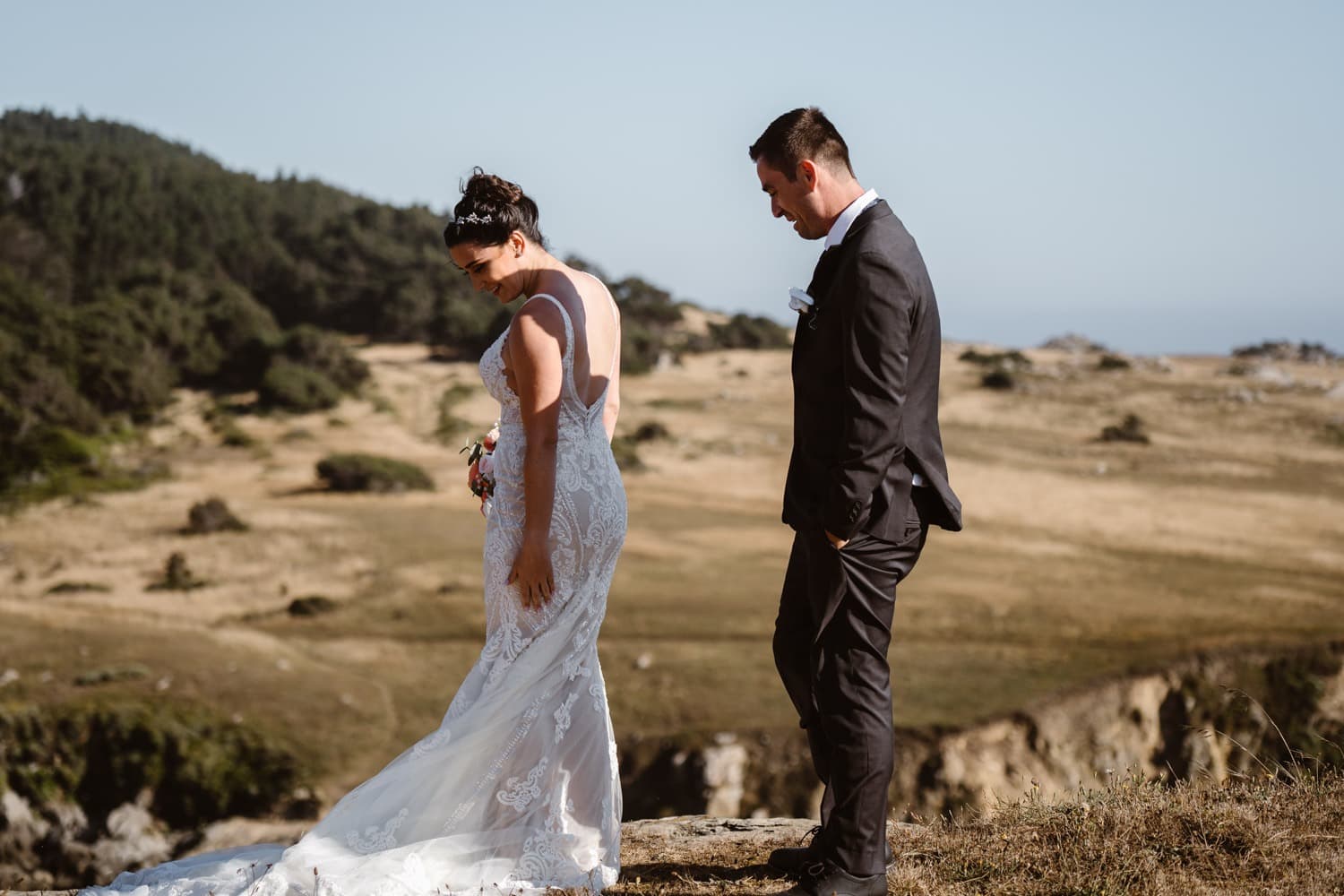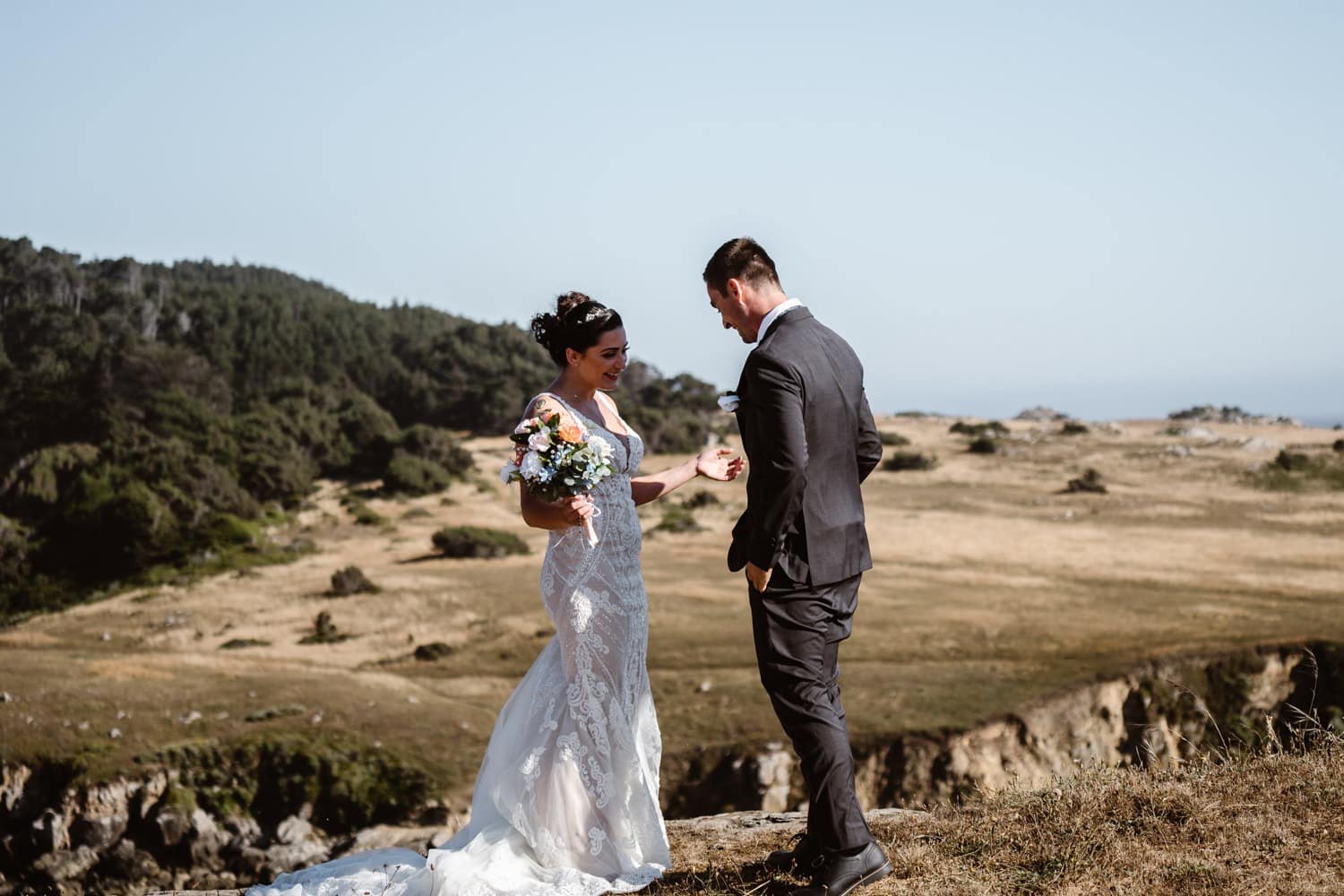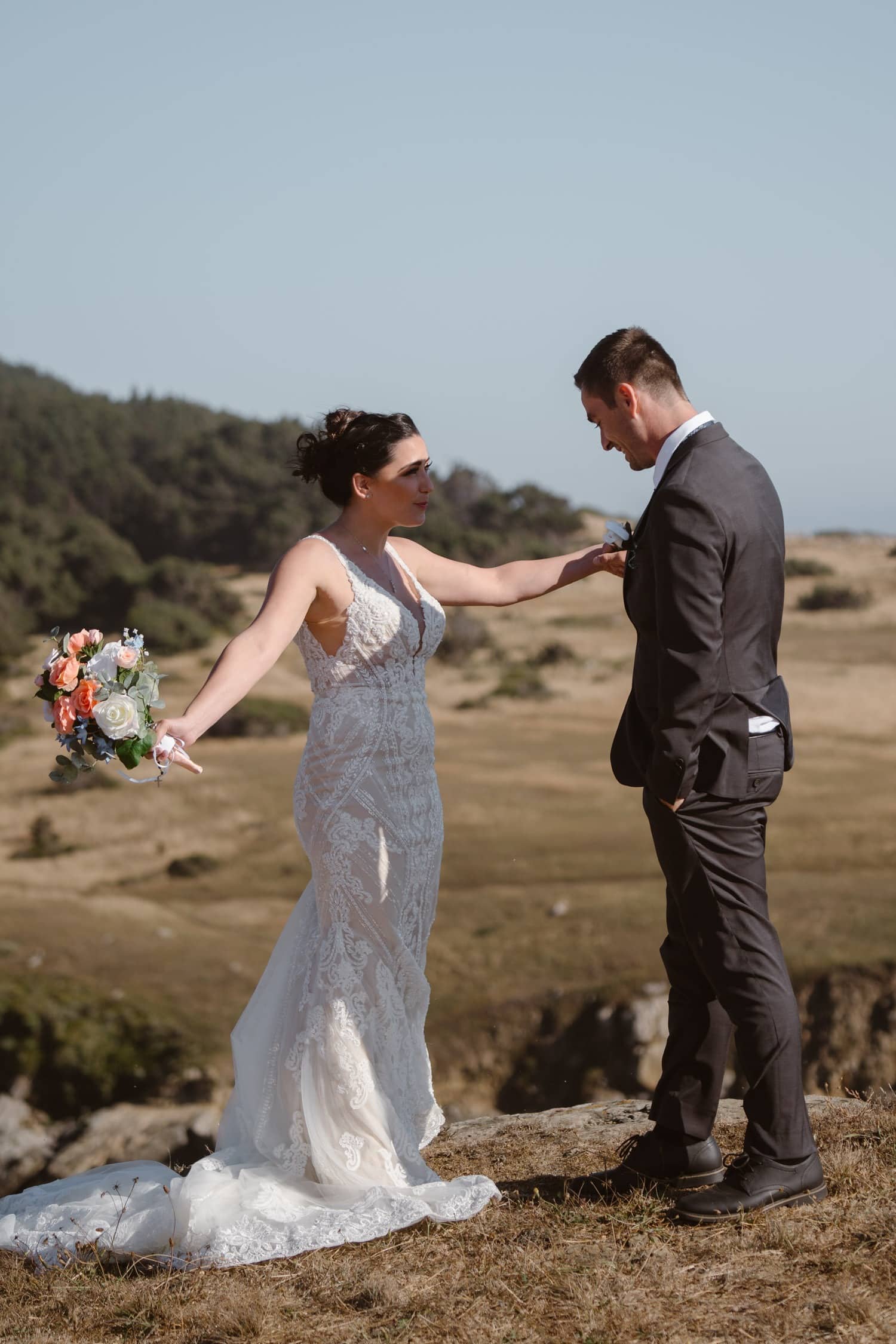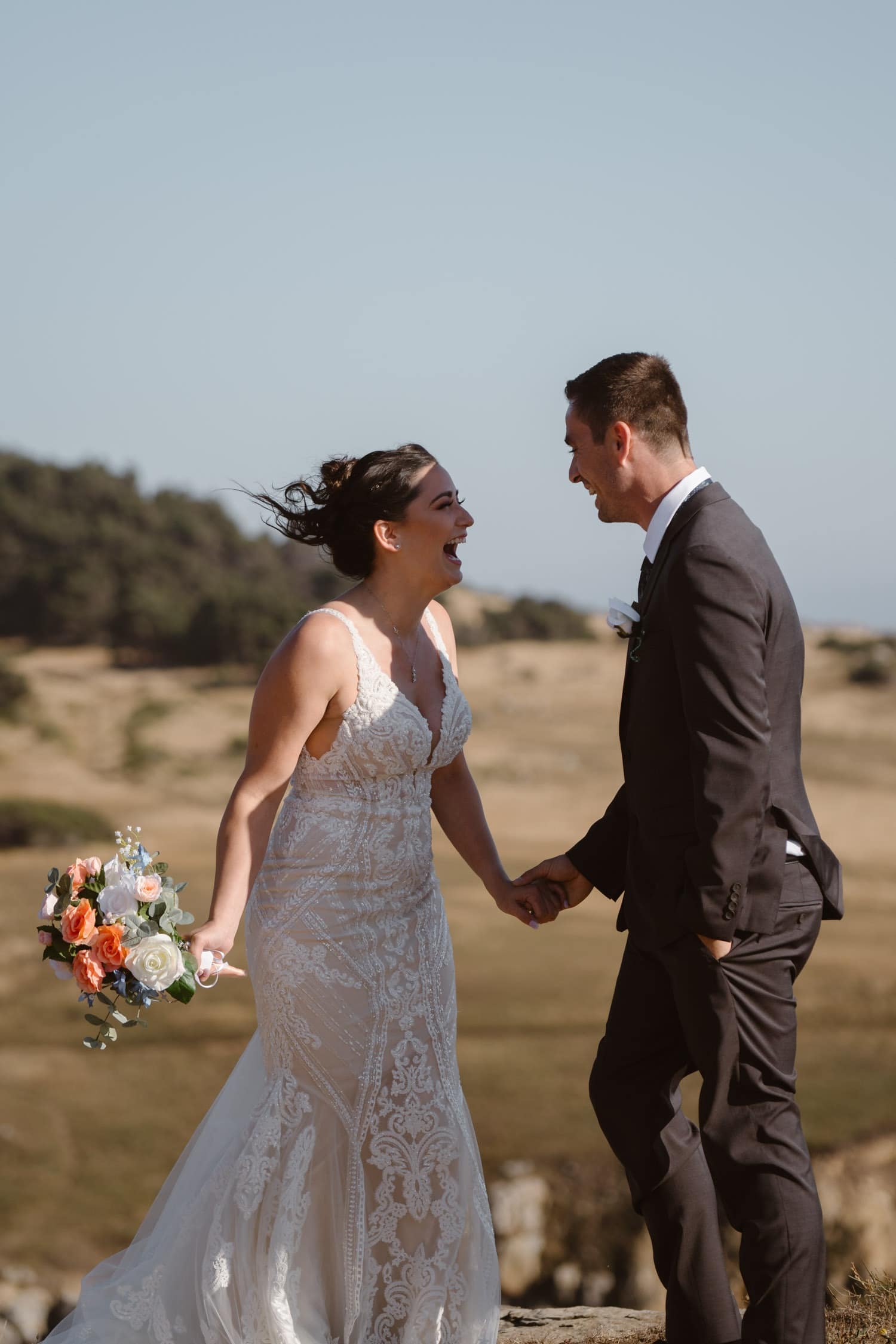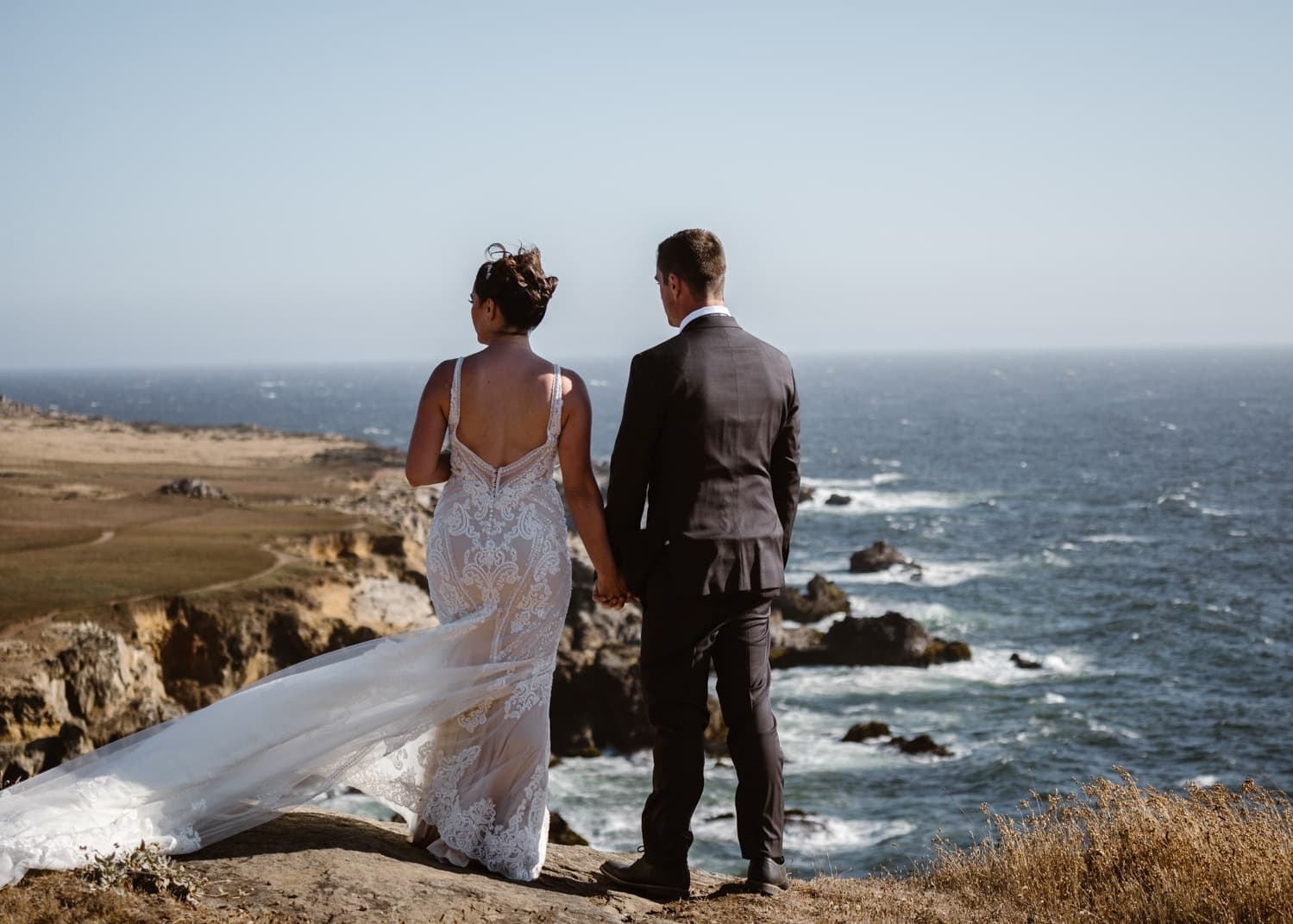 ---
Next we headed down to the elopement ceremony location where Killion and Ali shared their vows and ring exchange in front of a small group of family members. I don't think I've seen a groom more excited for a first kiss than Killion was that day. He was rubbing his hands together in anticipation of the big smooch!
---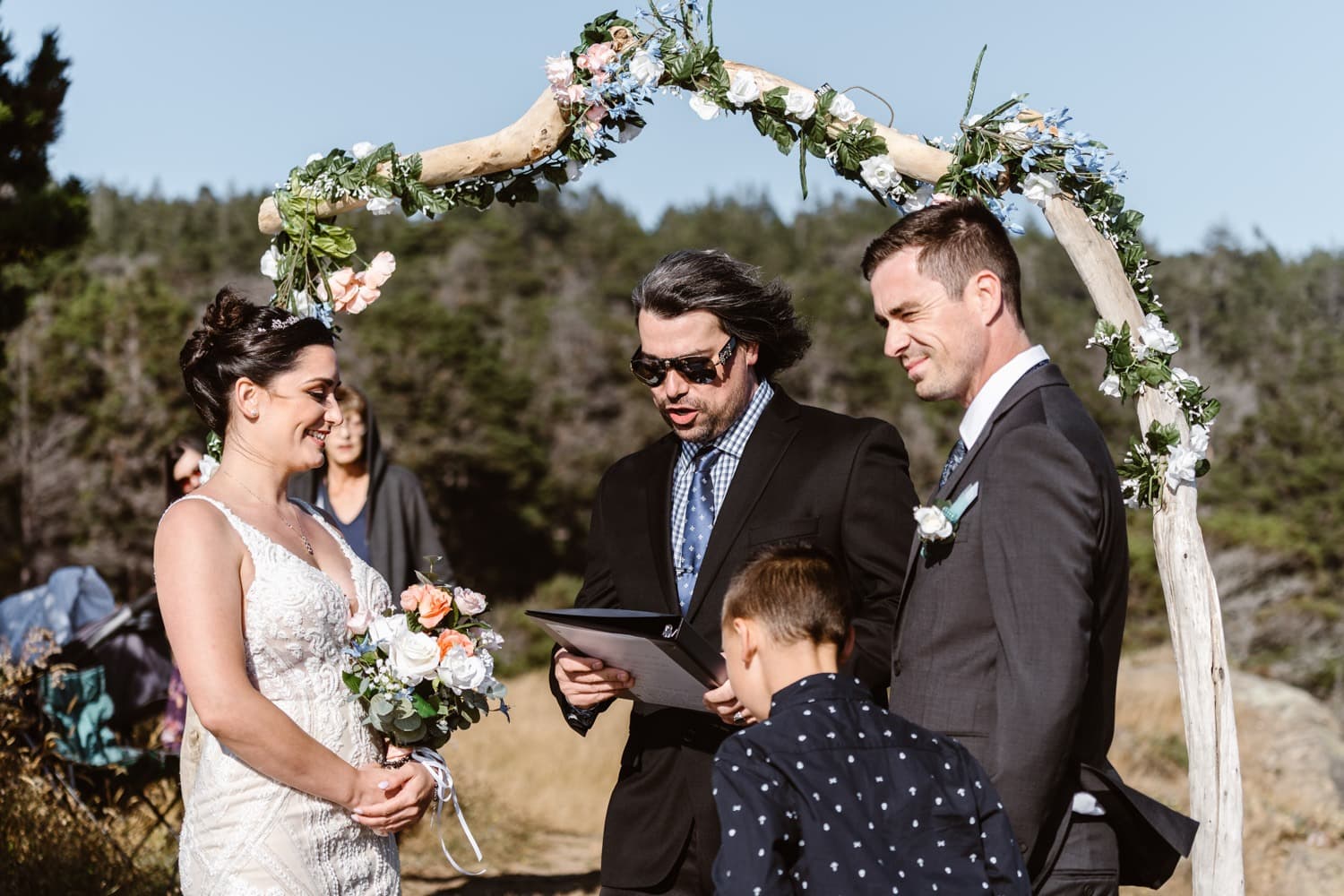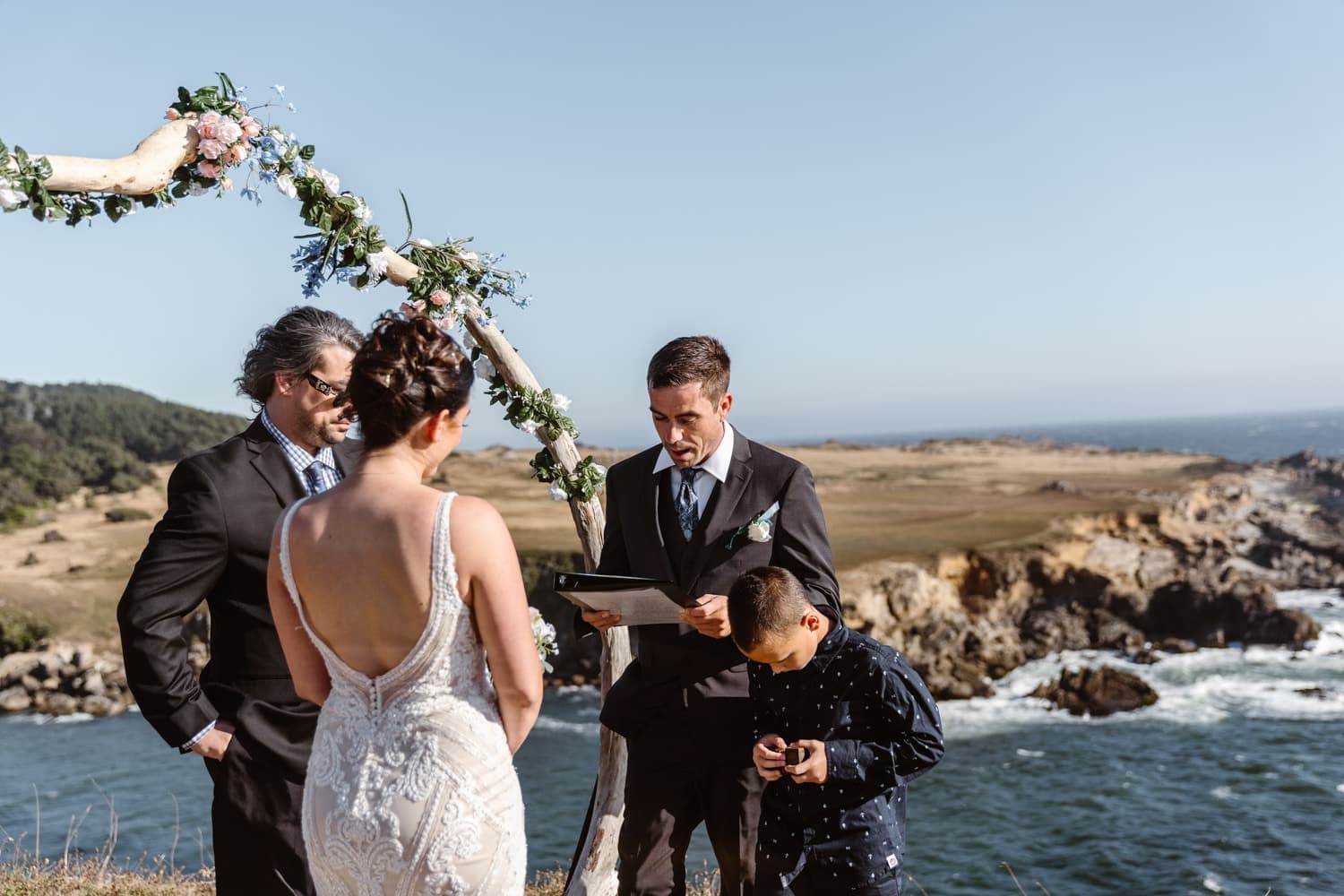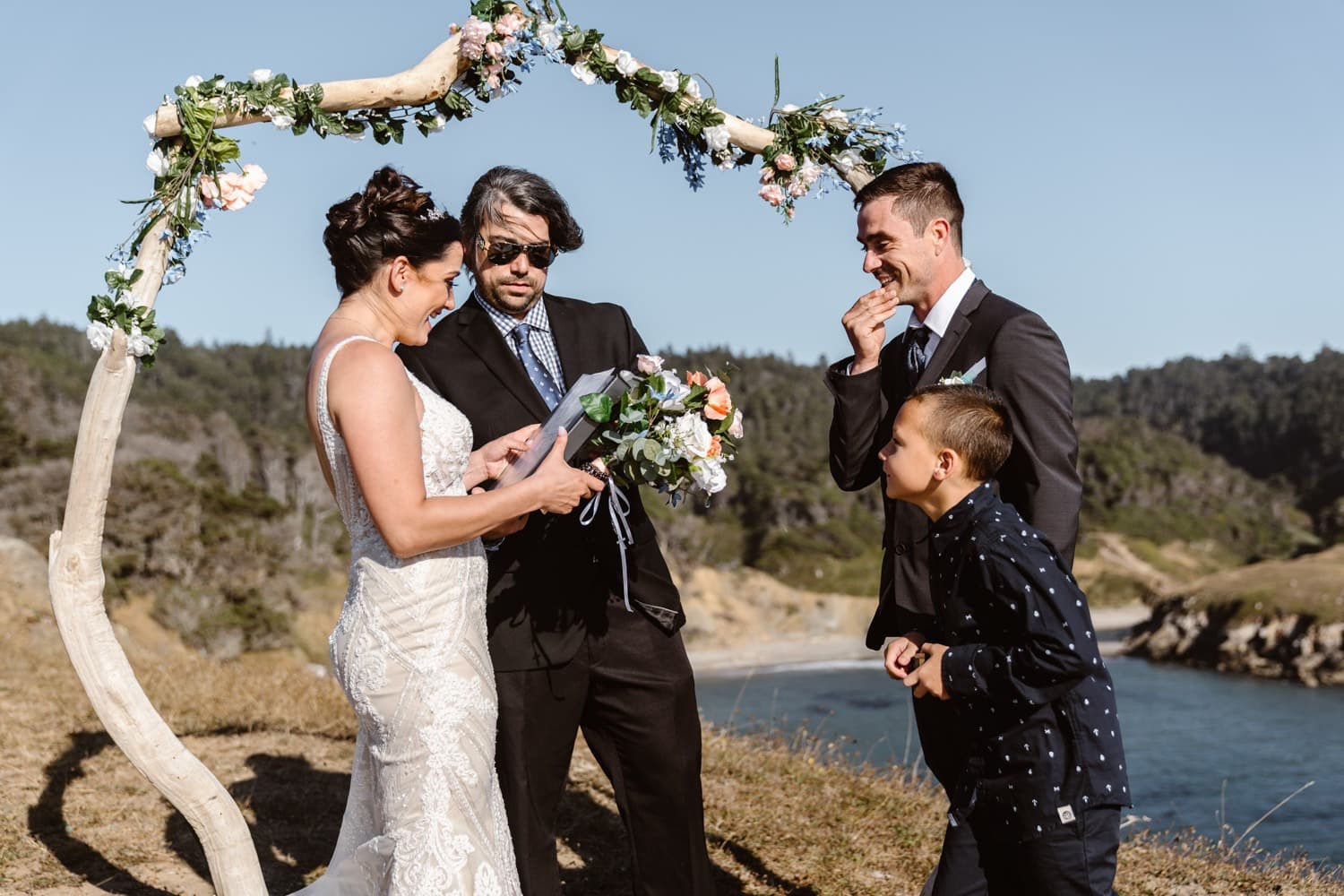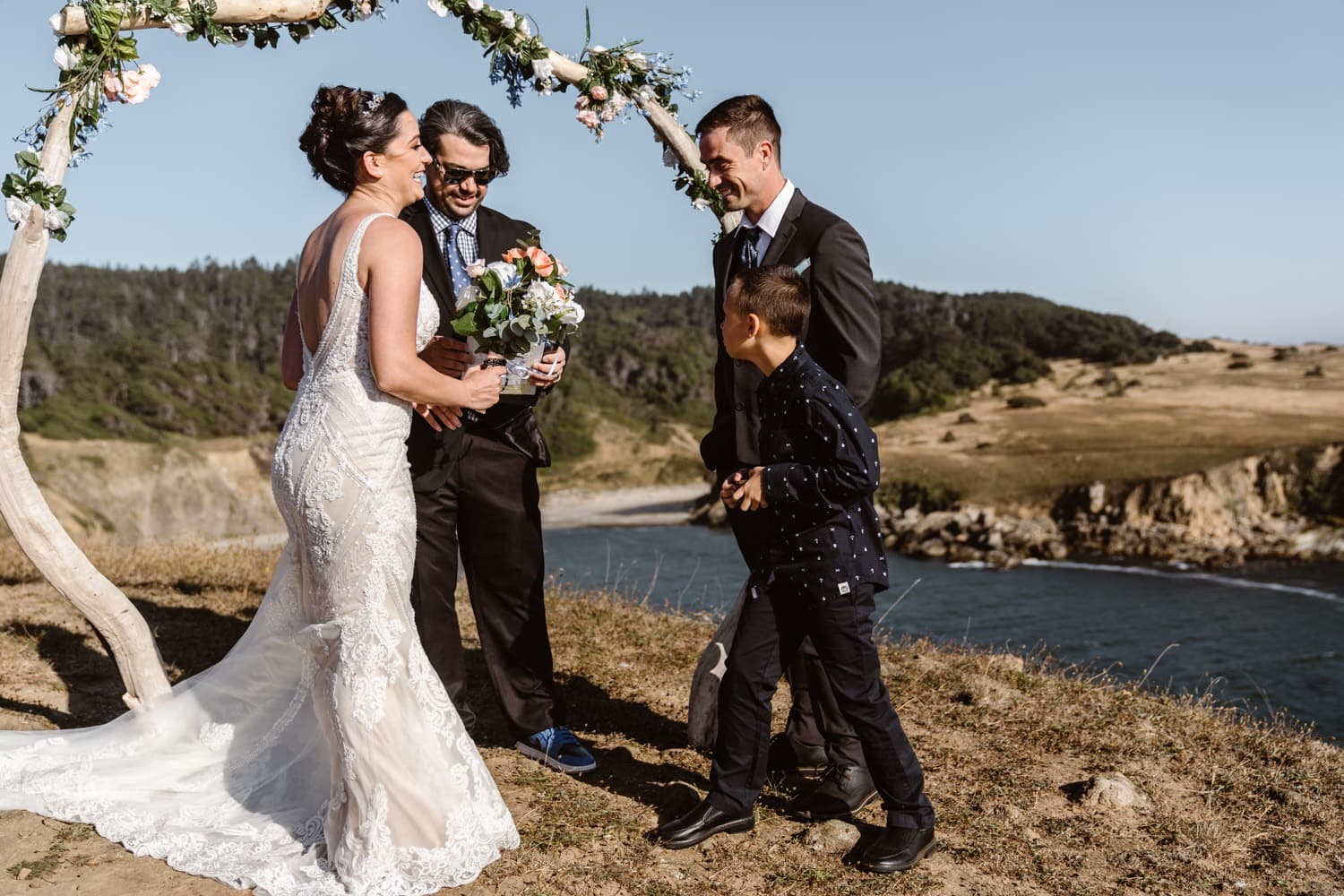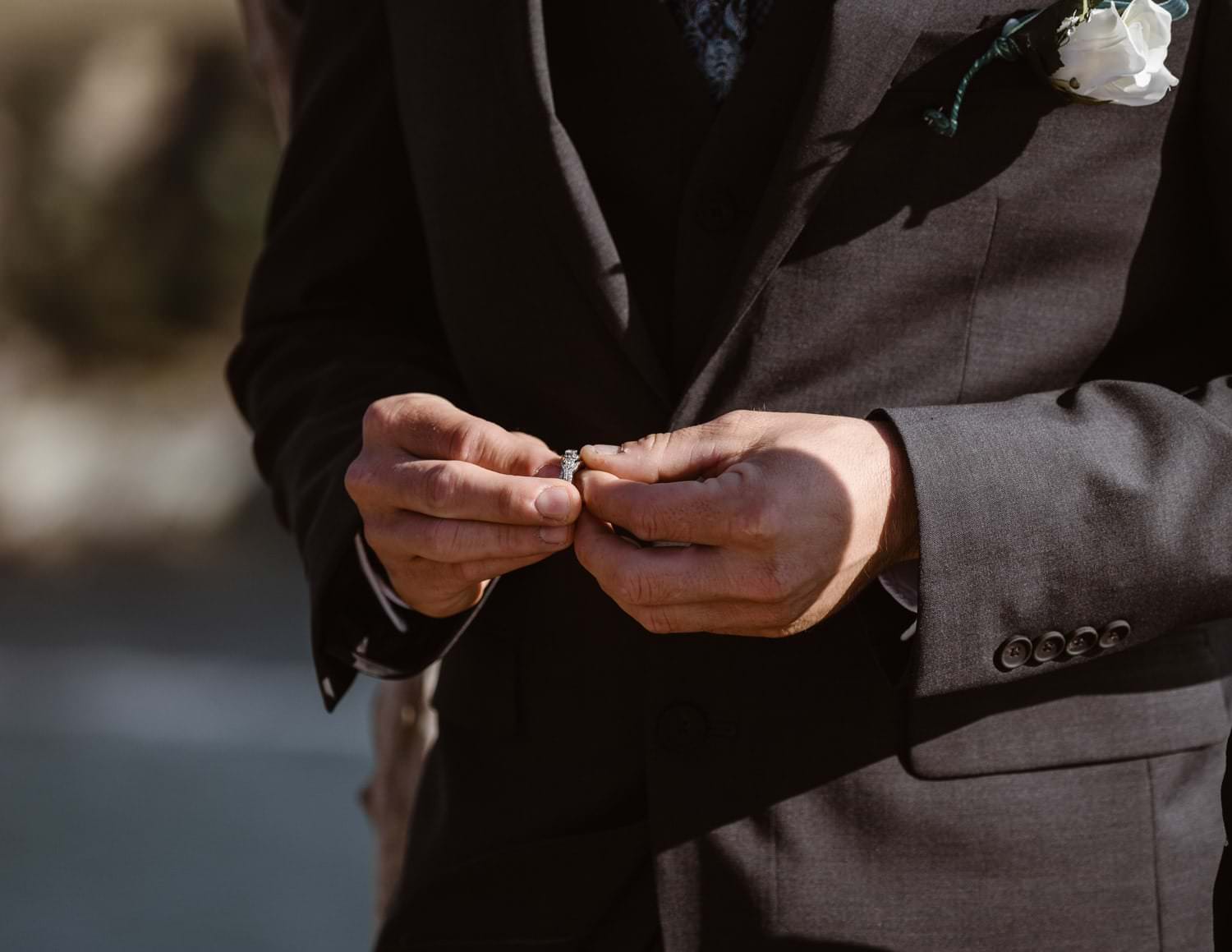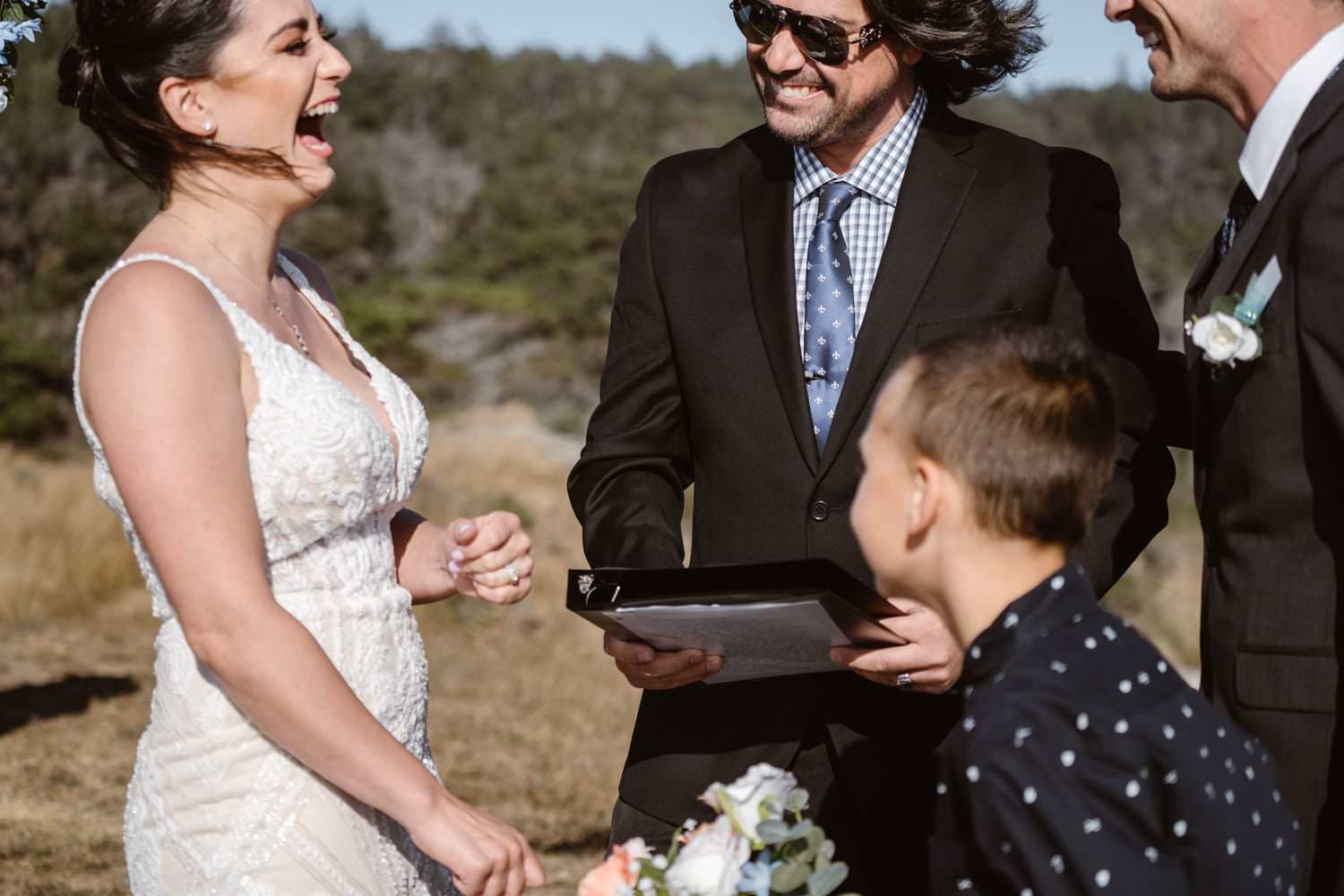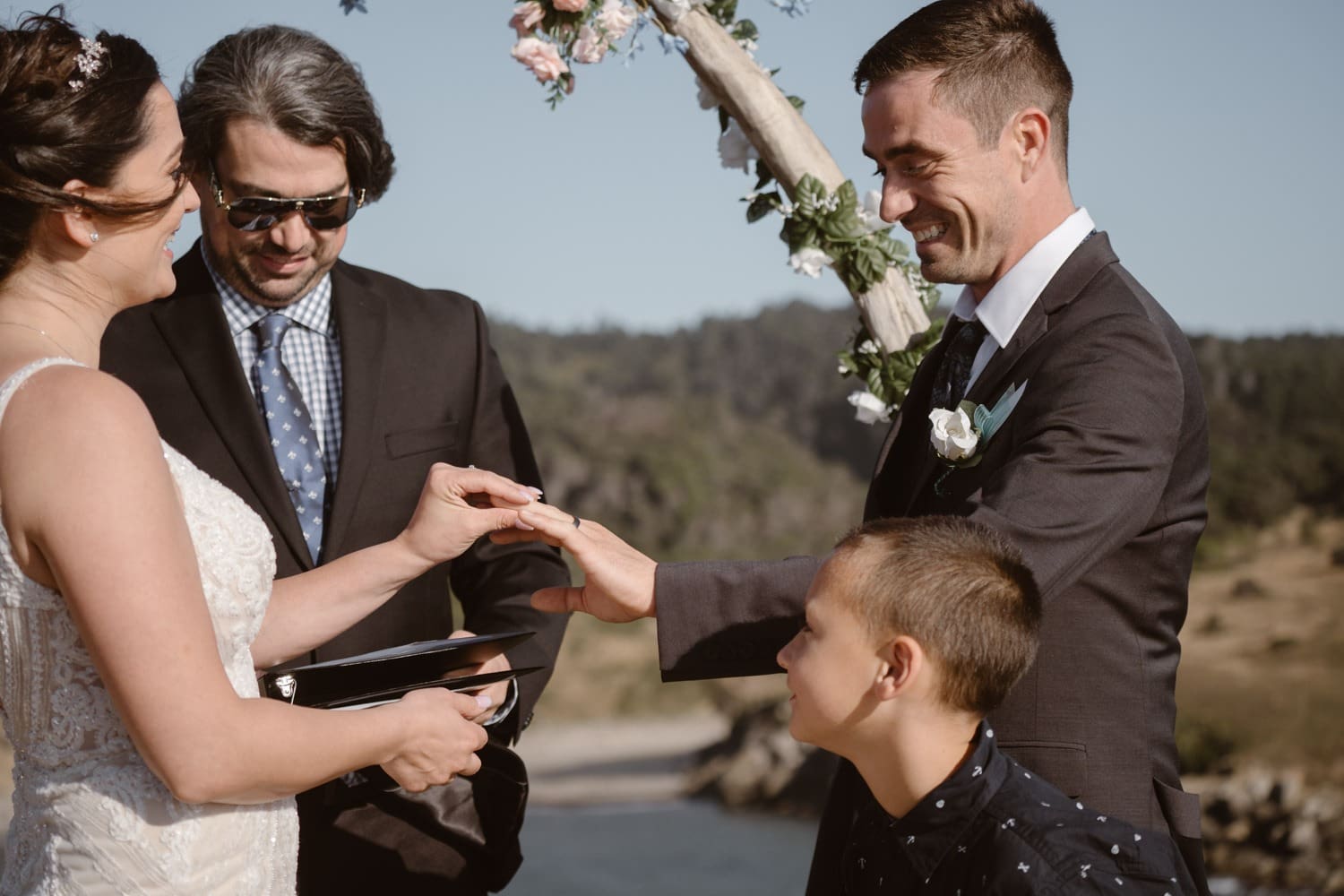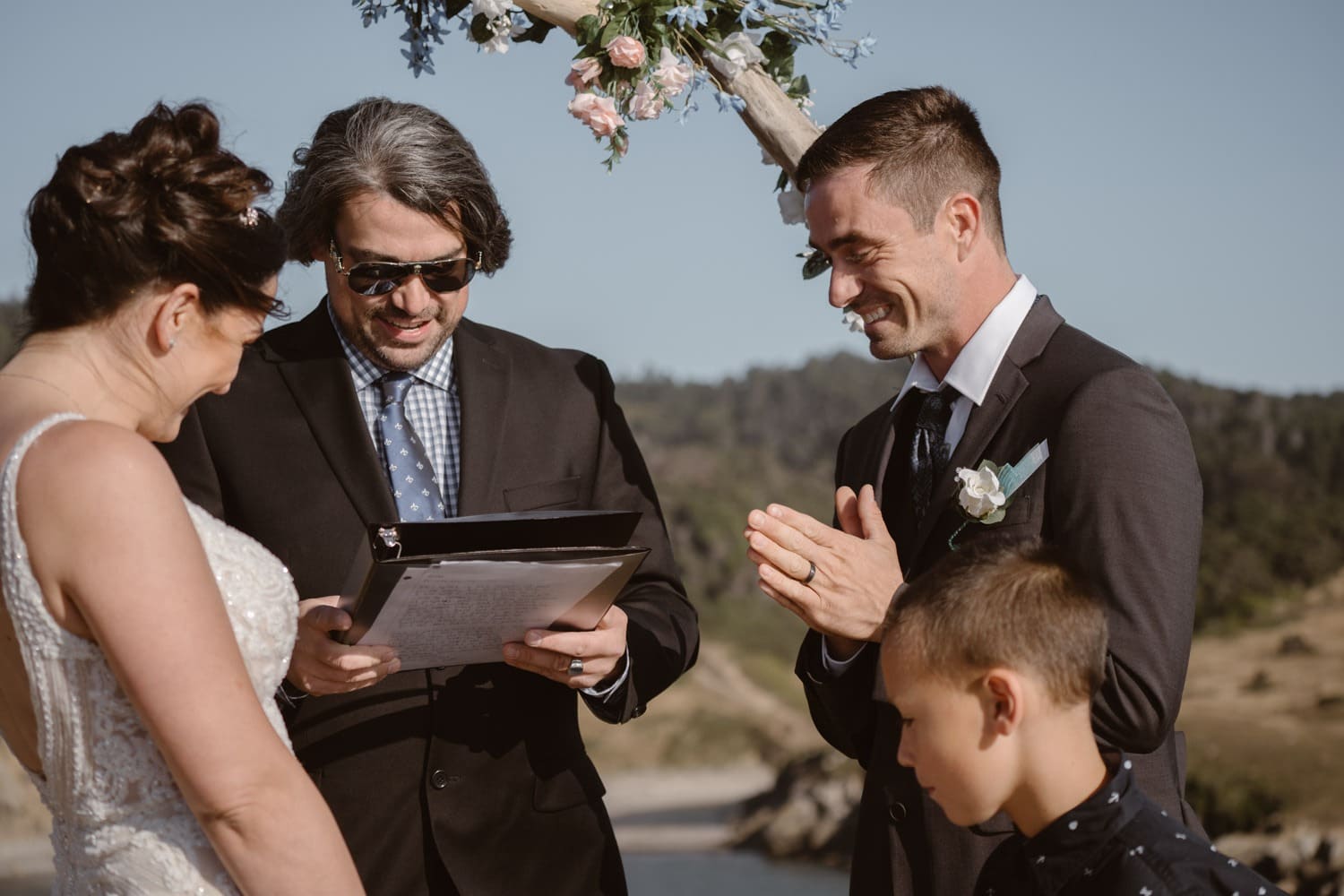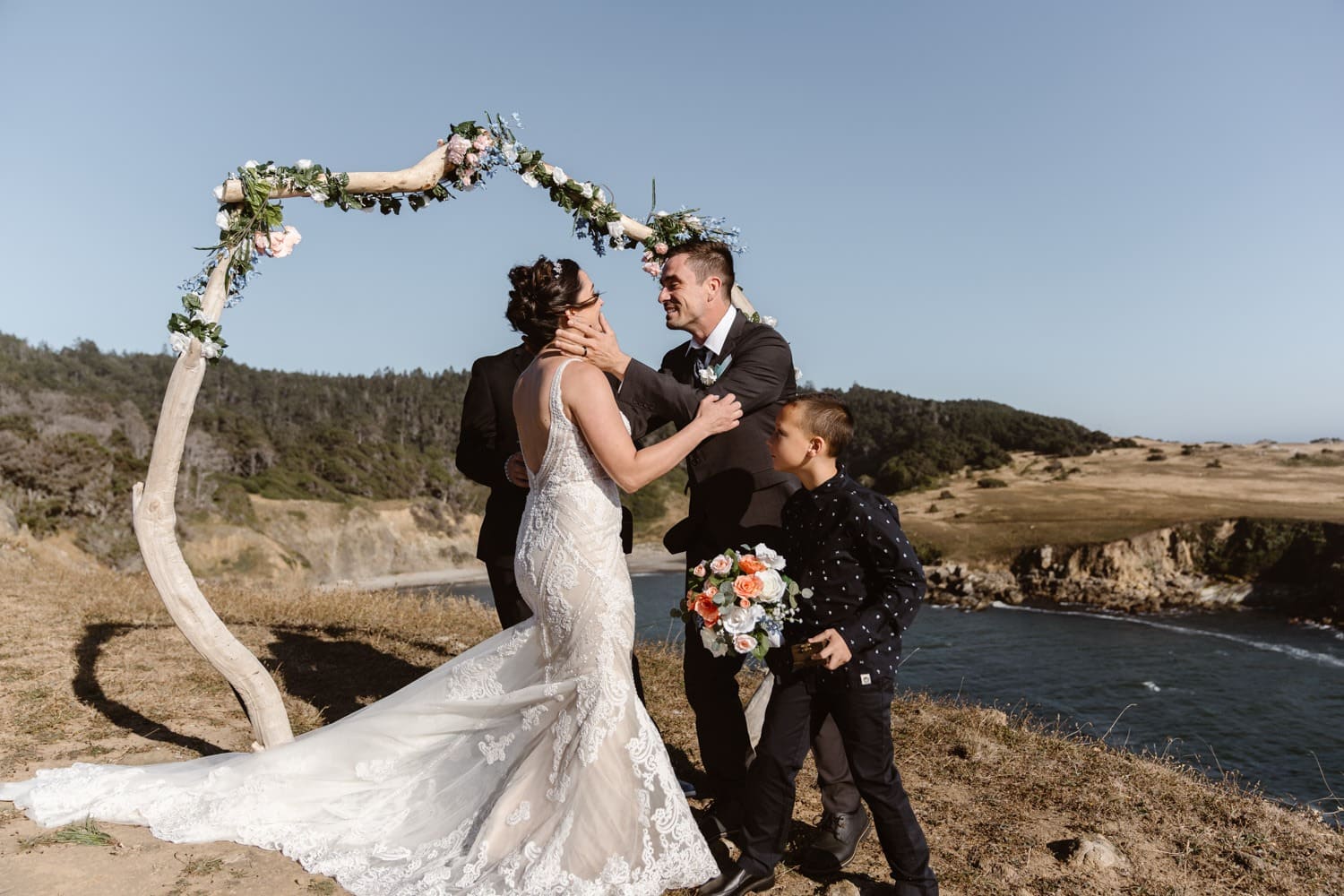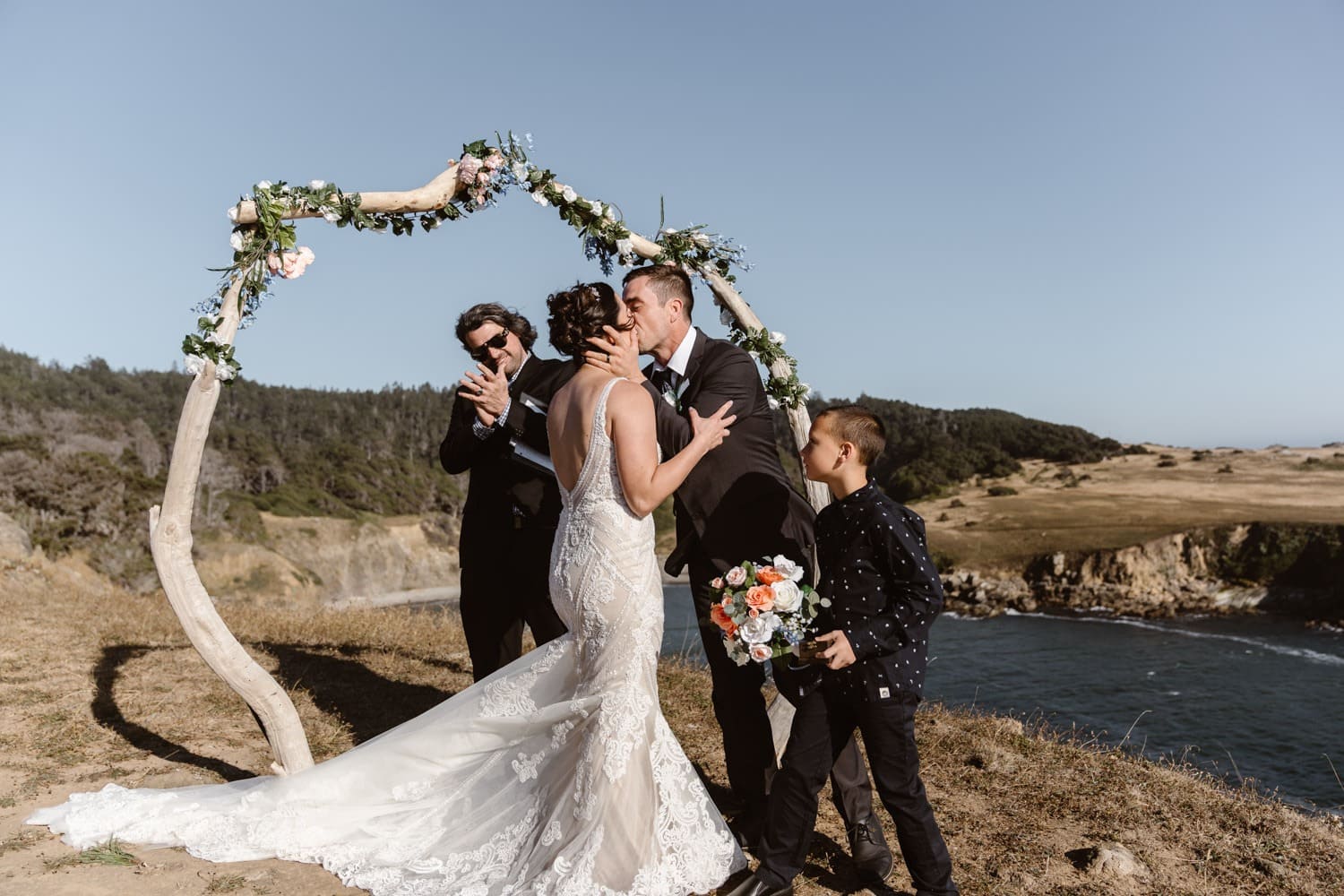 ---
We then disembarked from the family and went exploring to a number of locations on the coast line for the rest of their adventure. I have really fallen in love with beach elopements this summer and this one was a big reason why. There is something about being at the ocean where you let yourself go. Your body, mind and spirit are free to let loose and be one with the moment. These two took in the afternoon colors with dancing, rock jumping and lots of kisses before we jumped to the next spot to chase sunset.
---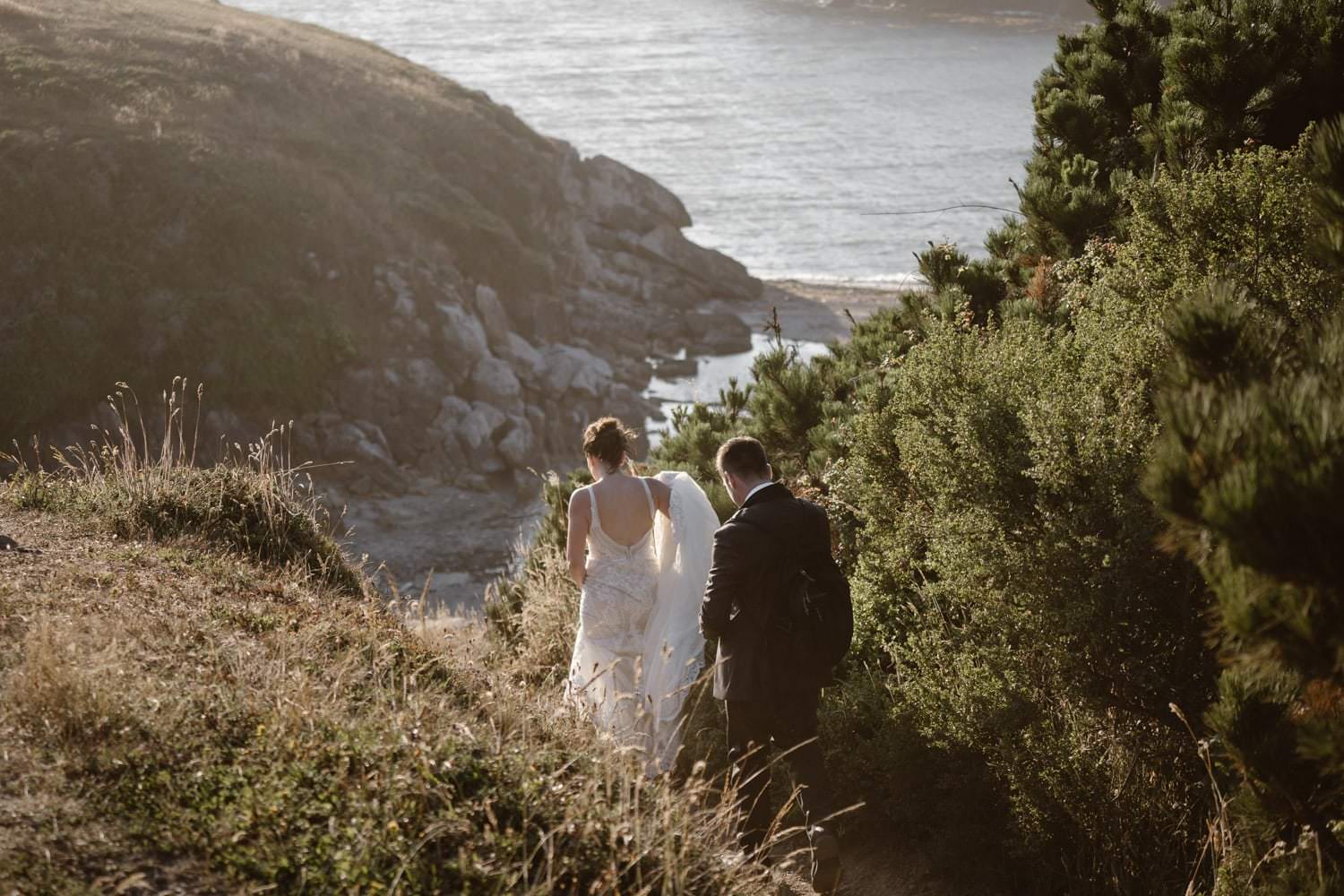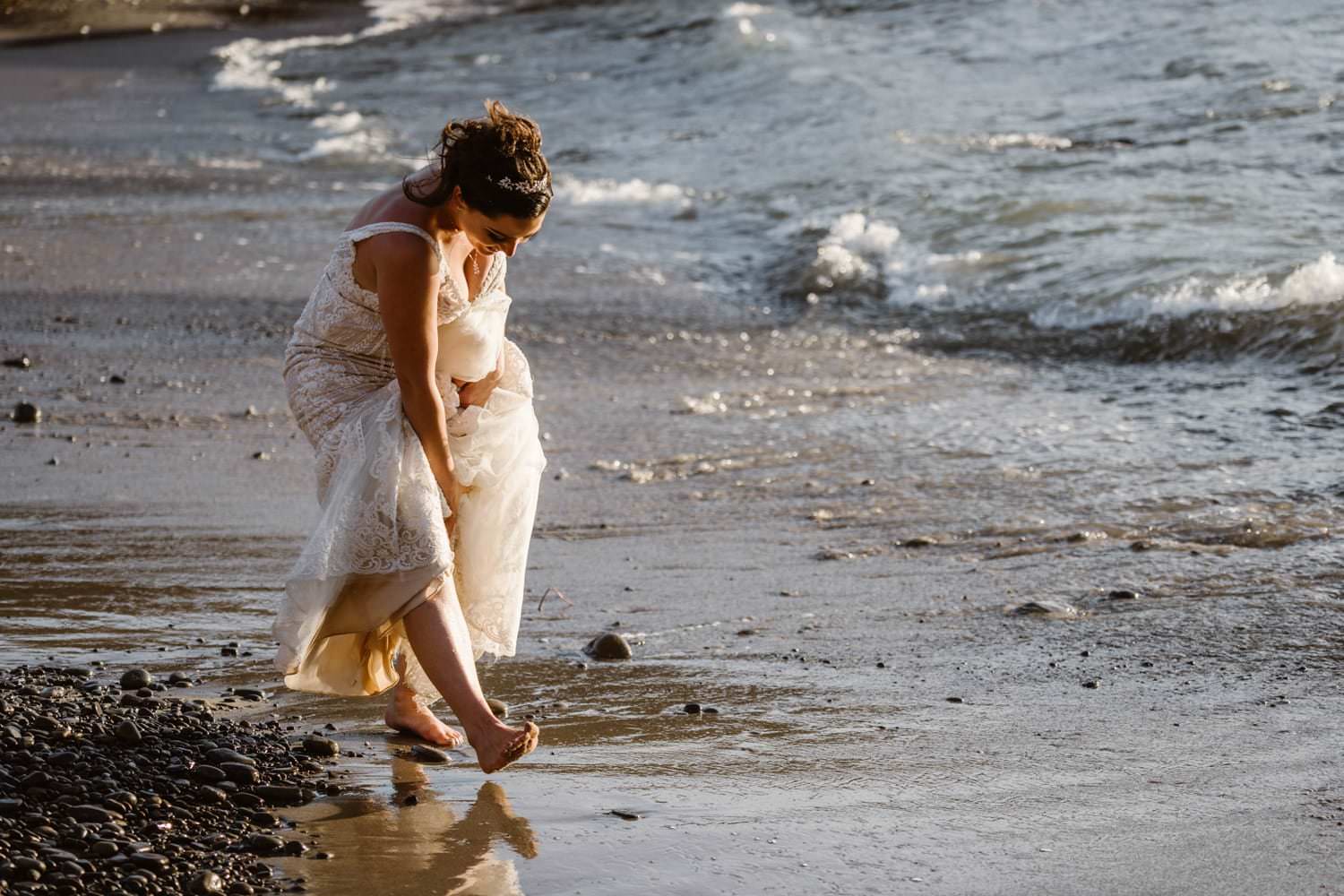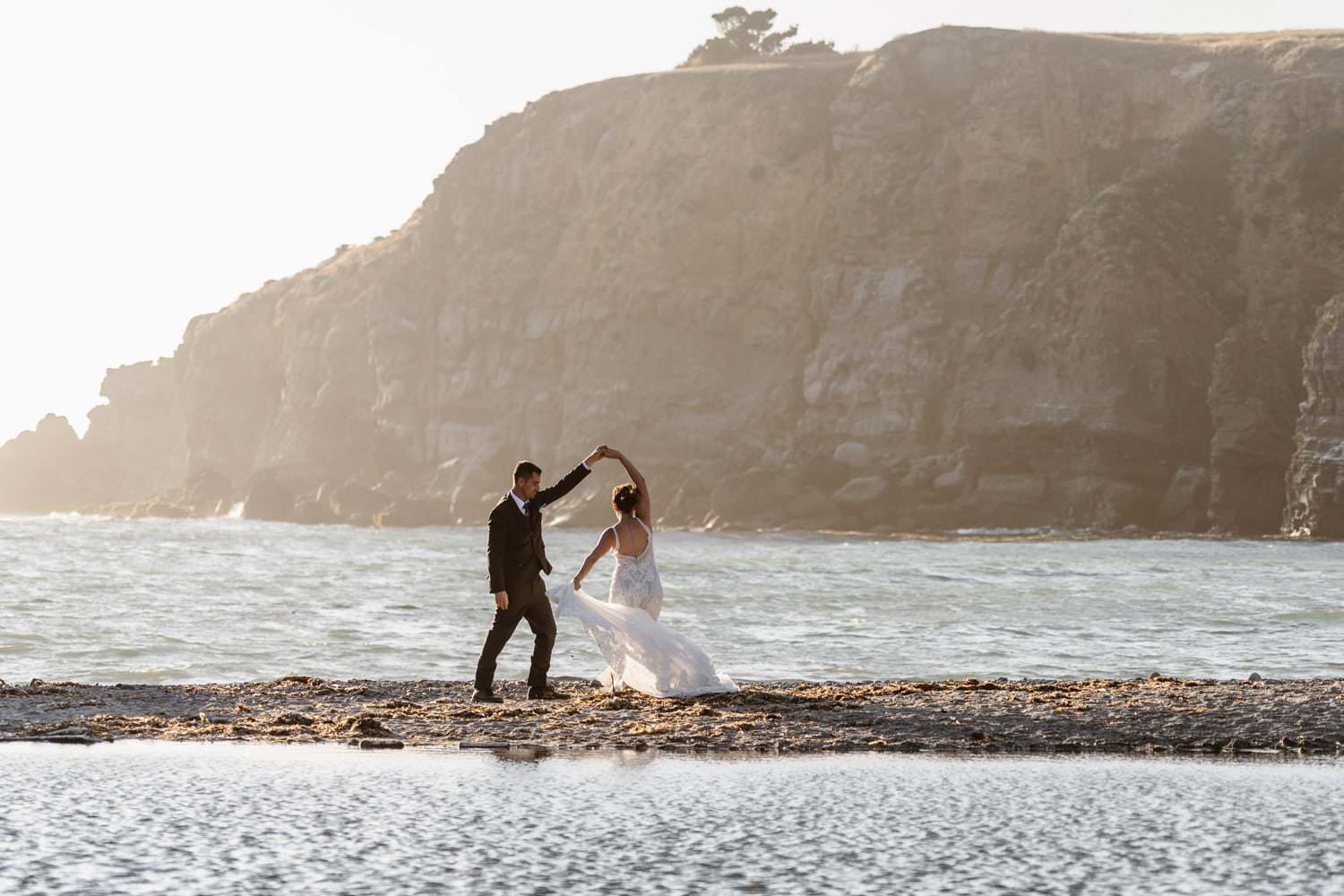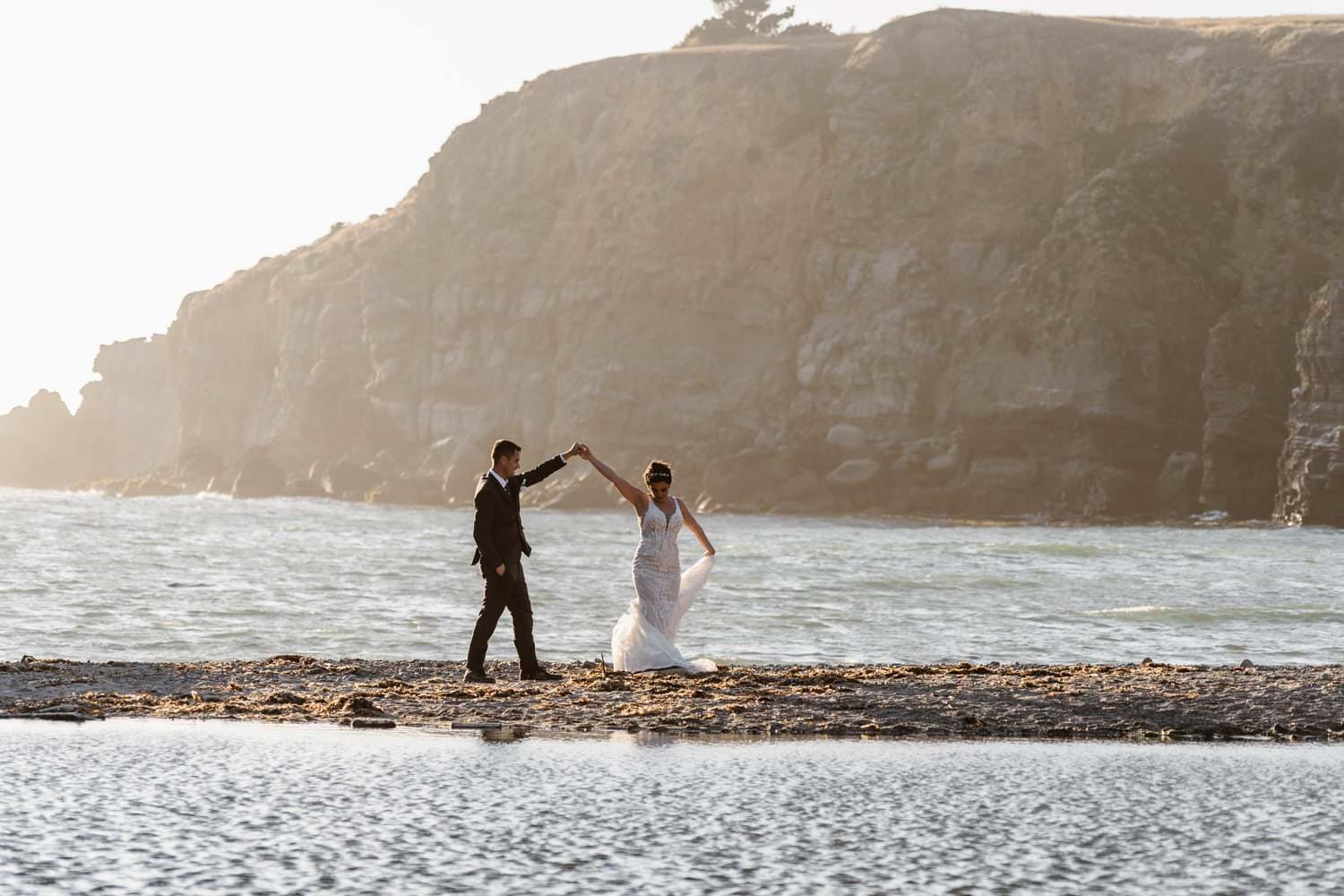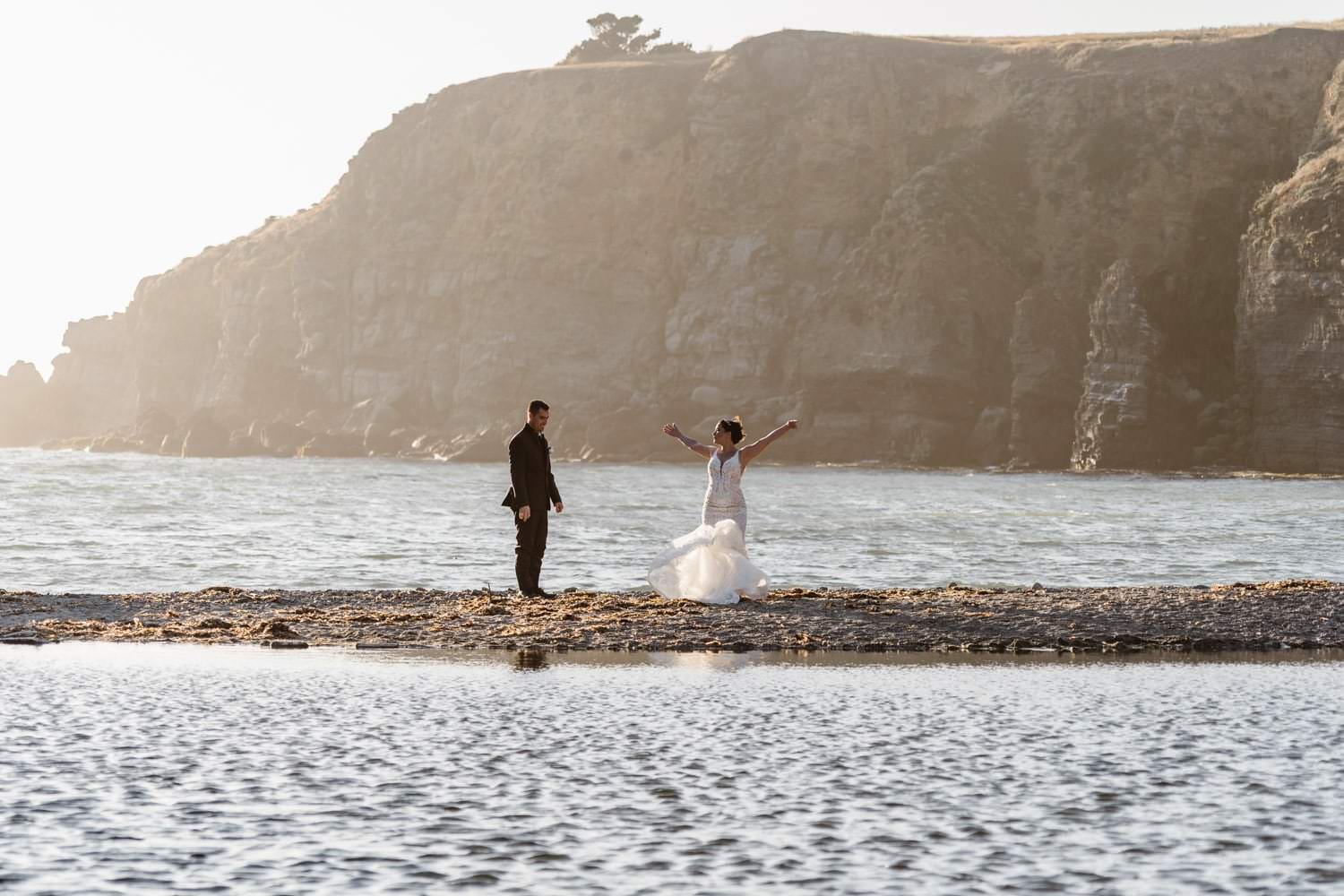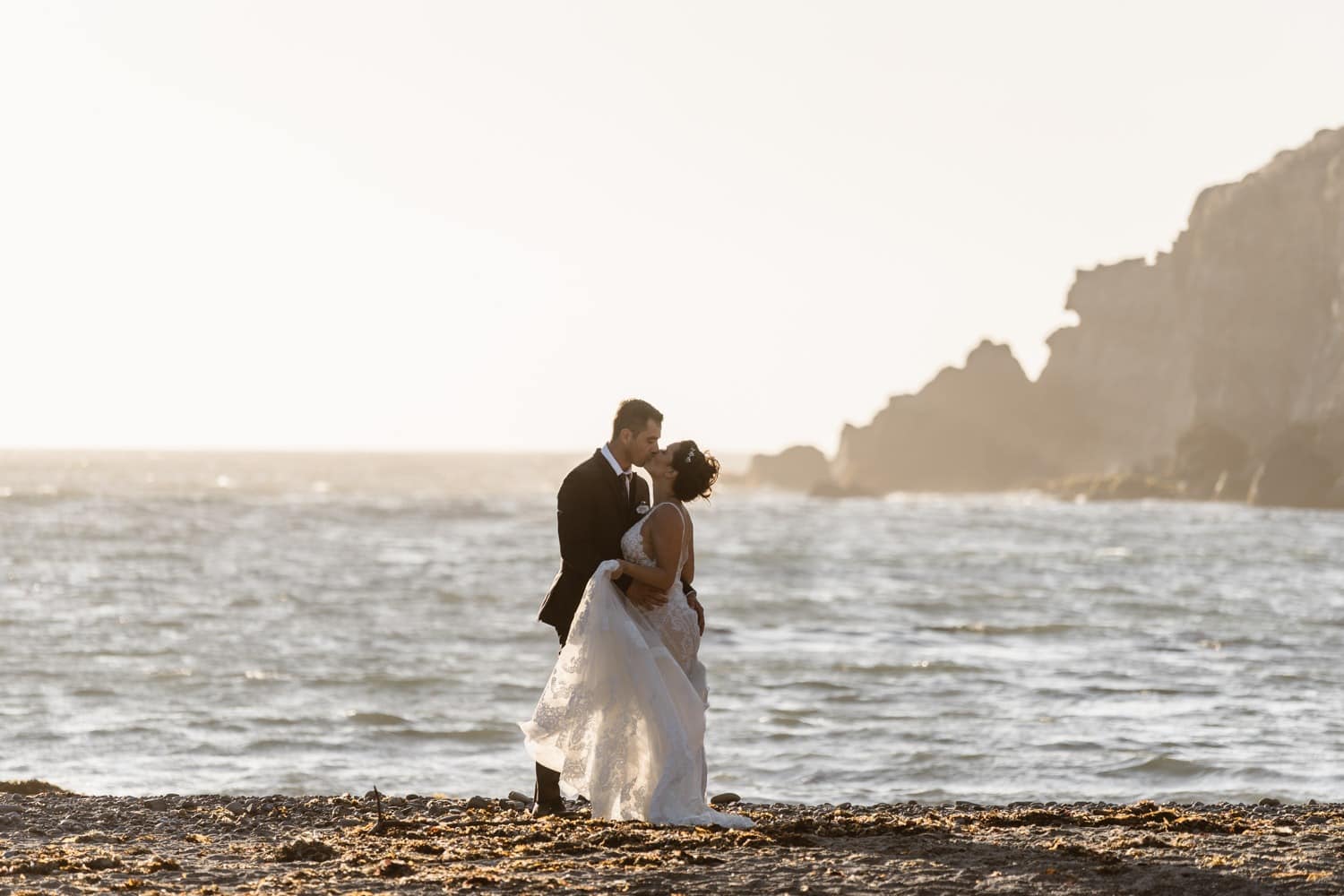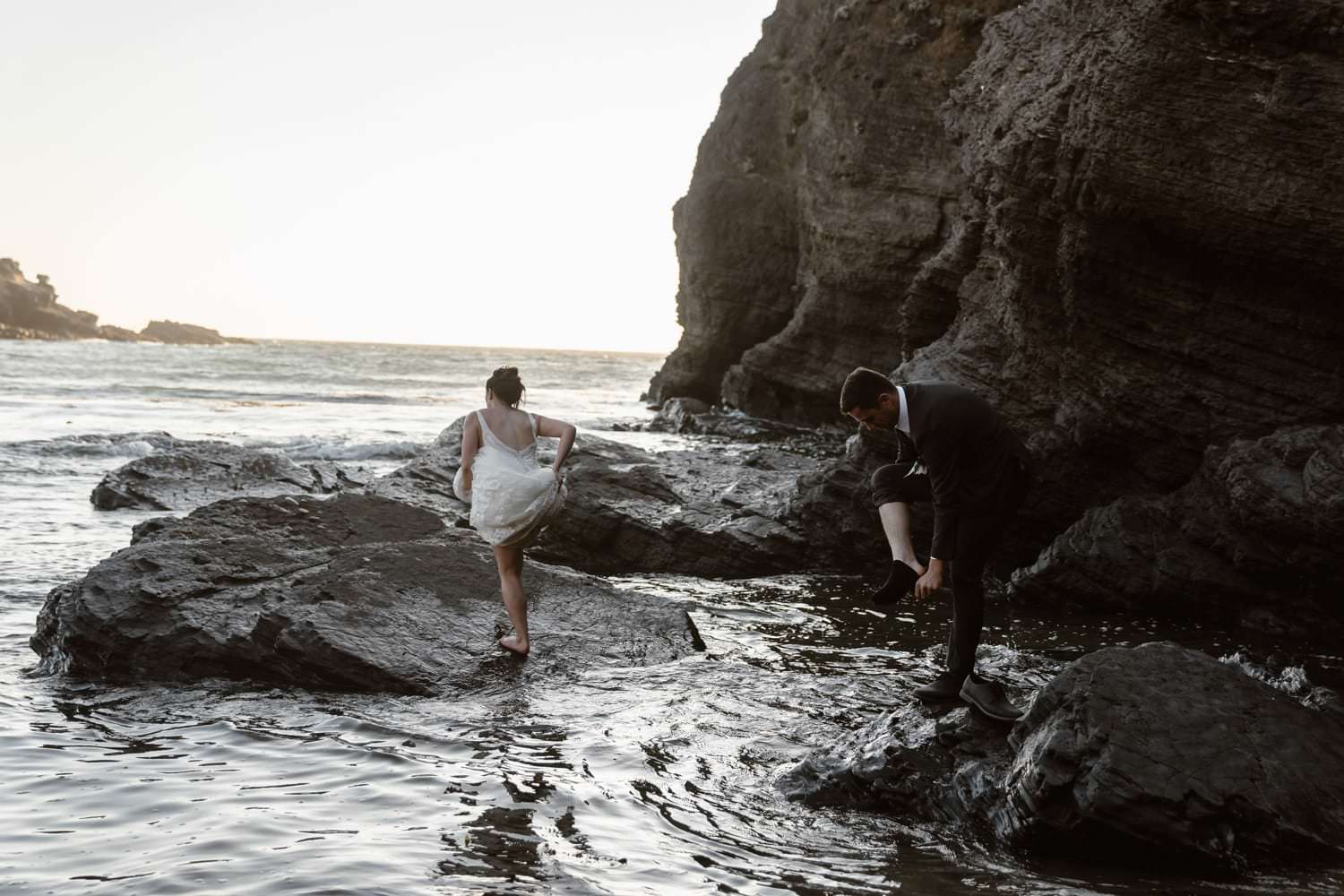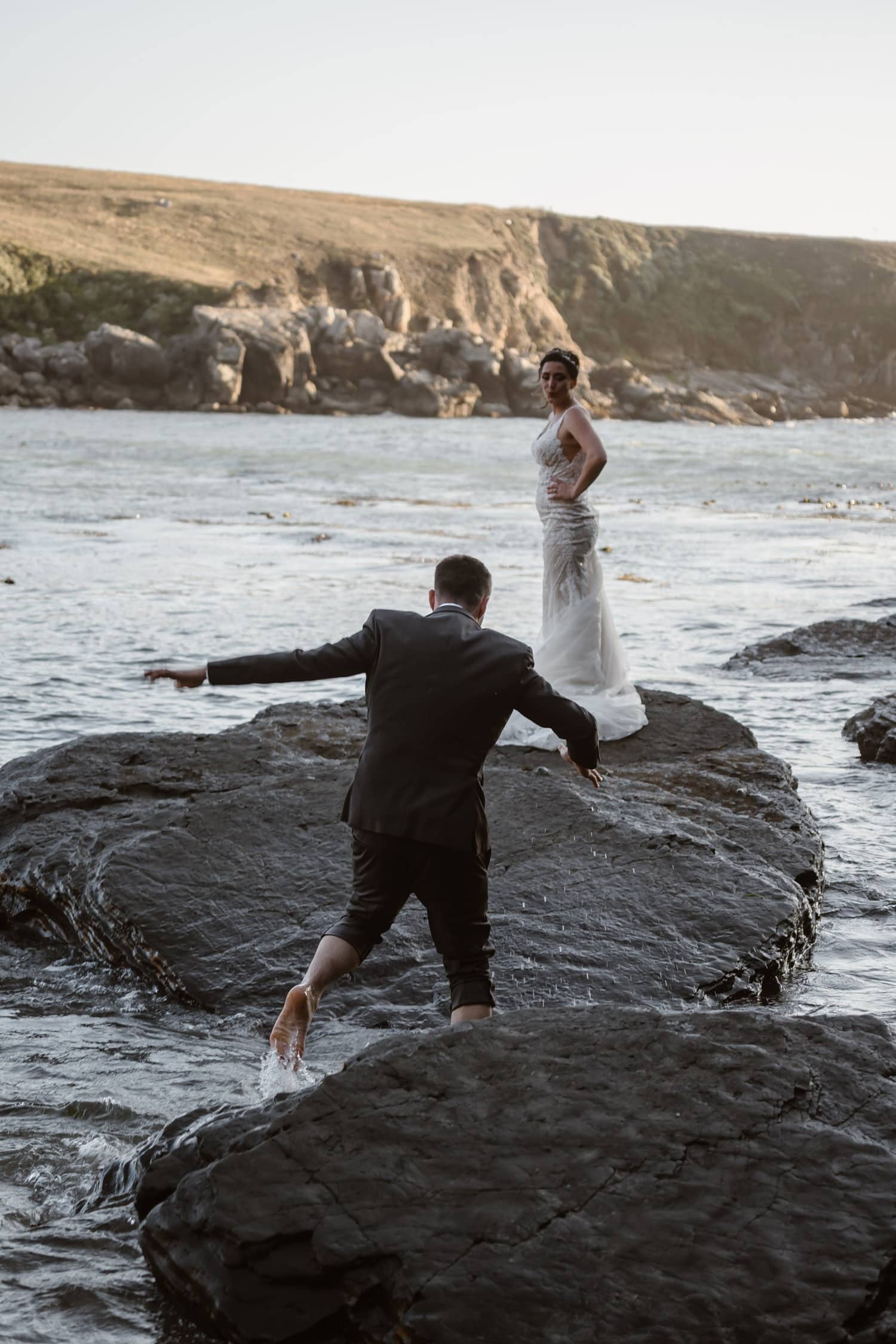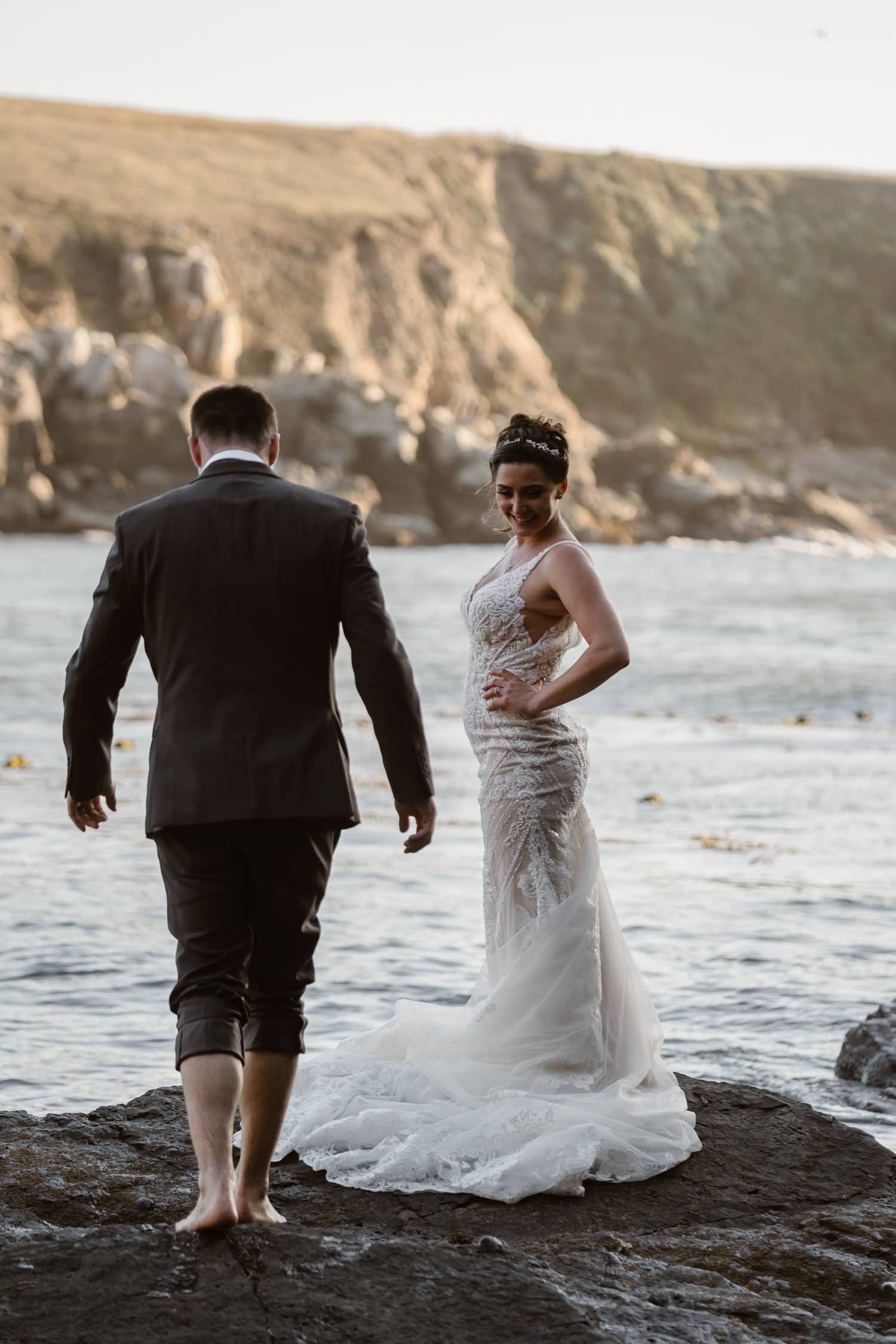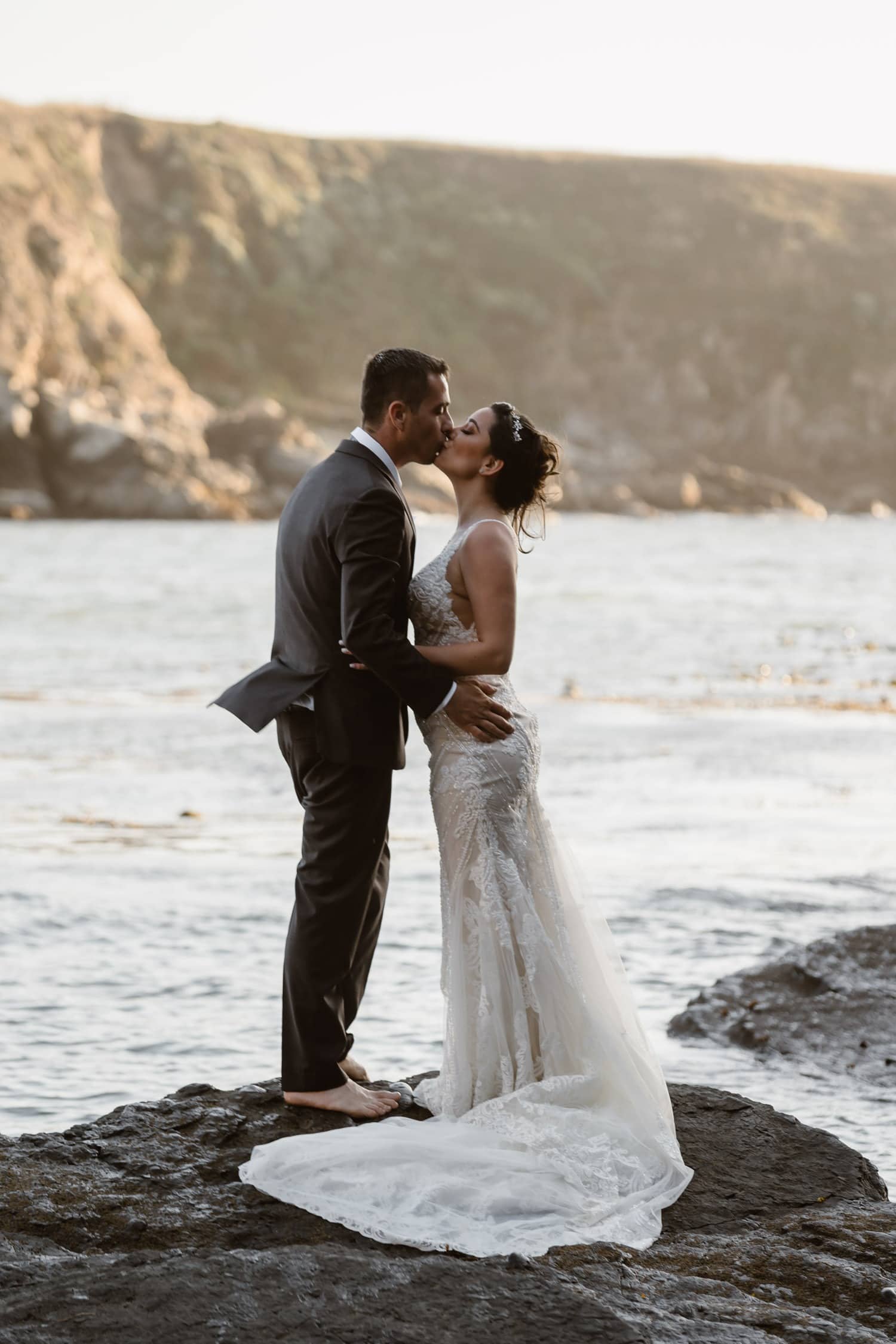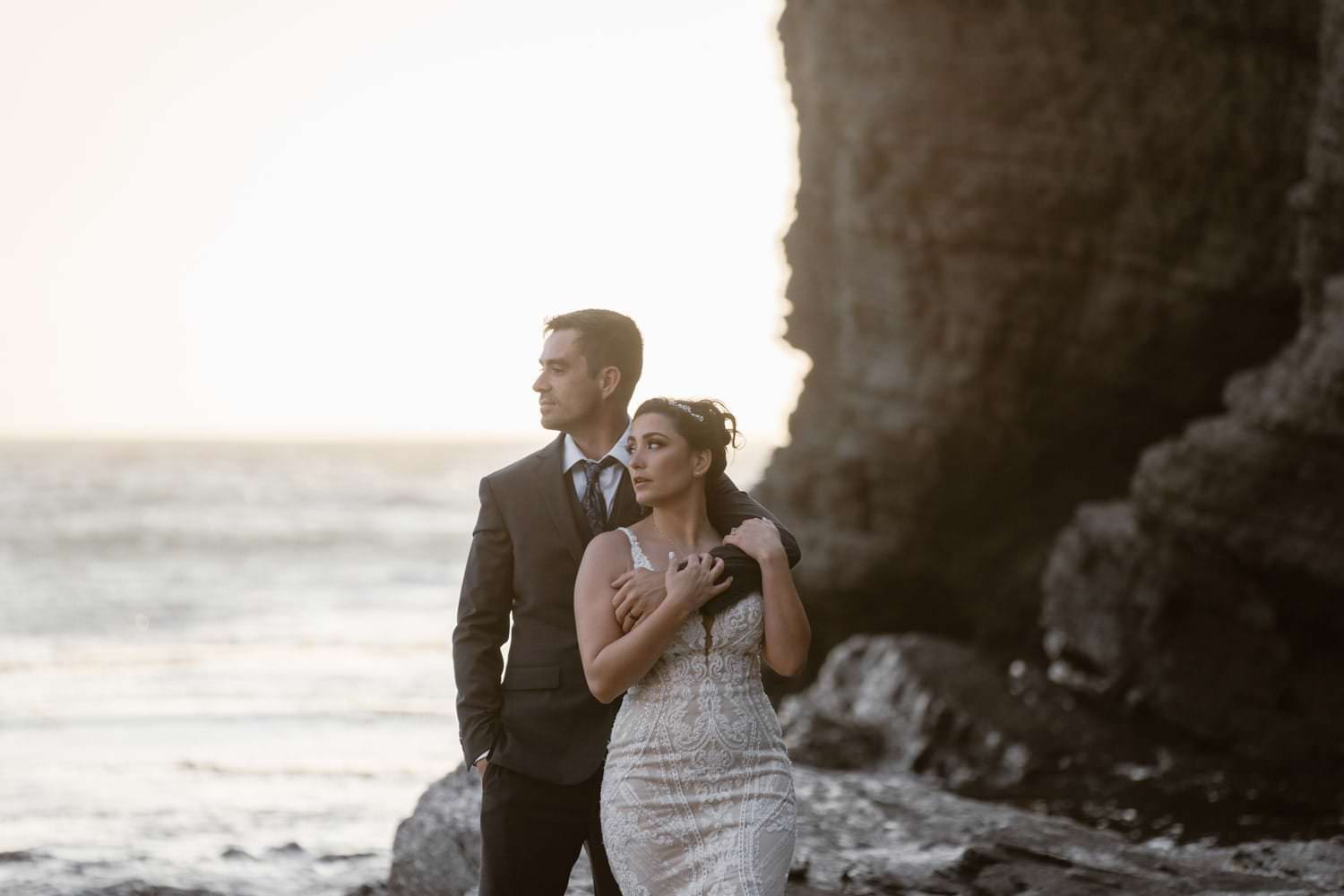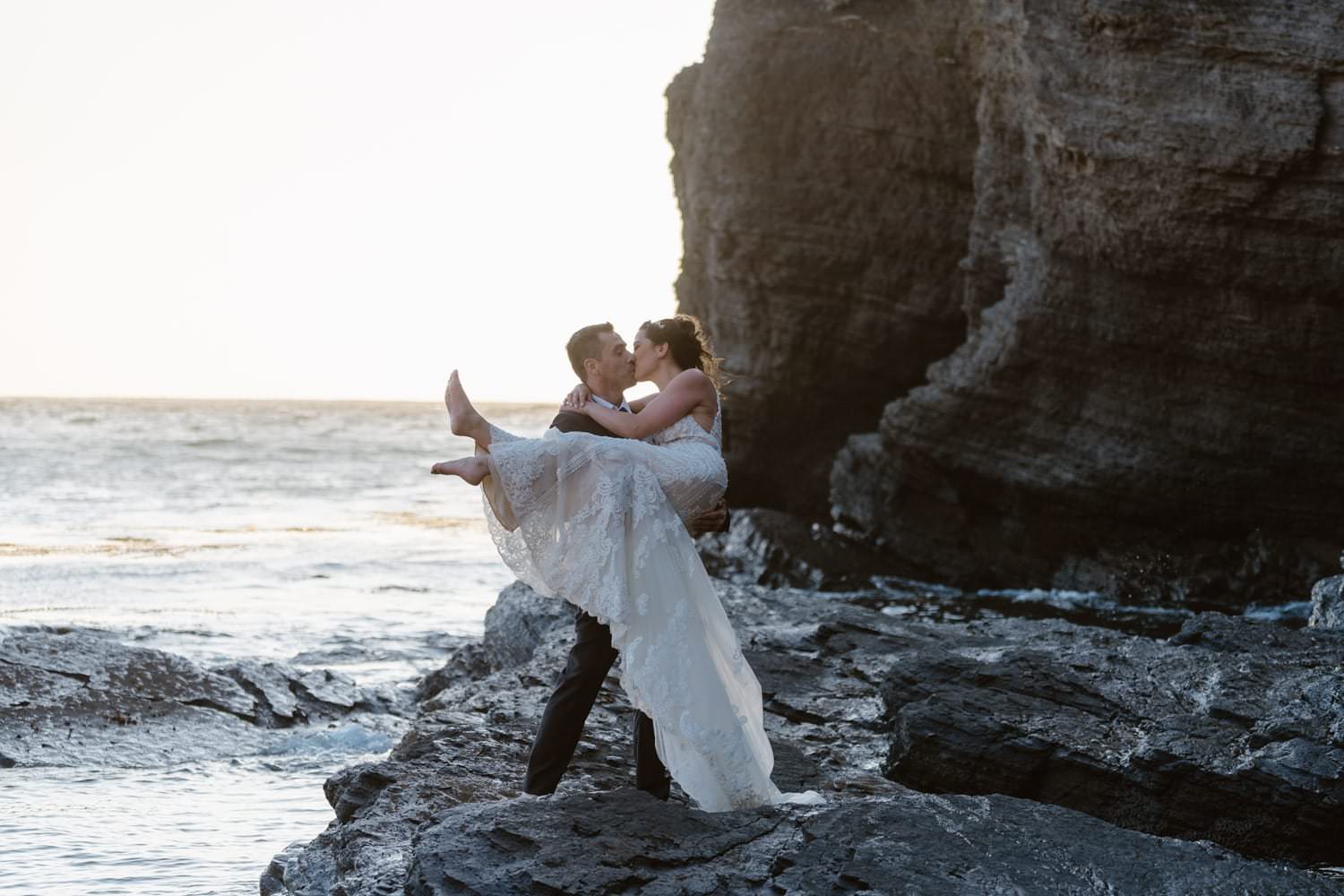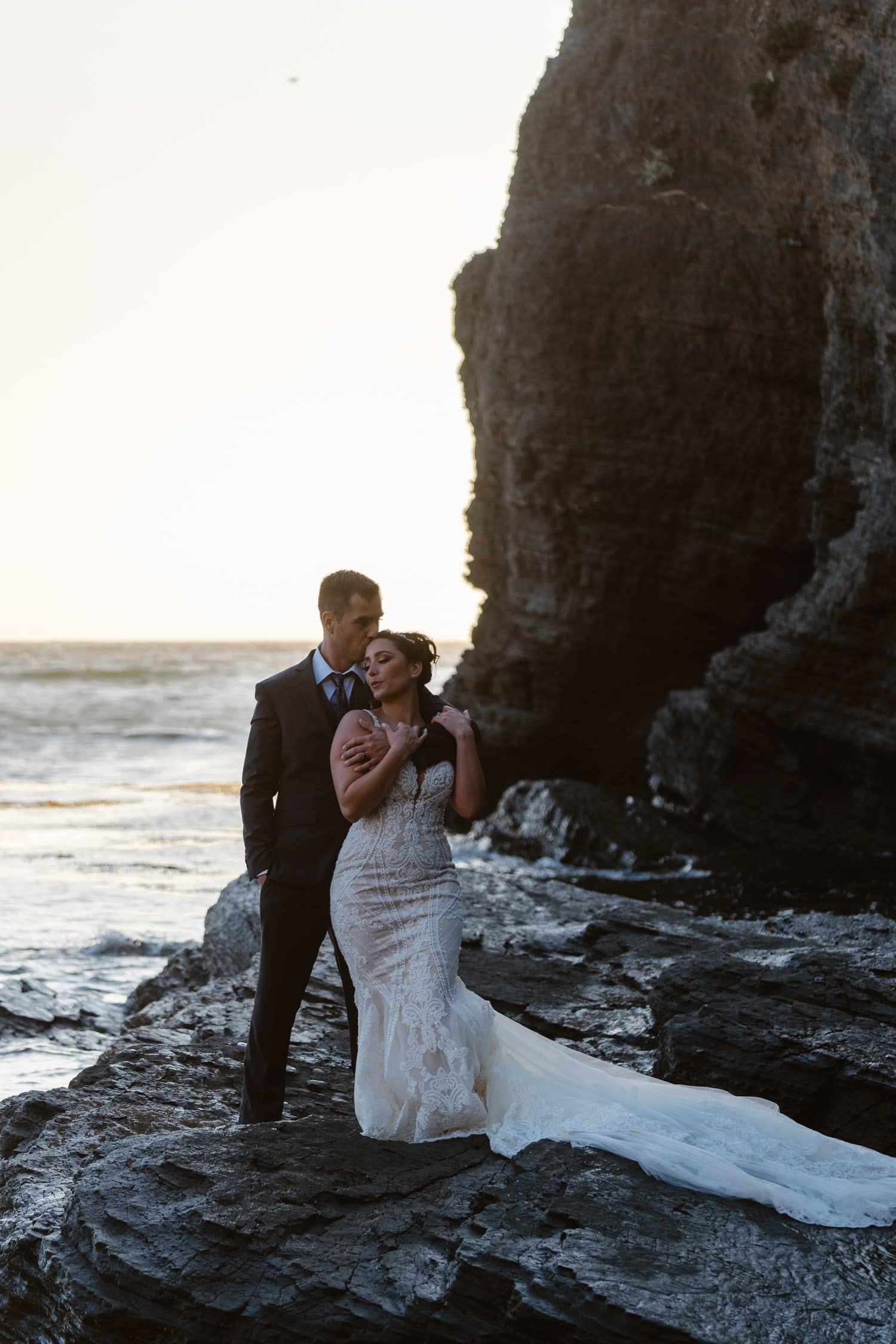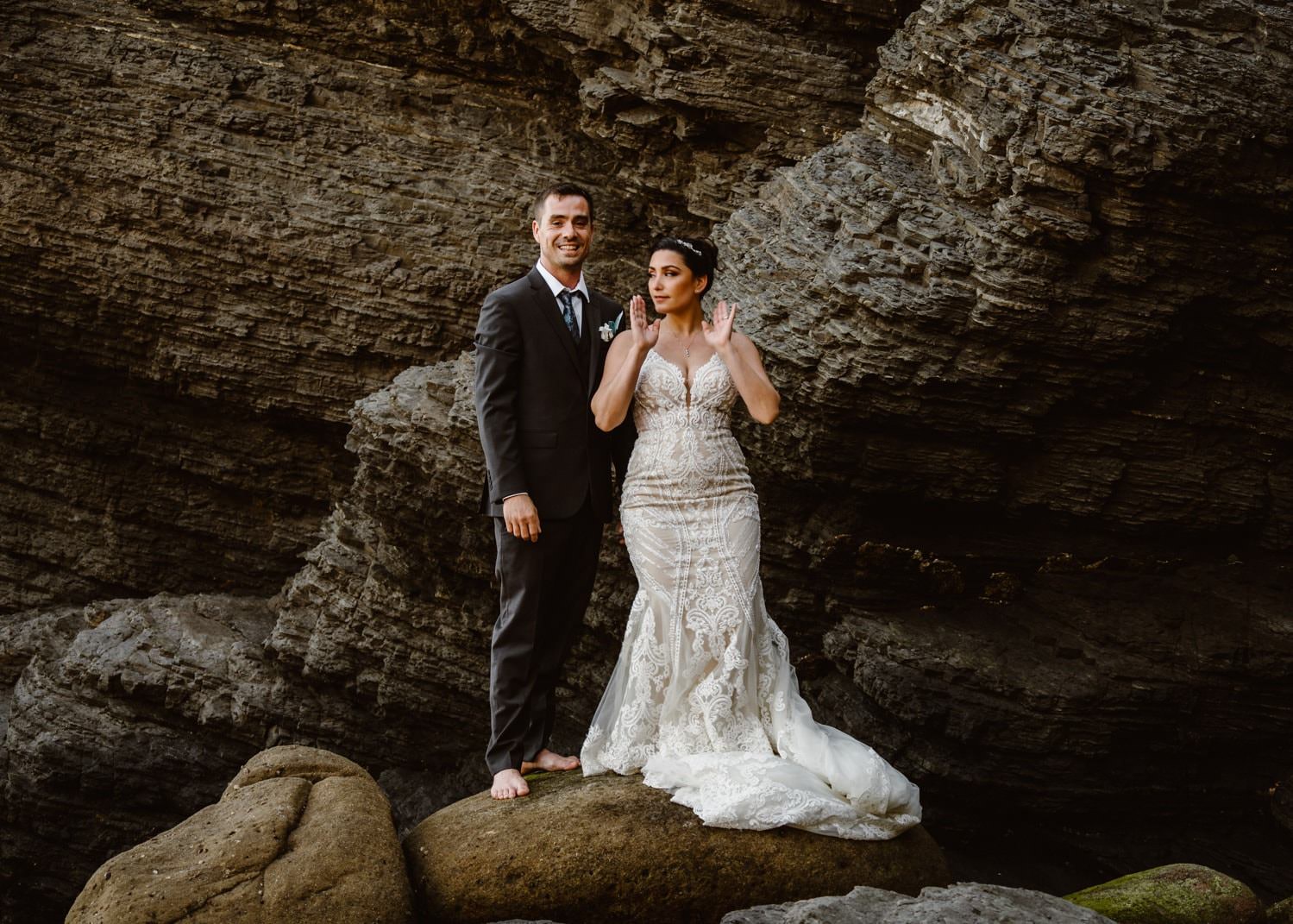 ---
This next photography spot was totally spontaneous and it was a gem. We happened to find an arch that had the sunset beaming through it. We were all shocked that we stumbled upon something so rugged and beautiful. We ran around the waterfront area while the sun put on an epic light show for us to take in!
---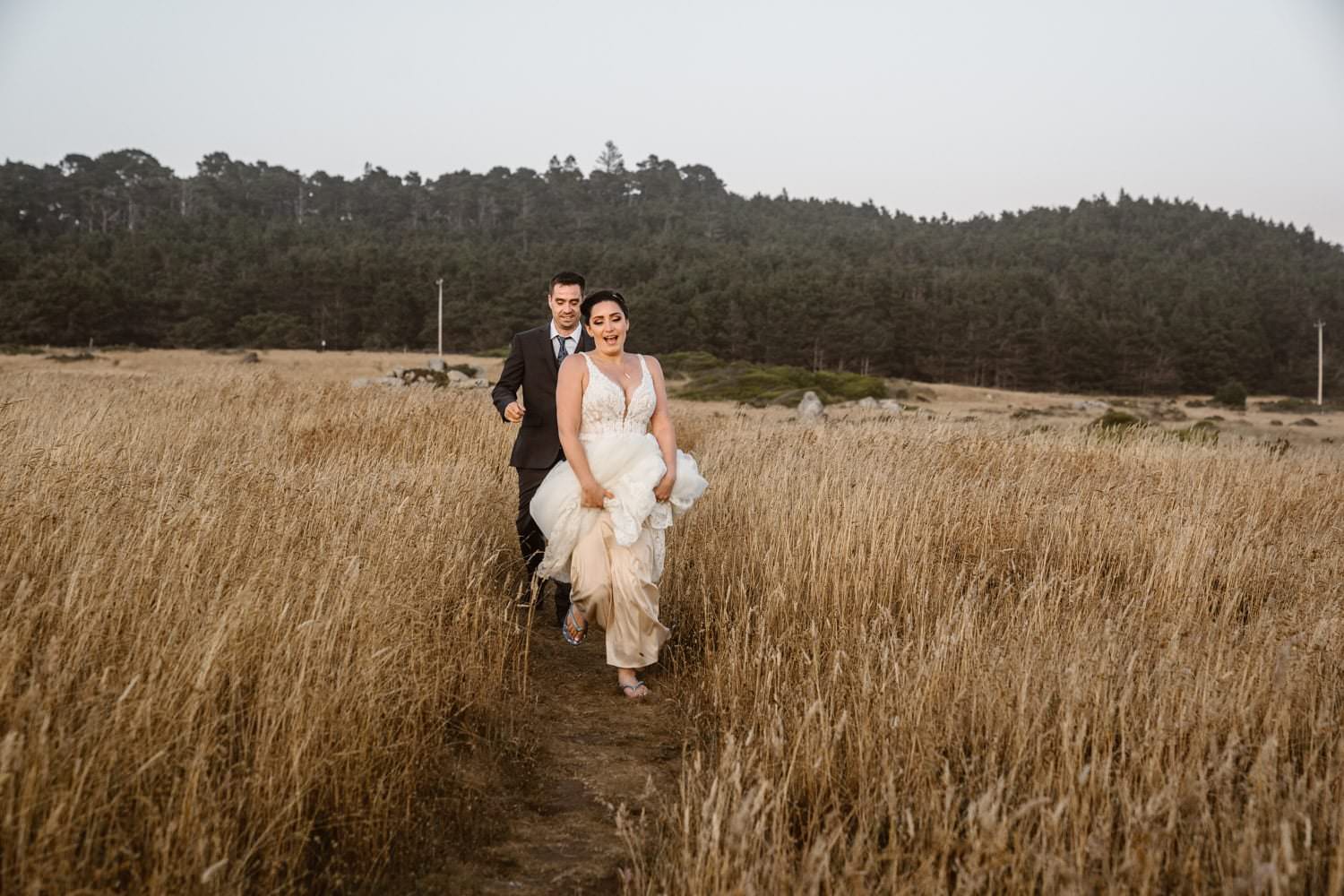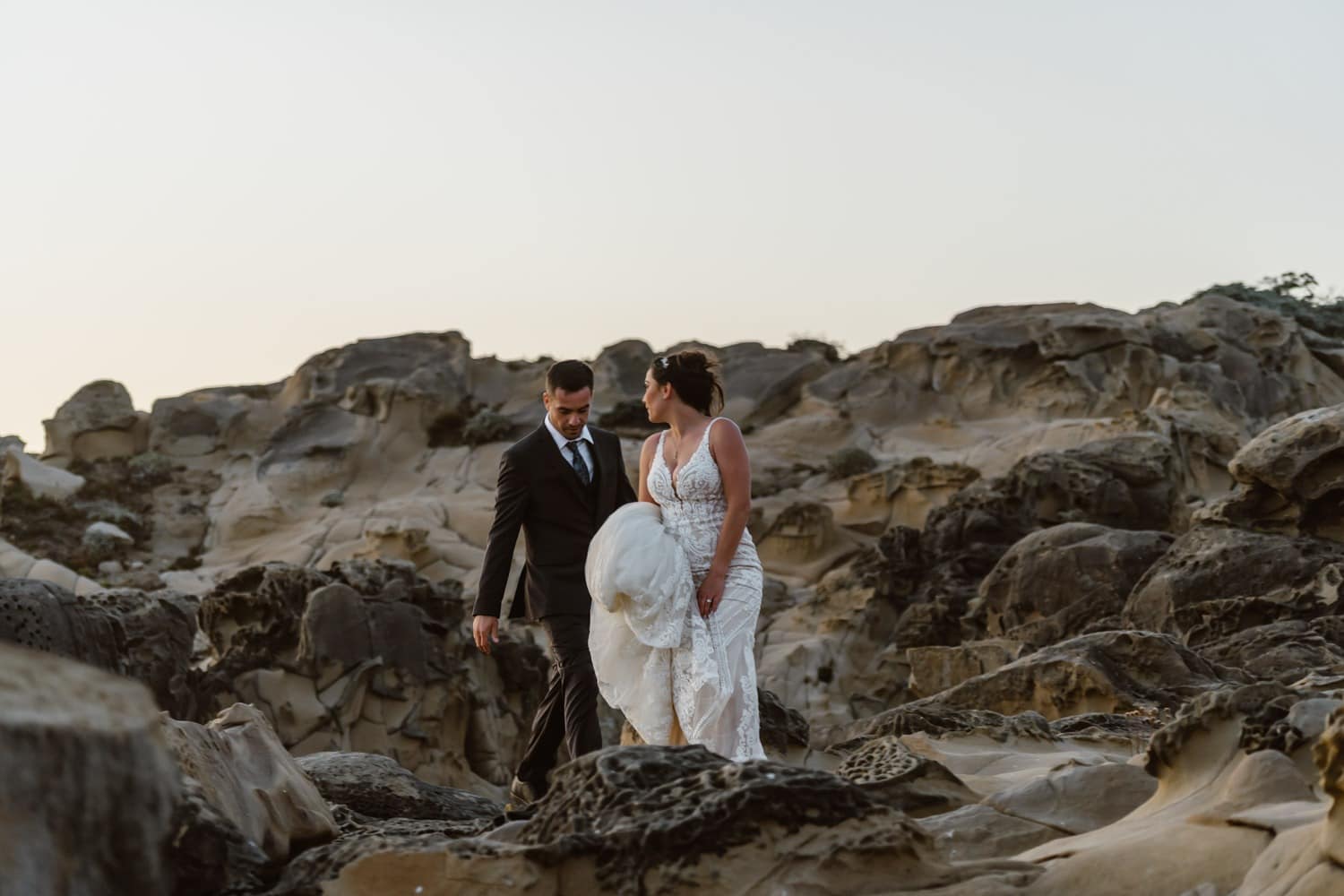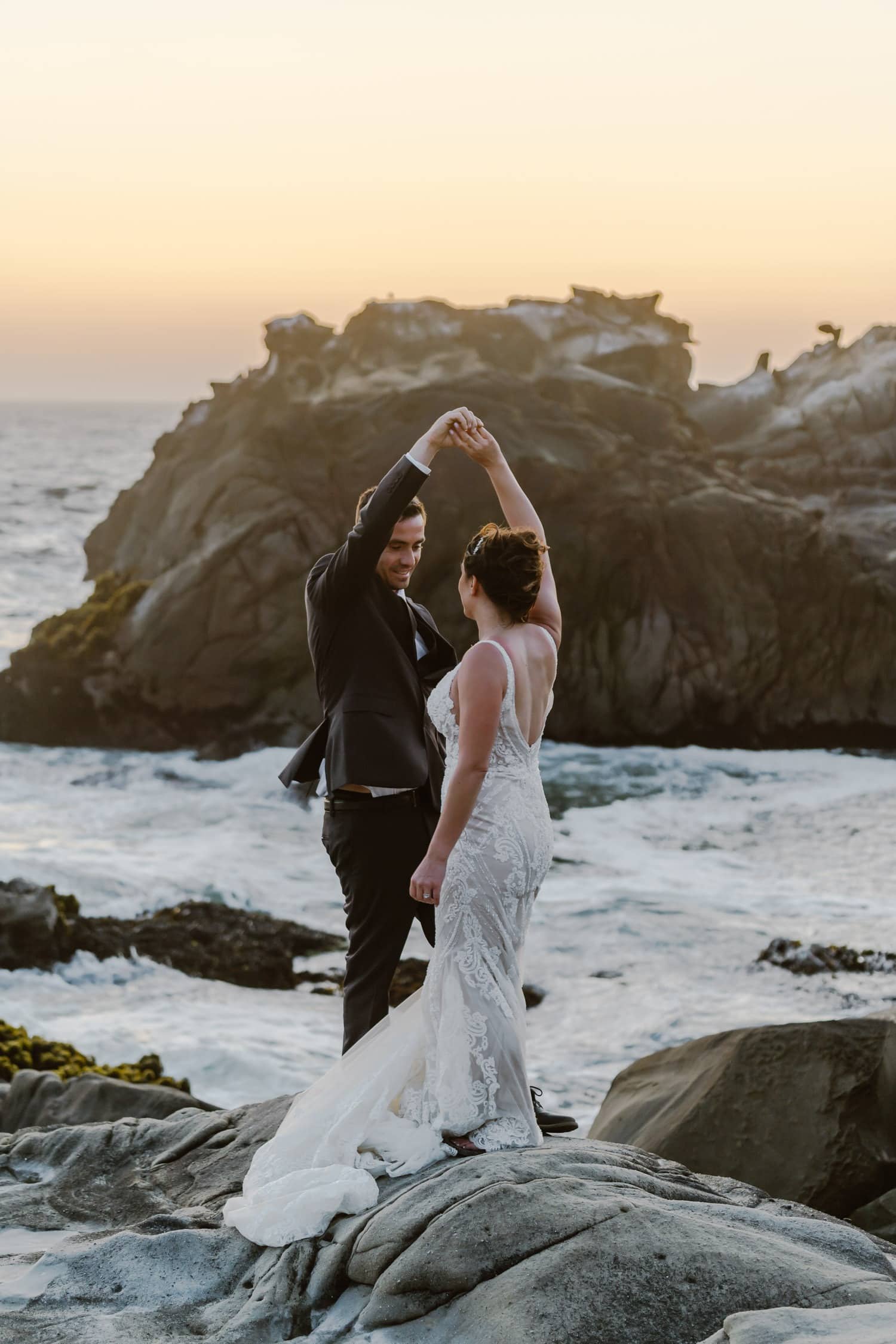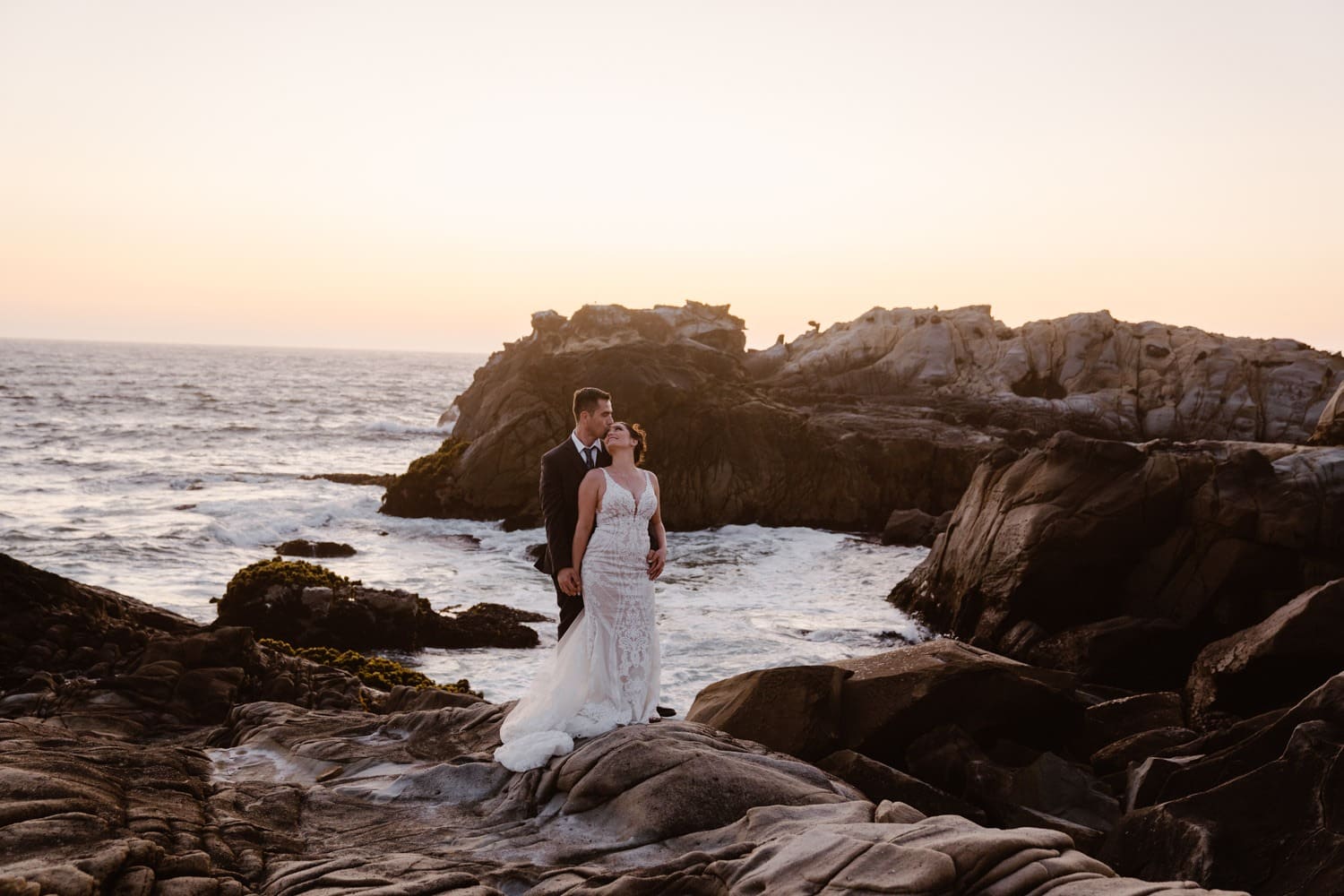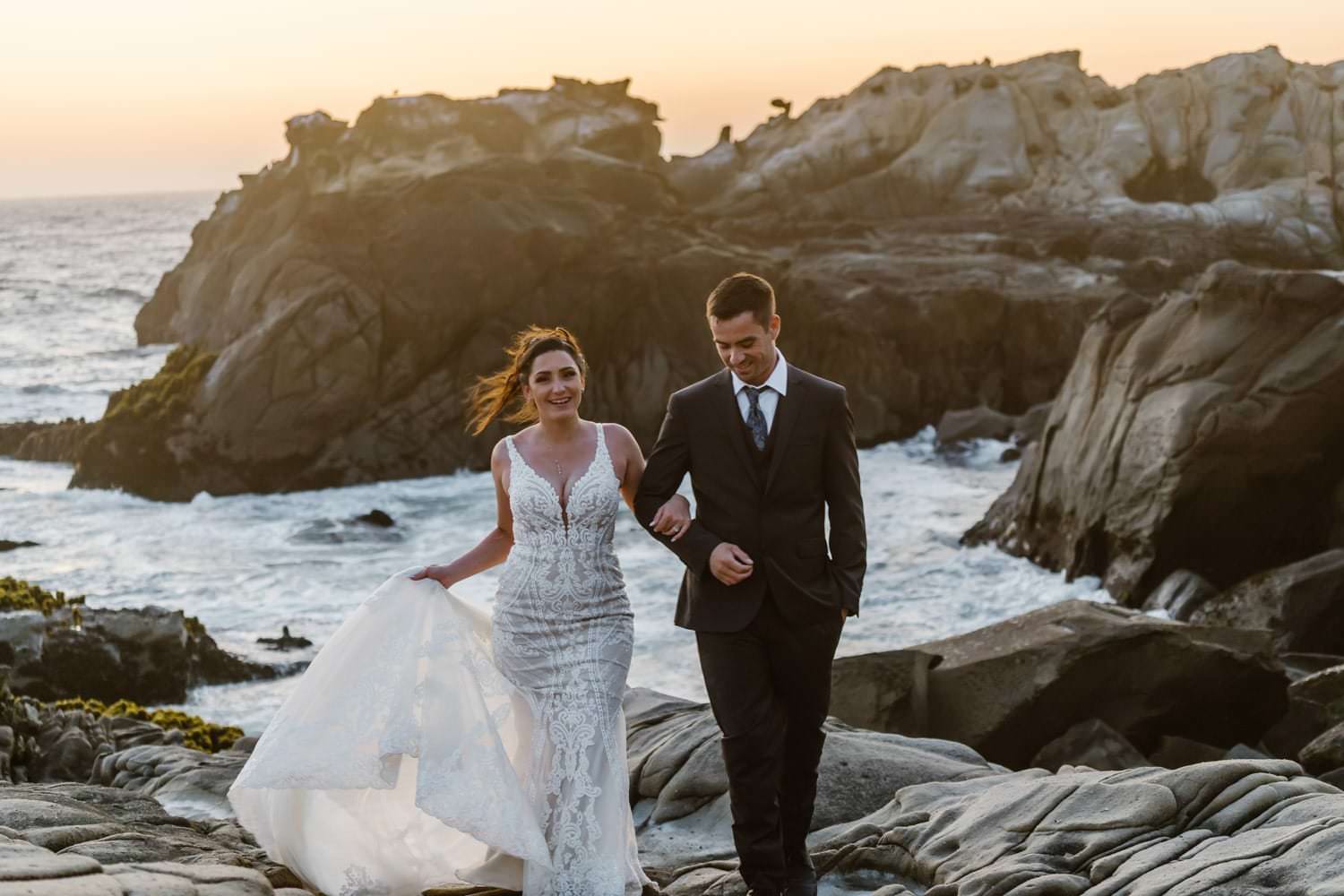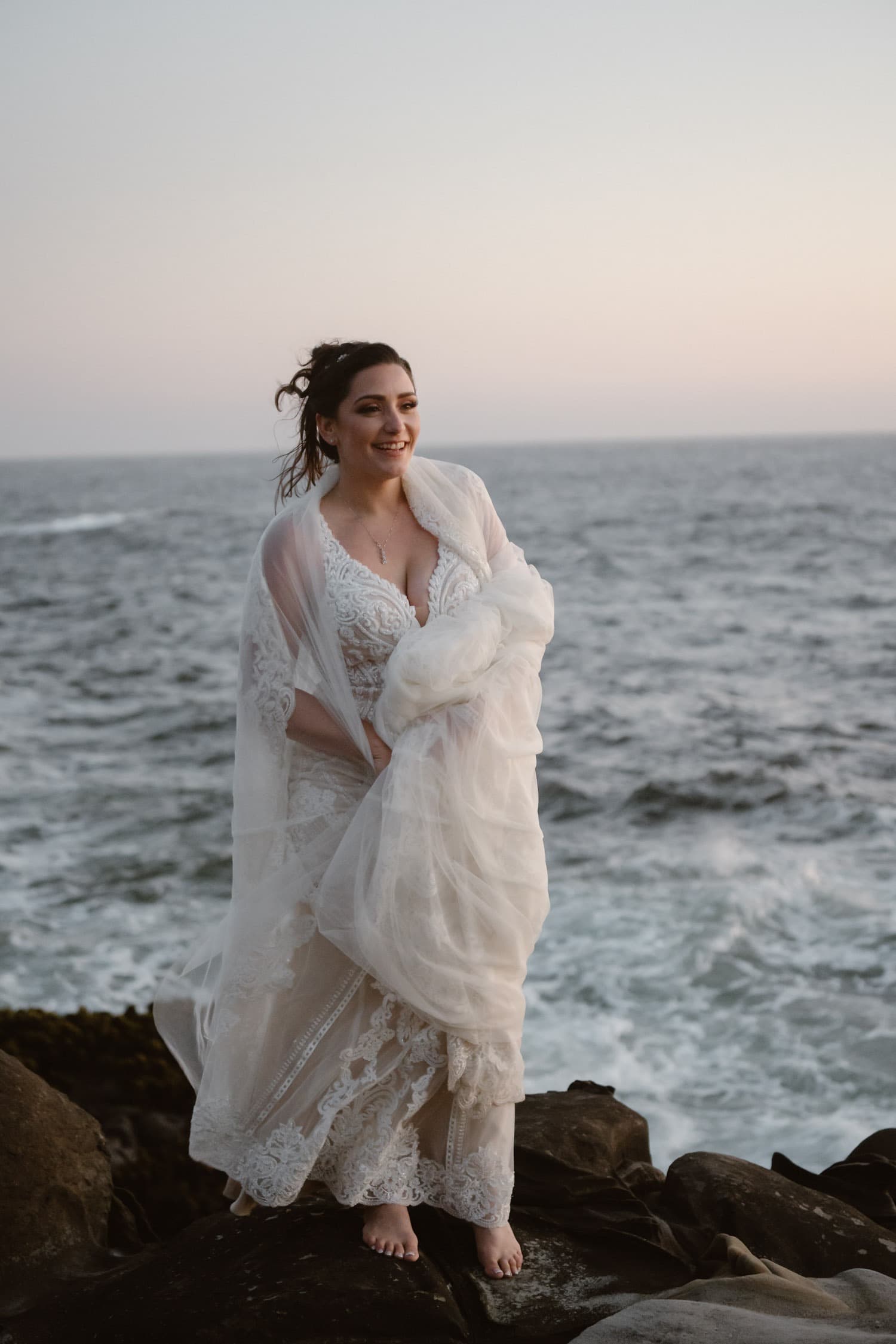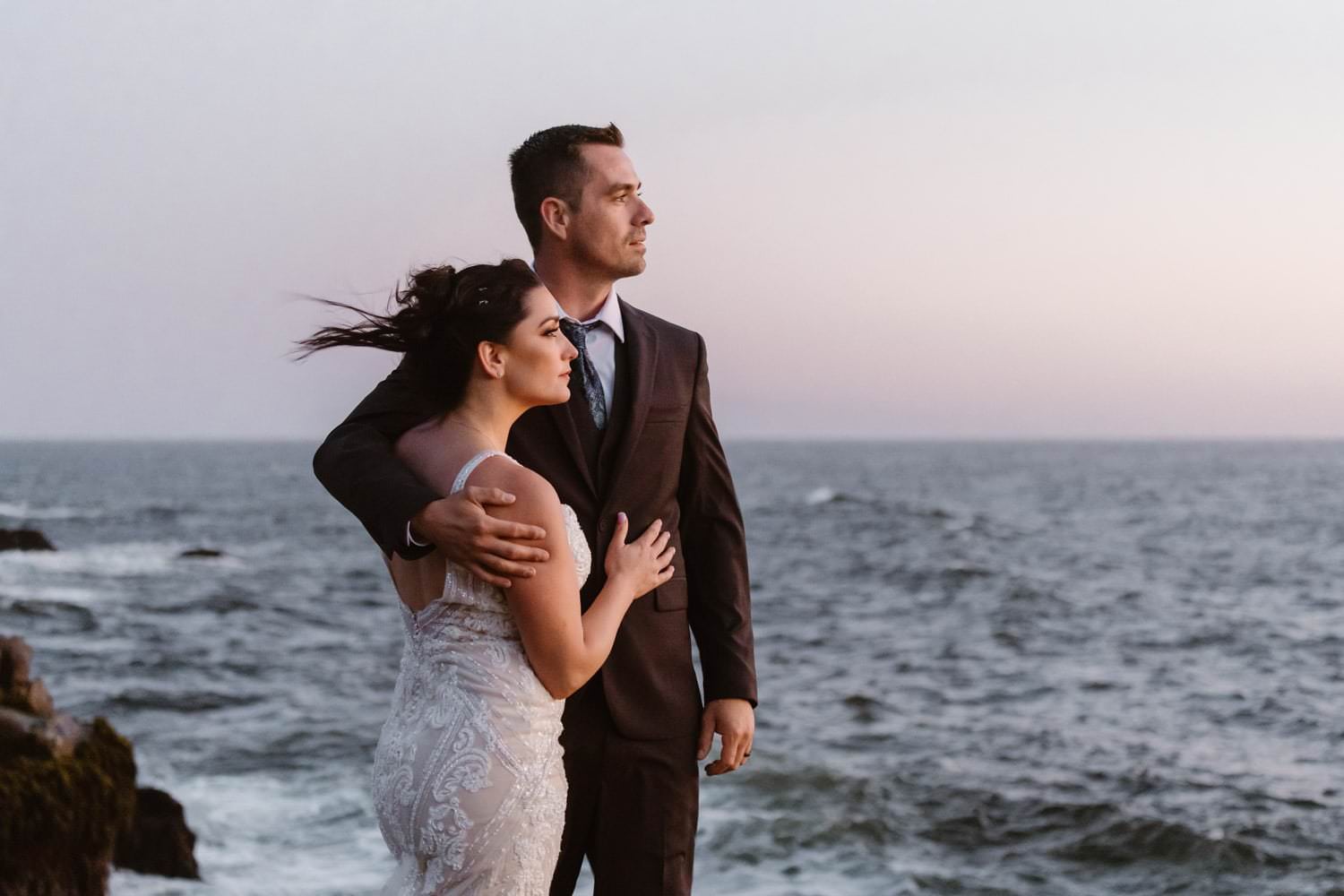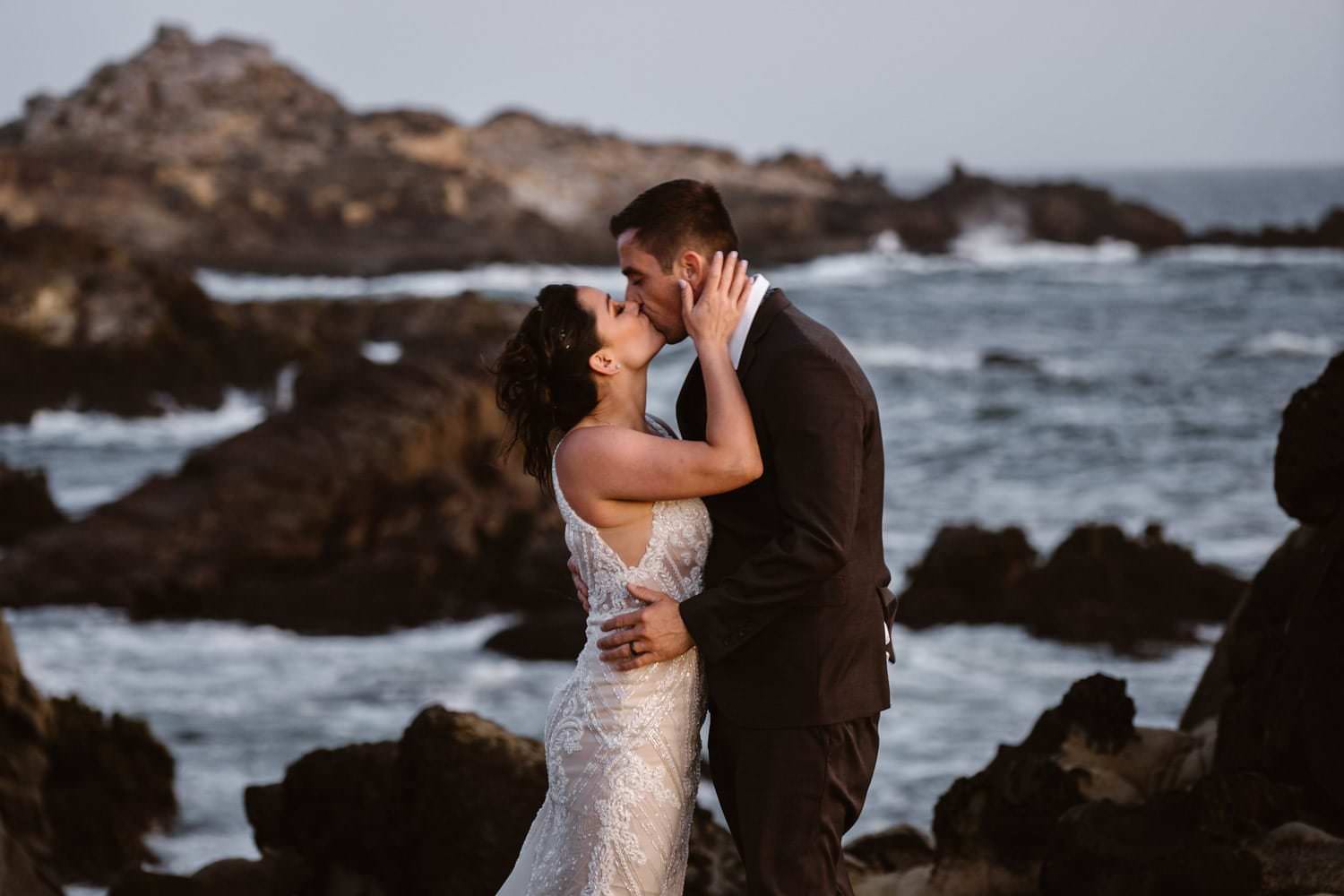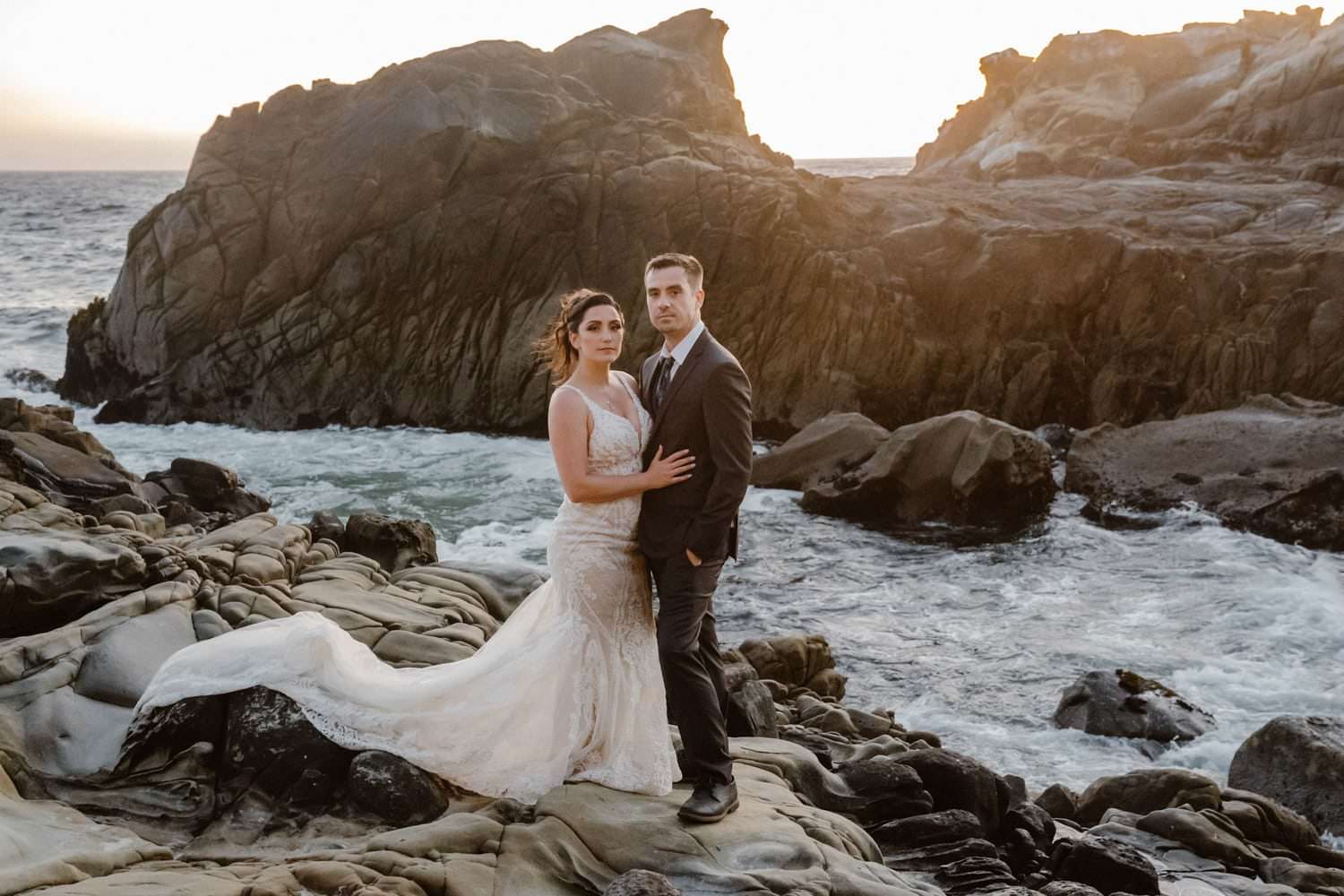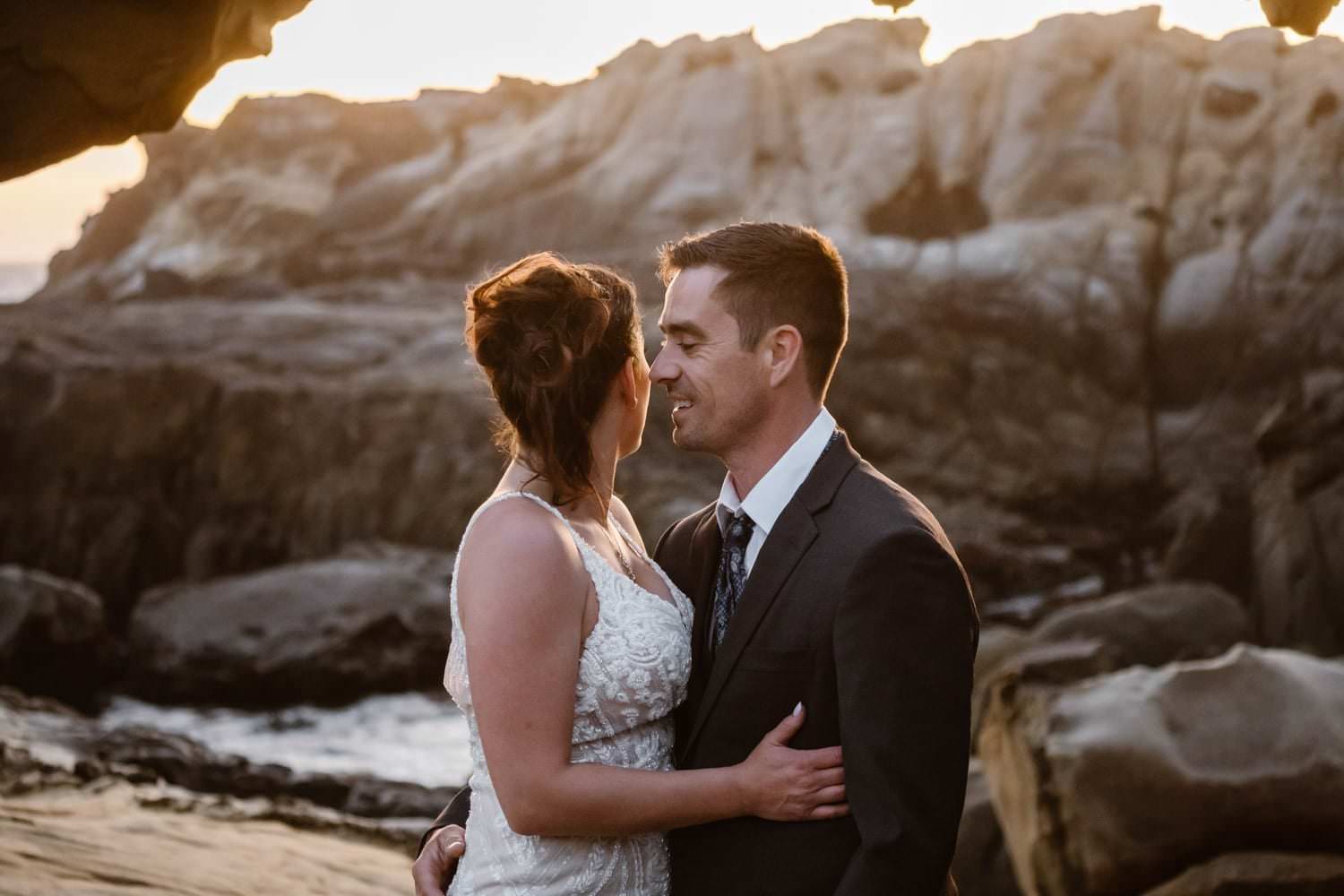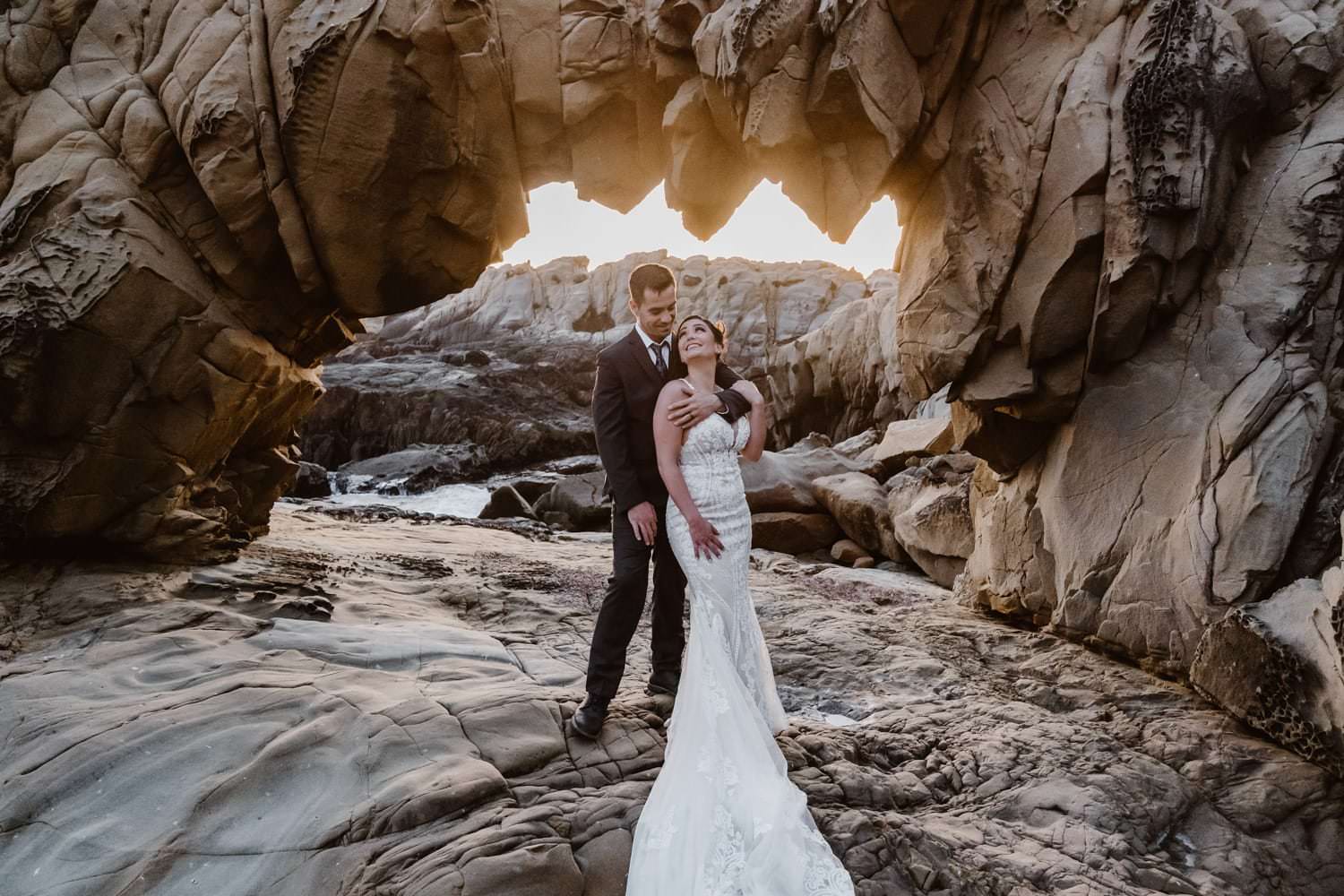 It was the perfect way to cap off such an intimate, fun and adventurous elopement. I really can't thank these two enough for letting me be their photographer for their elopement. It was an experience I'll never forget and I cant wait to get back Big Sur to photograph future elopements!
---
BOOK ME FOR YOUR ELOPEMENT!
---
---
MORE FROM THE BLOG
---
FOLLOW ON THE GRAM!
---
CHECK OUT BELOW FOR MORE PHOTOS!