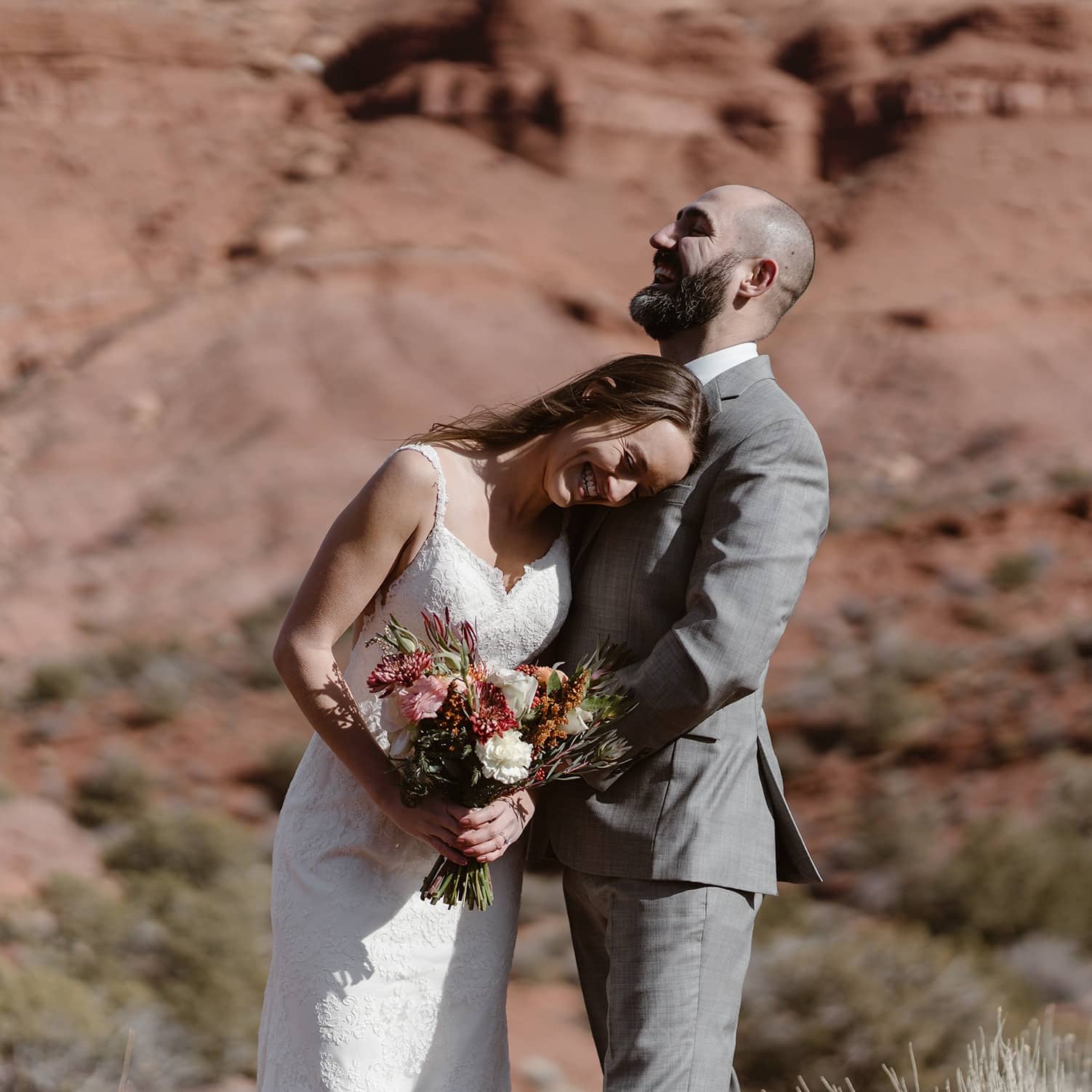 Moab Hiking Elopement
I was so stoked when Dave and Justine approached me about doing an elopement in Moab! These two were so fun and open to exploring the beautiful area outside the big parts of the park. They decided to get legally married in Colorado the day because you can self-solemnize yourselves in the state of Colorado. Getting married is a lot easier when you don't need a judge/officiate or priest right by your side! You can climb to the top go to your favorite alpine lake, climb the biggest 14er, backpack with your pup or get hitched in your backyard! So many cool possibilities!
When Justine and I started talking and planning, she said she wanted somewhere with open skies and red rocks. Her and Dave trusted my expertise and judgment in choosing the perfect location in Moab for their elopement ceremony. I love when couples put the ball in my court and let me get creative! A lot of couples don't want to deal with the stress of choosing a location, so they put their trust in me. The thing that makes elopements so amazing is that you do what you want! We didn't have a timeline of where we needed to be or when to start. Didn't have to rent a venue or figure out whom to invite to the wedding. It was just us 3 and some white claws for their big day, and so we set out and went to this beautiful sphere coming from the red desert Moab ground. We spent the day hiking around, laughing, dancing and working on our tans! Moab is so perfect for anyone looking for a private elopement! These two shared their private vows in such an intimate setting surrounded by blue skies and red rocks with not a soul around. So dreamy and serene!
---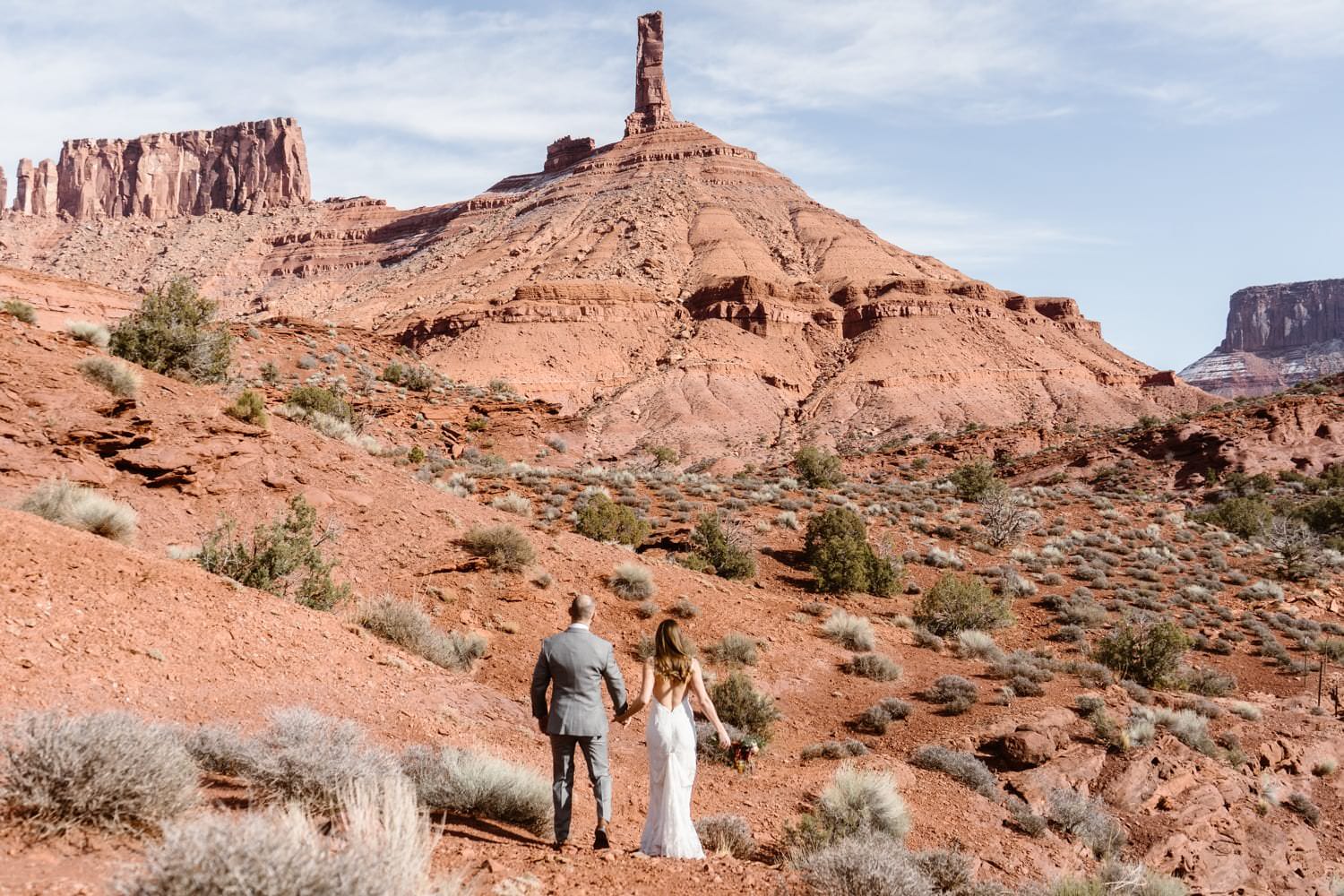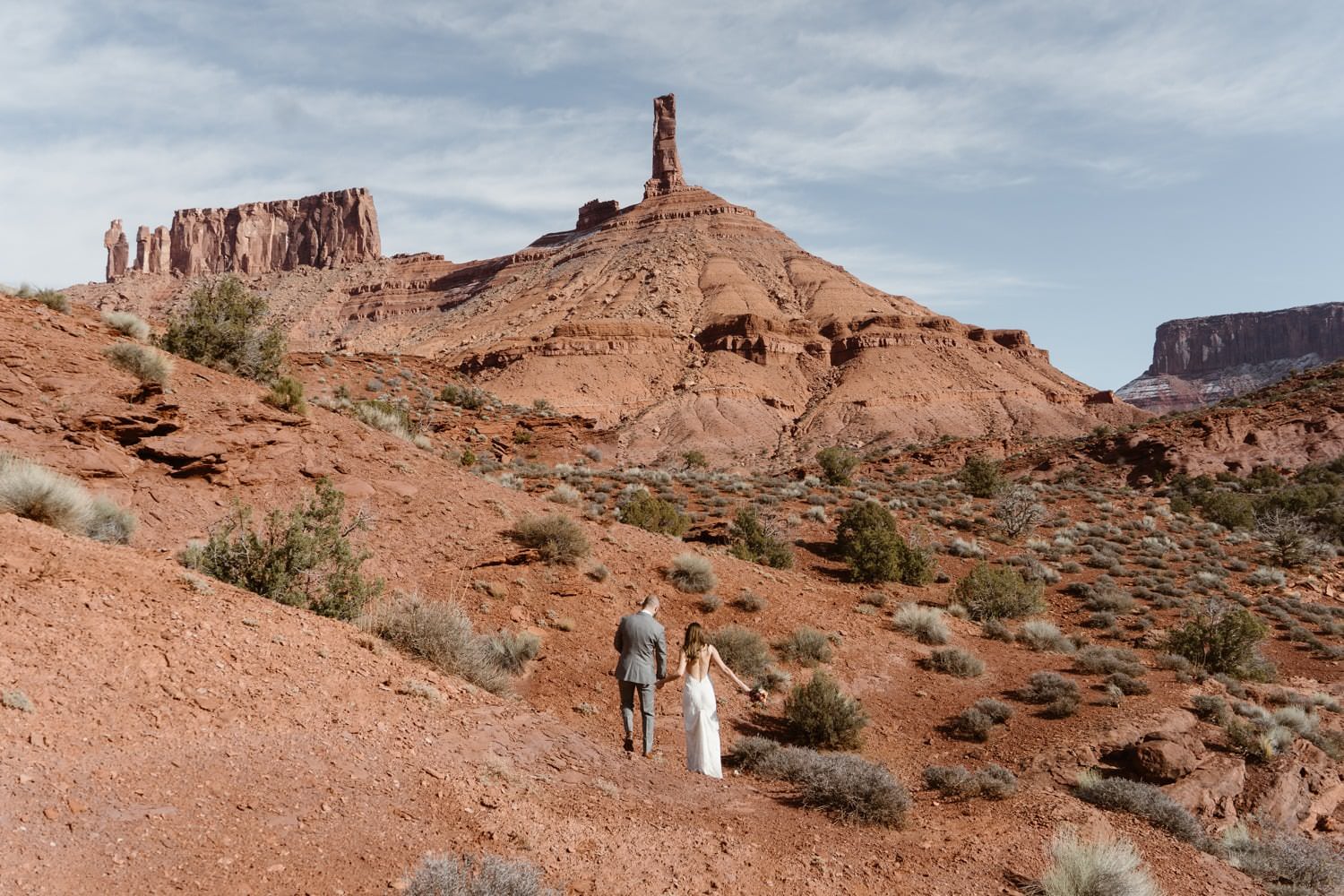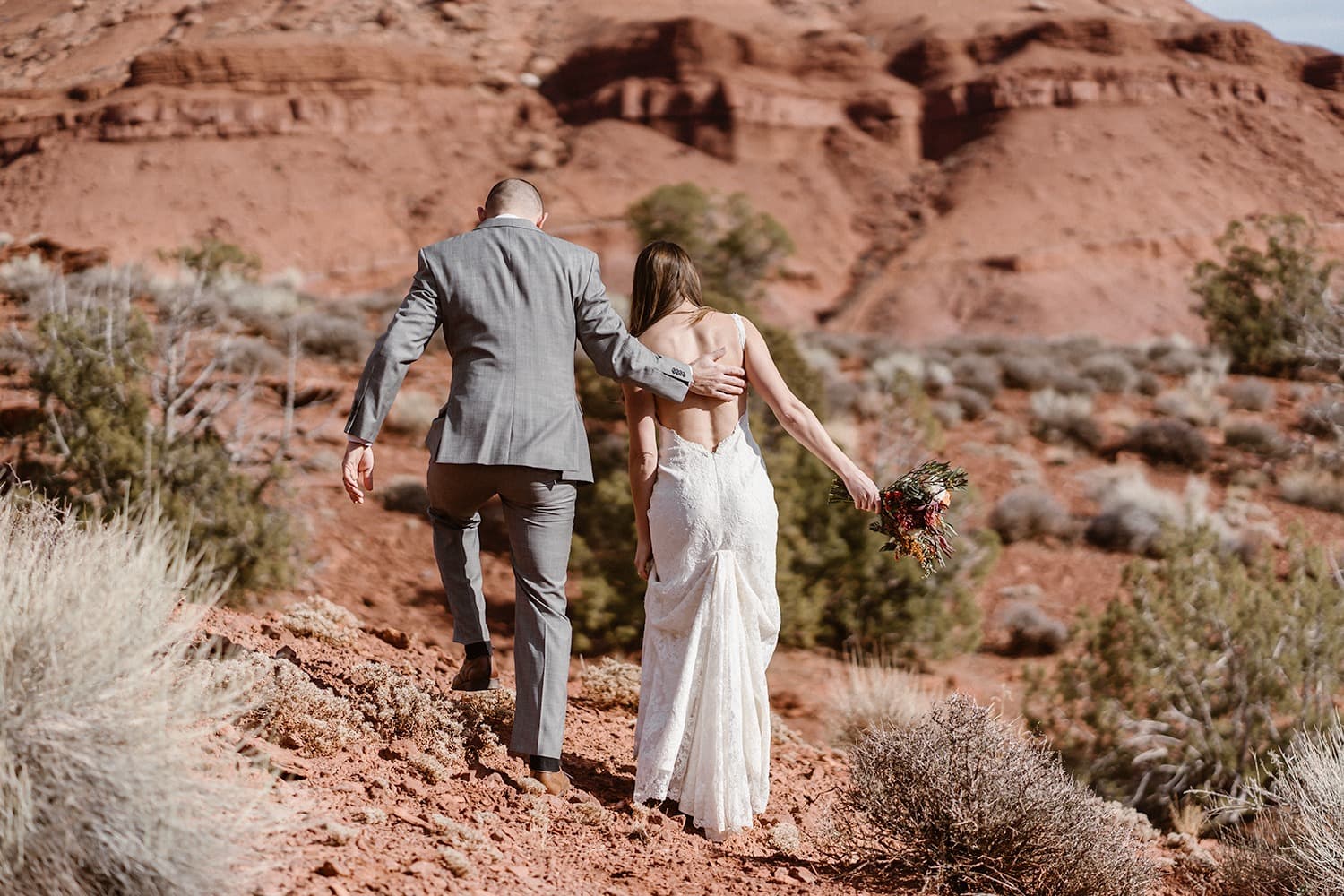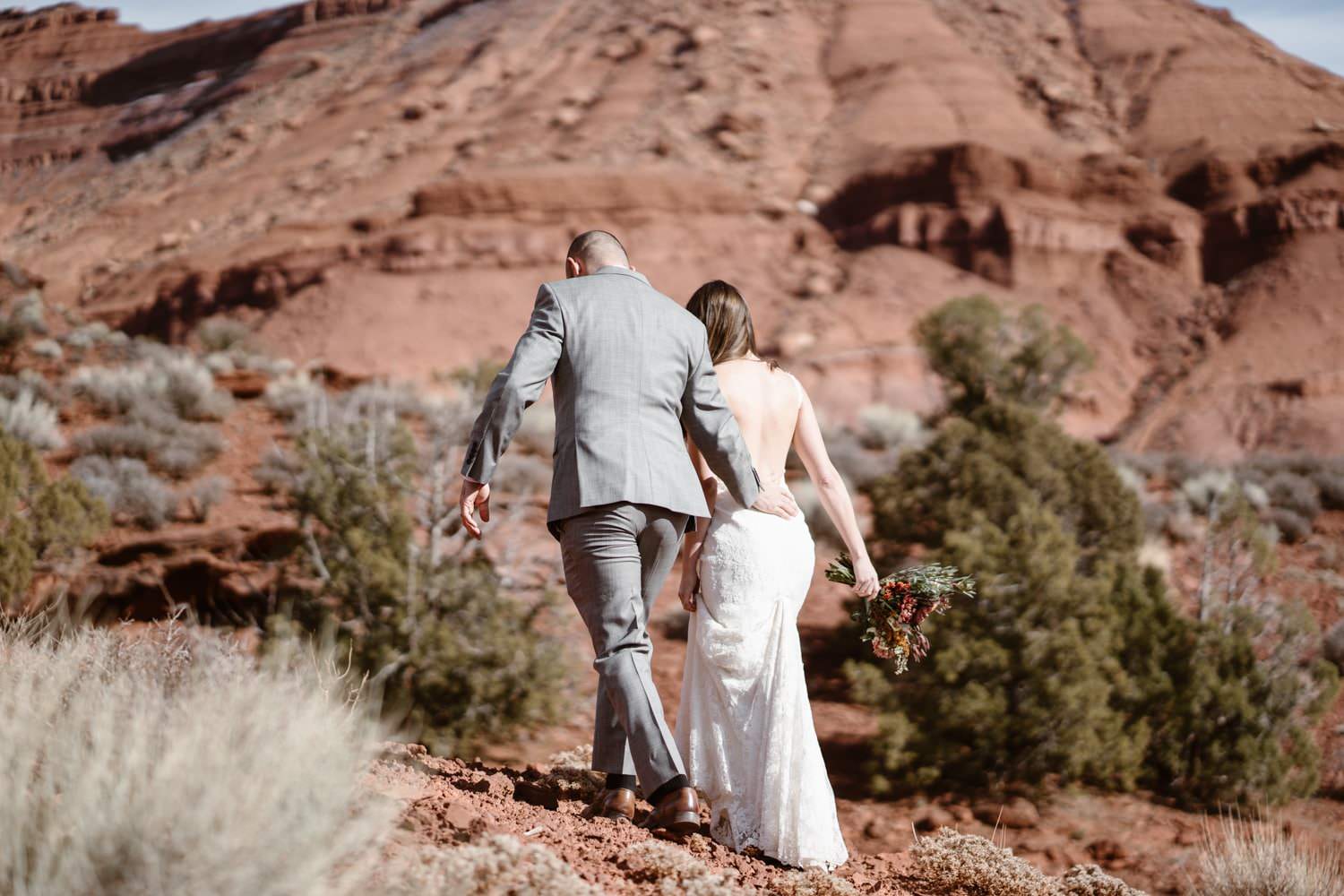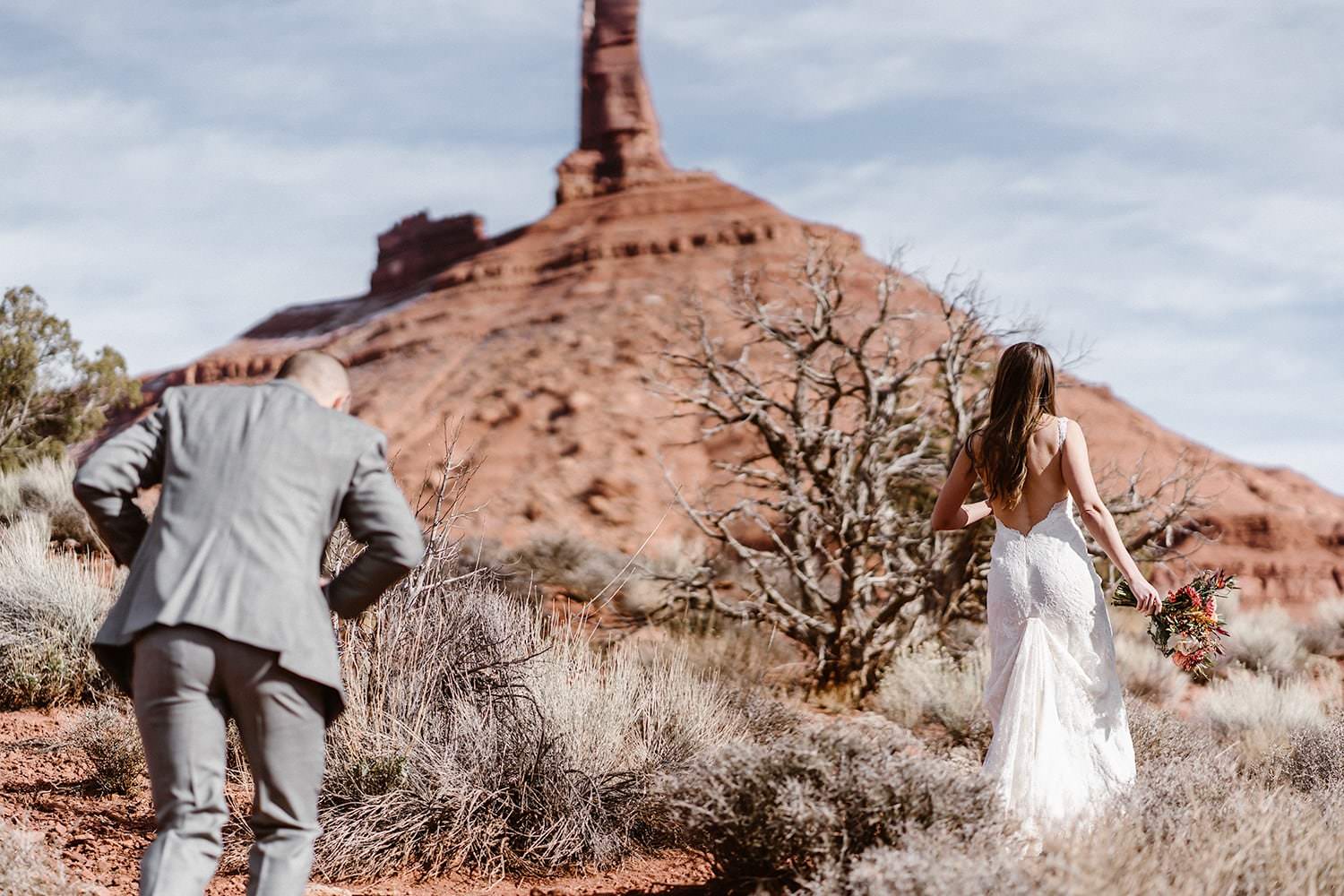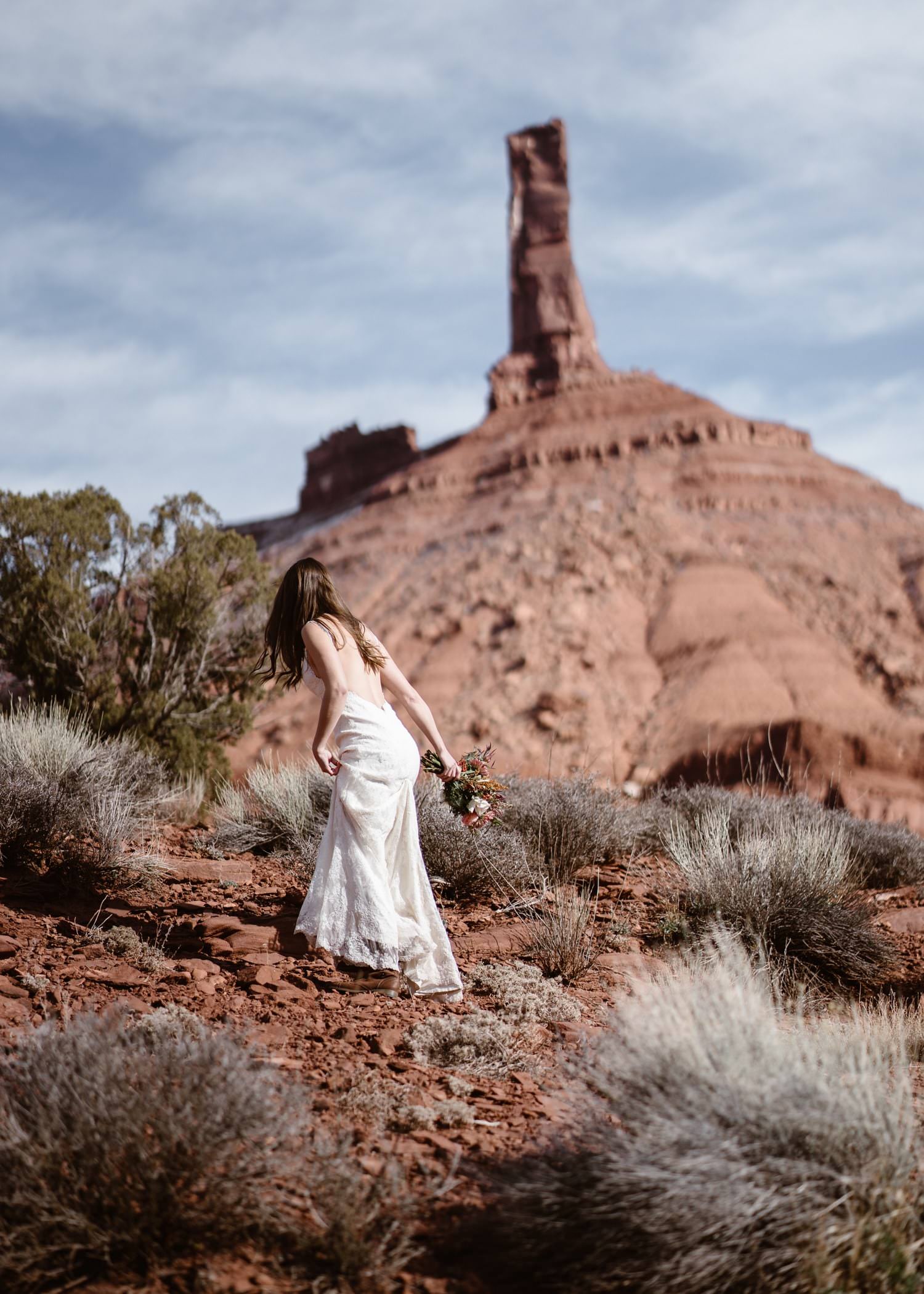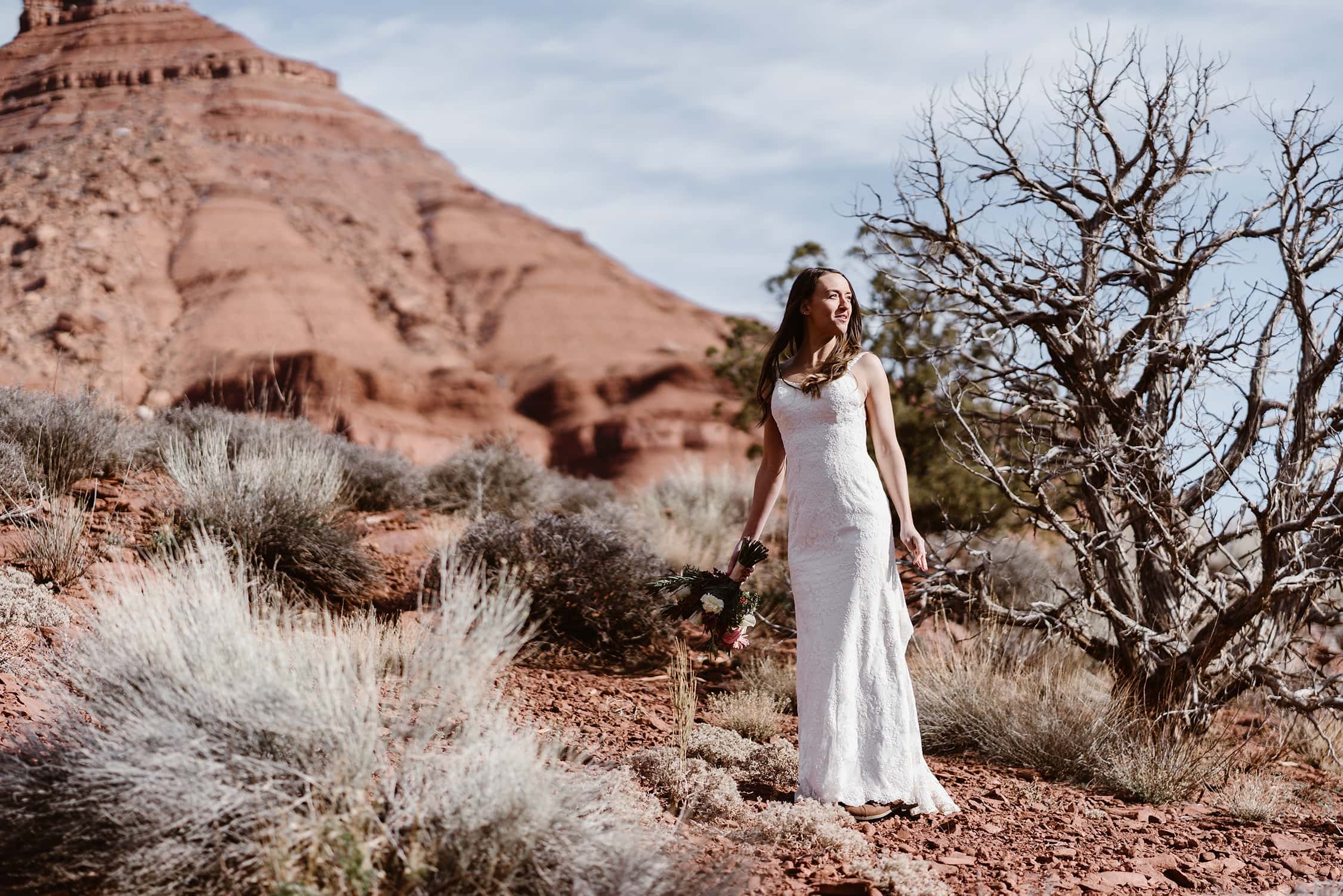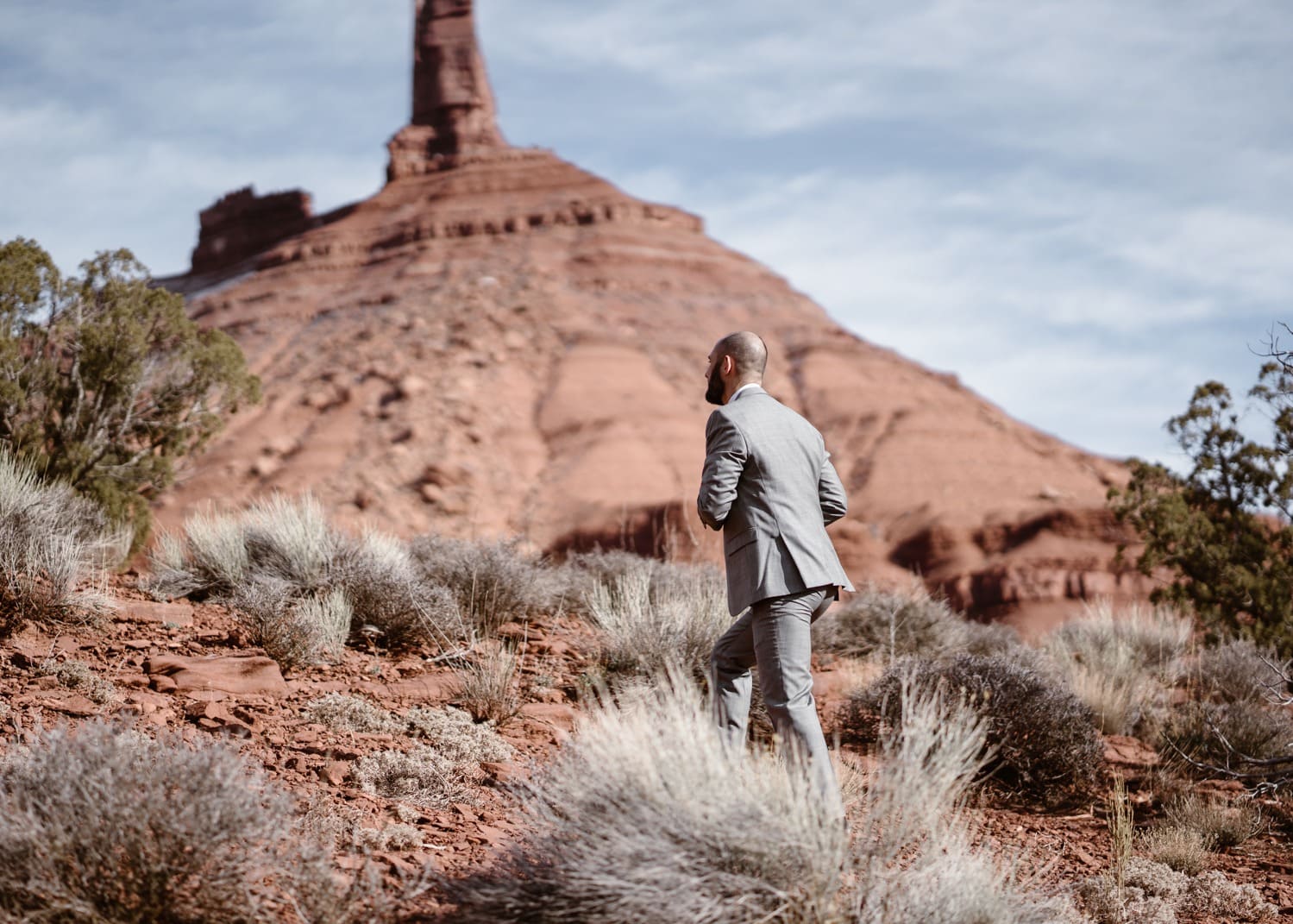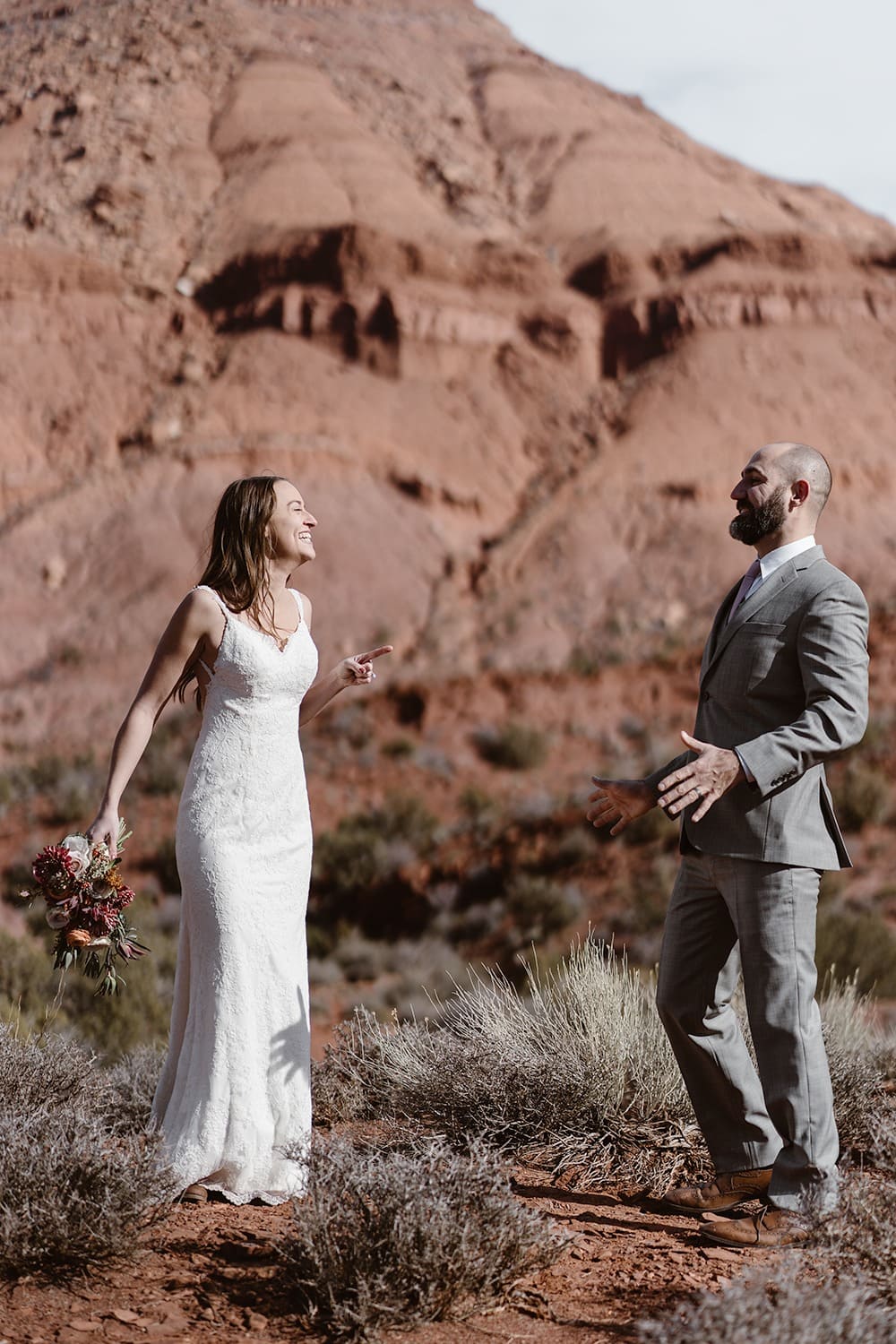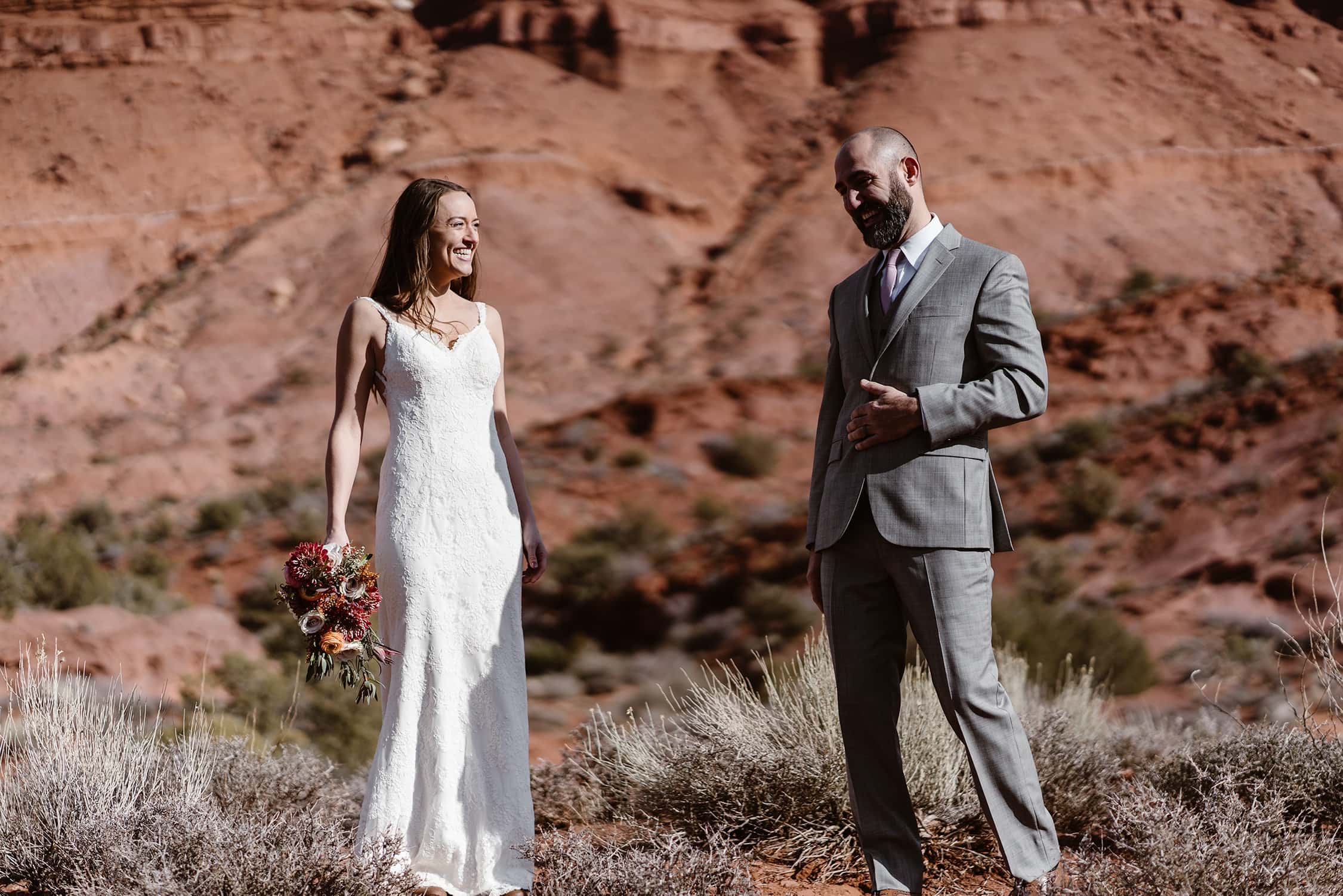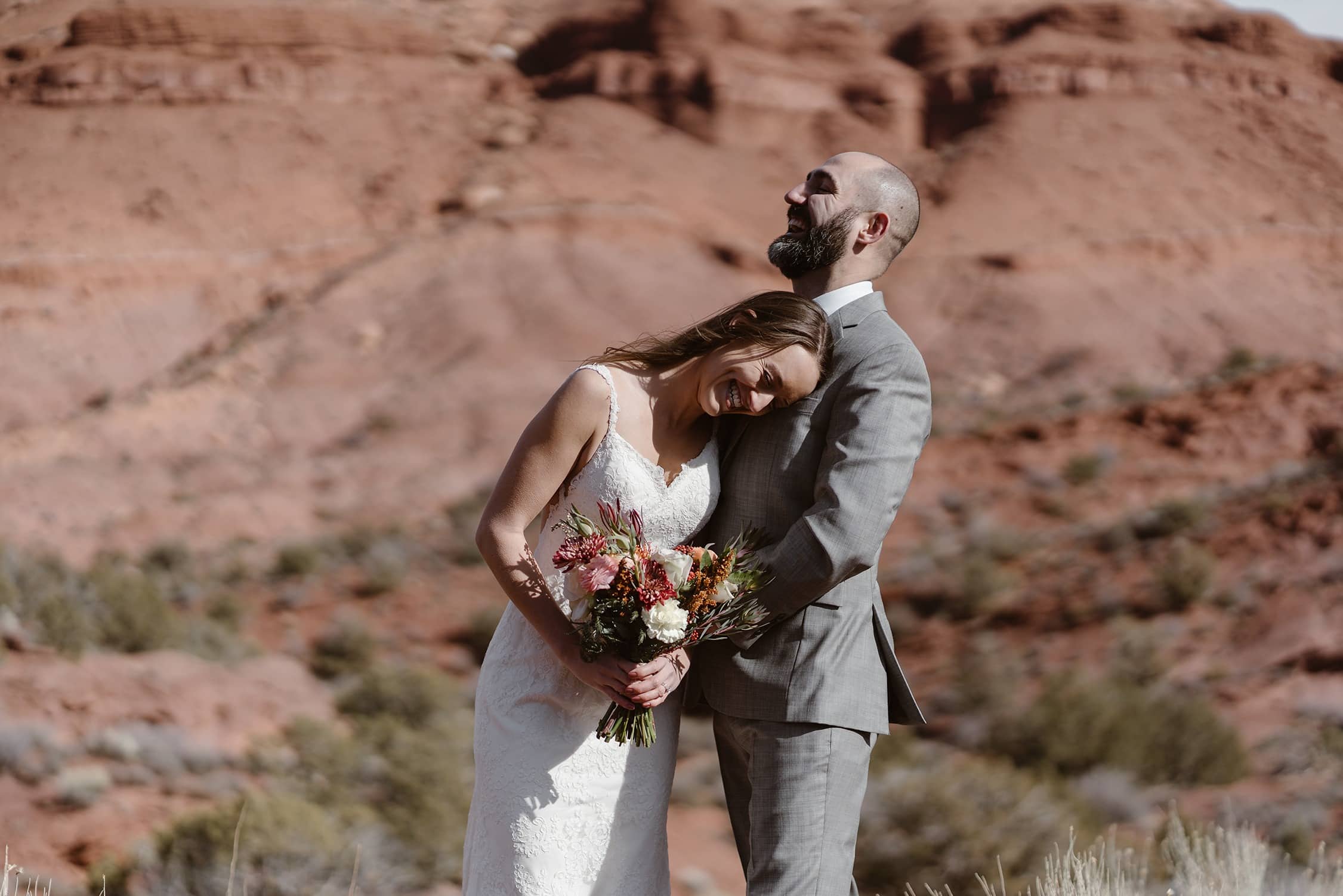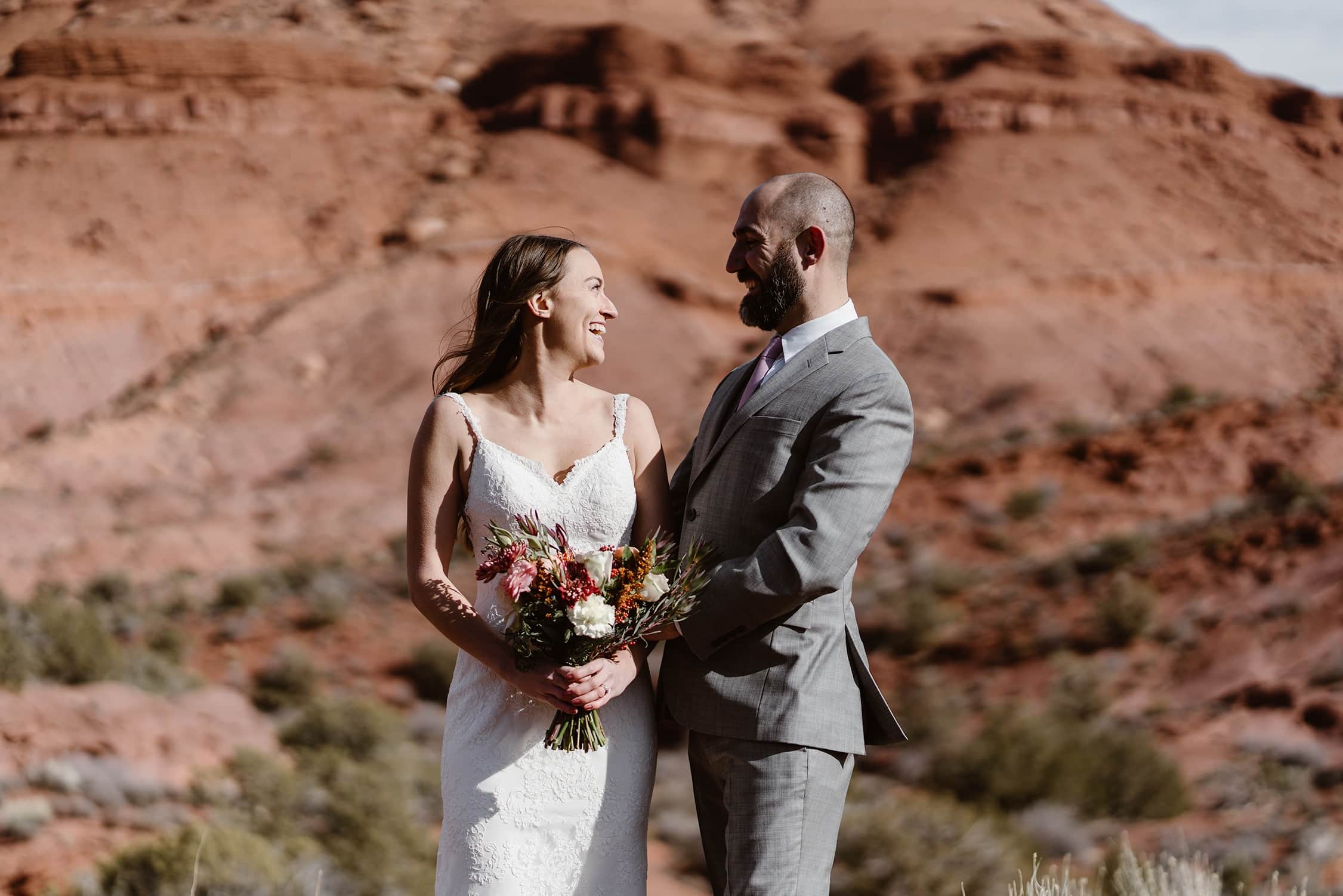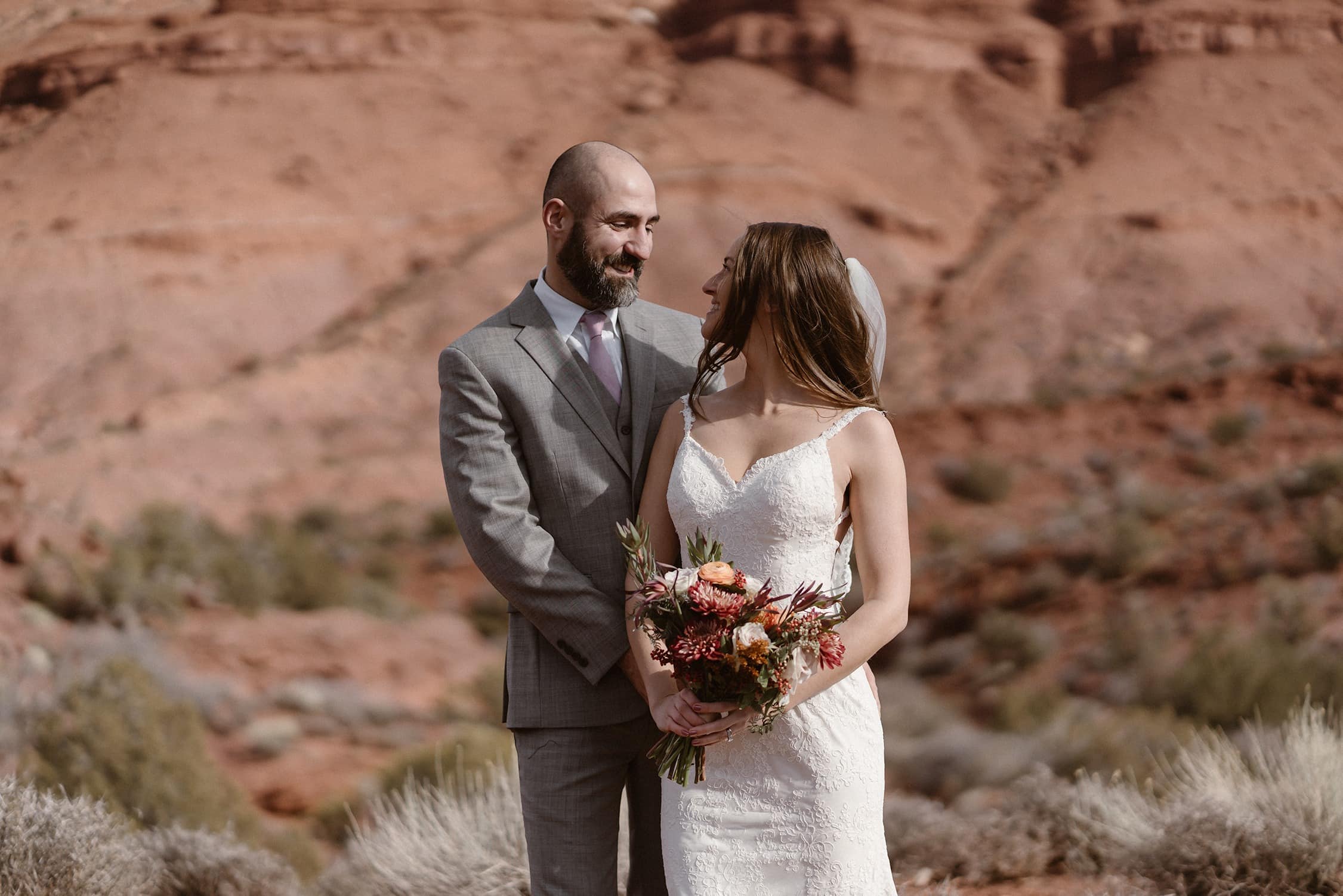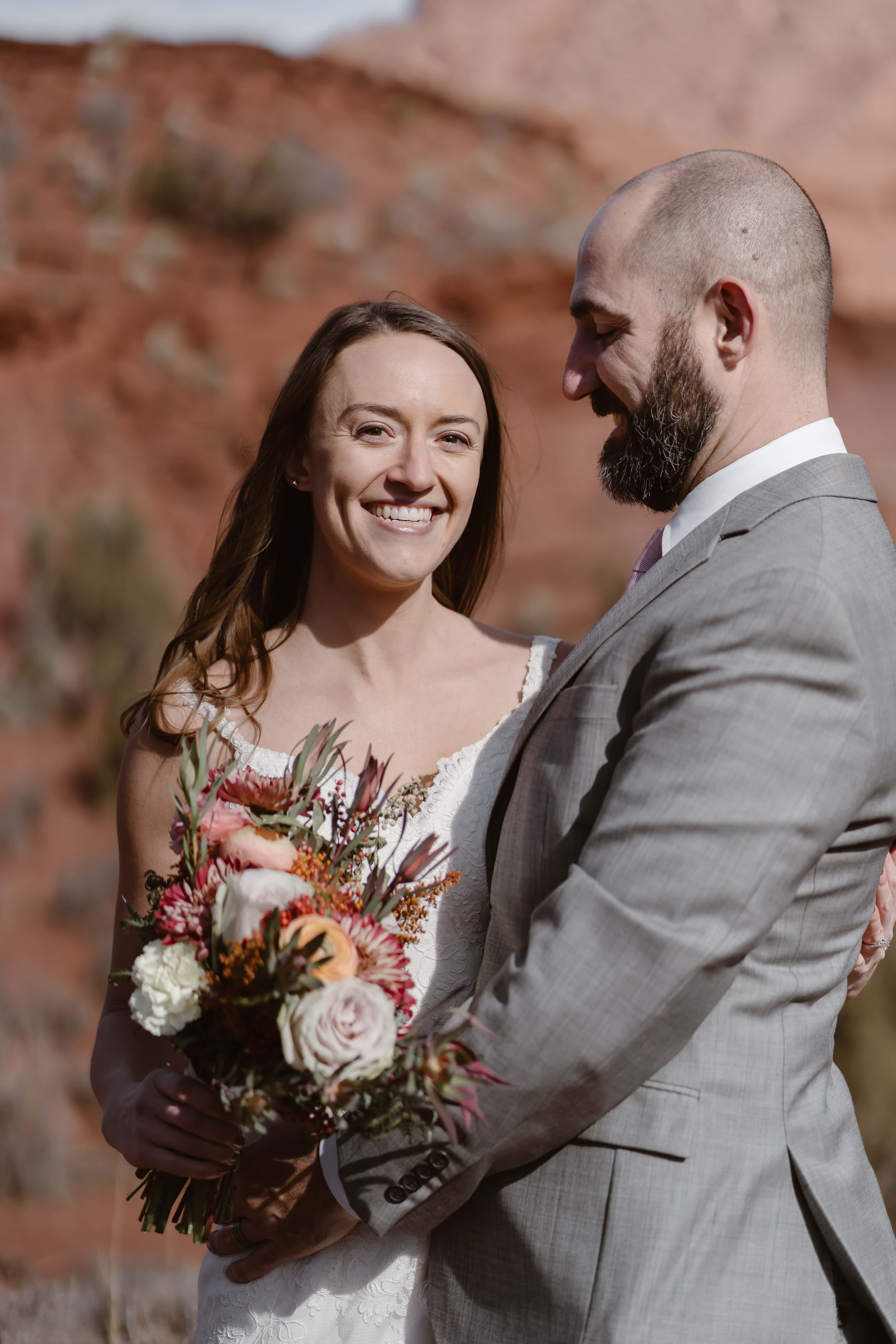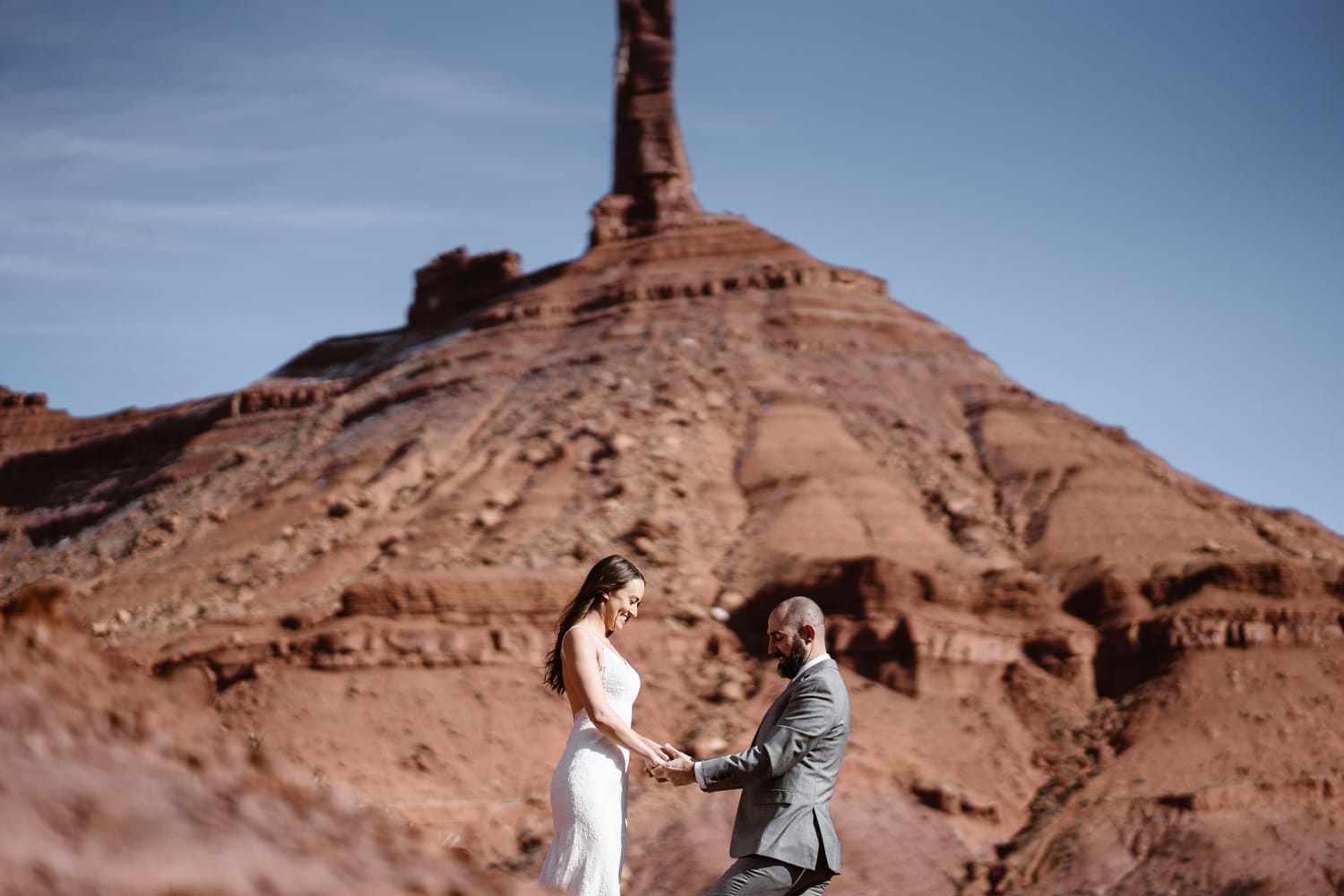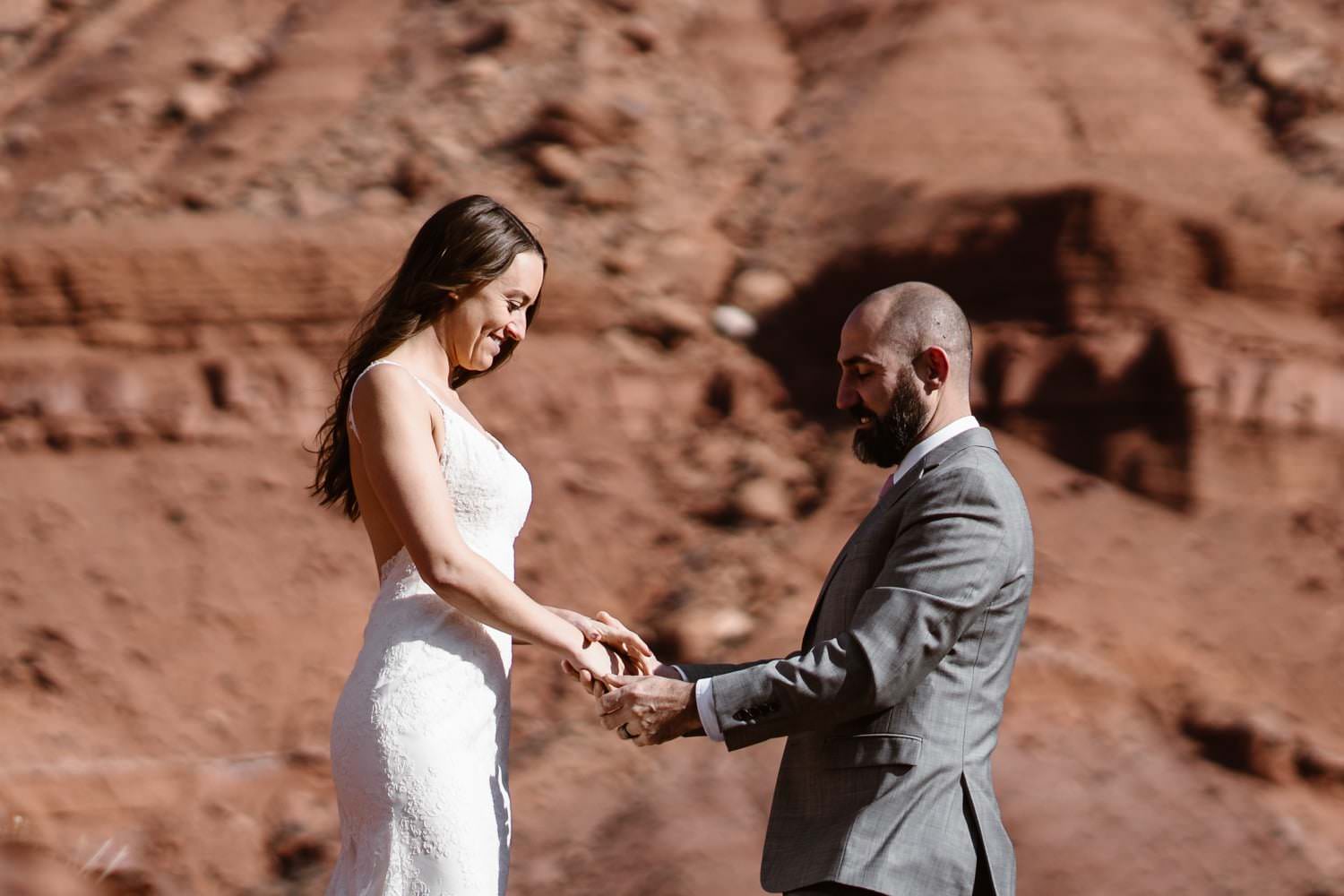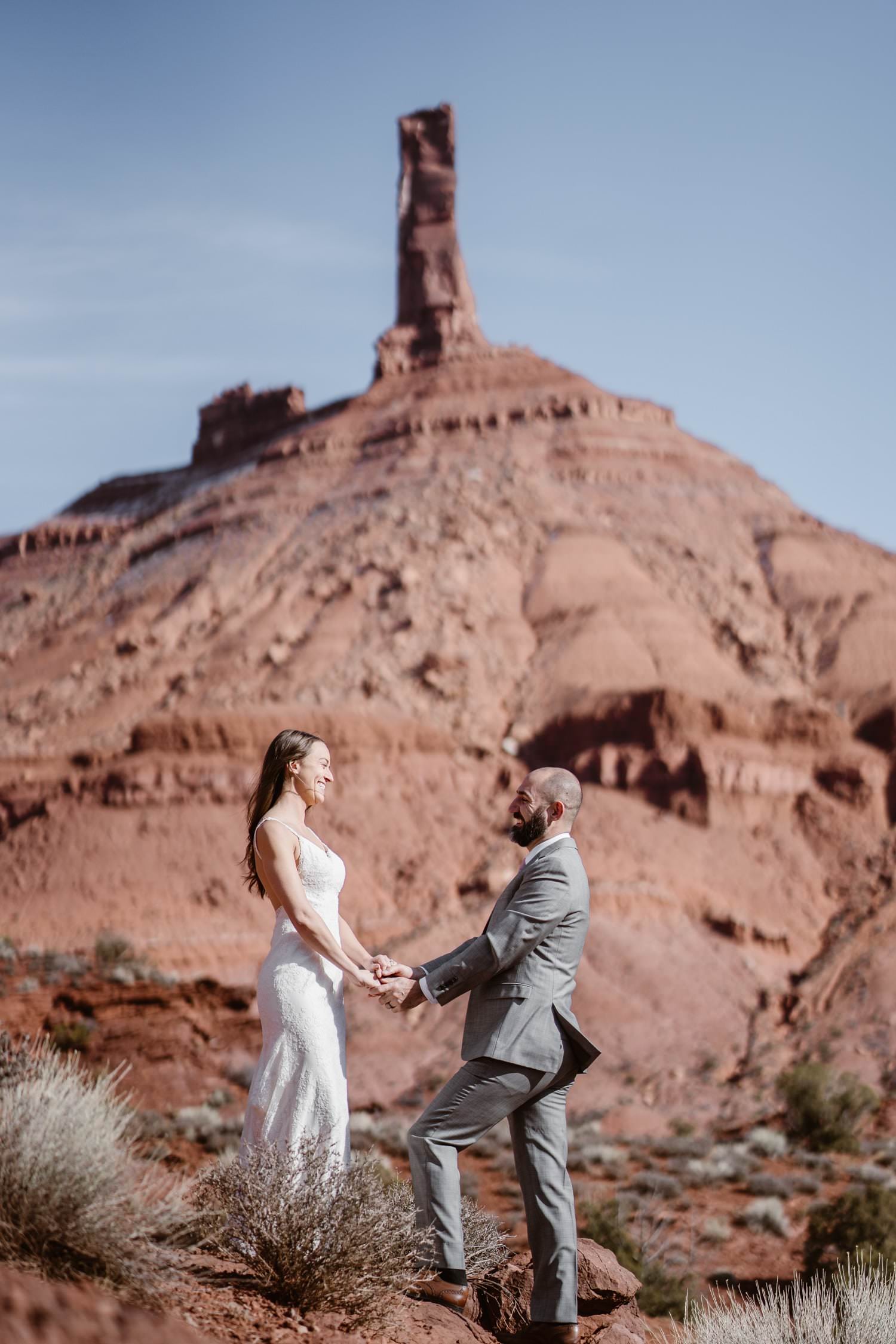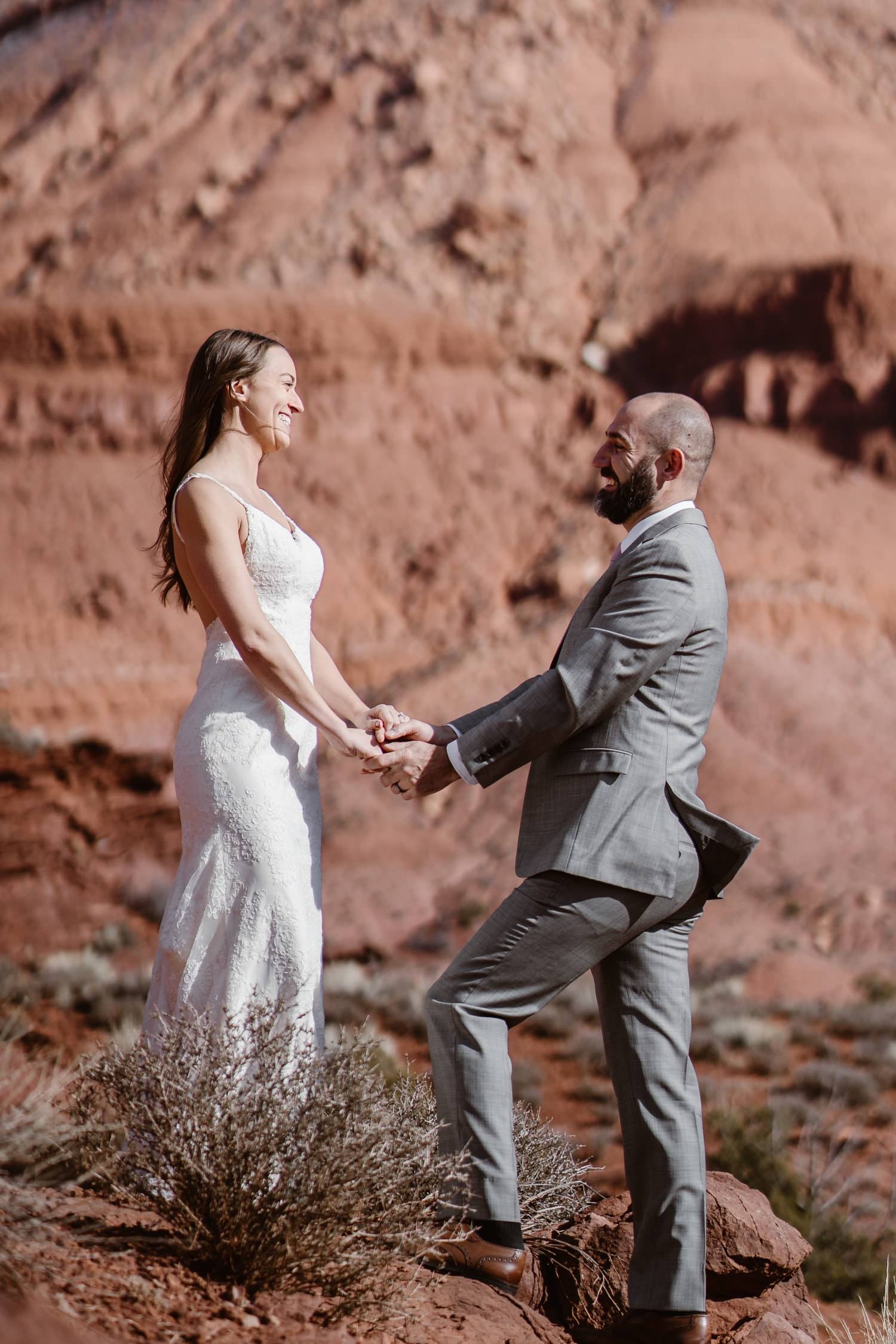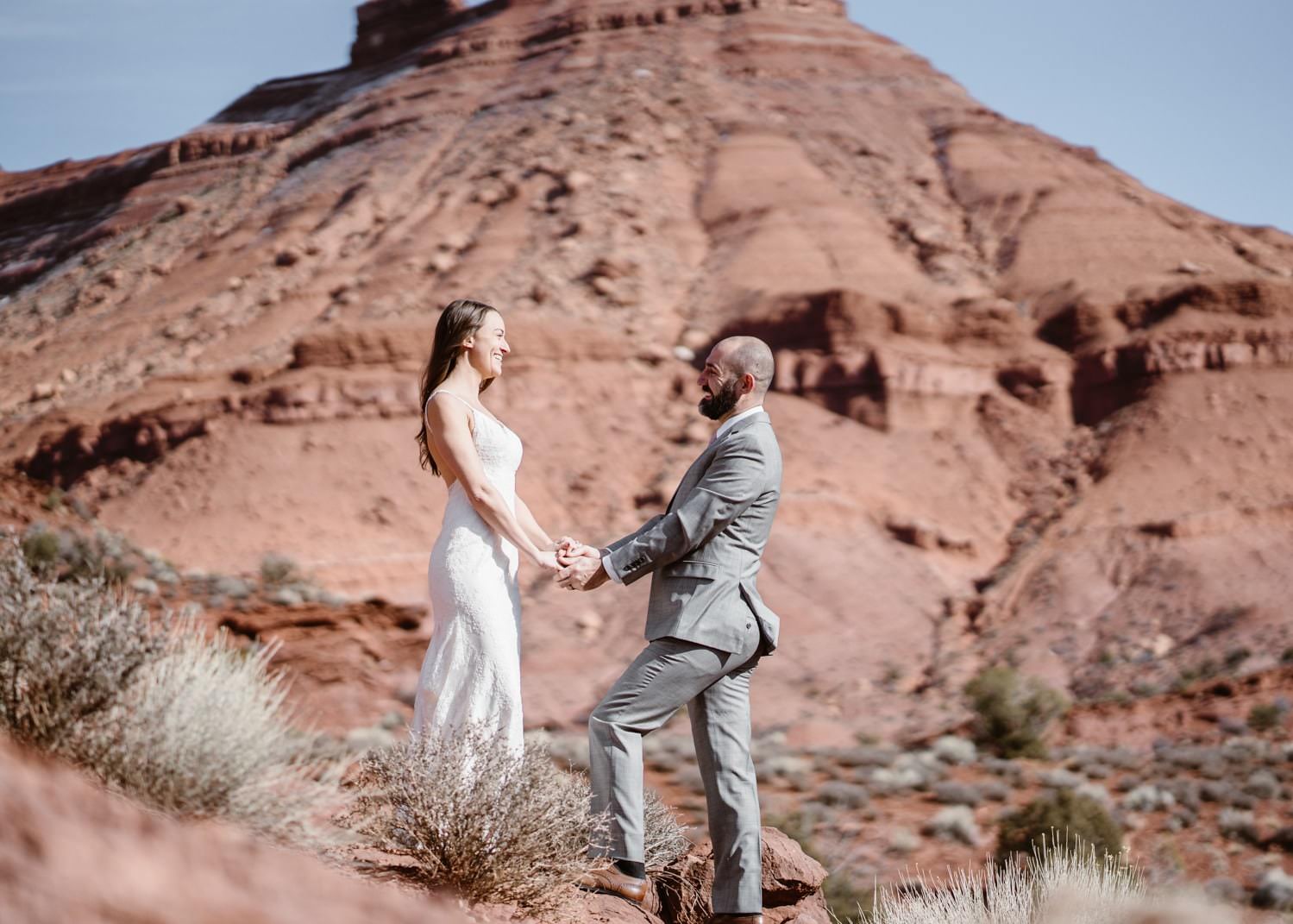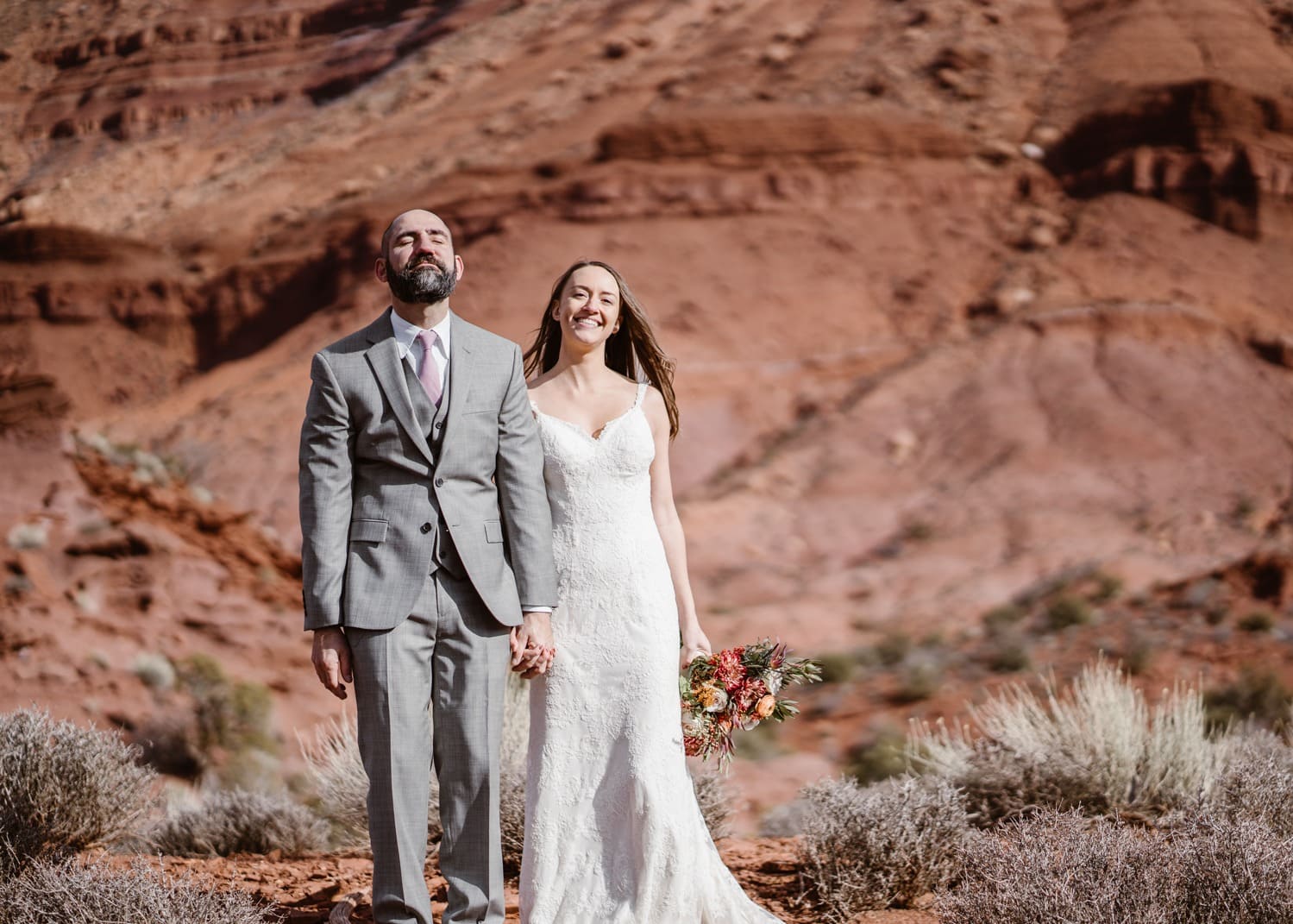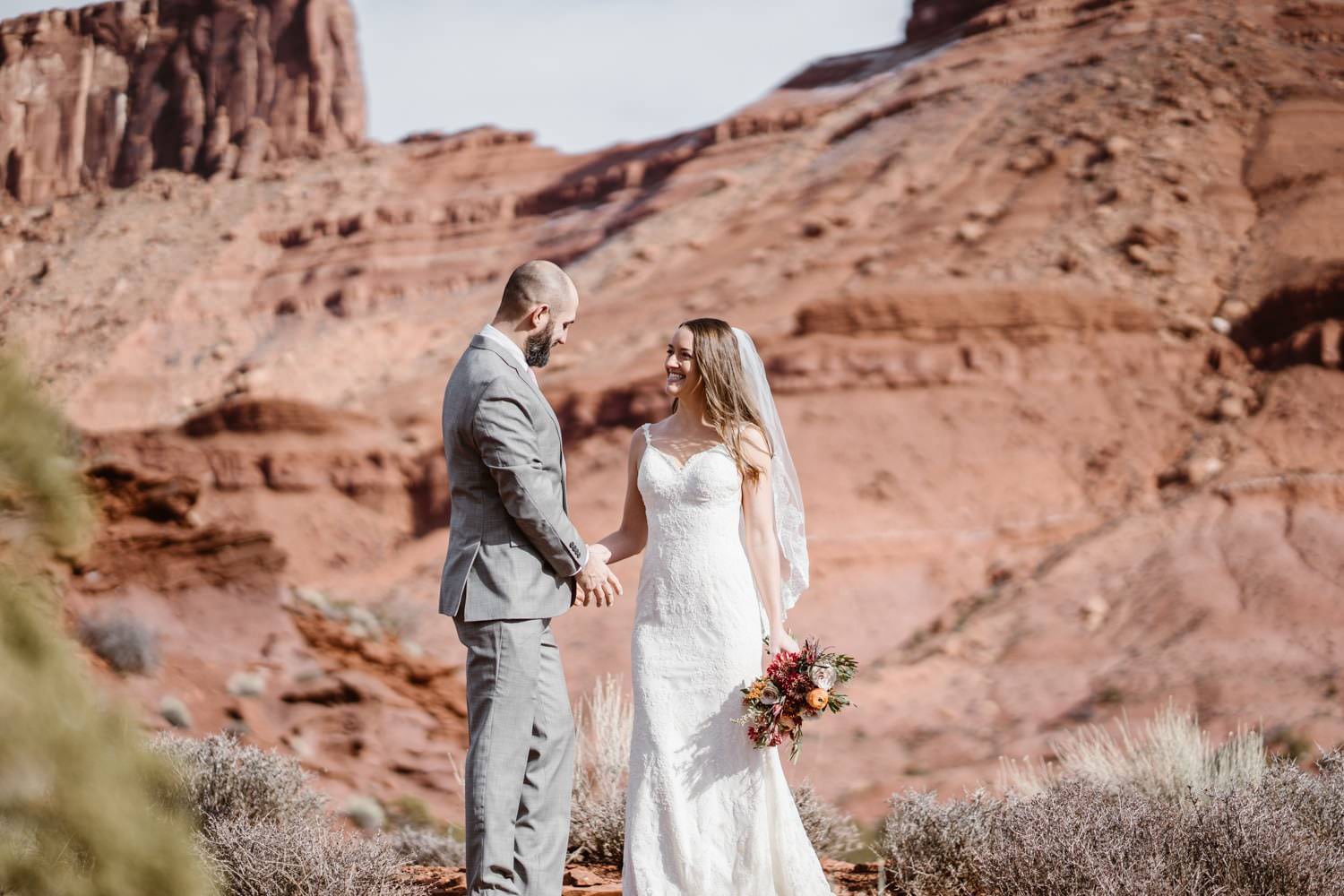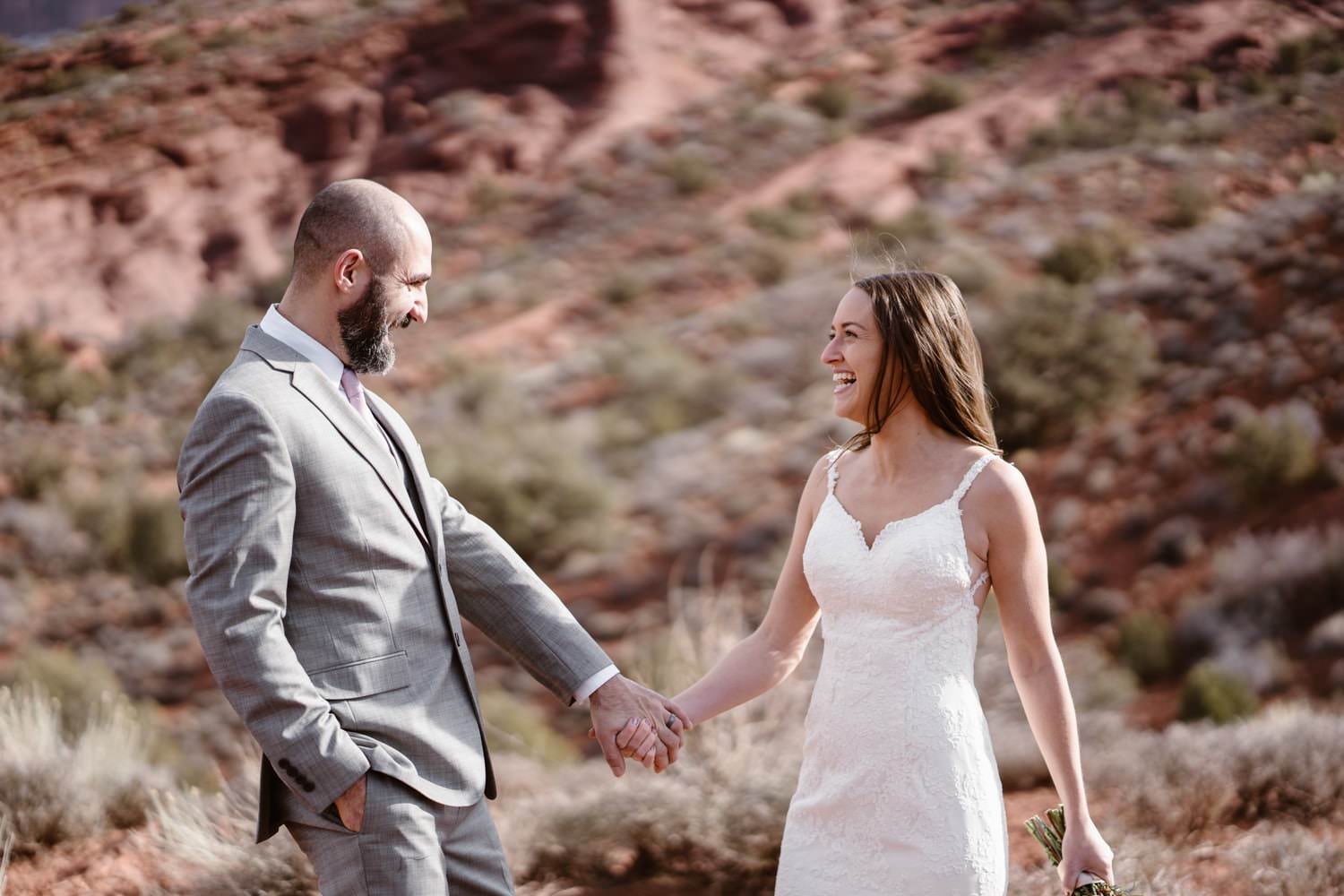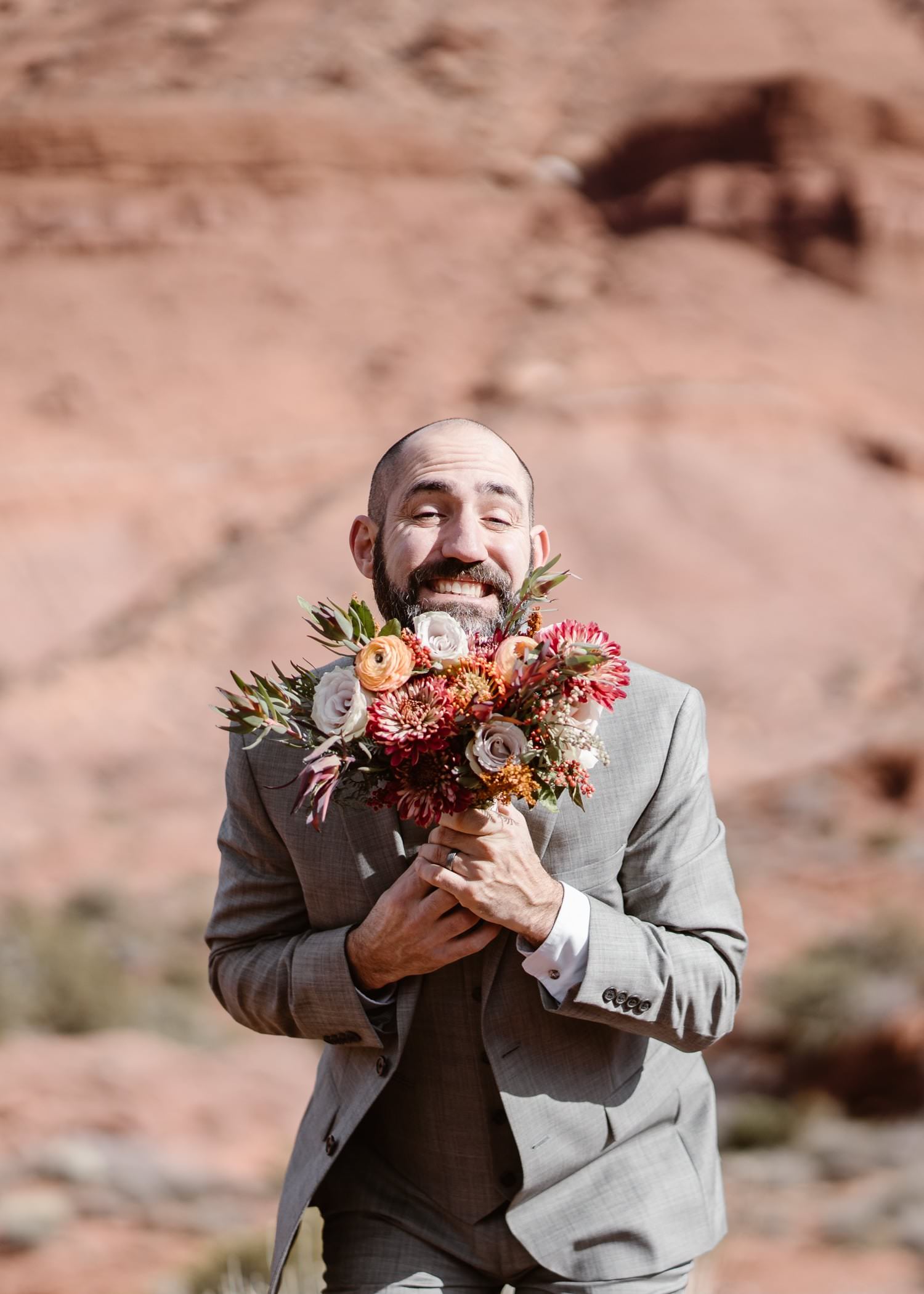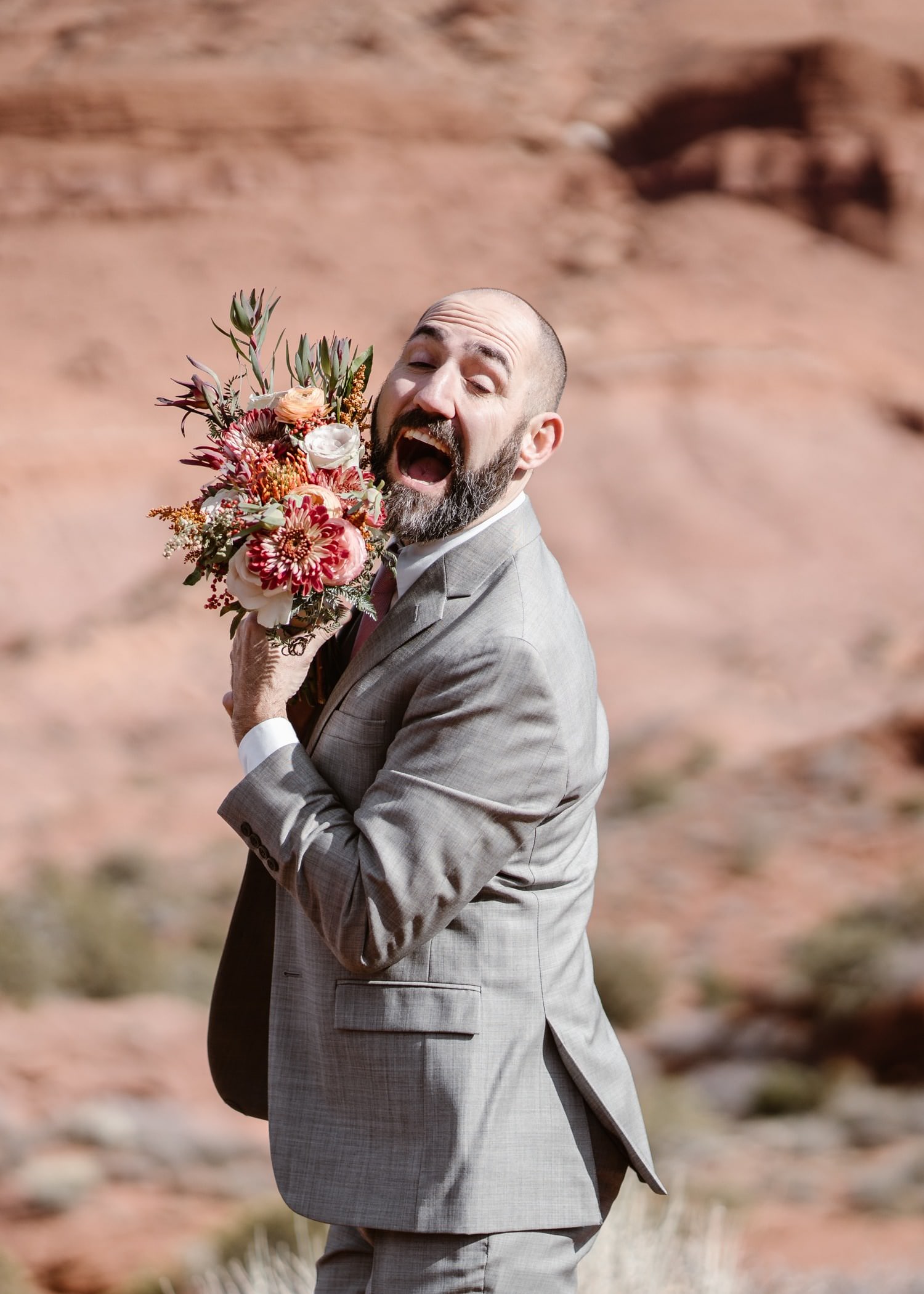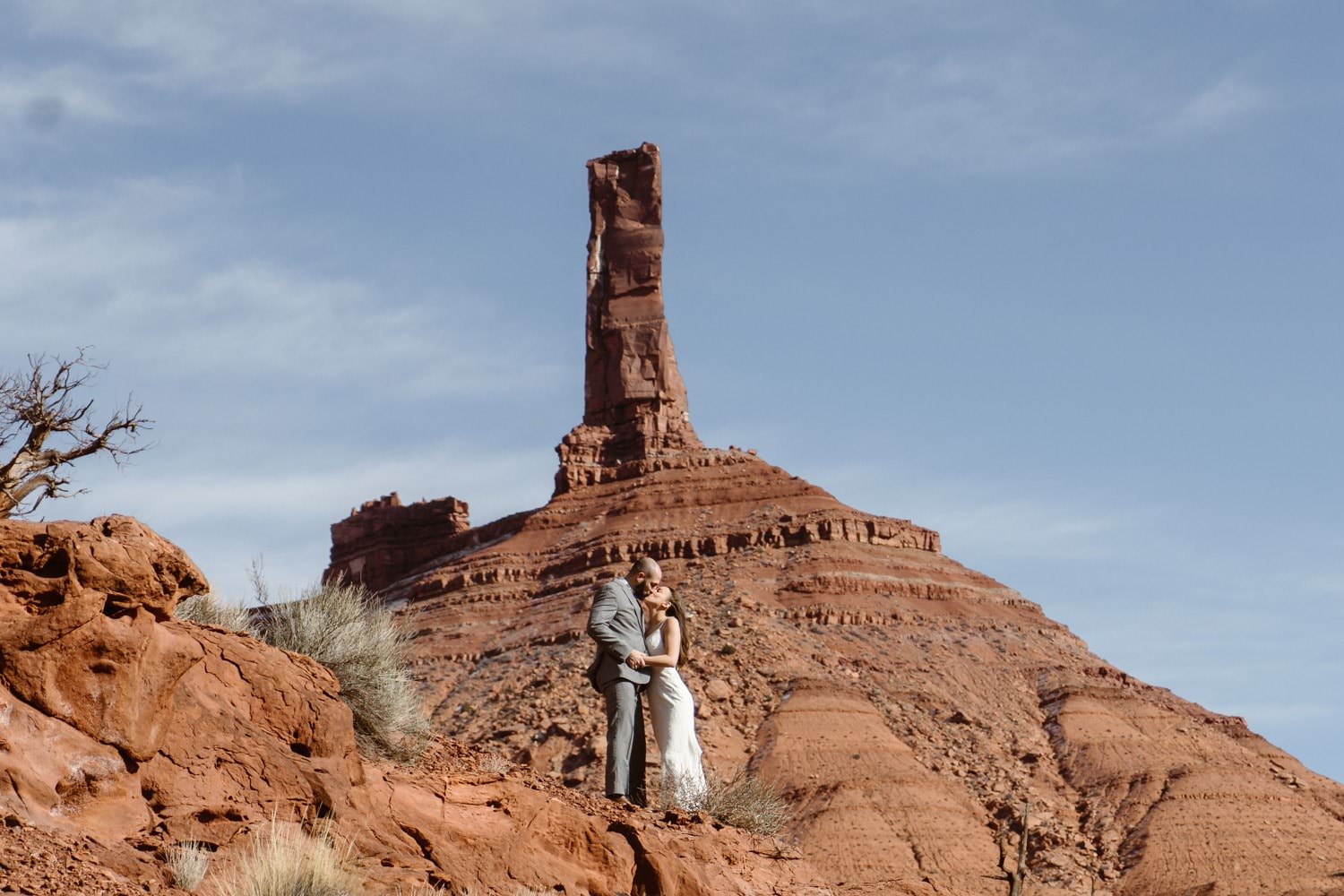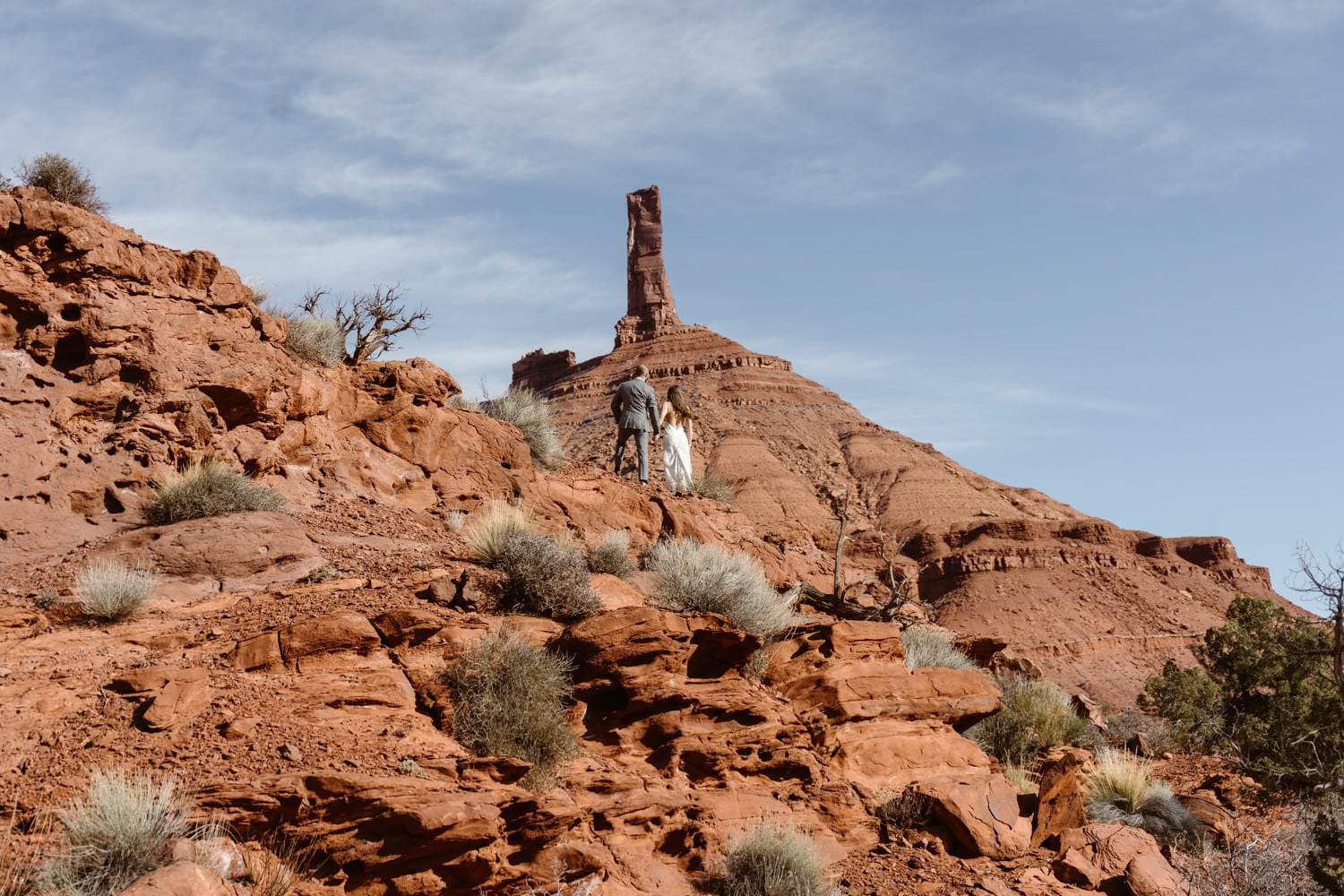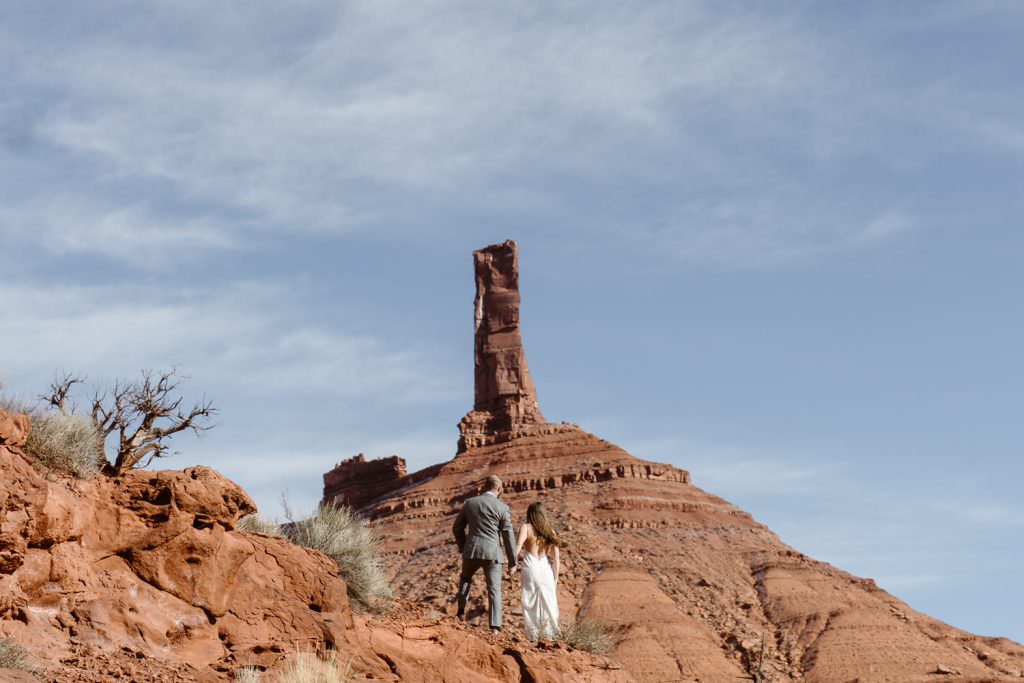 ---
LET'S GET STARTED!
---
---
MORE FROM THE ELOPEMENT BLOG
---
MORE ON THE GRAM!