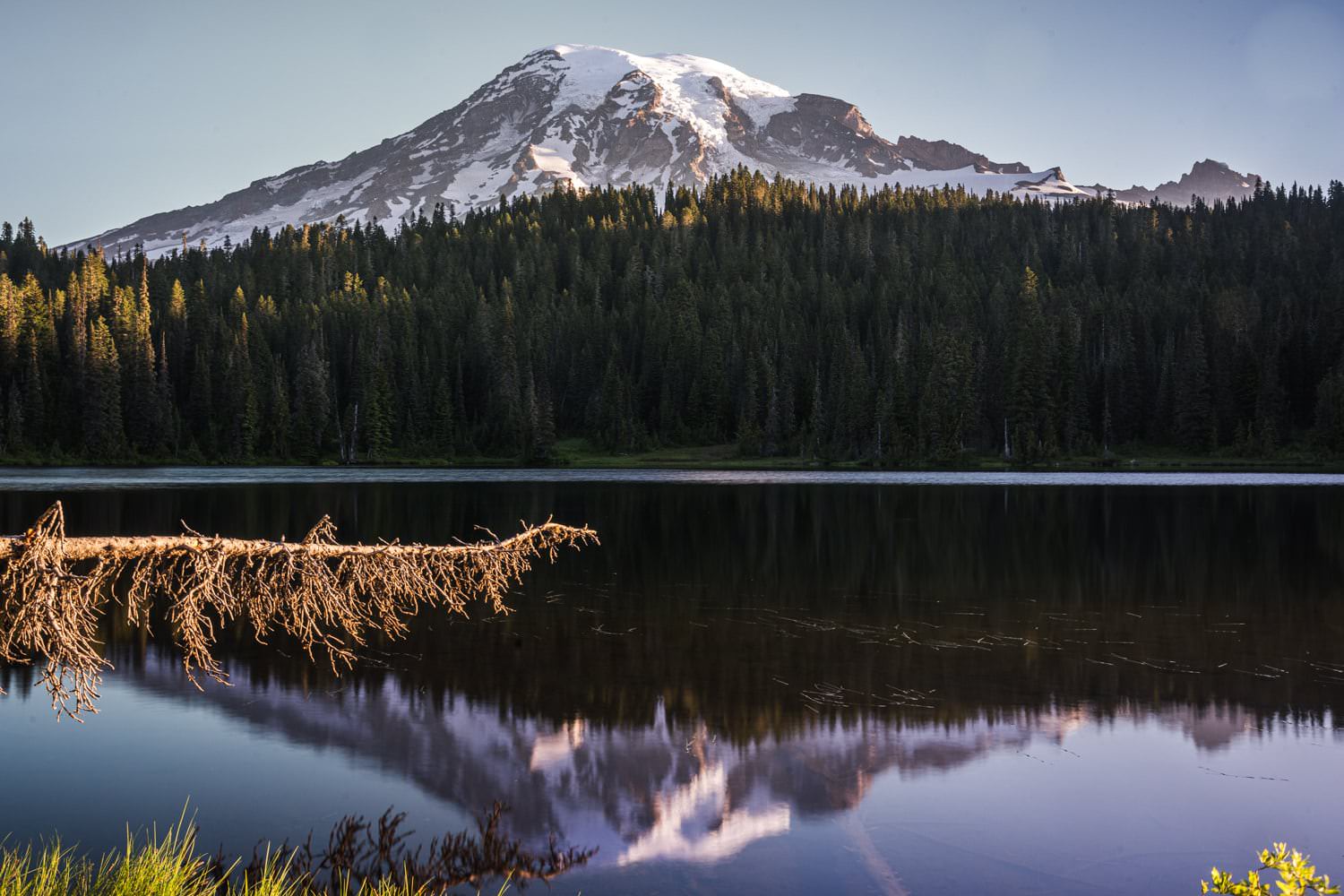 Mount Rainier Elopement Packages & Guide
HOW TO ELOPE AT MT RAINIER Ever since my first visit, Mount Rainier has had a special place in my heart. The sight of this giant mountain towering above me, the explosion of wild flowers and the ...
M
H
Last Updated on February 12, 2021 by vowsandpeaks
HOW TO ELOPE AT MT RAINIER
Ever since my first visit, Mount Rainier has had a special place in my heart. The sight of this giant mountain towering above me, the explosion of wild flowers and the never ending exploring the unique forest, field, and glacial landscape offer are somethings I will always remember.
Rainier is renowned for its panoramic views but there is more than meets the eye in this beautiful national park. It is home to 25 glaciers, three different plant and life zones, has five different entrances throughout the park, and is honestly one of the most stunning places in the world during its wildflower season. You will never get bored of exploring the park and you will have plentiful options for epic backdrops for your elopement! With 236,381 acres, Rainier is perfect for those that are into hiking, backpacking, and photography nerds alike!
Because Rainier does not have assigned ceremony spots, your eloping possibilities are endless, and I have come up with the ultimate Mount Rainier National Park Elopement Guide to help you!
---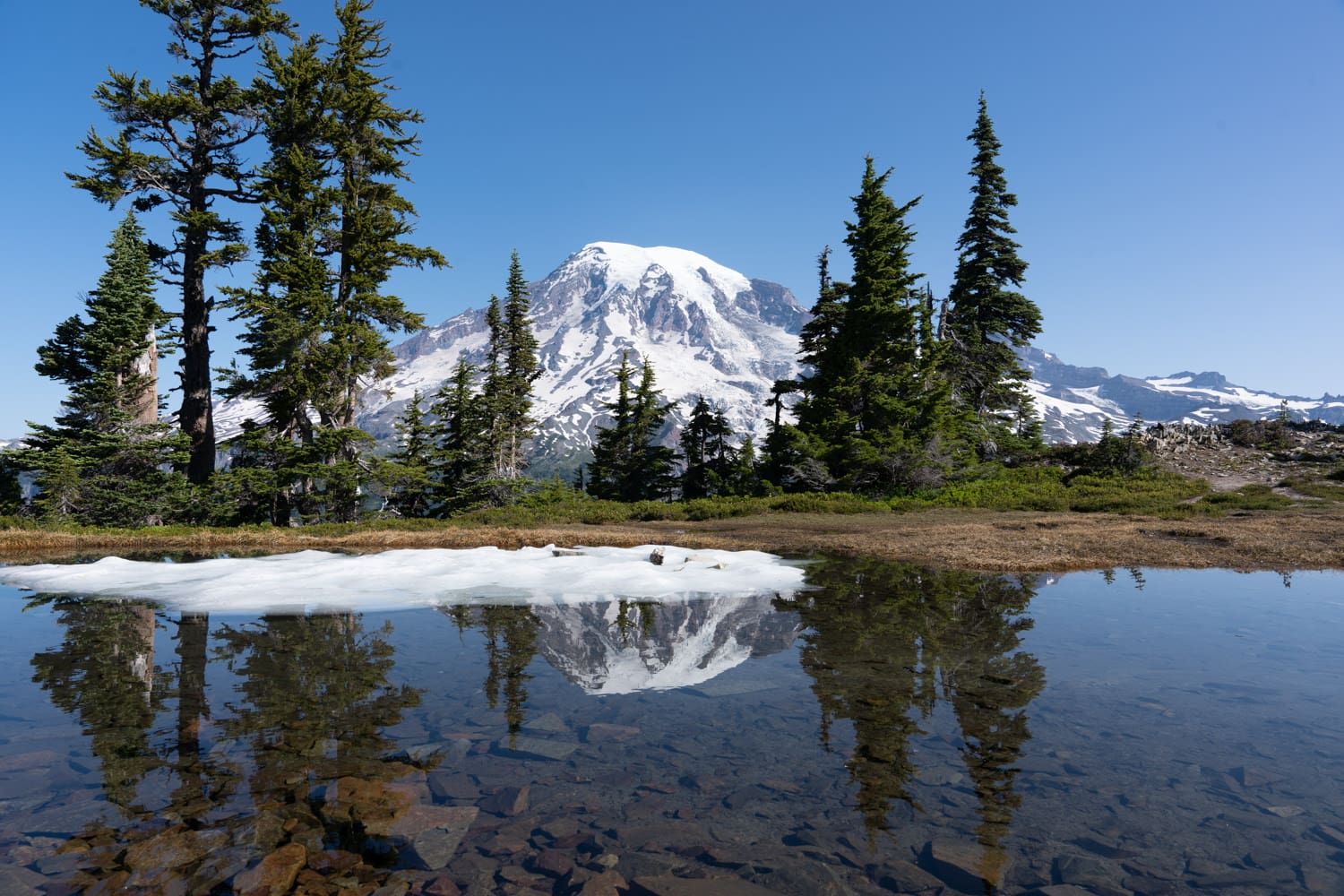 ---
10 THINGS TO KNOW ABOUT ELOPING IN MOUNT RAINIER
Apply for a permit. You must obtain a special use permit to get married in Mount Rainier ($60). You can find find the permit information here.
Mount Rainier has 5 accessible roads in the lowlands for visitors. One of the most popular areas is Sunrise in the northeast, which starts at 6,400 feet.
Traffic can get bad in Rainier with over 2 million guests per year according to nps.gov. The Paradise and Sunset areas are the most popular, so be sure to follow this elopement timeline and pack list so you are well prepared!
Book a cabin or a campsite Rainier is a very popular park, so be sure to get your lodging squared away far in advance! Some fun and cute options include:
Make sure to grab your marriage license in King County before heading into Rainier! There is a 3 day waiting period and you can begin your application online. The fee is $69 and don't forget to bring your ID! You can save time and fill the application out beforehand here.
Rainier is home to hundreds of species of wild flowers. Peak wild flower season is June or July, and the flowers bloom profusely in order to reproduce as quickly as possible before the winter snows return. Be sure to follow the Leave No Trace Principles and stay on the path! You can find more information on the ecological restoration project here!
Are you an avid backpacker? Rainier is home to the 93 mile Wonderland Trail that encircles Mount Rainier. During the hike, you will traverse glacial valleys, alpine meadows, rain forests, and volcanic ridges! Get your cameras ready!
There are 6 fire lookouts in Mount Rainier. Each of these lookouts have up front views of the big guy and make for some great spots to have your elopement ceremony! Check out below for more info on the fire lookouts.
You can get married anywhere in the park with between 1-12 guests. You have to get married at a singular spot such as a campground if you plan on having anymore than 12 guest.
Rainier is home to more than 65 species of animals. In total you can find 65 species of mammals, 14 different species of amphibians, and 182 types of birds.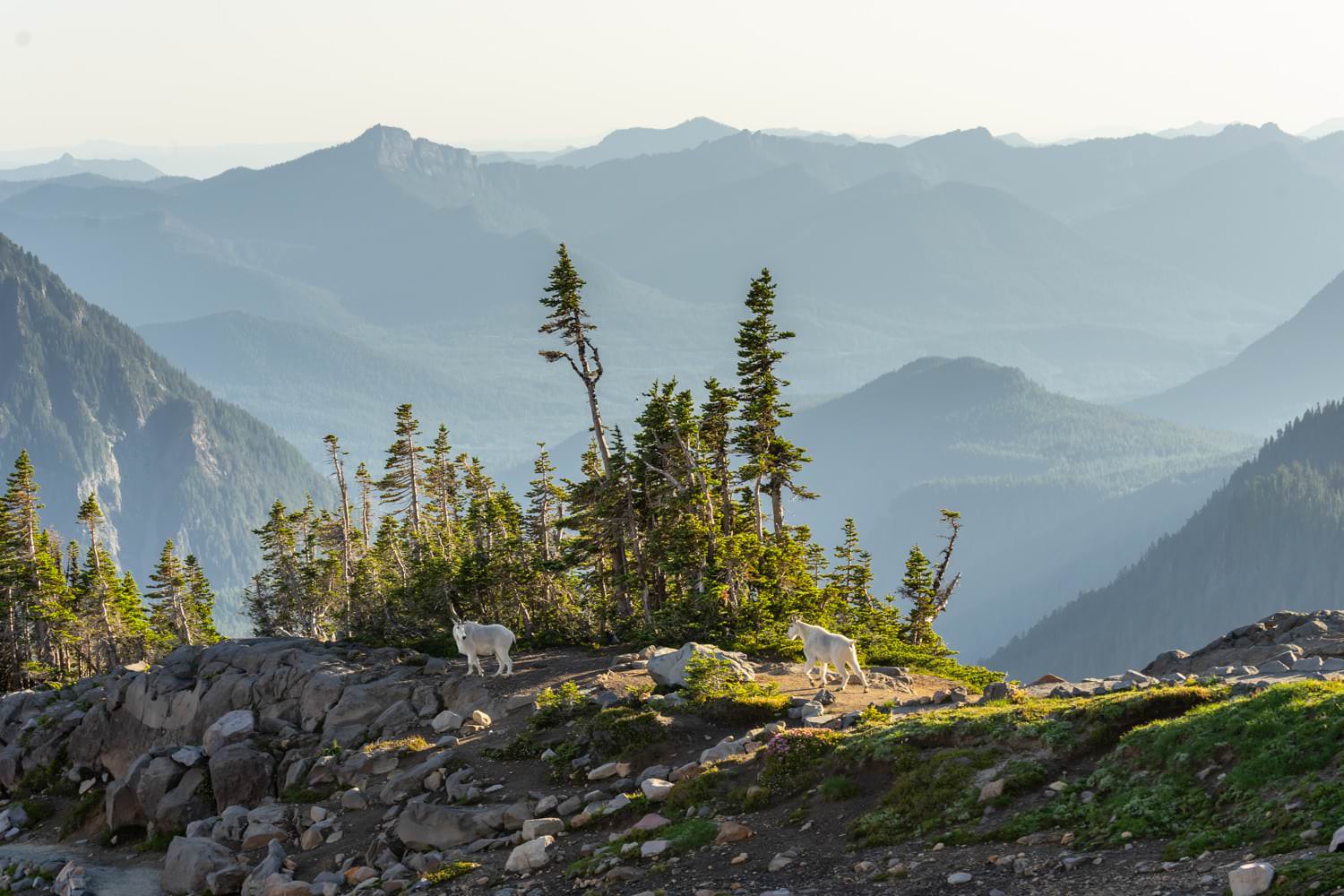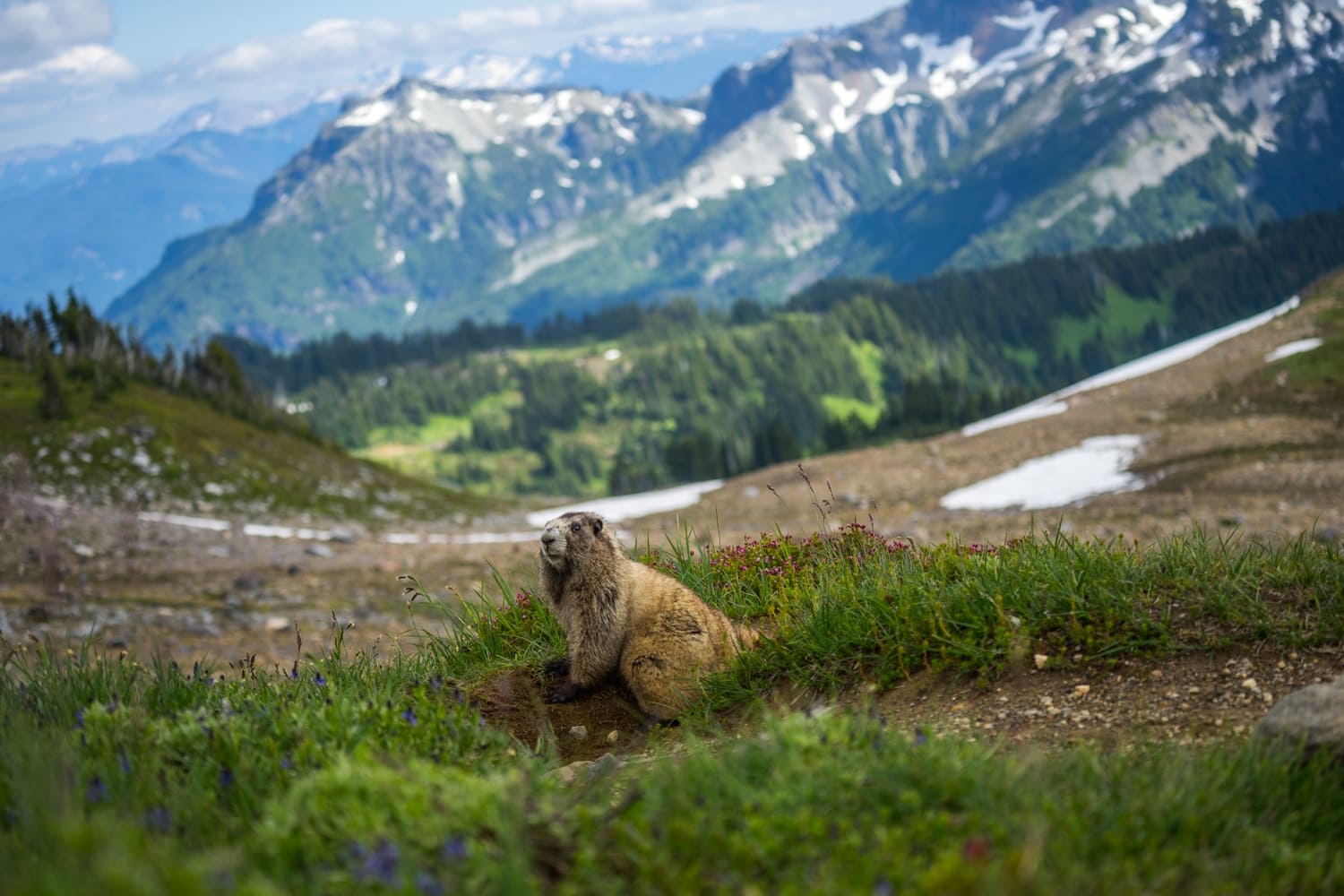 ---
CHOOSE YOUR DATE AND SEASON
Mount Rainier is absolutely beautiful year-round. The winter is great for cross-country skiing and snowshoeing. But the real draw is visiting in the summer months where you can experience Rainier's lush forests and alpine wildflower filled meadows. July and August have the best wildflowers, while the high trails can remain snow covered until mid-July.
I would suggest planning your elopement during the week so you can avoid the crowds. You might want to consider a sunrise shoot as well so you can enjoy an intimate ceremony and get the best lighting for photos.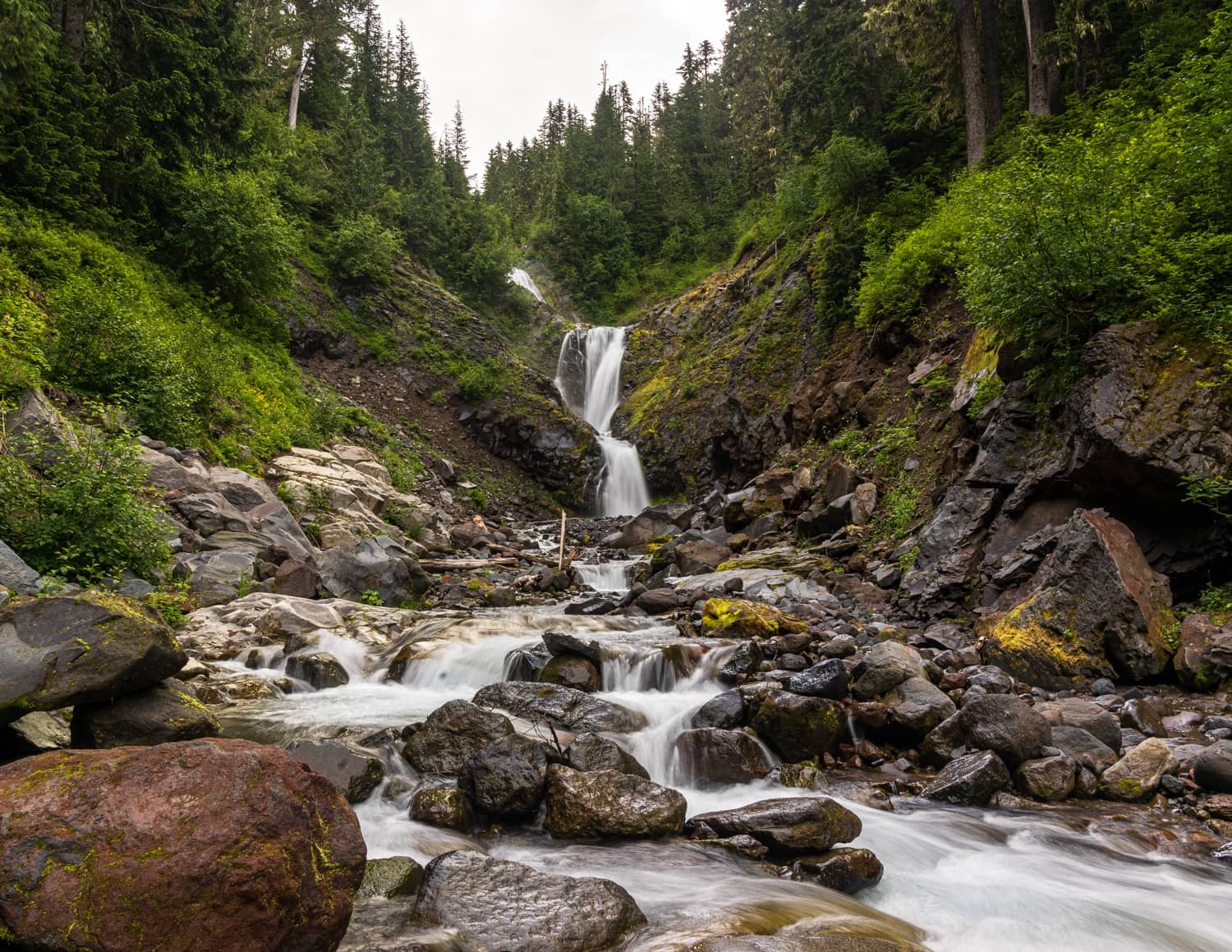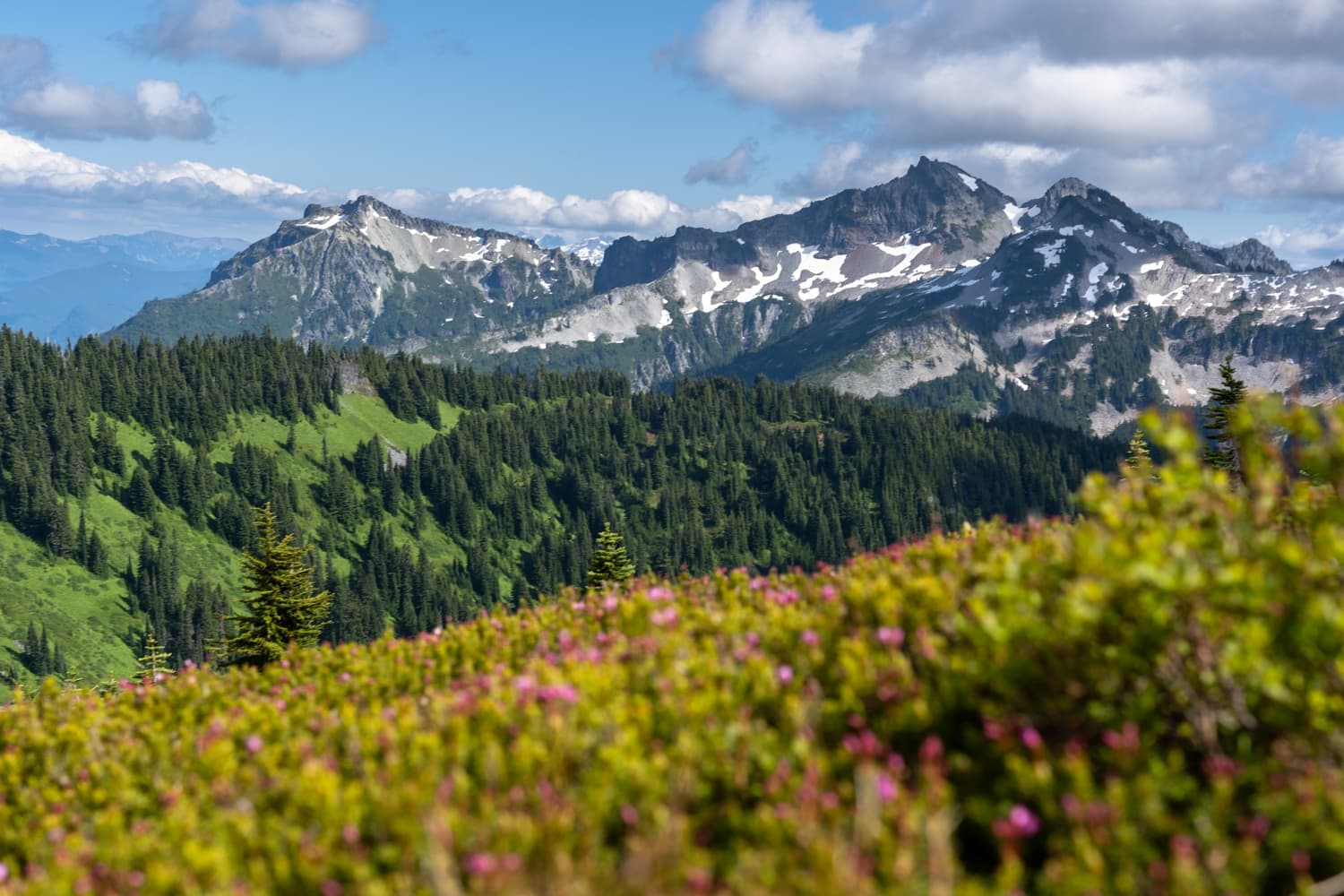 ---
SUNRISE OR SUNSET?
If photography is important to you (you wouldn't be here if it wasn't!) , you'll want to have your ceremony in the morning or in the evening, to capture the the best lighting.
Sunrise might be the most beautiful and calm part of the day. You are sure to get reflections off the lakes and avoid the crowds by doing your vows early morning. The only downside to sunrise is you have to get up early but you can't beat the colors and intimacy! Sunset isn't a bad alternative as you can catch golden hour from your favorite lookout point!
Be sure to check out the sunrise times here when looking at ceremony times!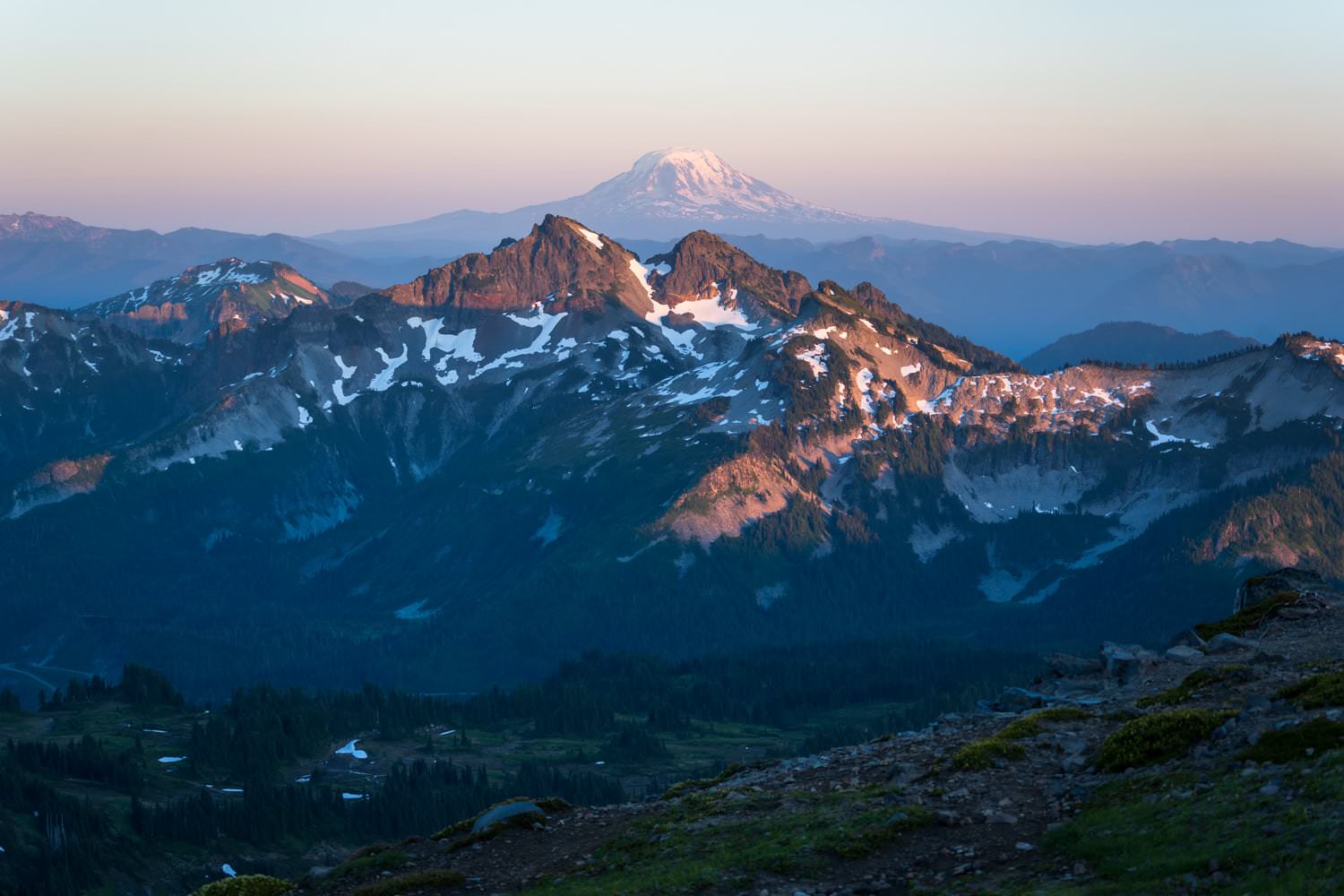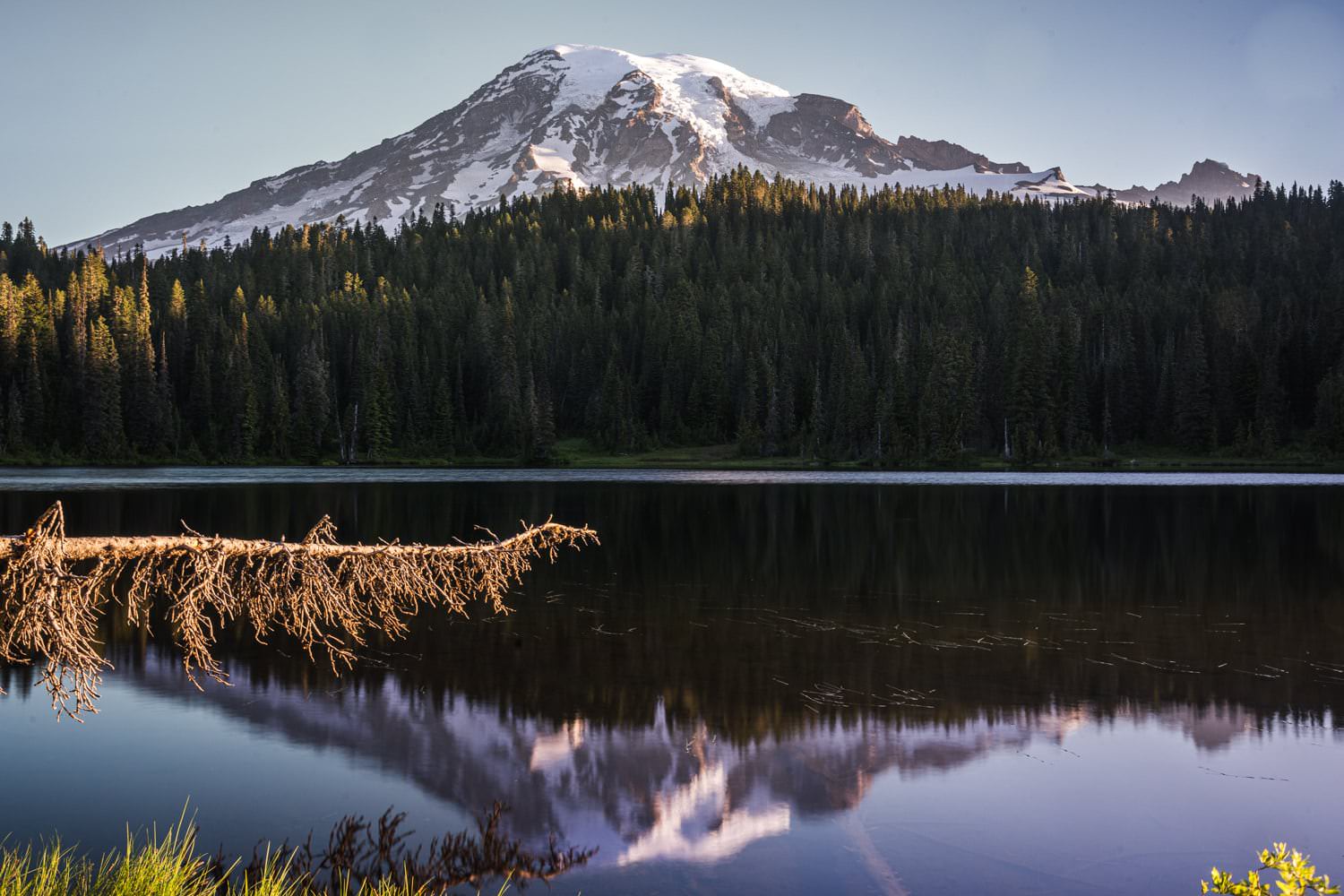 ---
PHOTOGRAPHY PACKAGES
I'm based in Colorado, but I am a frequent National Park traveler! I make sure to add Rainier to my yearly trip and would love to capture your elopement there with the big guy!
My photography package for Rainier elopements includes all of my travel to and from the park with lodging. (Check out my travel schedule and see if you want to avoid travel fees)
Elopement Pricing:
Starting at $5,500 – Payment plans available.
All day coverage.
Ceremony location ideas.
Lodging suggestions.
Maps and permit information.
Celebratory drink.
Vendor recommendations.
Next day teasers.
Online gallery with rights to download and print.
Unlimited consulting with all 24/7 availability.
Travel expenses for me to Rainier from Colorado.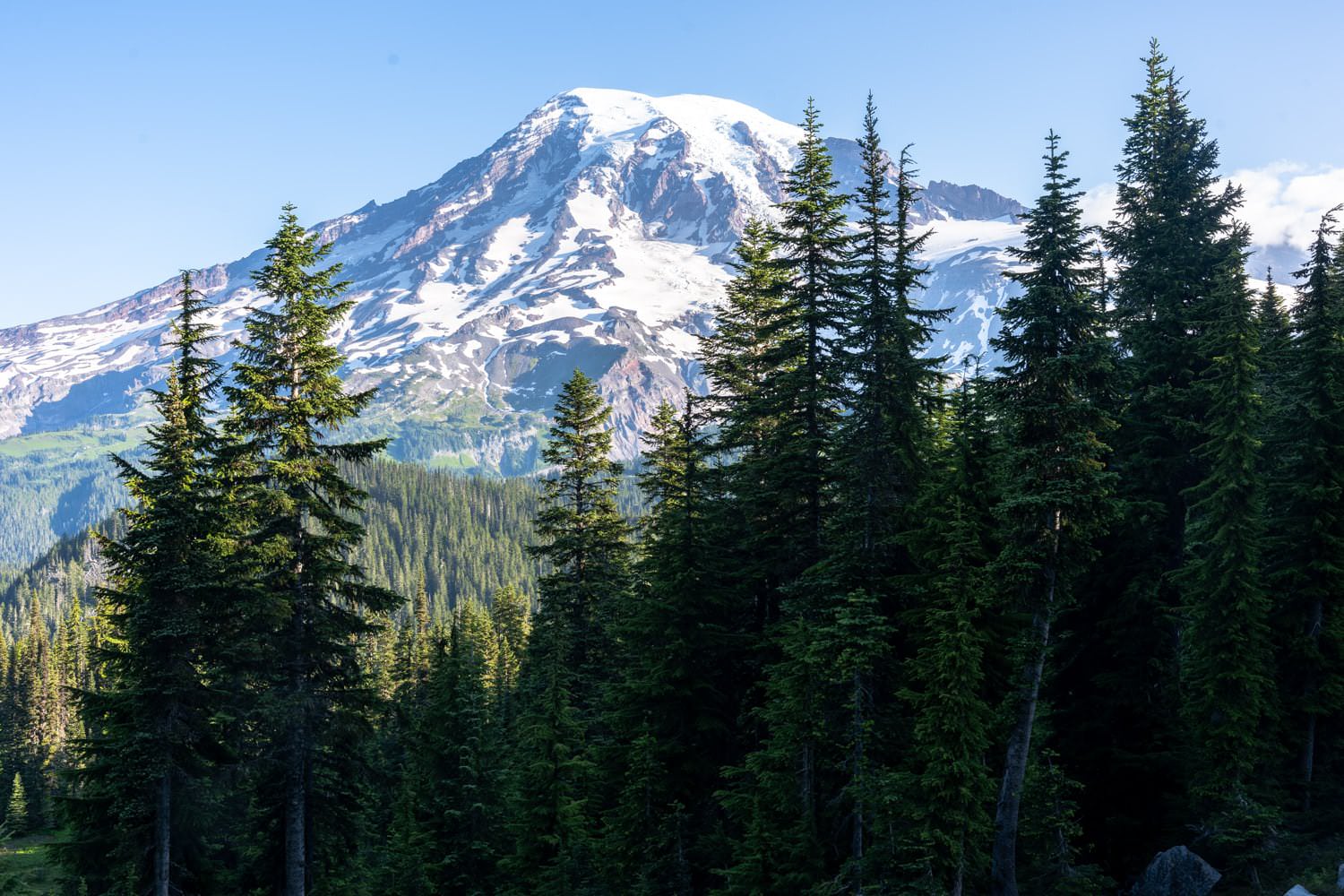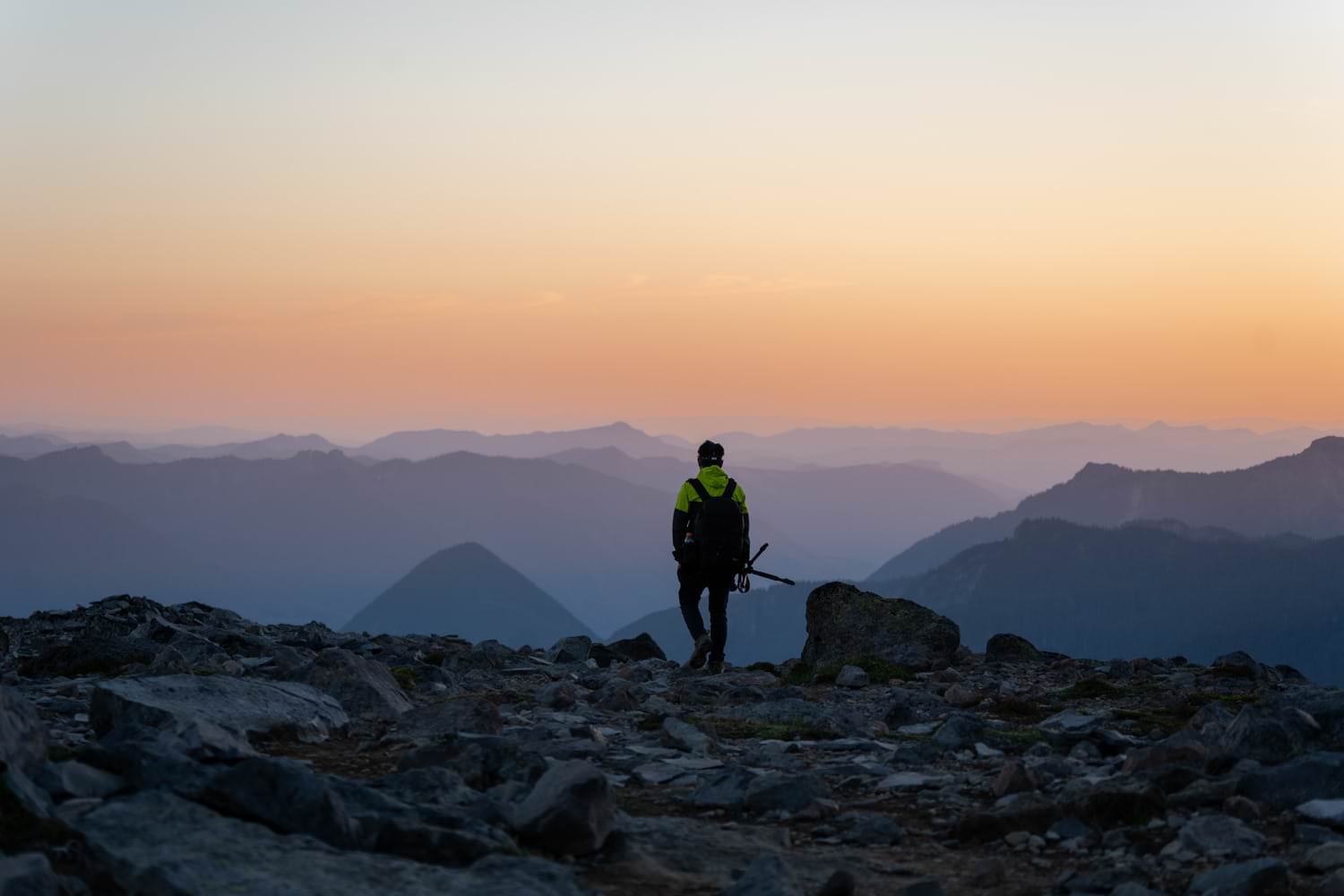 ---
WHERE TO ELOPE: BEST RAINIER WEDDING & ELOPEMENT LOCATIONS
When it comes to getting married in Mount Rainier, your choices are infinite! You could start off at an A-Frame cabin and then share your vows with Rainier towering above you!? Sweet! How about a stroll through giant mossy trees and heading up to a stunning vista point for sunset? Ok, I am in! When thinking of a location, think of a place that moves and inspires you. I am especially passionate about helping couples find hidden gems that are off-the-beaten-path, and stunning "locals secret" type of locations to say their vows. I am a frequent visitor of google earth where I look and search for the best hidden places.
The park is filled with vista points, lush forests, waterfalls, and tons of hiking to choose from. Some fun elopement locations might include:
Ask your photographer for the secret spots!
Feel free to reach out if you need help or inspiration! Rainier is a frequent visit of mine and I would love to share some intimate locations.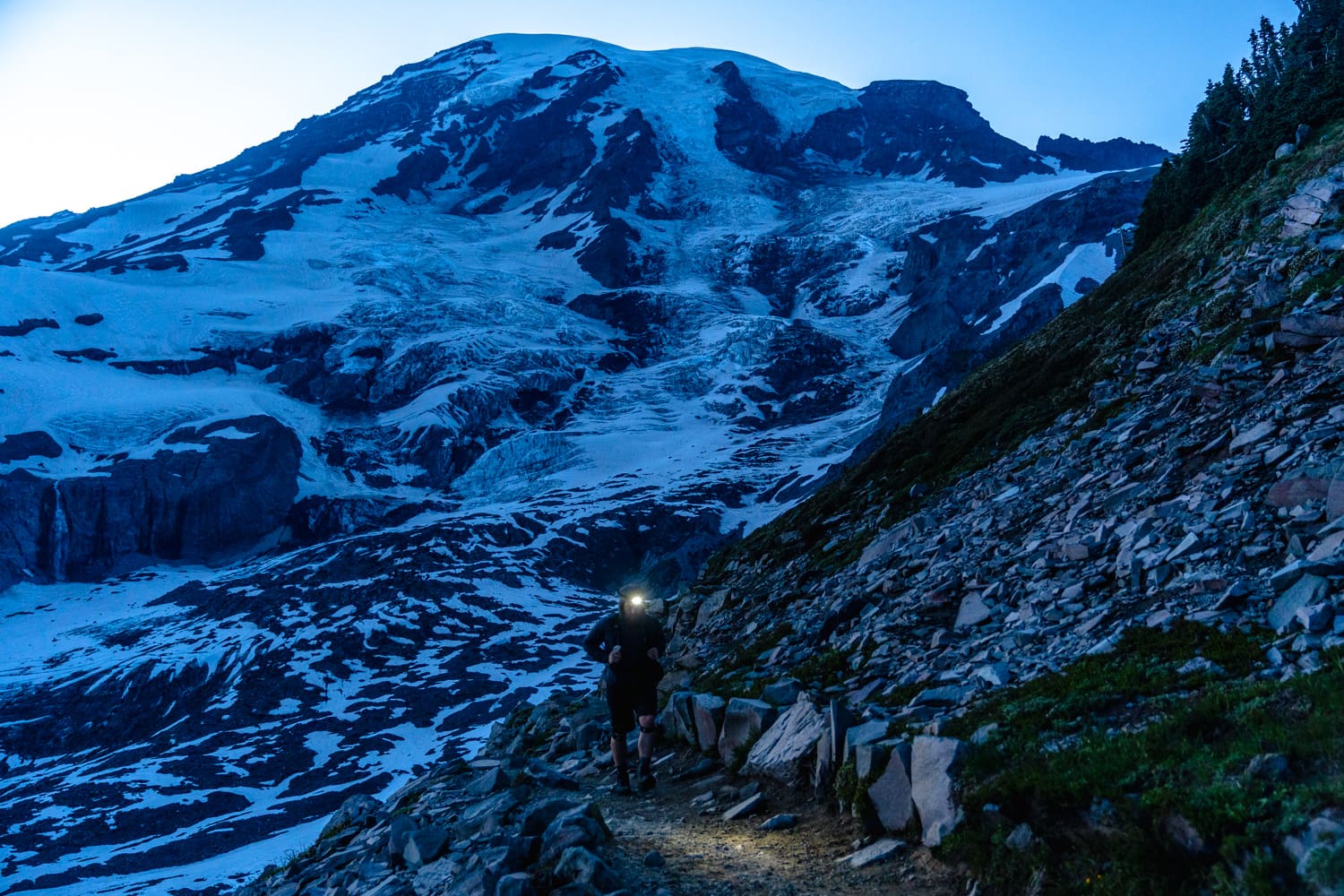 ---
TEAM
My name is Sean, and I can't wait to help create your Mount Rainier adventure elopement! I'm a free spirit who has dedicated my life to exploring this wild world and connecting to the people in it.
I know firsthand what an important and personal decision this is—my wife and I eloped to Northern Ireland. You're trusting me to capture this amazing day, and I make it my responsibility to make sure you have an incredible experience from start to finish.
My passion has led me here, where I can follow my heart and share my love for the outdoors with others on their wedding day. It's truly an awesome experience, and I'm stoked every time I get to document your day.
When I'm not photographing couples, I love to go exploring with my wife and our corgi. Our dream is to own an Airstream and take Vows and Peaks on the road!
Sound like the perfect match? Reach out so we can get started on your epic Rainier elopement!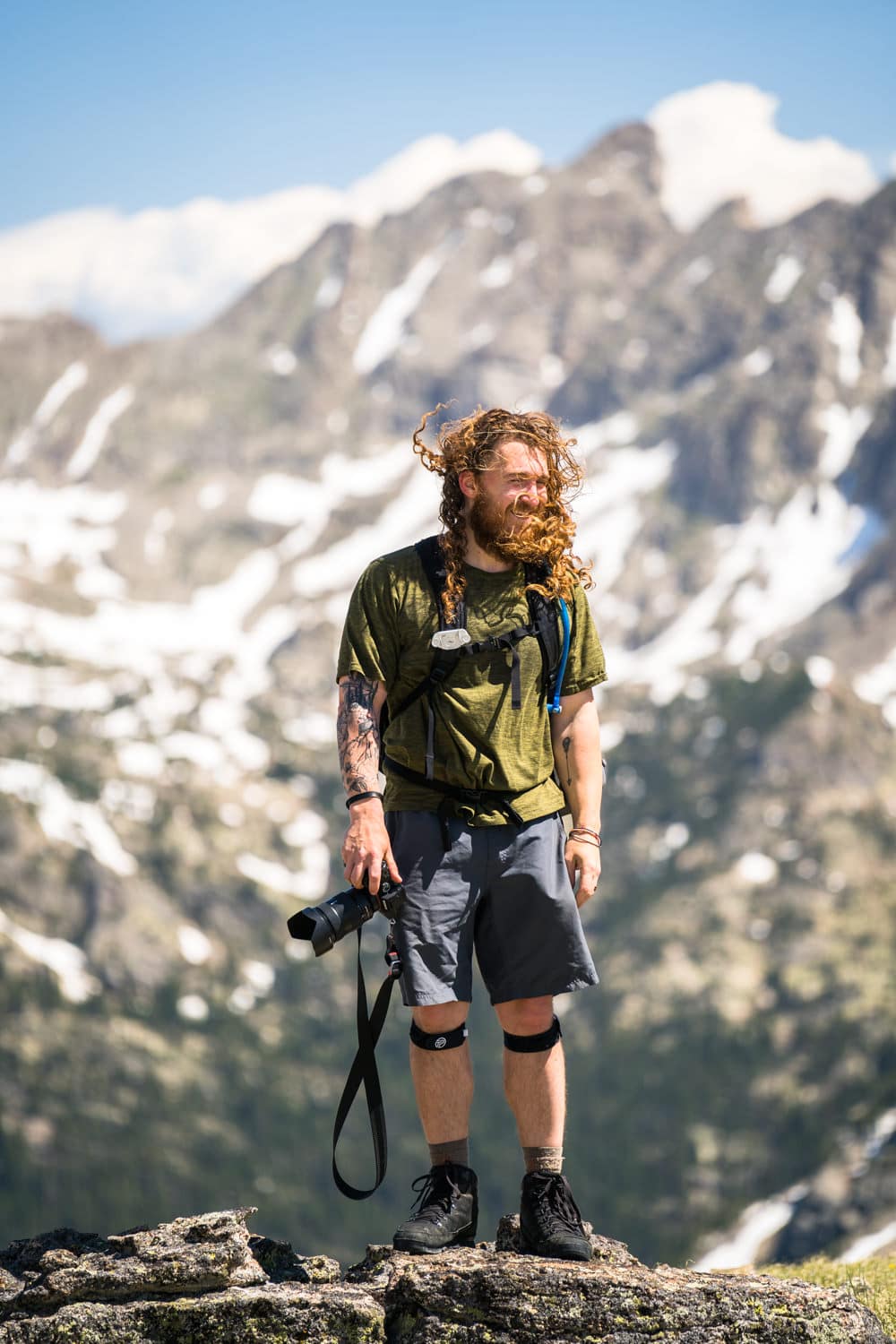 ---
READY TO ELOPE IN RAINIER?
---