Yosemite Valley Elopement
Yosemite Valley Elopement
Joey, Becky and I drove out to Yosemite because Becky has always loved the bustle of the valley floor while surrounded by the magnificent granite walls guarding you in. We knew we would be pushing our luck with weather because winter was right around the corner but we were fortunate enough to get a beautiful blue bird day for their elopement.
They decided to do a first look, so Joey headed to the meadow while I helped Becky zip up her wedding dress while sharing a glass of whiskey. I always find it so fun to try and keep some traditions alive during elopements, and the first look is one of my favorites.
Cooks meadow was their choice for the first look. When we got there, the sky was hazy yet the sun was blazing and it was a beautiful start to the rest of our adventure.
We drove around the valley floor and jumped out of the car wherever we fancied. We settled in at a meadow that was completely empty, with the sun shining through two giant granite rocks and hitting the trees and meadow below. The shadows and beams of light shining through were breathtaking! Joey and Becky knew this was a sign that this was the place that they would share their vows together.
This was all part of the adventure of course, because neither Joey nor Becky had picked out an exact spot to say vows together. Yosemite has so many places that couples can share vows but they wanted to decide when the moment was right. I think the seclusion and privacy of this exact location is what appealed to them most for their vows. They knew they wouldn't have a big audience in this situation, so they had the freedom to choose where and when they wanted to do their vow ceremony.
When they were finished sharing their vows, we decided to wonder around the park for a few more hours at catch sunset at Tunnel View surrounded by strangers while we admired the final minutes of sun hitting Half Dome in the distance. I really couldn't have asked for a more fun and free spirited couple to spend a wedding day with!
---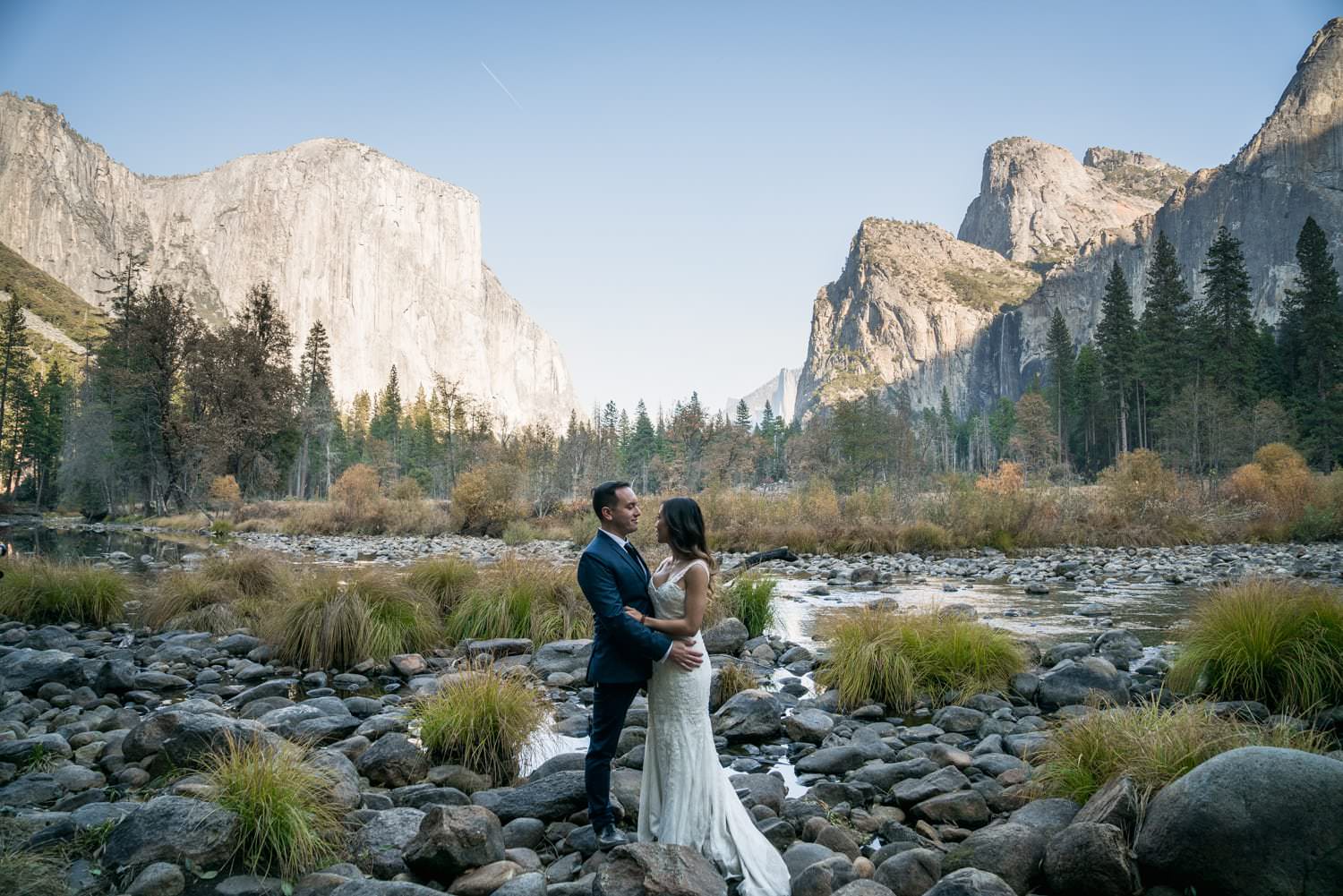 ---
READY TO ELOPE IN YOSEMITE?
---
MORE FROM THE BLOG
---
FOLLOW ON THE GRAM!
---
This is amazing advice for a couple planning their elopement! I love that you included a sample timeline of what…

This guide is really great. I think that couples planning their elopement will find tons of valuable information that will…

WOW! What an incredibly helpful and informative post about planning an elopement timeline. Your post has made it so easy…

This post was super helpful. You covered so many things that I had no clue about when it comes to…

This is so freaking helpful! Thank you for creating it!