FOLLOW ME TO YOUR BIGGEST ADVENTURE YET
YOUR ADVENTURE GUIDE
After eloping with my wife in Northern Ireland, I knew how important it is to give couples an incredible overall elopement experience. I knew I wanted to go above being an elopement photographer and really help couples plan and coordinate their entire adventure wedding. We aren't going to do those cool pictures every traditional bride would love with smoke bombs, confetti, fairy lights and balloons, because eloping is so much more than "likes" on Instagram. I am about respecting the wild and forming friendships and building connections with each of my couples while giving them a beautiful experience. You are getting a photographer that is invested in making your elopement process incredible from start to finish.
After you book your date, I will help guide you through the elopement process. We will map out a dreamy day that represents YOU as a couple. I'll help with all the planning, logistics, outdoor knowledge, LNF Ethics and of course ninja photography skills.
I'm a lover of nature and people, and these two combined make for some epic photos!
MEET SEAN
I'm Sean, a Colorado-based free spirit with a fiery passion for the outdoors. I have been fortunate to connect with others in my explorations of Colorado, Patagonia, the Dolomites, Canada, and 13 US National Parks as well.
For as long as I can remember, I have been searching for a way to fuel my passions, and connect with others. I've always loved to explore and found the wood to my fire lies in the peaks and valleys of the mountains. Breathing the crisp air, swimming in alpine lakes, and chasing sunsets is what awakens my soul! My passion has led me here, to where I can follow my heart and share its warmth and love for the outdoors with others. People and nature help foster special bonds and that's what life's all about!
So what else can I say about me!? I love to be with friends and I have an unhealthy obsession with my wife and corgi. I love the 49ers and binge watching The Office. I love tequila and house music by themselves but especially together. My wife and I eloped to Ireland which inspired me to start my this crazy adventure. Our dream is to own a sprinter van and travel the US capturing elopements but Colorado is just fine for now! I pretty much get along with anyone as long as they aren't a Dodgers fan.
Have any other questions? I'm pretty open and honest, so just gimme a shout!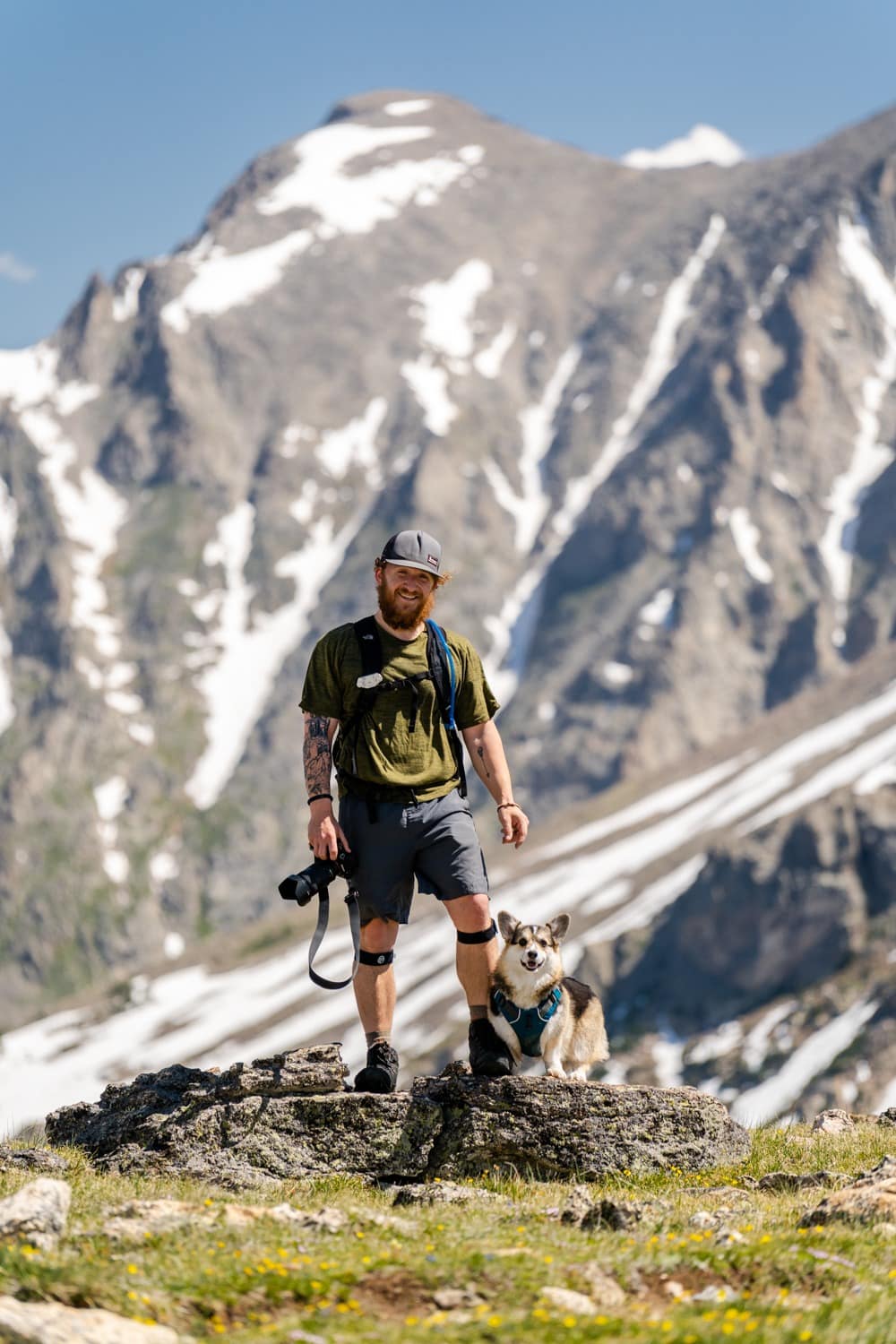 ABOUT THE EXPERIENCE
A DAY ABOUT YOU
As your elopement photographer, it's more than taking photos—I will help guide and create your special day from start to finish. I'll make sure to help guide you, calm your nerves, and help you feel natural and comfortable in beautiful surroundings. I am your new friend that will laugh, hike, and probably cry with you!
When you think back about your great day 20 years from now, I want to be part of your story. Let's embrace the real moments together. The love, laughter, hugs, kisses, sweat, mud, snow, and rain. I will be there with you every step of the way, but eloping is meant to be all about you and your partner, so I want to help make it the most fun and adventurous day of your lives!
I'm a lover of nature and people, and these two combined make for some epic photos!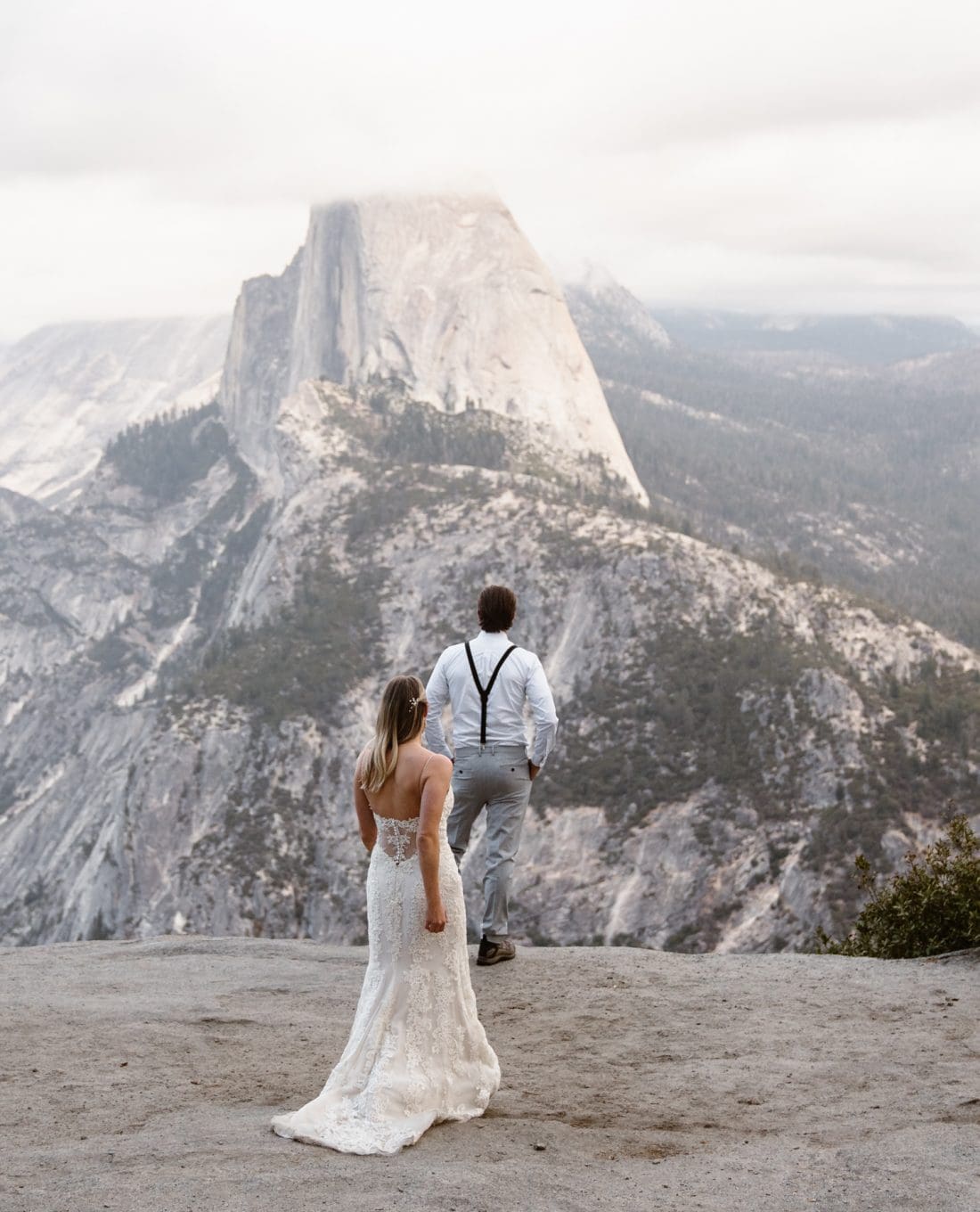 YOUR LOVE STORY HAS ALWAYS BEEN ONE BIG ADVENTURE..
SO DITCH THE BORING TRADITIONS. GET MARRIED THE WAY YOU WANT.