COLORADO ELOPEMENT PHOTOGRAPHER
READY TO PLAN YOUR BEST ADVENTURE YET?
INSPIRING STORIES, ATTAINABLE ADVENTURES, & ONE BAD ASS WEDDING DAY
Adventure is written into the DNA of your relationship. Why should your wedding be any less epic? Give yourself permission to skip the stress, ditch the boring traditions, and celebrate your marriage exactly the way you want. 
I'm not just the guy creating rad images of your day. I'm your trail guide, elopement coordinator, planning expert, and nature advocate. In short—I'm your Colorado adventure elopement ninja!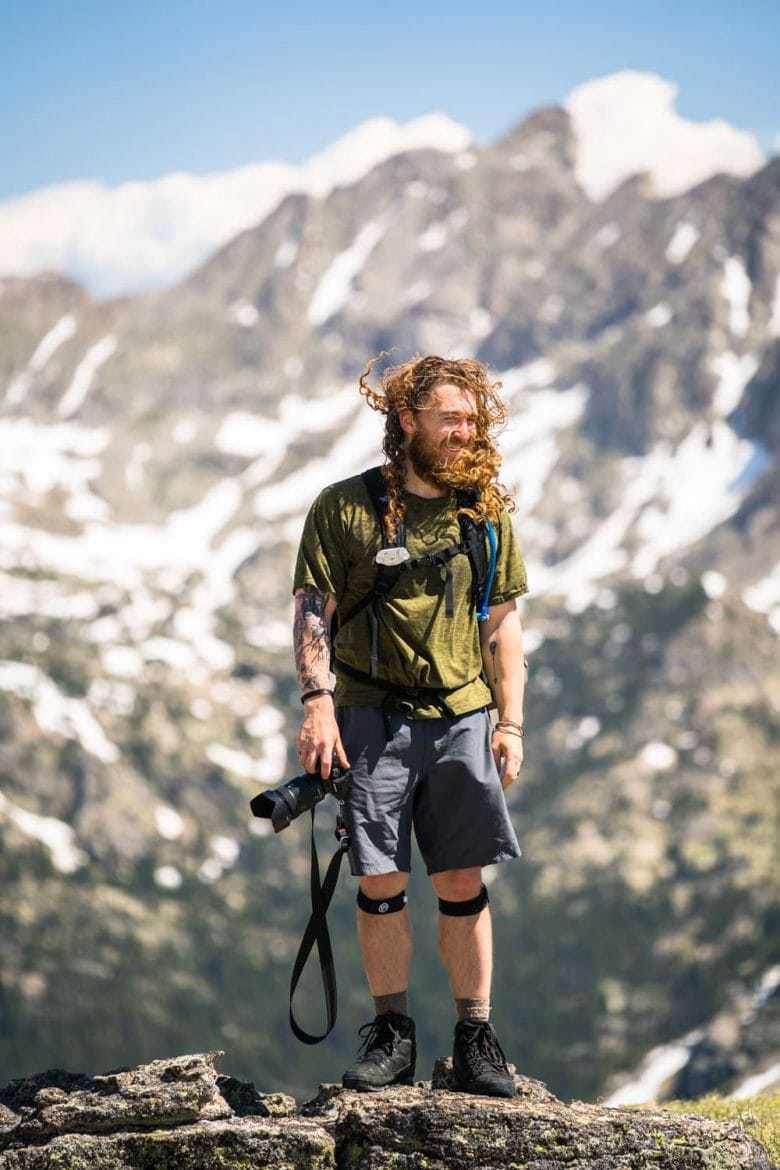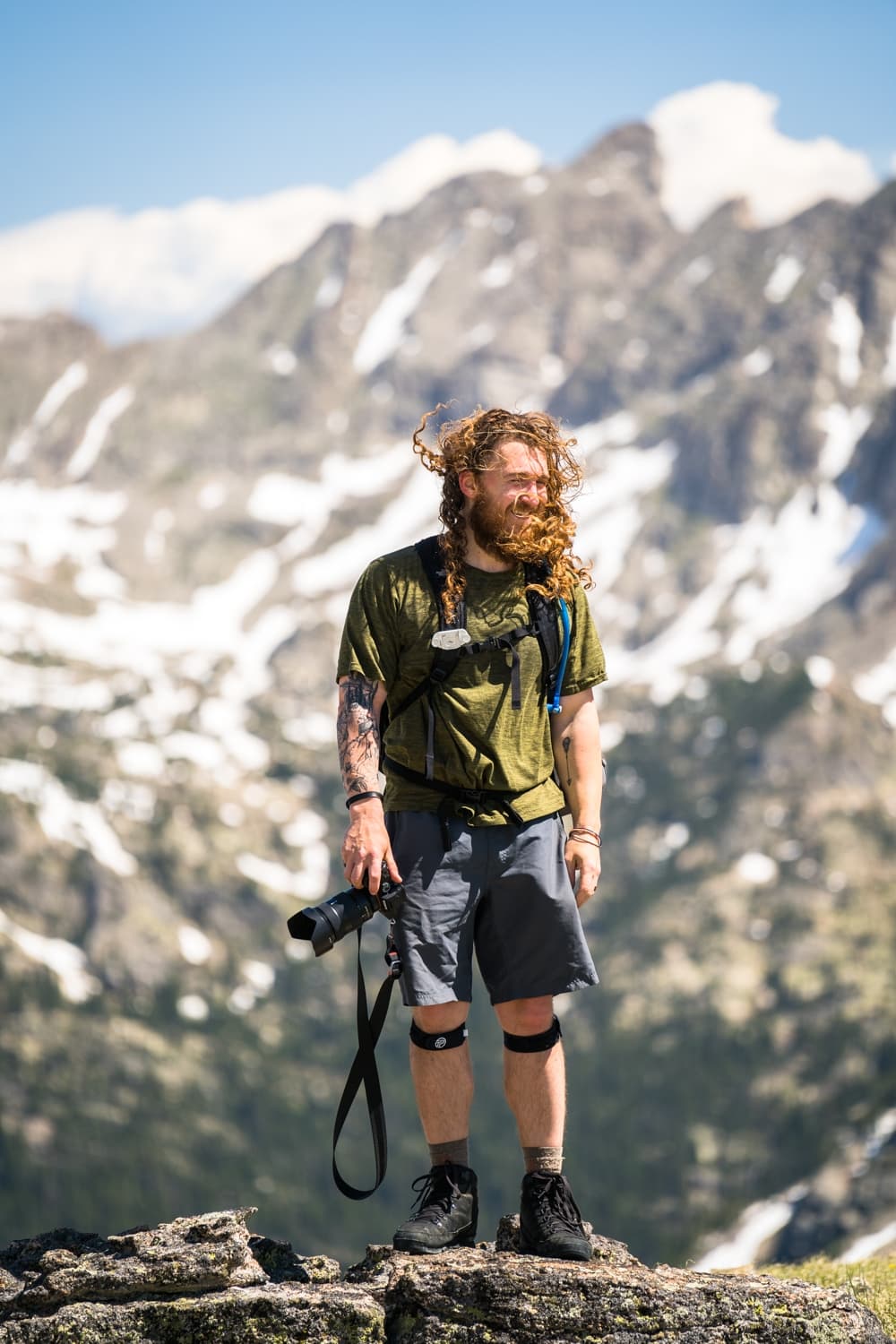 YOU NEED MORE THAN JUST A PHOTOGRAPHER
I'm Sean, your adventure storyteller. I'm a Colorado elopement photographer creating authentic, natural photos of your wedding.
Let your imagination take you to the mountains, the rivers, the wide open sky ... And you two, saying your vows to each other in your personal slice of heaven in Colorado!
I'M YOUR GUIDE!
HOW I CAN HELP YOU CREATE AN EPIC ELOPEMENT
ARE YOU READY TO CREATE THE DAY YOU WANT?
I'll craft your totally customized Colorado adventure elopement—my experience photographing couples plus my own time exploring the wild outdoors means
I know the most rad secret spots for you to say "I do." 
You and your partner focus on each other. I'll be there every step of the trail to document your genuine love in one of the most beautiful places on this planet.
A WEDDING WORTH REMEMBERING
My two big loves? Nature and people. This combo makes for captivating photos. The kind you'll look at twenty years from now and remember every second—the laughter and the happy tears, the whisper of the trees at your back or the way the crashing surf seemed to cheer you on.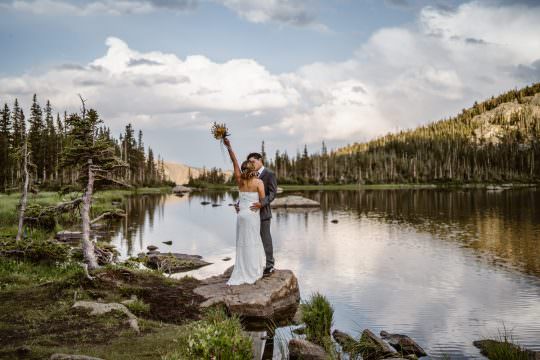 LET'S DO THIS
GRAB THE TRAIL MIX. CLIMB THE MOUNTAIN. SAY I DO.
I'M STOKED TO BE YOUR GUIDE ON THIS ADVENTURE AND LEND YOU MY PASSION, KNOWLEDGE, AND FRIENDSHIP TO CRAFT AN ALL-INCLUSIVE, TOTALLY CUSTOMIZED EXPERIENCE IN NATURE.
ELOPEMENT PLANNING RESOURCES
NEED HELP & INSPIRATION? CHECK OUT THESE BLOGS!
YOUR PLACE FOR INSPIRATION
1
Sean is hands down one of the most talented, down to earth, fair, genuine, and honest photographers I've ever had the chance of working with! He made Tim and I's day absolutely PERFECT. From the start, he assisted me with all of my planning - from getting special permits, giving recommendations on lodging, to even helping me find an officiant for our special day. He made the ENTIRE process STRESS FREE. He literally acted as a wedding planner on top of being our photographer.
Sean is AMAZING at what he does and I would book him 100x over and over again to have such a stress-free, enjoyable wedding day. Our pictures are phenomenal people. He made the entire experience one we will never, ever forget! Our adventure session in Glacier was by far one of the most FUN, exhilarating experiences I have ever had! Sean has a way of making your entire day so special - we honestly felt like we had known him for years. We were all sharing drinks, joking around, singing, etc - there were moments I had felt like I'd never laughed so hard in my life!
2
From the first time we met to the end of the wedding day Sean was one step ahead of the game with planning everything from timeline to location and everything in between. Working with Sean gave us such a stress free way to still enjoy our special day, and Sean was prepared for anything and everything along the way.
Sean made our day perfect, and shot some of the most incredible pictures out there. Let Sean be your Elopement Ninja while you sit back and get excited for your adventure elopement. Thanks so much for being the best human, Sean!
3
Sean is so much more than a photographer in my eyes. He is respectful of the land he works on and truly loves what he does. I would describe him as more of an environmental artist — completely talented and awe-inspiring. Working with him was exactly what I pictured for our day and I wouldn't trade it for the world. He took the time and energy to get to know our relationship and picked a location that matched us as a couple, he also answered all questions I had (and there were a lot of them since I was a neurotic bride), and made us feel like our love was adventure worthy.
We had such an incredible time with him and consider him a friend. The day wasn't just about our commitment to each other, it was about experiencing a moment in time that no one else would understand, nestled in the mountains we cherish so much. The pictures were an added bonus -- a bonus we will cherish for the rest of our lives.
4
Sean was so helpful in the process from the beginning to the end. He spoke with me directly over the phone and continued to stay in touch with me at least a few times a week even up to our wedding day. He had us fill out a questionnaire to get to know us but to also learn more about our elopement style. From there he formulated the perfect itinerary and recommended the most gorgeous location for us to wed in Colorado.
We had so much fun hiking in and exploring the area and Sean was extremely professional and knowledgeable about everything from the different lighting, to poses, to backdrops, etc. I told him what we were looking for in our elopement location and he nailed it. I knew Sean was the perfect fit for us because he seeks adventure and beautiful views just like we do. He also creates the most beautiful portraits that capture the best memories which will last a lifetime!
5
There is no way this review will ever be able to express our appreciation for Sean. He took 2 people's ramblings about what the wedding day should look like and transformed that into a day we will never forget. From his locations, timelines, and additional help all day, he really took what is usually a chaotic day into one that we as the bride and groom were able to actually enjoy. His hard work let us soak up every moment of our adventure so we weren't left feeling like the day was a blur.
Aside from his insane photography skills, Sean's personality took it to another level. His encouragement throughout the hike, his attention to details, great singing, ability to make us feel so comfortable and natural in front of the camera, just everything blew us away. We had a literal last second ceremony location change that Sean took charge of and we never felt an ounce of stress.
Then there's his amazing wife - Mimi. Her decorating and set up skills took our pinterest ideas and surpassed them. Because of Vows and Peaks, we feel truly like the luckiest newlyweds in the world.
6
We could not recommend Sean enough. Not only are his photos beautiful, he was super responsive, answered all of our questions, and made the planning/preparation process for our elopement so easy. We are not local to Colorado, so Sean made sure we had a good sense of the environment and walked us through all the pros and cons of dates, times, and locations.
On the day of our elopement it was much much colder than we would have hoped, but Sean rolled with it and did everything he could to make sure we felt comfortable and warm. He easily adapted to the circumstances and ensured he captured all the moments we wanted to capture on our big day.
Very grateful we hired Sean to be our elopement photographer- great vibes, stunning work, and a wonderful person all around.
7
Where do I start? Sean provides an experience that no one will do for you. He's down to earth, professional, artistic, kind, and above all GENUINE! He surprised my husband and I with a personal experience that not even we thought that we could afford, and he made it happen!
The spot was phenomenal. We had the site to ourself right up until we were done. It was secluded, the weather was amazing, he made sure I was comfortable and not miserable on top of too winded. I was 100% comfortable as a beginner hiker and my hiking experienced husband also thought it was an adventure and such an amazing time.
Great balance! Beautiful views! I could go on, but I'm going to start crying. We seriously can't thank Sean enough.
8
I searched for hours for a new wedding planner and came across Vows and Peaks. I reached out to Sean and heard back immediately. He was so considerate, helpful, and just understanding of our situation. He planned our perfect wedding within ONE WEEK! We talked nearly every day about ideas, how things were going (booking flights and hotels), and the elopement process. He gave the best recommendations and helped us every step of the way.
Then it was wedding day. The hiking was amazing. The scenery was incredible. And the whole day was easy. My husband and I got to actually enjoy our day, and after all the stress, that's all we really wanted. While, everything was perfect, the company was even better. I never really understood the importance of finding a vendor that you can connect with on a personal level. Because our initial elopement fell through, I got to compare both experiences. With our first elopement, I NEVER heard from our vendors. And when I did, it was very dry, to the point conversation. I thought that was normal. Until meeting Sean, that is. He was the perfect fit for us and I can't imagine spending our wedding day with our first set vendors. It would have been awkward and meaningless.
Sean took the time to build a relationship with us. He was outgoing, personable, and so down to earth. He made it a point to make us feel comfortable. Ultimately, I feel as if we walked away married and with a new friend. I am so sad that we didn't use Vows and Peaks initially. I don't think I'll ever be able to express enough gratitude for Sean saving our day and giving us the best elopement experience. I am so thankful for him and SO happy we're finally married. THANK YOU SEAN💗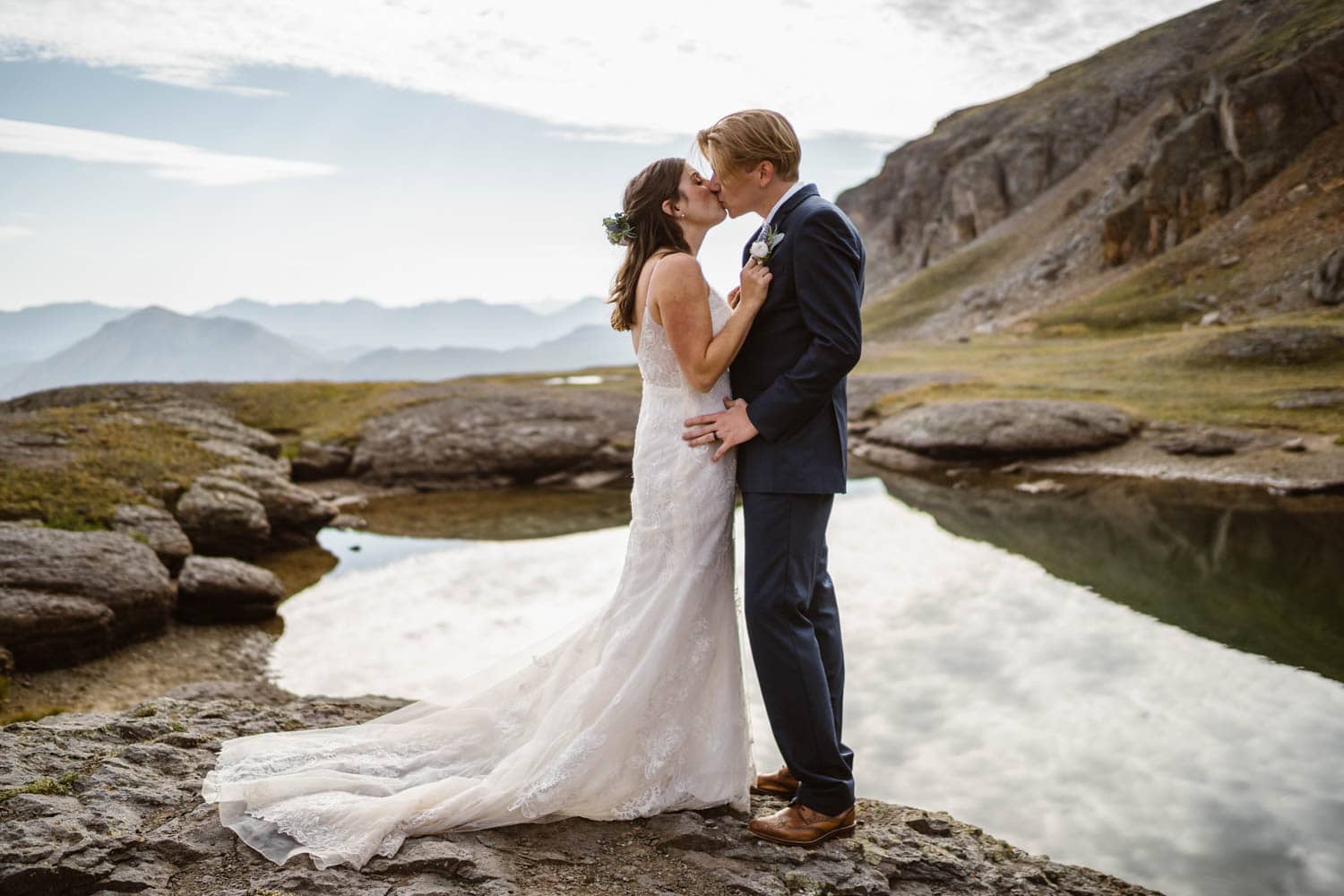 9
Sean planned our elopement this August and helped make it a better day that my husband and I could have ever imagined. We wanted something easy, something that felt like "us", and something that was a celebration of our love and the start of our life together. Sean helped give us exactly that and then some. He made the planning process super stress-free for us and answered any questions we had along the way.
On the day of, we met before sunrise to begin a hike to a secluded basin in the San Juans. As soon as we hit the trail, we both genuinely enjoyed every moment of the day. The area we arrived at was breathtaking, especially with the morning light, and we saw very few people, so it felt like we had our own little basin. We said our vows, exchanged our rings, and all of the "parts" of a wedding felt effortless. He made the photo process so smooth and we both felt so at ease. At points, it felt like we were with a friend we had known for years, and not someone we met before the sun had even come up that morning. After the ceremony, we enjoyed the morning, had a breakfast picnic, and jumped into the cold water, before heading back.
The day was full of laughter, joy, and memories. Unsurprisingly, he REALLY captured all of that in the photos and they are so so so AMAZING. The different lighting throughout the day, the beautiful views of the mountains, and Sean's supportive, easy-going nature when directing us during pictures gifted us with quite literally some of the prettiest photos we've ever seen. Every part of the day felt so organic and so wonderful, we highly recommend Sean and his services! He's an awesome guy, incredibly talented, and we feel so grateful to have had him plan such a special day in our lives!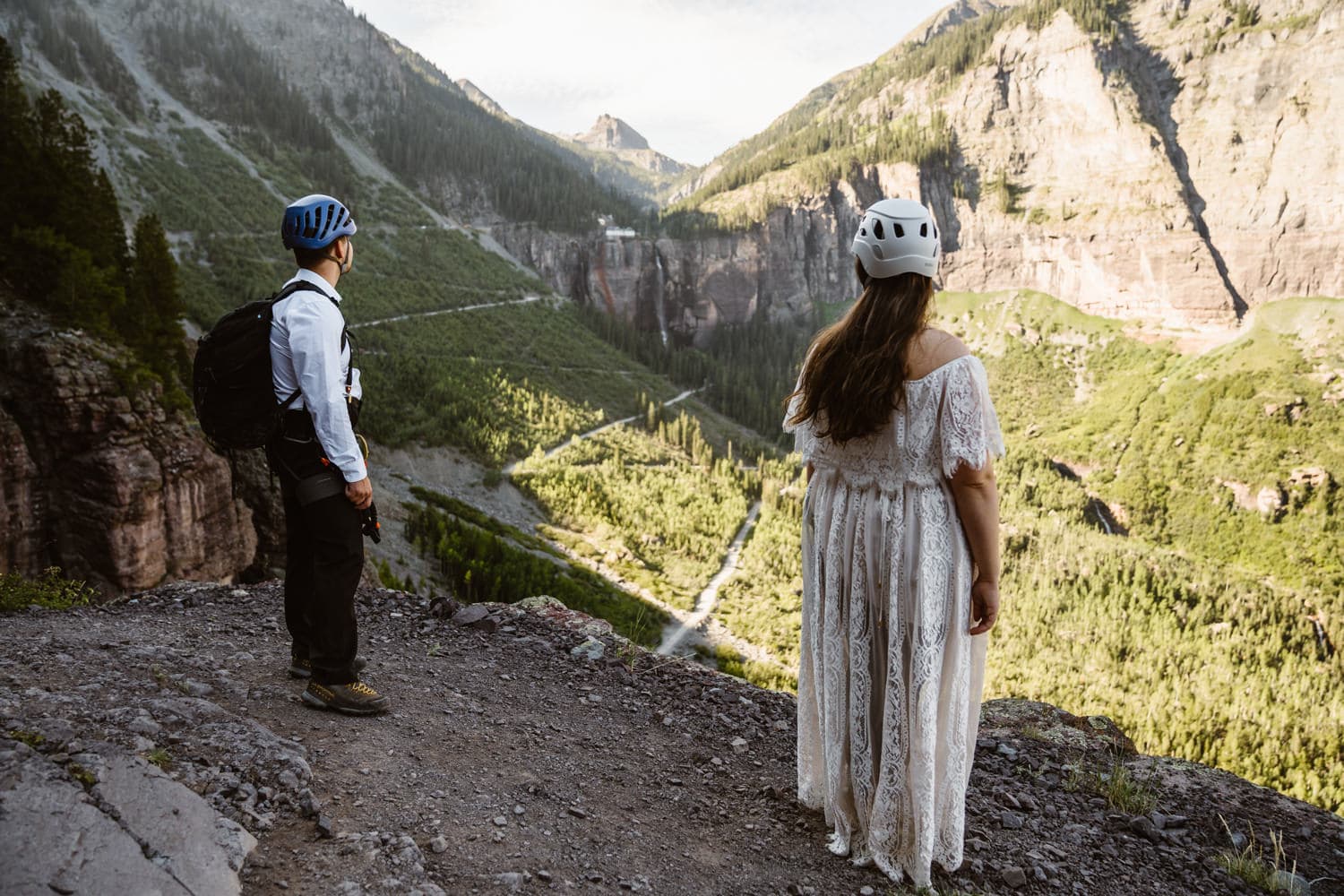 10
We used Sean at Vows and Peaks for our rock climbing elopement in Telluride. Sean was more like a photographer and elopement planner, as he gave suggestions for what to do for the day, handled some logistics and gave us a timeline for the day after we filled out a questionnaire. He made the experience really memorable by suggesting the location to make it possible to rock climb on our wedding day!
We were impressed by his communication prior to the event, his process of creating the timeline and his intense scouting ahead of time. He told us he came to the spot for our vows twice the day before (a couple hours of hiking involved) to check out the lighting at different times- now that's commitment! He even scouted a campsite for us before hand which meant we didn't have to worry about finding one the day of our wedding!
And of course, we loved the photos. His style is more candid, and we have tons of gorgeous photos of us doing our vows with a beautiful back drop as well as action shots of climbing and camping.
Another thing. Sean is so personable- I know what you're thinking, "I hope I like him, we will be spending all day with him on our wedding day!" But we found him to be really professional, easy to get along with and we enjoyed having him around on our wedding day.
11
Sean was amazing an amazing photographer for our Yosemite elopement. He selected iconic backdrops as well as some off the beaten path shots for some exotic photos that I didn't expect from Yosemite. Sean is also fun to have a little adventure with in the woods. You're not just traveling with someone who just wants to get it over with but someone who has a genuine passion for nature and photography. This combination of skills along with his personable and laid back style bring the most out of you and your partner. Book Sean if you want that Ansel Adams feel for your special day. I am extremely happy with the results.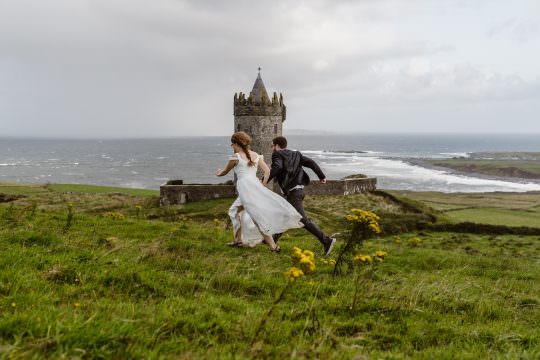 LET'S DO THIS
GRAB THE TRAIL MIX. CLIMB THE MOUNTAIN. SAY I DO.
I'M STOKED TO BE YOUR GUIDE ON THIS ADVENTURE AND LEND YOU MY PASSION, KNOWLEDGE, AND FRIENDSHIP TO CRAFT AN ALL-INCLUSIVE, TOTALLY CUSTOMIZED EXPERIENCE IN NATURE.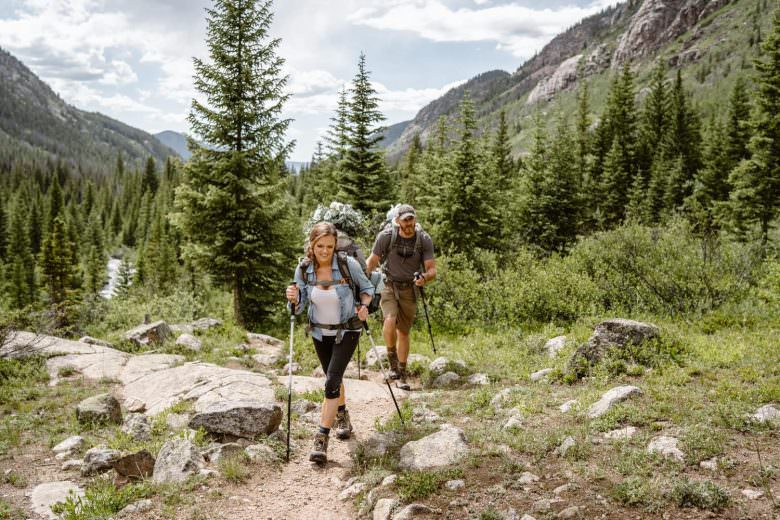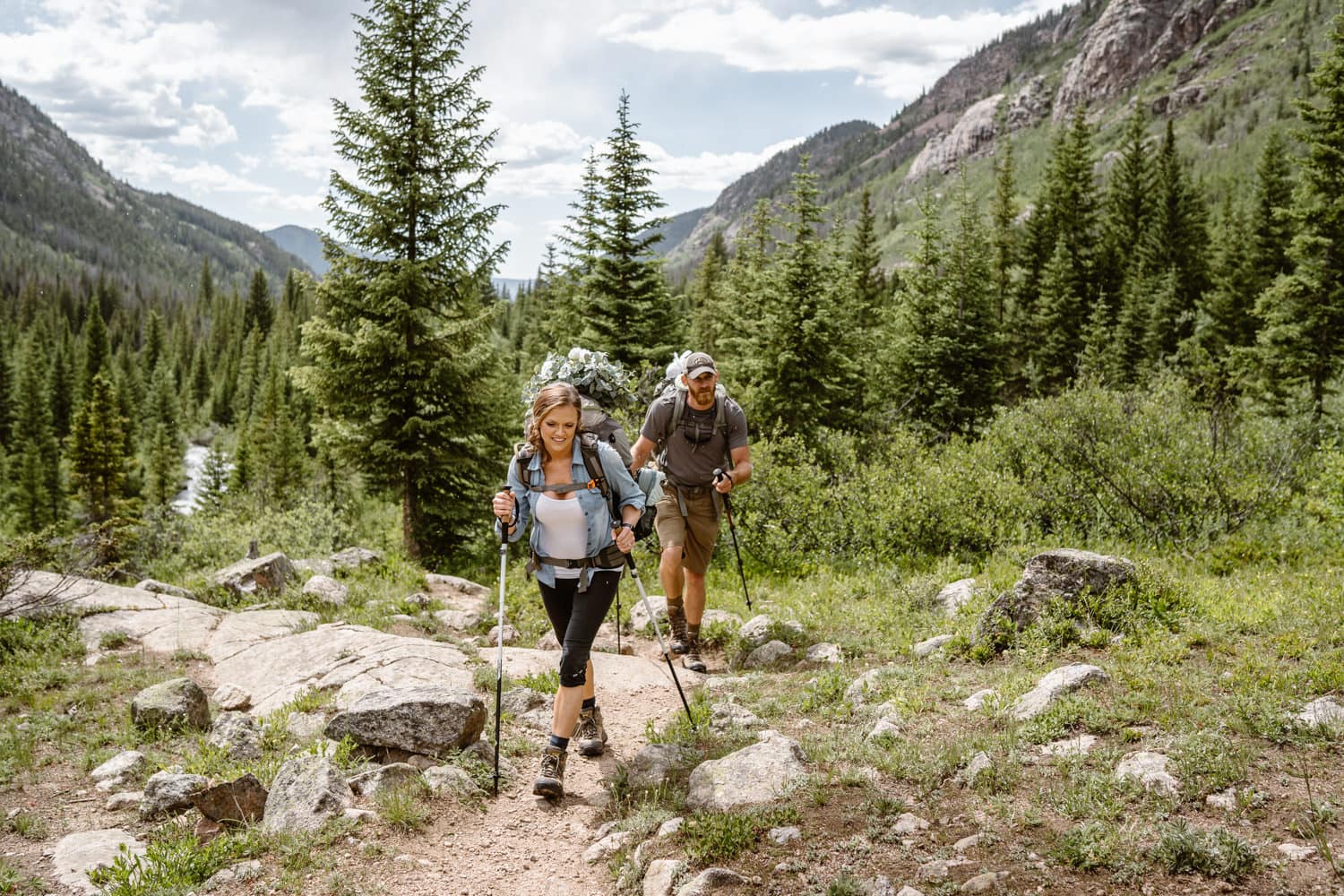 COLORADO ADVENTURE ELOPEMENT
LET'S ADVENTURE
COLORADO ELOPEMENT GALLERIES
MAKE IT EPIC
CHECK OUT SOME OF MY FAVORITE ADVENTURE ELOPEMENTS HERE IN COLORADO
COLORADO HIKING ELOPEMENT
LET'S HIKE