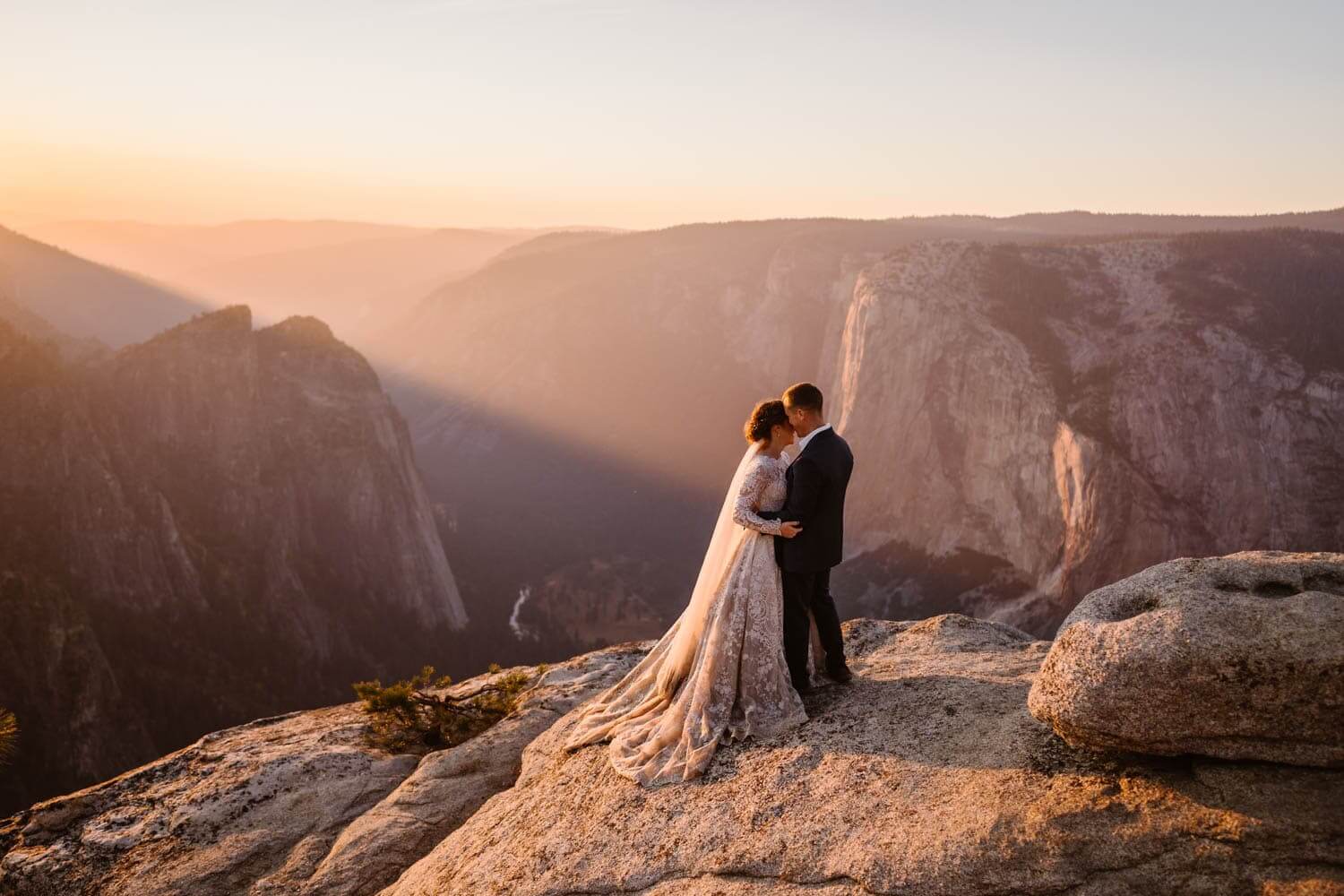 Yosemite National Park Elopement Packages & Guide
NOW TAKING BOOKINGS FOR 2021 ELOPEMENTS IN YOSEMITE! Are you dreaming of a Yosemite elopement? If so, you've come to the right place! Eloping in Yosemite gives you a glacial carved valley with epi...
N
NOW TAKING BOOKINGS FOR 2021 ELOPEMENTS IN YOSEMITE!
Are you dreaming of a Yosemite elopement? If so, you've come to the right place! Eloping in Yosemite gives you a glacial carved valley with epic waterfalls, a powerful river, and ancient giant sequoias. This is the perfect place for adventurers, backpackers, photographers and elopers! Yosemite National Park is by far one of my favorite parks and the exploring never ends after more than 20 years here. Yosemite is by far one of the most popular national parks and has become one of the more popular spots for wedding ceremonies.
The possibilities are endless in Yosemite, so I have come up with the ultimate Yosemite National Park Elopement Guide to help you!
As Yosemite is one of the most popular national parks it has also become one of the more popular spots for wedding ceremonies. The park has put in place a handful of rules that must be followed by those wishing to get married here.
---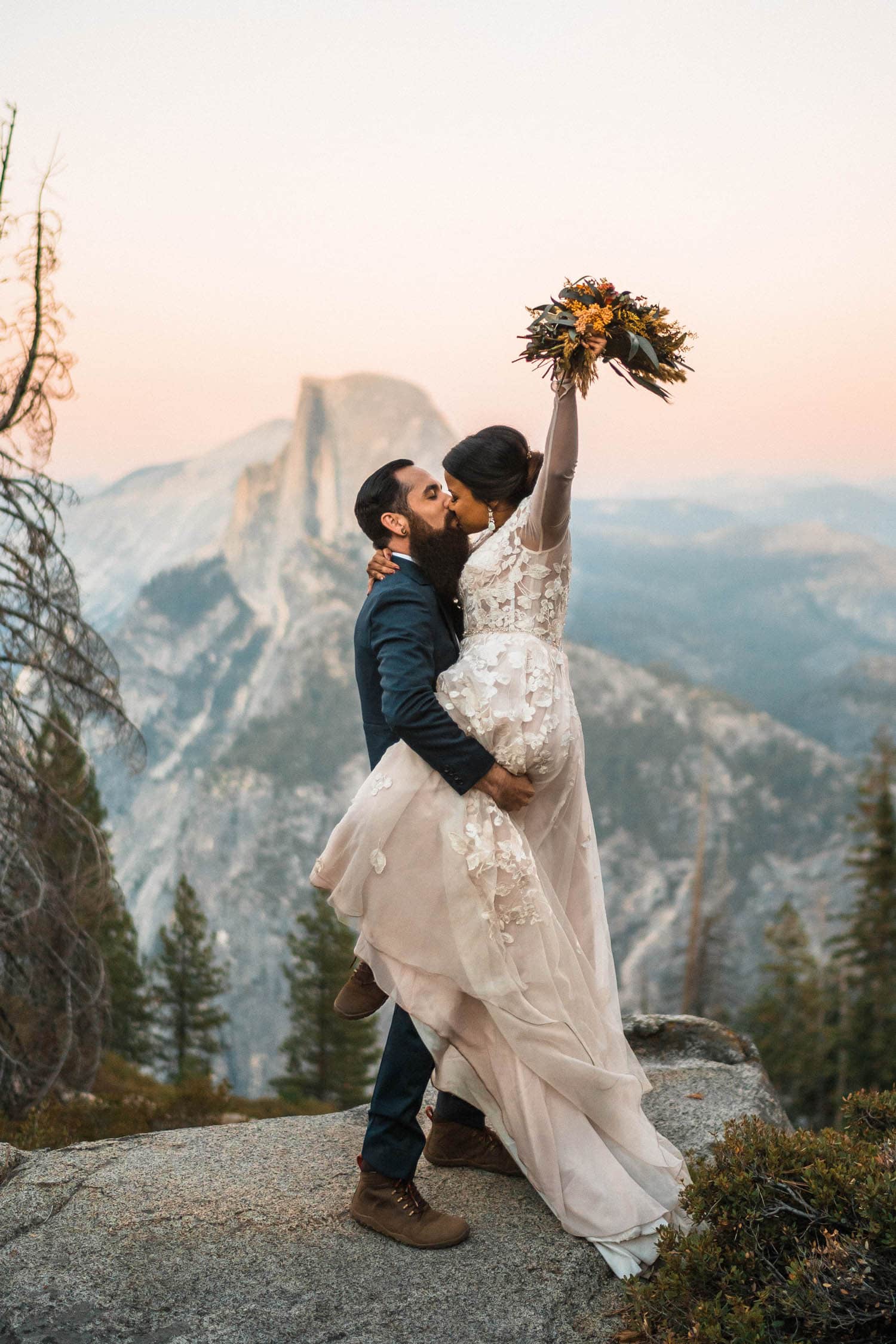 ---
HOW TO ELOPE IN YOSEMITE
If you decide to elope to Yosemite, you can have your ceremony at one of the assigned locations but you are still allowed to explore different areas of the park throughout the day to get the full Yosemite experience! This is great for couples wanting to incorporate friends and family that need an accessible location but still seeking a bigger hike or different backdrop for their wedding day photos. The photography permit covers you for a full 24 hours for as many locations as you'd like, which leaves you with plenty of time to capture all your favorite spots in the park!
Below you will find your ultimate Yosemite National Park Elopement Guide along with the designated ceremony spots!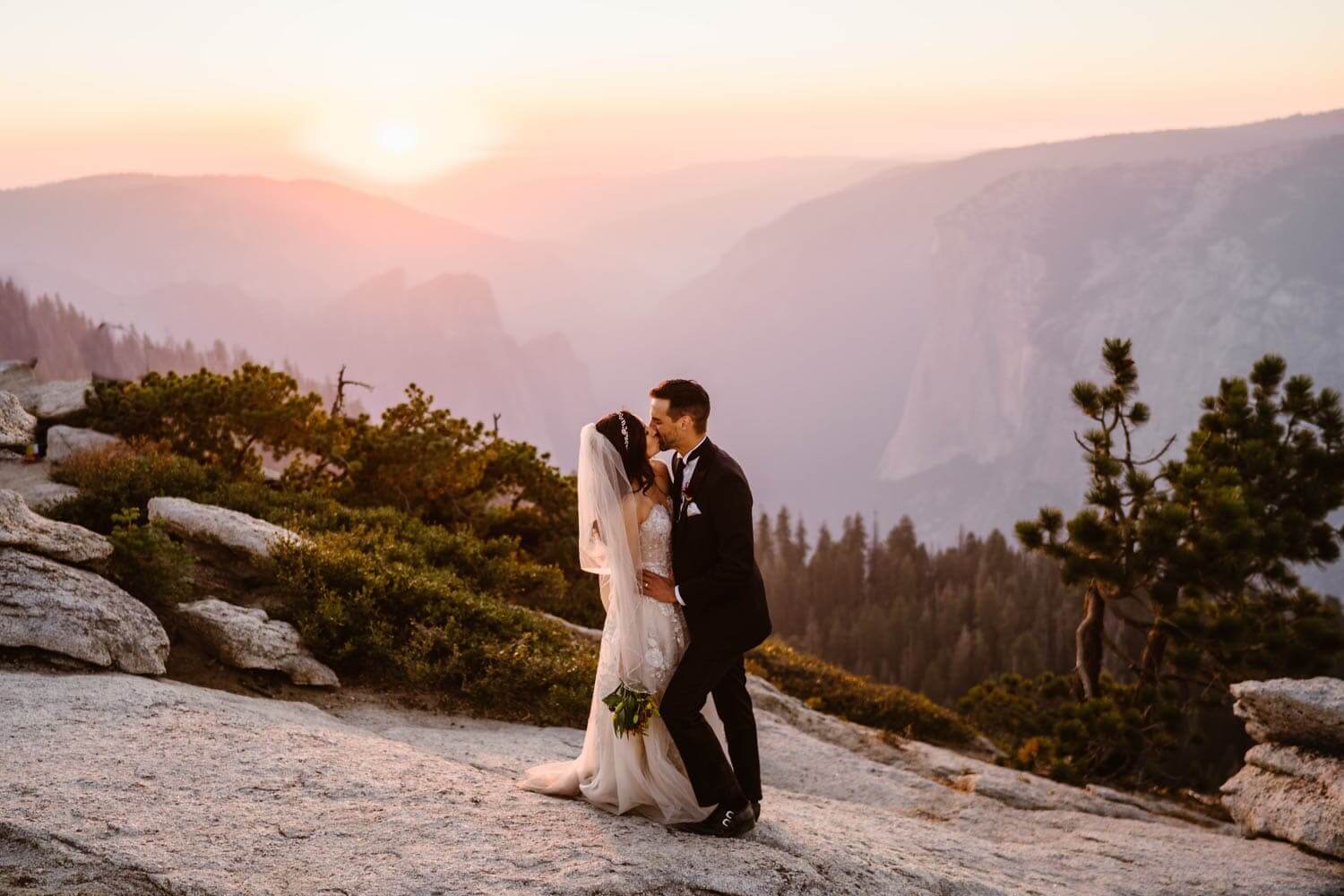 ---
10 THINGS TO KNOW ABOUT ELOPING IN YOSEMITE
A special wedding permit is required for any wedding or elopement ceremony held at any location within Yosemite National Park. ($150) You can find find the permit information here.
Yosemite is a very popular location not only for elopements but weddings as well, so book your date ASAP! You may be scheduled up to one year in advance and more than 21 days prior to your event.
According to NPS.gov, there are thirteen designated wedding ceremony locations within Yosemite National Park and entrance fees into the park are will not be waived for guests or the newlyweds.
There is one road that goes around the valley in Yosemite, so be prepared for traffic, and plan accordingly! Yosemite Park is probably the most popular national park with over 4 million visitors last year according to statista.com. Make sure to follow this elopement timeline and pack list so you are well prepared!
Yosemite has lots of camping but there is lots of fun lodging options just outside the park as well. Check out some of these fun places:
Timeliness is KEY for your big day so make sure to have your it perfectly mapped out! Each site is first-come, first-served basis and limited to two hours maximum. Speaking of….
Sunrise or sunset? Your best chance to avoid the crowds is to start your ceremony at sunrise. Also, if good photography is important, you'll want to avoid the mid day hours, from 10-3, when the light is harsh and blown out.
Pets are not allowed to attend any wedding ceremonies BUT they are allowed in Yosemite! This is great for couples wanting to incorporate their furry friends in some photos around the valley afterwards.
Wedding permits are not granted for holiday weekends or holidays (Saturday, Sunday, and Monday).
This is going to be the best day of your lives!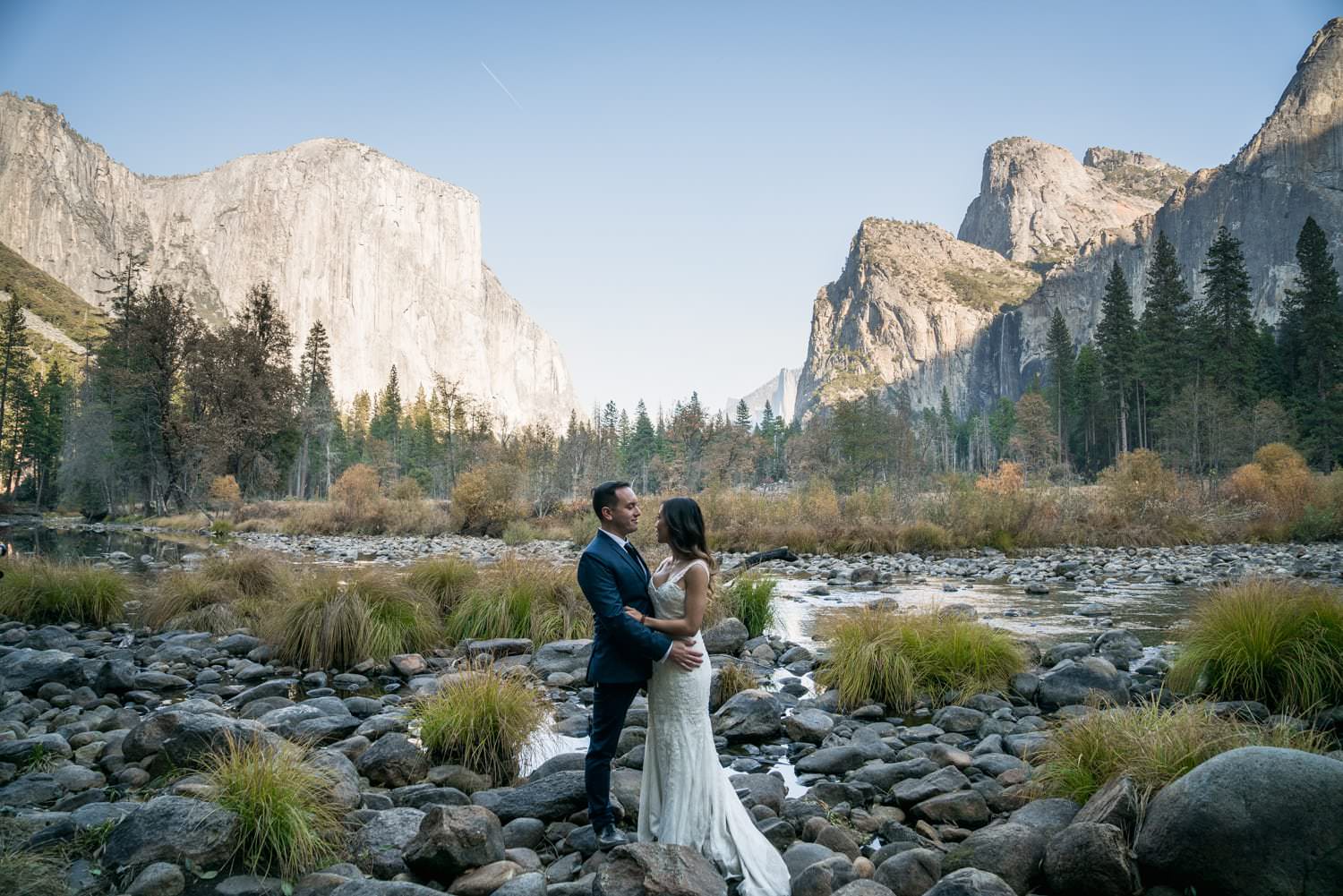 ---
WHAT TIME OF YEAR TO GET MARRIED IN YOSEMITE?
Yosemite is really an all year destination wedding location. The valley is perfect for a winter wedding as Glacier & Taft Point both close for the winter months. The roads are more accessible in fall, spring and summer and the waterfalls are really going in May, June and July (also peak season!) My favorite months to go to Yosemite are in April (before school is out and the waterfalls are starting up) or in October and November when the valley is rustic and covered in orange and yellow.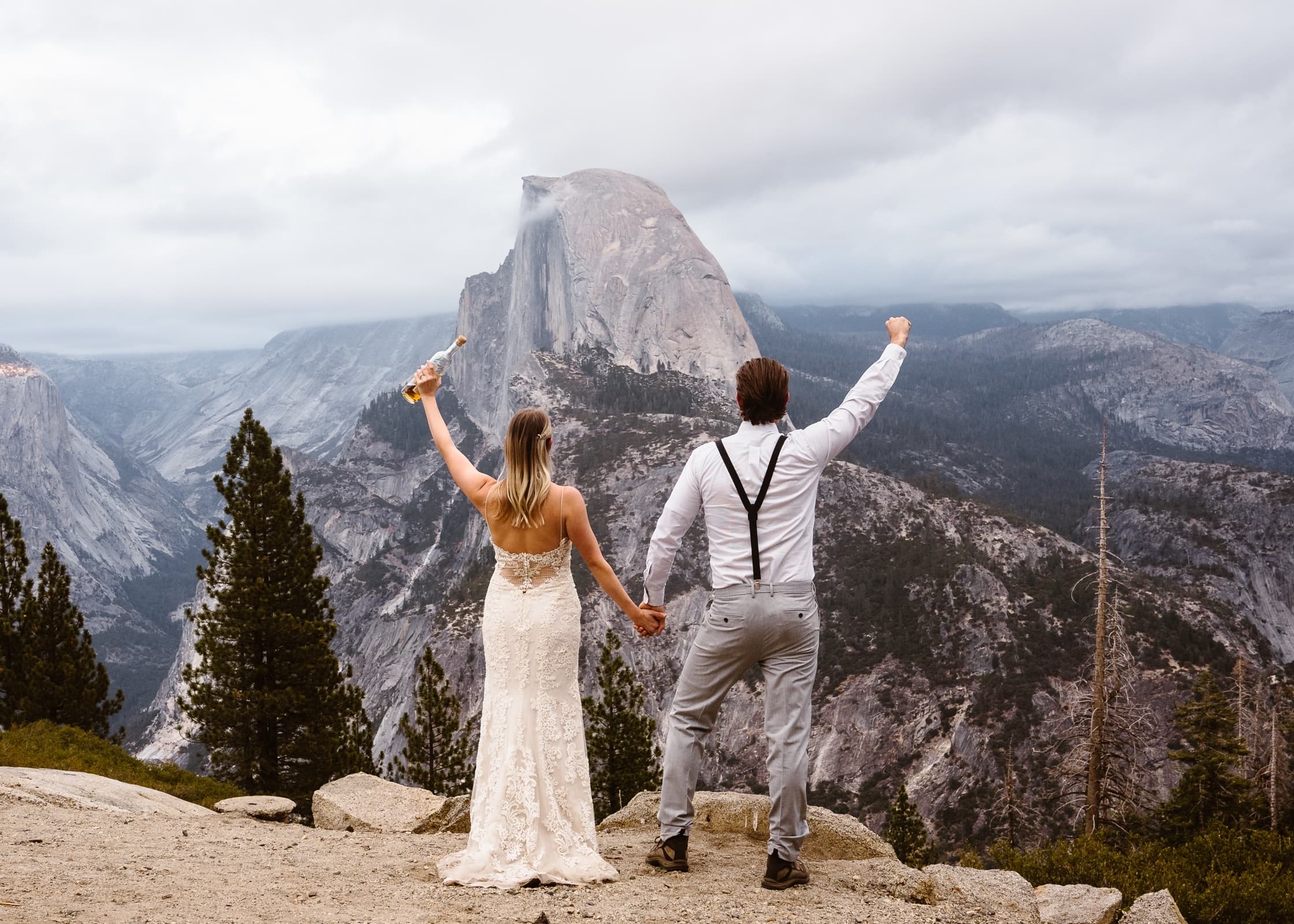 ---
PHOTOGRAPHY PACKAGES
I'm based in Colorado, but I also travel to California frequently for elopements or to visit my family! My photography package for Yosemite weddings includes all of my travel to and from the park with lodging. (Check out my travel schedule and see if you want to save $500!)
Elopement Pricing:
STARTING @ $6,000 – PAYMENT PLANS AVAILABLE
All day coverage.
Location ideas.
Lodging suggestions.
Maps and permit information.
Celebratory drink.
Vendor recommendations.
Next day teasers.
Online gallery with rights to download and print.
Unlimited consulting with all 24/7 availability.
Includes travel fees for to Yosemite from Colorado.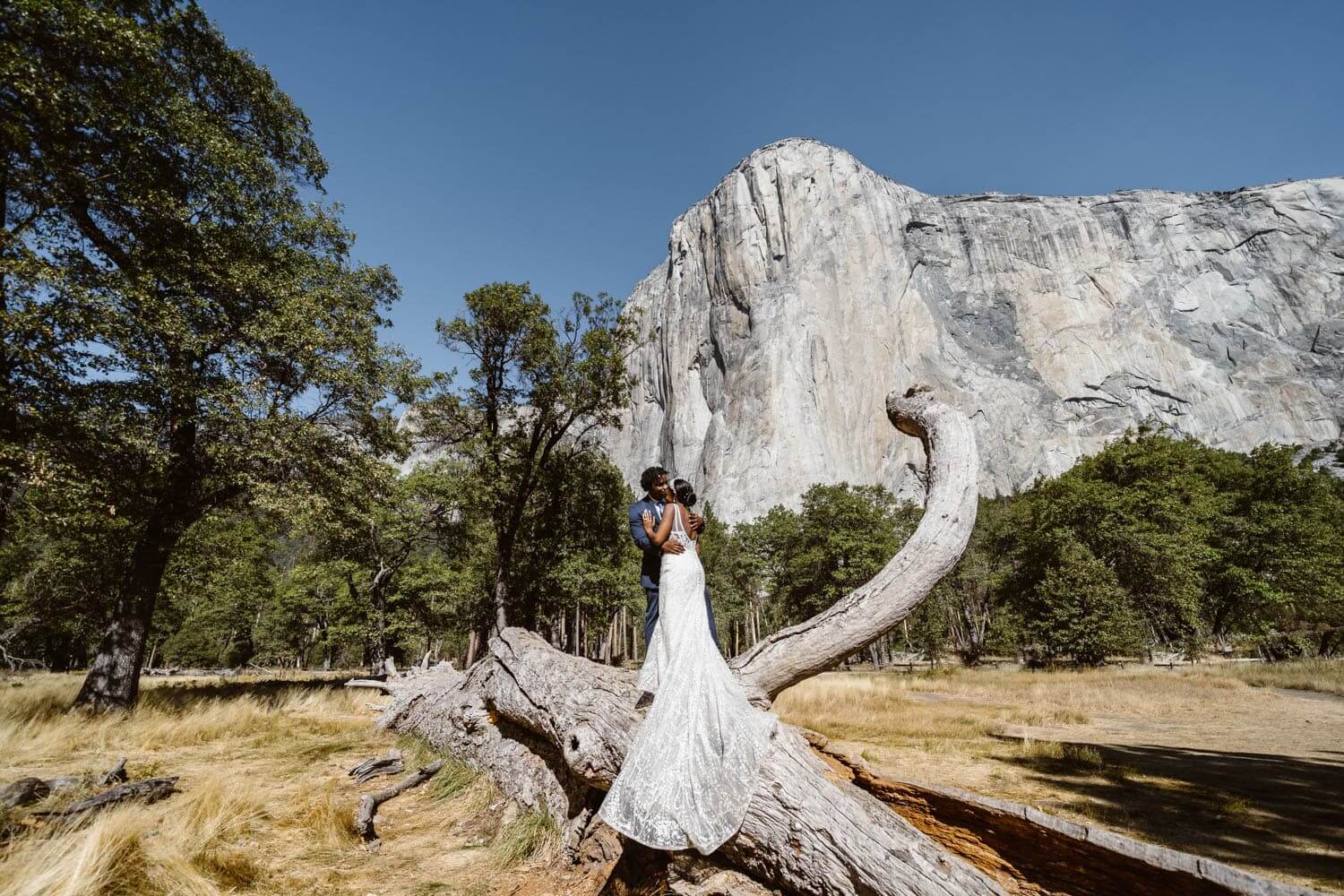 ---
YOSEMITE WEDDING LOCATIONS
Yosemite is set up to bring you all the fun, adventure and love into one single space. The ceremony locations in Yosemite are laid out to where you can explore the valley before or after your ceremony seamlessly. Once you've completed your ceremony, you can head to the valley and enjoy the soft sun as it lifts above Half Dome followed by breakfast at the Ahwahnee Hotel.
Because Yosemite is very busy and the ceremony spots are first come, first serve, I would suggest starting at these spots early and then explore new areas of the park afterwards for more photos! Like I mentioned before, you can have your ceremony in one spot and take pictures elsewhere after. Yosemite is a big national park, so there are plenty of places to duck away and avoid the crowds!
Check out the list of my favorite wedding locations along with the rest of the designated ceremony spots!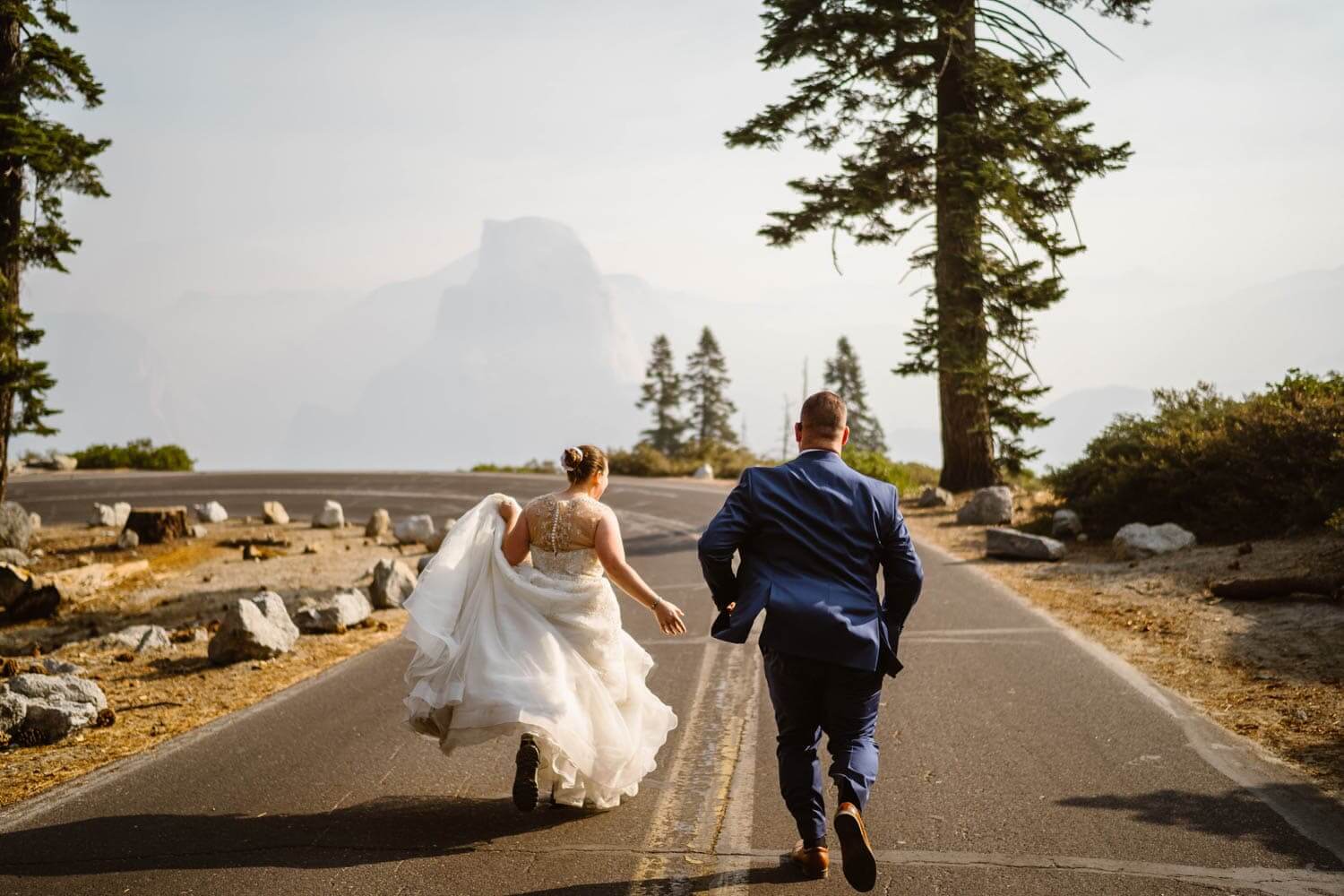 ---
GLACIER POINT
One of the most popular spots in the park, where you are up close and personal with the most iconic peak in the world. This is one of the most beautiful spots in Yosemite and is a big attraction for those getting married and tourists alike.
Make sure you head to Glacier at sunrise so you can avoid the crowds and catch the sun rising over Half Dome. This is a great spot for couples looking for epic views while also being accessible to them without having to hike! something accessible. Just down the road you can get even closer to the iconic Half Dome and take in the valley below!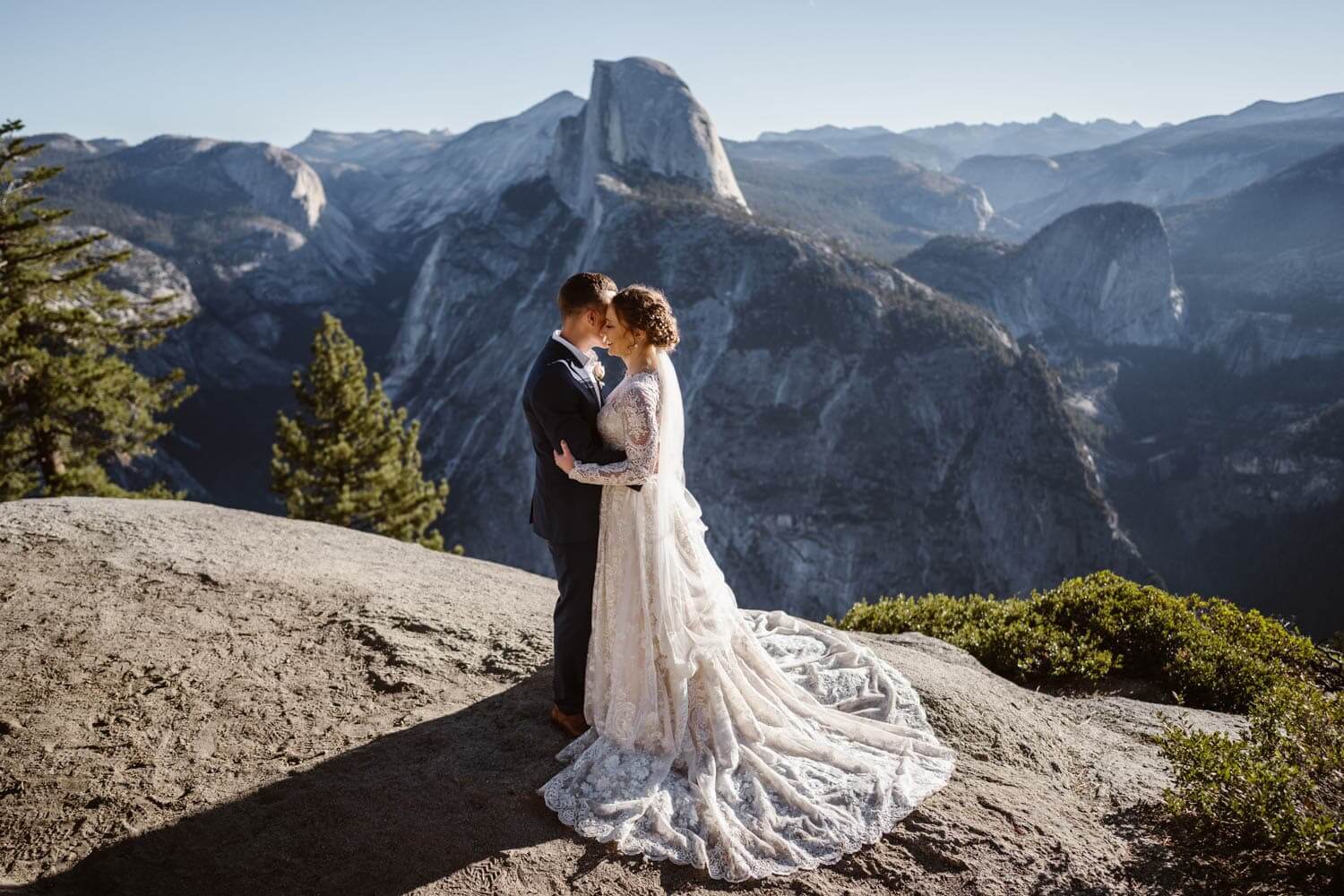 ---
TAFT POINT
Taft Point is the an epic spot for a sunset where you can chase the sun as it sets behind the valley. You get beautiful views of El Capitan and the valley with sheer drop-offs to the valley below. This is a beautiful but dangerous spot for couples, photographers and tourists. Make sure you be safe and smart!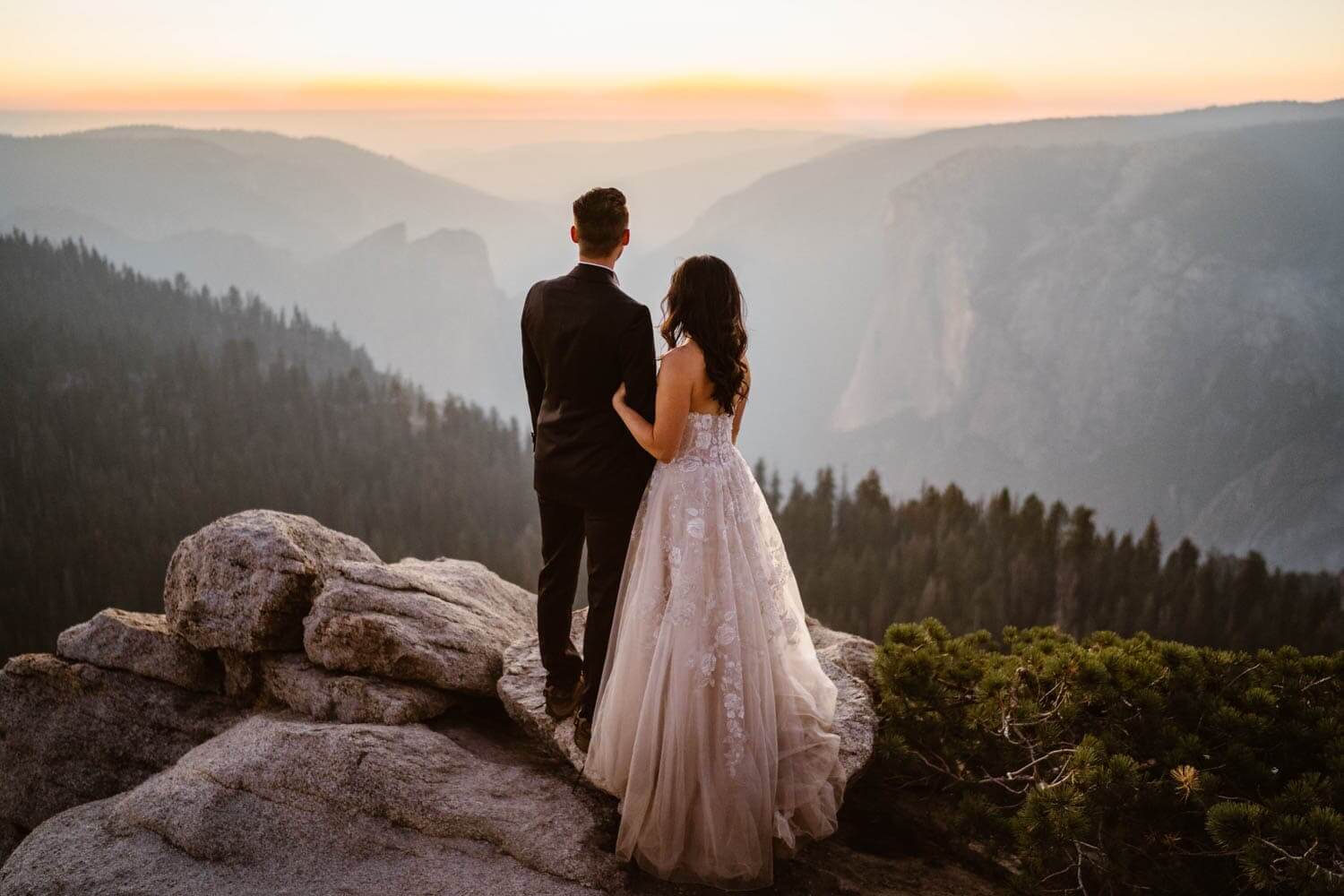 ---
EL CAPITAN MEADOW
Glacier and Taft might have the best views but you can't beat exploring Yosemite Valley. You are surrounded by waterfalls, beautiful trees and thousands of feet of granite towering above you. Exploring the meadows of Yosemite should be a requirement to anyone getting married in the park!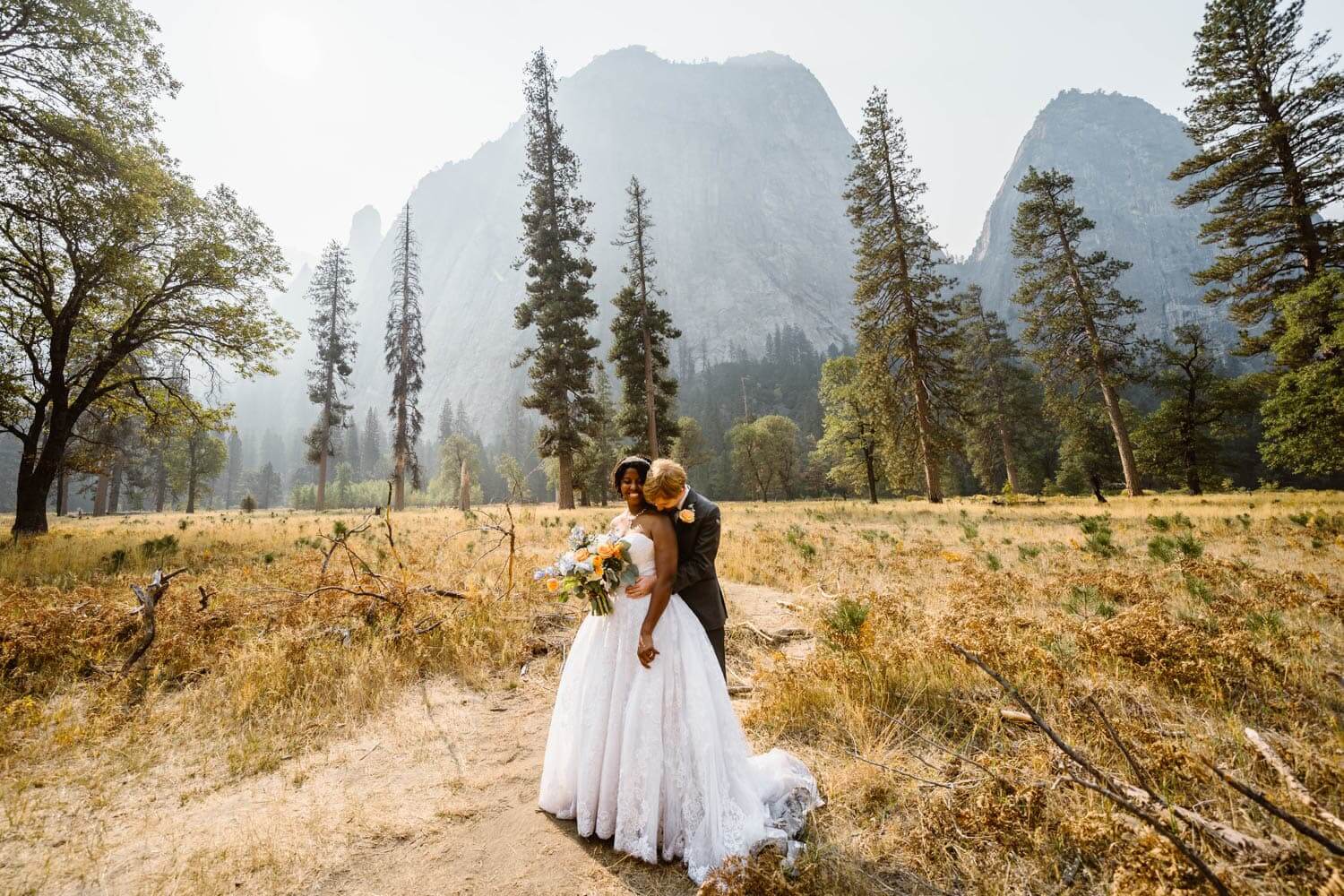 ---
BRIDAL VEIL FALLS
An awe inspiring place to hold your ceremony as the waterfall towers and gushes above you. This area also has some woodsy vibes just below the waterfall where you can take intimate photos. (be prepared for mist!)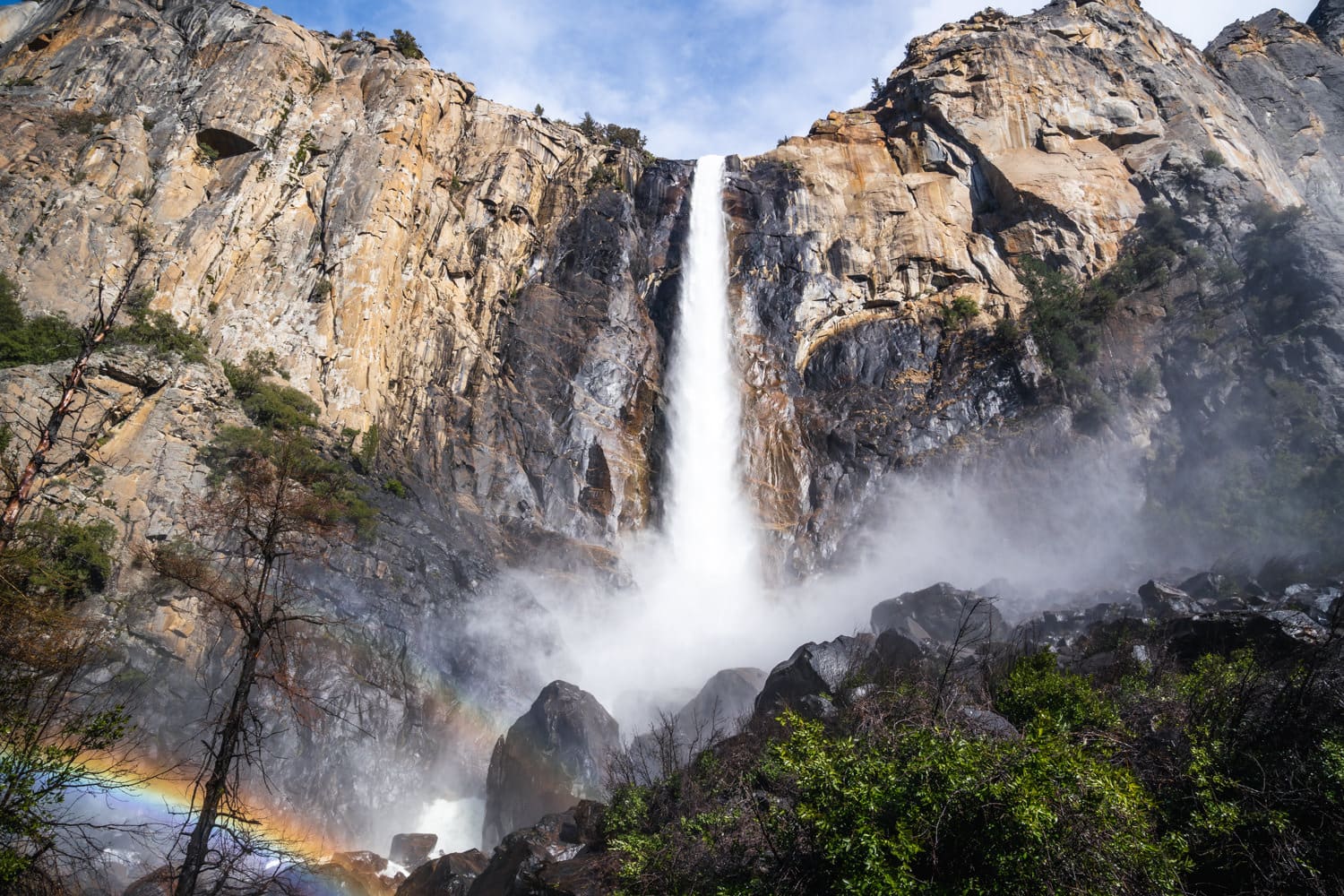 ---
YOSEMITE FALLS
One of the most popular spots in all of Yosemite. The waterfall can be loud and busy during the summer months but it is right next to the Yosemite Valley Lodge and is very accessible for friends and family!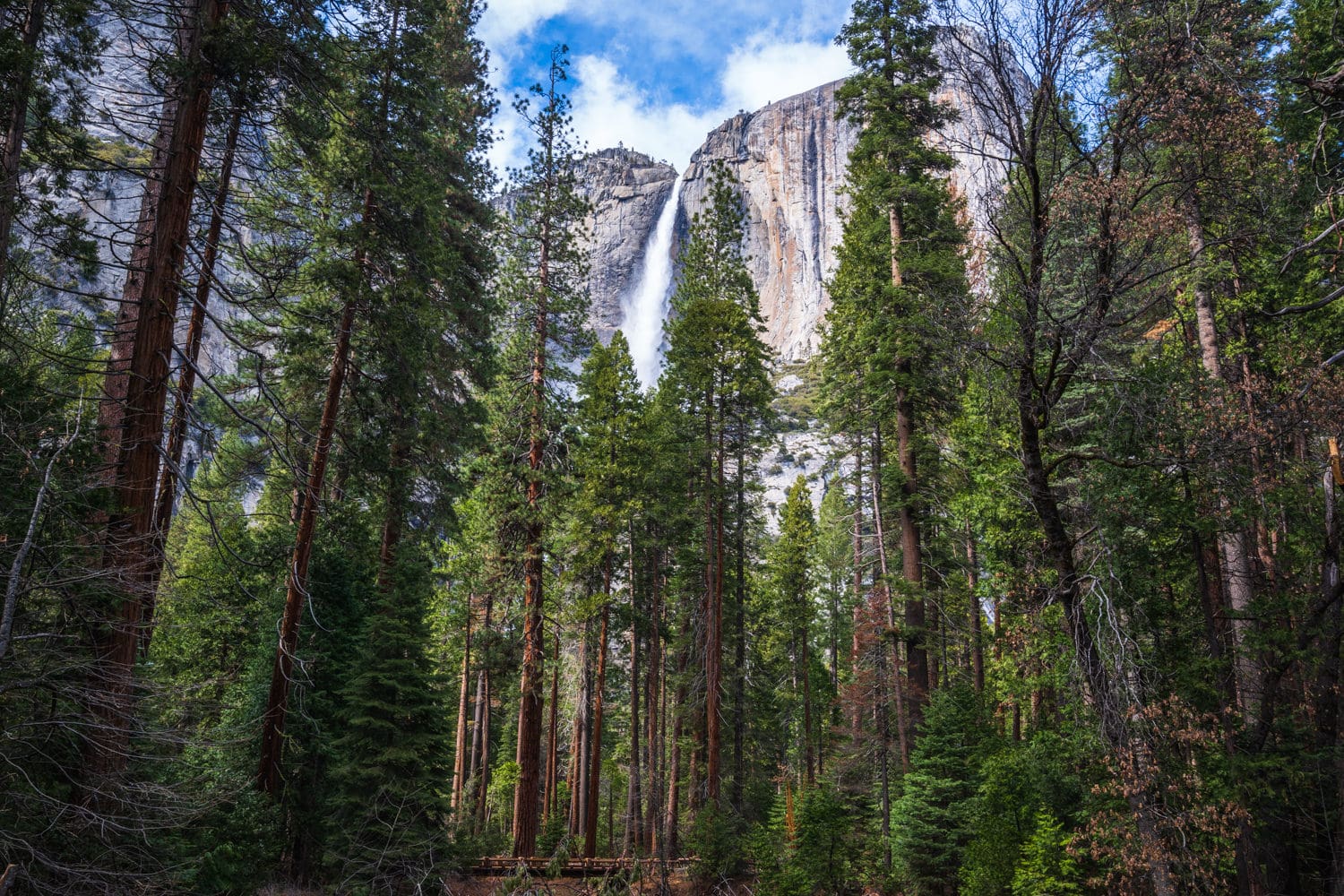 ---
TUNNEL VIEW
One of the most popular spots in the park and for good reason! This might be one of the best views in Yosemite because it encapsulates the beauty in one spot. You have El Capitan to the left, Half Dome to the center and Bridal Veil to the right. Be prepared to arrive early to avoid the crowds!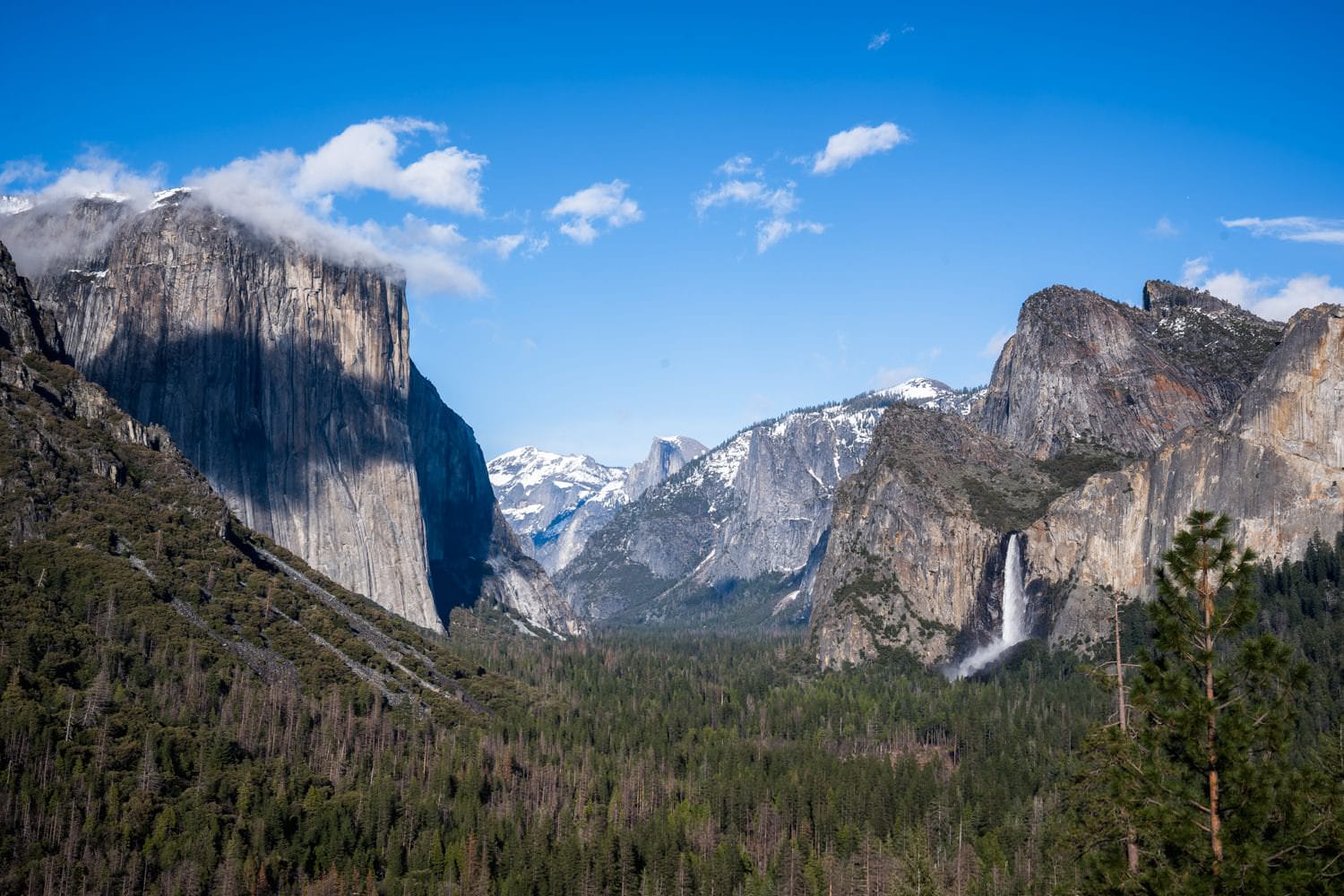 ---
OTHER CEREMONY LOCATIONS
Wawona
Valley View
Cascades Picnic Area
Swinging Bridge
Cathedral Beach
Sentinel Beach
Chilnualna Falls Trailhead Parking Lot
Tenaya Lake Beach – Elevation: 8,150 feet
Tuolumne Meadows Lodge Area – Elevation: 8,600 feet
Tuolumne Grove – Elevation: 6,200 feet
Merced Grove – Elevation: 6,000 feet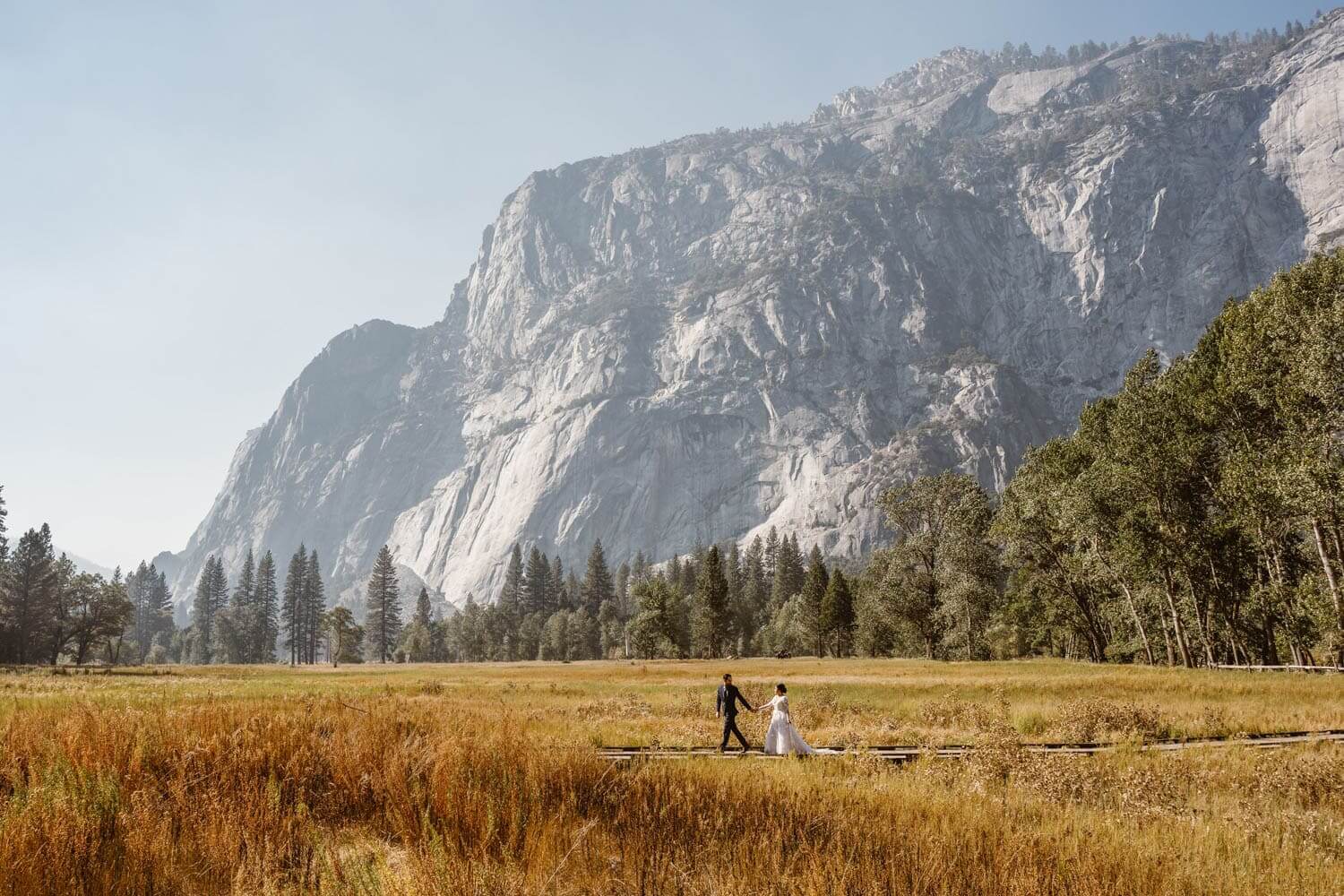 ---
TEAM
My name is Sean, and I can't wait to help create your Yosemite adventure elopement! I'm a free spirit who has dedicated my life to exploring this wild world and connecting to the people in it.
I know firsthand what an important and personal decision this is—my wife and I eloped to Northern Ireland. You're trusting me to capture this amazing day, and I make it my responsibility to make sure you have an incredible experience from start to finish.
My passion has led me here, where I can follow my heart and share my love for the outdoors with others on their wedding day. It's truly an awesome experience, and I'm stoked every time I get to document your day.
When I'm not photographing couples, I love to go exploring with my wife and our corgi. Our dream is to own an Airstream and take Vows and Peaks on the road!
Sound like the perfect match? Reach out so we can get started on your epic Yosemite elopement!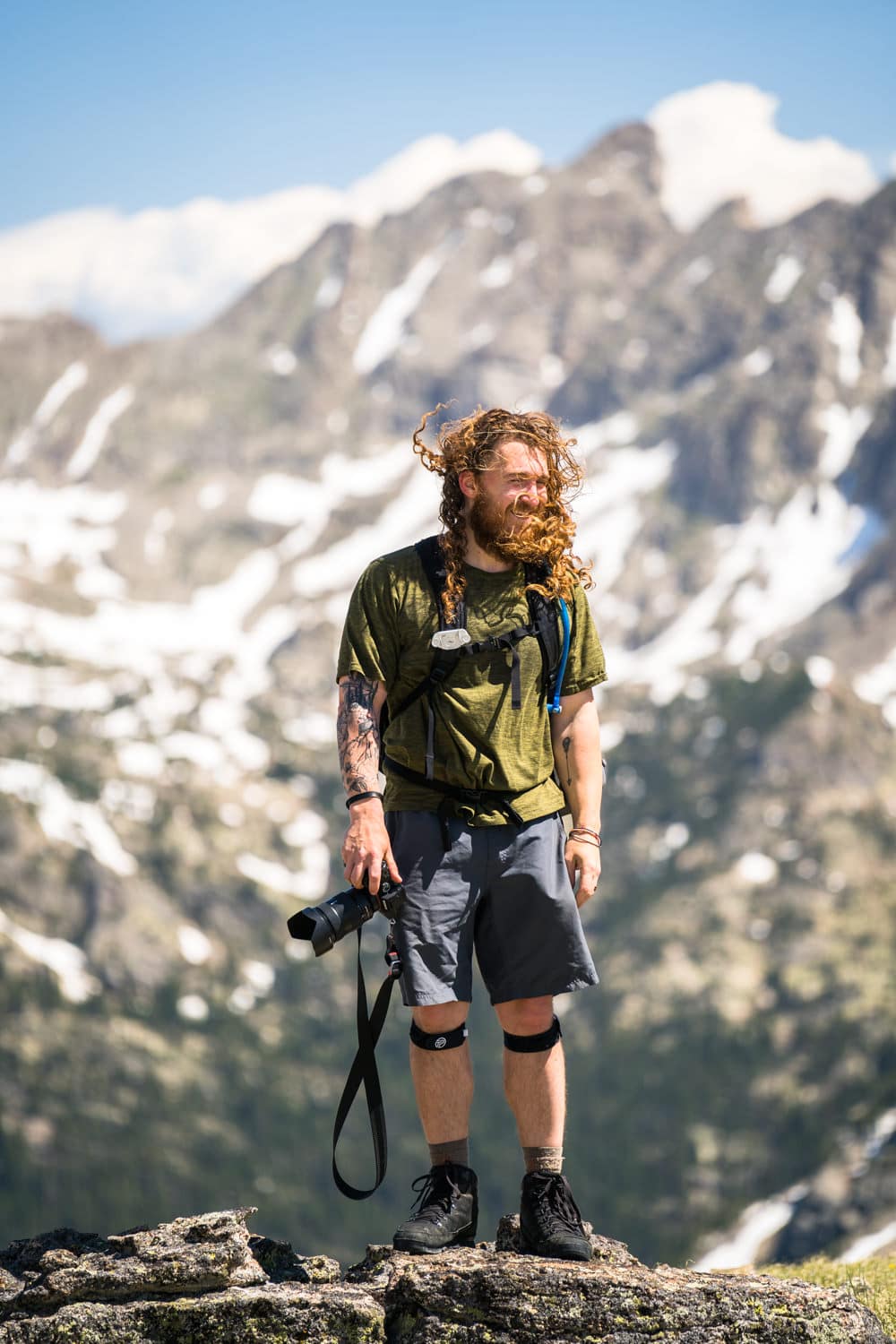 READY TO ELOPE IN YOSEMITE?
---