Glacier Point and Taft Point Elopement in Yosemite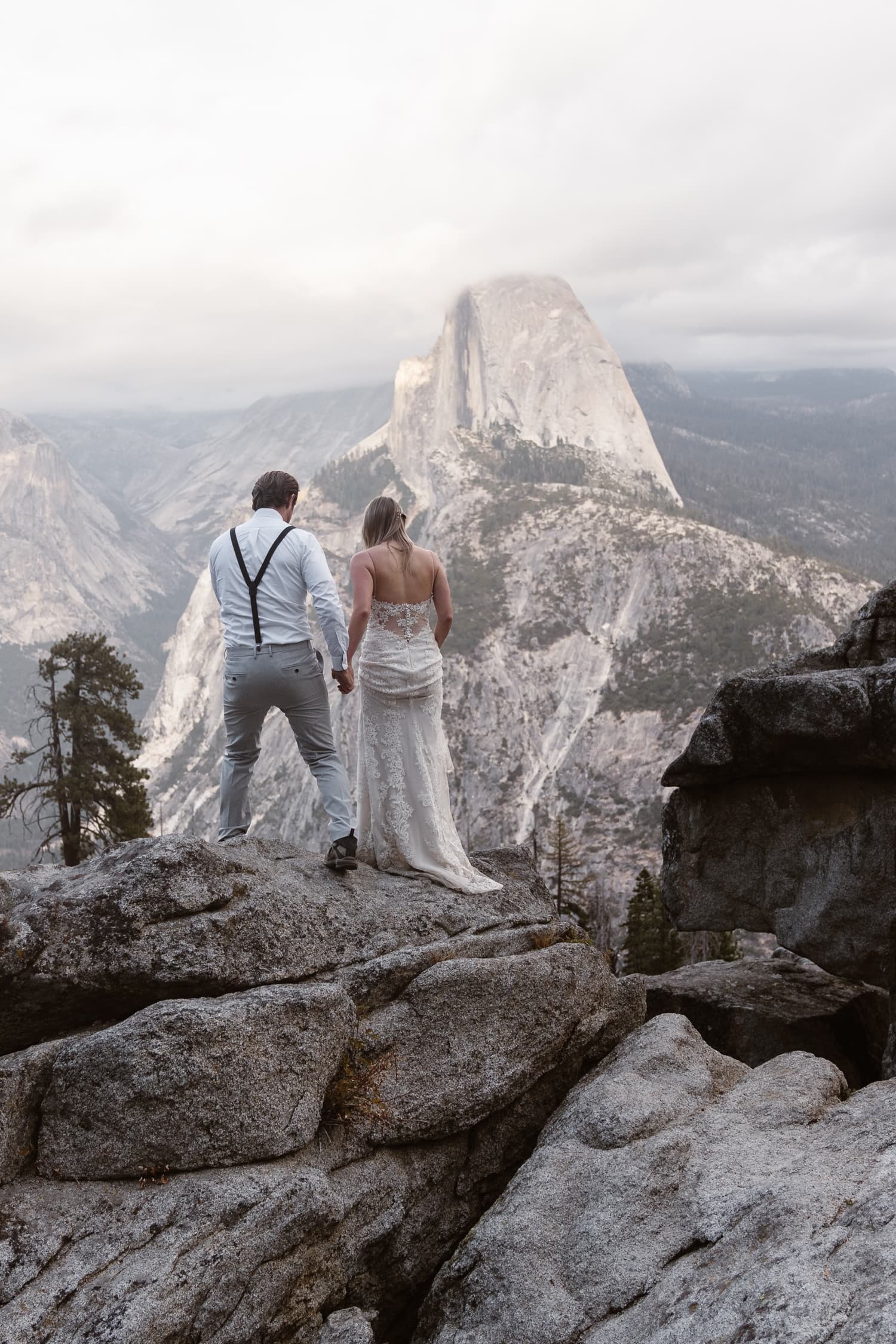 Yosemite has always had a special place in my heart. I grew up going there every summer as a child and remember fishing with my dad at the bottom of Vernal Falls. My parents even spent their honeymoon at the famous The Ahwahnee Hotel. So naturally, getting called to photograph Nick and Megan's Glacier Point and Taft Point elopement in Yosemite is something I was super excited about!
Nick and Megan are also no strangers to this park after spending countless hiking and camping trips here over the years. They had a strong affinity for Glacier Point and Taft Point, which are some of the tallest parts of this National Park, both overlooking the valley and El Cap. These points have some of the best views in Yosemite, which made for some epic photo opportunities!
We started our adventure at Glacier Point where Nick and Megan shared a first look as Half Dome towered above them. Couples ask me what my favorite part of elopement days are and I always circle back to first looks. I love capturing the raw emotions of couples seeing each other for the first time. The looks are their faces are always different, yet the excitement is still the same.
Nick and Megan then shared their vows, had a ring exchange and opened a bottle of whiskey that they plan on sharing every year on their anniversary. What a cool yearly tradition! We then hiked around the area and took in the epic views of the granite lined Yosemite Valley and Half Dome from the distance.
---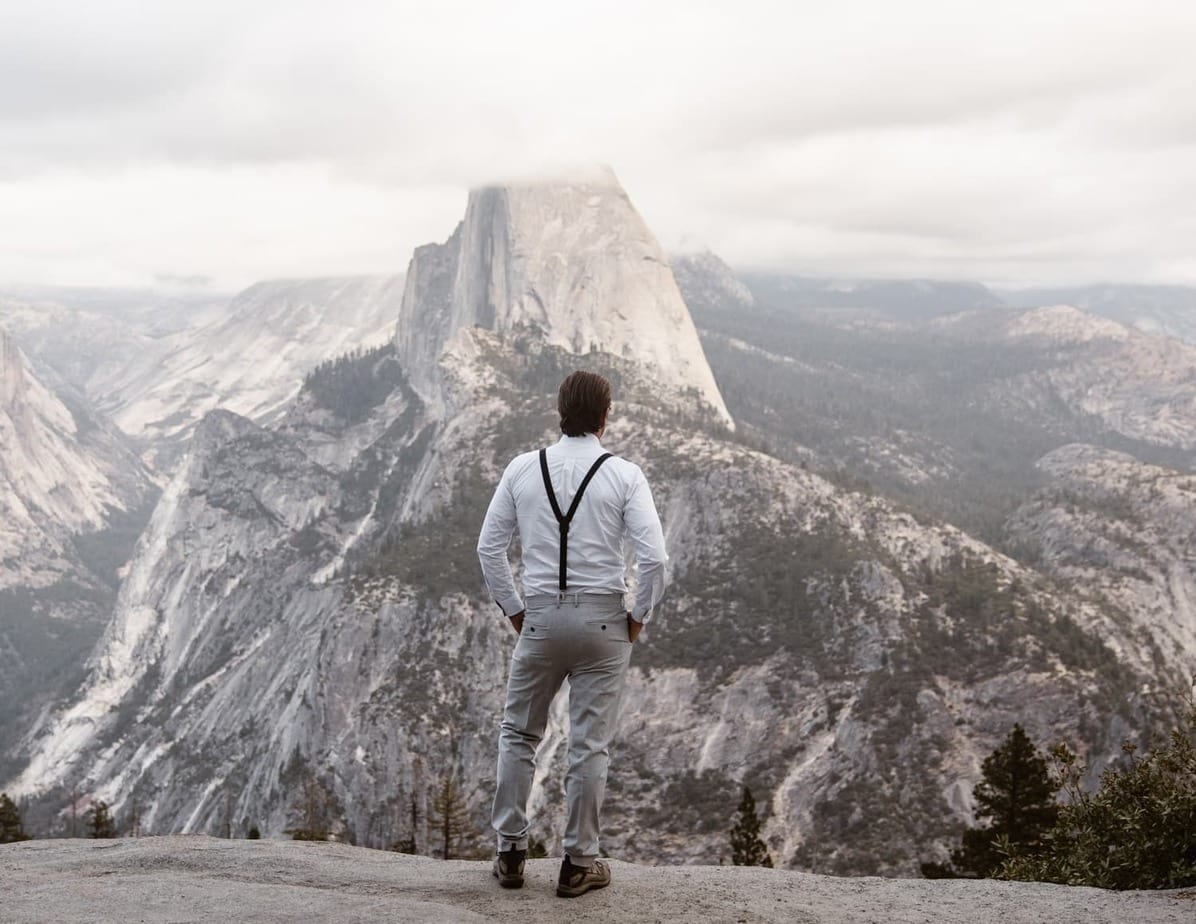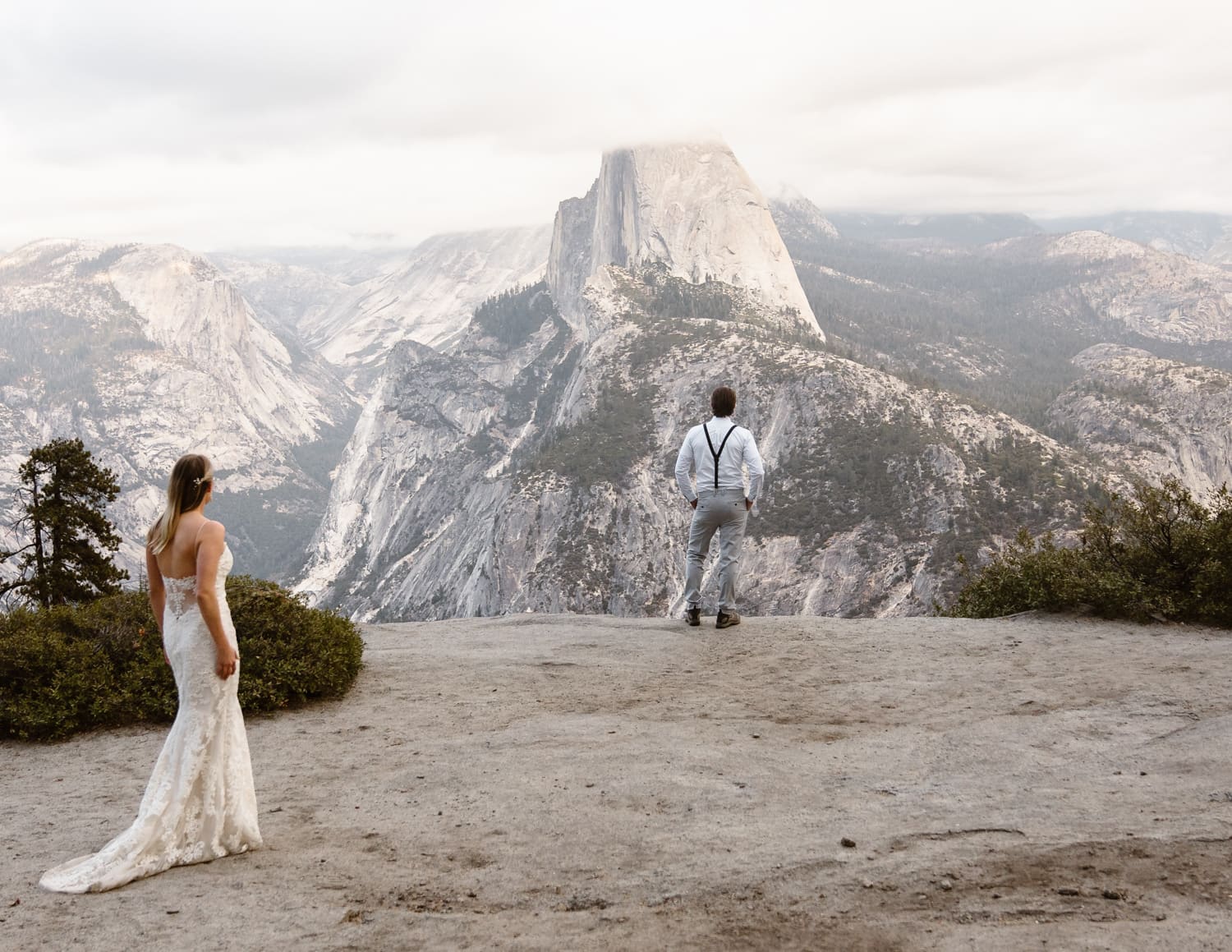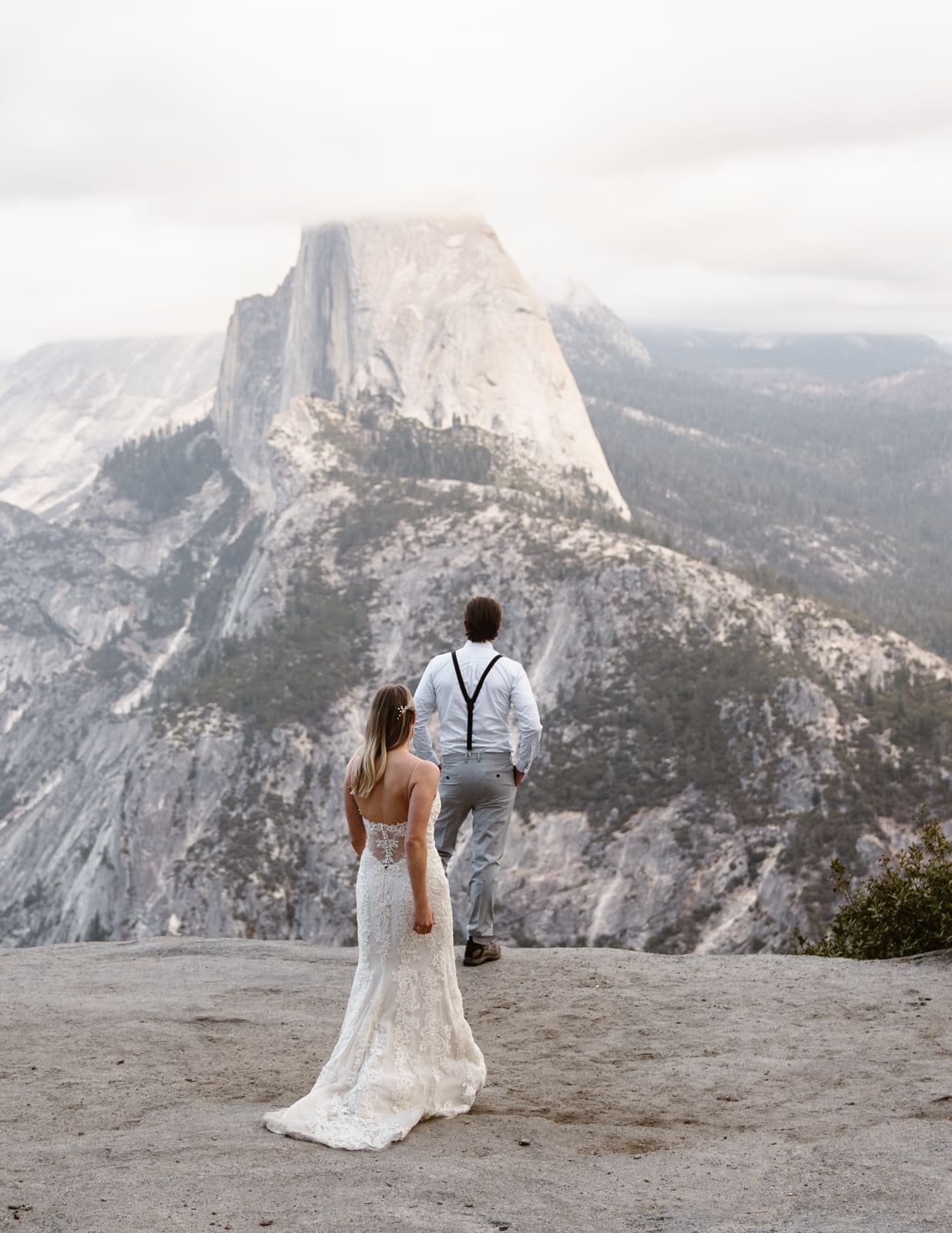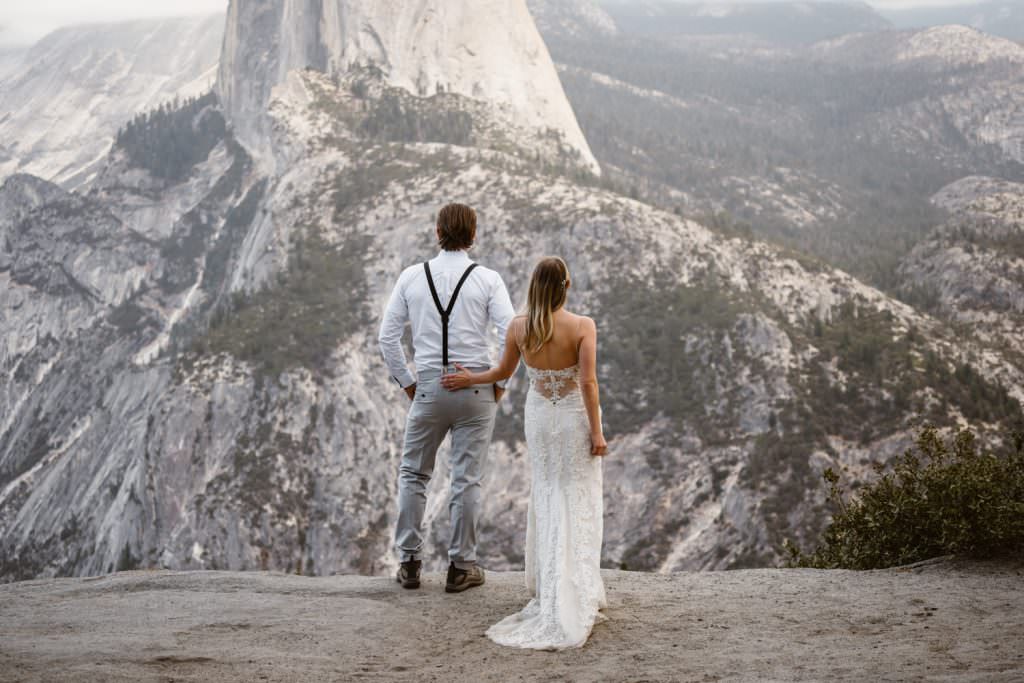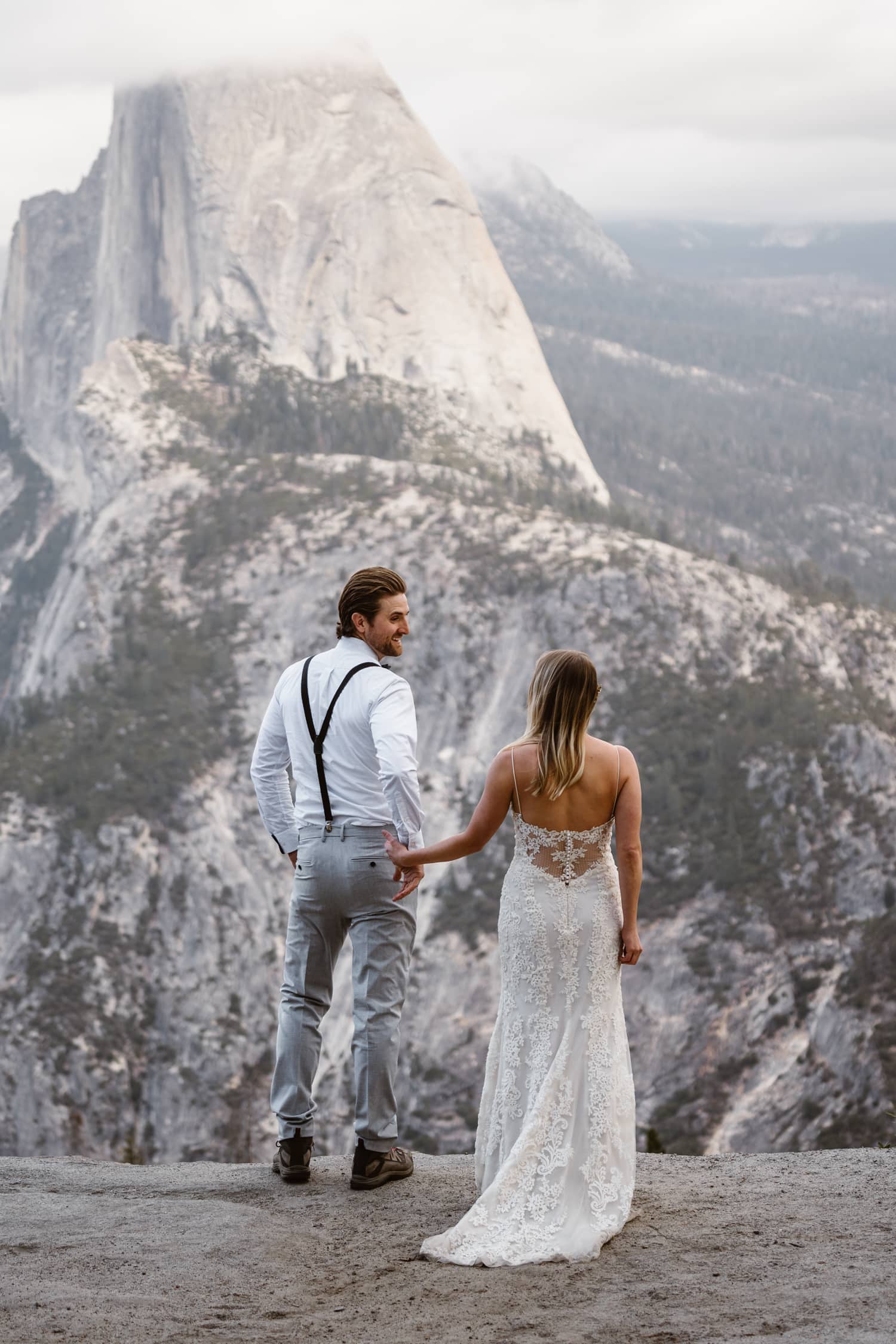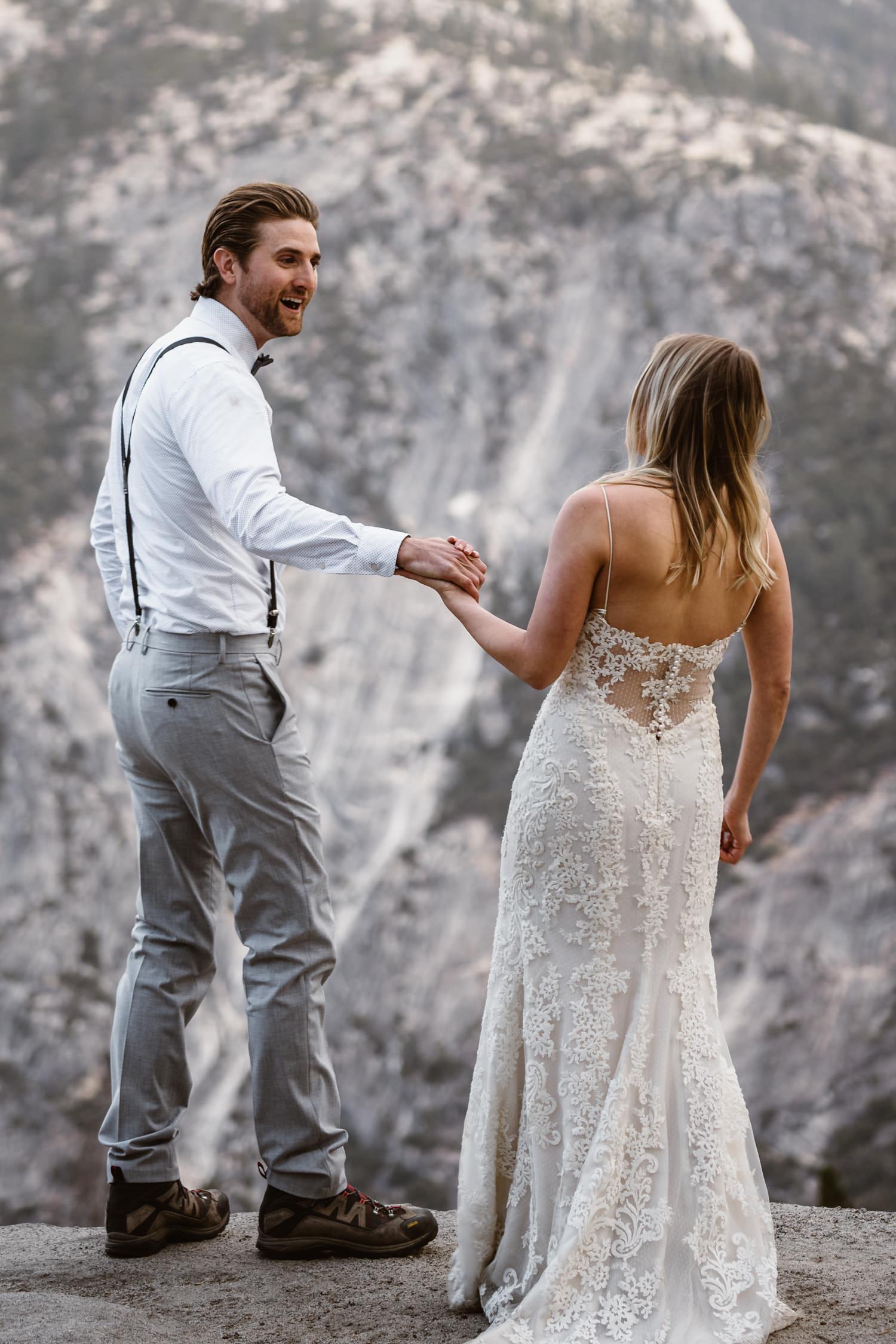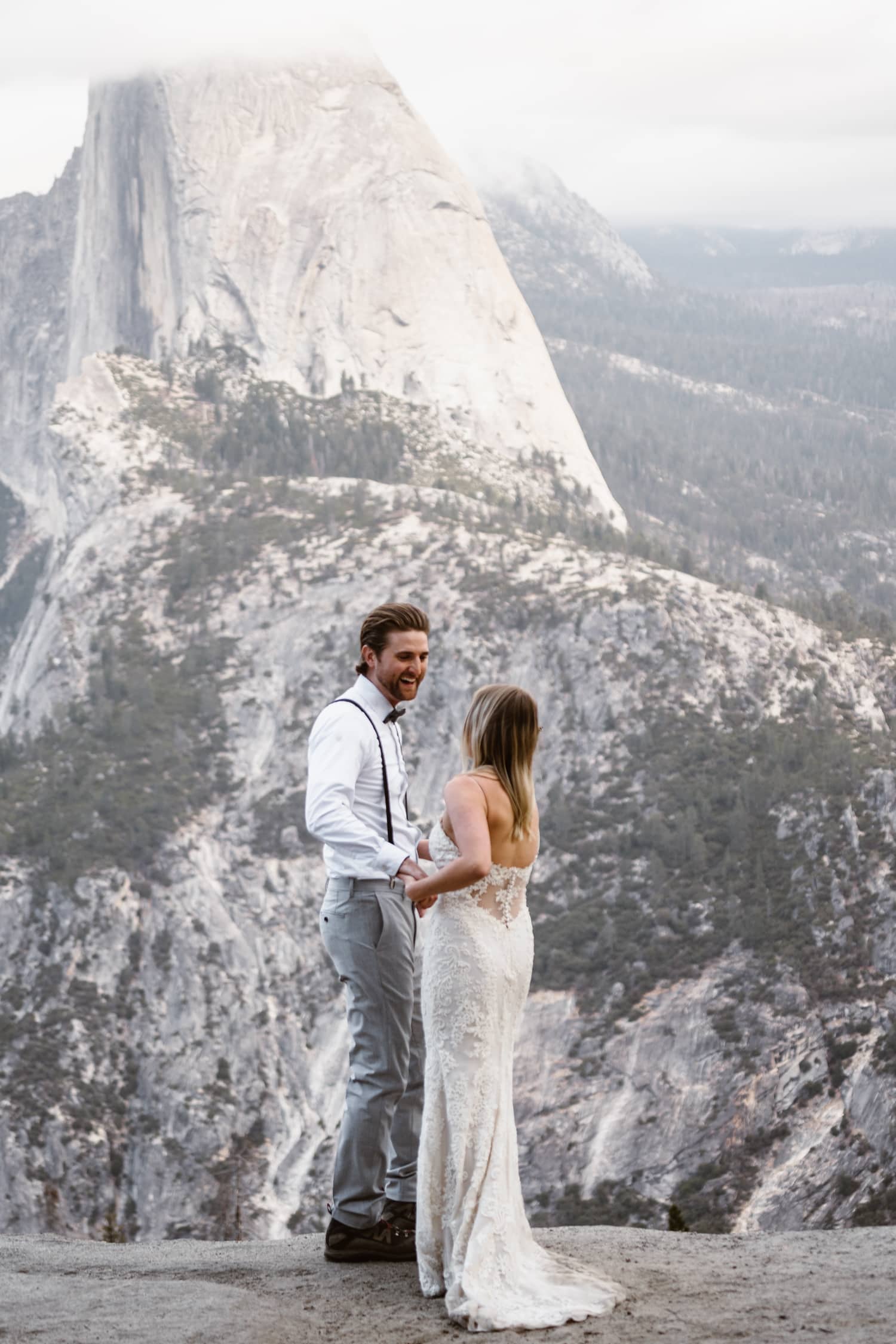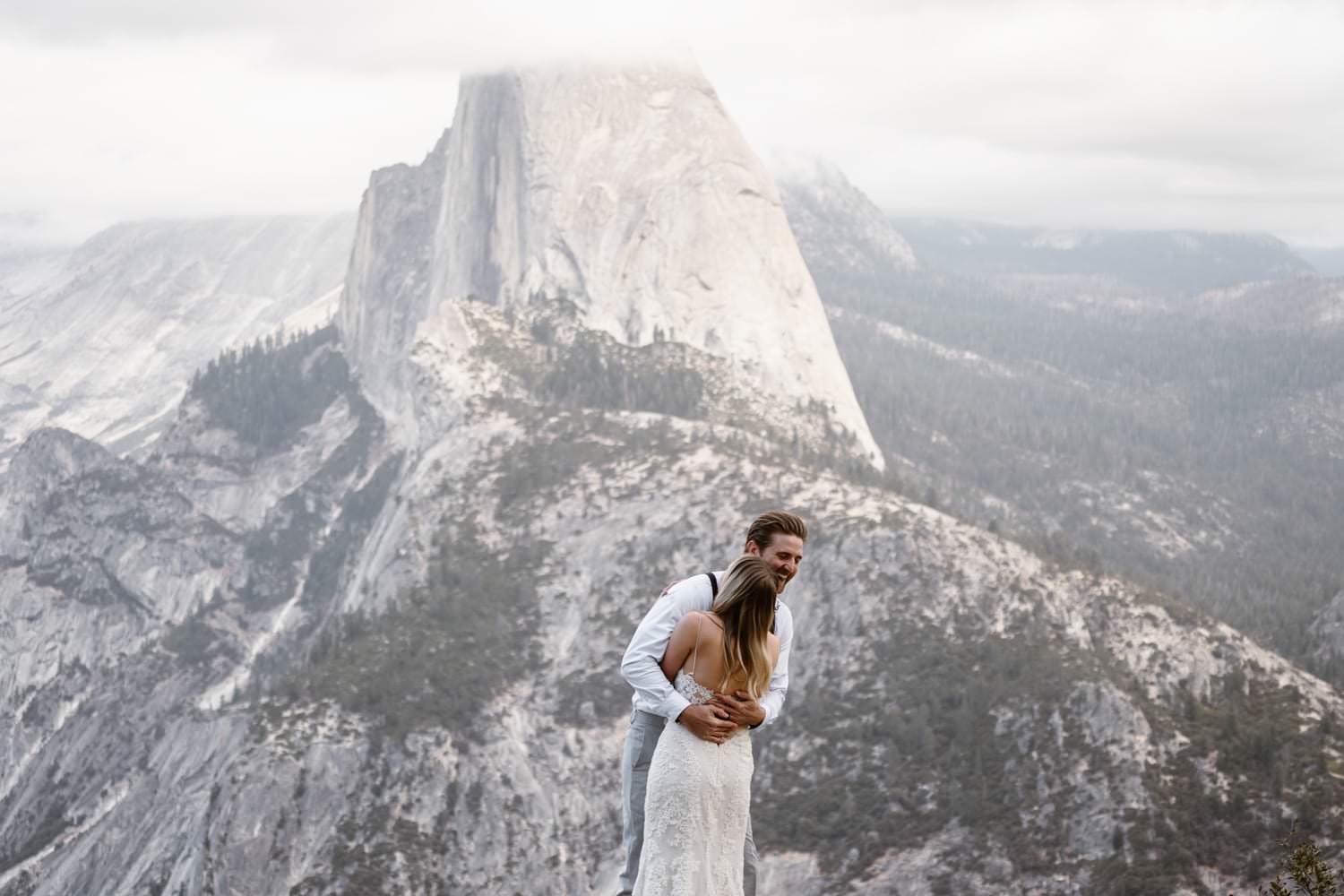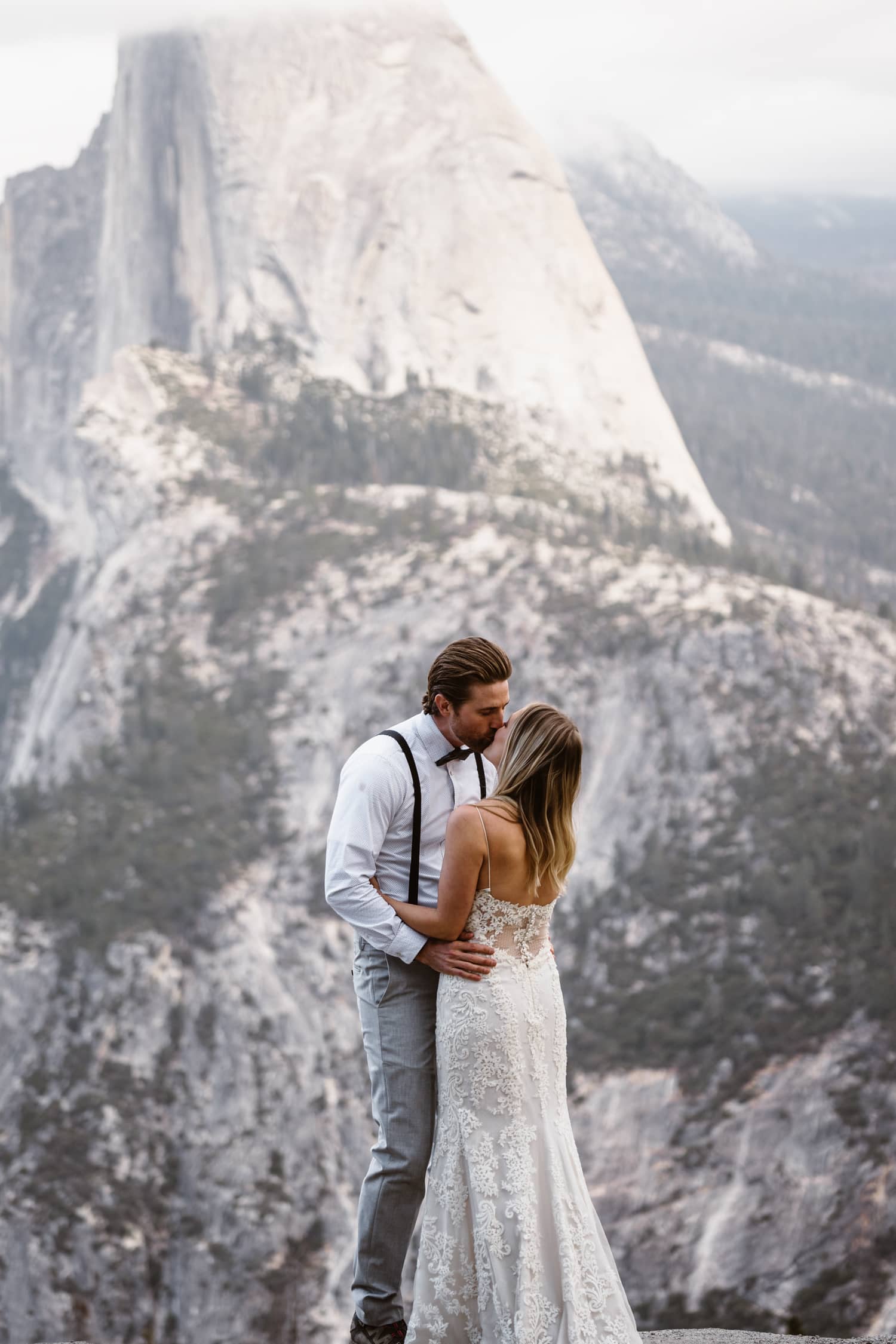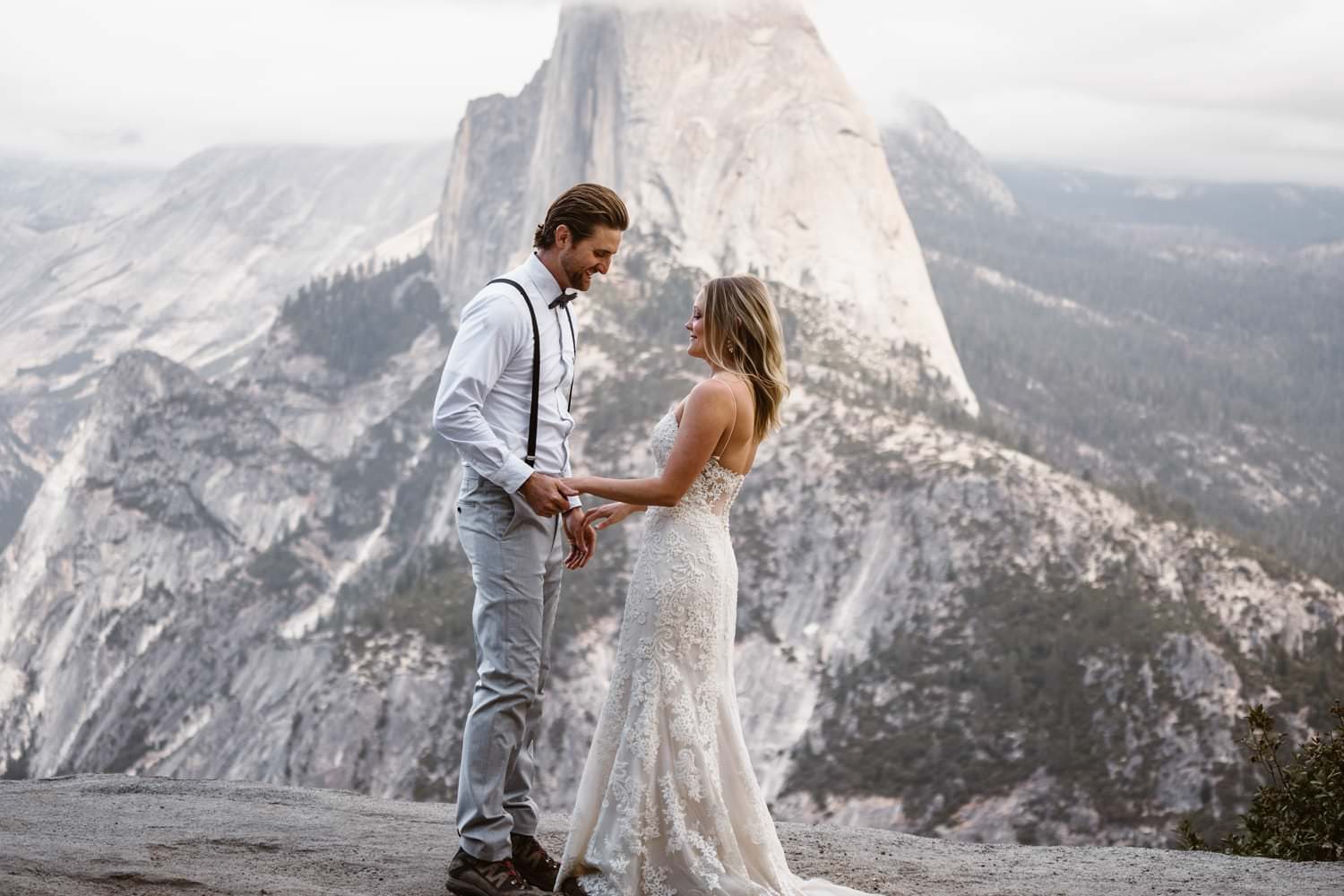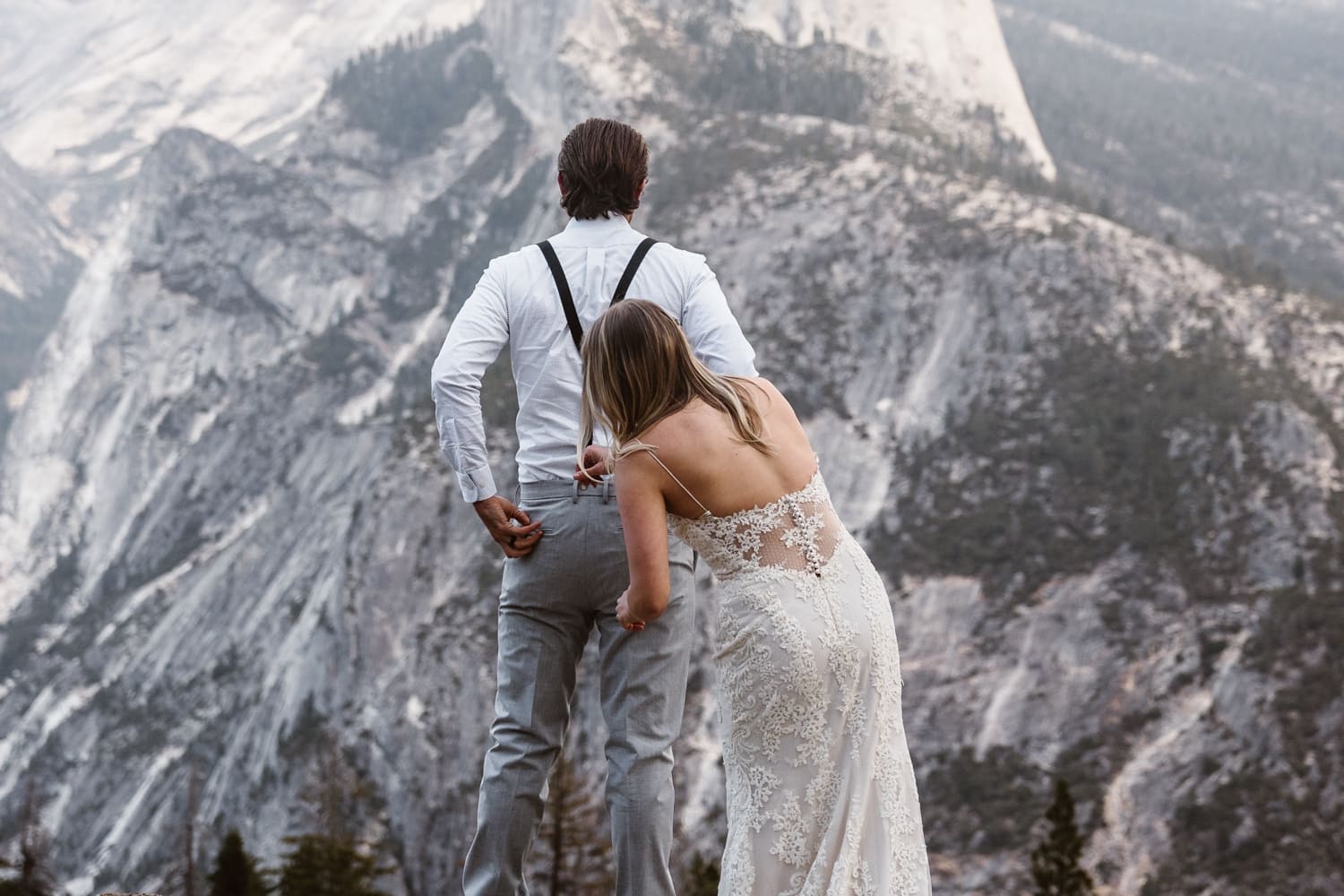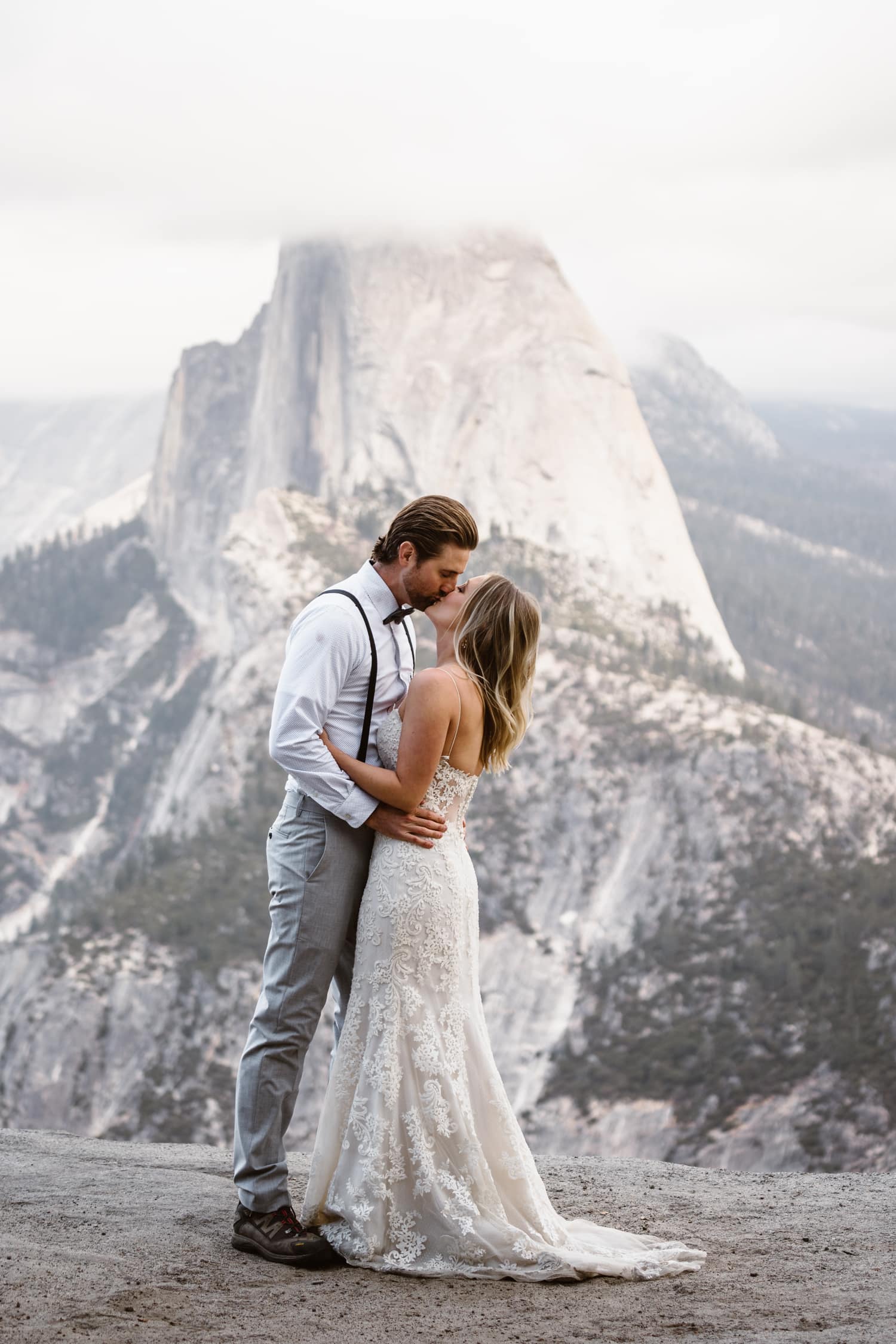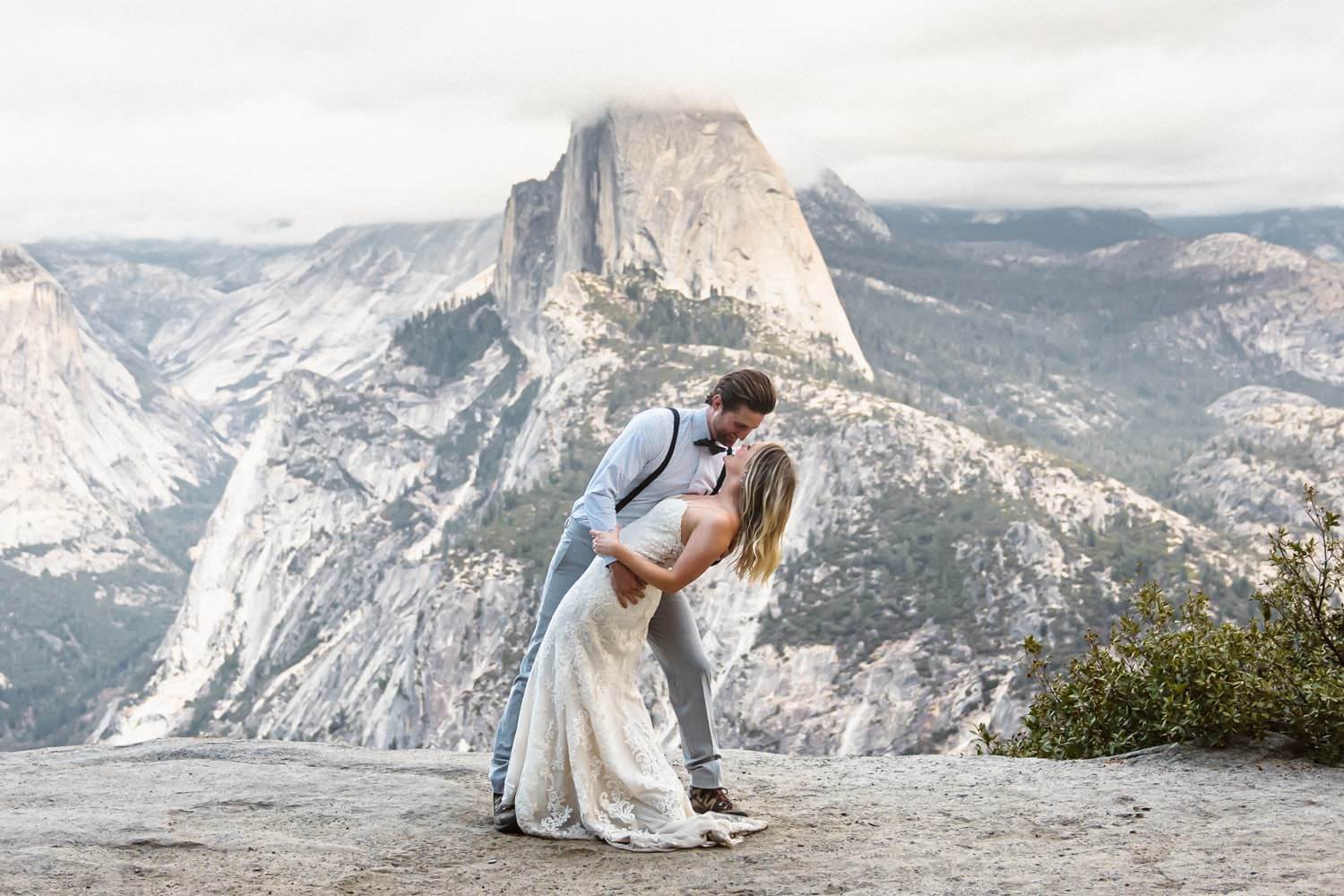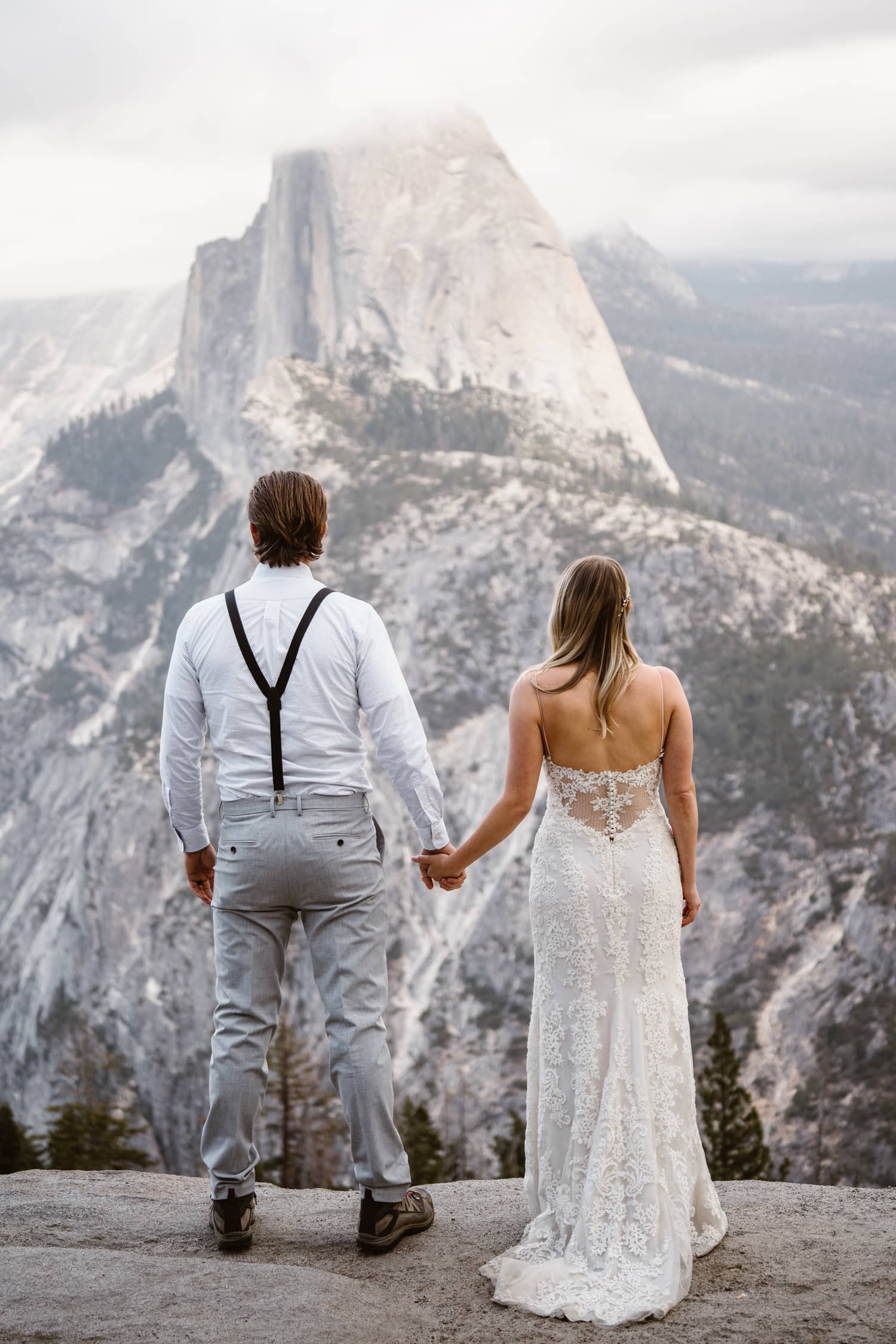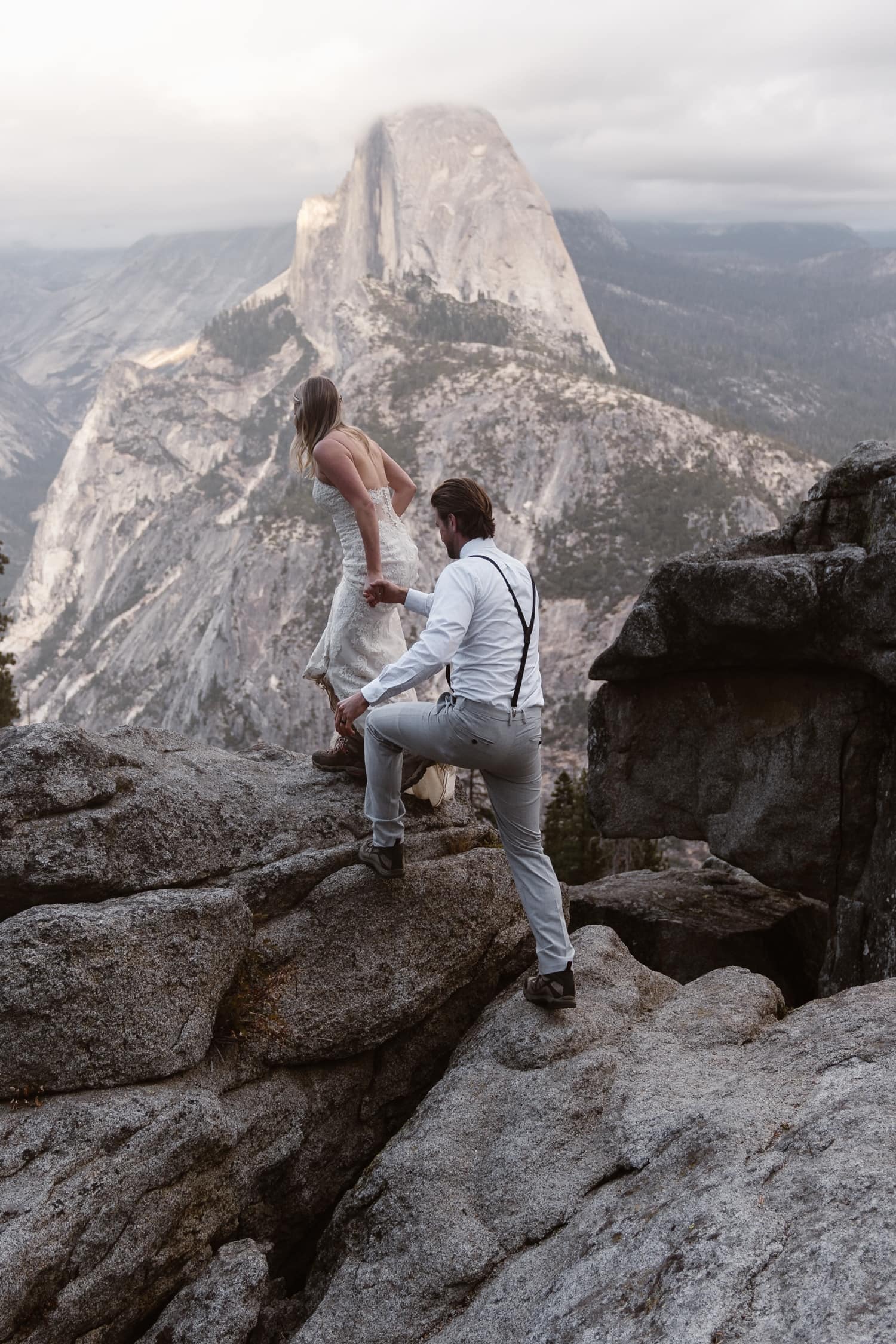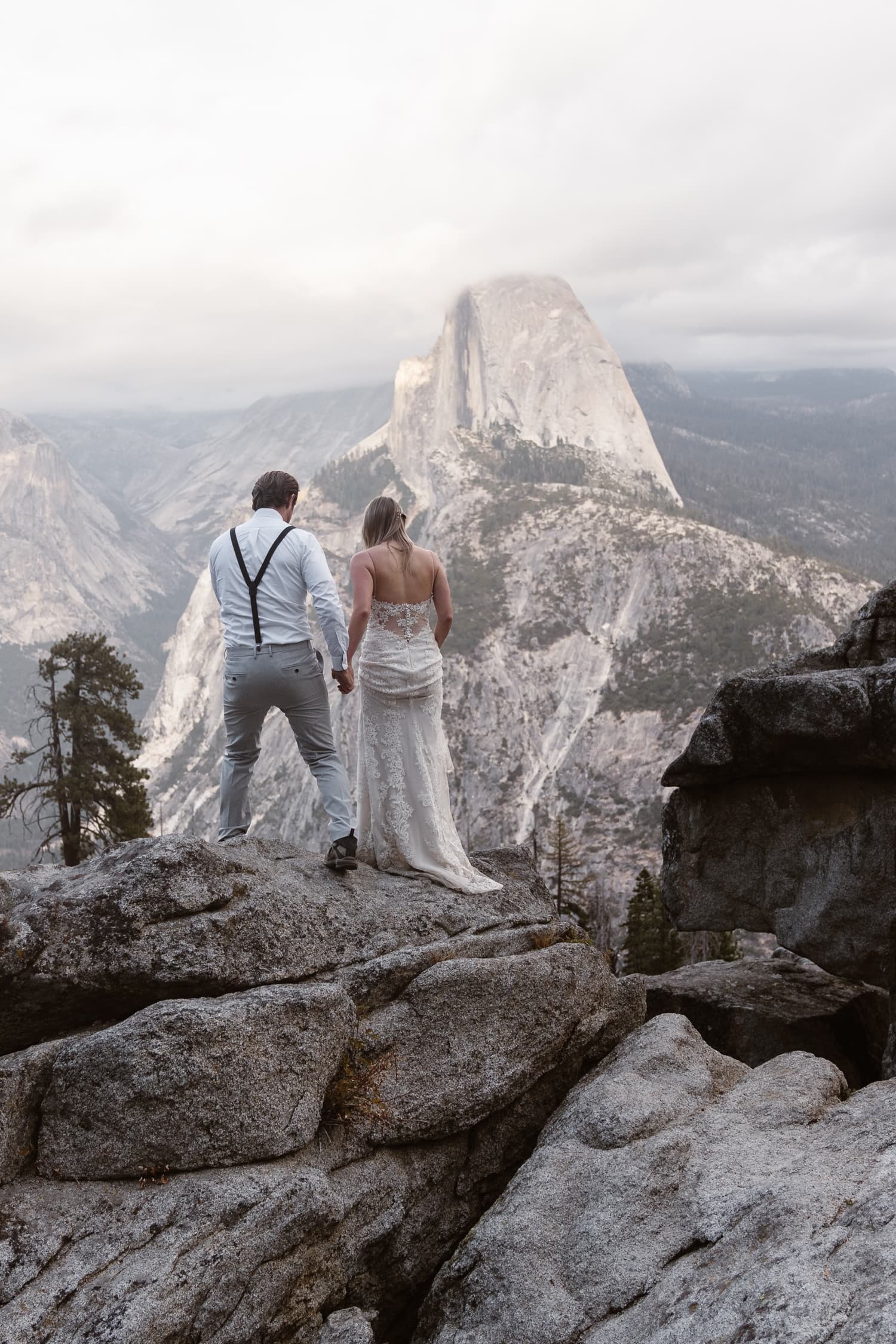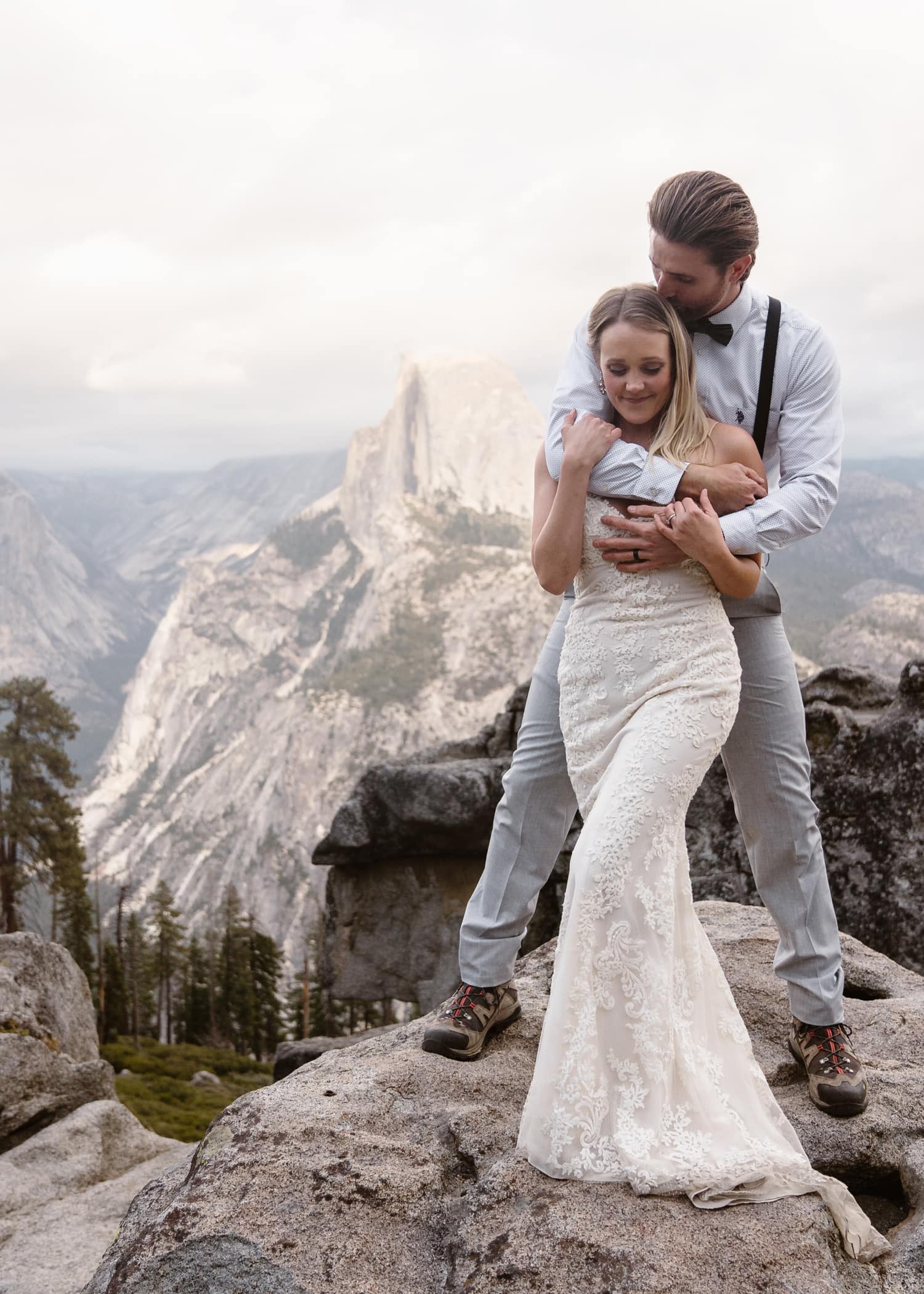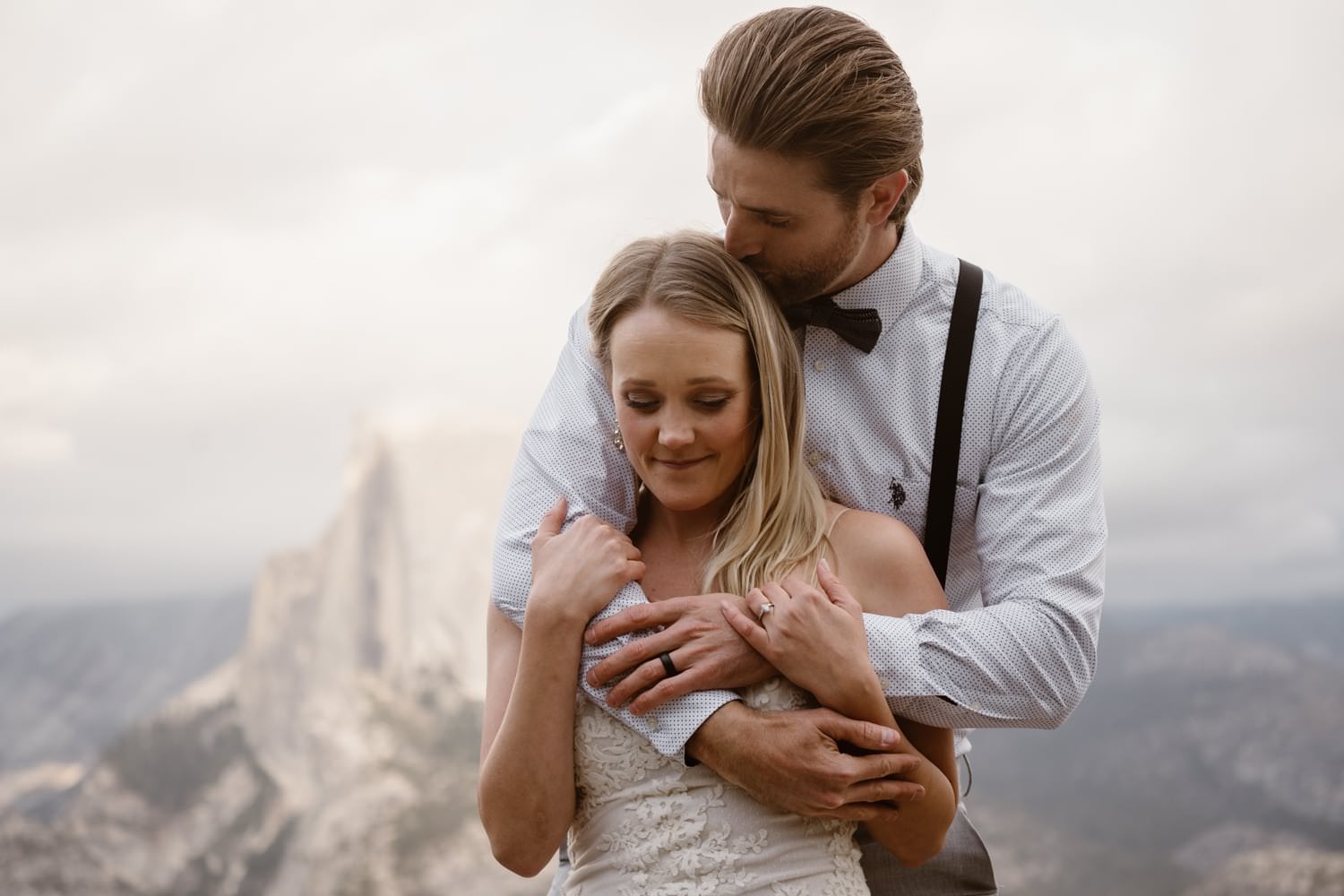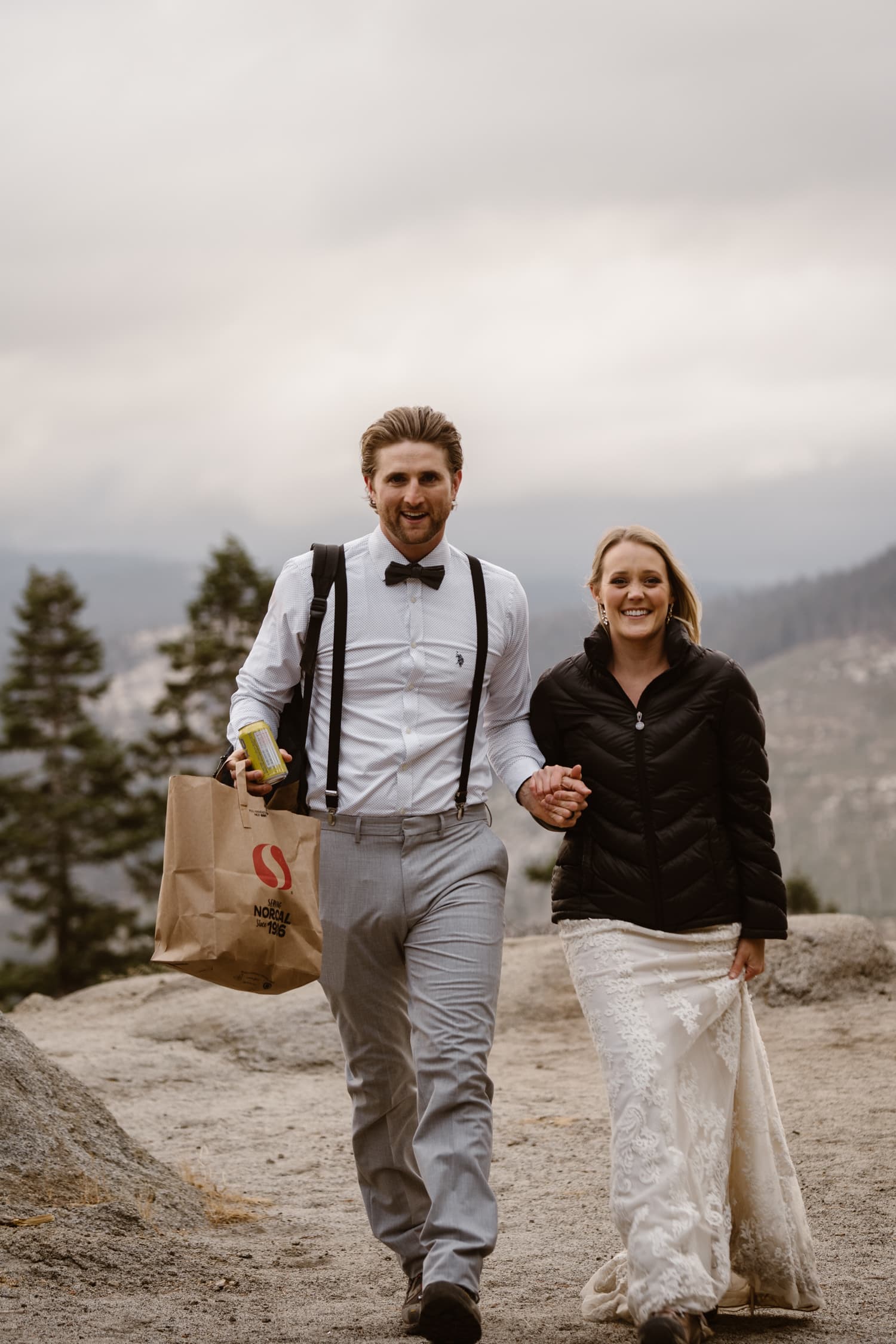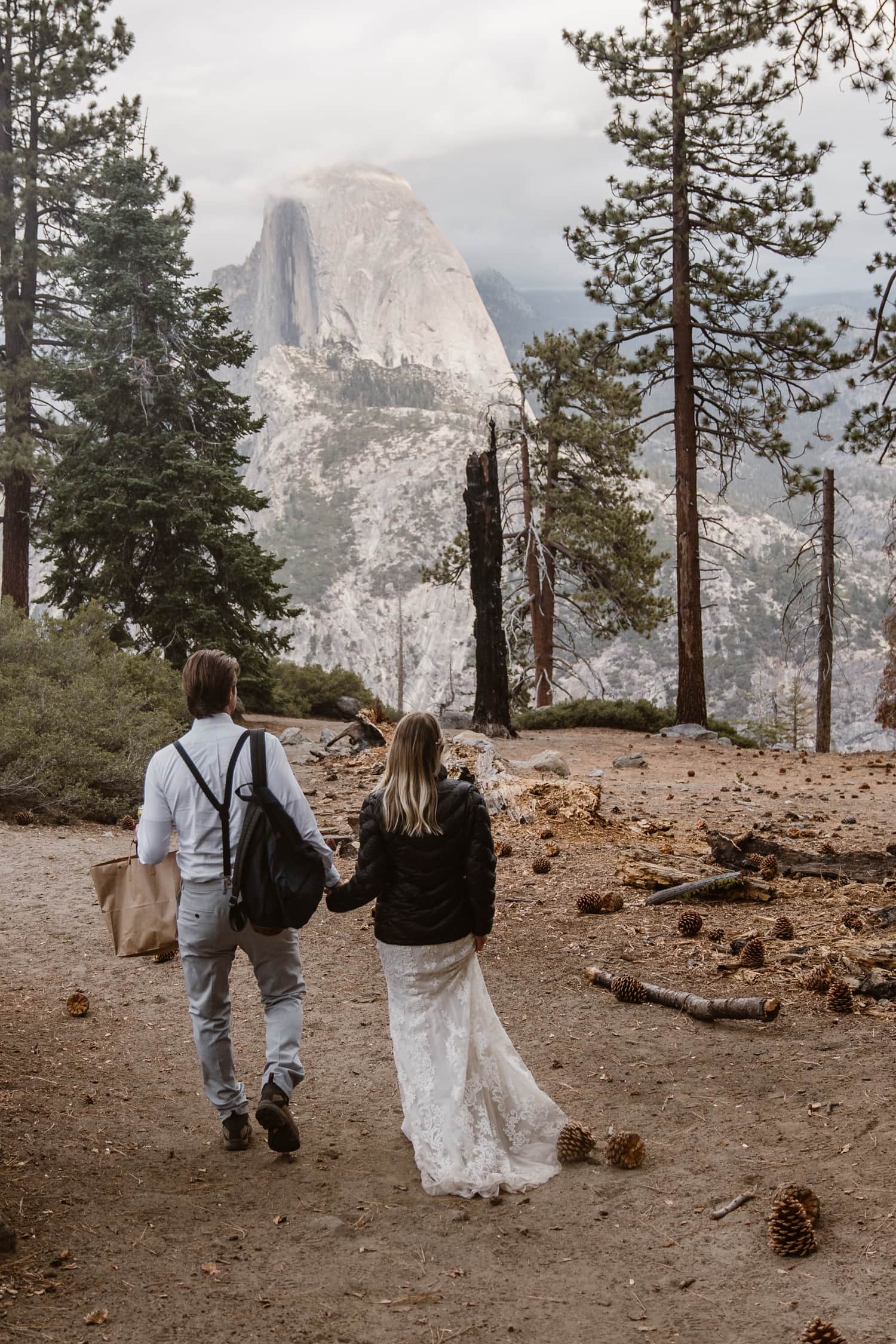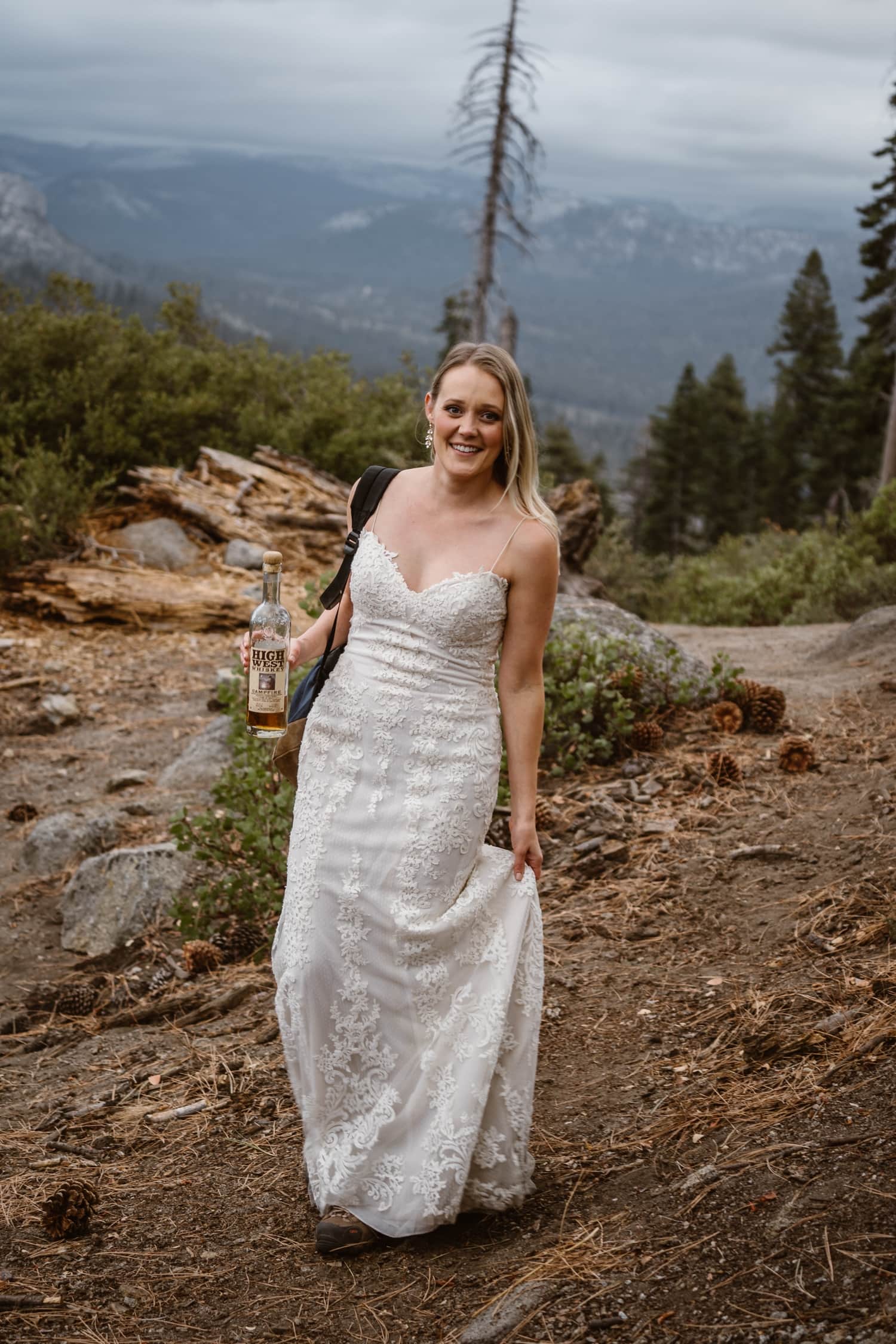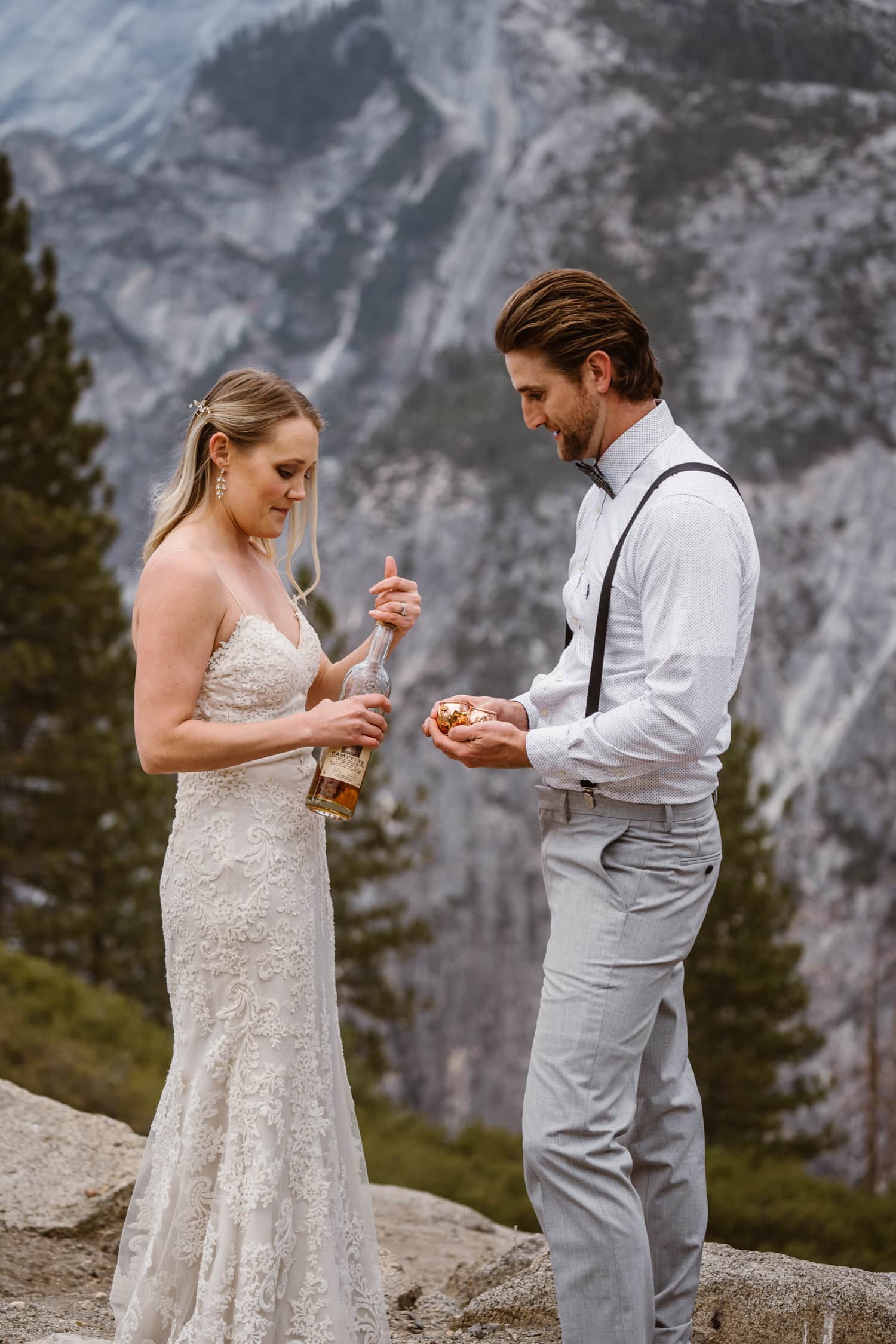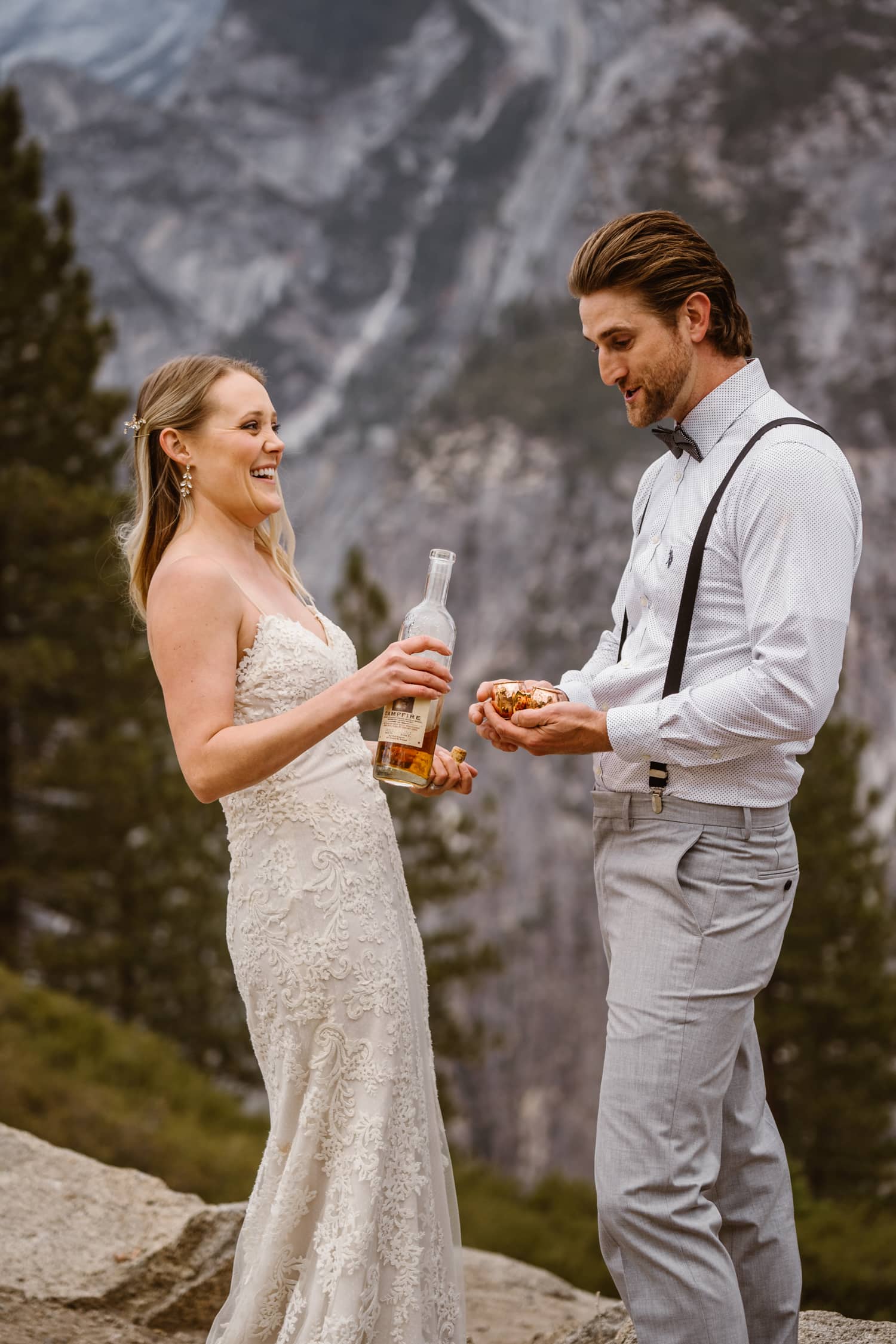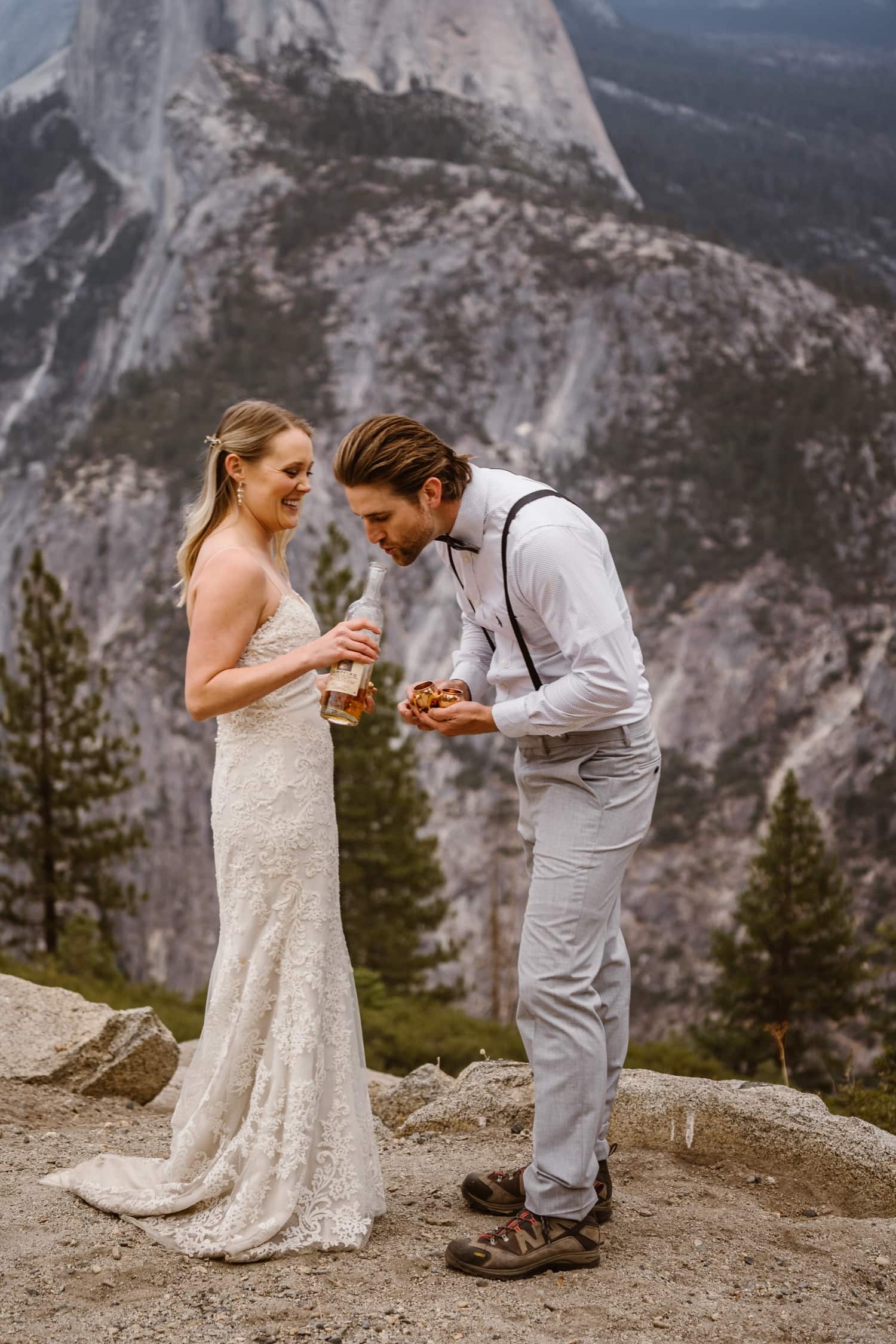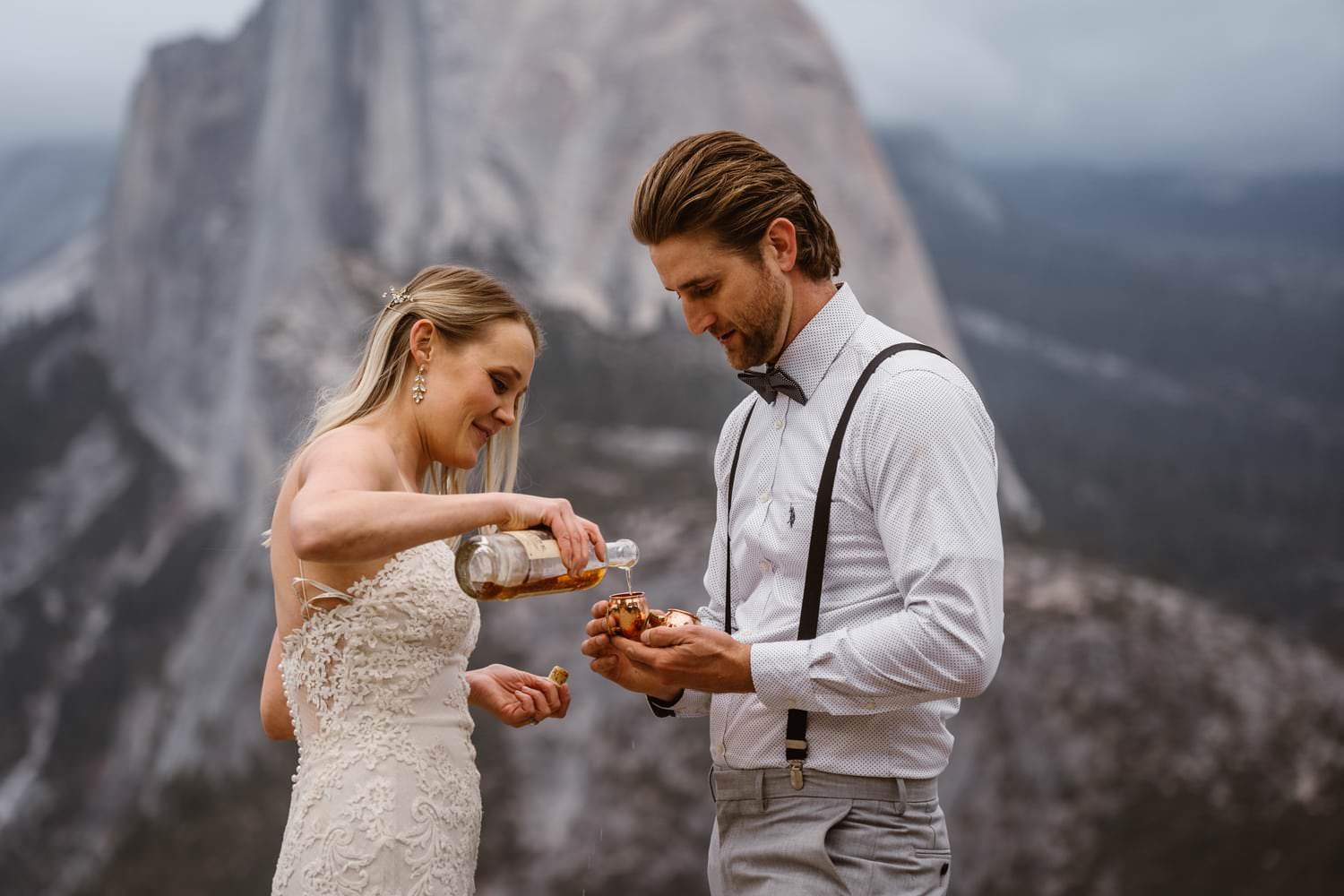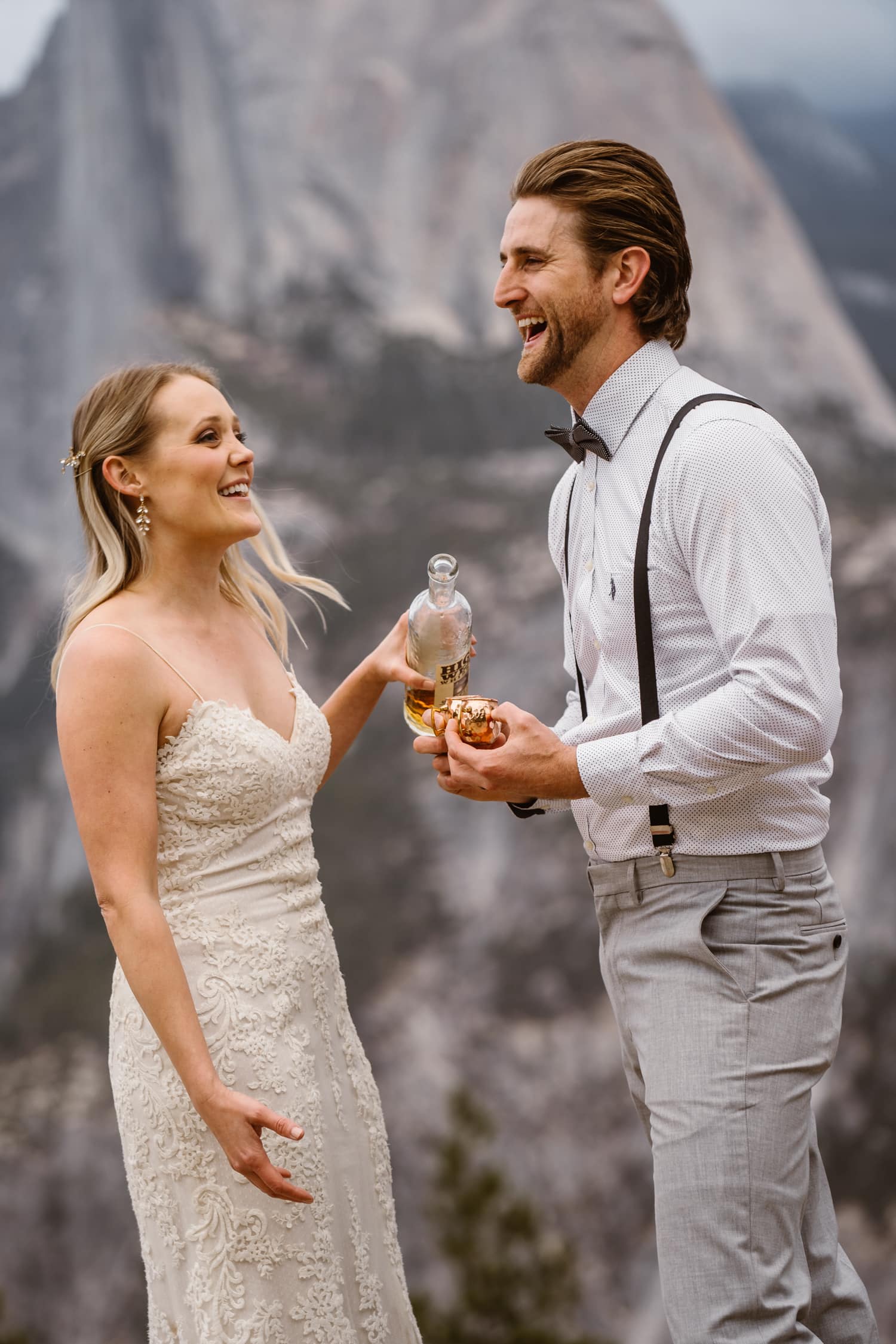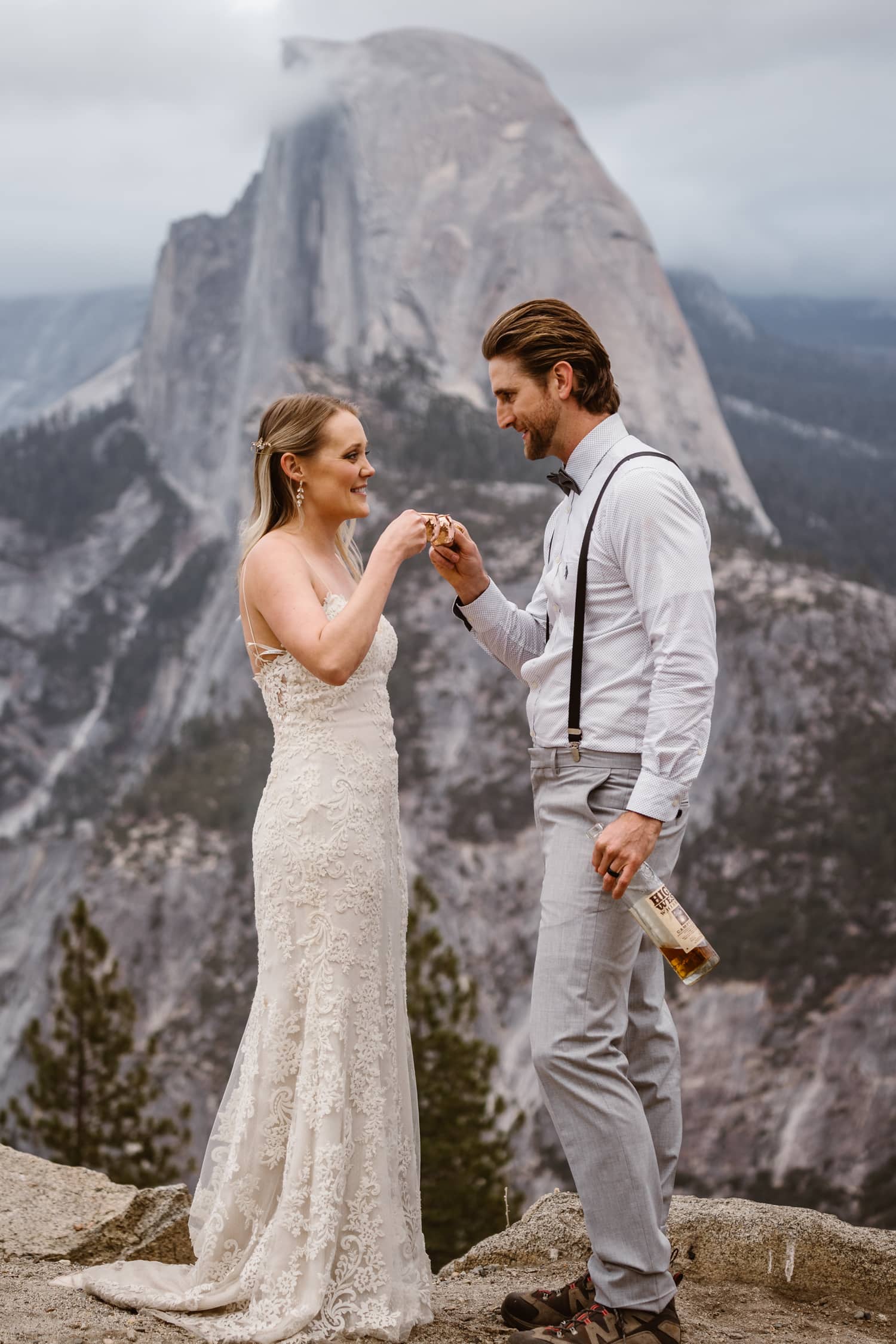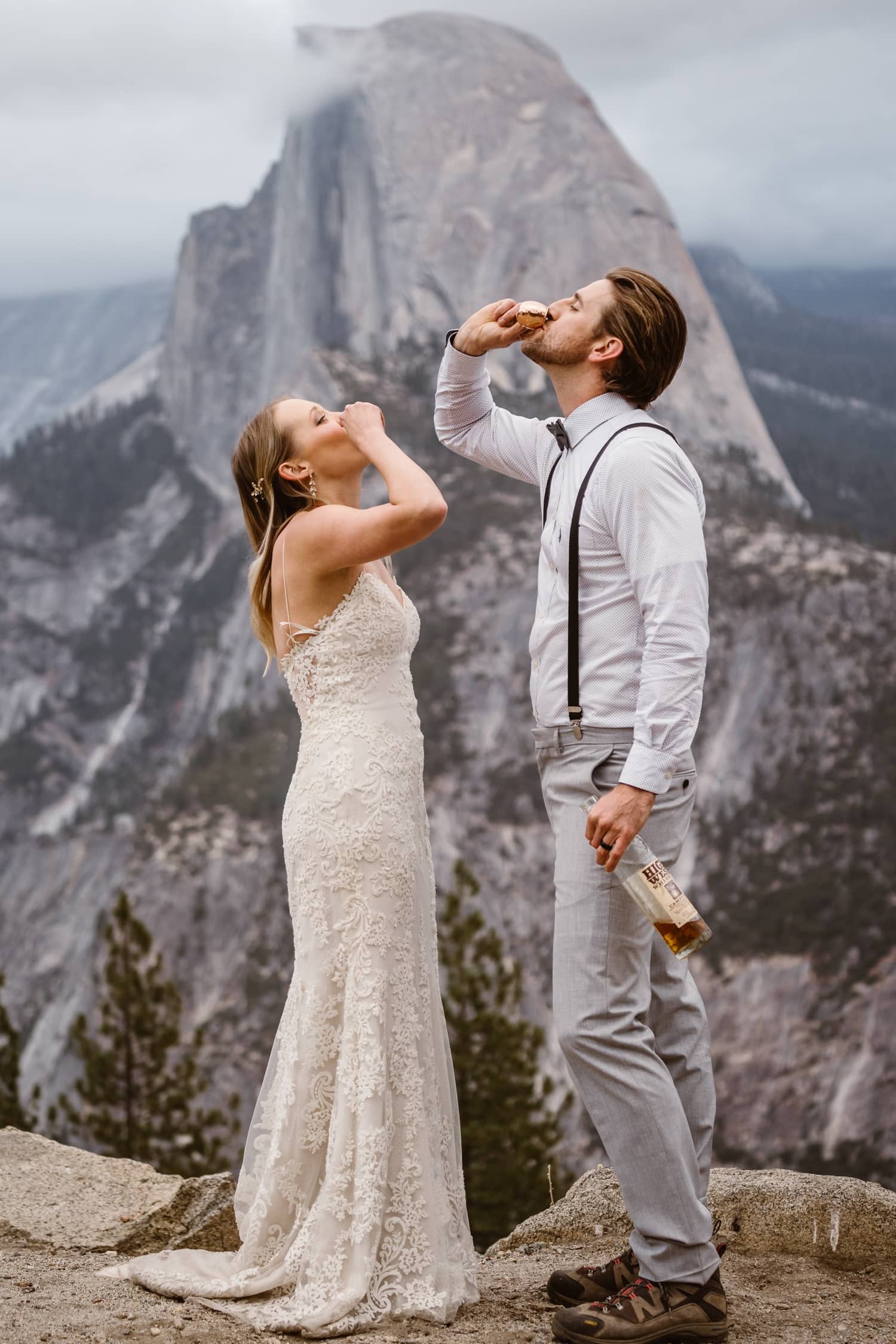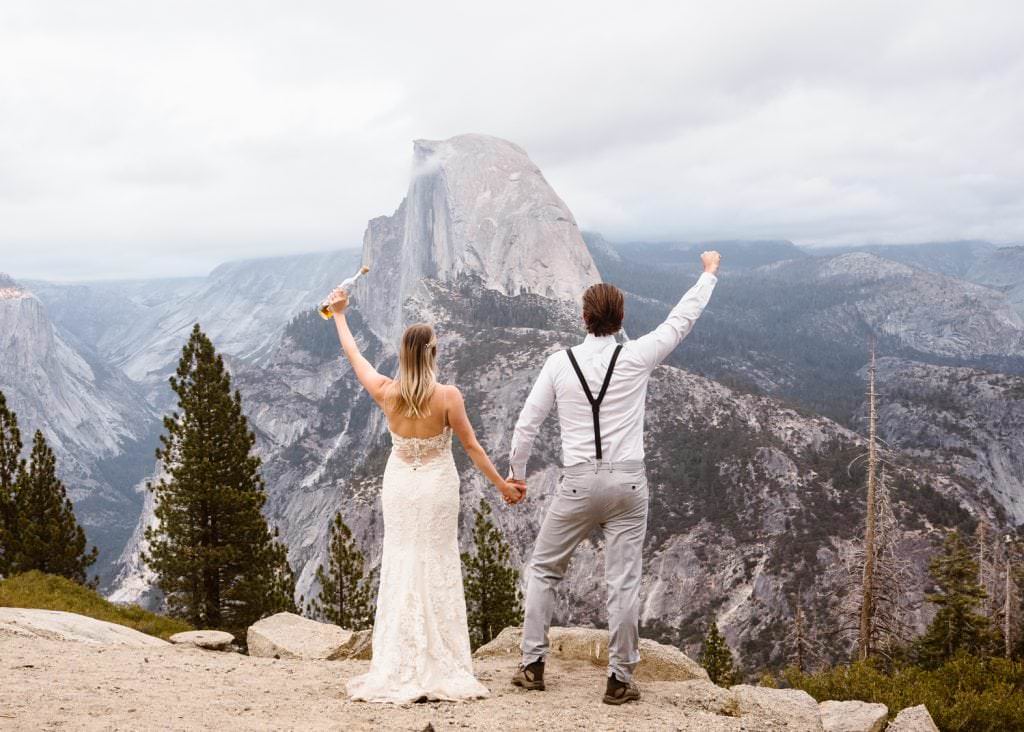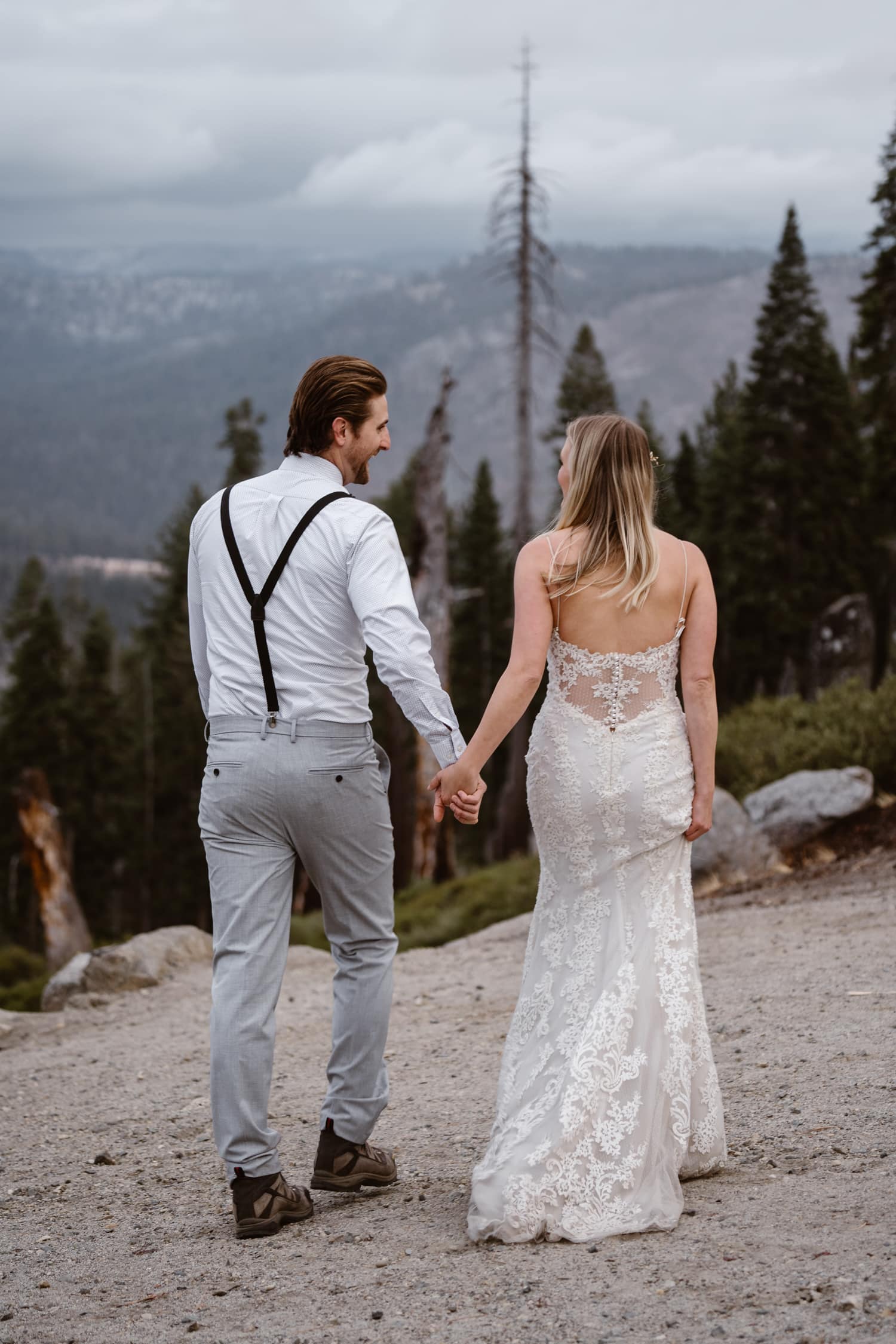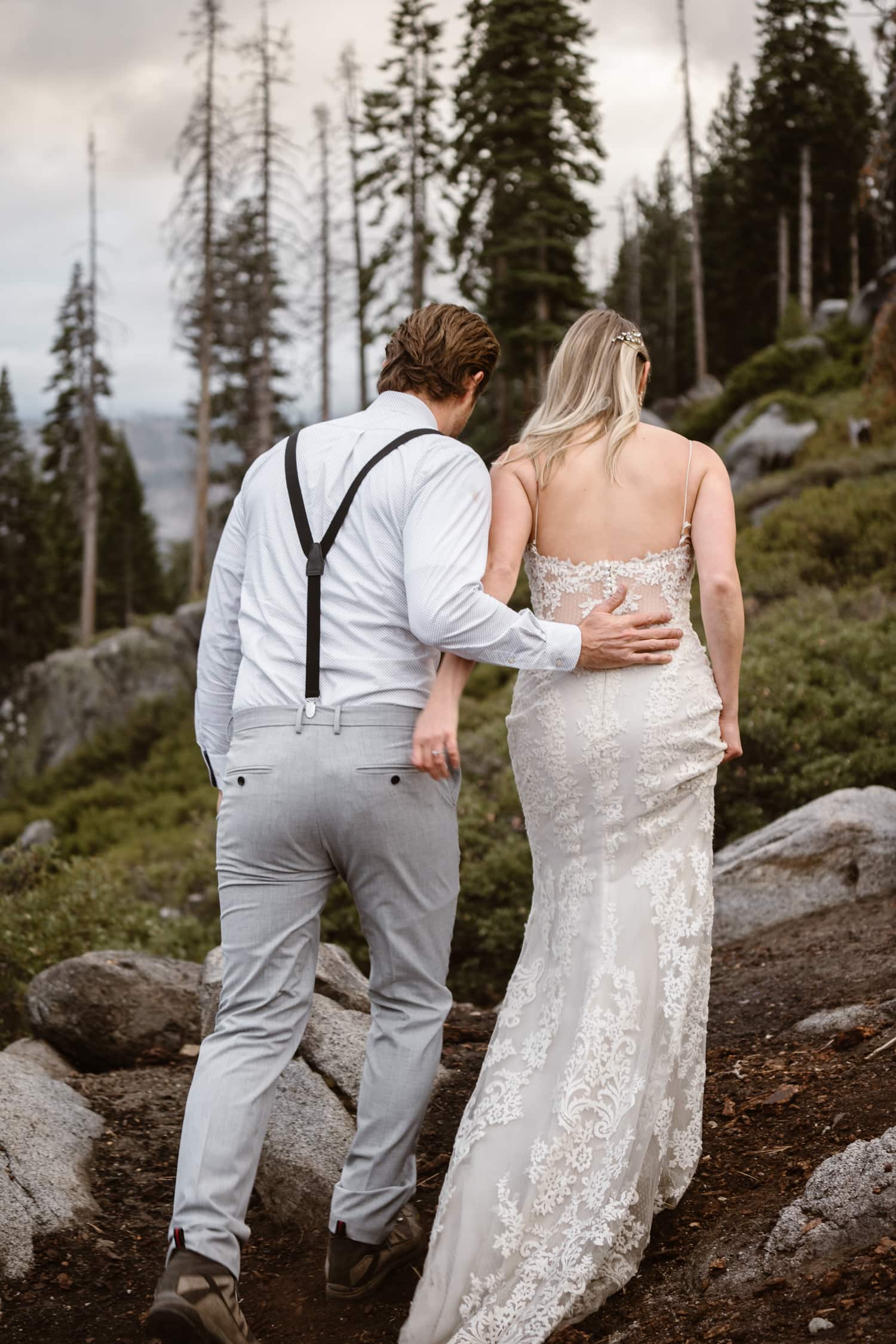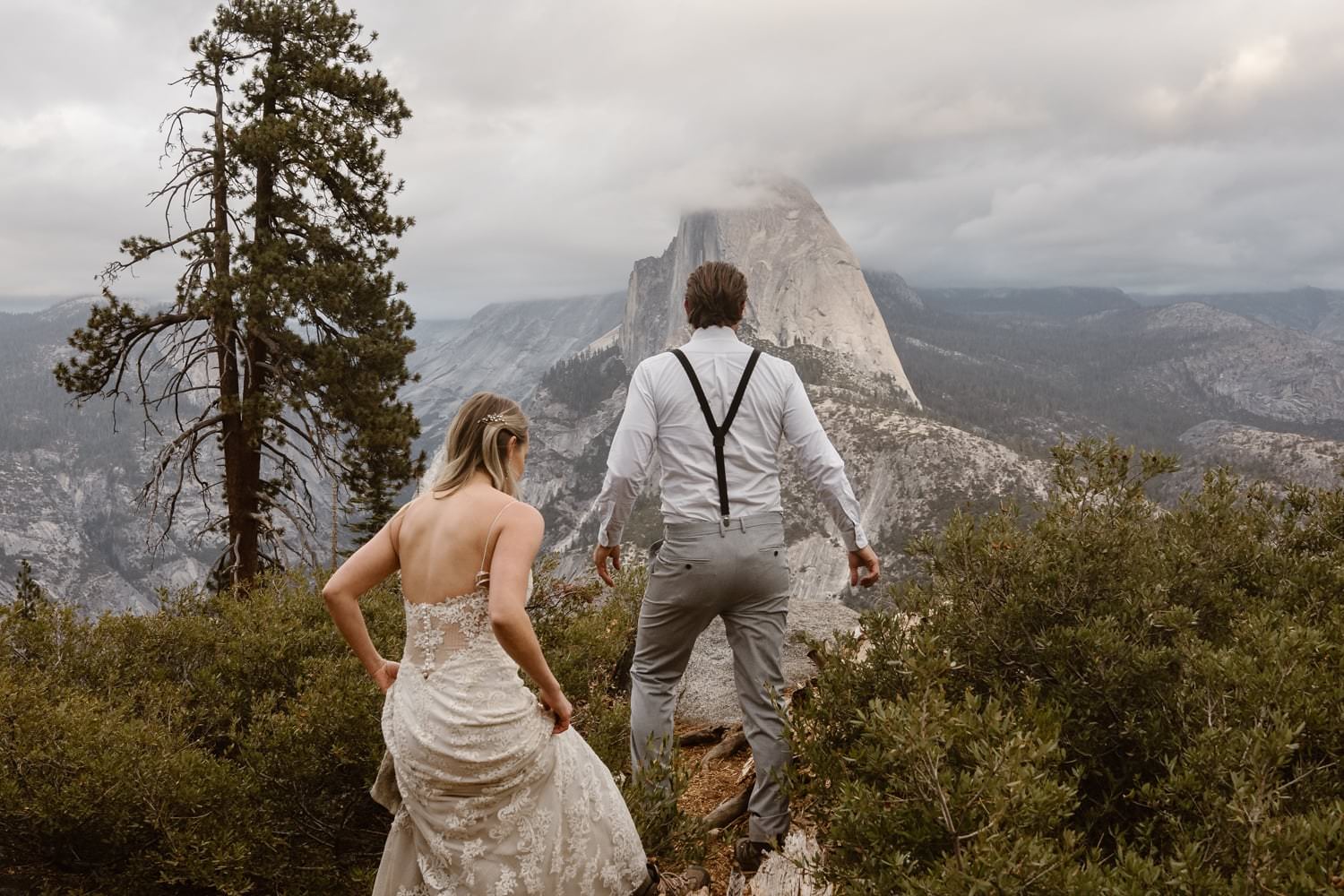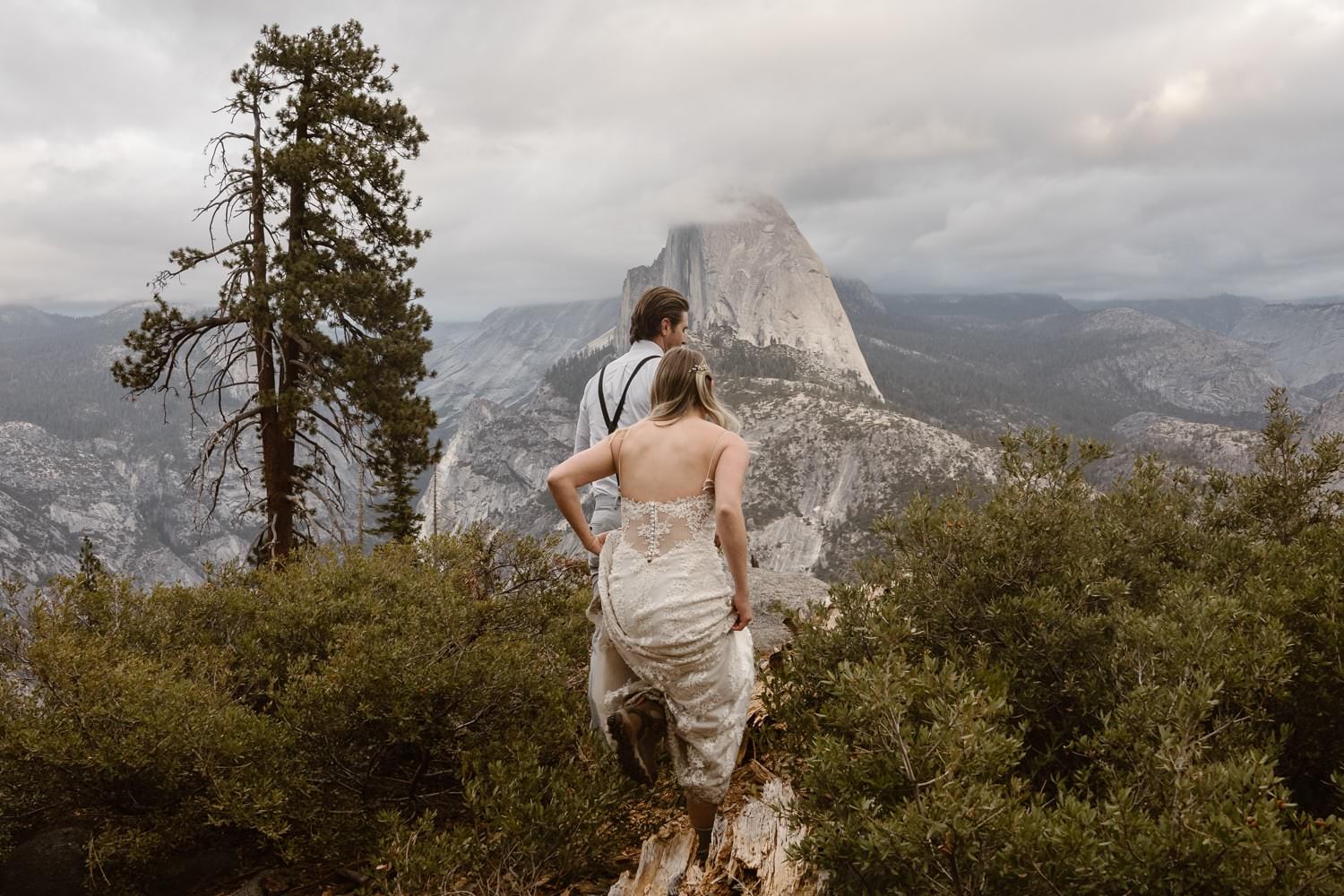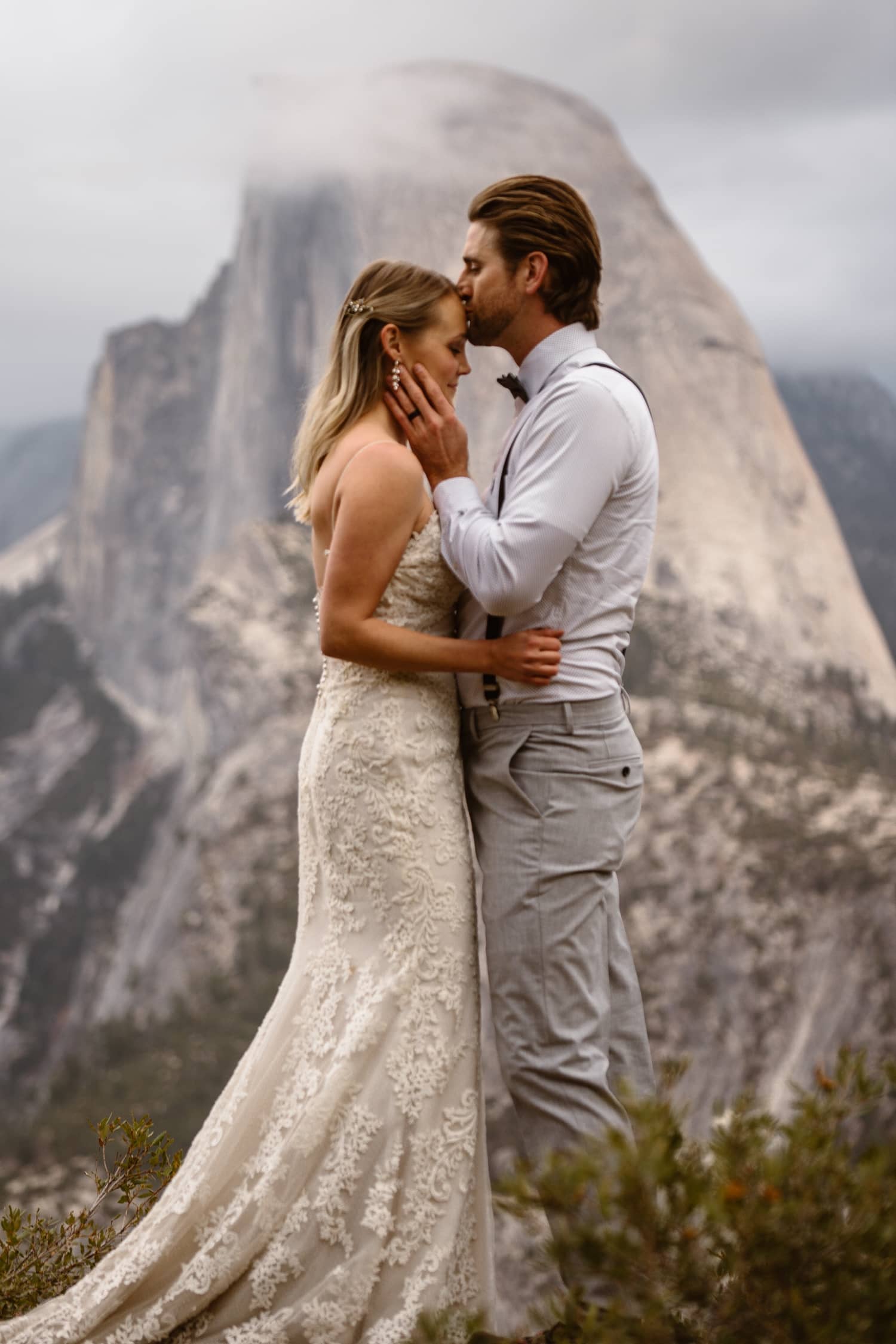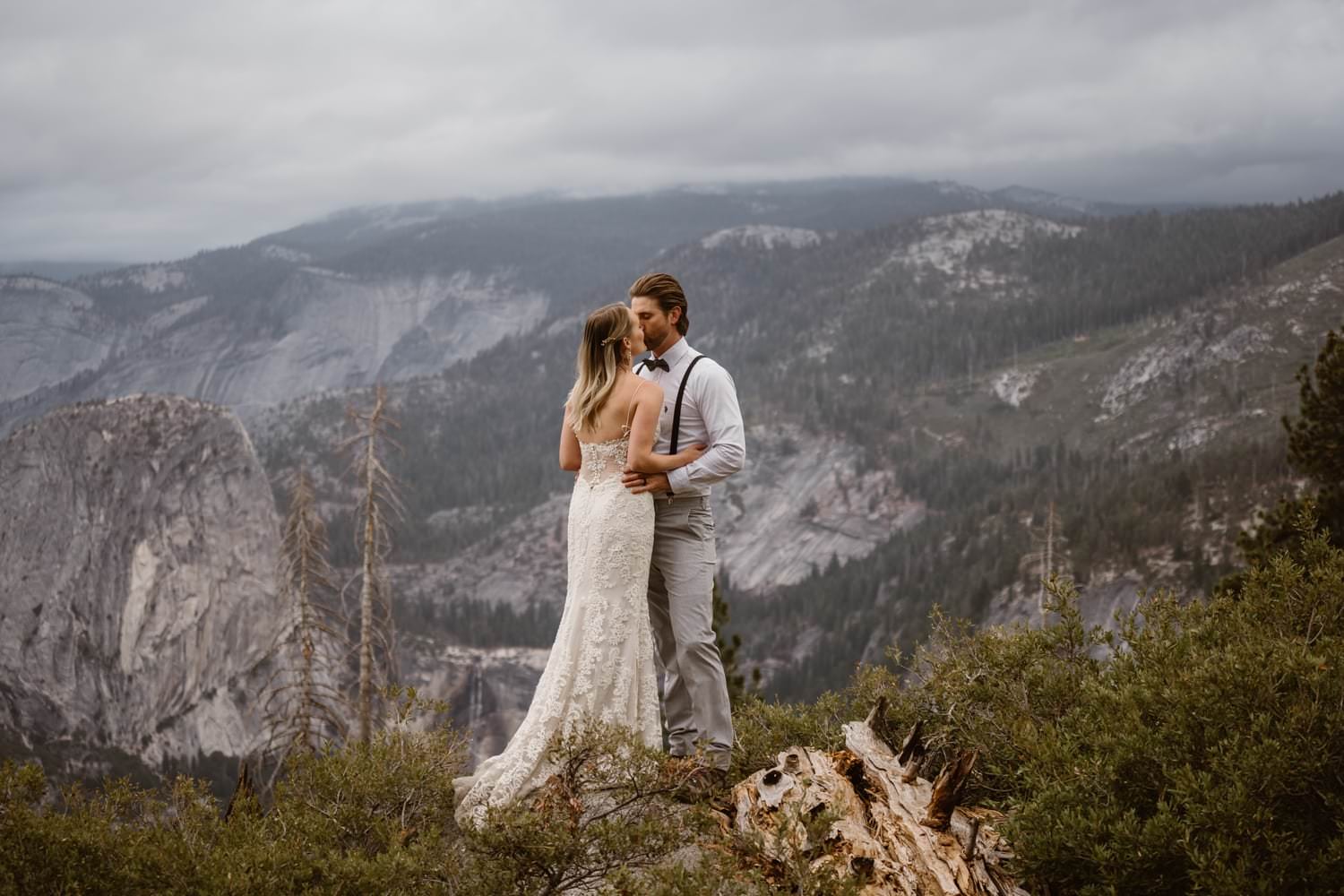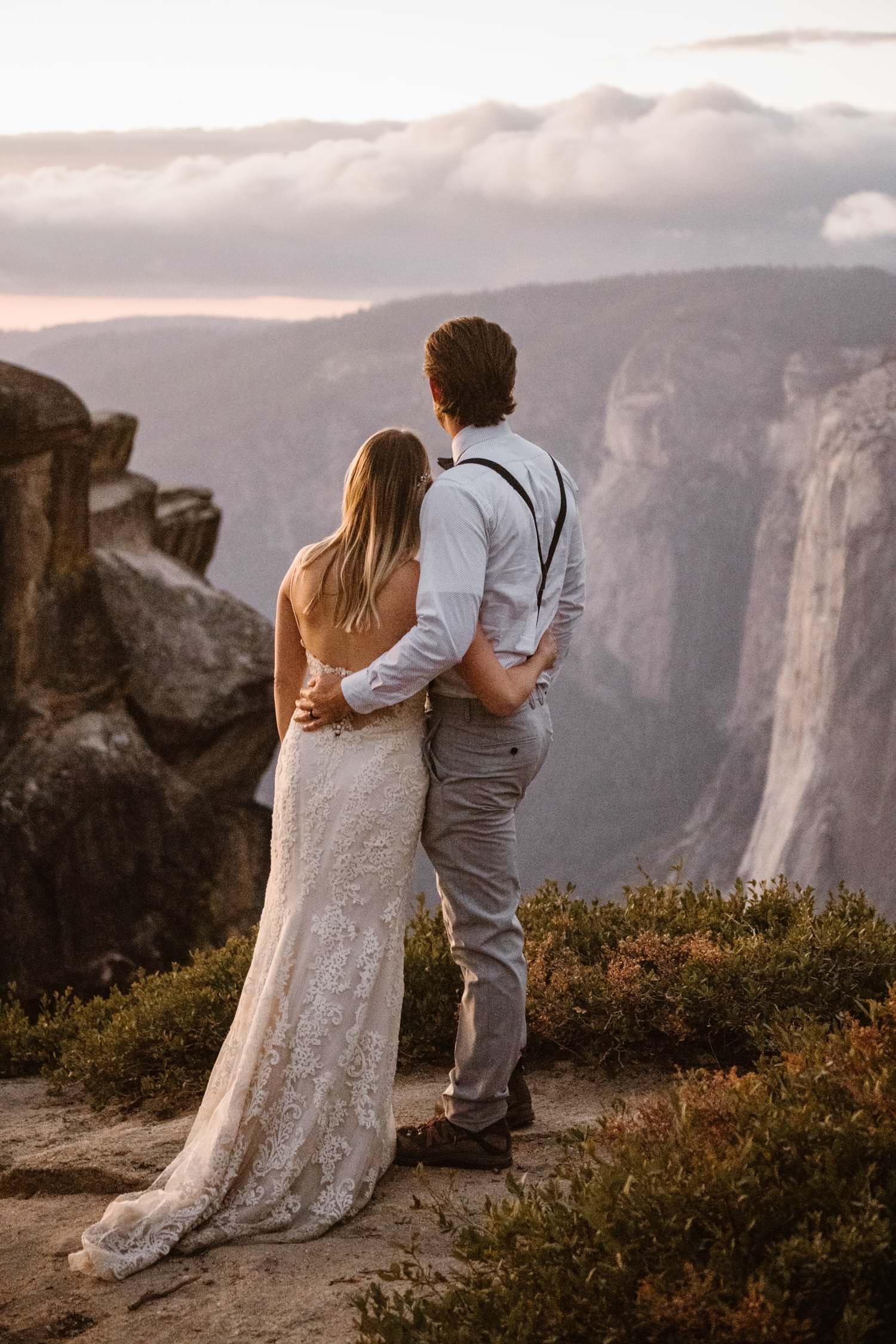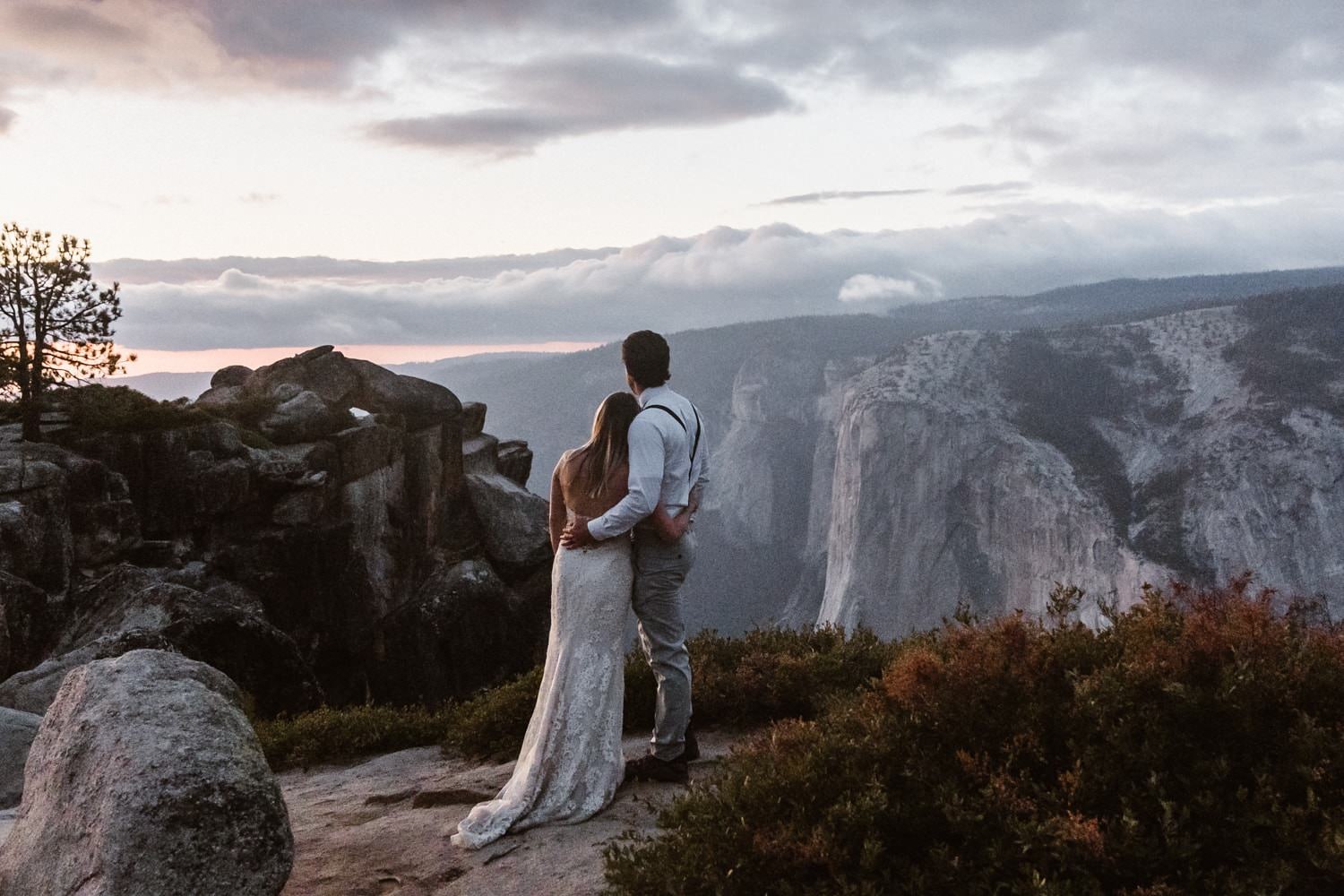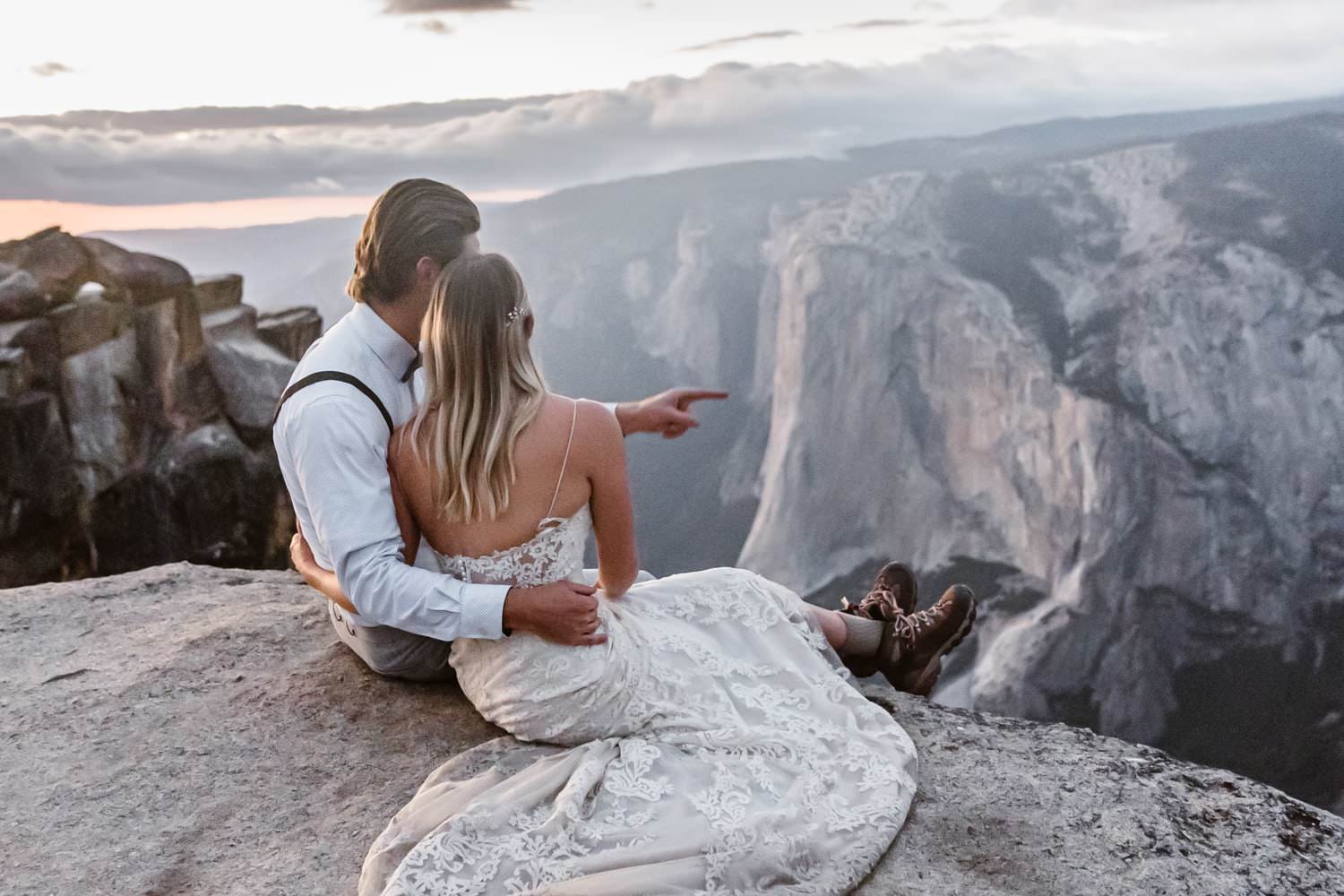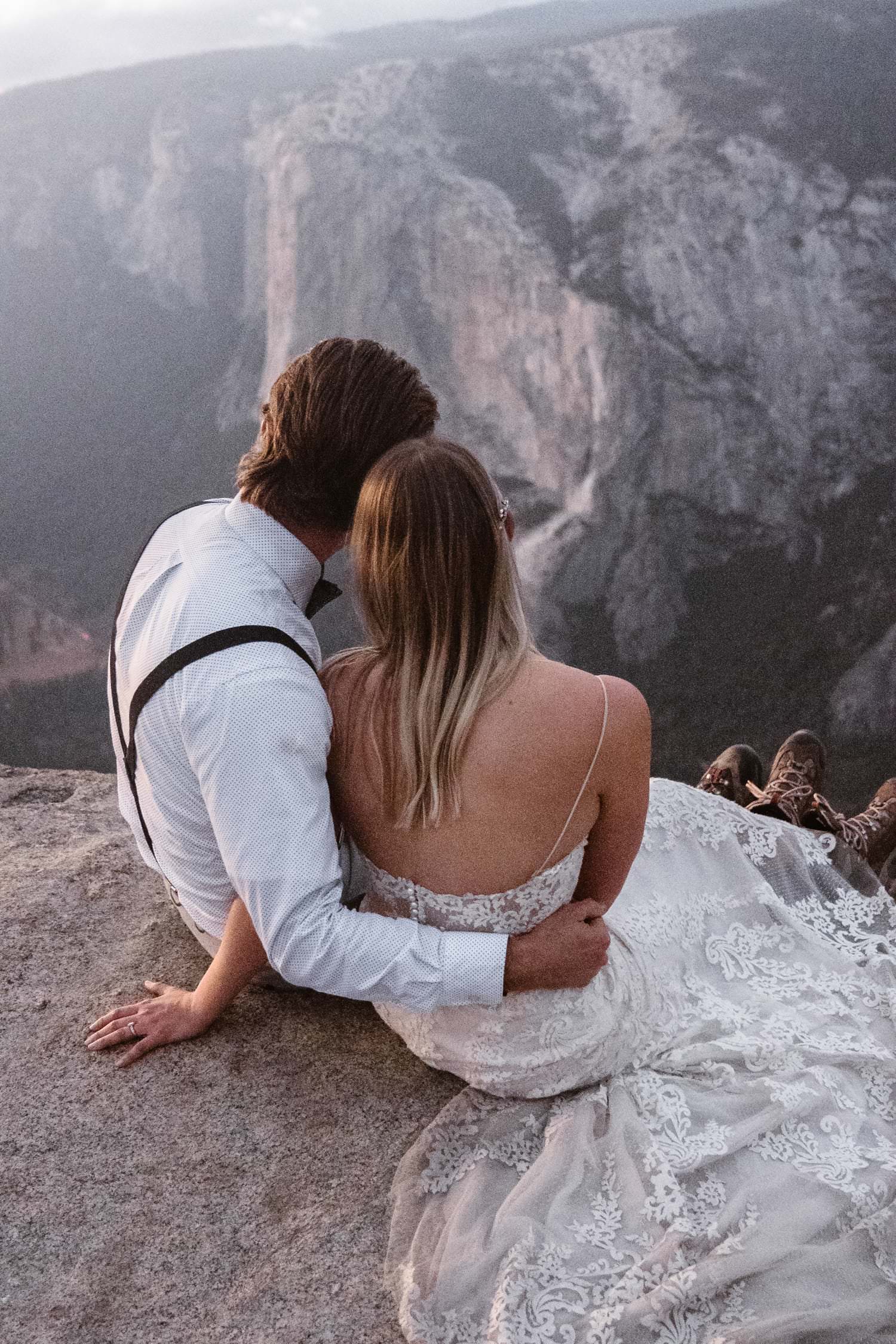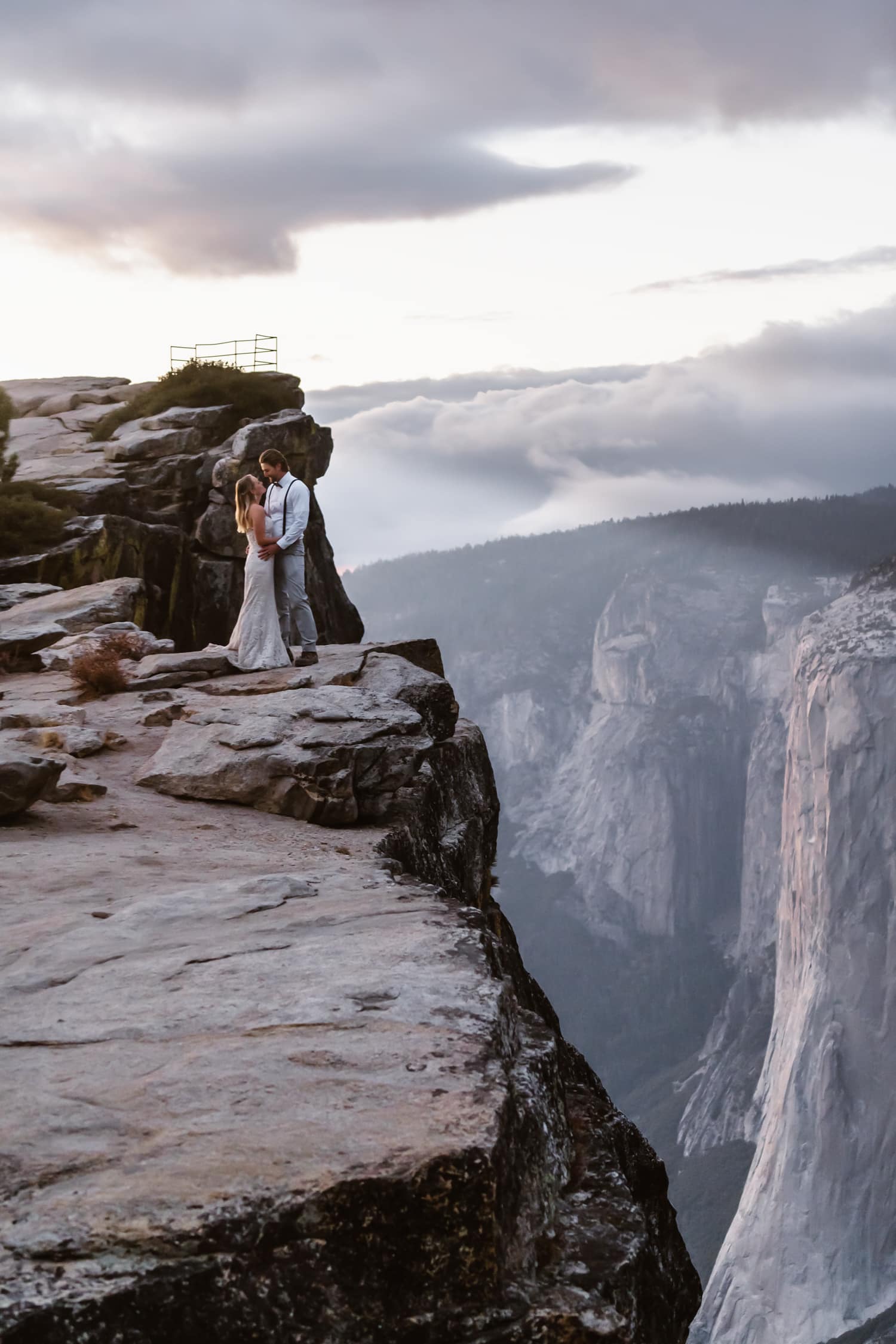 ---
LET'S GET STARTED!
---
MORE FROM THE BLOG
---
FOLLOW ON THE GRAM!