Should You Do a First Look at Your Wedding? YES!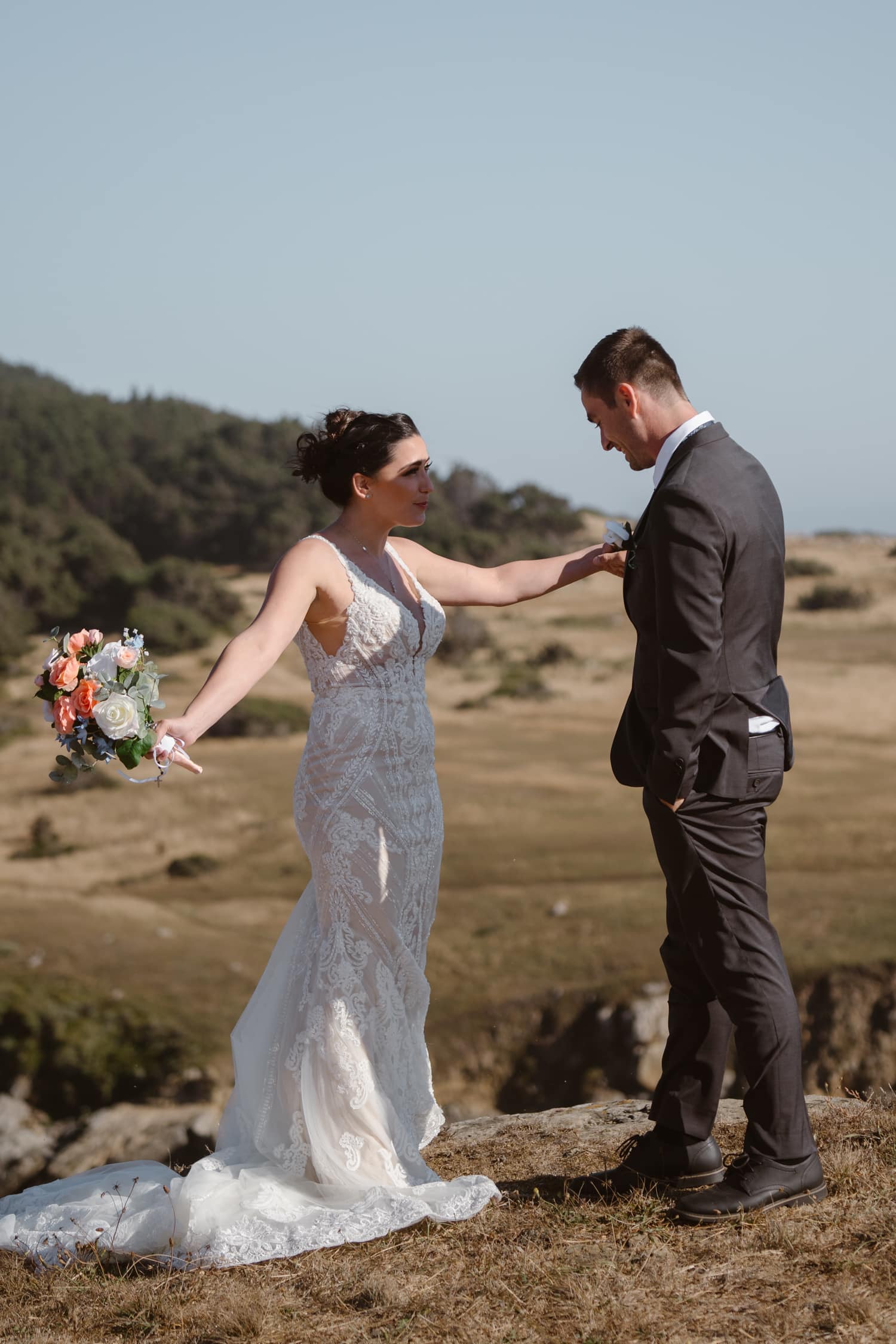 Traditionally, the bride and groom would not see each other on their wedding day until the bride takes her big stroll down the aisle. Unlike traditional weddings, I love incorporating a first look for couples into my elopements. For some couples, this is their first intimate, emotional experience as a couple on their wedding day and it makes for some amazing photos!
I was fortunate to share a first look with my wife, so I am obviously a huge supporter of this new "tradition" and I am about to dive into the reasons why you should do a first look on your elopement day. Check them out below!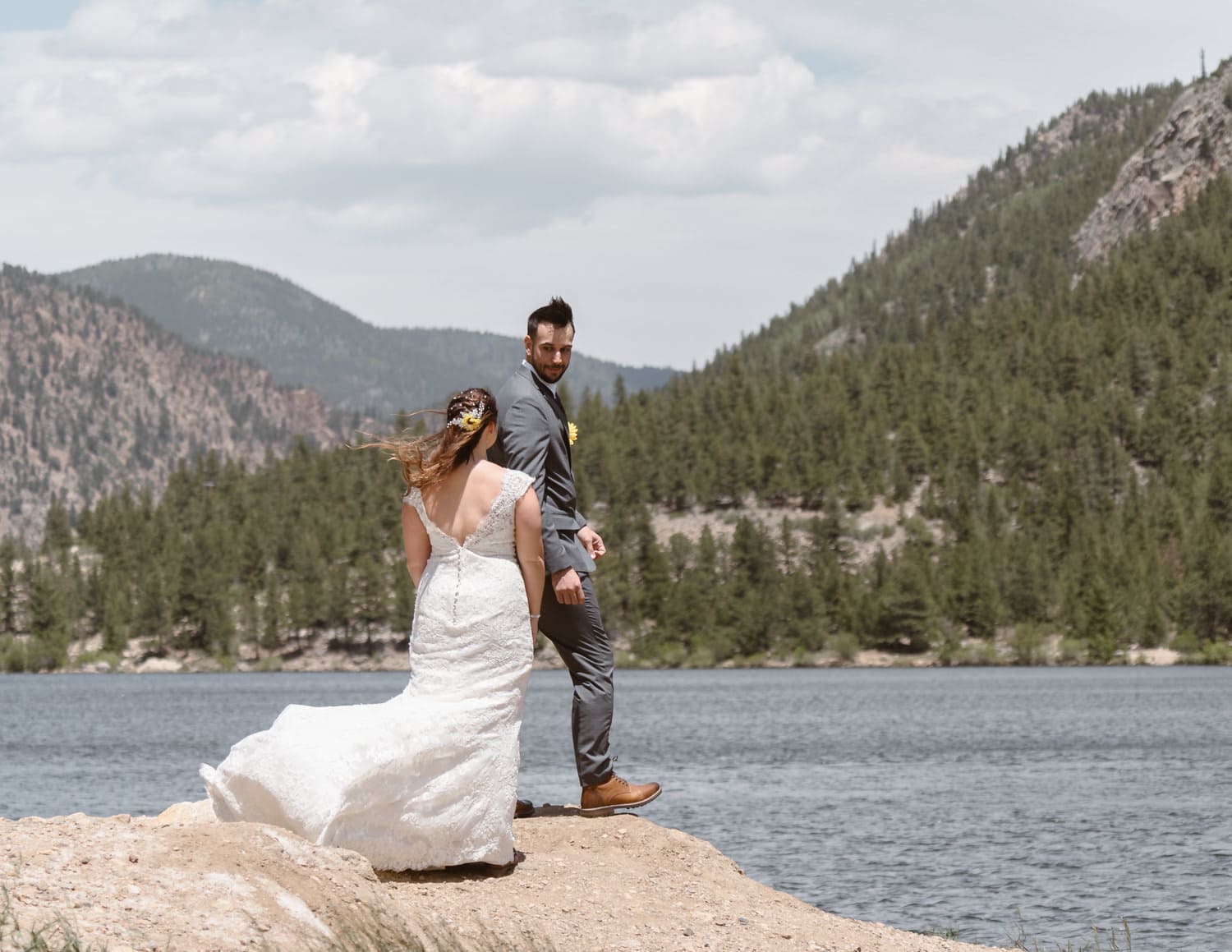 ---
HOW DOES A FIRST LOOK WORK?
The couple and I will go over a few different location ideas before the big day where we choose the ceremony and first look spot . Fortunately, you don't have to have your first look in the same location as your ceremony, this is amazing because it gives a variety of backdrops for the elopement photos!
The Bride or Groom will stand with their back turned, while the other partner will walk up from behind and give a tap on the shoulder (or booty grab, cover their eyes, hug from behind) and reveal themselves as the floodgates of emotions open where you smile, cry and soak in this first big moment on your special day! The photos below are from this Glacier Point Elopement in Yosemite.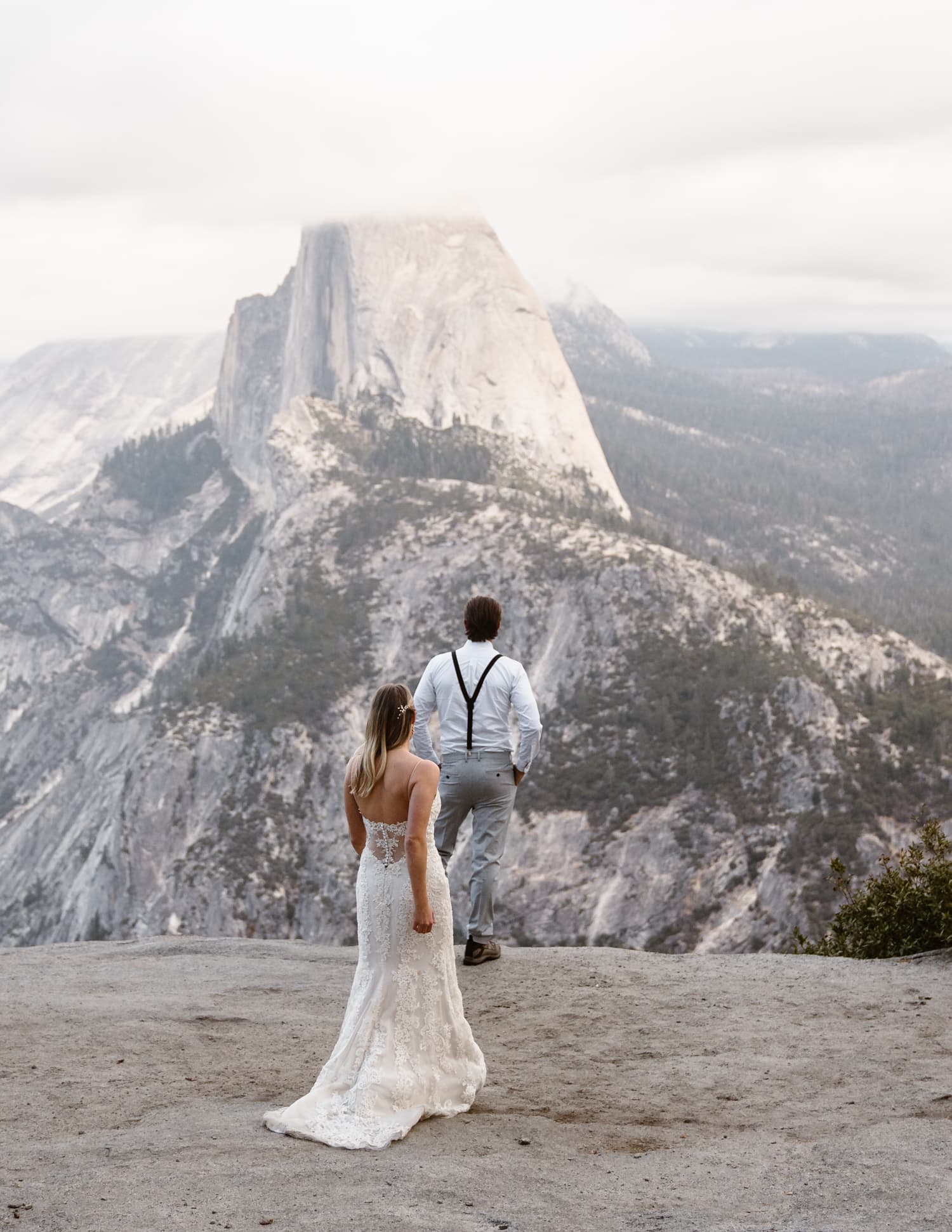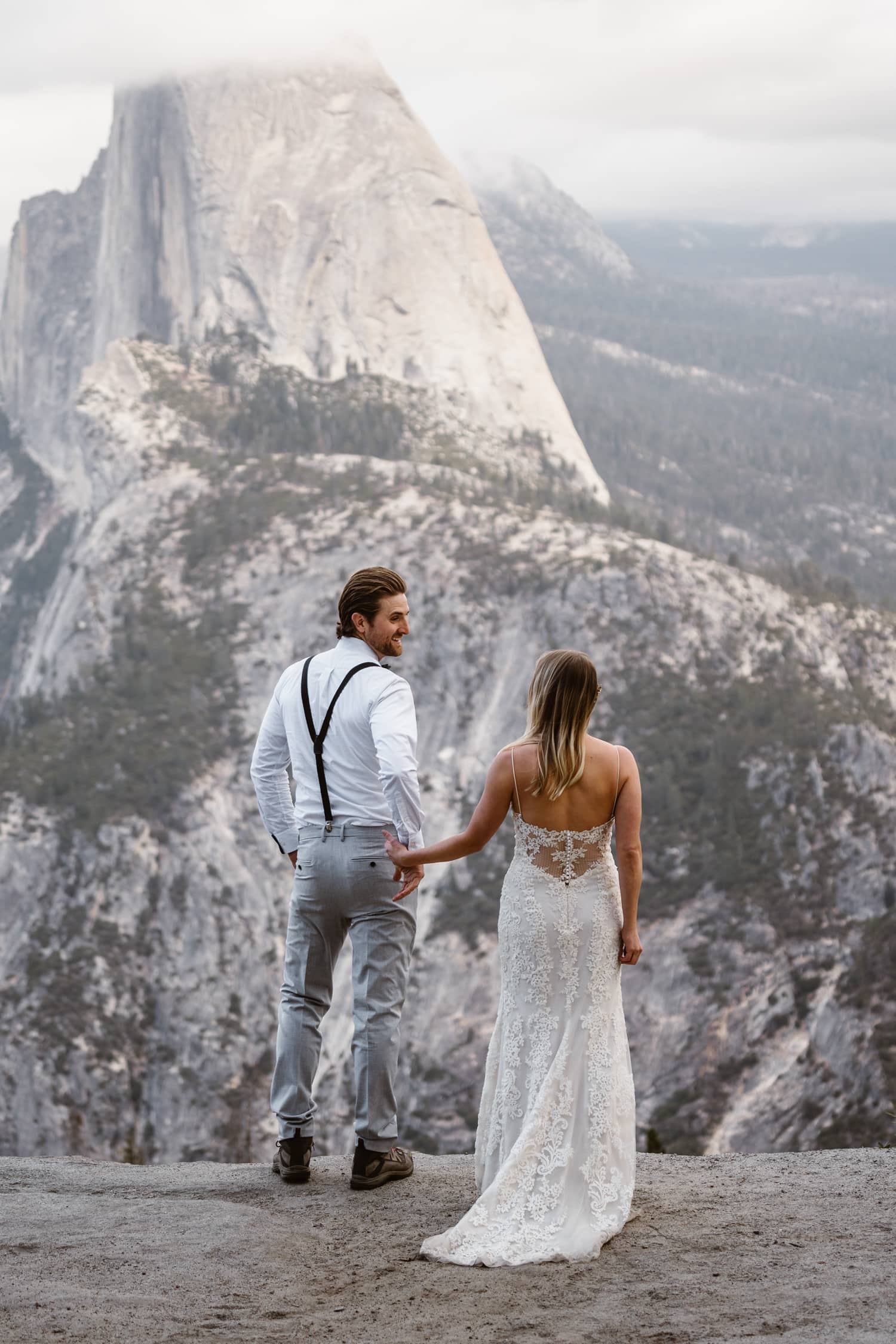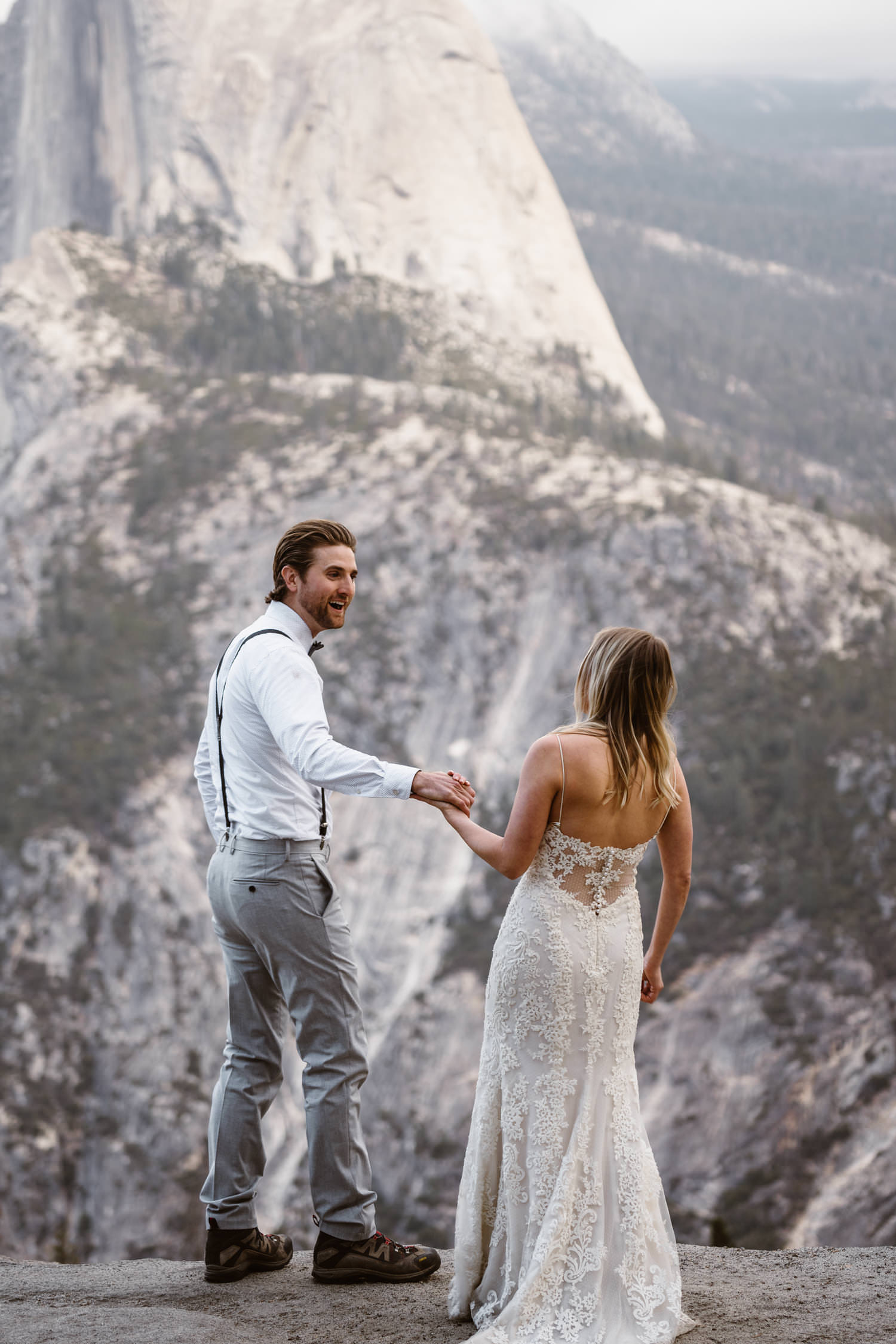 ---
1) AN INTIMATE MOMENT
An elopement is a day full of adventure, intimacy and emotions and your first look is the perfect opportunity to capture all those emotions in one scene! The emotions and excitement of seeing your wife for the first time in her wedding dress is one of the best moments of the day and is definitely one of my favorite scenes to photograph!
The anticipation of this scene is so magical, so make sure to take a moment to share a deep hug and take in these raw emotions together! The one below is from this Olympic National Park Elopement.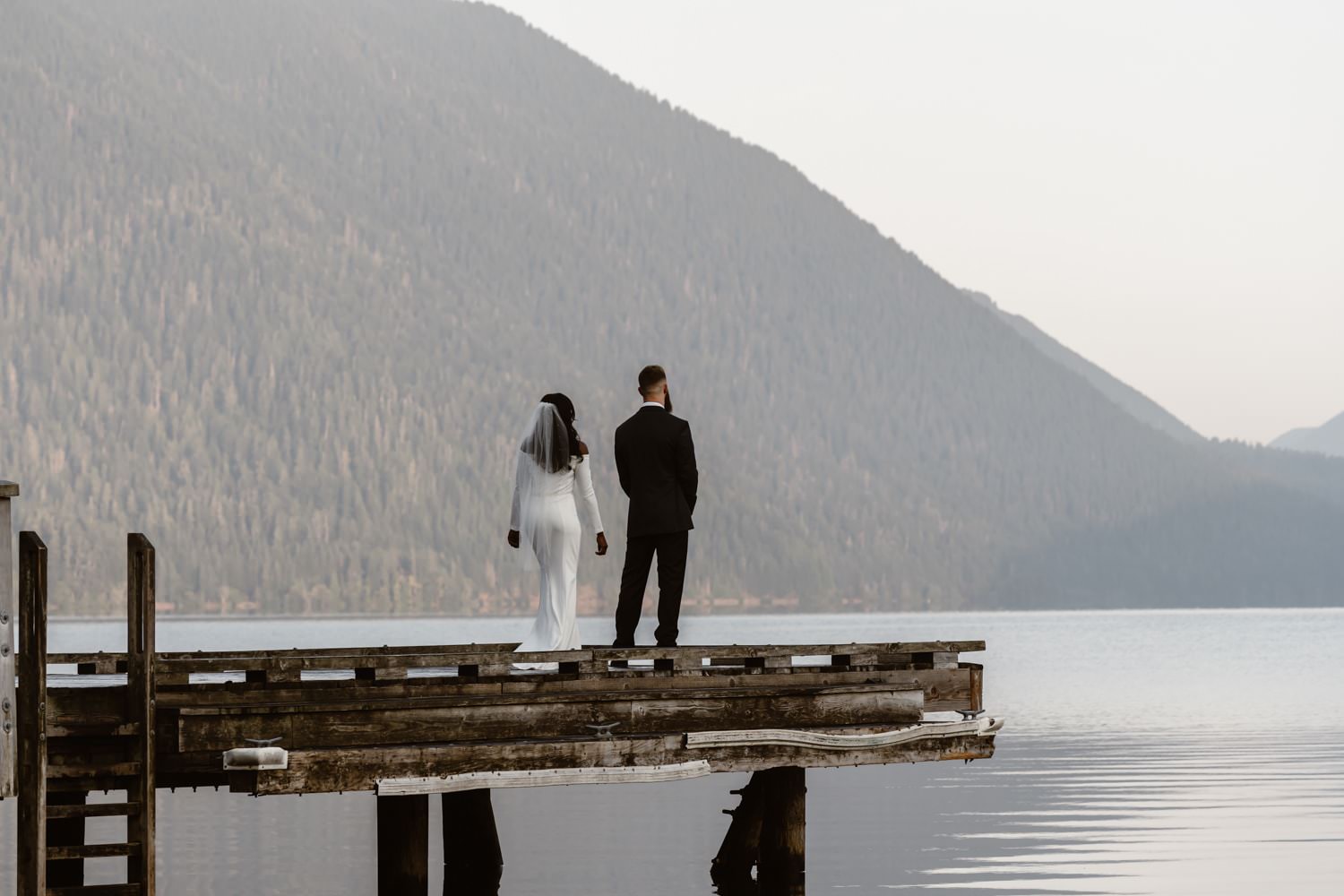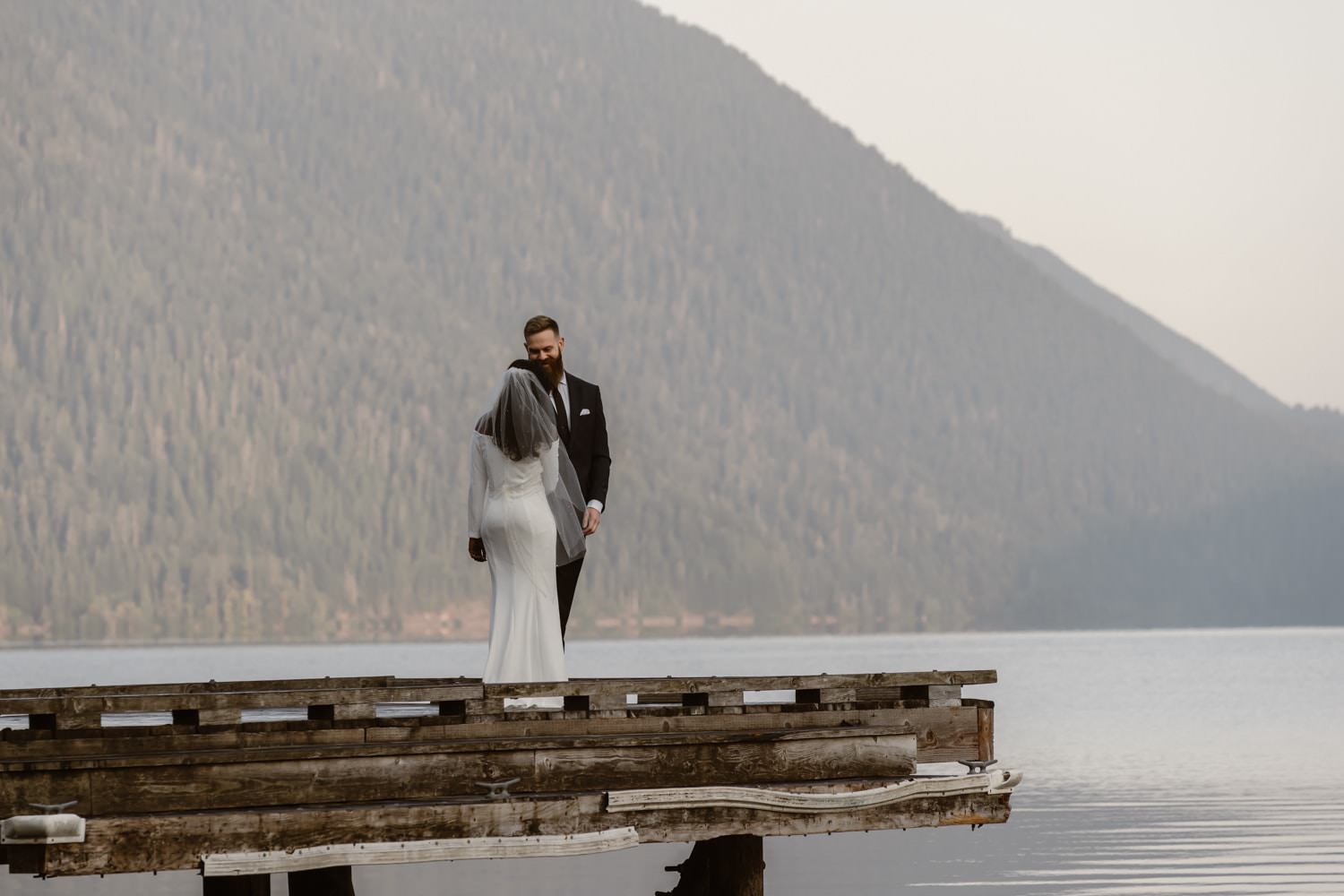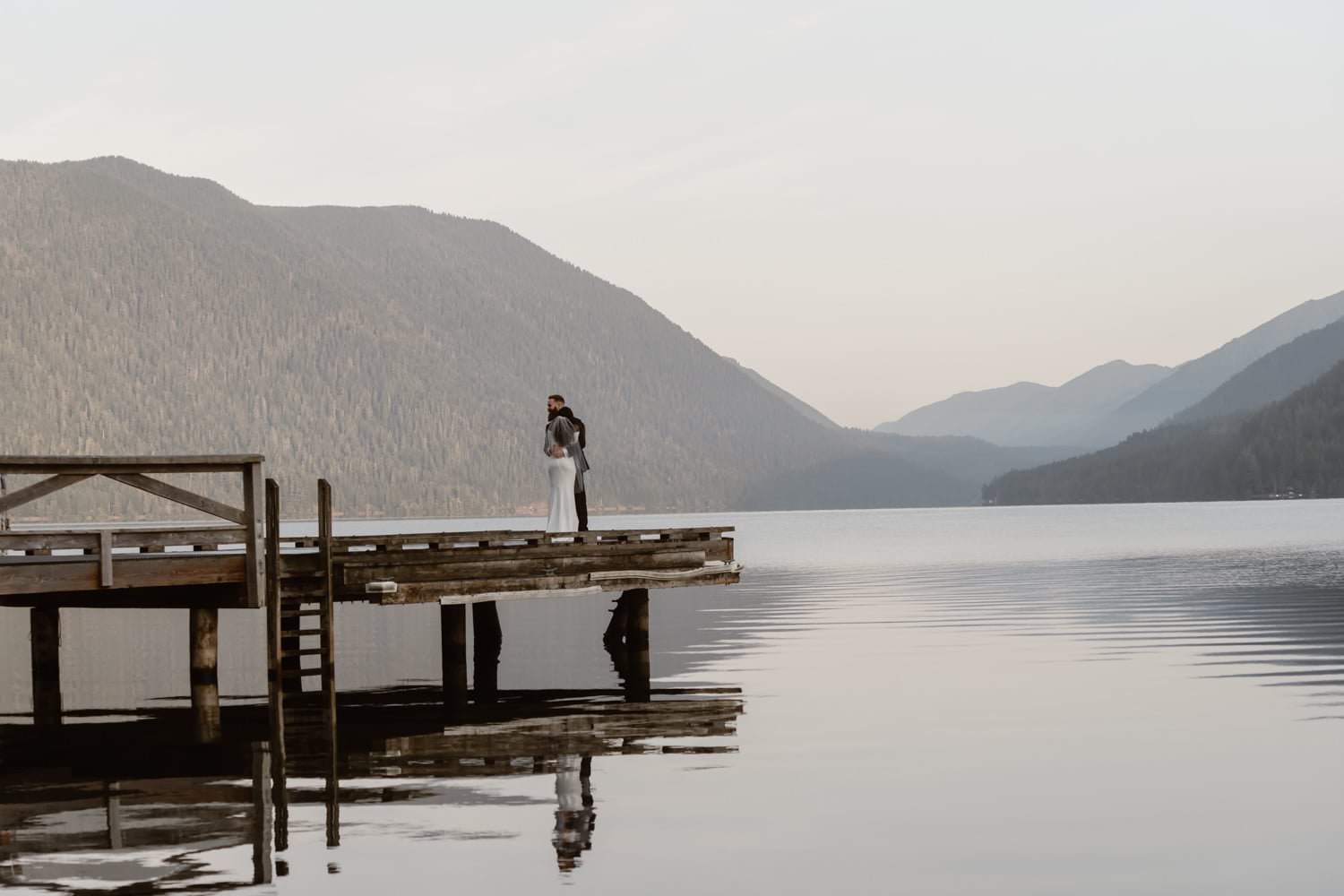 ---
2) IT CALMS THE NERVES
Let's be honest, nerves are the biggest downer on the days and hours leading up to your elopement. This is your big day and the buildup can get to anyone, but the first look can help calm these nerves. The first look really gets those early jitters out of the way when you're finally reunited with your "rock". The person you are about to spend the rest of your life with! The first look give you a chance to kick the jitters out of the way early, because honestly you are just so happy to see each other and are so excited that nothing else is on your mind. All your stress, jitters and nerves will gone by the time your ceremony starts! The photos below are from this Big Sur Elopement.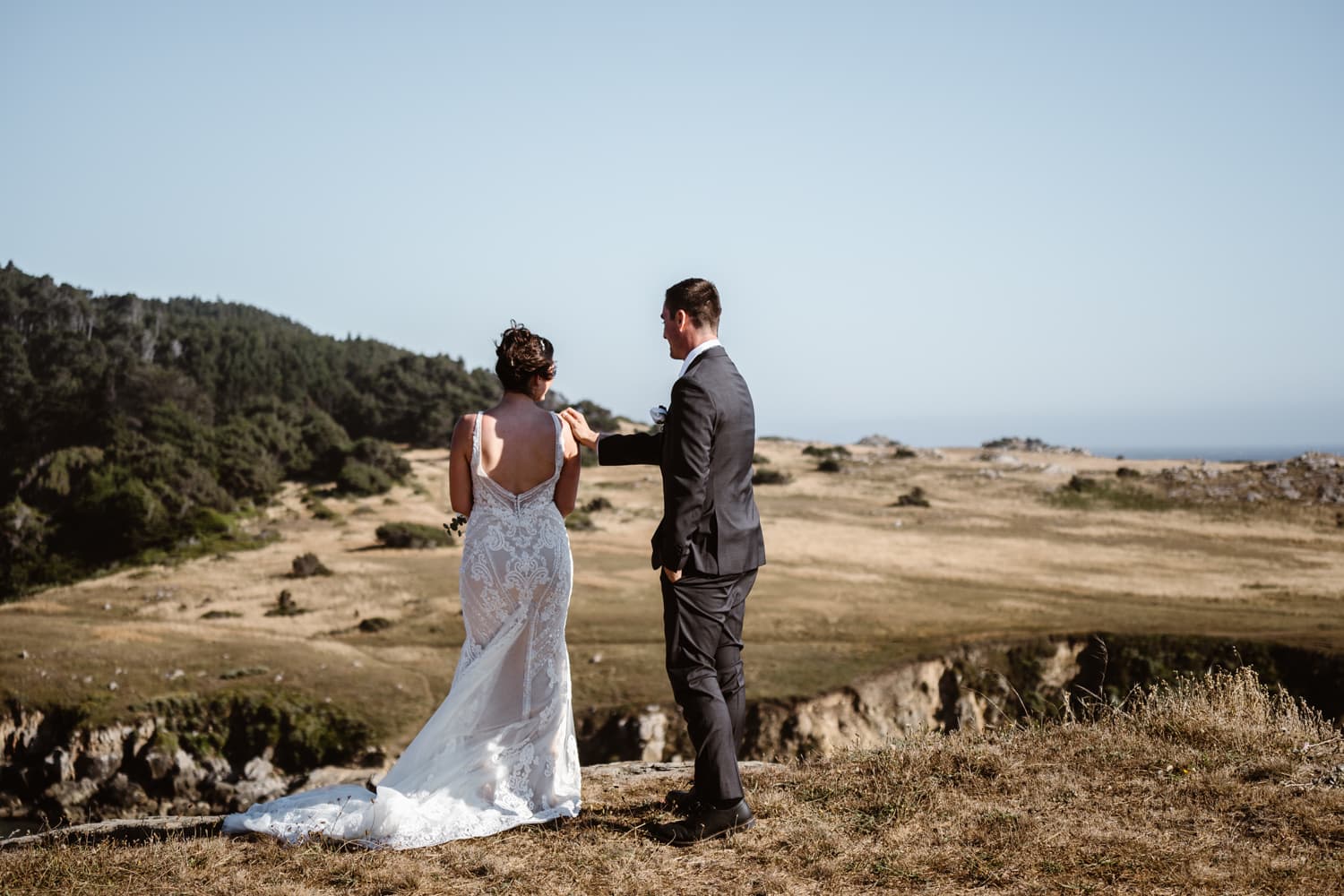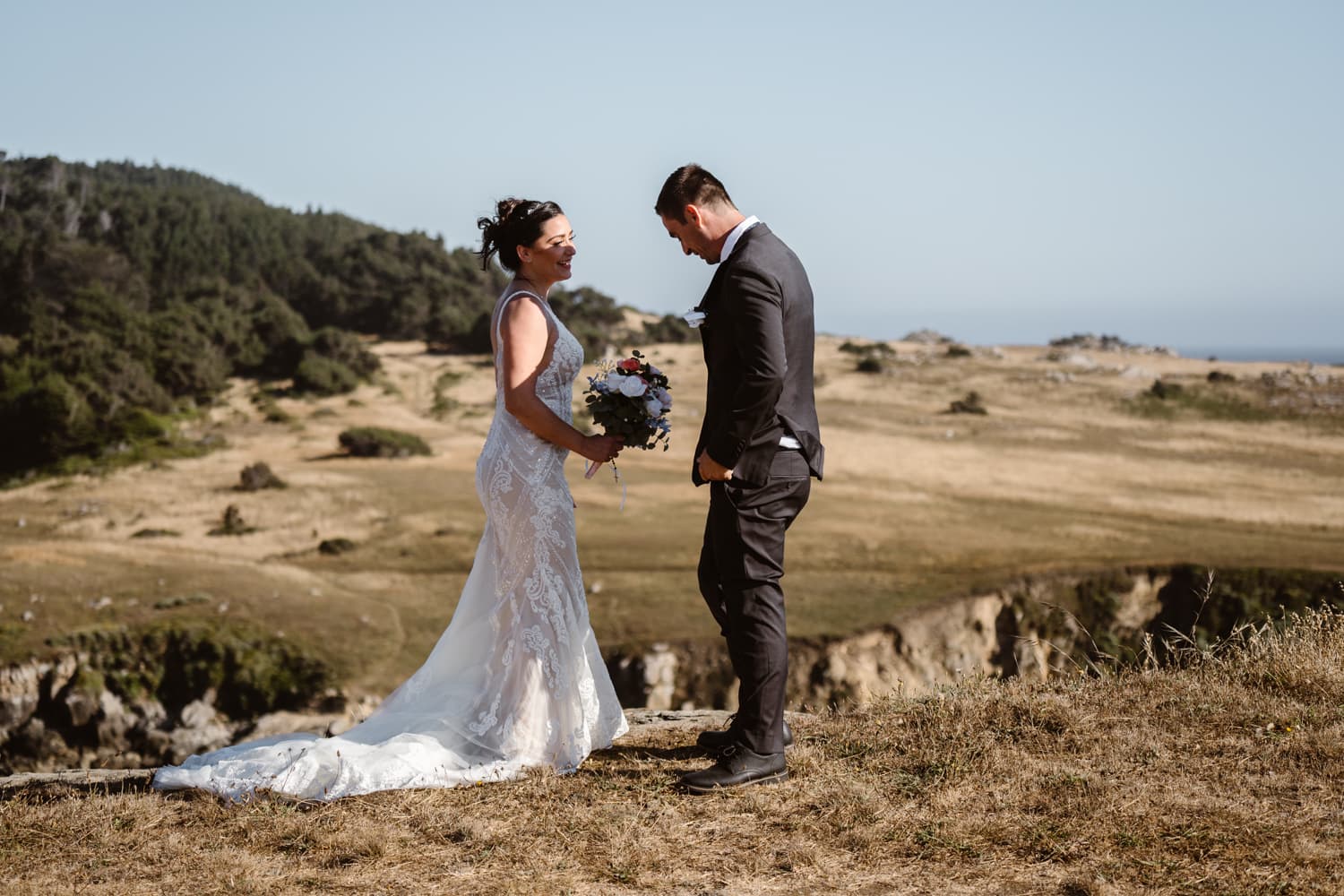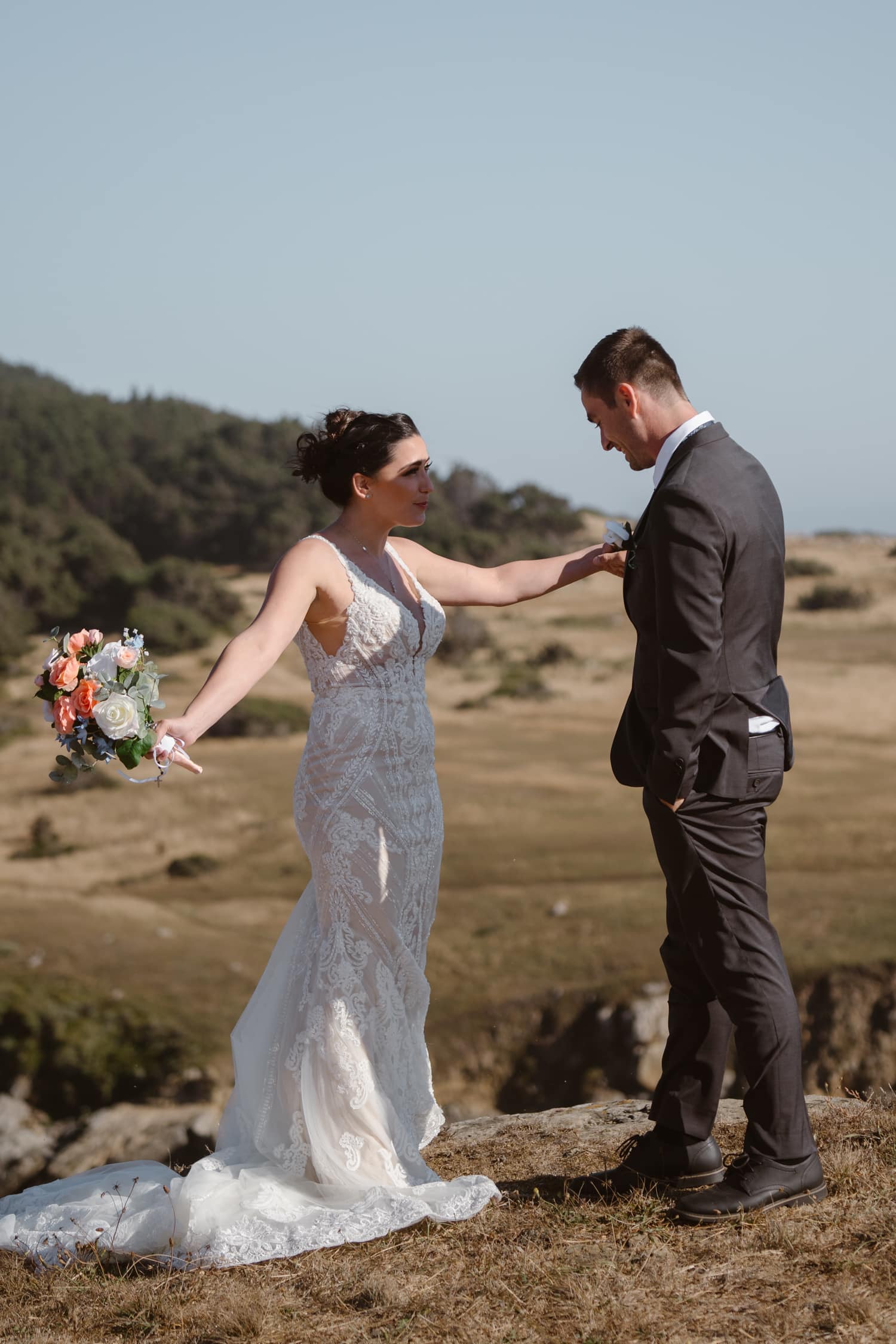 ---
3) MORE OPPORTUNITIES FOR PICTURES
Photography is one of the biggest parts of any elopement and the first look gives the couple the ability to choose a different backdrop than their ceremony spot. For elopements, these backdrops choices are unlimited and can be can be in a National Park in Yosemite, cliffside in Big Sur, a mountain in Colorado, or on the beaches of Oregon. It's really whatever you want!
And because there isn't as much pressure, these photos are natural and full of raw emotions. The first look will also add more overall photos for your to enjoy and look back on after your elopement! The below is from this Colorado elopement.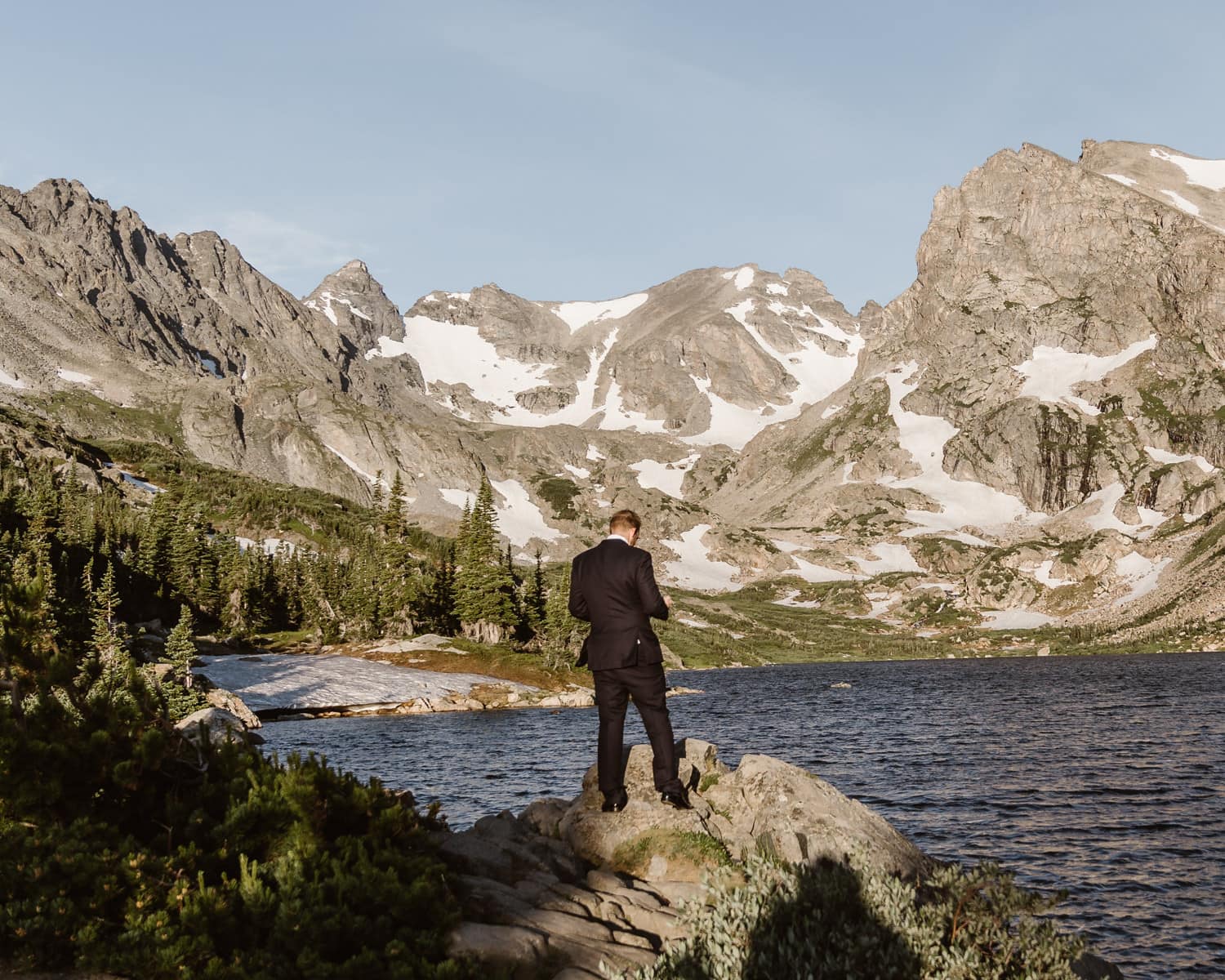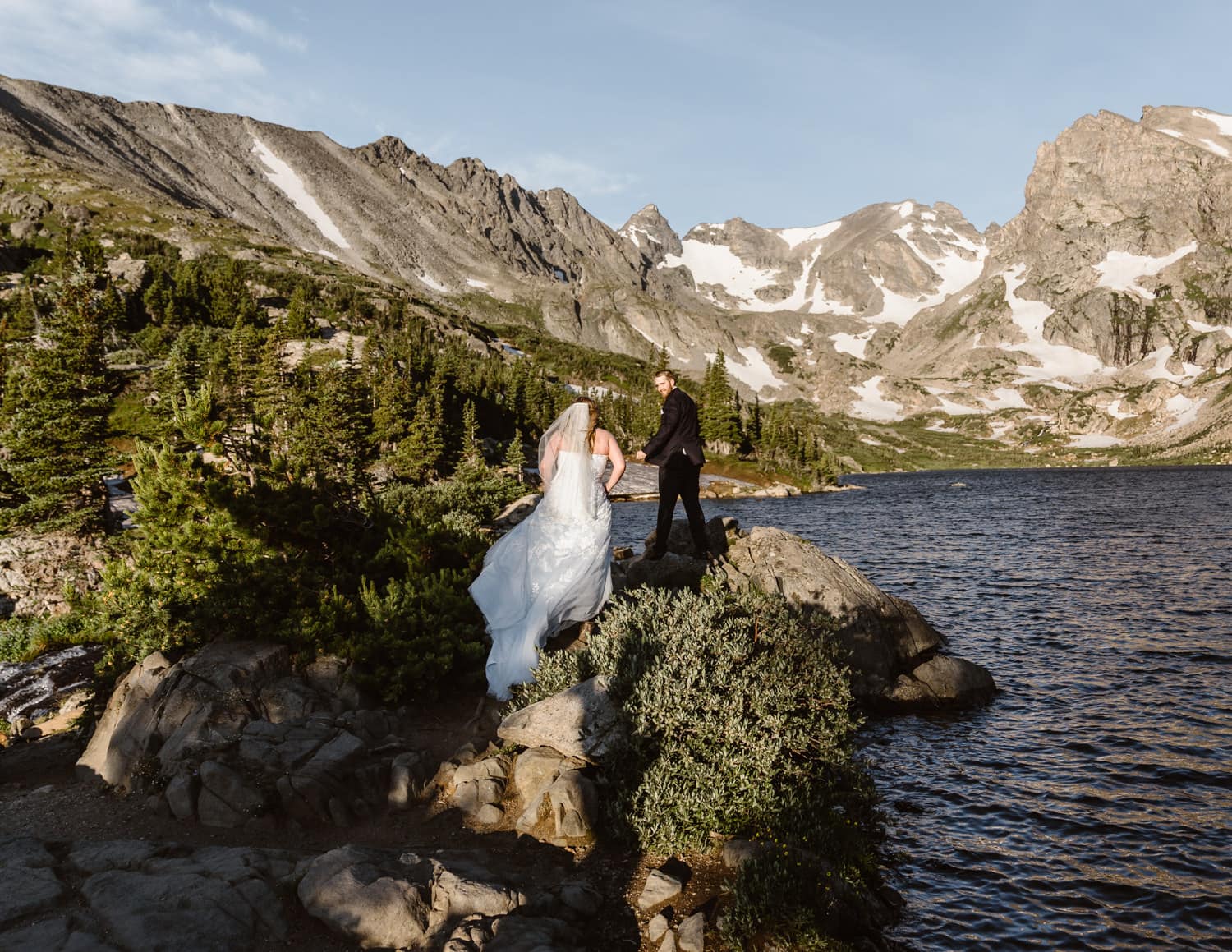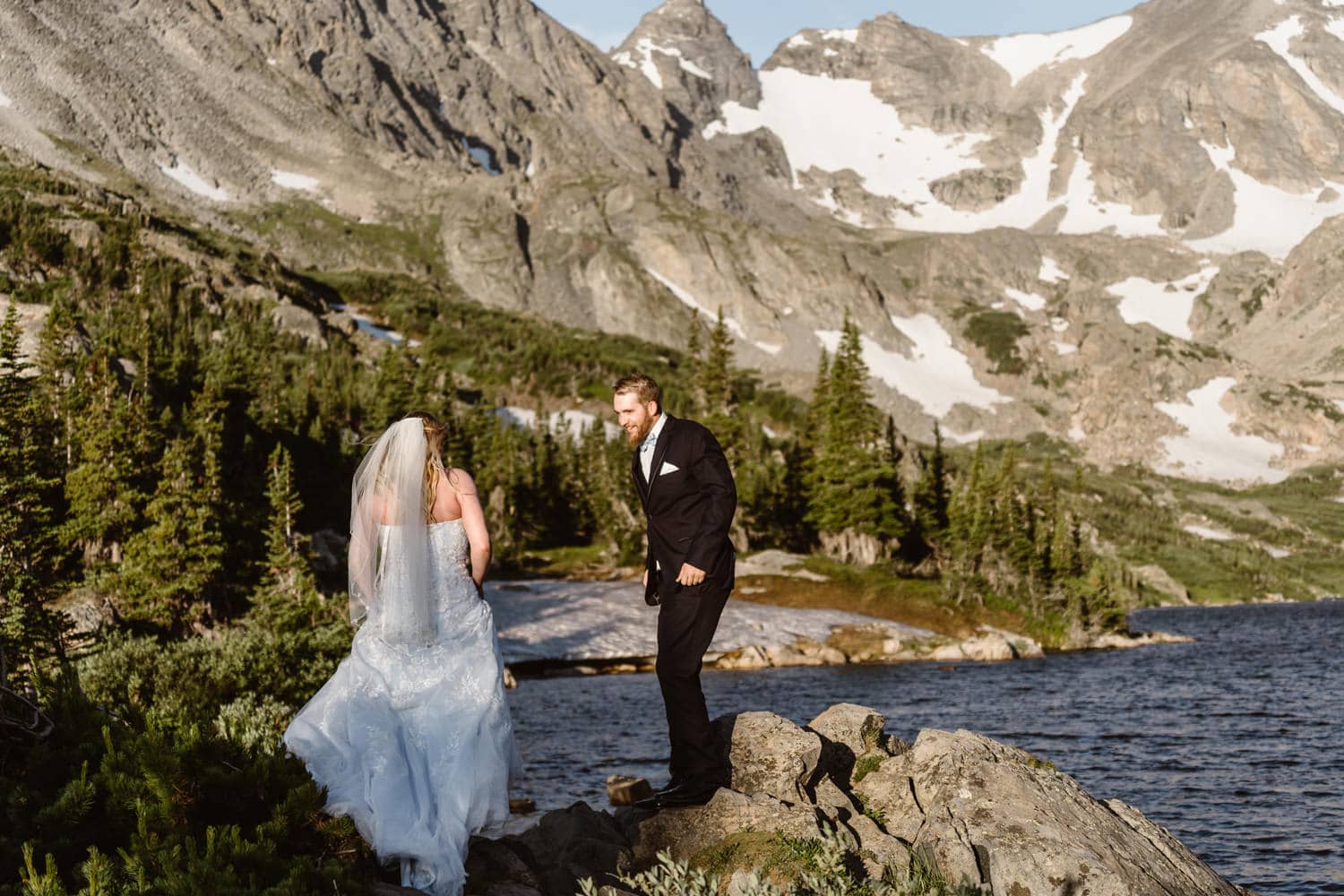 ---
4) CONCLUSSION
Elopement days are full of adventure and special moments between the couple. The first look really just gives you the chance to start your day off with some traditional elements before you say those big words. The first look is meant to help calm your nerves and be fun, so enjoy it!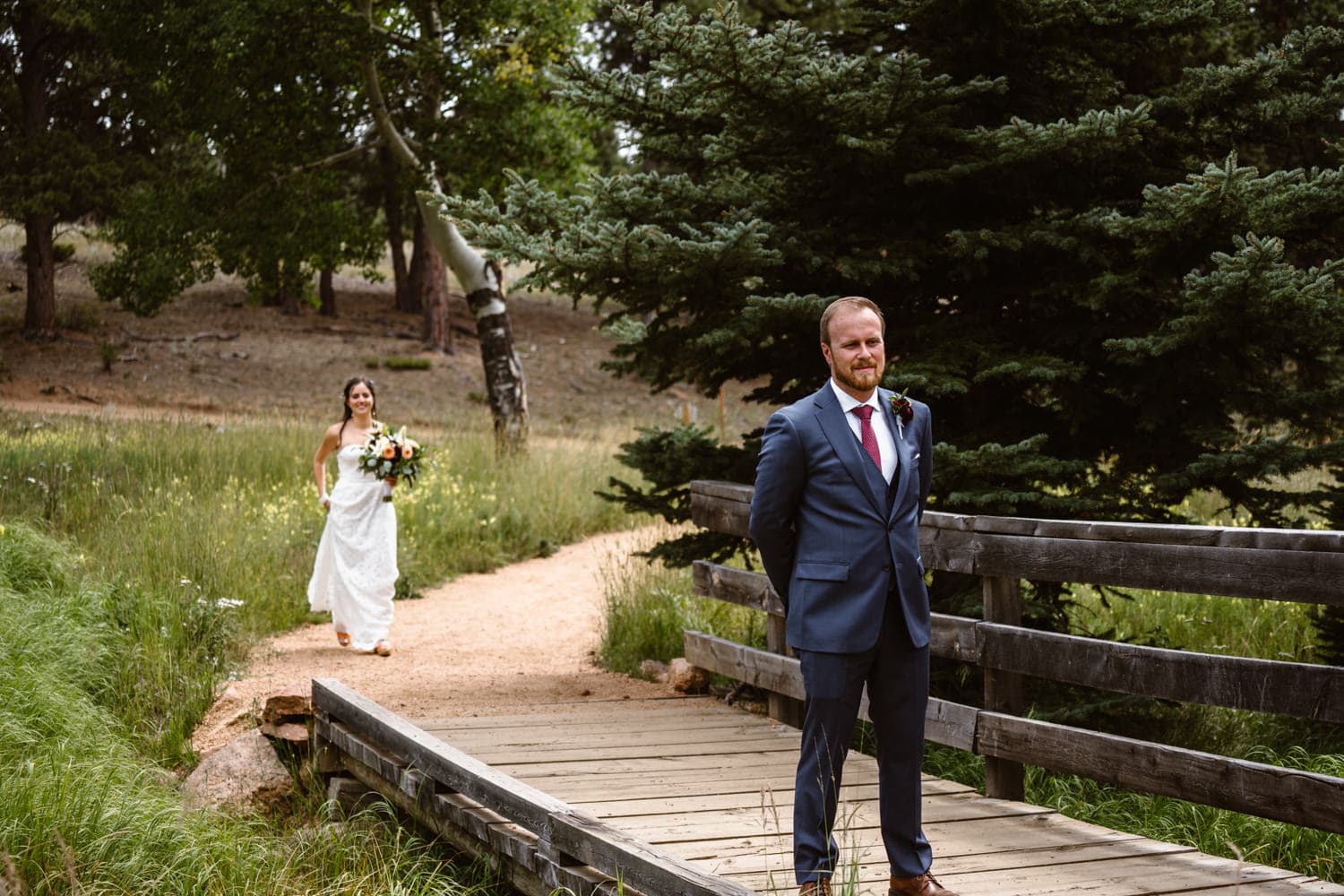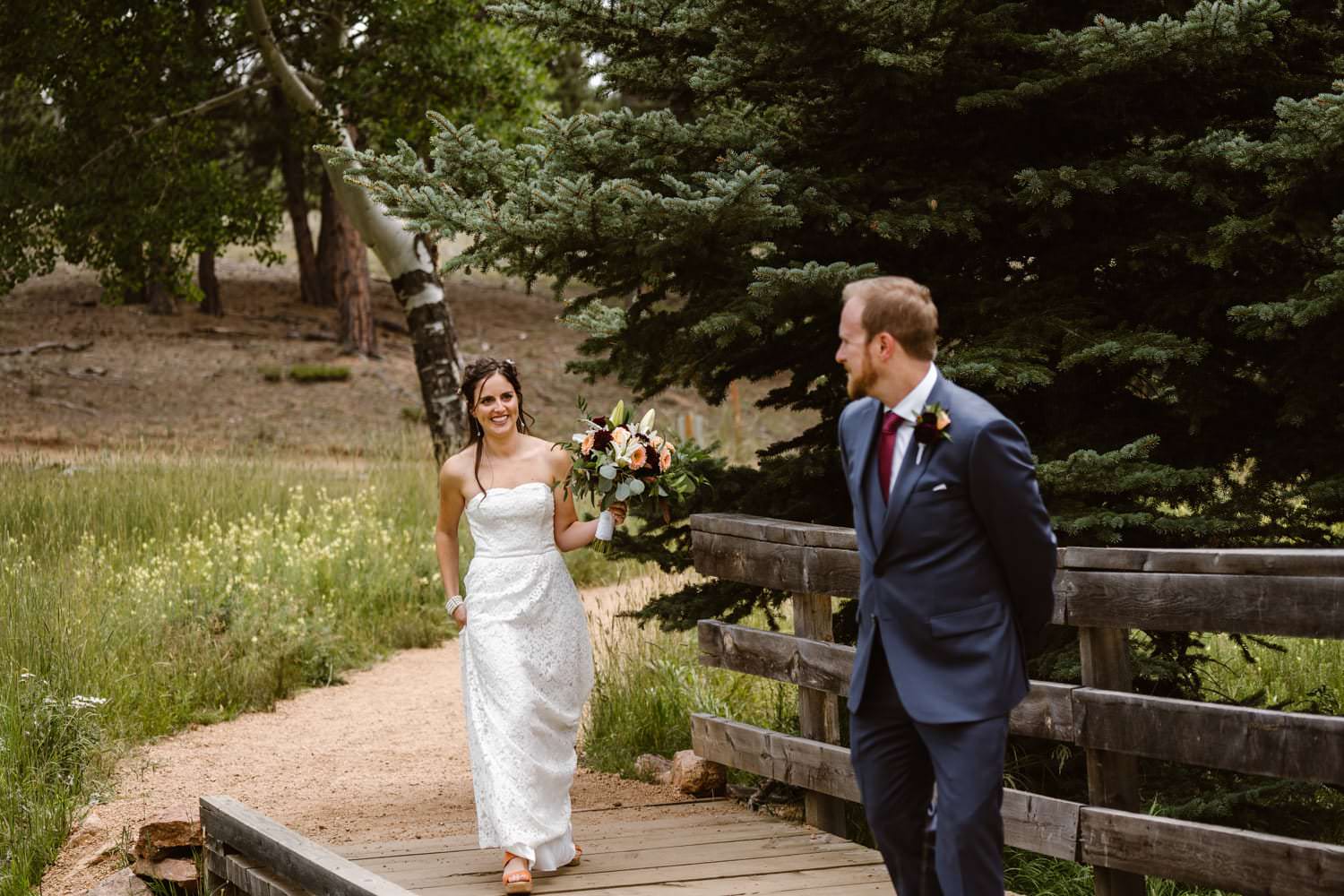 ---
LET'S GET STARTED!
---
MORE FROM THE BLOG
---
FOLLOW ON THE GRAM!