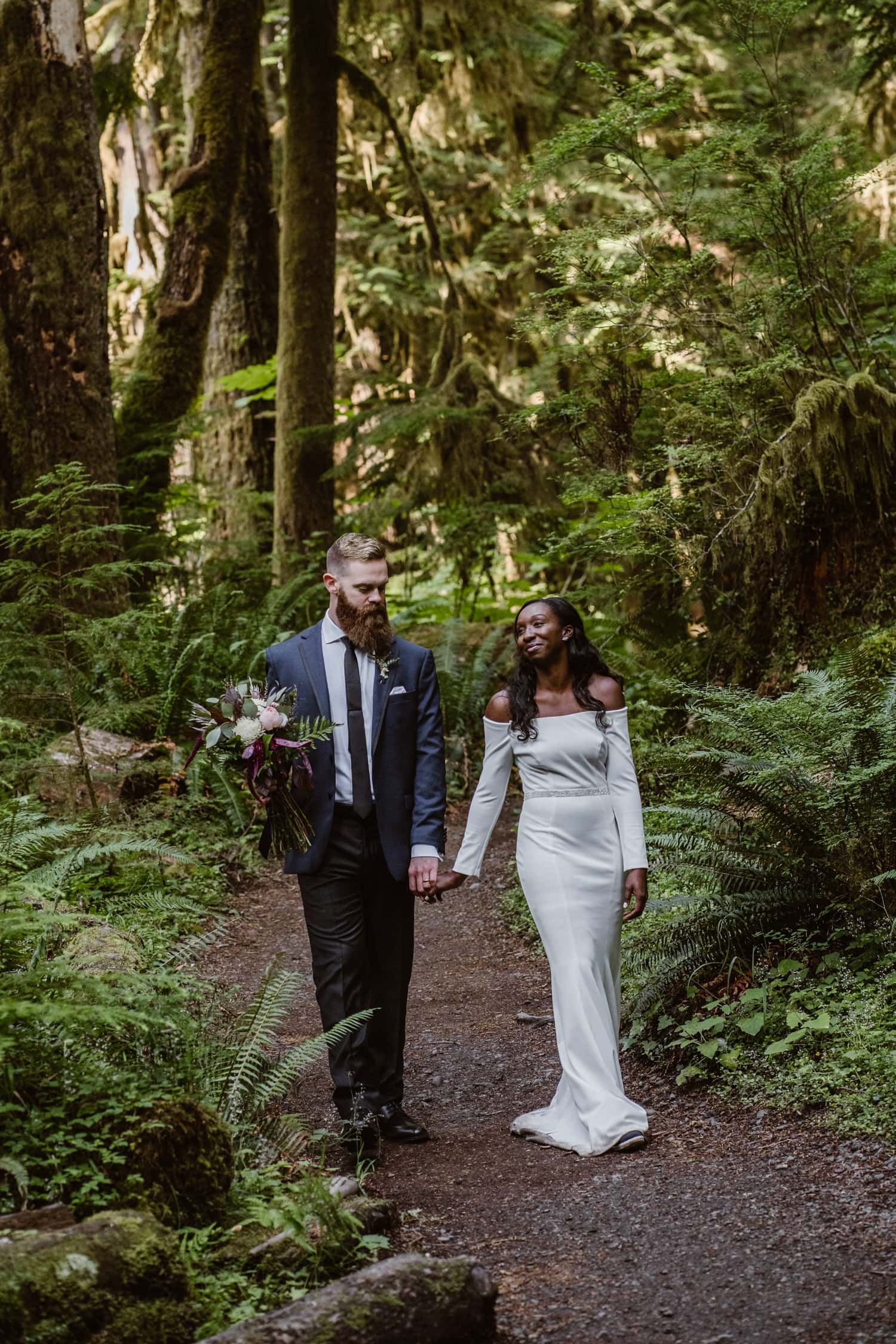 Olympic National Park Elopement
Olympic National Park Hiking Elopement I fell in love with Olympic National Park the first time I visited 4 years ago. The different climates were exciting, beautiful and full of adventure. You ha...
O
Olympic National Park Hiking Elopement
I fell in love with Olympic National Park the first time I visited 4 years ago. The different climates were exciting, beautiful and full of adventure. You had choices between rain forests, giant old trees or the beautiful coastal beaches surrounding the park. It was a beautiful place to a explore and an even better place to elope! When Jacqueline and Ryan reached out to me about capturing their elopement, I jumped at the opportunity to go back to this beautiful place!
These two planned such a beautiful day in Olympic National Park that included their family and then some adventure time afterwards where we explored the lush rain forests and waterfalls near Lake Crescent. Some couples prefer to do their elopements themselves but others want to include their families. There are really no rules with eloping. Create your vision and stick it out!
The three of us started out with the first look at Lake Crescent, followed by an early morning stroll around the lake as we took in the reflections. It was such a beautiful start to the morning, especially with these two photogenic souls!
---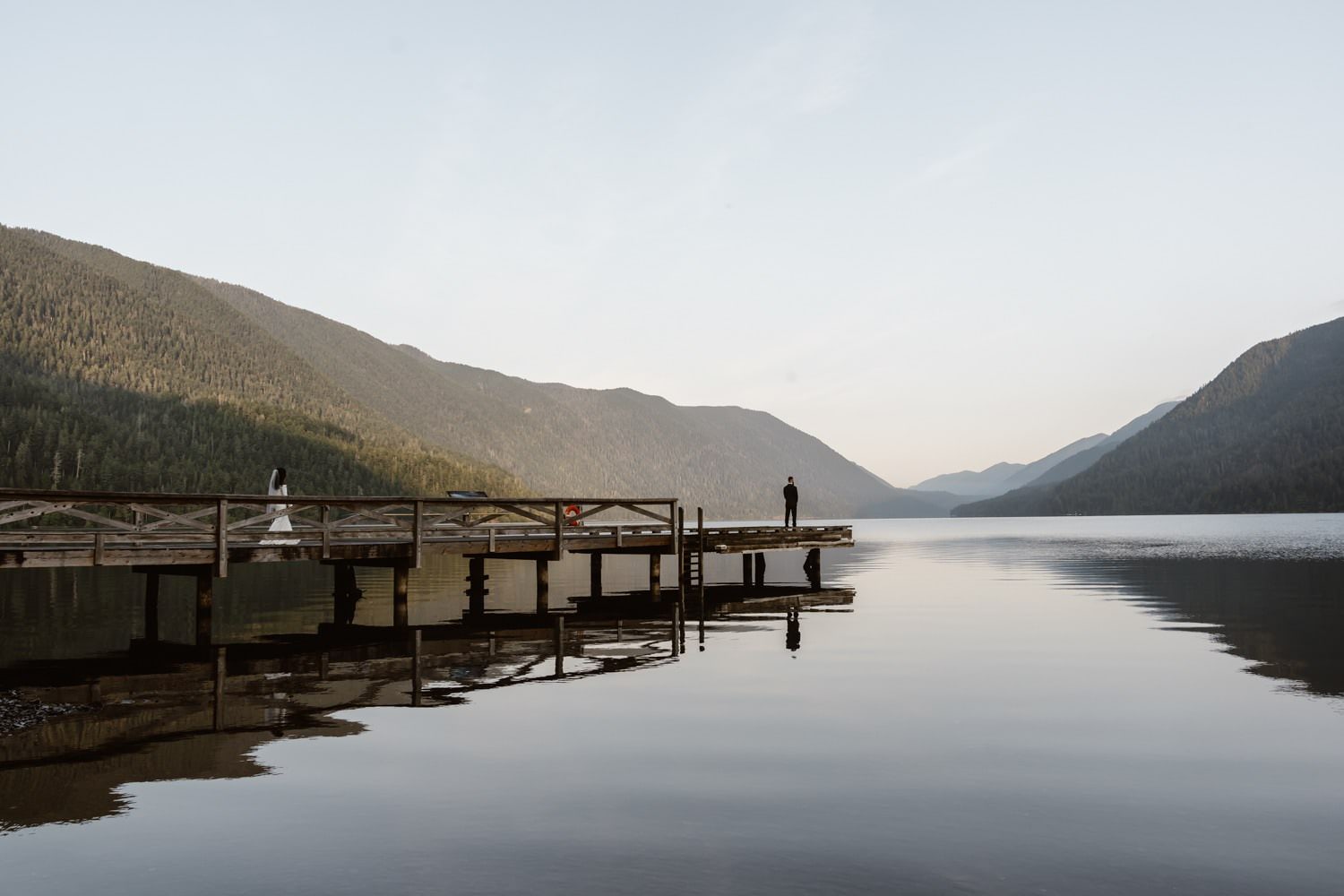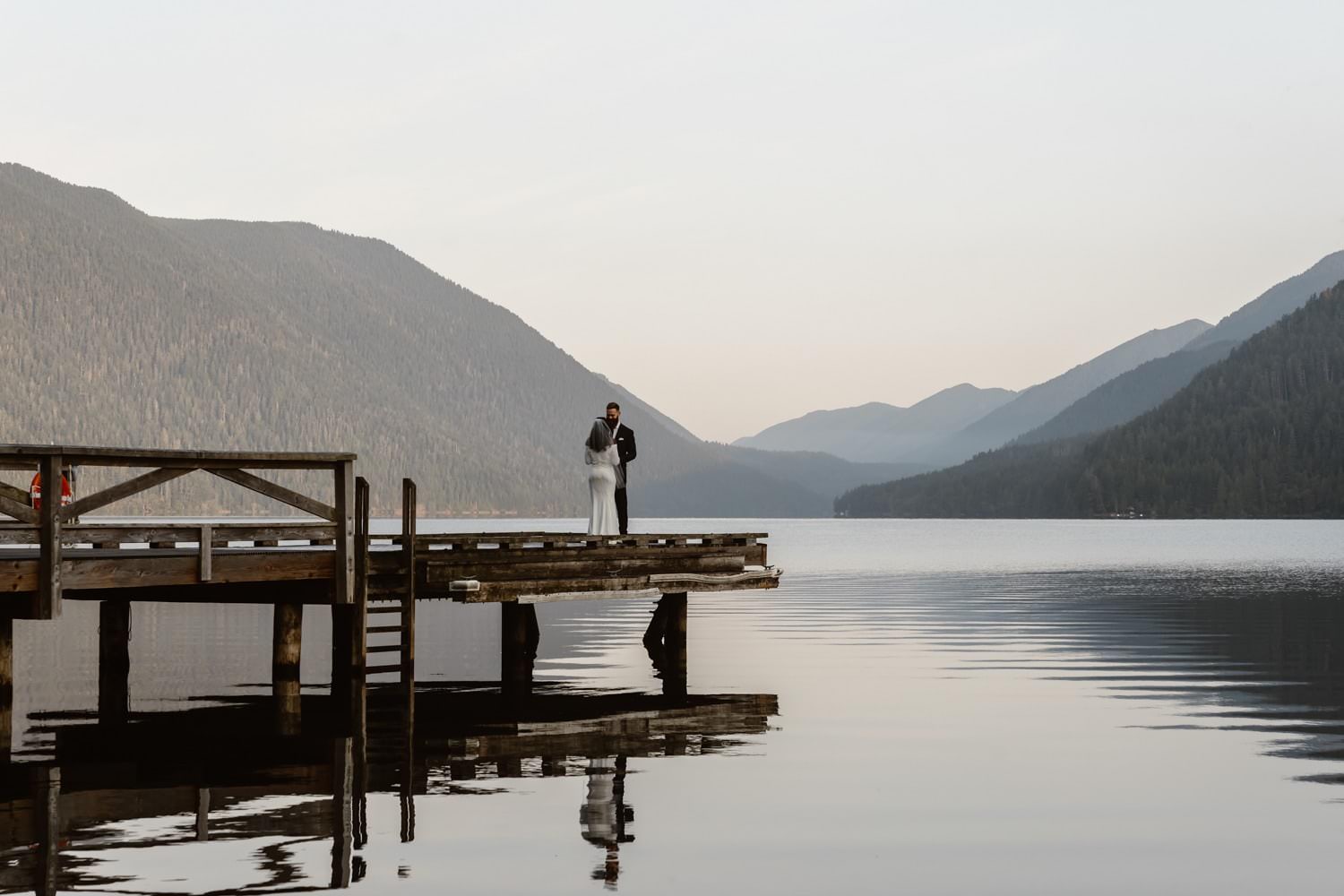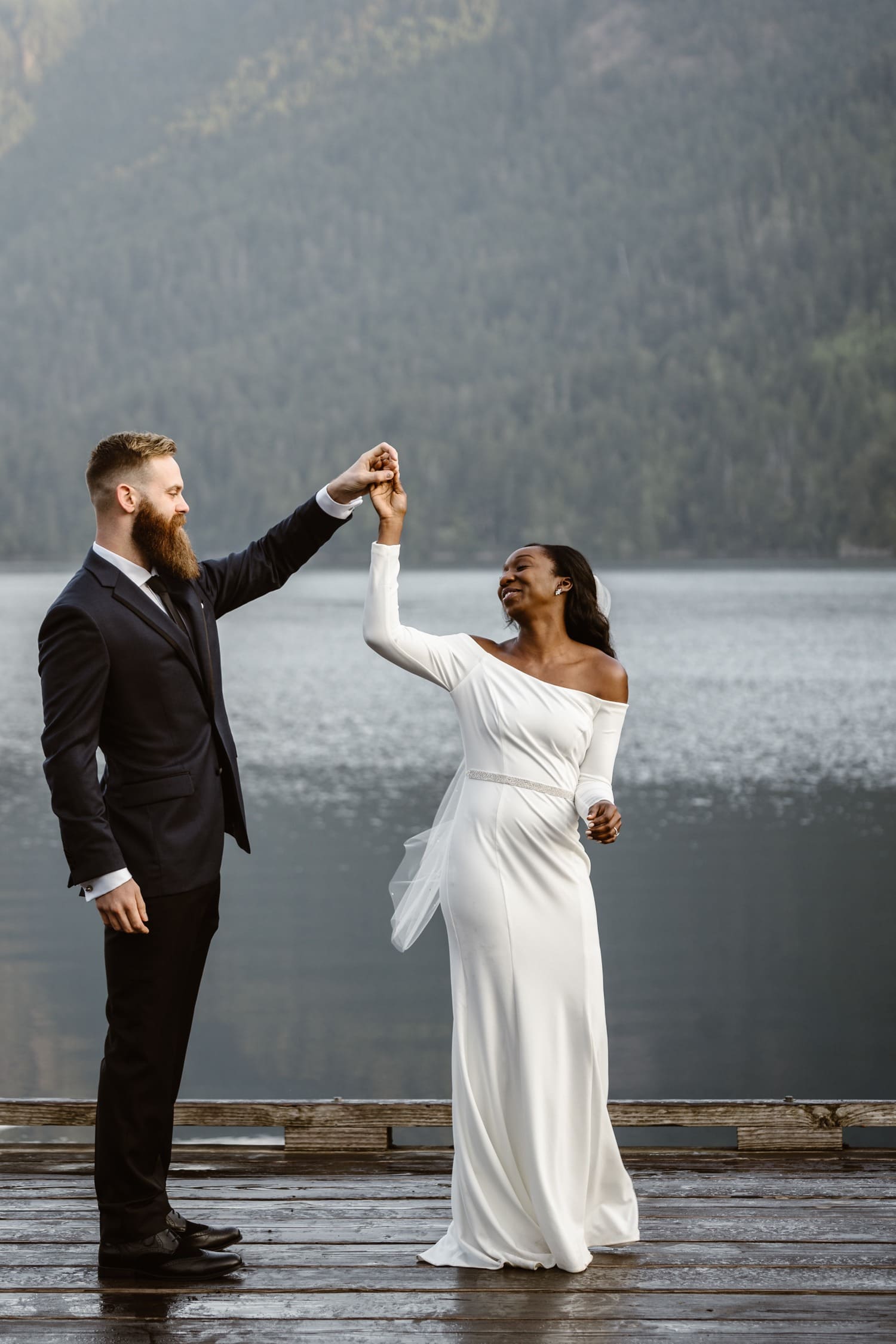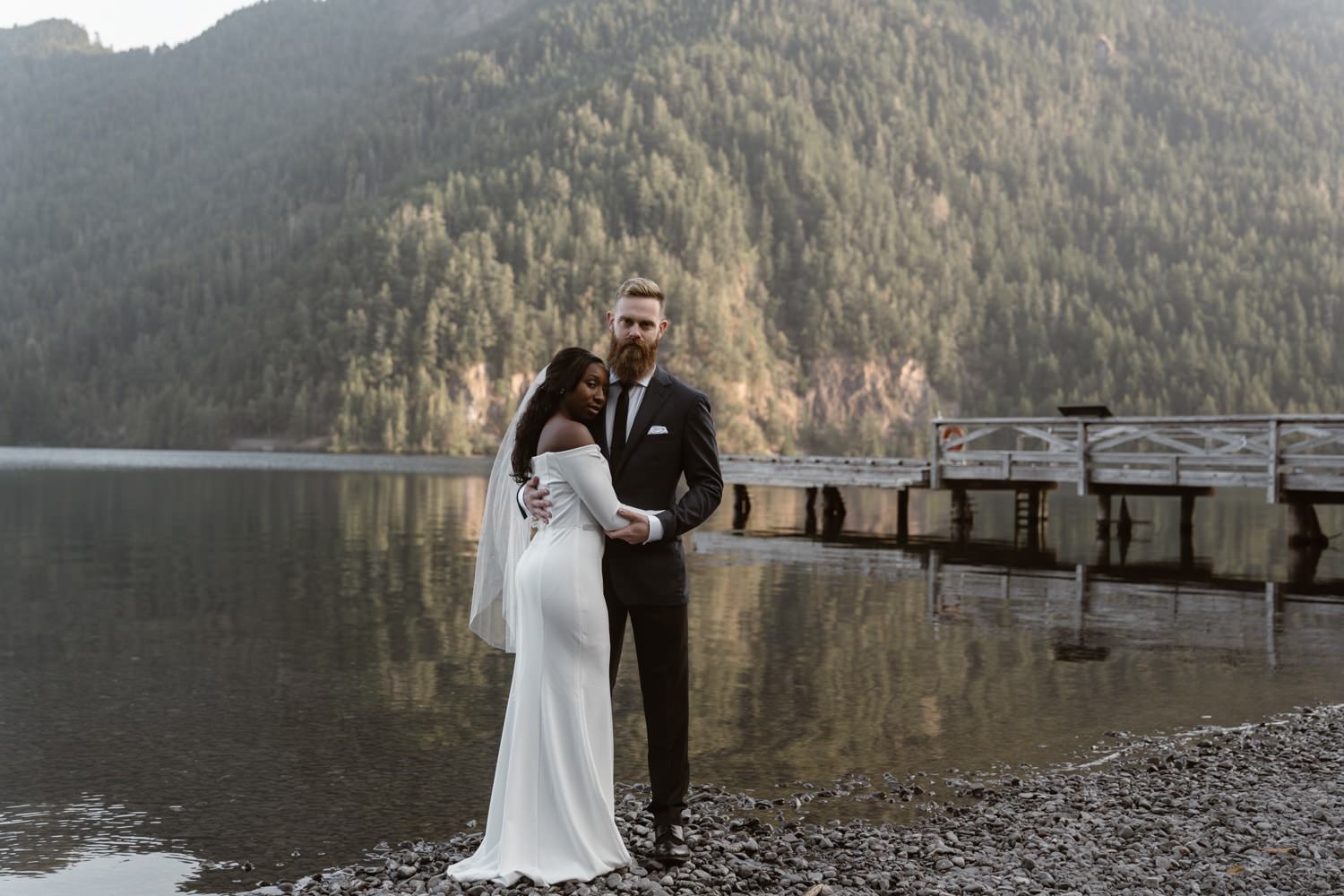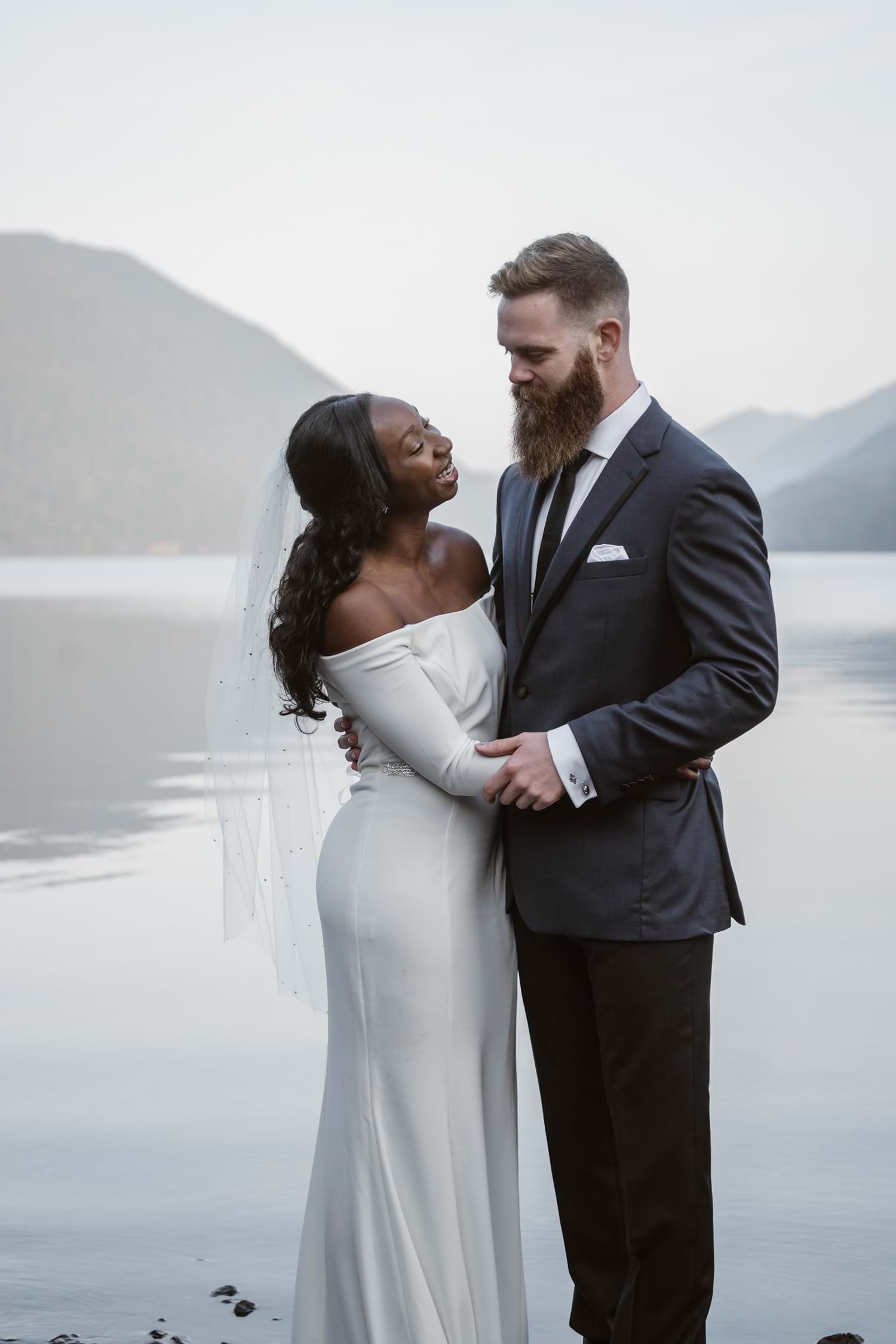 ---
We then walked over to Bovee's Meadow, near Lake Crescent Lodge, where their family and friends were waiting for them for their intimate ceremony. They shared their vows and participated in an ageless Celtic cord ceremony, where they tied braided rope around their hands, tightly clasped together. Following their ceremony, they shared donuts and we then set out for our hike!
---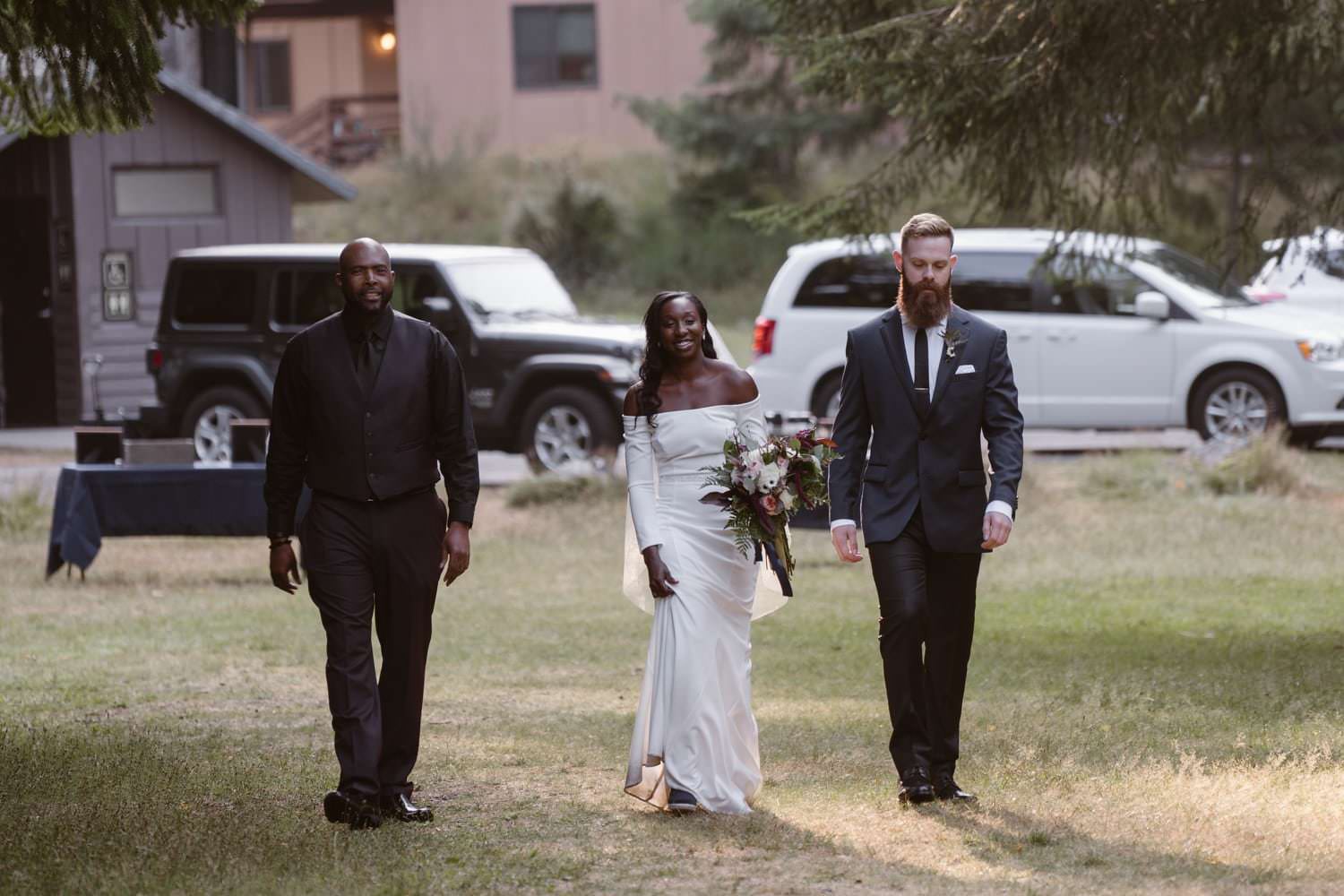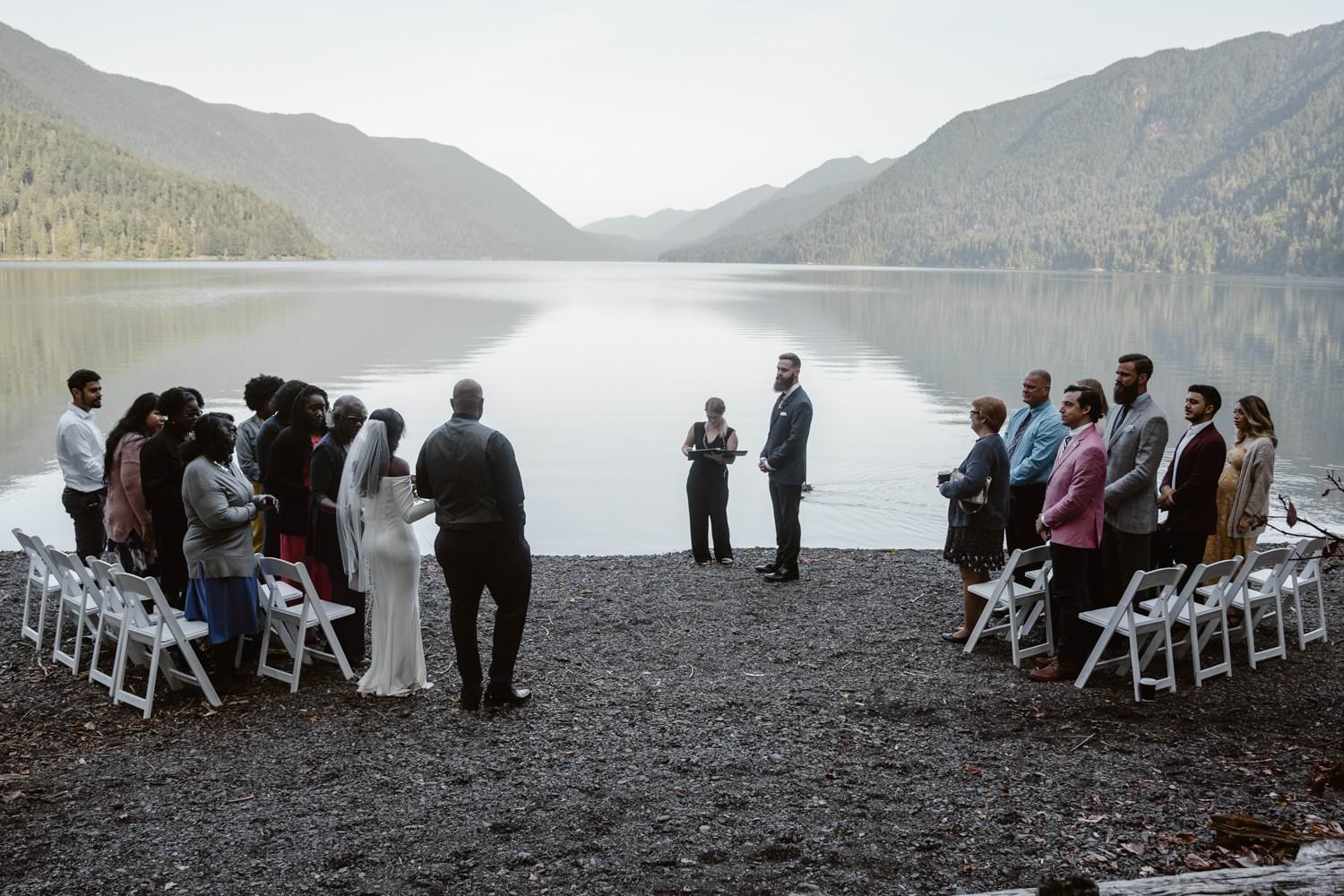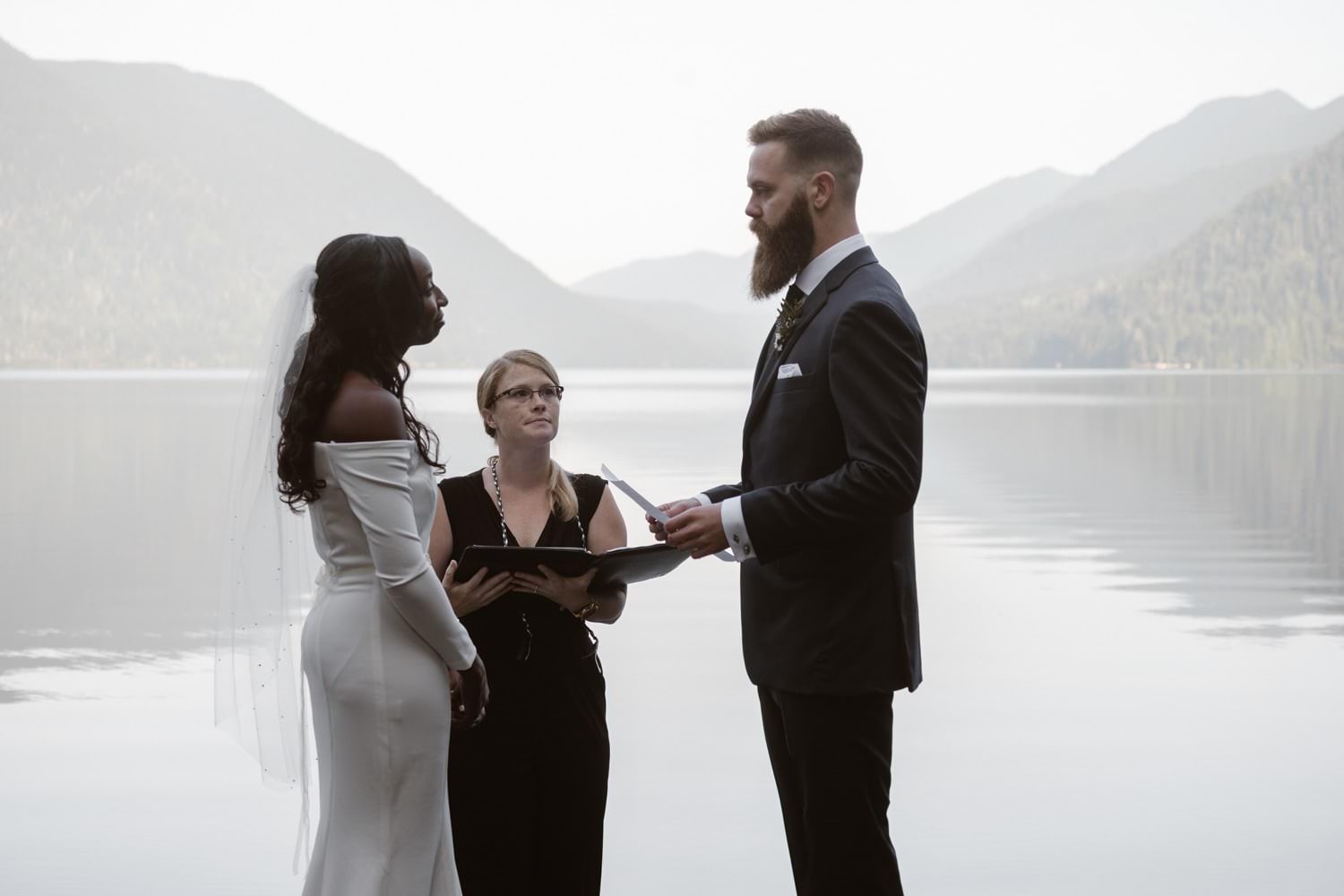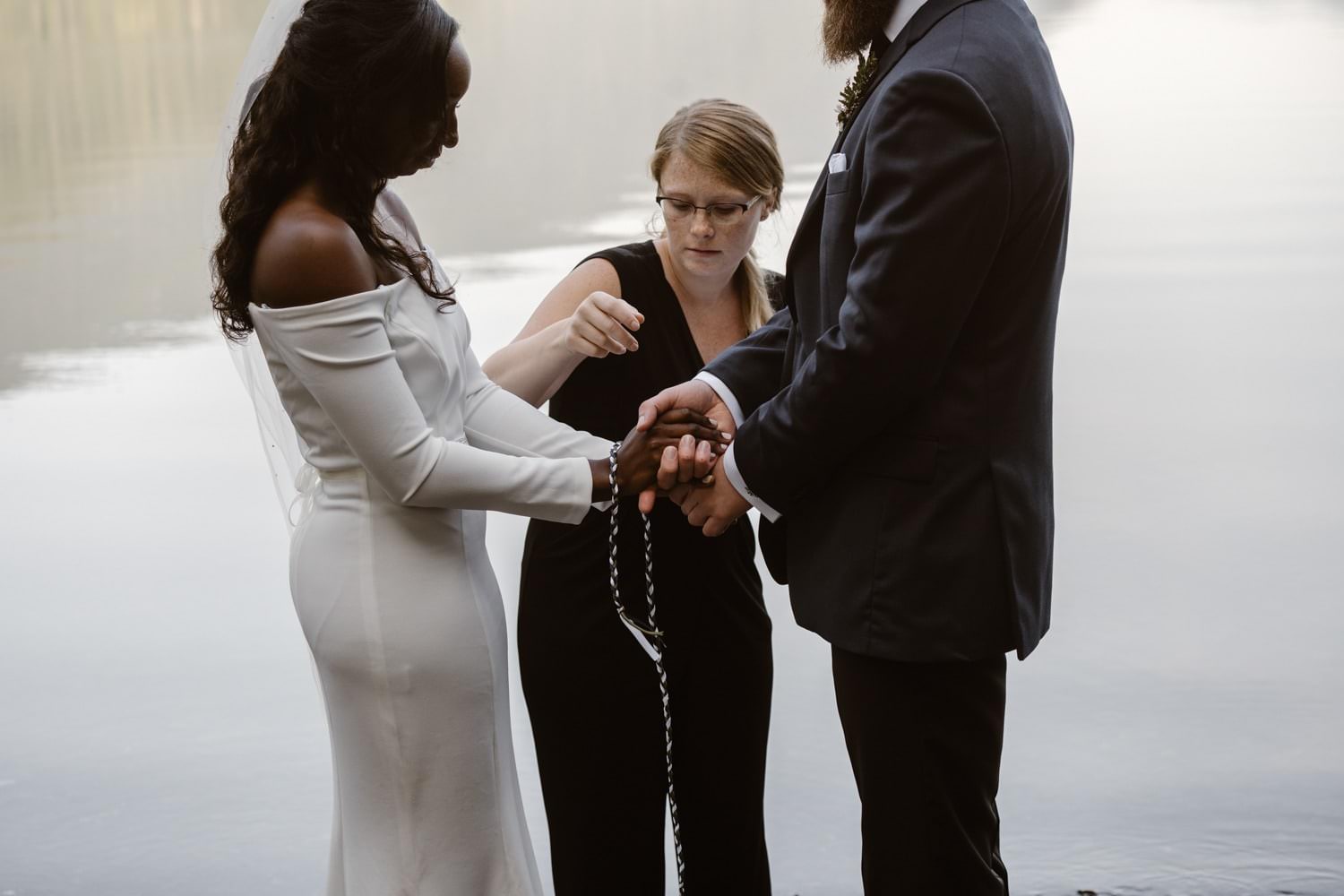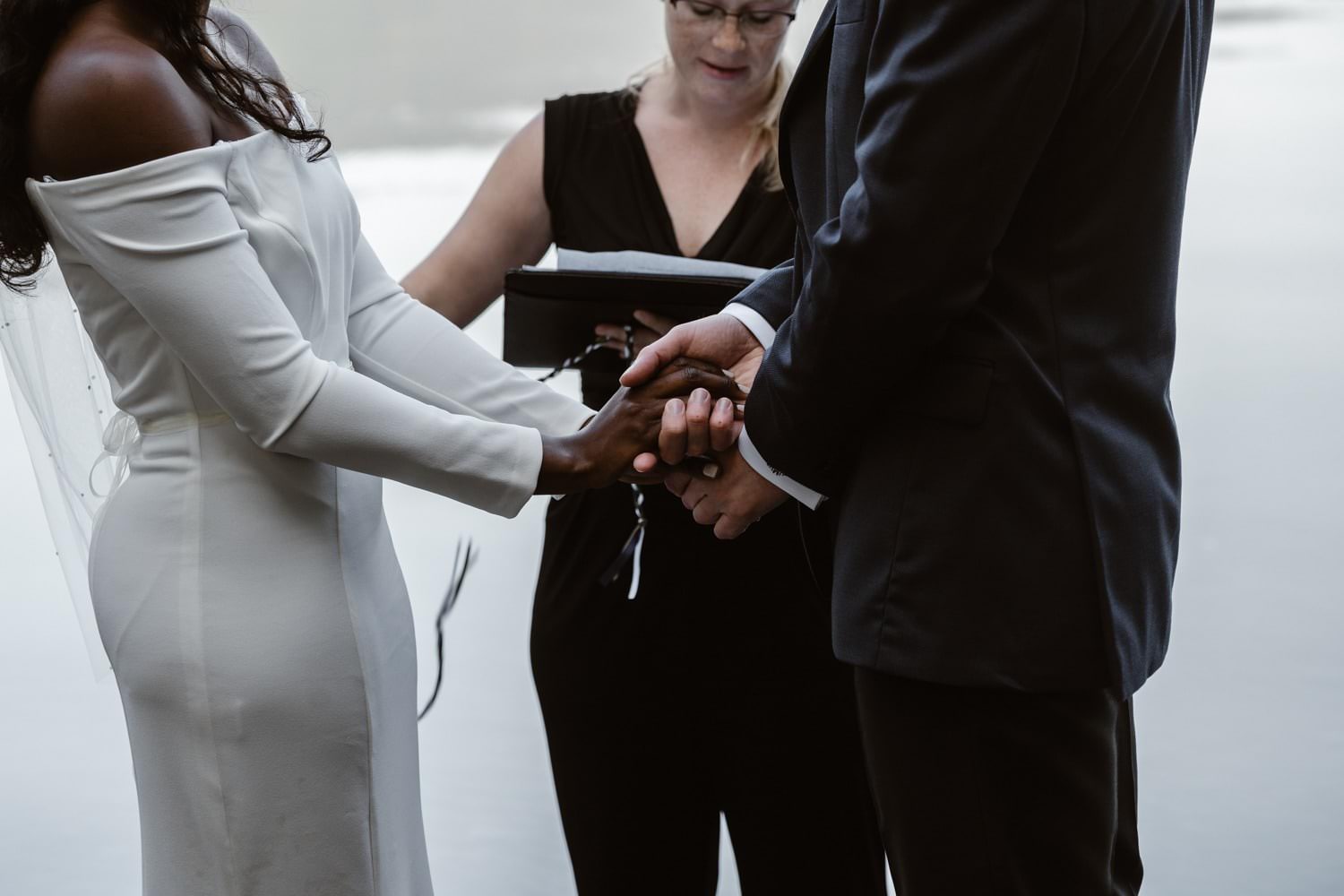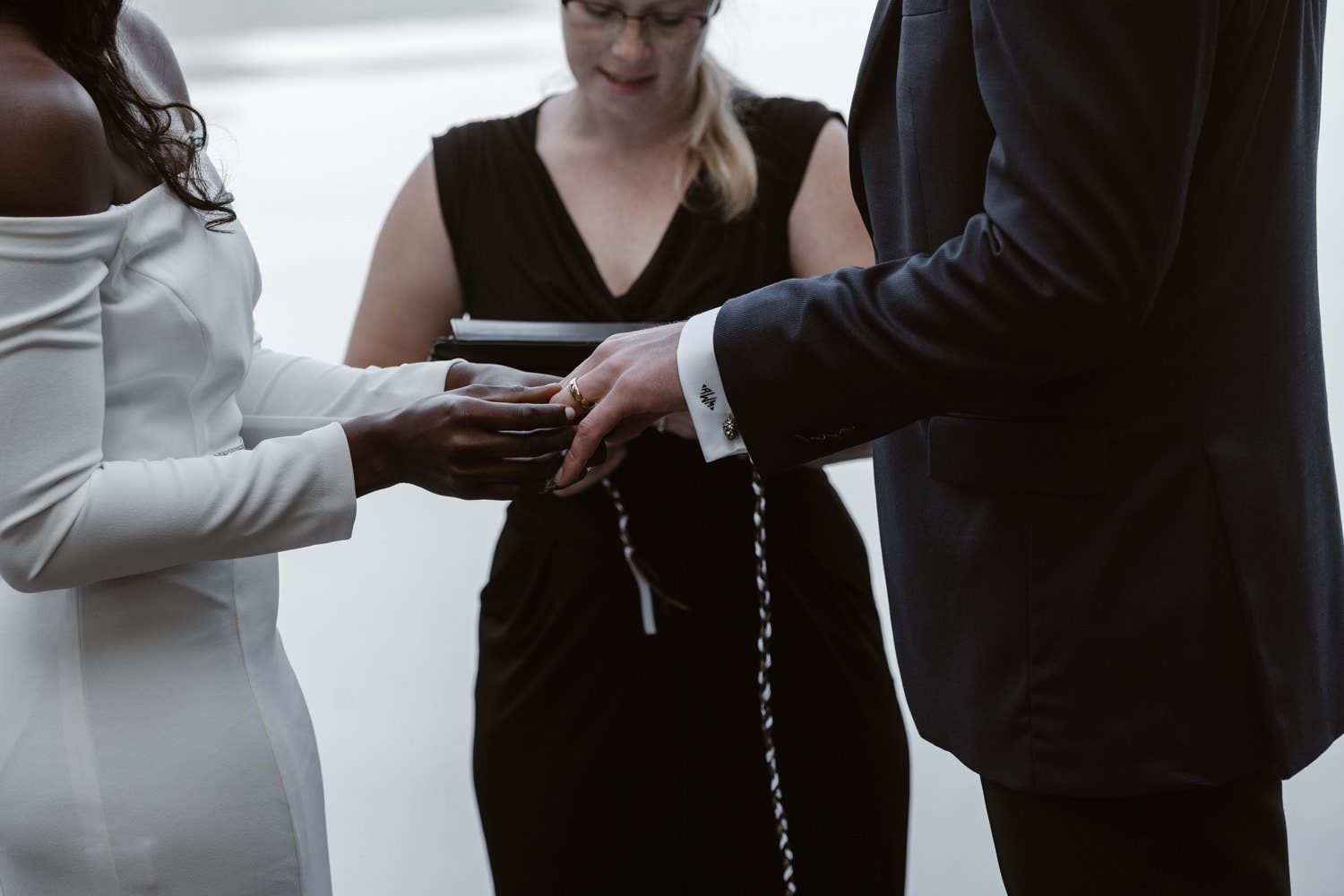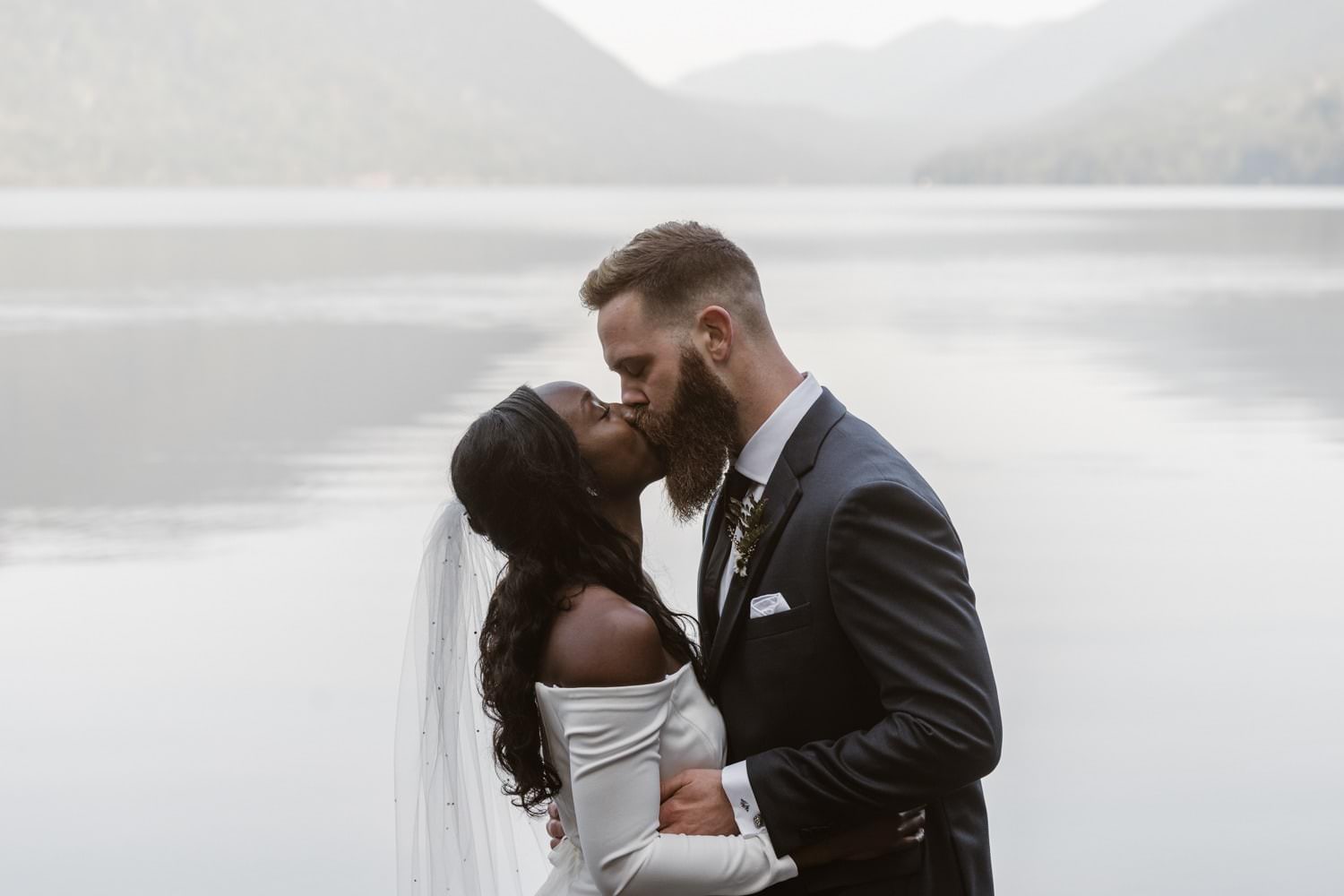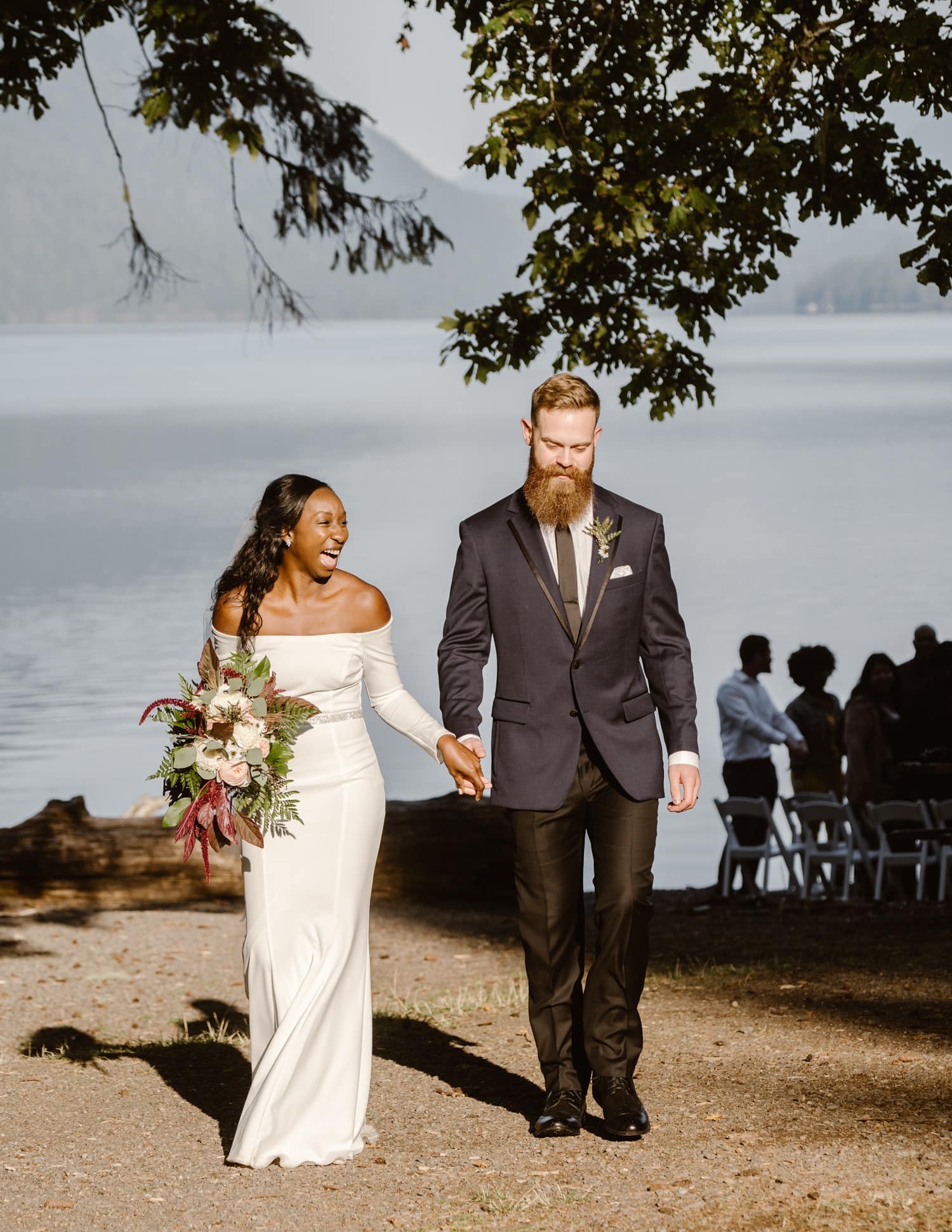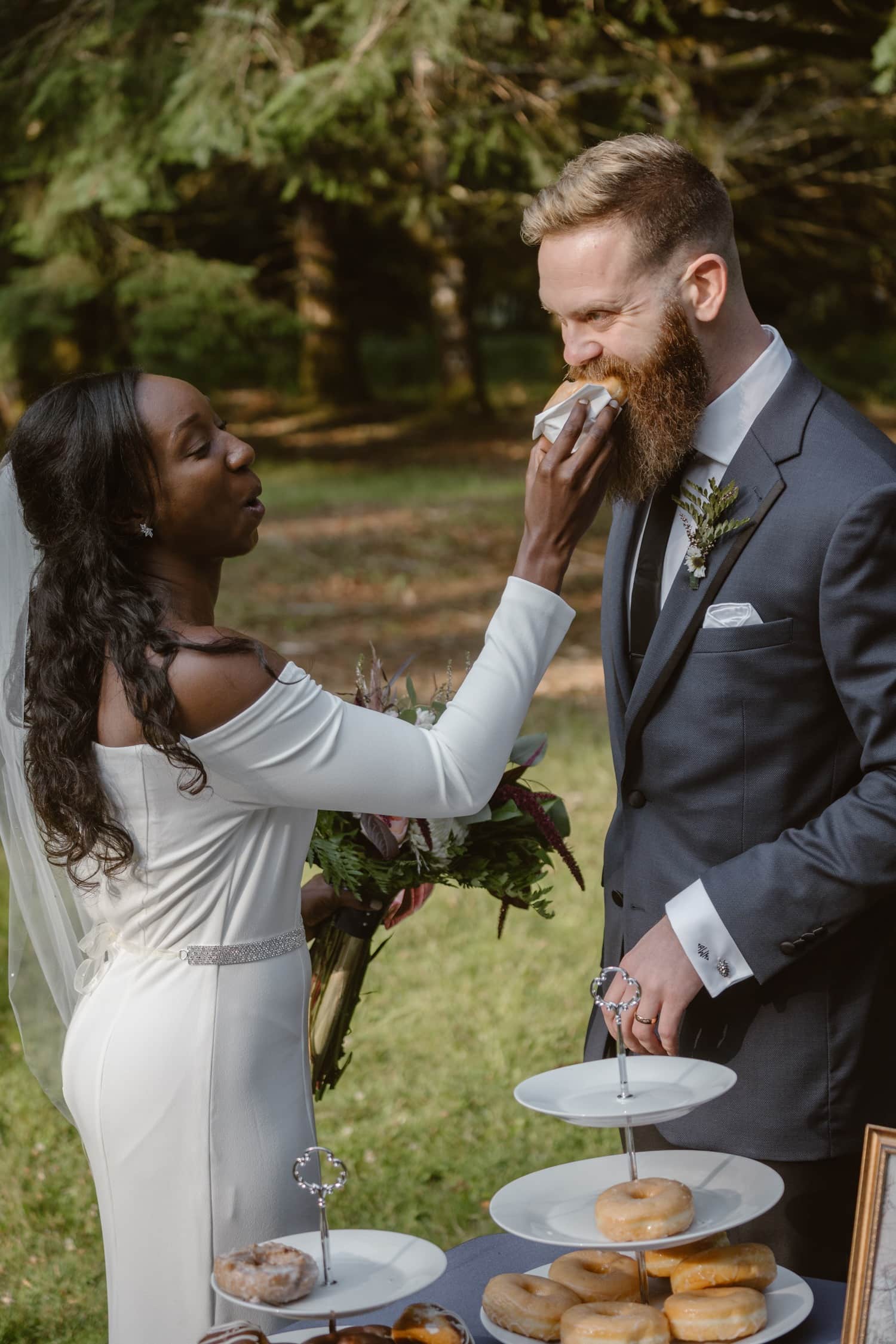 ---
Our hike was one of the most magical and and whimsical places I've been in Olympic National Park! The wild forest was something out of a Dr. Seuss book. The lush and vibrant green moss surrounded us as we roamed around the forest. We stopped at every opportunity so Jacqueline and Ryan could embrace beneath the towering old growth forests for photos. Olympic National Park is known for some of the wildest natural growth in the United States and it's woodsy feel gave you a sense of comfort as we hiked up to Marymere Falls on their elopement day.
---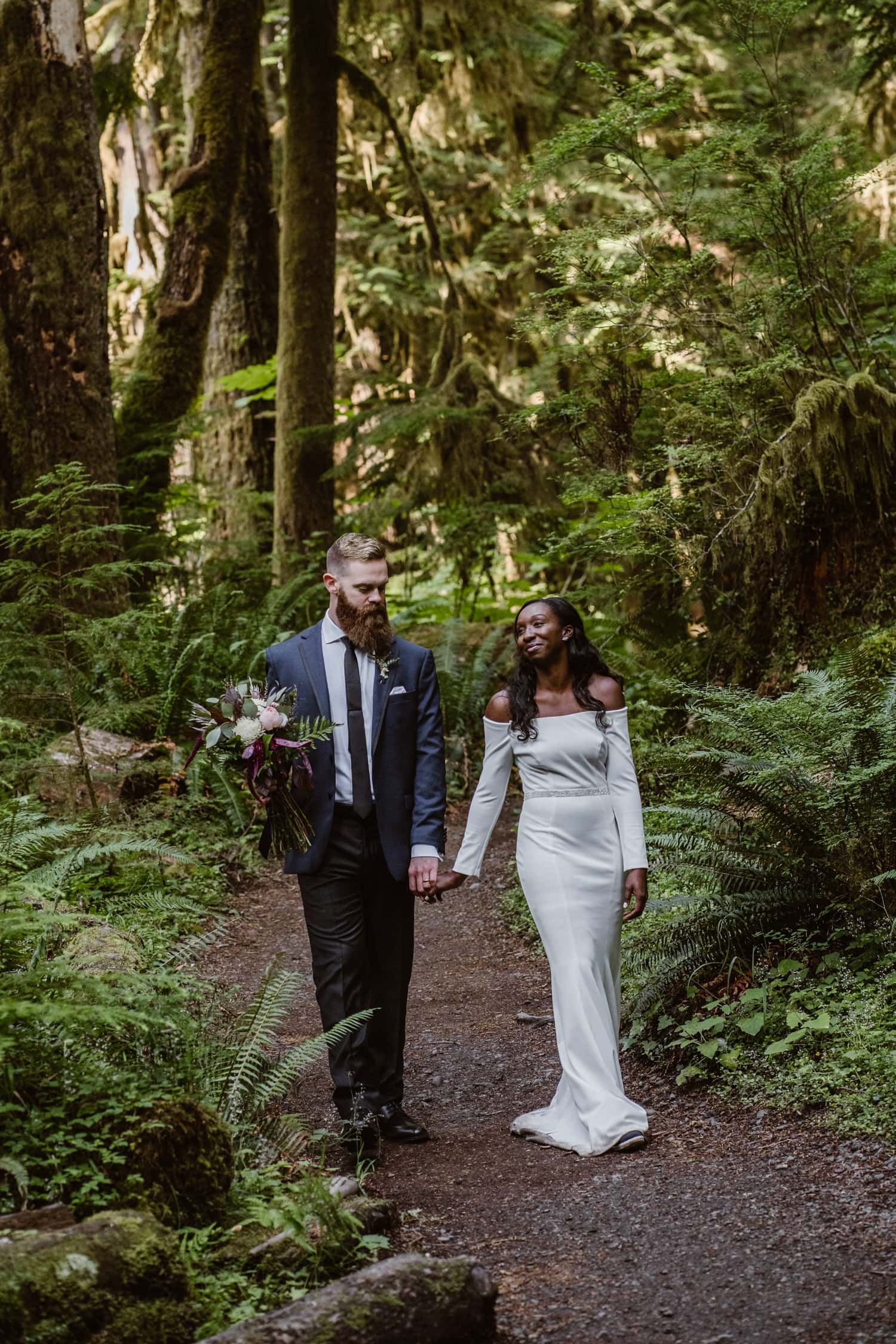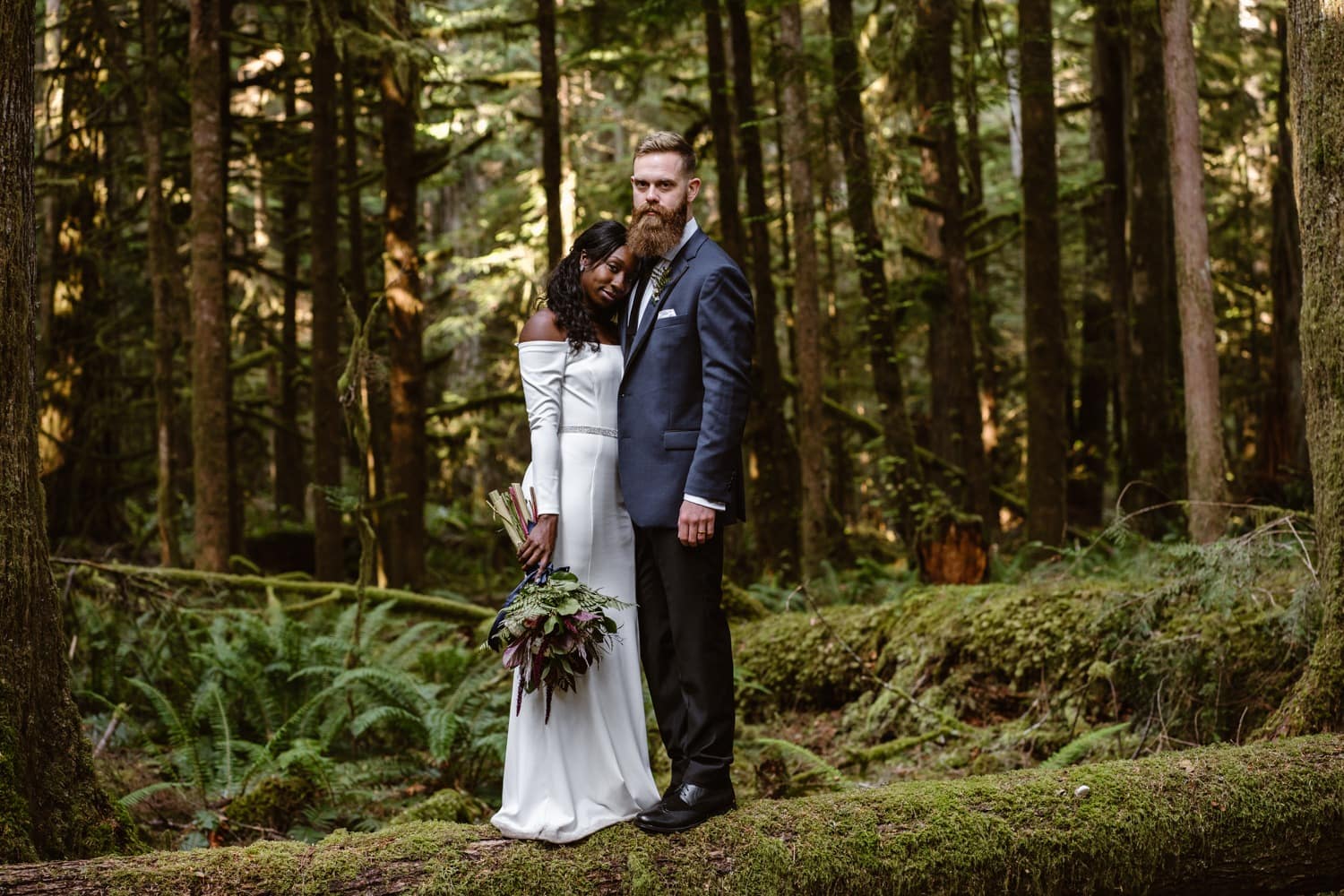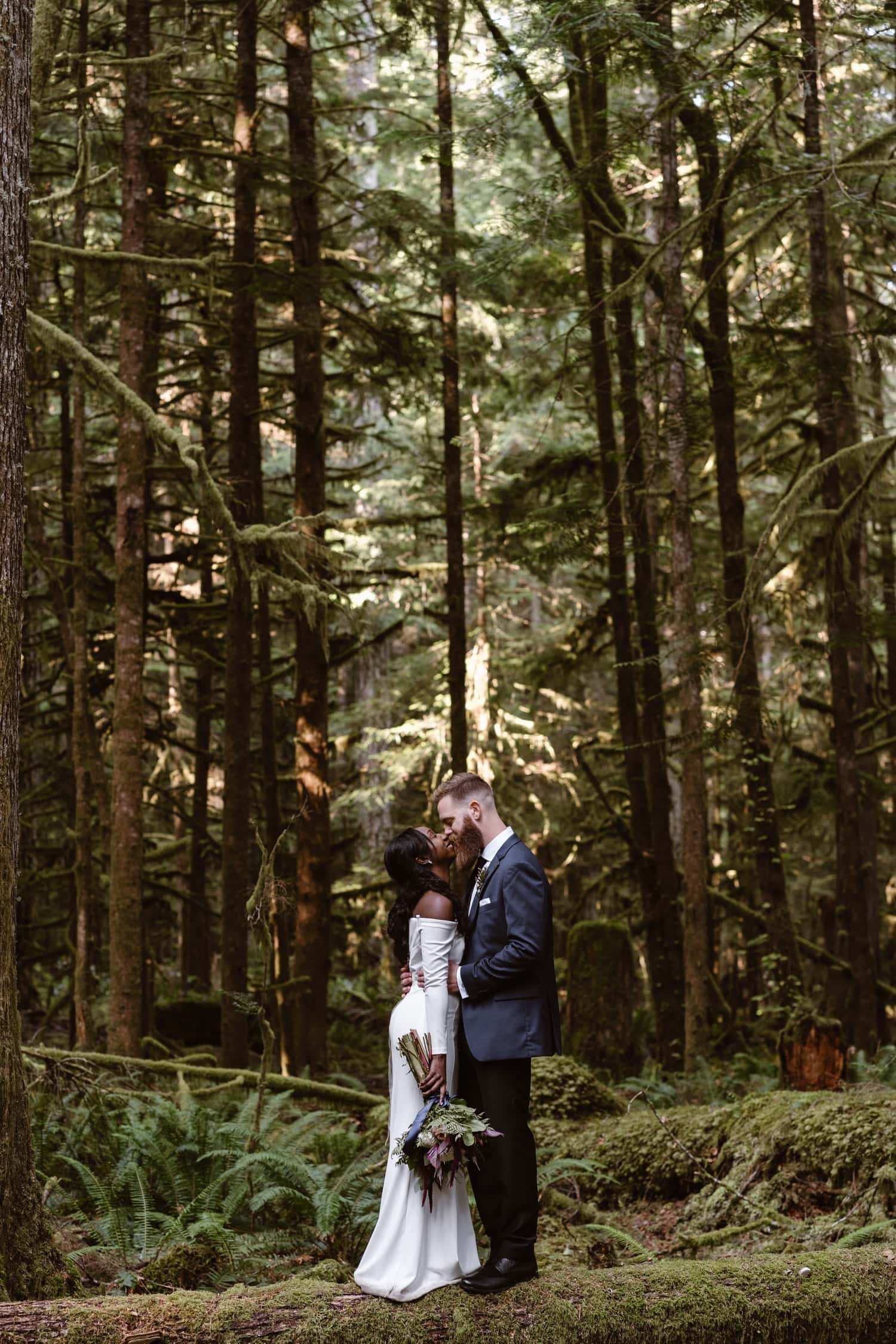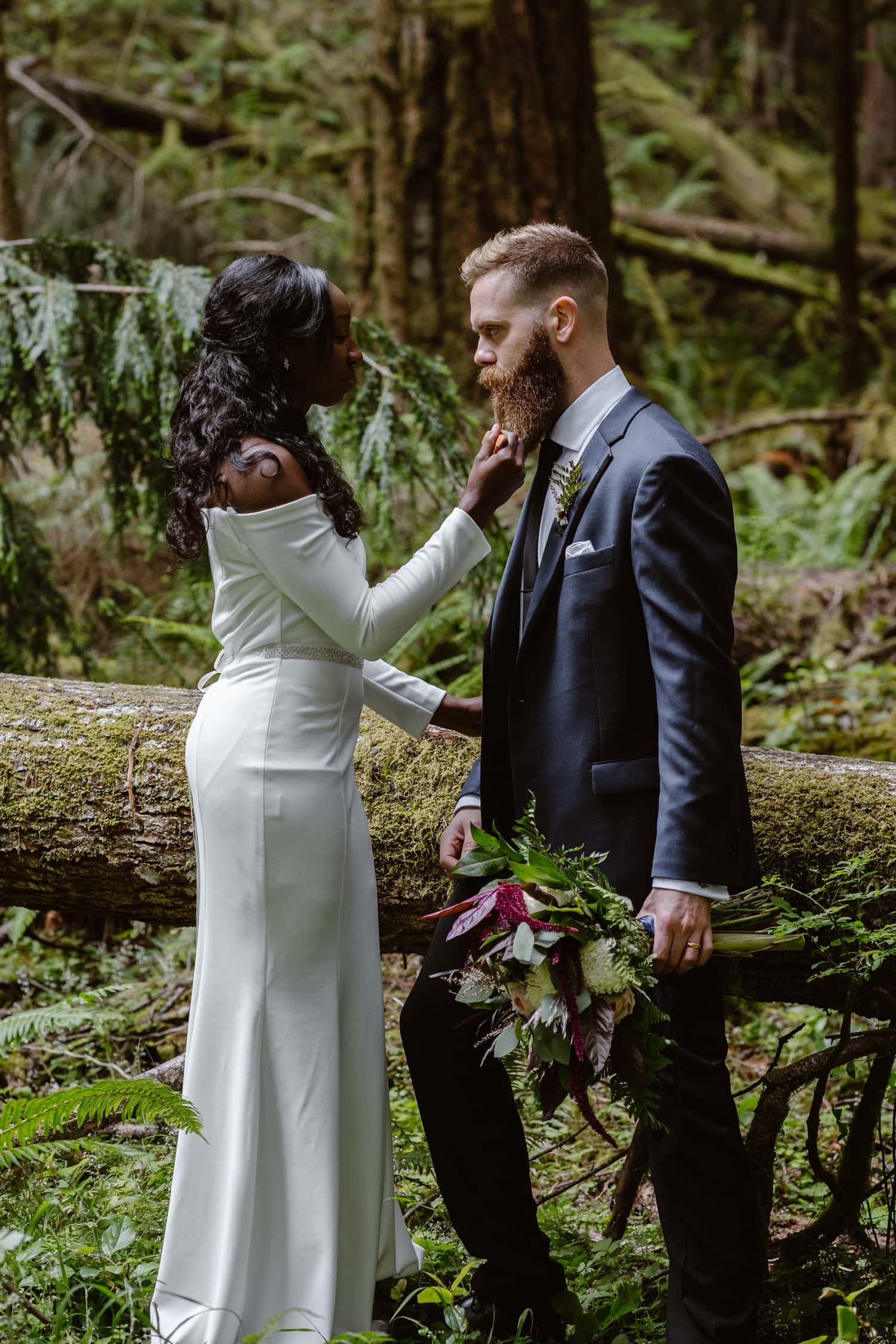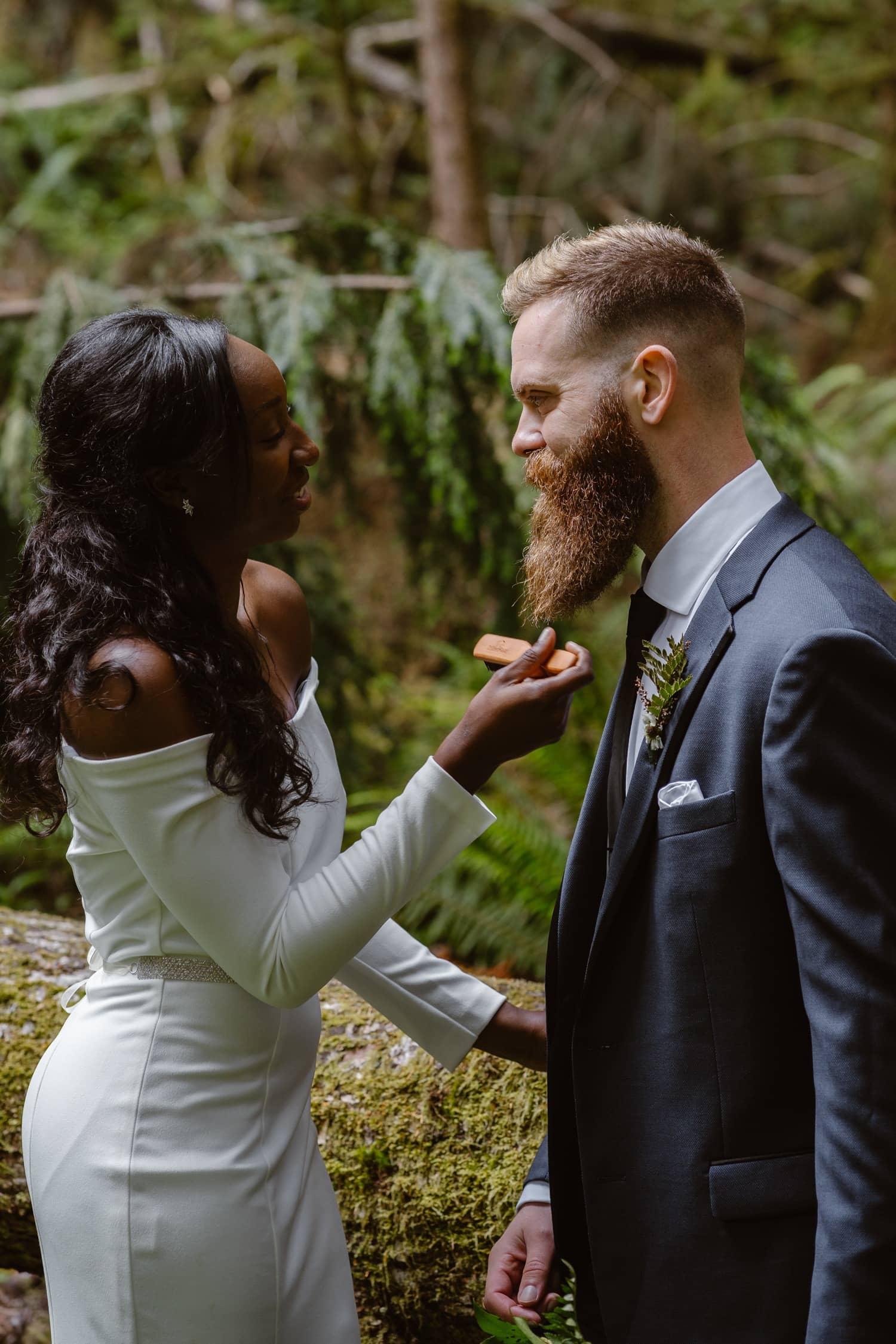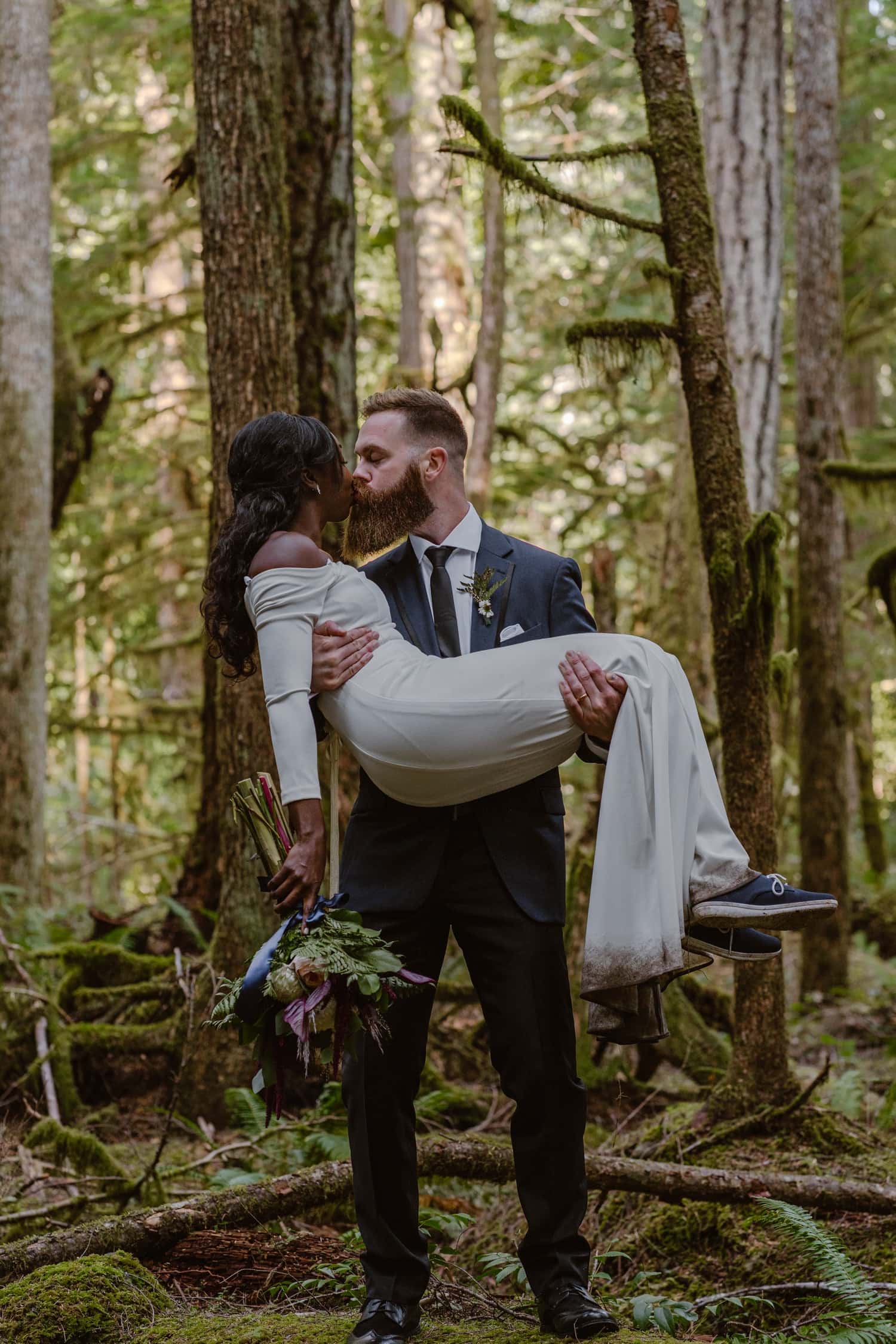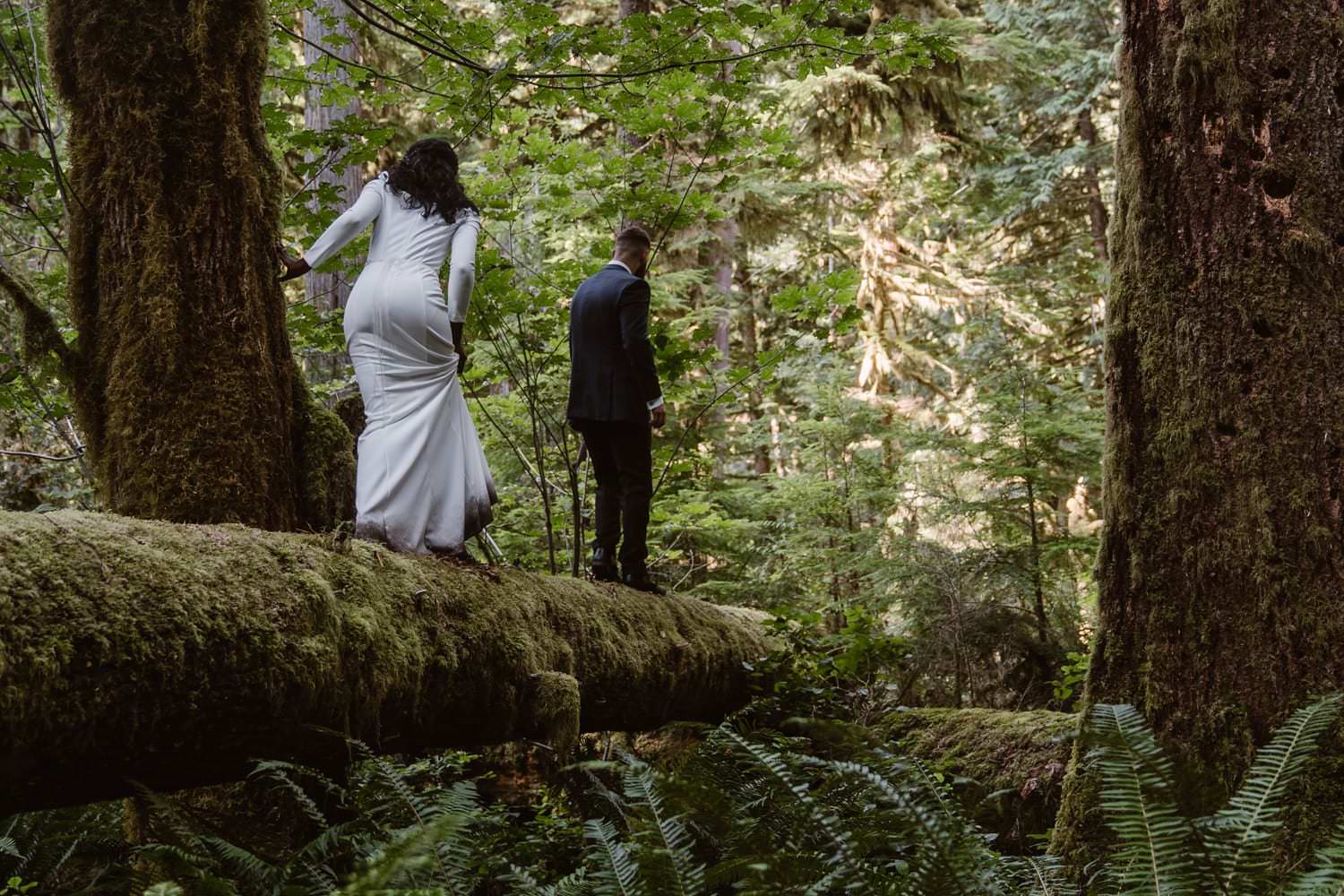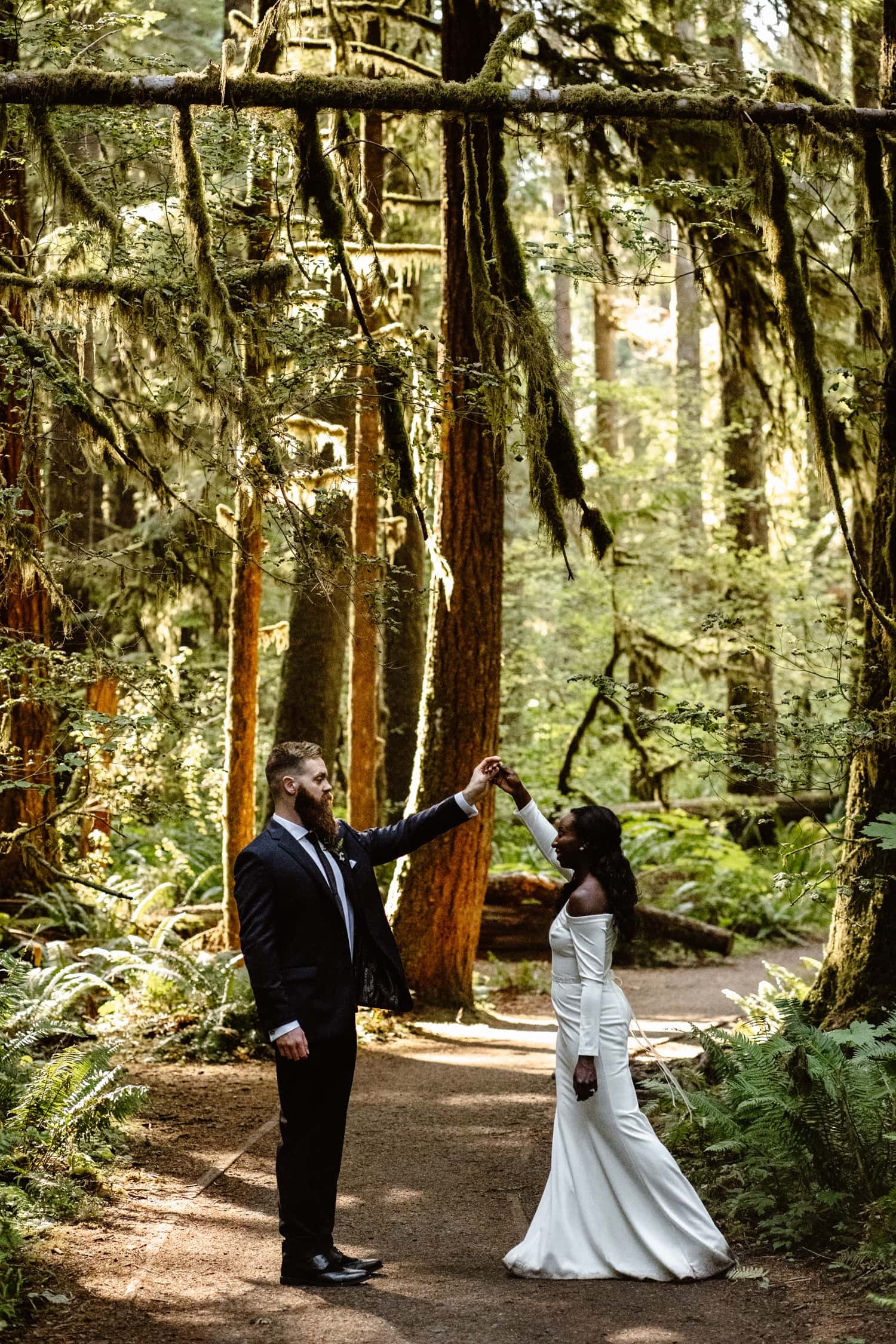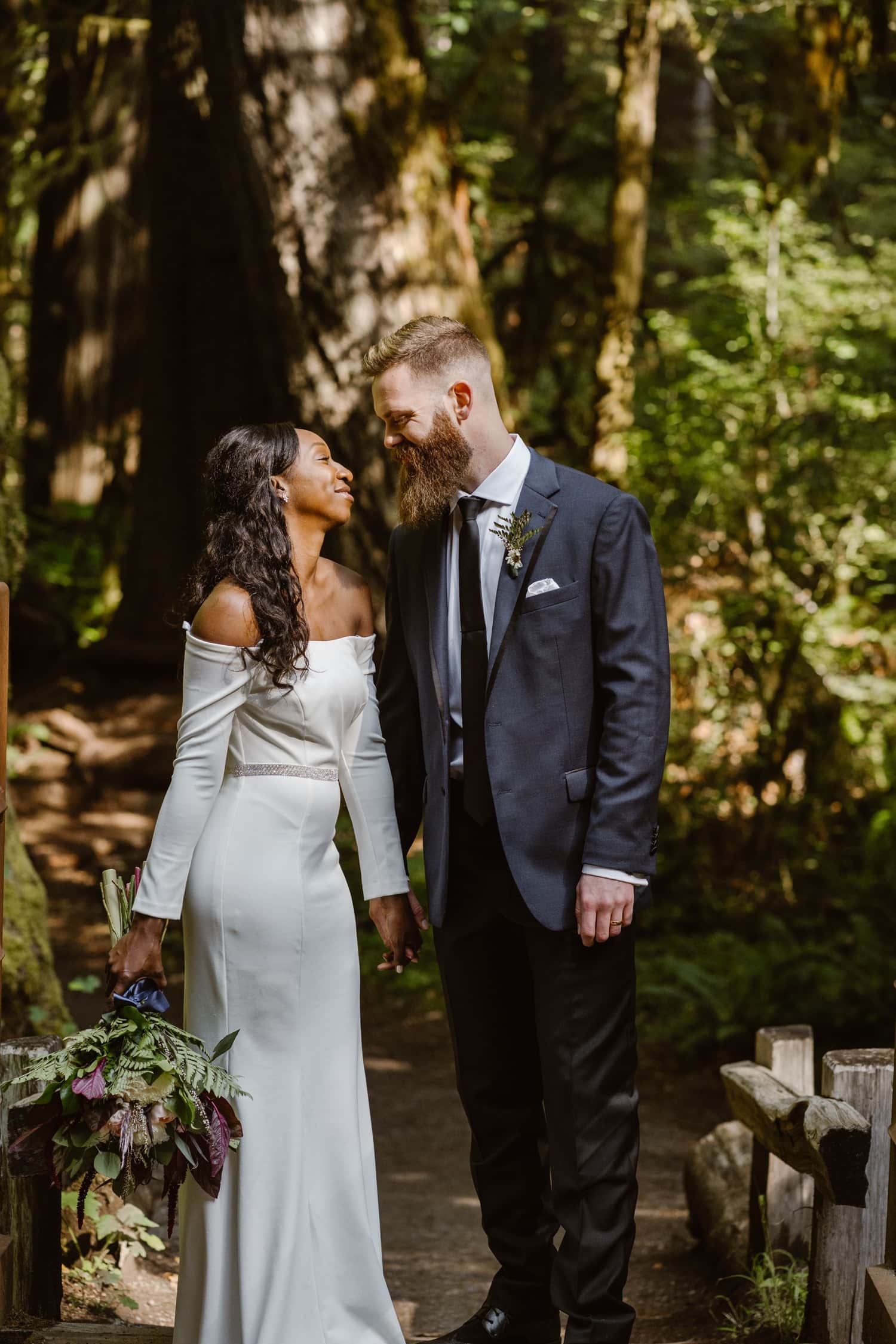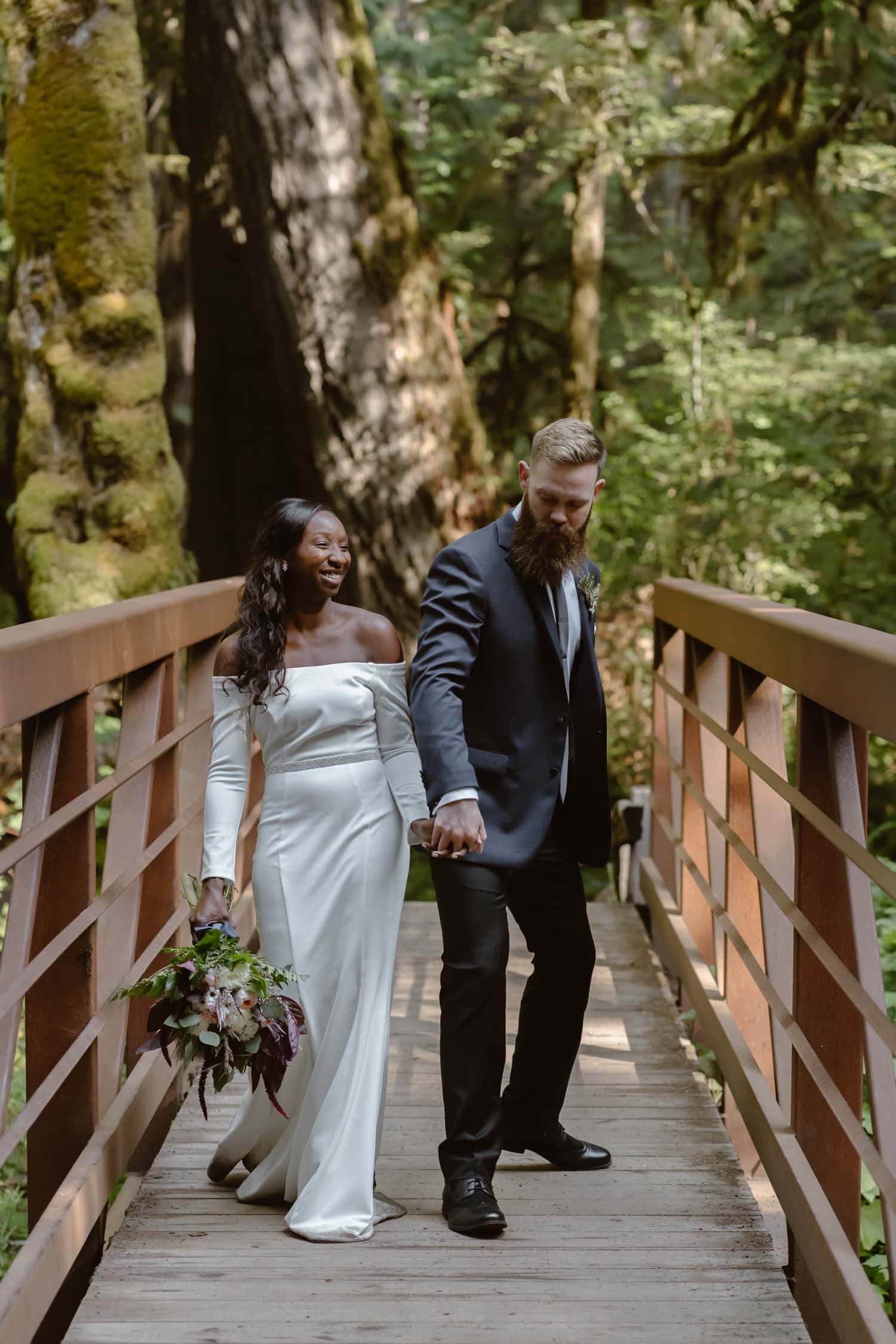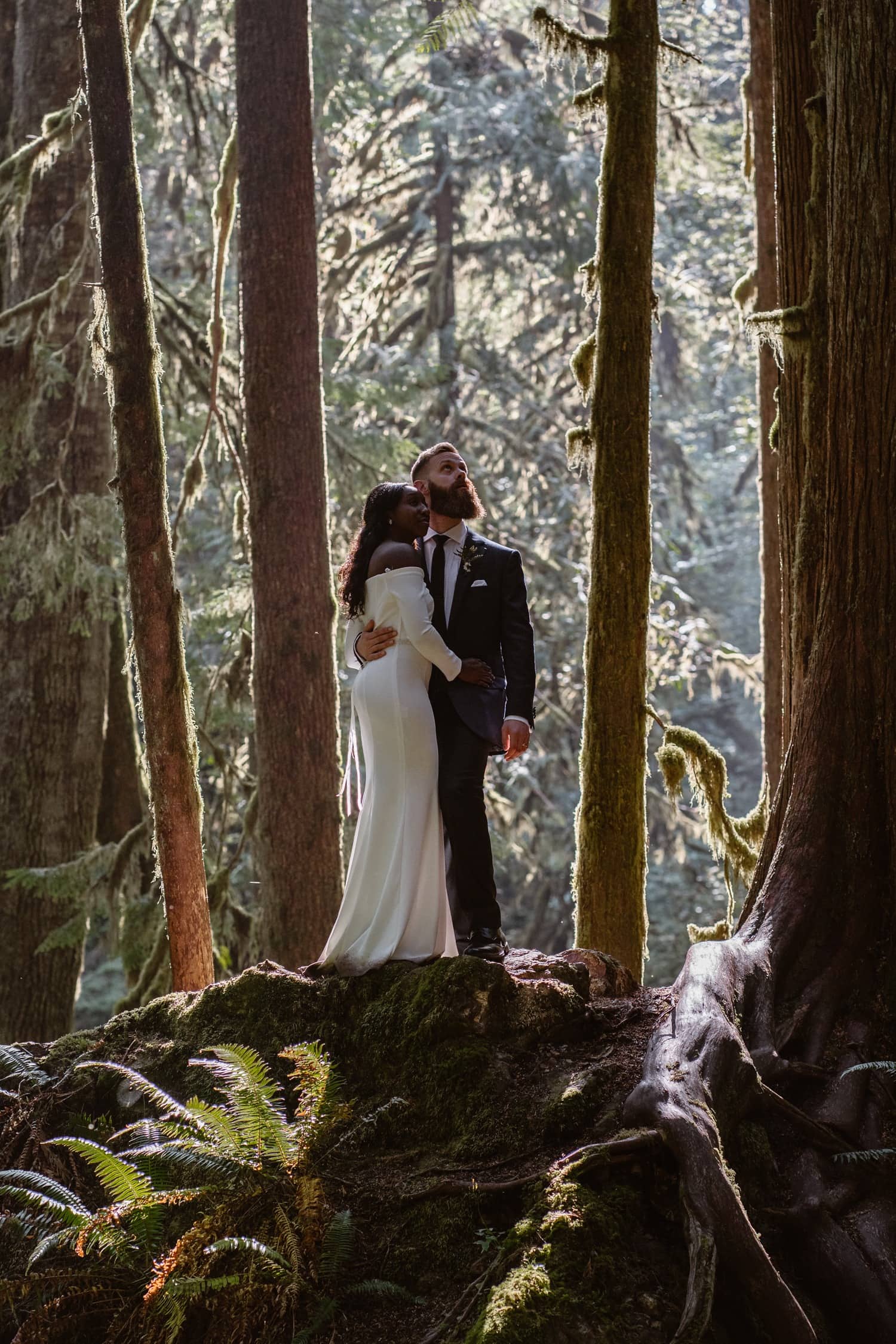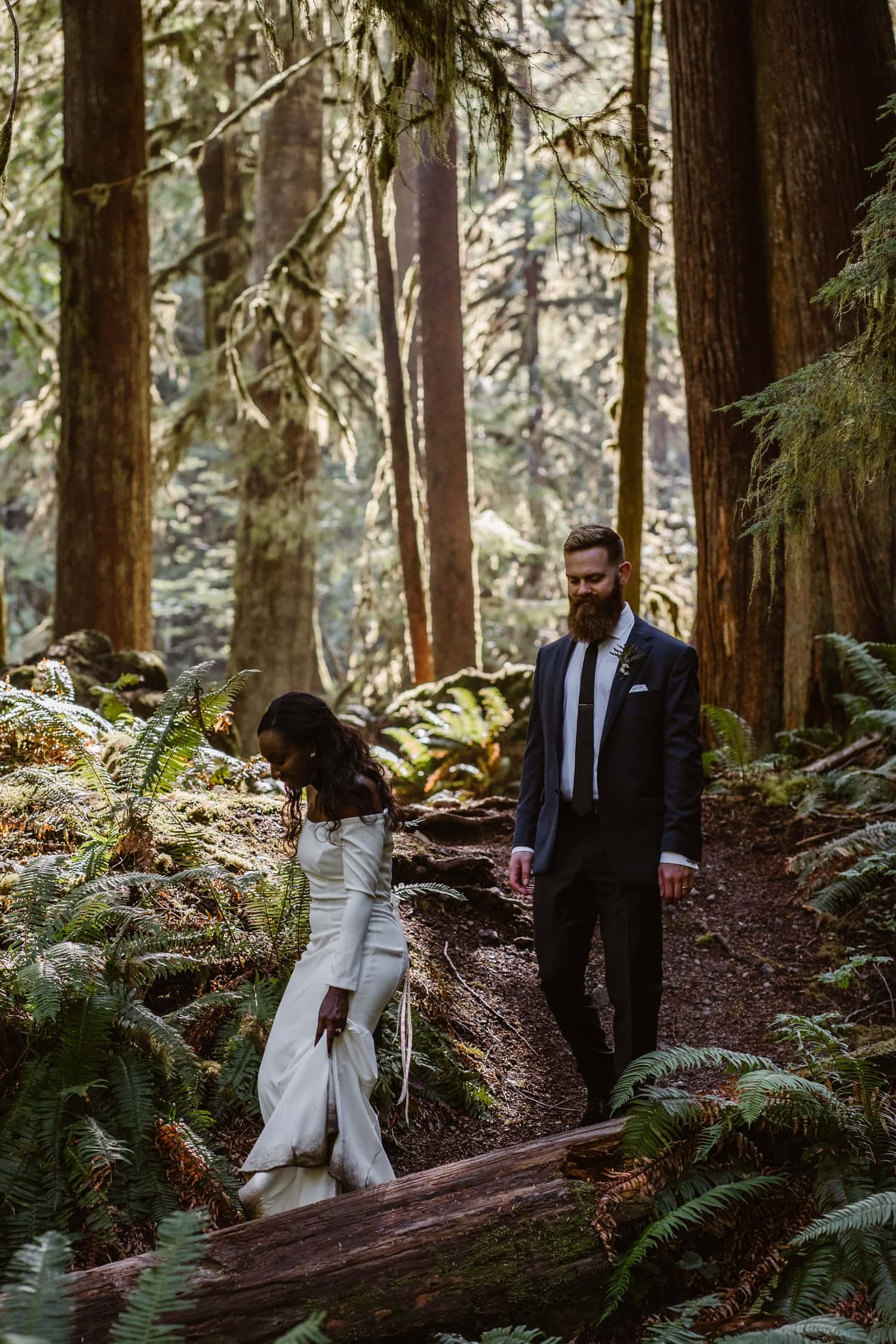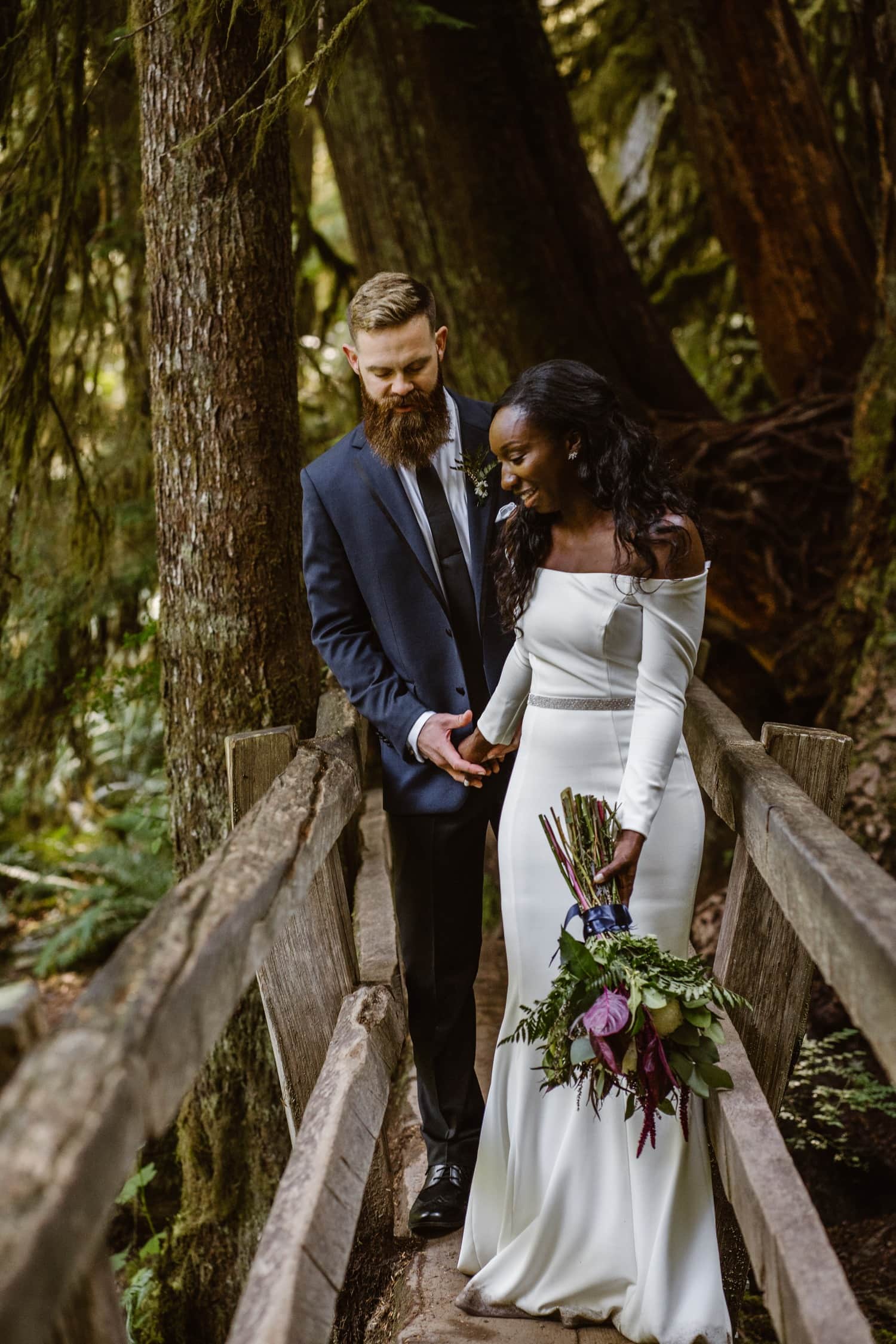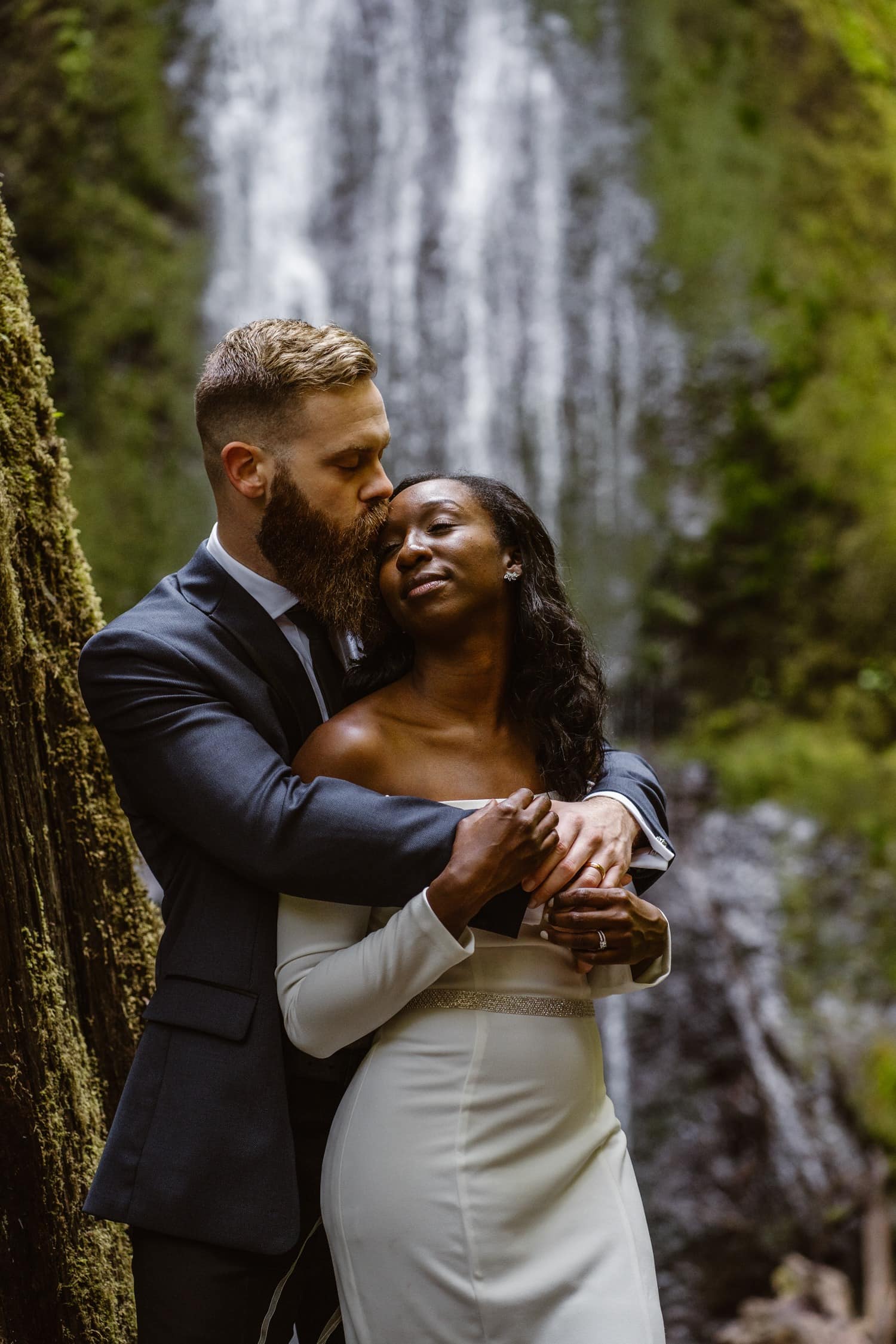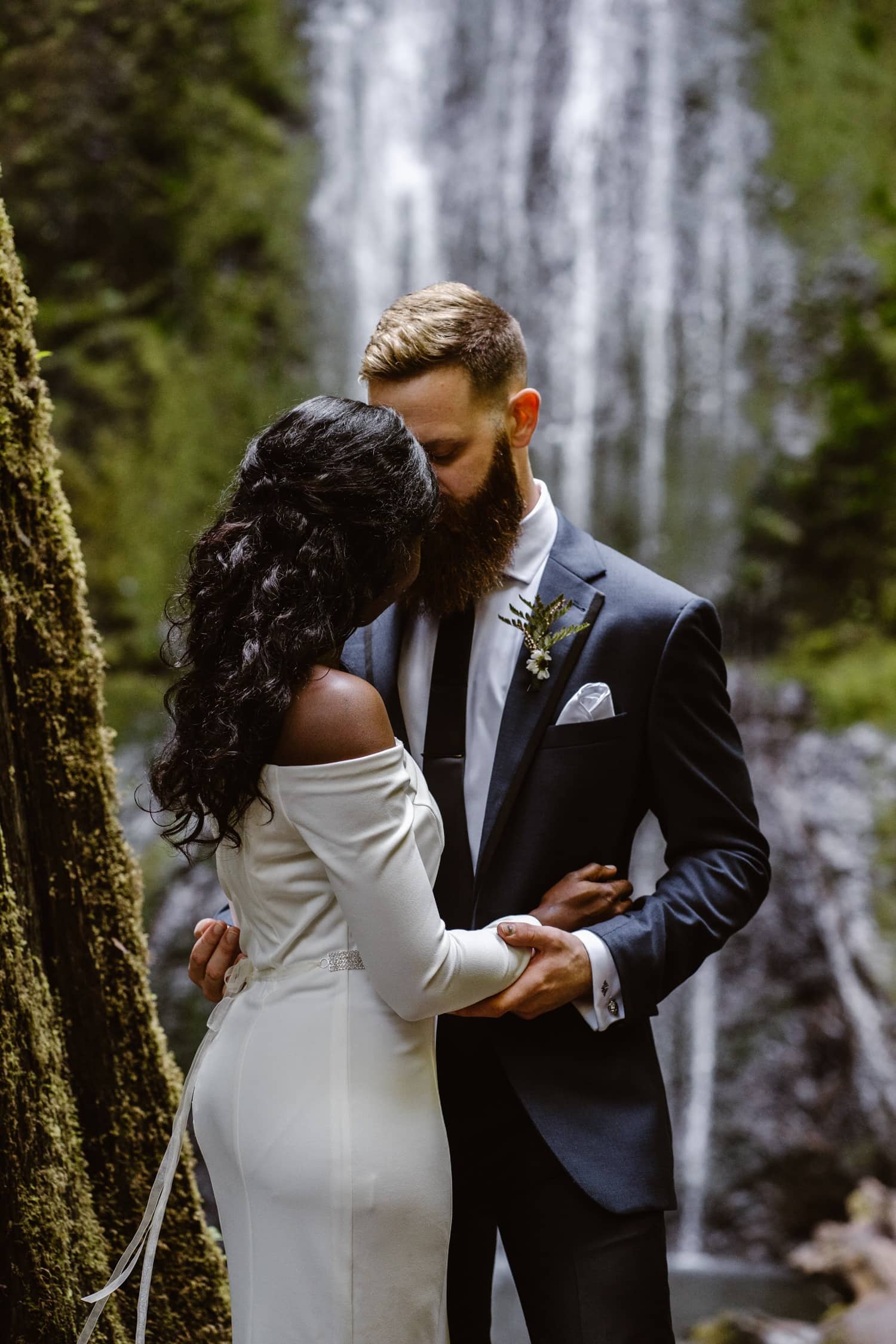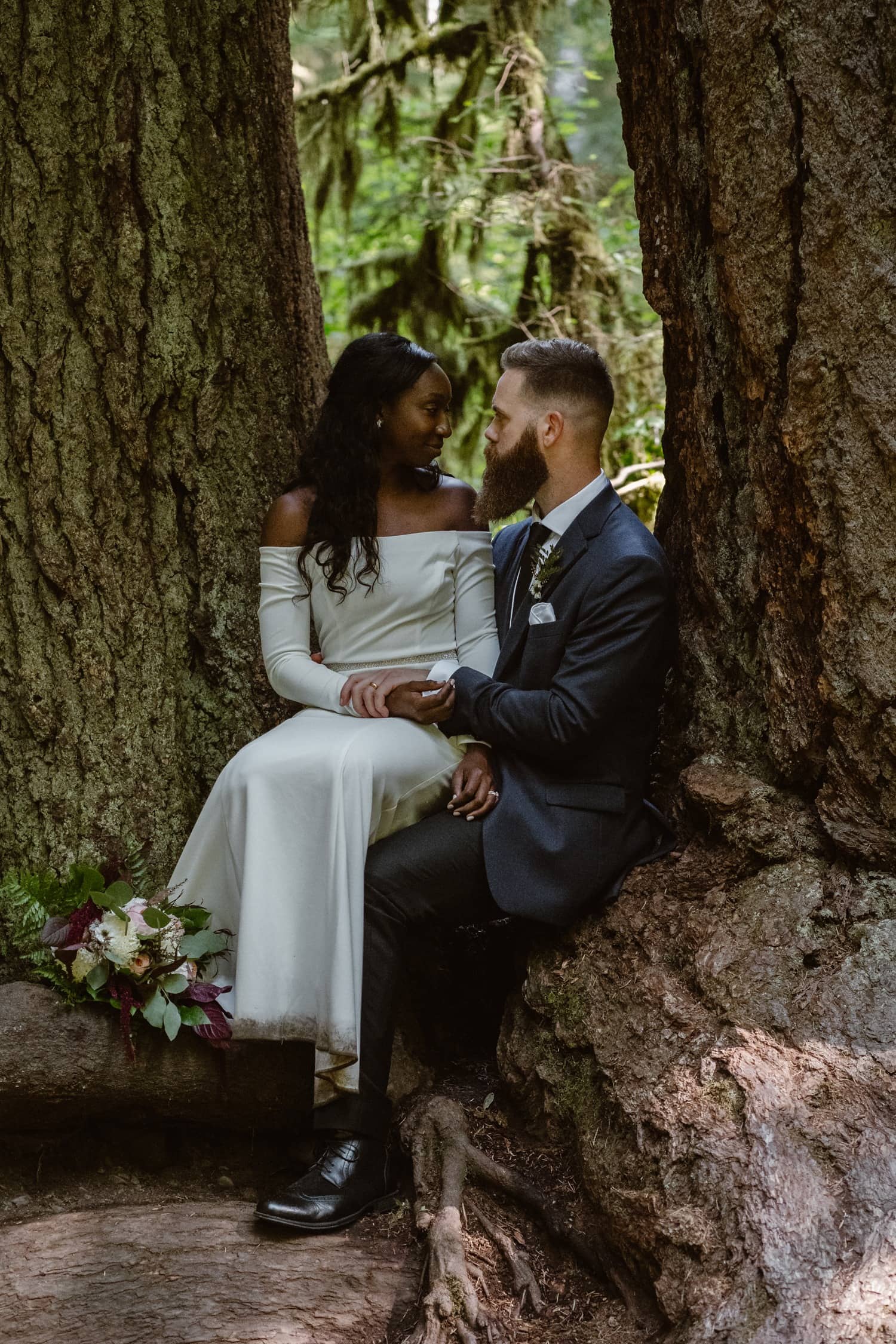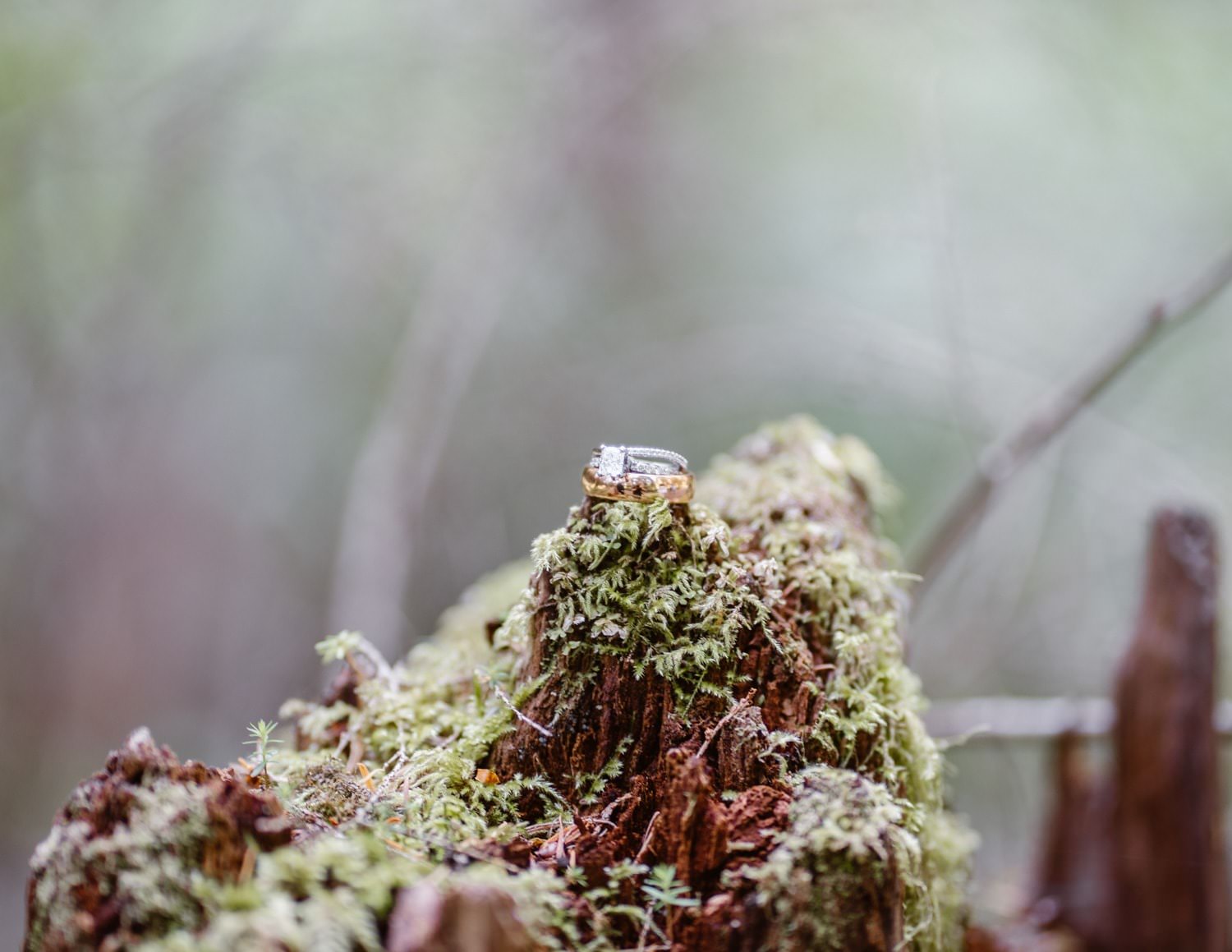 ---
The entire elopement day was full of adventure and we didn't want it to end. There is something about small family elopements that I absolutely adore photographing. These two made such an incredible day for themselves and I was so incredibly blessed to have been able to capture their love story!
---
OLYMPIC NATIONAL PARK ELOPEMENT PACKAGES
I'm based in Colorado, but travel to frequently to Washington for elopements! My photography package for Washington weddings includes all of my travel & lodging.
Elopement Pricing:
⇻ STARTING @ $3,500
⇻ 8 hours of coverage.
⇻ Location ideas (tons of secret spots around Olympic!)
⇻ Lodging suggestions.
⇻ Maps and permit information.
⇻ Celebratory drink.
⇻ Vendor recommendations.
⇻ Next day teasers.
⇻ Online gallery with rights to download and print.
⇻ Unlimited consulting with all 24/7 availability.
⇻ Includes travel fees for to Washington from Colorado.
---
LET'S GET STARTED!
---
WEDDING VENDORS
---