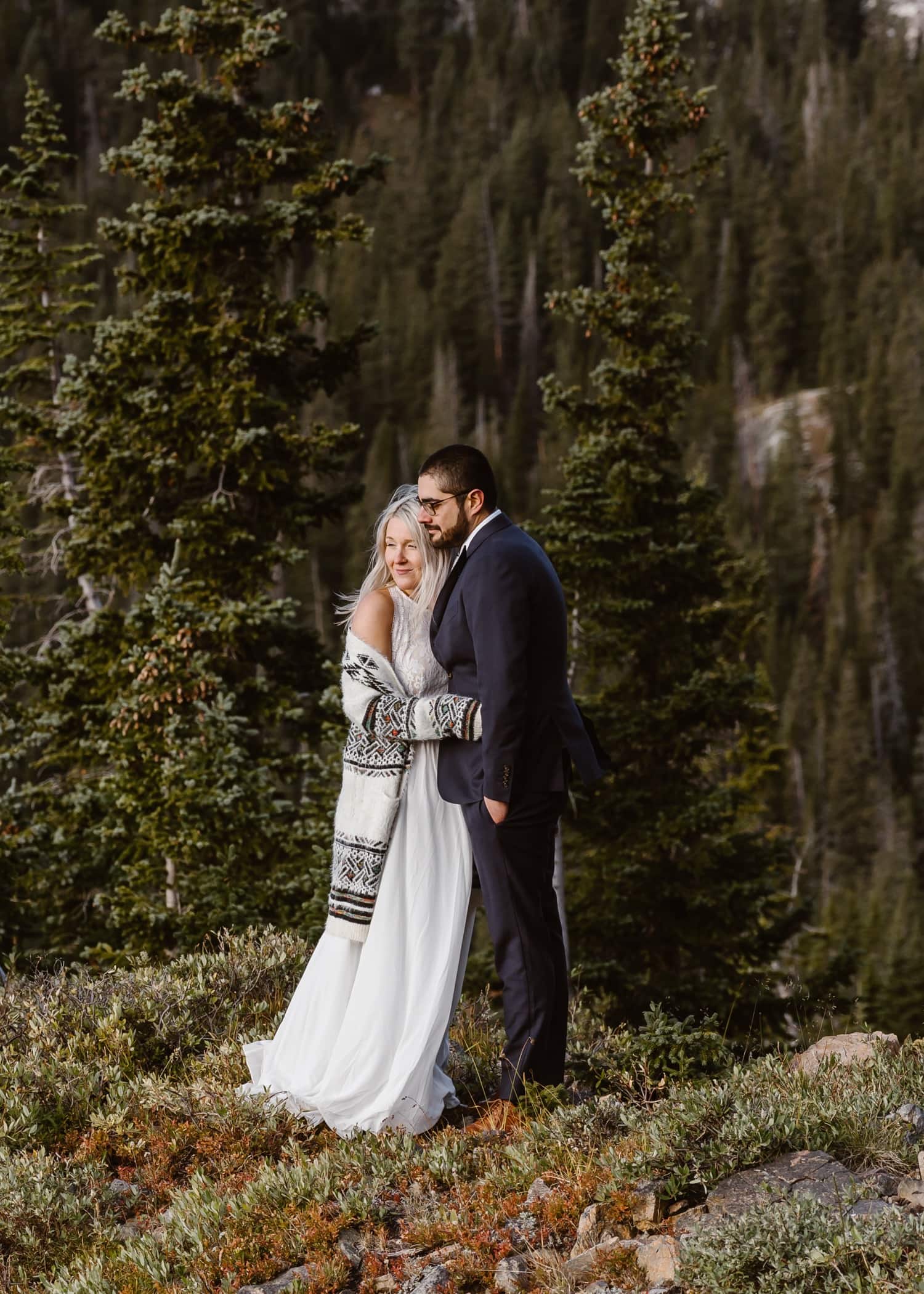 How to an Plan Elopement - Your Adventure Elopement Timeline
Have you started to plan your adventure elopement but realize you are overwhelmed with where to begin on your timeline? Planning an elopement is supposed to be fun and exciting, but stress comes in a...
H
Have you started to plan your adventure elopement but realize you are overwhelmed with where to begin on your timeline? Planning an elopement is supposed to be fun and exciting, but stress comes in all different forms. Just because you decided on skipping the traditional wedding, doesn't mean you will be completely free of planning-stress. However, as your photographer, planner, and guide I am here to help!
Most elopements can last a whole day, but some even spread out over multiple days, it all depends on what you have envisioned! You could have a family celebration one day, followed by a hike in Colorado the next, or have romantic a beach ceremony followed by a cozy Bon Fire, or you could even spend an extra day hiking through lush green moss in Olympic National Park the day AFTER your vow ceremony. The possibilities are endless!
I can guarantee that you will have the wedding day of your wildest dreams with the very minimum amount of stress if you follow this adventure elopement timeline! This guide will help you outline what tasks you should tackle in the weeks and months leading up to your big elopement day!
---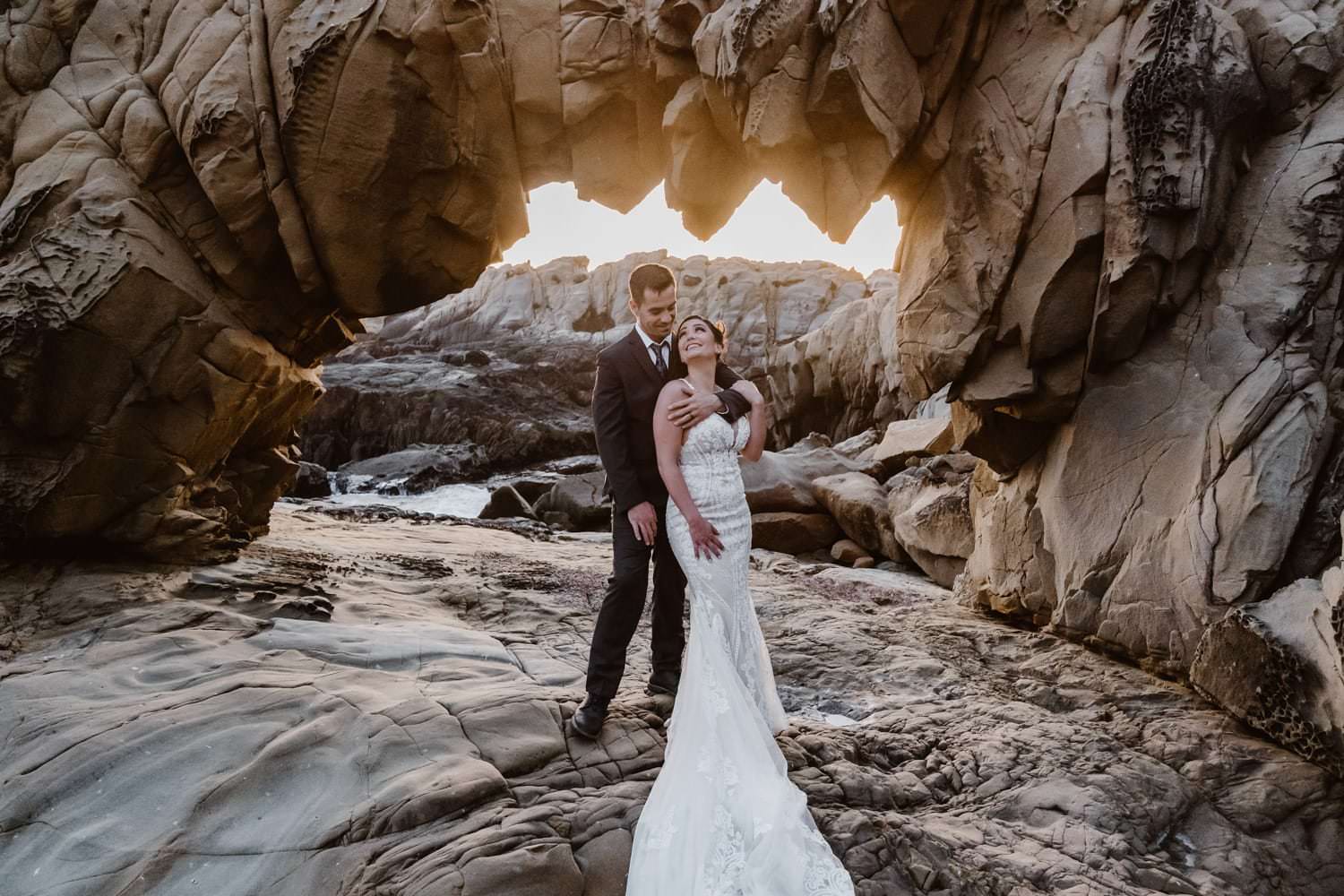 ---
PLAN AN EXPERIENCE ― 6+ months out
Hire a bad ass photographer that will help you plan, coordinate and capture your big day! Find someone that shares your vision! Your photographer should be there to help you tell your story without pushing you outside your comfort zone. It's about working with someone that will help nudge you in the right direction, and help create a day that will be unforgettable from start to finish!
Write a list of what you would like to include on your elopement day. Try and find a place that feels like "home" for you to share your vows! Is there somewhere special you've visited together before? A place you've seen and imagined yourself getting married at? After choosing your location, you should settle on a month and date for your elopement. I suggest looking at days during the middle of the week so you can enjoy more privacy and seclusion!
Find cool ways to incorporate your passions into your big day! Do you like to eat sweets or drink whiskey together? How about playing disc golf or maybe you share the same energy and passion for yoga, cliff jumping, kayaking or hiking? Take a helicopter ride or backpack through the mountains of Colorado. Think of some fun things you enjoy doing together and add that into your elopement ceremony timeline!
Get your friends together and shop for your elopement attire. This is a fun way to include those that might not join you on your elopement!
Book your elopement accommodations. Elopements aren't traditional and your accommodations shouldn't be either! Find some fun options that will make you look back on forever. Check out these for inspiration!
Start booking vendors. You will find plenty of people that will be so elated to be part of your elopement and I will even help by giving you a preferred vendor list! Some of the vendors you might want to consider are:

Videographer
Hair/makeup stylist
Florist
Baker or desert specialist (because who doesn't like sweets?!)
---
---
IDENTIFY YOUR TIMELINE ― 3+ months out
Your vision is coming together and you can see the big day in site. Now is the time to talk over with your photographer your ideas for the big moments you envision on your special day!
Some of these common elopement timeline events include:
Getting ready photos
Champagne toast & spray!
Family portraits
Celebration desert
First dance
Adventure activity – hiking, skiing, rock climbing, ice climbing, bon fire…whatever you want!
---
---
PUT IT ALL TOGETHER ― 1 month out
---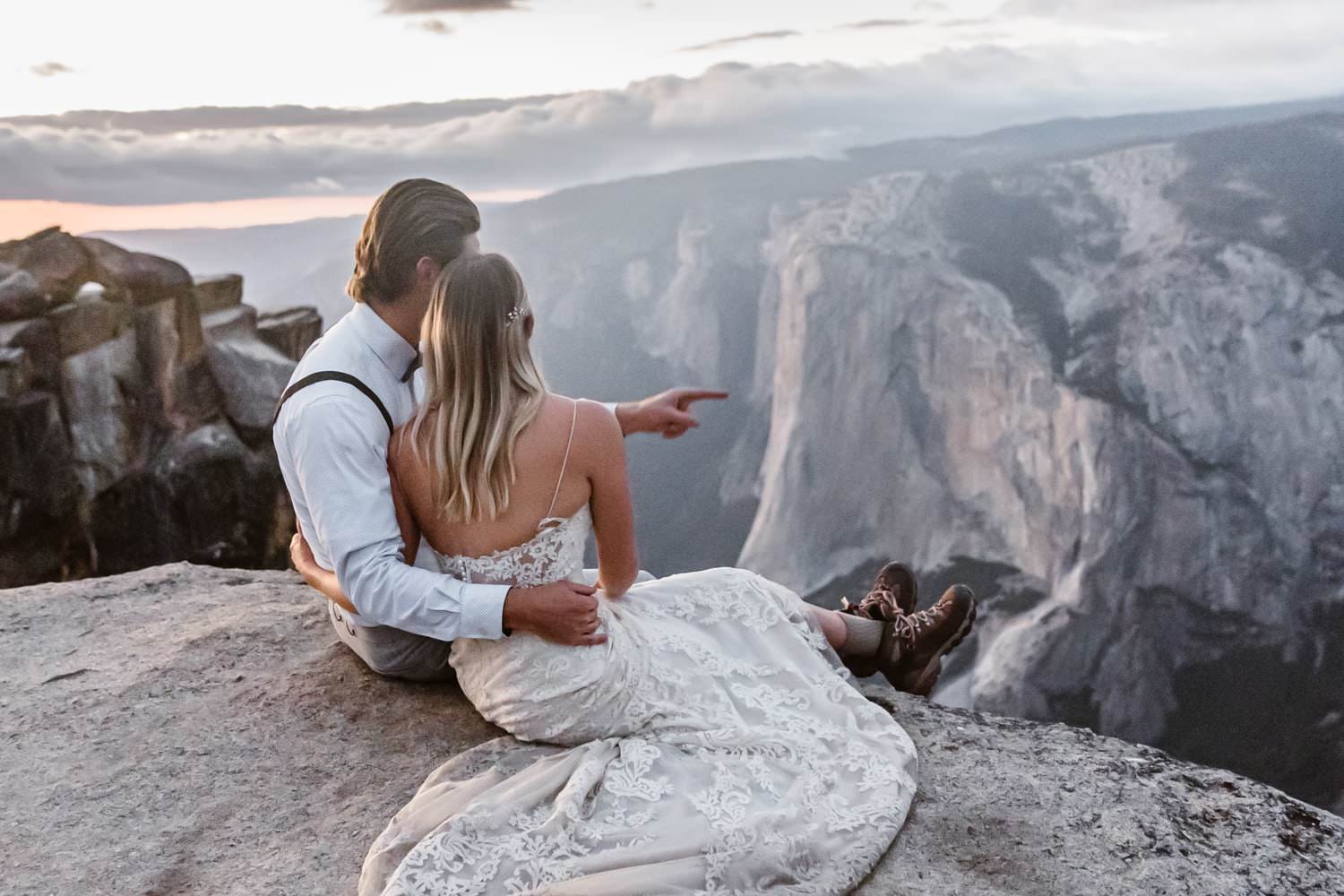 ---
WHY HIRE AN ELOPEMENT PHOTOGRAPHER ALL DAY? – A SAMPLE ADVENTURE ELOPEMENT TIMELINE
So now you have a better understanding of what an elopement timeline might look like, but it might be hard to outline this day in your head?
Check out Alex and Sara's Rocky Mountain National Park elopement timeline for some inspiration!
2:30 – Meet with Noami for hair and makeup with the girls
4:00 – Sean leaves Denver and heads to Rocky Mountain National Park.
5:30 – Leave AirBnb, head to Lily Lake to meet with Sean
5:45 – Sunrise – First look near dock! One of my favorite traditions that I love to incorporate into elopements.
6:00 – Vow Ceremony starts
6:15 – Marriage license signing and champagne toast
6:30 – Photos with friends
6:45 – Couples portatrait photos with Alex and Sara around Lily Lake
7:15 – Head to AirBnb to grab clothes and hiking gear
7:30 – Head to Bear Lake trailhead and grab bus
8:15 – Unload from bus and head up on the hike!
10:30 – Arrive at the Loch and get changed for more epic photos!
11:45 – Wrap up photos and hike to Bear Lake! Lot's of photos of hiking with friends.
12:30 – Arrive up Bear Lake to eat lunch and take more fun photos
1:15 – Photo coverage wraps up and we hike back to trailhead
2:15 – Arrive back to trailhead and hop on bus and head back to AirBnb
---
BOOK ME FOR YOUR ELOPEMENT!
---