Elopement Ceremony Ideas
You've found your partner…You've fallen in love and decided to elope...You've found the perfect elopement location...You've decided to take this huge decision to spend the rest of your life with the ...
Y
You've found your partner…You've fallen in love and decided to elope…You've found the perfect elopement location…You've decided to take this huge decision to spend the rest of your life with the one that feels like sunshine…
And then you realize traditional weddings have always put the perfect image in everyone's mind about a what you should be doing at your ceremony – a big fancy venue, expensive wedding settings and decorations, fashionable wedding guest dresses, loads of food you'll never get a hand on. (NerdWallet says the average wedding costs $33,931)
But sometimes all you need is just you, your boo and your vows. Eloping allows the couple to have a ceremony that is entirely focused on them, without the flamboyance and extravaganza.
---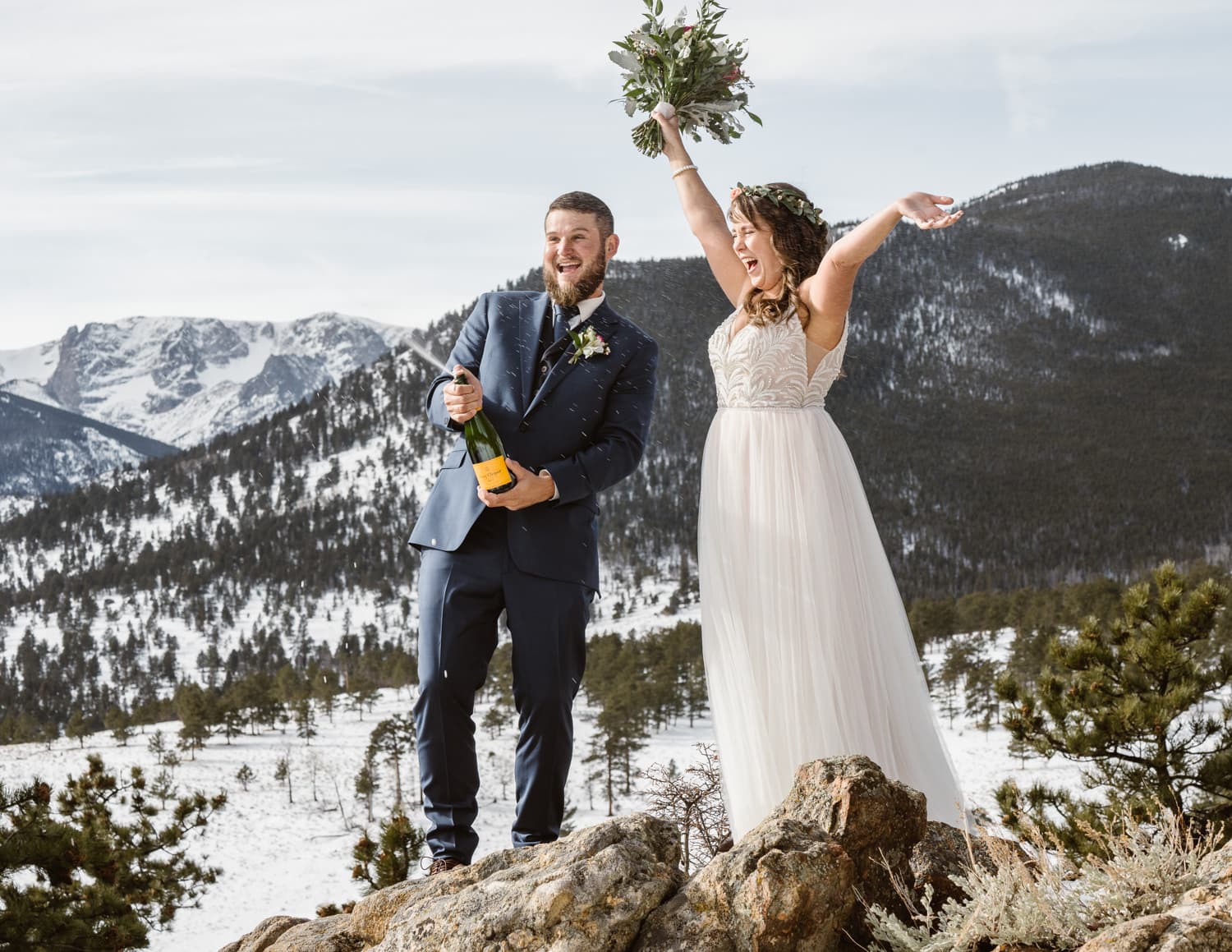 ---
ELOPEMENT CEREMONY IDEAS – WHAT TO DURING YOUR ELOPEMENT CEREMONY?
This often pops up in the mind of couples who have been so caught up in the traditional wedding arrangement. The beautiful thing about an elopement ceremony is that you and your partner are at liberty to do anything you want! Follow along below for some tips and tricks as to what you should consider doing for your elopement ceremony!
---
YOUR ELOPEMENT VOWS
Your vows are a special feature of your wedding. Marriage vows are extremely powerful, no matter how it is said. For people who have been raised in the traditional wedding culture, it is very easy to have this strict idea of copy-and-paste wedding vows. But since it's your adventure elopement ceremony, feel free to make your vows as personalized and as unique as possible. Adventure vows at an elopement ceremony are supposed to be genuine and personalized, handwritten if possible. The process can take any form you want- some couples prefer to say surprise vows at the ceremony, and some also decide to work on their vows together. It's all up to you!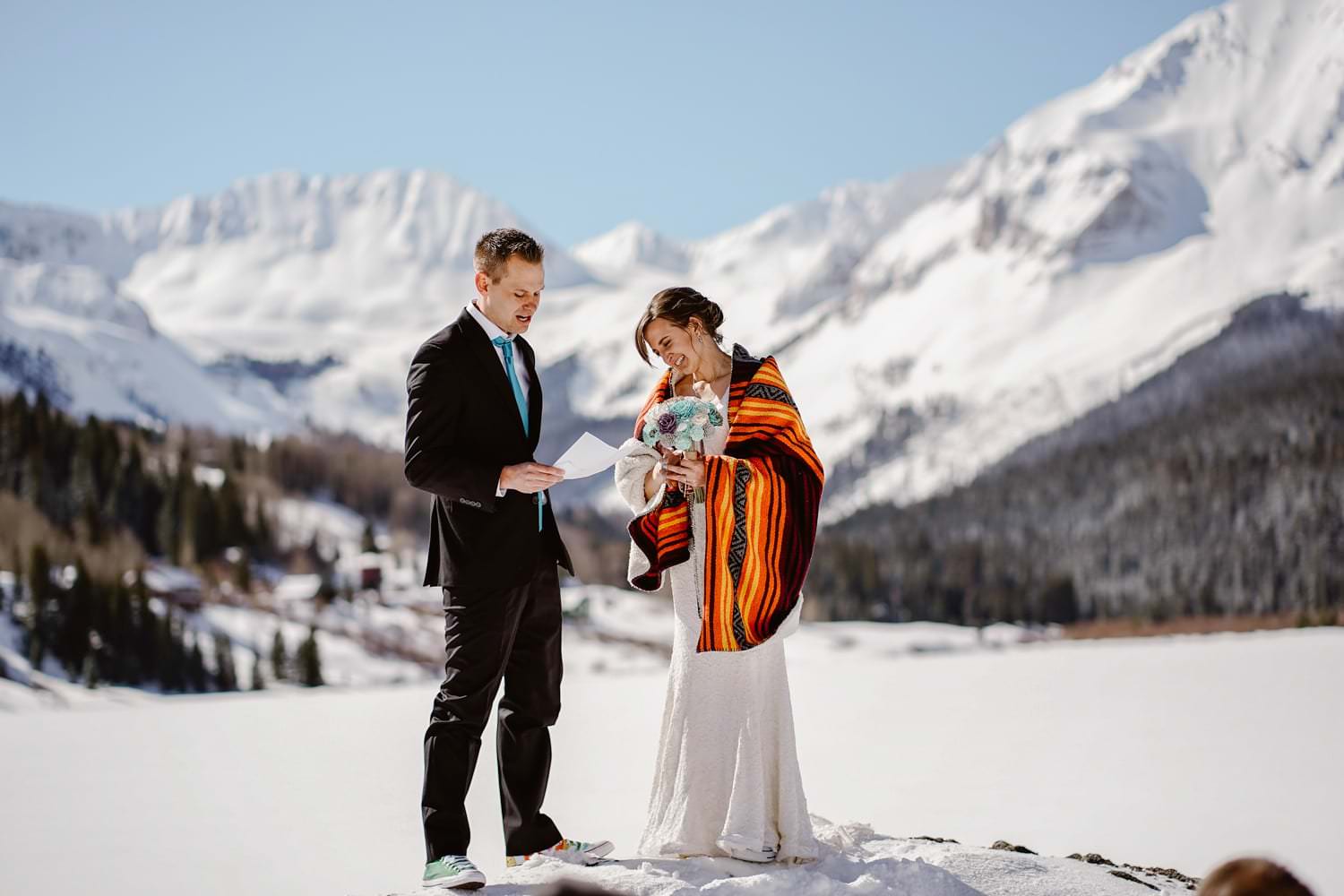 ---
RINGS: YOUR LOVE SYMBOL
Although adventure elopement ceremonies do not necessarily require rings, most couples that decide to go on this journey use rings as a symbol of their love during the wedding ceremony. Wedding rings signify a lot- it has no beginning and no end, which is why it is a long-standing tradition in most conventional weddings. The ring ceremony is one of my favorite parts and I love capturing the emotions of this beautiful moment!
---
YOUR FIRST KISS
Come to think of it, who would resist kissing their partner after pledging to spend their lives together and promising to be there for each other through thick and thin, sunshine and rain? The first kiss in any ceremony is highly symbolic, as it symbolizes a new life for you and your spouse. After saying your adventure vows, couples that self-wed themselves can finally declare their marital status, share a first kiss and pop a bottle of wine to celebrate!
---
REMEMBER TO DO IT YOUR WAY!
One special feature about elopement ceremonies is its uniqueness. There are no expectations, no trolling guests, just you and your spouse-to-be! So this is the right (and maybe the only) time to do things your way. Add whatever special feature you want. Some couples eat donuts. Ride some horses or climb amountain in Colorado and scream so loud that nature has no choice but to acknowledge their existence. It's up to YOU!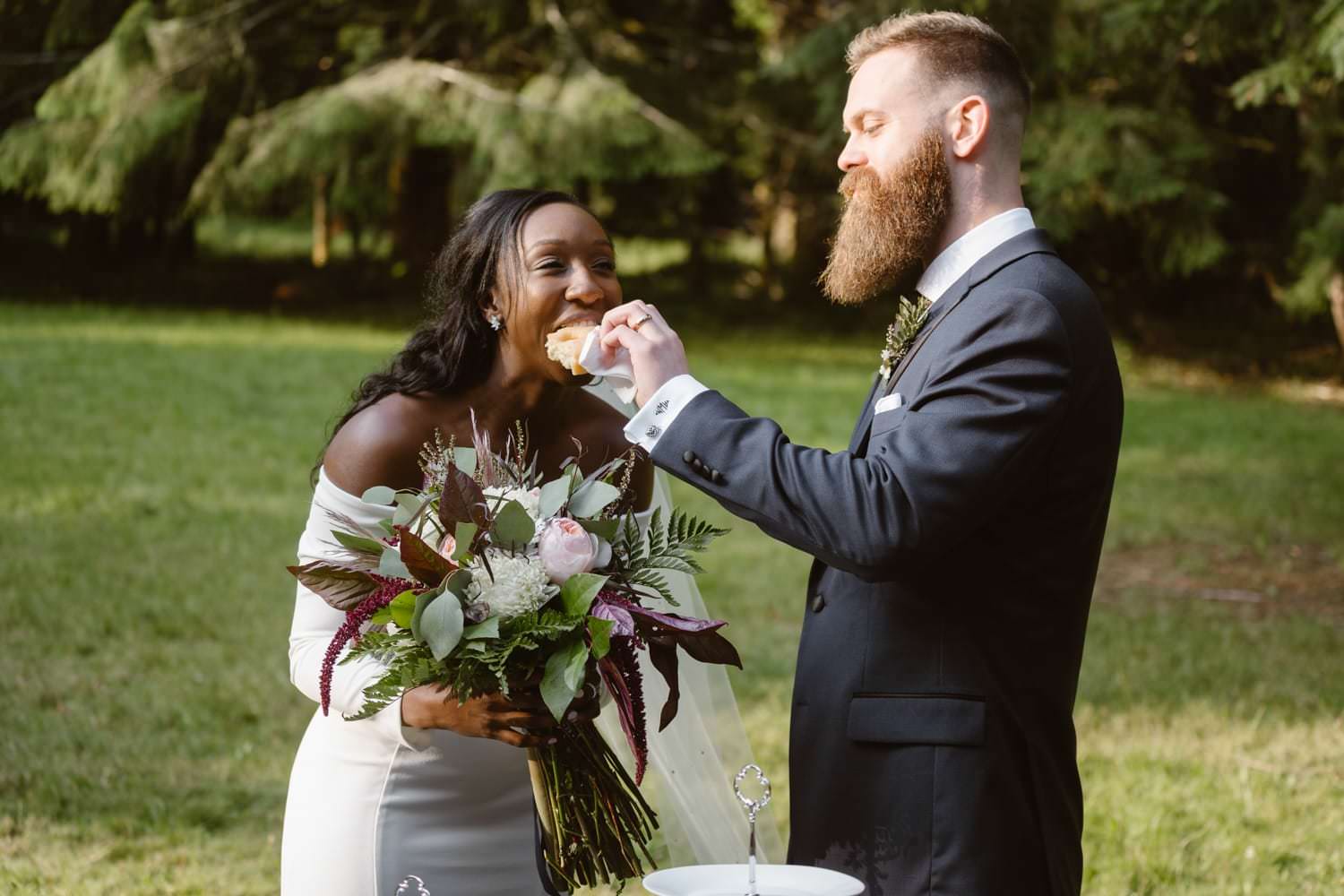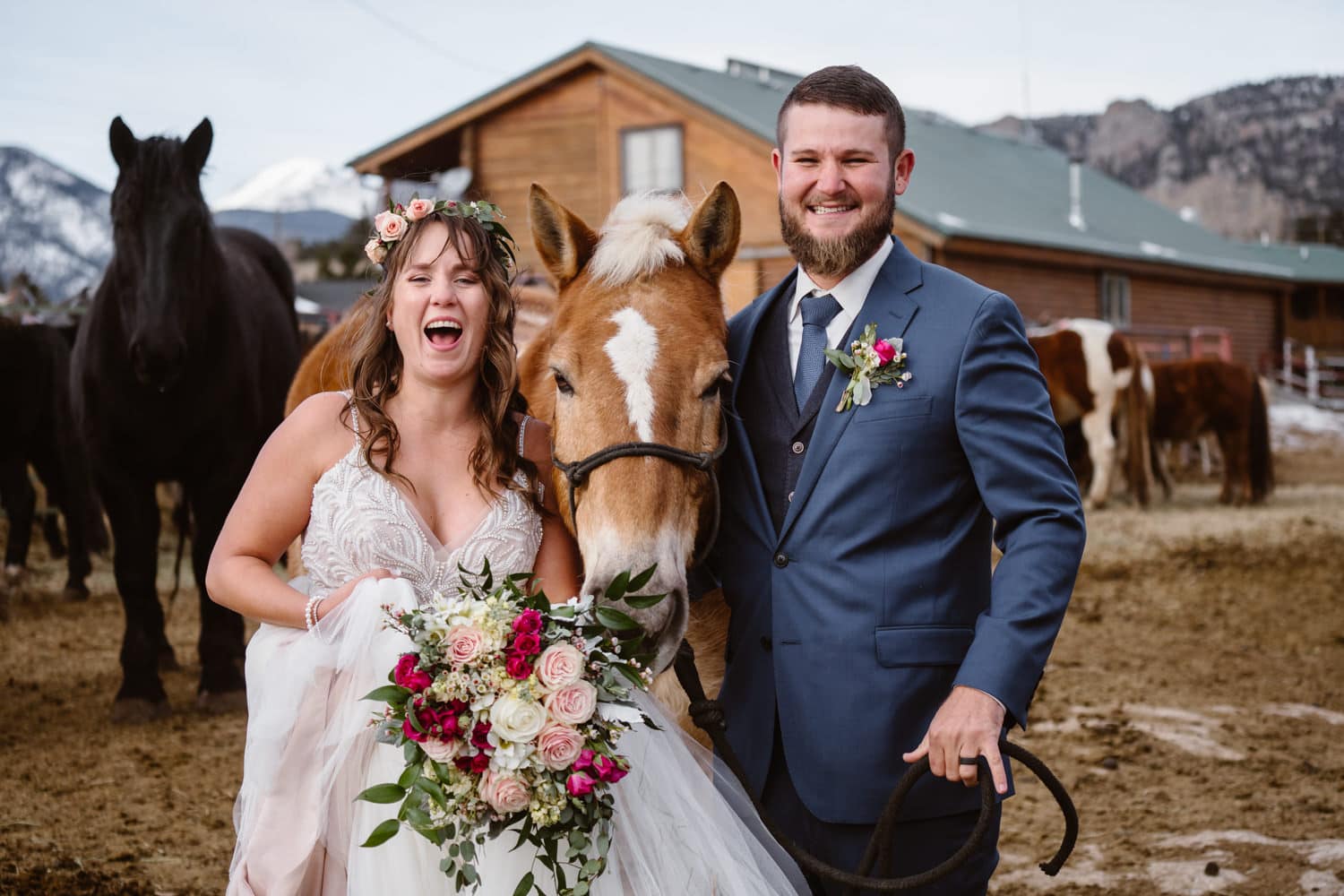 ---
SHOW WHAT YOU GOT
I recommend to couples to try and think of an activity that enjoy doing together and incorporating it into their elopements! Most couples go with singing or dancing, but you can do something different. Do you enjoy bonfires by the beach? Light it up and lets make S'mores with the sunset!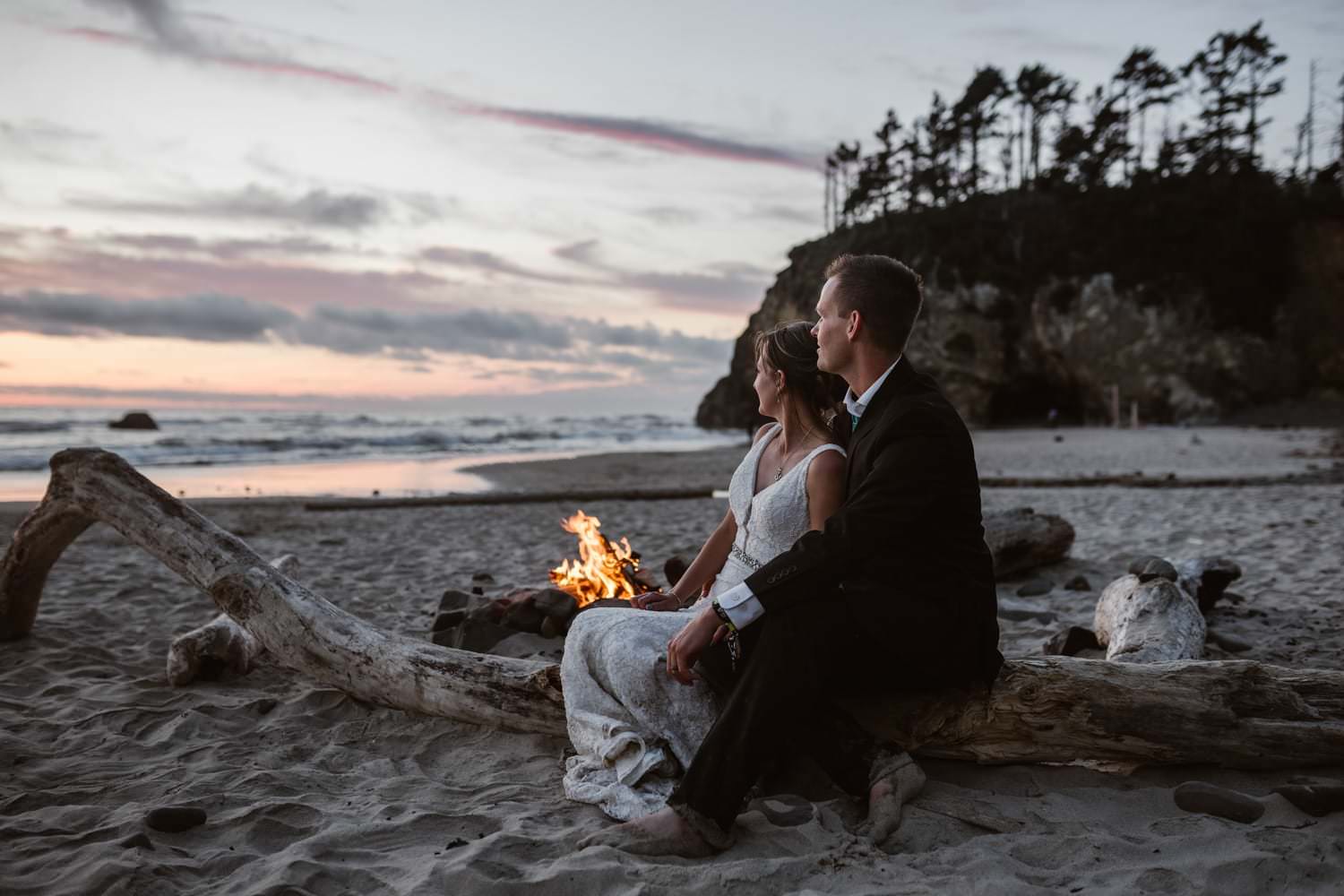 ---
ADDING A UNIQUE TWIST
In addition to fun activities, you can decide to show your talents. Different strokes for different folks, ladies and gentlemen! You can decide to add whatever twists you want in your wedding, whether you are marrying yourselves or getting someone to marry both of you. Just don't forget the champagne!
---
• CORD CEREMONY
This ageless Celtic tradition is one that has spread to different parts of the world. It usually involves tying a braided rope around your hands, tightly clasped together. You can either decide to do it yourselves, allow the officiate to tie it, or get one of the guest to do it for you, whilst saying a prayer. Check out this one from Olympic National Park!
---
• SAGE SMUDGING CEREMONY
This wedding ceremony is all about energy- transforming negative and bad energy into a positive one. It only requires a bowl, a sage and a means of lighting up the sage. You and your partner can say a short prayer while lighting it up or ask someone to pray for you. Check out this one from the Great Sand Dunes National Park!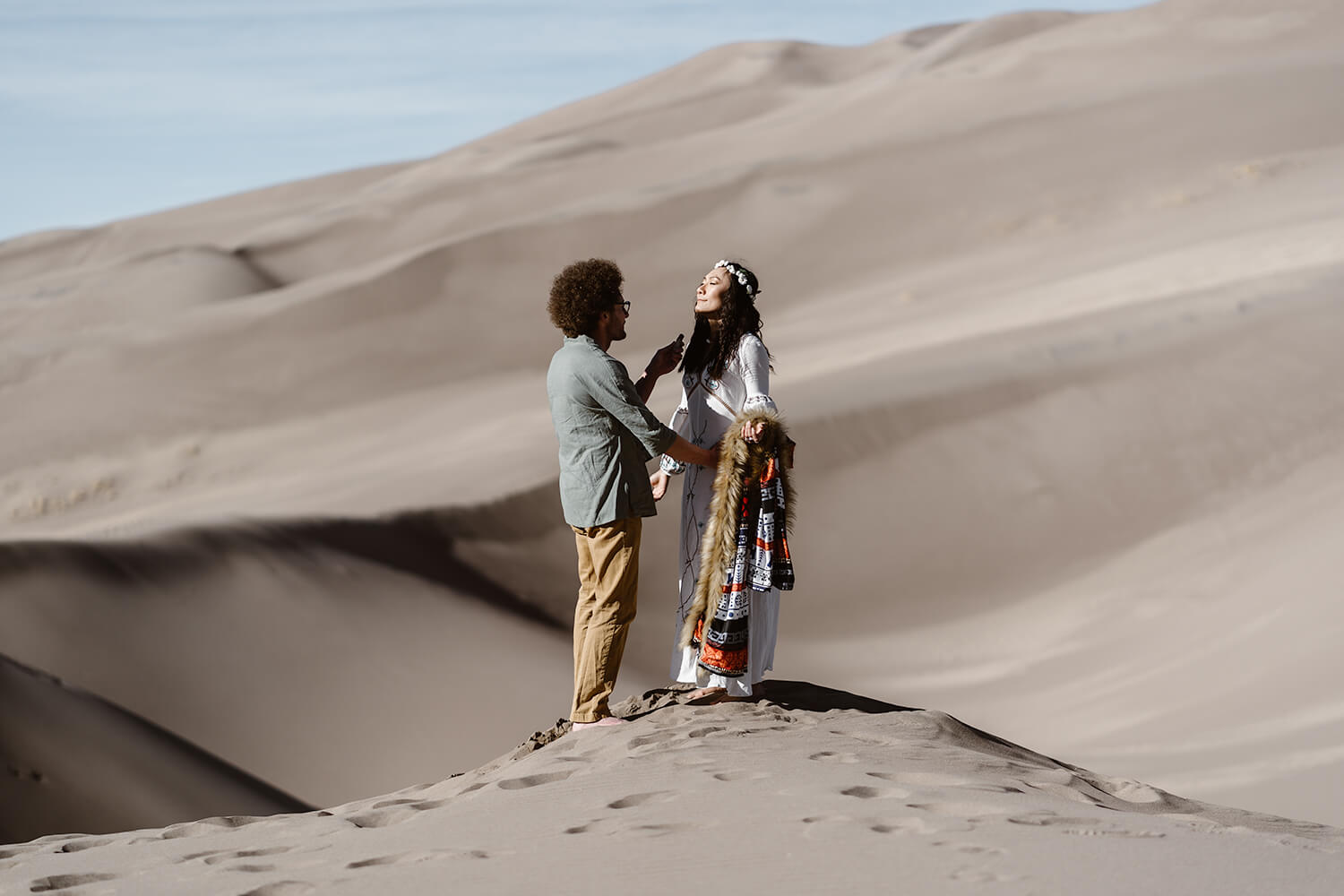 ---
• UNITY CEREMONY
This is a highly symbolic ceremony that involves taking two pieces of something and transforming it to be a singular piece. Some couples light unity candles, some couples mix sand in a bowl, some combine red and white wine together, and over time there have been several unique unity symbols springing up, like planting trees together (which is also a very positive contribution to the environment) and combining sand. It's totally up to you to decide your symbol of unity.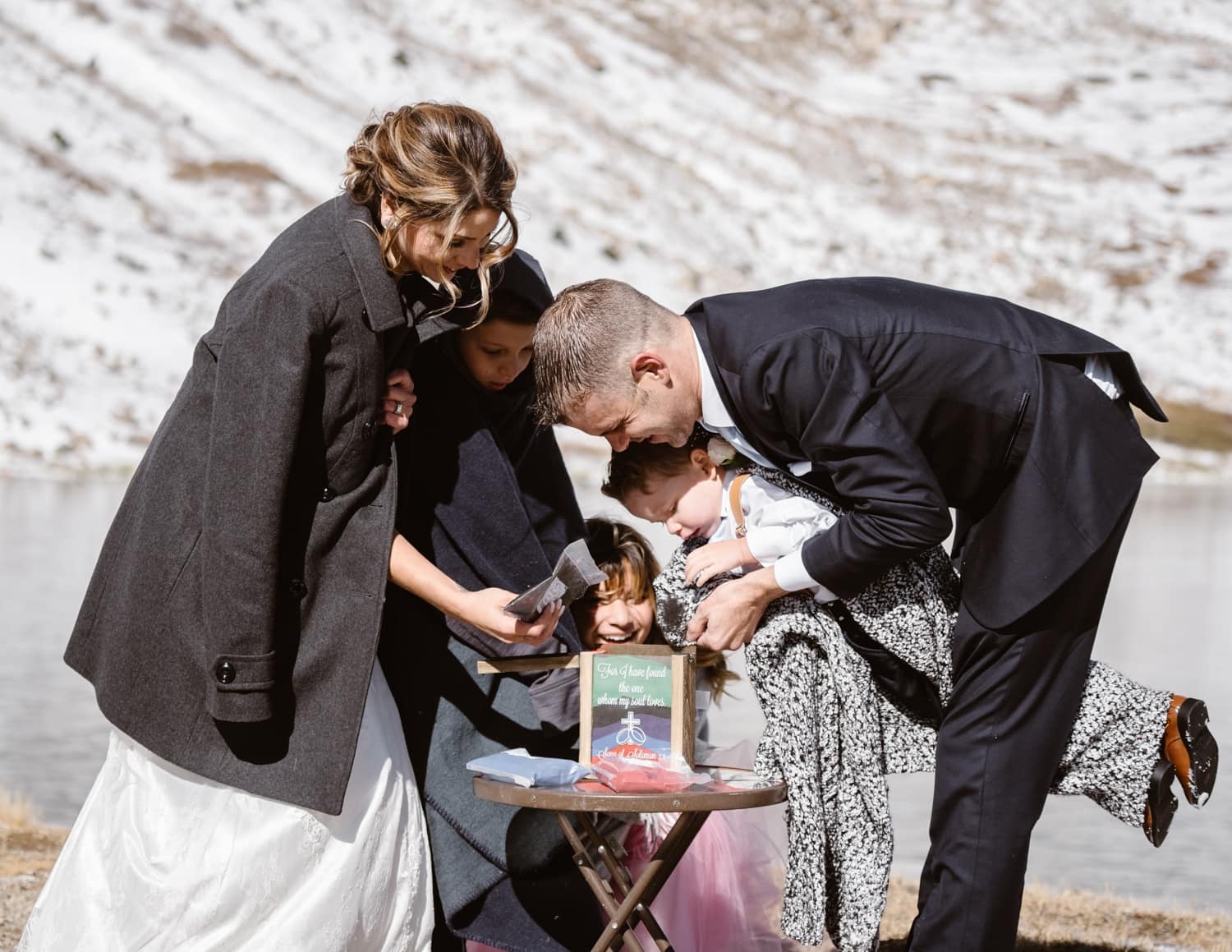 ---
• WHISKEY CEREMONY
Whiskey is representation of happiness, hope, love and delight. And the same whiskey has some bitter tasting notes that represent life's trials and tribulations. Incorporating whiskey into your elopement is fun for the day and a yearly tradition! Check out this Whiskey Ceremony in Yosemite!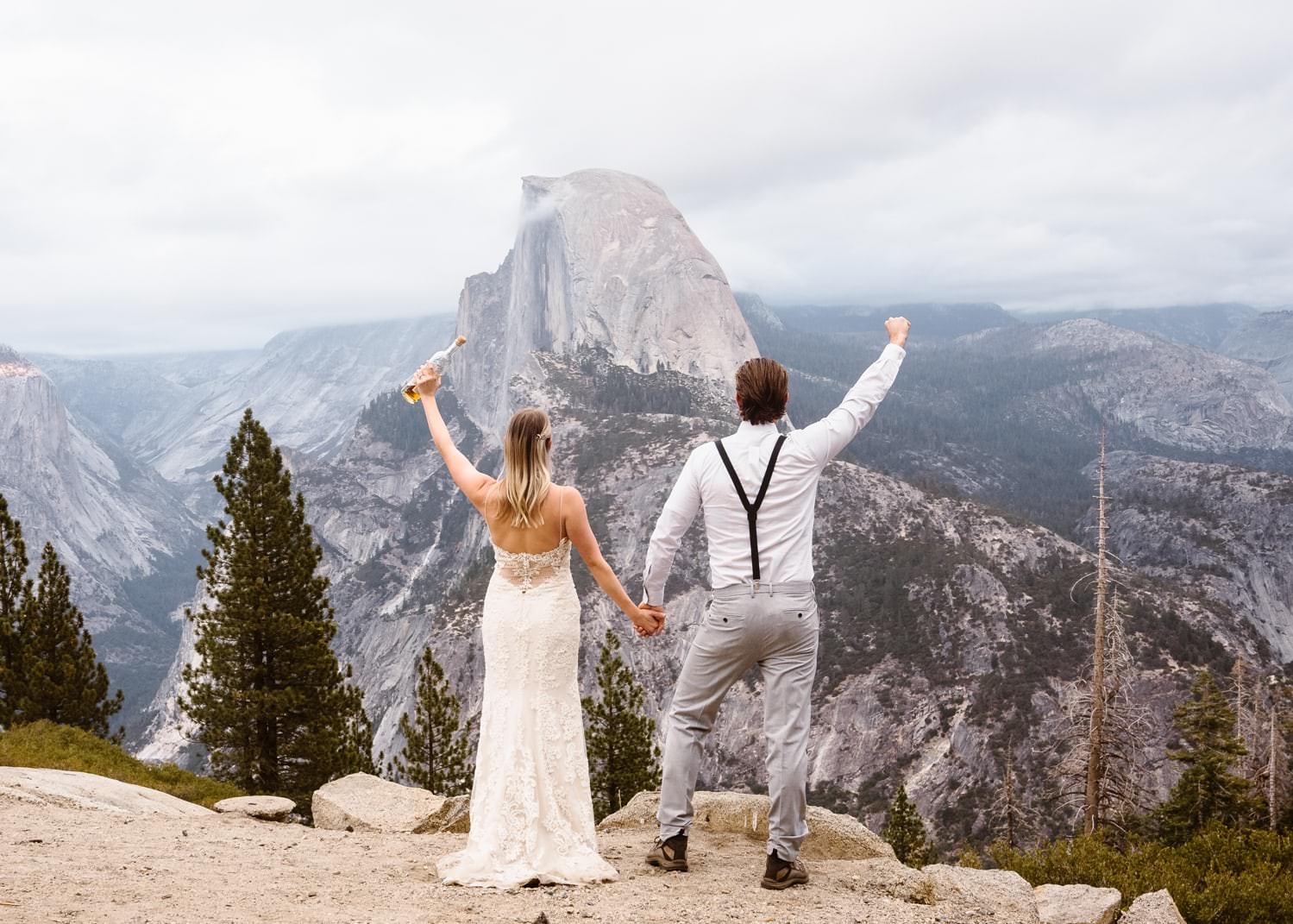 ---
• FIRST DANCE
One if the oldest time-honored traditions that is highly popular and cherished amongst all newly weds. The first dance is a shows the unity and love of the new couple and is extra fun in the great outdoors! The style of dancing is a personal choice. Some couples do a rehearsed choreographed dance or some do it improv!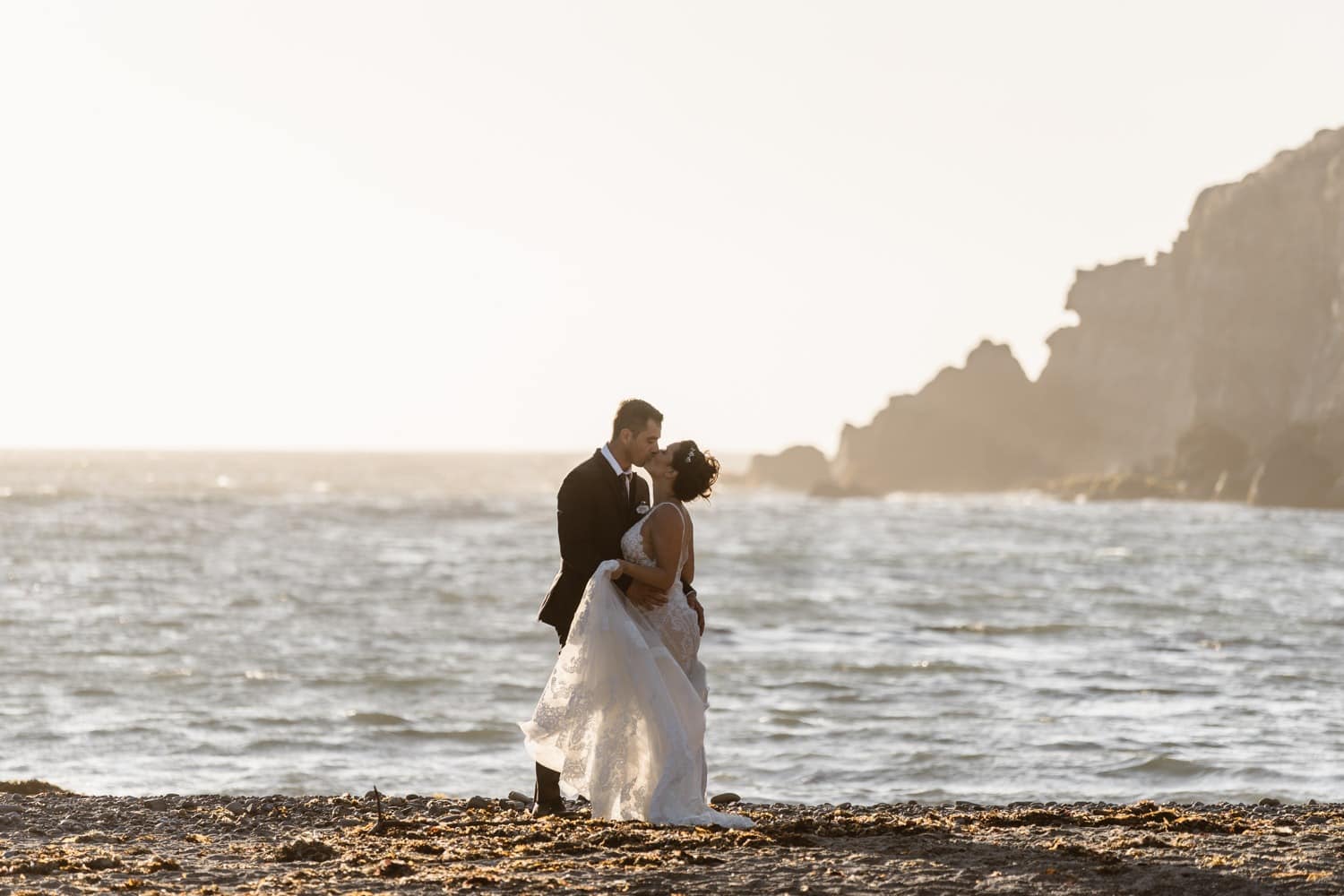 ---
• RELIGIOUS CEREMONY
Some couples may decide to add religious elements into their elopement ceremony, which are so fun and welcome! In this regard, you must have an official officiate there to guide you through your journey. Unless you're in Colorado that is! Did you know you can self solemnize yourselves in Colorado? A great way to keep your elopement personal and intimate. Check out this religious ceremony in Colorado!
---
---
At the end of the day, ensure you create that special moment, a moment that is going to last for a lifetime. If you want a non-religious wedding ceremony with a non-traditional setting, it's totally fine. If you and your partner agree to have an elopement ceremony with a formal outline, it's up to you as well. It's your day, so find whatever bits and pieces that are unique to you. It's the one day in life you can do whatever you want!
---
LET'S DO THIS!
---