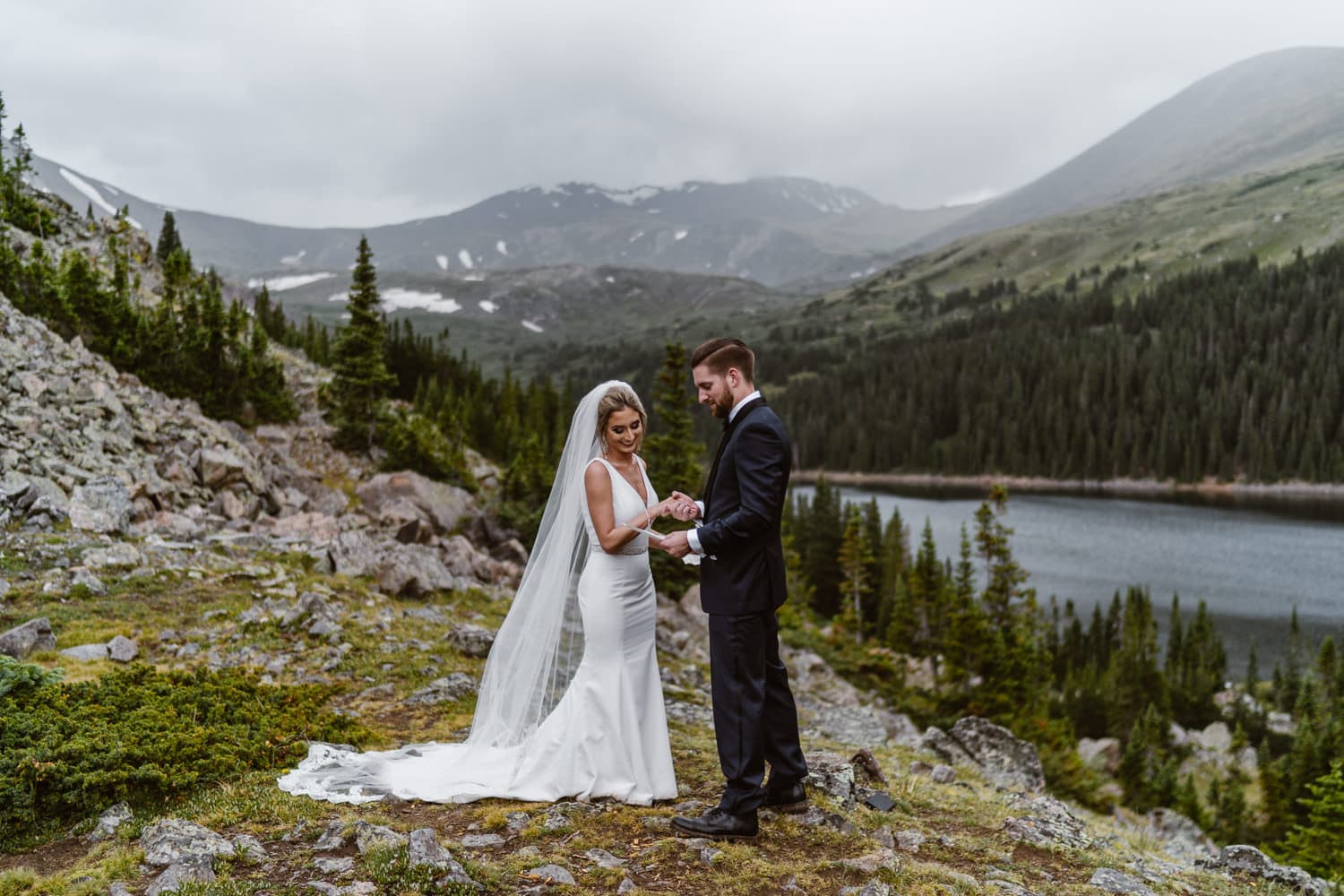 The BEST Elopement Ceremony Ideas - What to Do in Your Ceremony
Elopement Ceremony Ideas – What To Do During Your Elopement Ceremony You've found your partner… You've fallen in love and decided to elope… You've found the perfect elopement location… Y...
T
E
Last Updated on February 17, 2021 by vowsandpeaks
Elopement Ceremony Ideas – What To Do During Your Elopement Ceremony
You've found your partner… You've fallen in love and decided to elope… You've found the perfect elopement location… You've decided to take this huge decision to spend the rest of your life with the one that feels like sunshine…
And then reality hits. Most people expect a traditional wedding. They expect the elaborate venue, greenhouses worth of flowers, and loads of food you'll never get a hand on. (NerdWallet says the average wedding costs $33,931!) They expect a lot. But nothing says you have to listen. You've never been a boring couple, so why would your wedding be any different?
So what do you do during at elopement ceremony? This question often pops up for couples who've been slogging through traditional wedding planning. The beautiful thing about an elopement ceremony is that you and your partner can do anything you want! Check out my ideas for elopement ceremony tips and tricks below!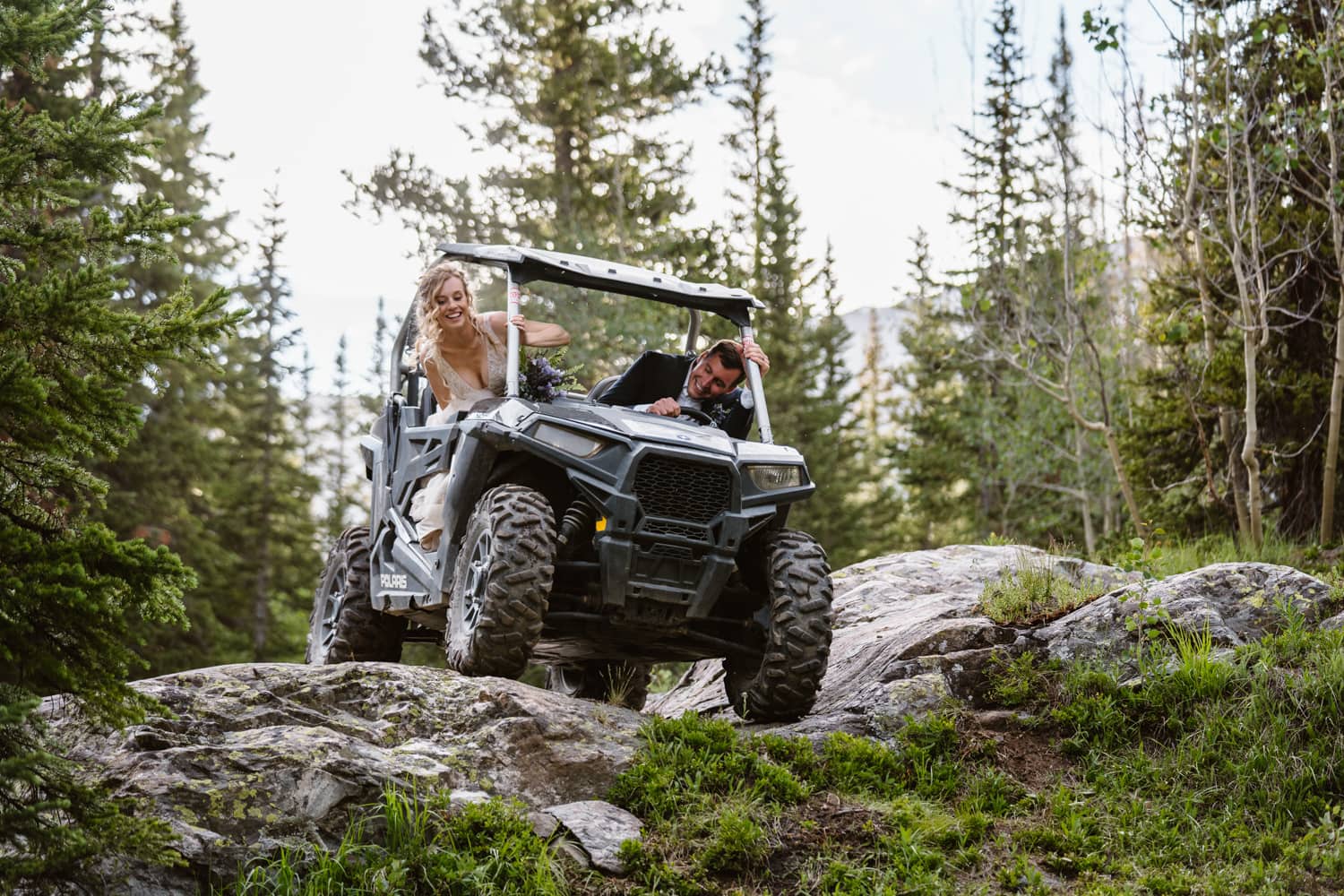 ---
WRITE YOUR OWN VOWS
Marriage vows are extremely powerful, no matter how they're said or the words they contain. It's easy to get stuck thinking wedding vows must be a strict copy-and-paste. But since it's your adventure elopement ceremony, feel free to create personalized, unique vows that speak to you as a couple. The process can take any form you want—some couples handwrite their vows, prefer to follow their heart in the moment, or work on their vows together. It's all up to you!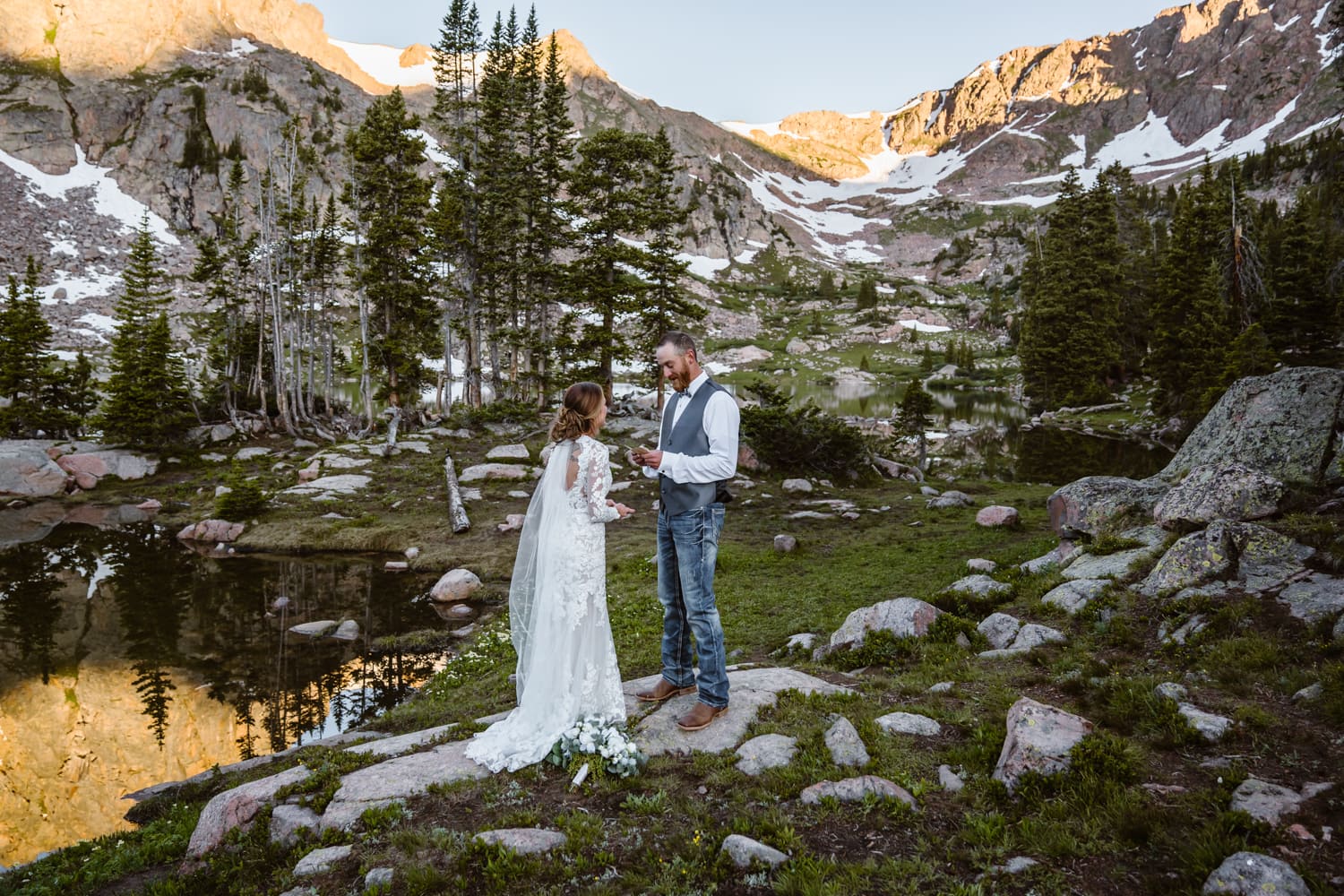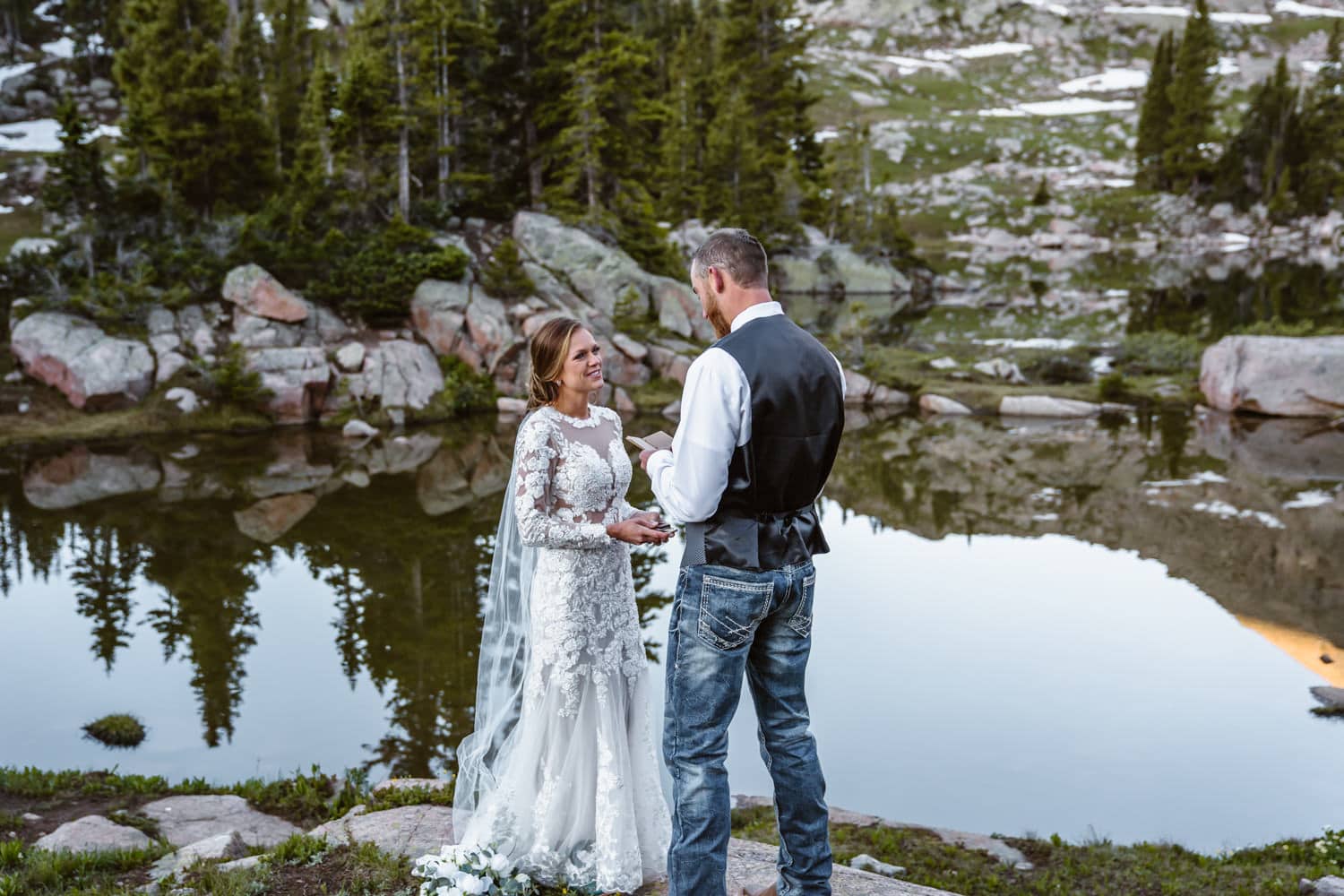 ---
RINGS: A NOD TO SYMBOLISM
Although adventure elopement ceremonies do not necessarily require rings, most couples that decide to go on this journey use rings as a symbol of their love during the wedding ceremony. Wedding rings signify a lot and are a long-standing tradition for both conventional weddings and elopements. The ring ceremony is one of my favorite parts to document, and I love capturing the emotions of this beautiful moment!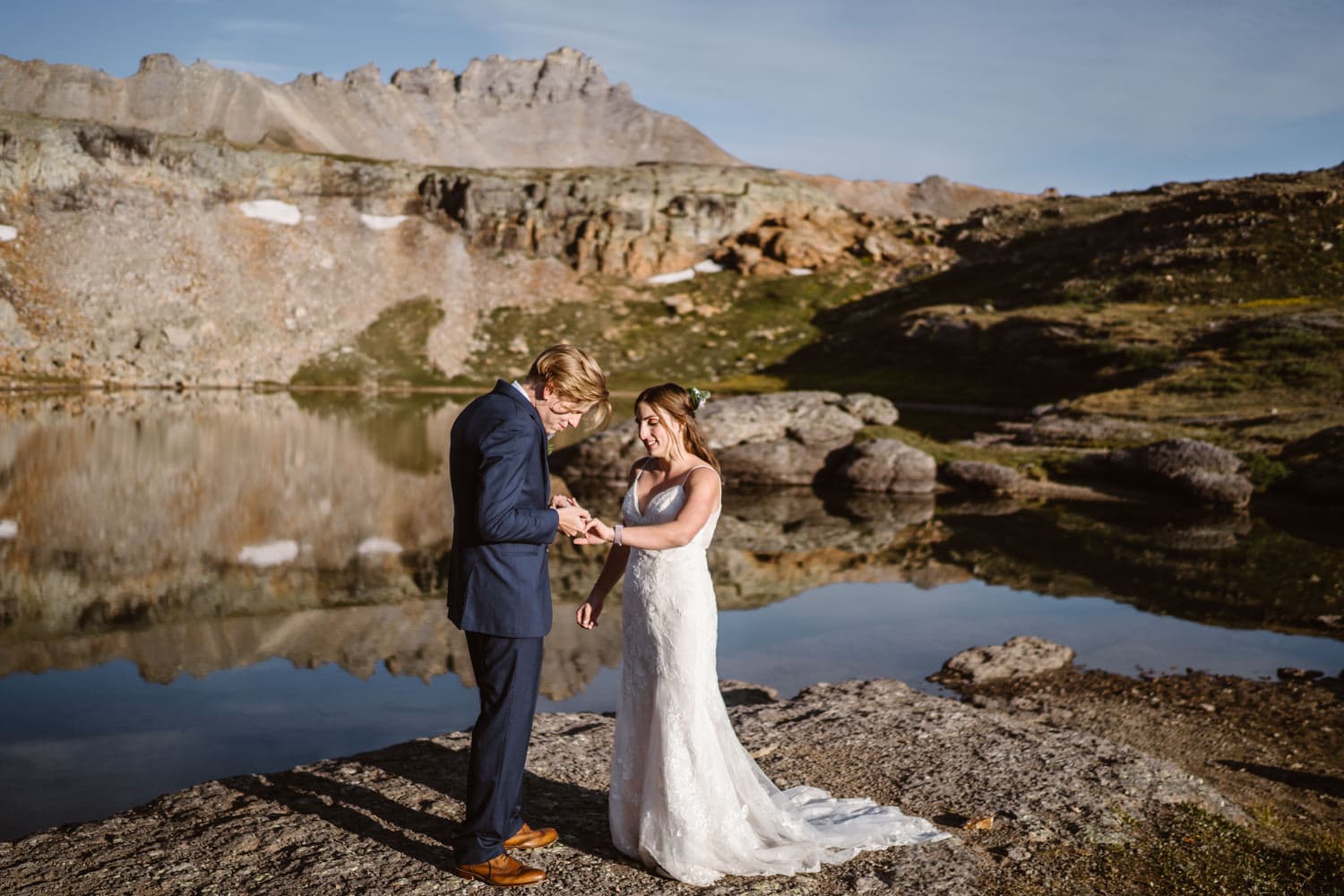 ---
THE FIRST KISS TO BEGIN THE REST OF YOUR ADVENTURE
You've just pledged your lives to each other, promised to support each other through sunshine and rain. Who wouldn't want to go in for a big kiss after such a momentous event! The first kiss in any ceremony is highly symbolic, as it seals your vows and marks the beginning of a new life for you and your spouse. At the culmination of your adventure elopement, couples that self-wed without an officiant can finally declare their marital status, share a first kiss, and pop some bubbly to celebrate!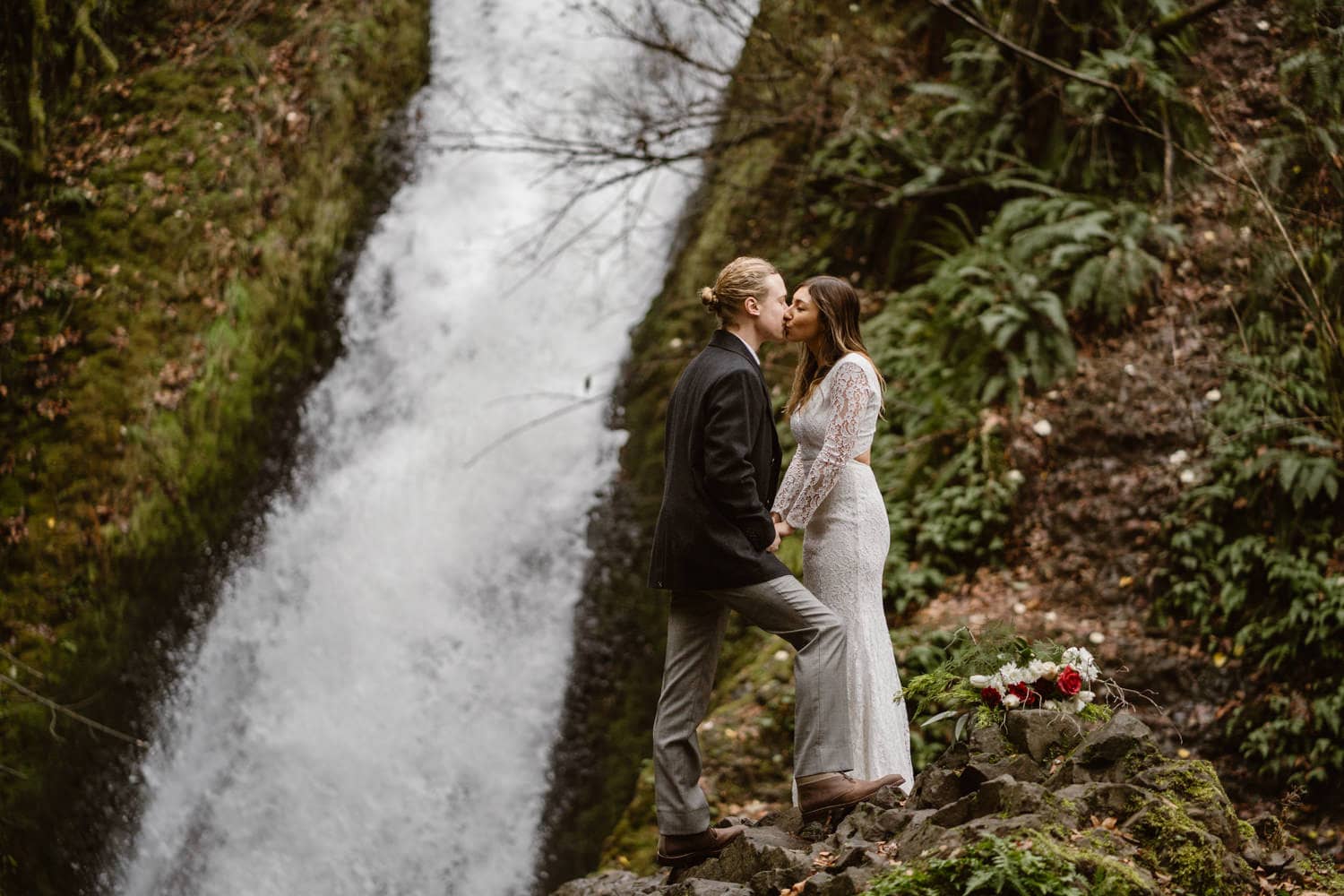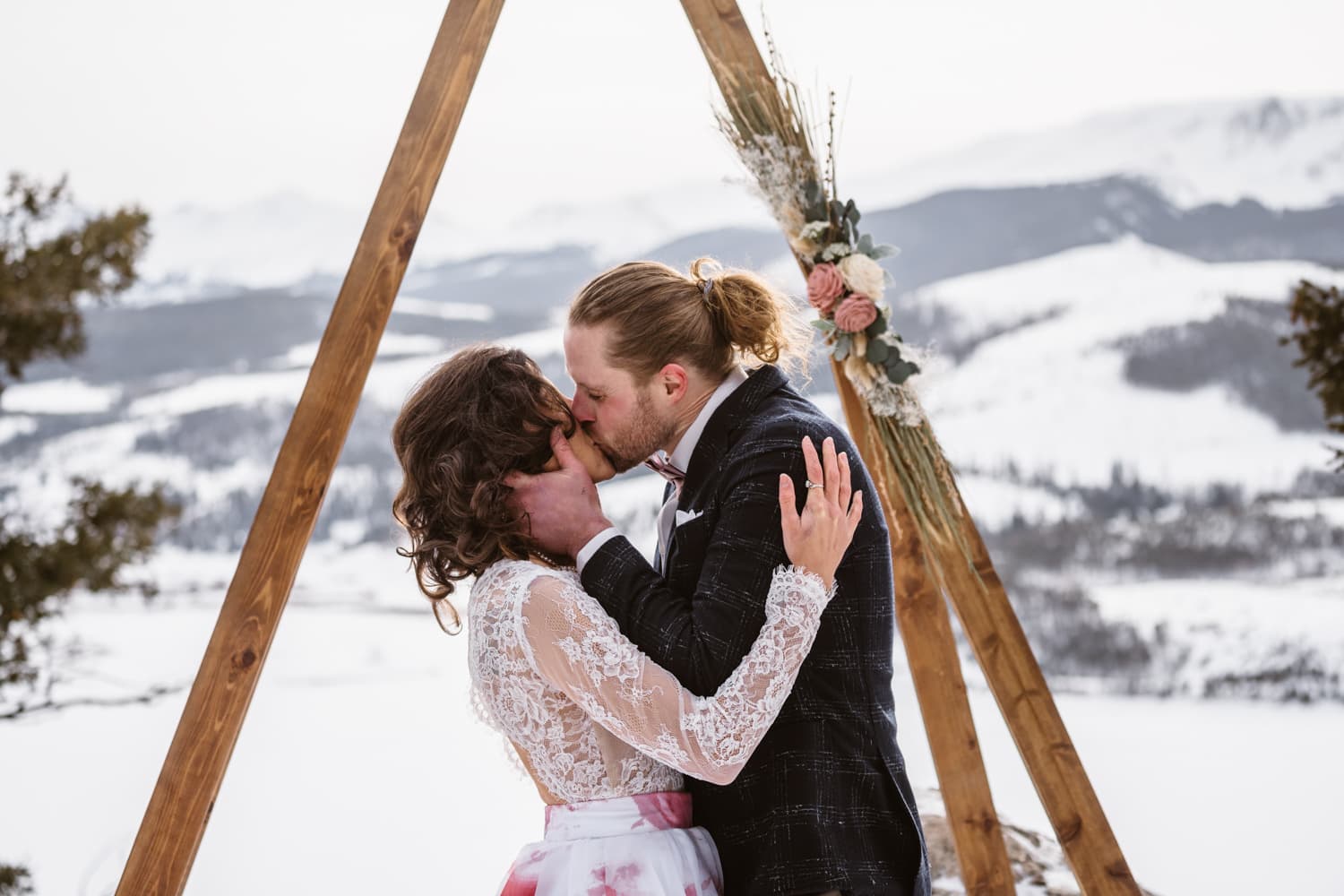 ---
CELEBRATE YOUR CEREMONY YOUR WAY
One special feature about elopement ceremonies is how unique they can be. There are no expectations, no trolling guests, just you and your spouse-to-be exploring this fantastic planet! So this is the right time—maybe the only time—to do things exactly how you want. Some couples eat donuts. Make some pancakes or climb a Colorado mountain or scream their excitement so loud that nature has no choice but to sit up and listen. It's up to YOU!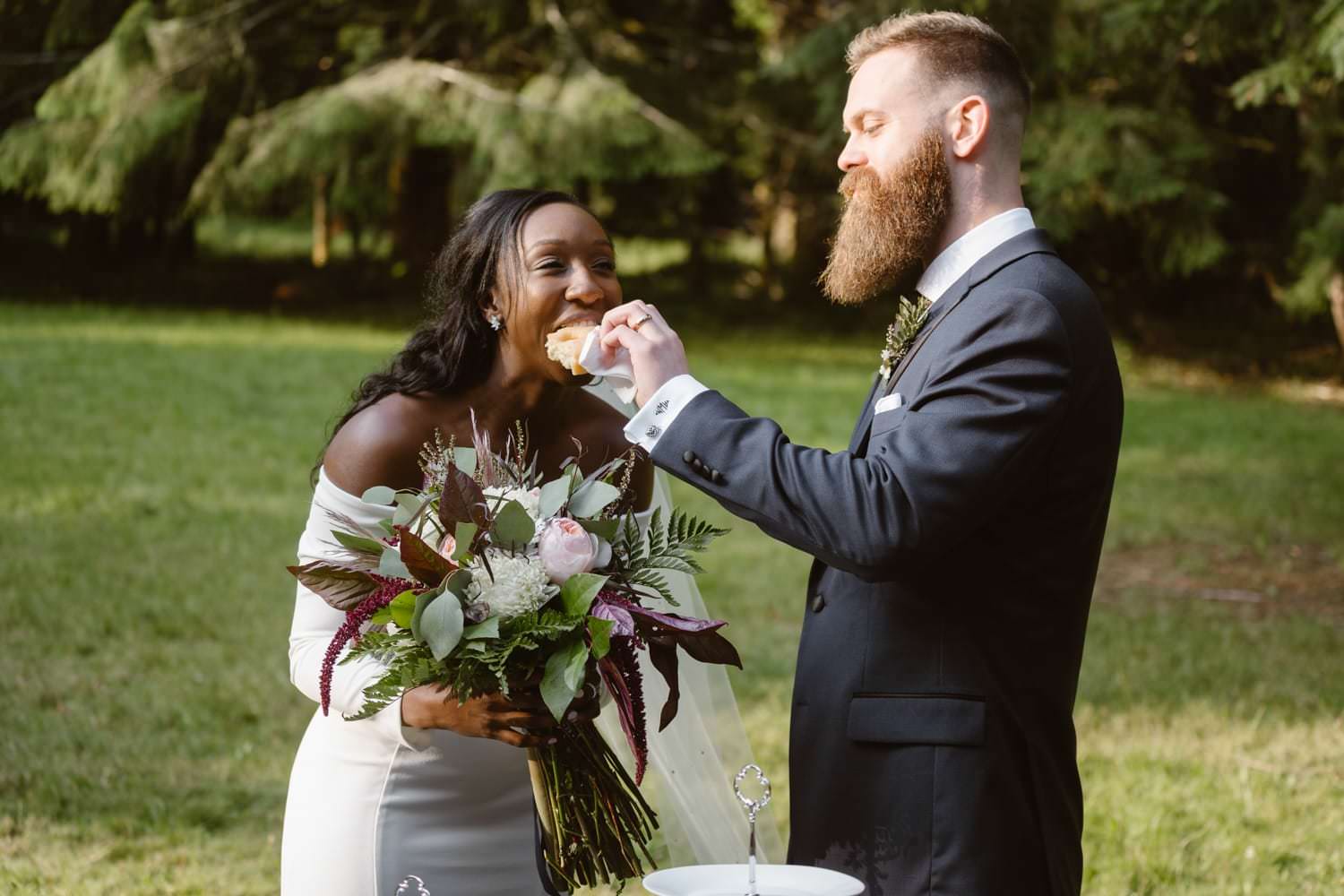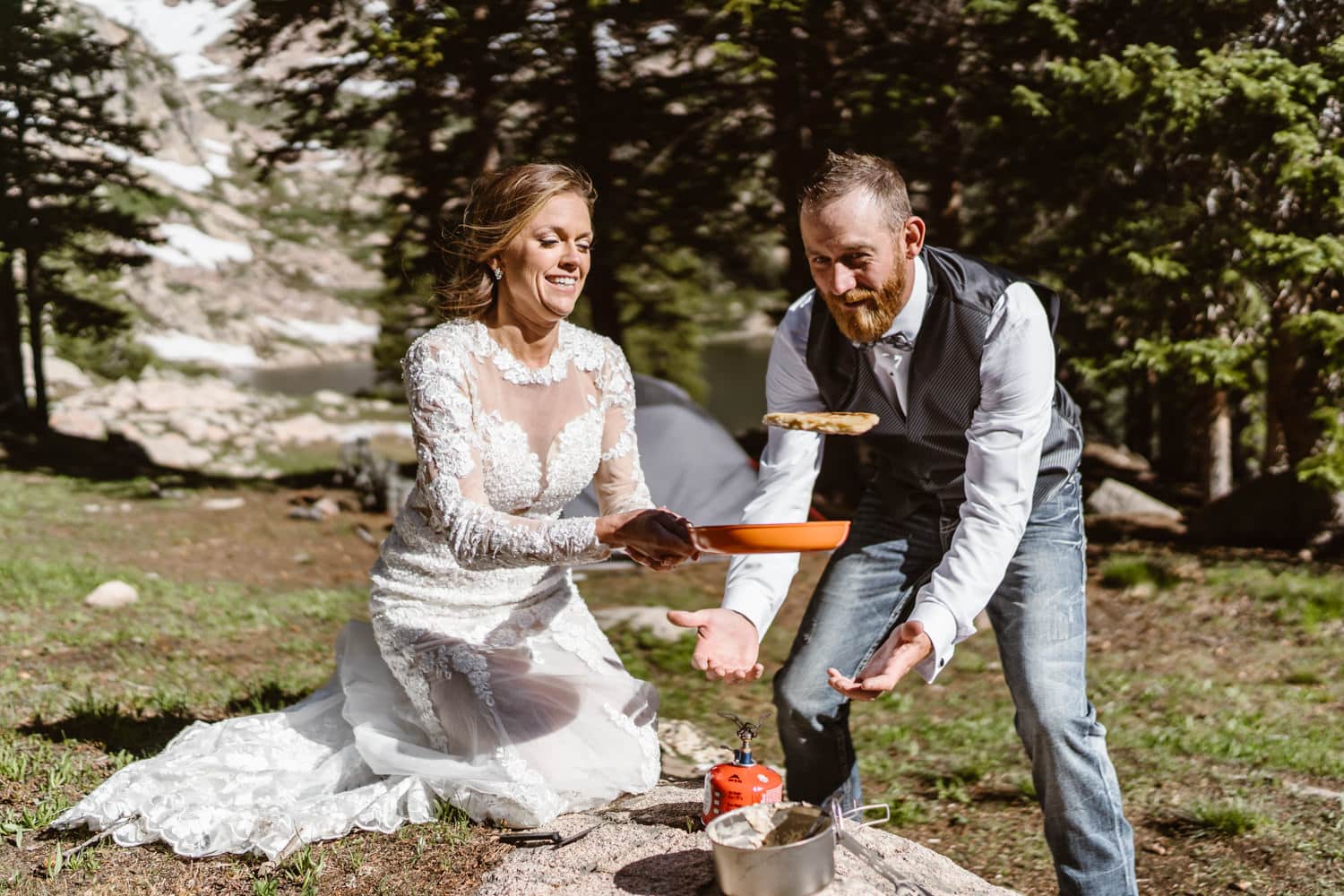 ---
TIME FOR UNIQUE TALENTS
I recommend that couples think of an activity they enjoy doing together and incorporate it into their elopement! A lot of couples love to celebrate their elopement with singing or dancing, but do what feels right for you. Do you enjoy bonfires by the beach? Light it up and lets make s'mores as the sun sets!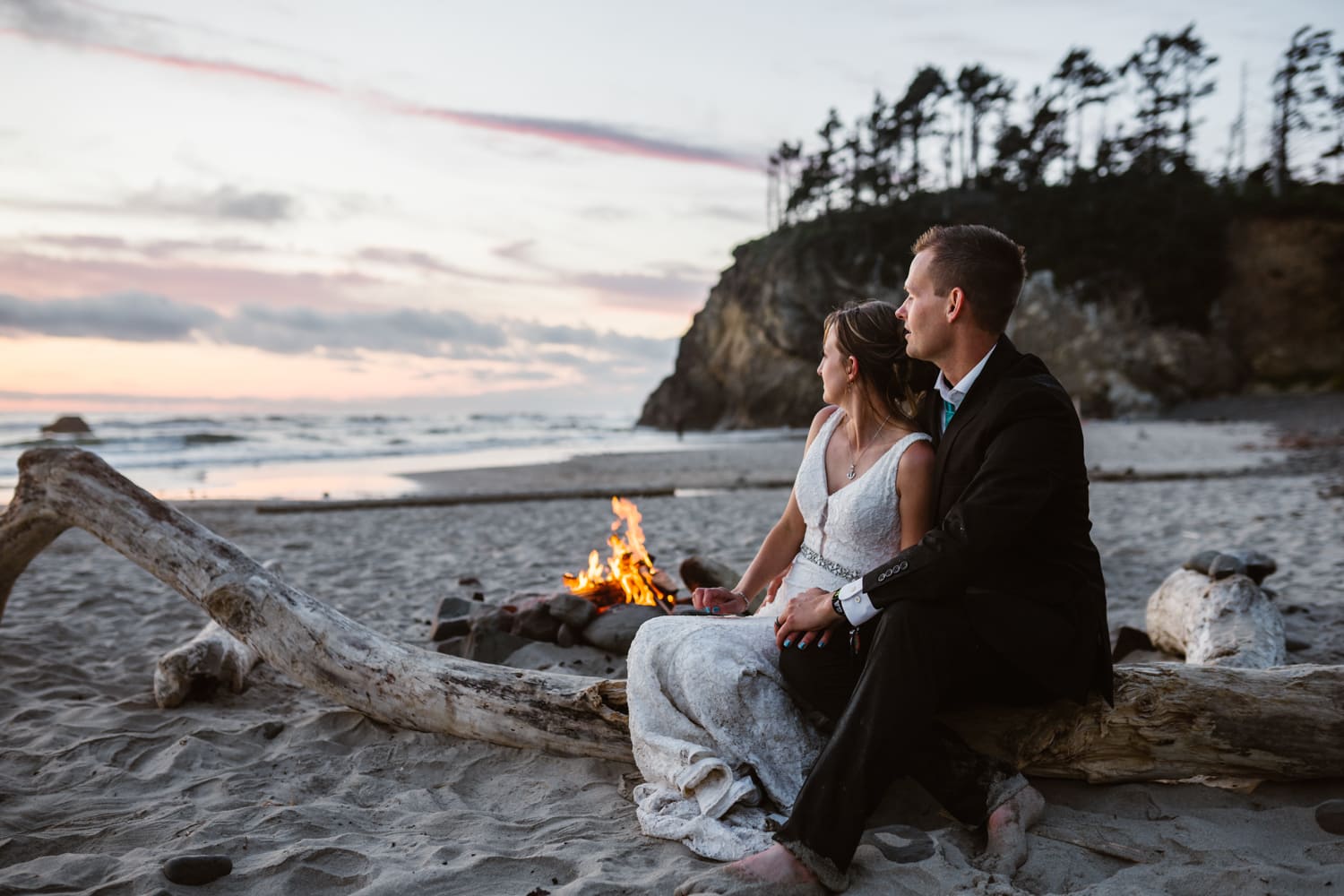 ---
CEREMONIES WITH A UNIQUE TWIST
In addition to fun activities, there are other ways to create a totally unique experience. Different strokes for different folks, ladies and gentlemen! I love to embrace all the interesting and new ways couples decide to dedicate themselves to this celebration! Just don't forget the champagne!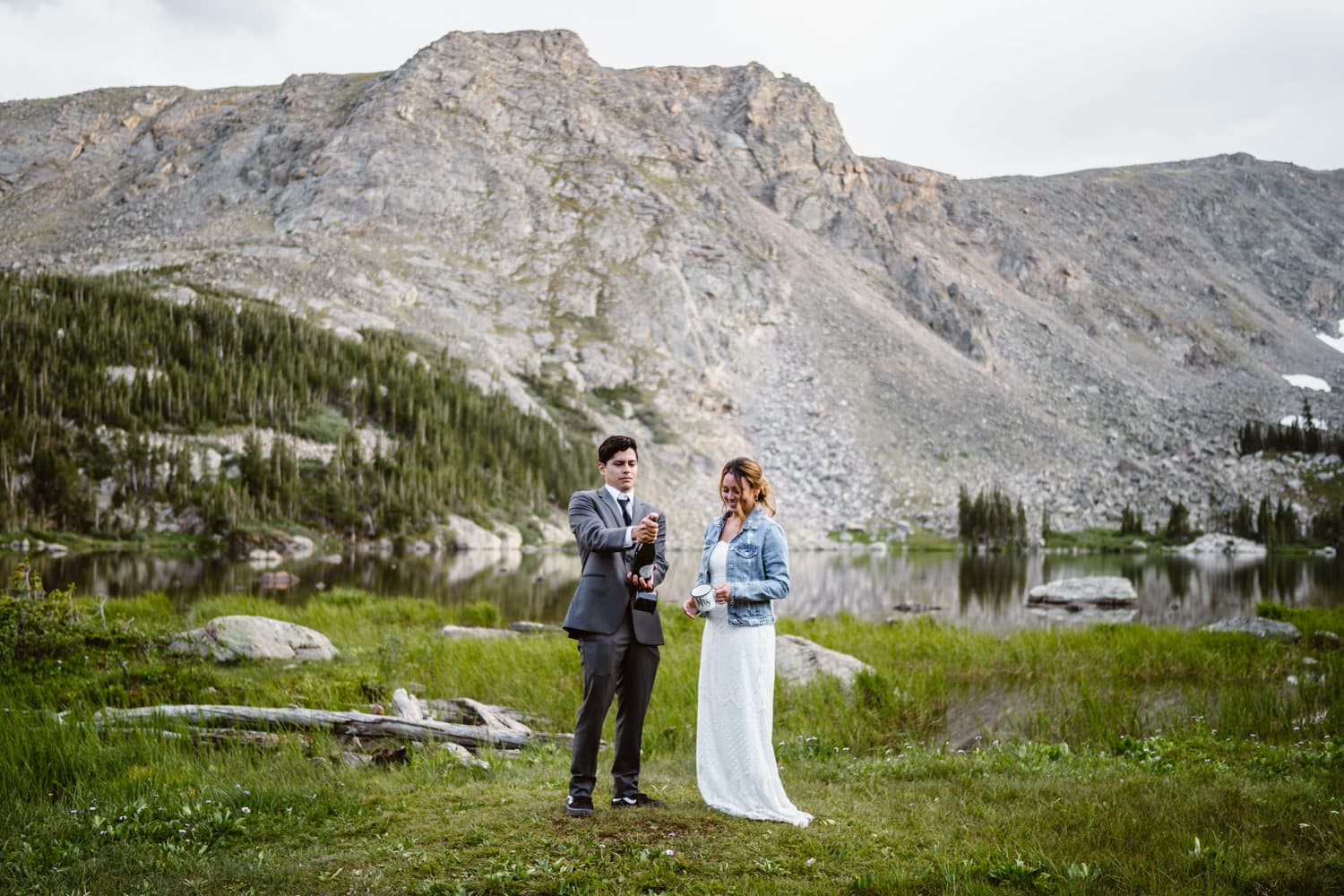 ---
• CORD CEREMONY
This ageless Celtic tradition is one that has spread to different parts of the world. It usually involves tying a braided rope around your joined hands, sometimes while reciting a prayer or dedication. You can decide to do it yourselves, allow the officiate to tie it, or ask a beloved guest to do it for you.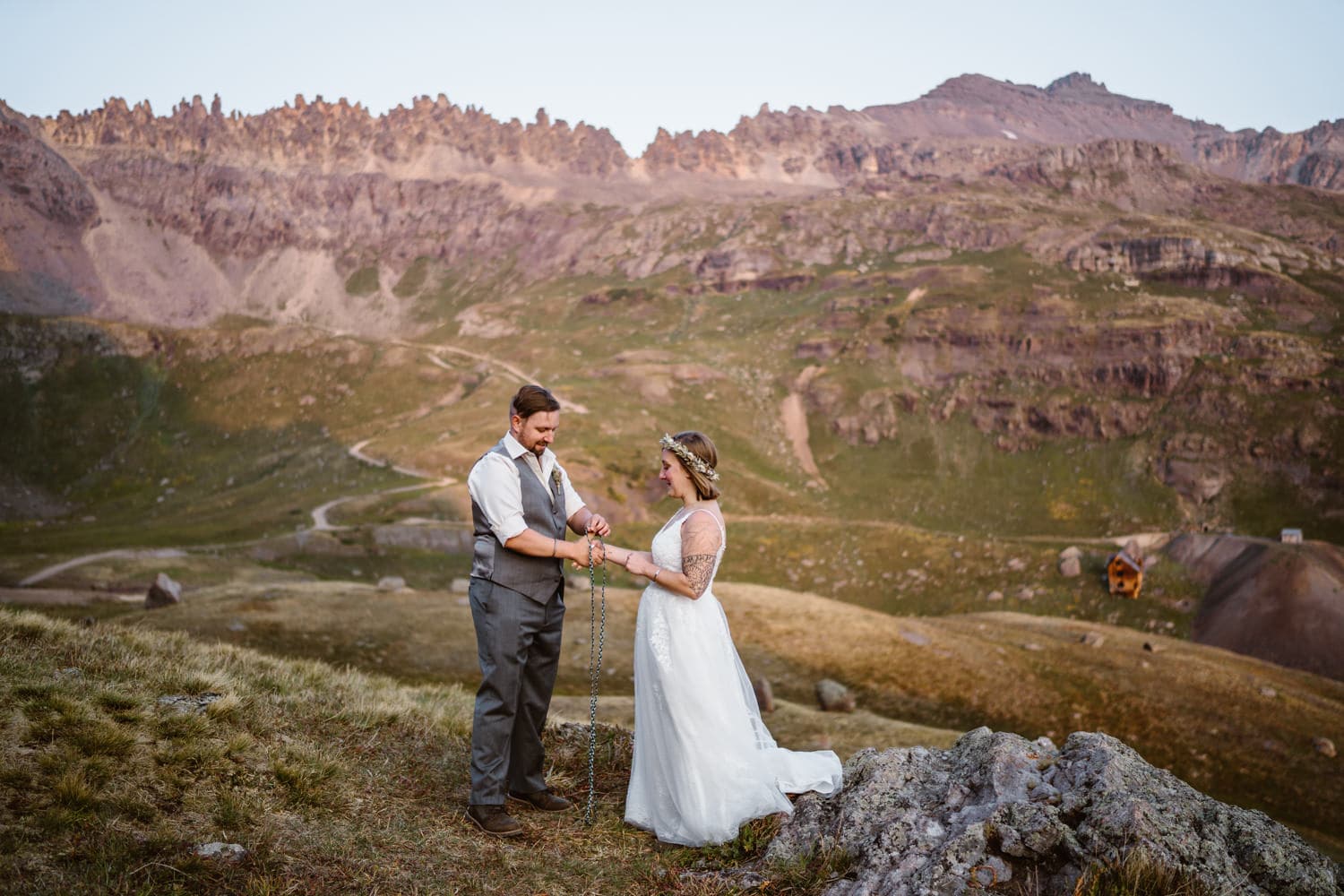 ---
• SAGE SMUDGING CEREMONY
This addition to the elopement ceremony is all about energy—transforming negative and bad energy into positive vibes. It only requires a bowl, a bundle of sage, and a means of lighting the sage. You and your partner can say a short prayer while lighting it or ask someone to pray for you. Check out this one from the Great Sand Dunes National Park!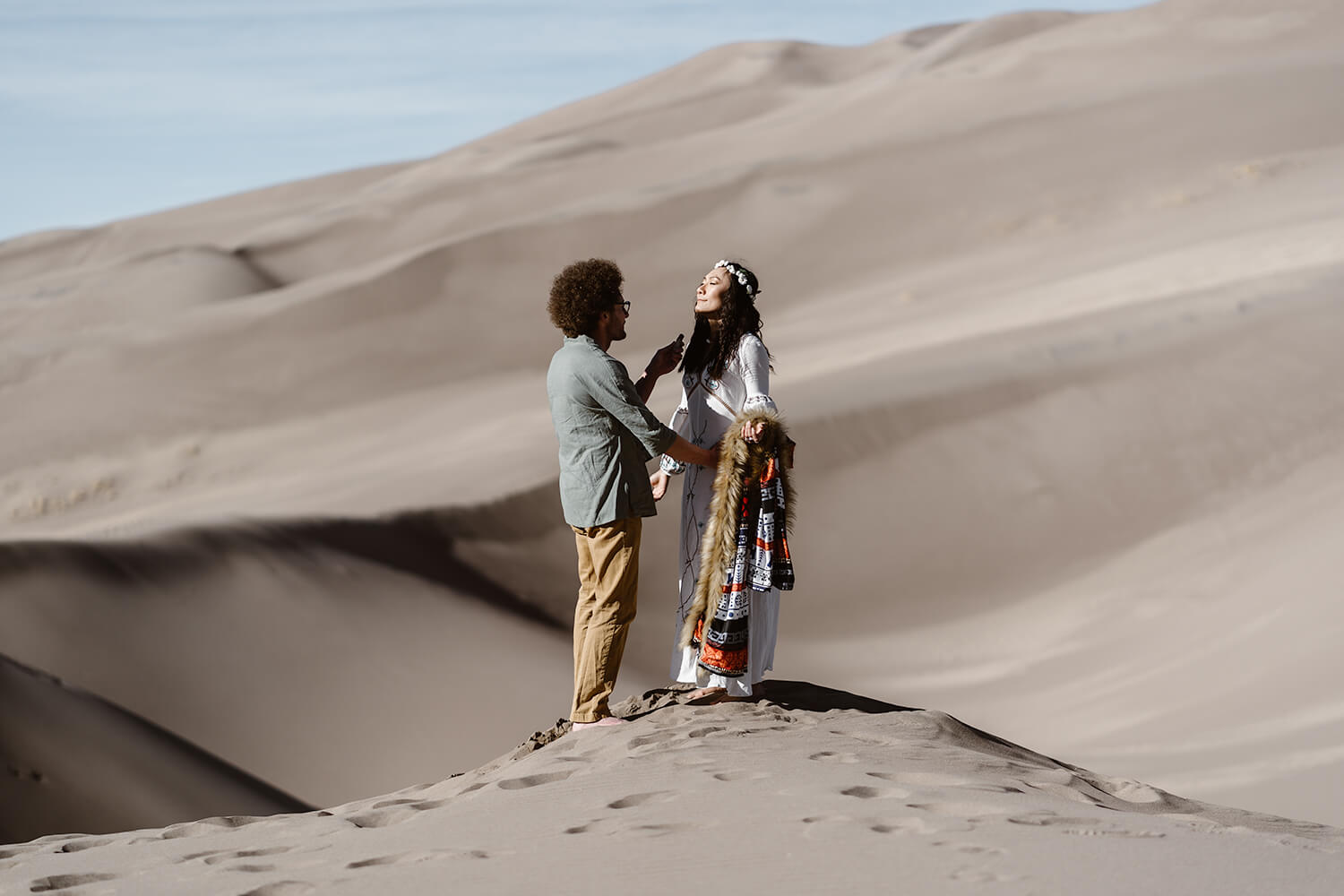 ---
• UNITY CEREMONY
This is a highly symbolic ceremony that involves joining two pieces into one. Some couples light unity candles, mix sand in a bowl, or combine red and white wine. I've especially loved to see couples plant trees together (which is also a very positive contribution to the environment). It's totally up to you to decide your symbol of unity. This is a meaningful ceremony to include if you are blending families and would like to include children.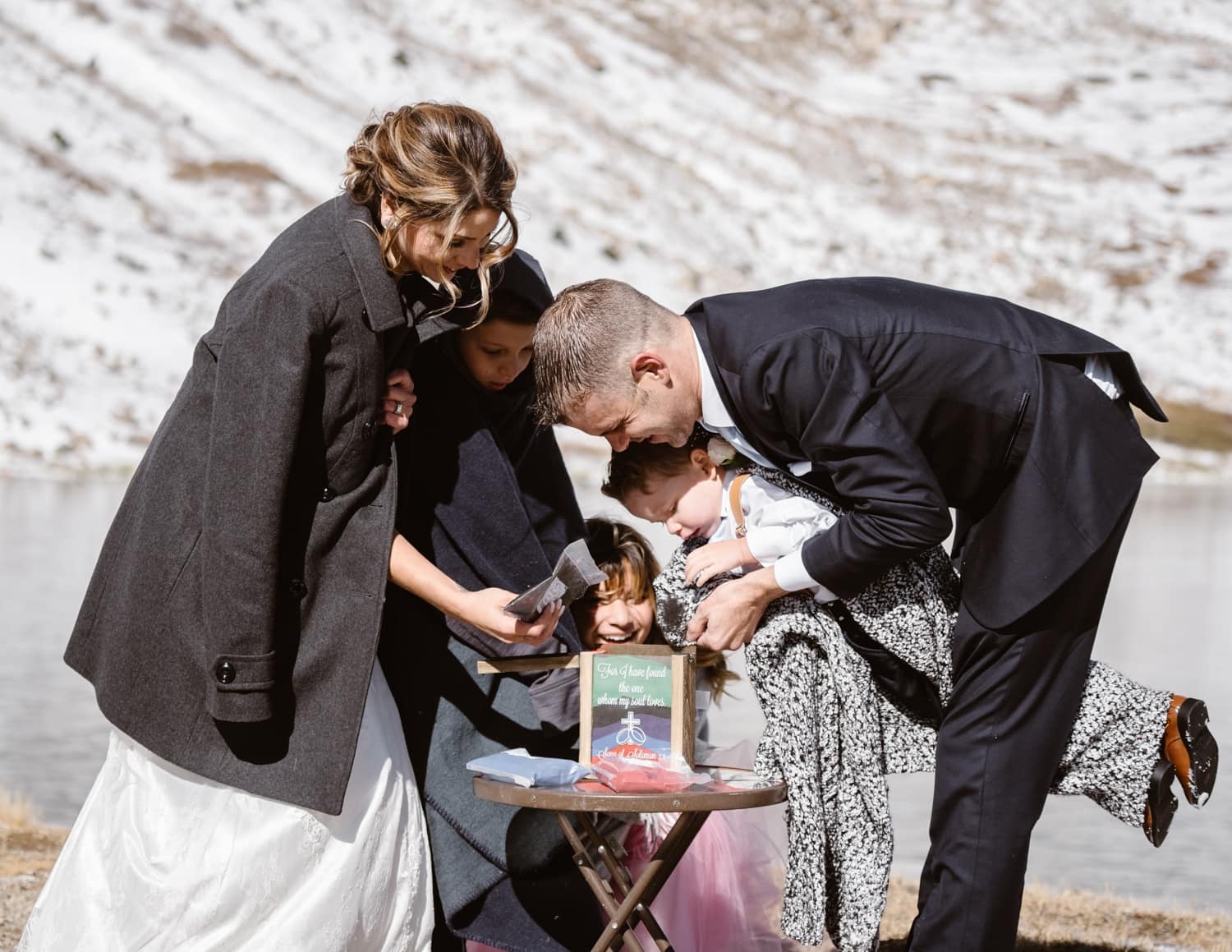 ---
• WHISKEY CEREMONY
Whiskey is a representation of happiness, hope, love, and delight, while also incorporating a bitter taste to represent life's trials and tribulations. Including whiskey in your elopement is fun for the day and a fantastic yearly tradition! Check out this Whiskey Ceremony in Yosemite!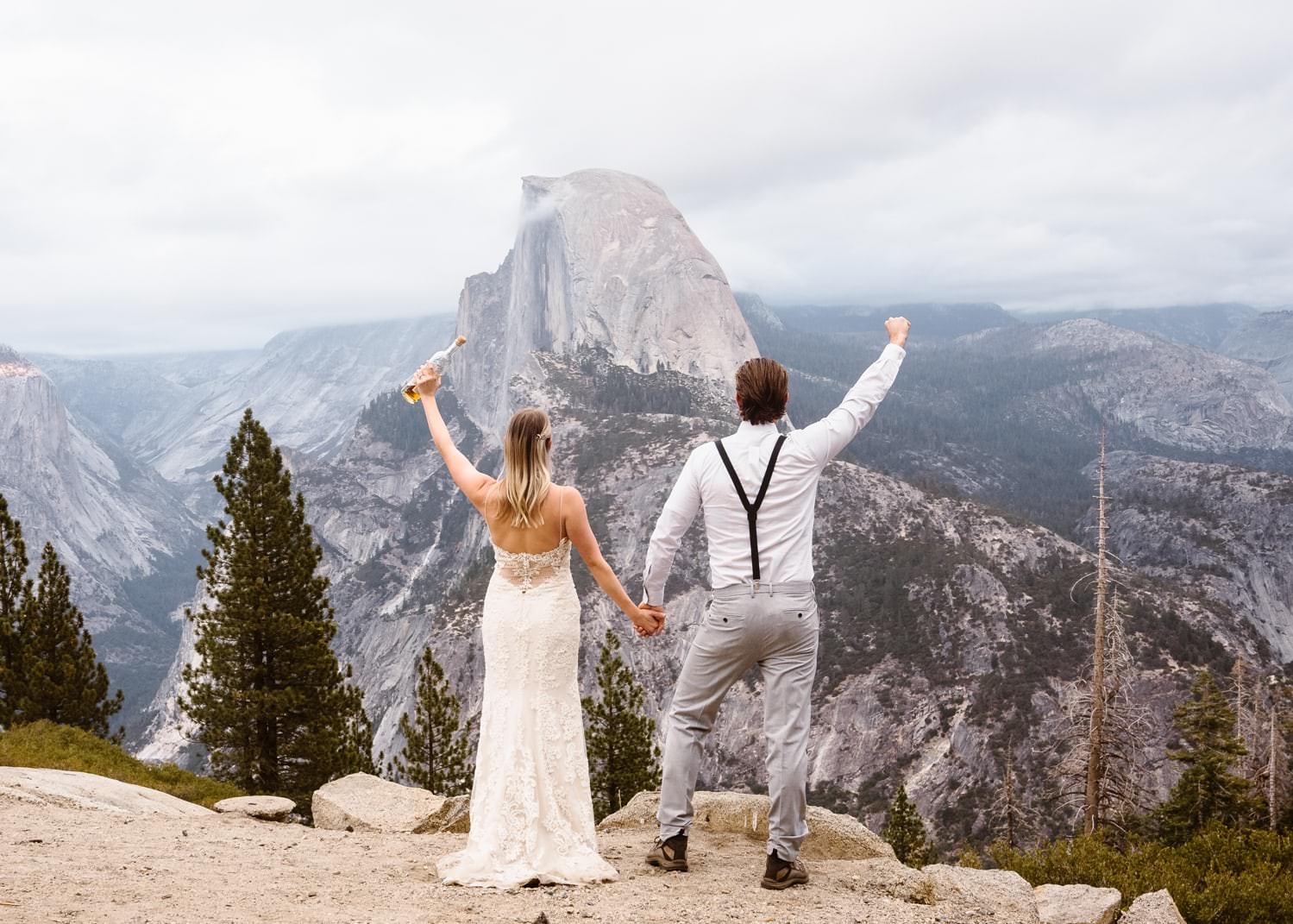 ---
• FIRST DANCE
Ah, the first dance. It's one of those time-honored traditions that is highly popular with newlyweds. Just because you've chosen an adventure elopement doesn't mean you can't dance! Bring some music, make some music, or just dance to the sounds of nature all around you. It's another way to celebrate this epic adventure you've started.
---
• RELIGIOUS CEREMONY
Some couples may decide to add religious elements into their elopement ceremony, which are welcome! If you want a pastor to officiate your elopement, you'll have to work with them on the specifics. But there are some states (like Colorado) where couples can self-solemnize This is a great way to keep your elopement personal and intimate, while still respecting your religious traditions. Check out this religious ceremony in Colorado!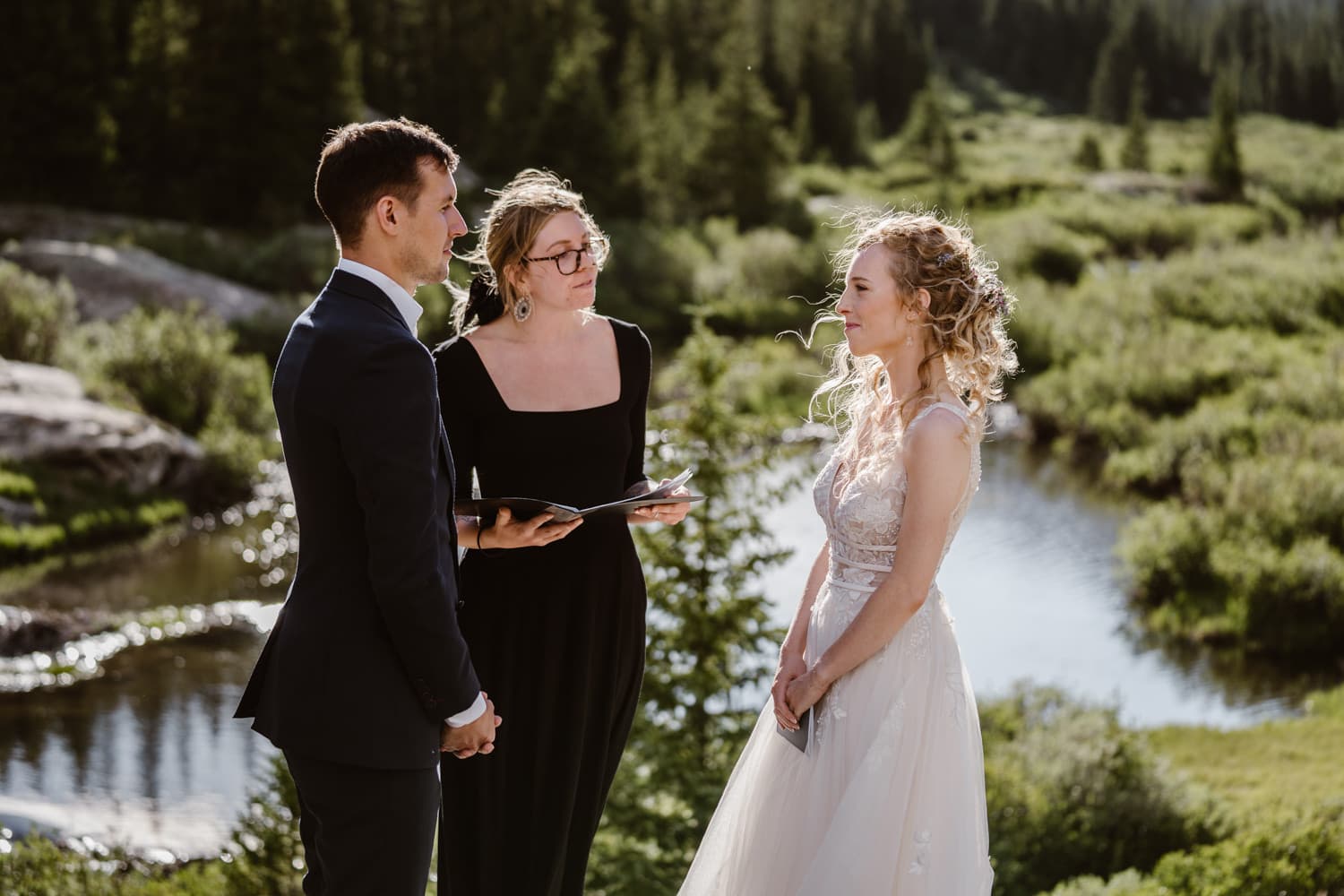 ---
At the end of the day, eloping is about creating a special moment, a moment that is going to last for a lifetime. If you want a secular ceremony with a non-traditional setting, it's totally fine. If you and your partner want an elopement ceremony but with a formal outline, that's great too. It's your day, so find whatever bits and pieces that are unique to you and embrace them. After all, this is a single day that is a celebration of you, your partner, and the life you're forging together.
---
TEAM
My name is Sean, and I can't wait to help create your adventure elopement! I'm a free spirit who has dedicated my life to exploring this wild world and connecting to the people in it.
I know firsthand what an important and personal decision this is—my wife and I eloped to Northern Ireland. You're trusting me to capture this amazing day, and I make it my responsibility to make sure you have an incredible experience from start to finish.
My passion has led me here, where I can follow my heart and share my love for the outdoors with others on their wedding day. It's truly an awesome experience, and I'm stoked every time I get to document your day.
When I'm not photographing couples, I love to go exploring with my wife and our corgi. Our dream is to own an Airstream and take Vows and Peaks on the road!
Sound like the perfect match? Reach out so we can get started on your epic elopement!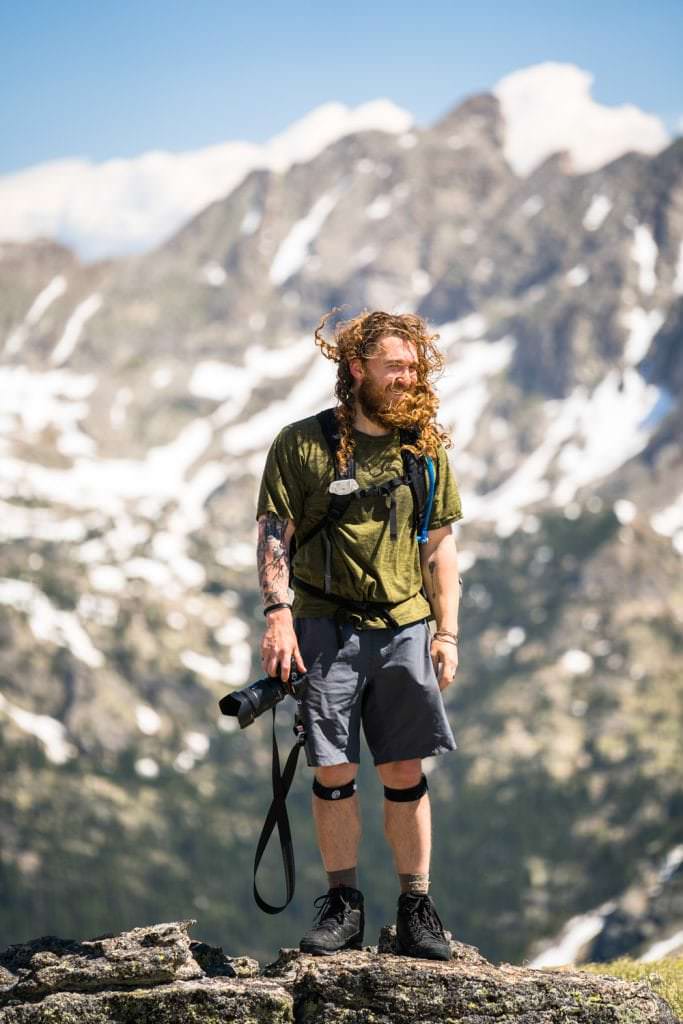 ---