A Great Sand Dunes Elopement
A Great Sand Dunes in Colorado Elopement
Ing and Gish are two of the softest souls I've ever met and they were captivated by the intimacy of an elopement so the sand dunes elopement was the perfect fit for both of these two. Ing and Gish met in Thailand, and hit it off right from the beginning. Chris was in a terrible motorcycle accident that left him in the hospital not able to walk and came back to America with the love of his life. I could tell from the beginning that these two were head over heels in love with each other and it was going to be an amazing day with them.
Outdoor elopements are always dicey with weather, and the sand dunes provides a different challenge with the high winds and dust kicking around. This day was no different but it didn't stop us from making the trek from Denver and having a beautiful day under the sun.
As we started up the drive towards the Great Sand Dunes in Colorado, we talked about our passions, composting, the galaxy and whatever else caught our imaginations that early morning. We were treated to deep conversations and really opened the doors to a relaxing day with no expectations. We finally arrived at the Dunes and it was incredibly secluded because of the Government shutdown. It was literally just us 3 for miles!
Ing and Gish were treated to a beautiful blue bird day and shared their vows on a sandy ridge that reminded me of something out of Aladdin! I was privileged to be their only witness and sign their marriage license. Being able to self marry yourselves is one of the biggest draws to eloping in Colorado, but being able to sign their marriage license is one of my personal favorites!
I felt a real connection with Ing and Gish. On the entire drive up and back, we never ran out of things to talk about. They had the gentlest souls and I loved hearing about Gish's school he is opening in Nepal. A truly beautiful morning that I wont forget!
---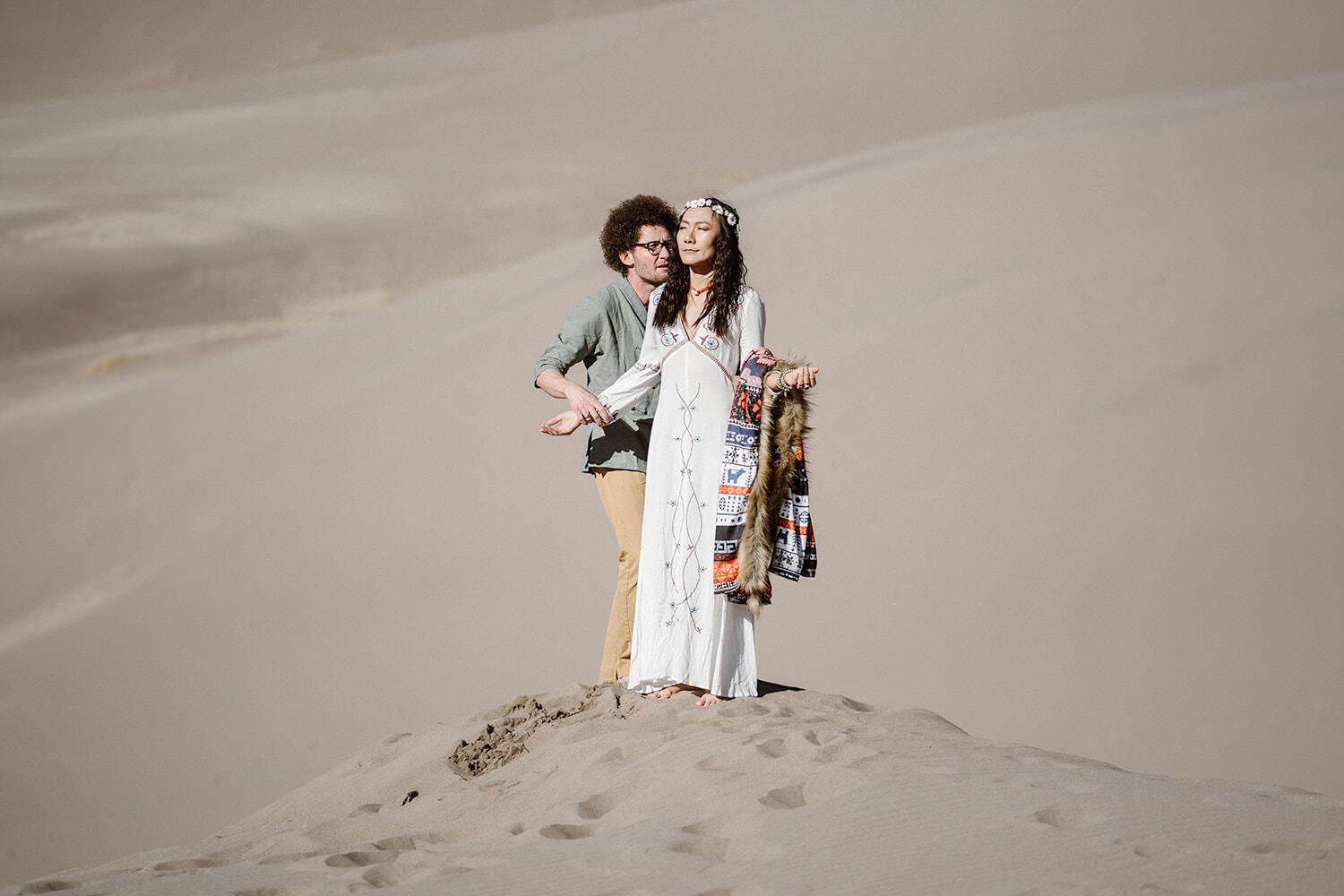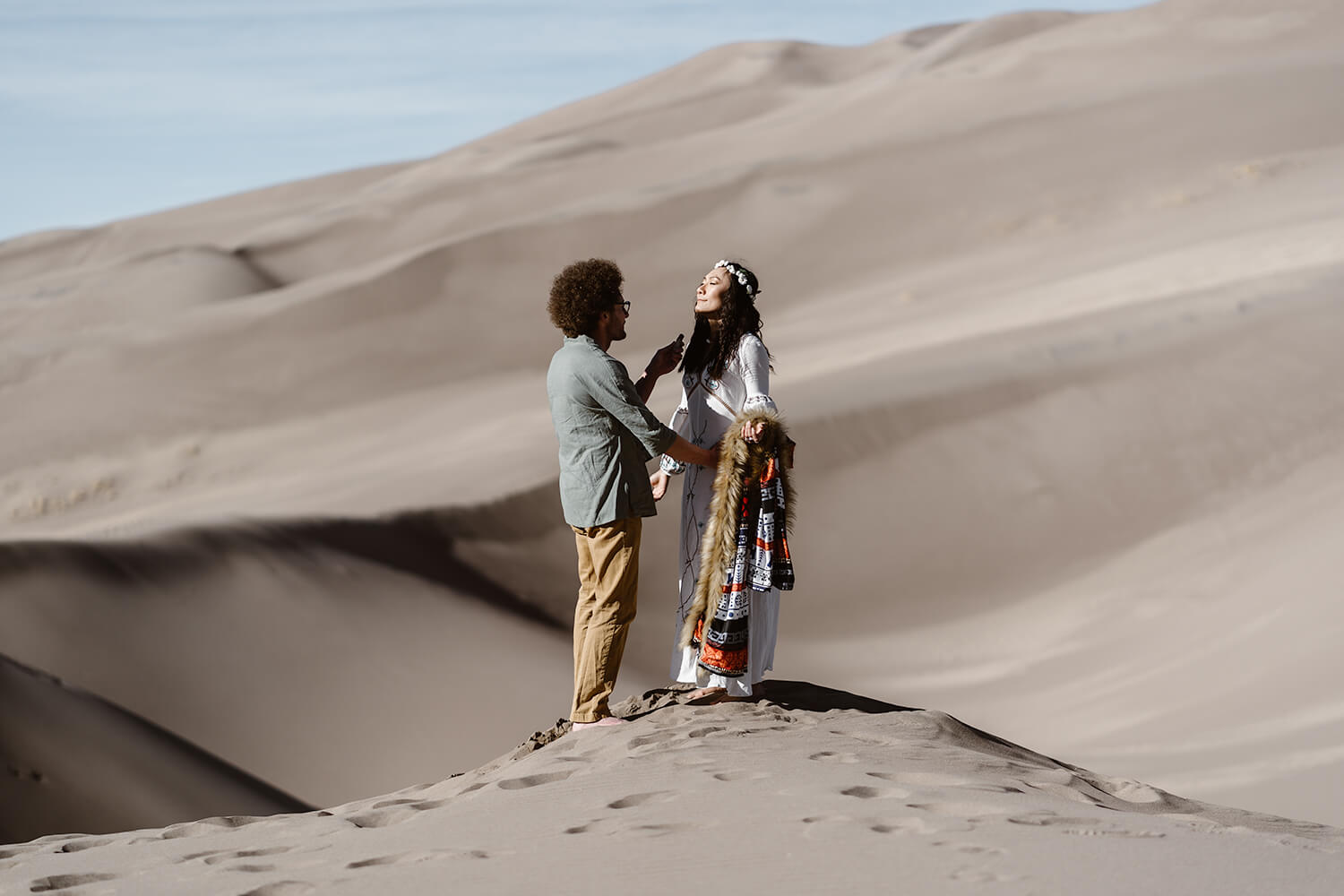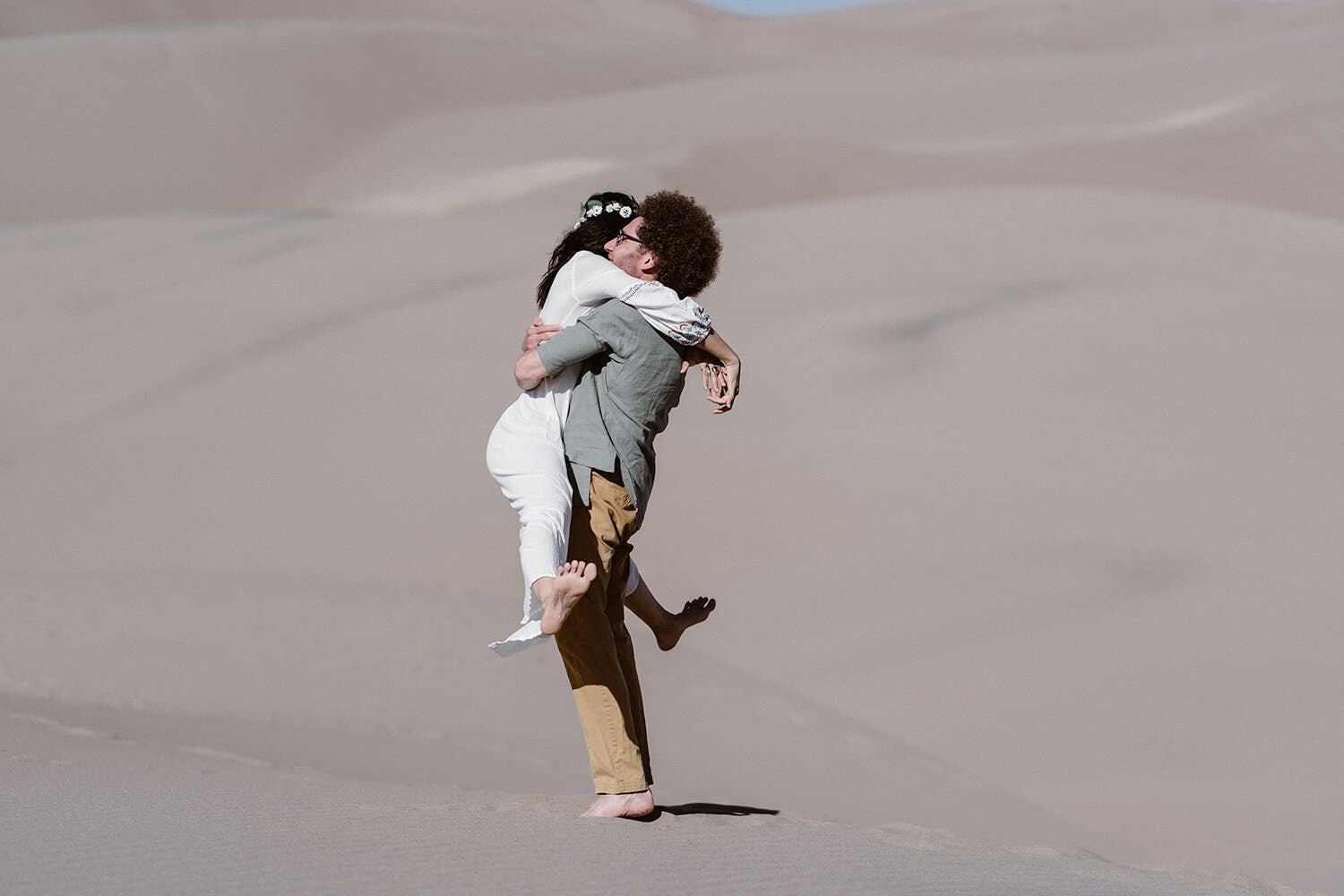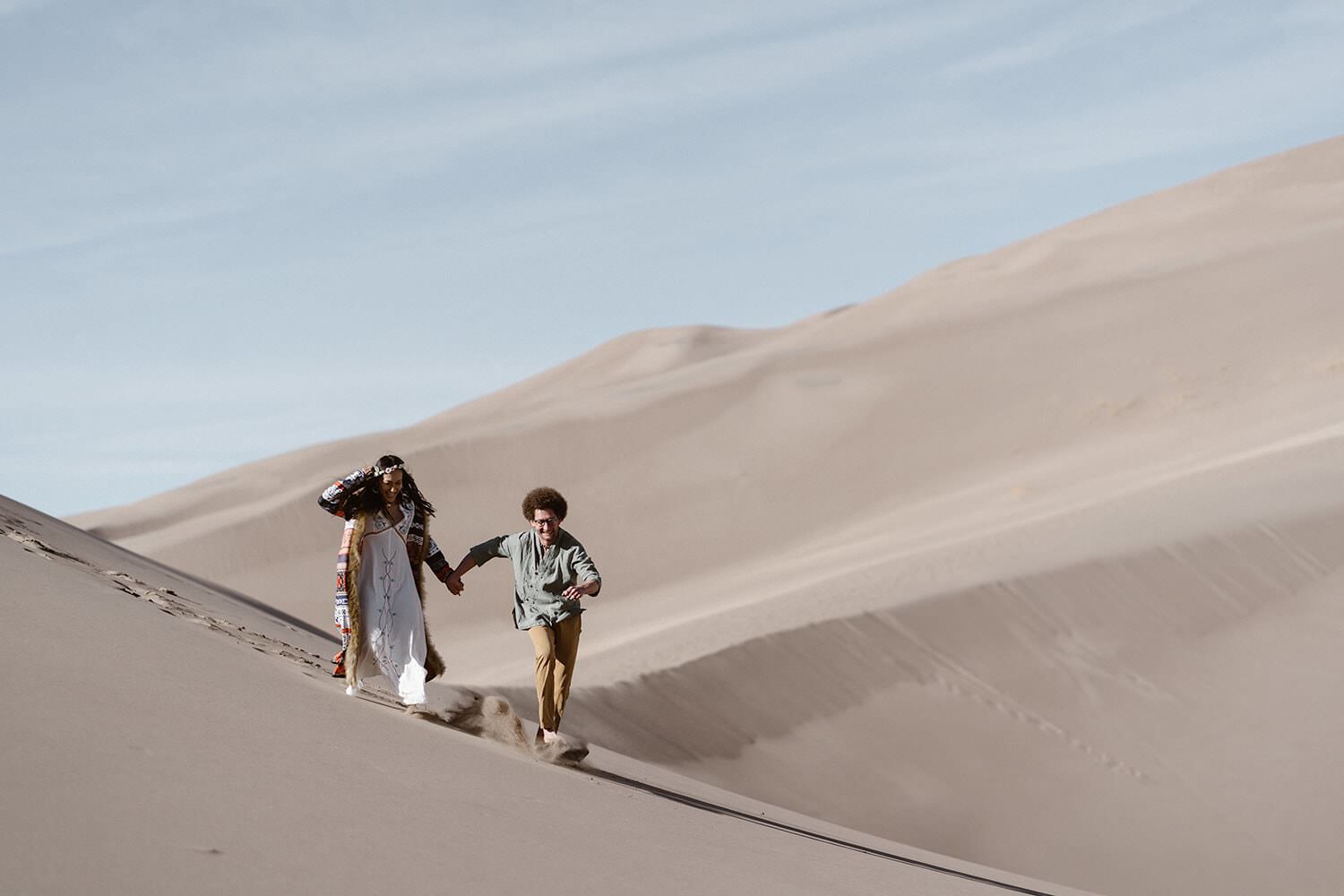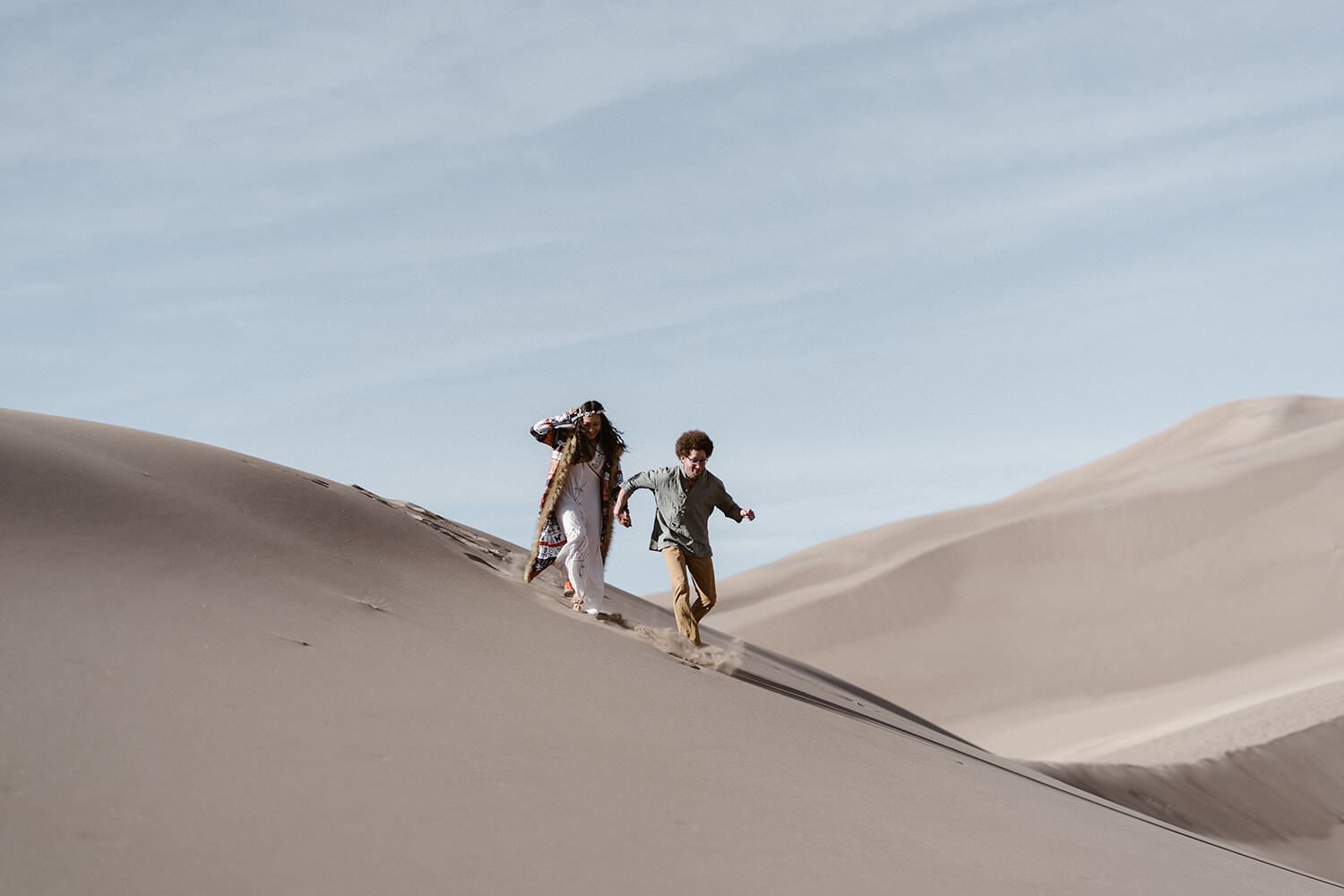 ---
BOOK ME FOR YOUR ELOPEMENT!
---
MORE ON THE BLOG
---
FOLLOW ON THE GRAM!