10 Reasons Why You Should Elope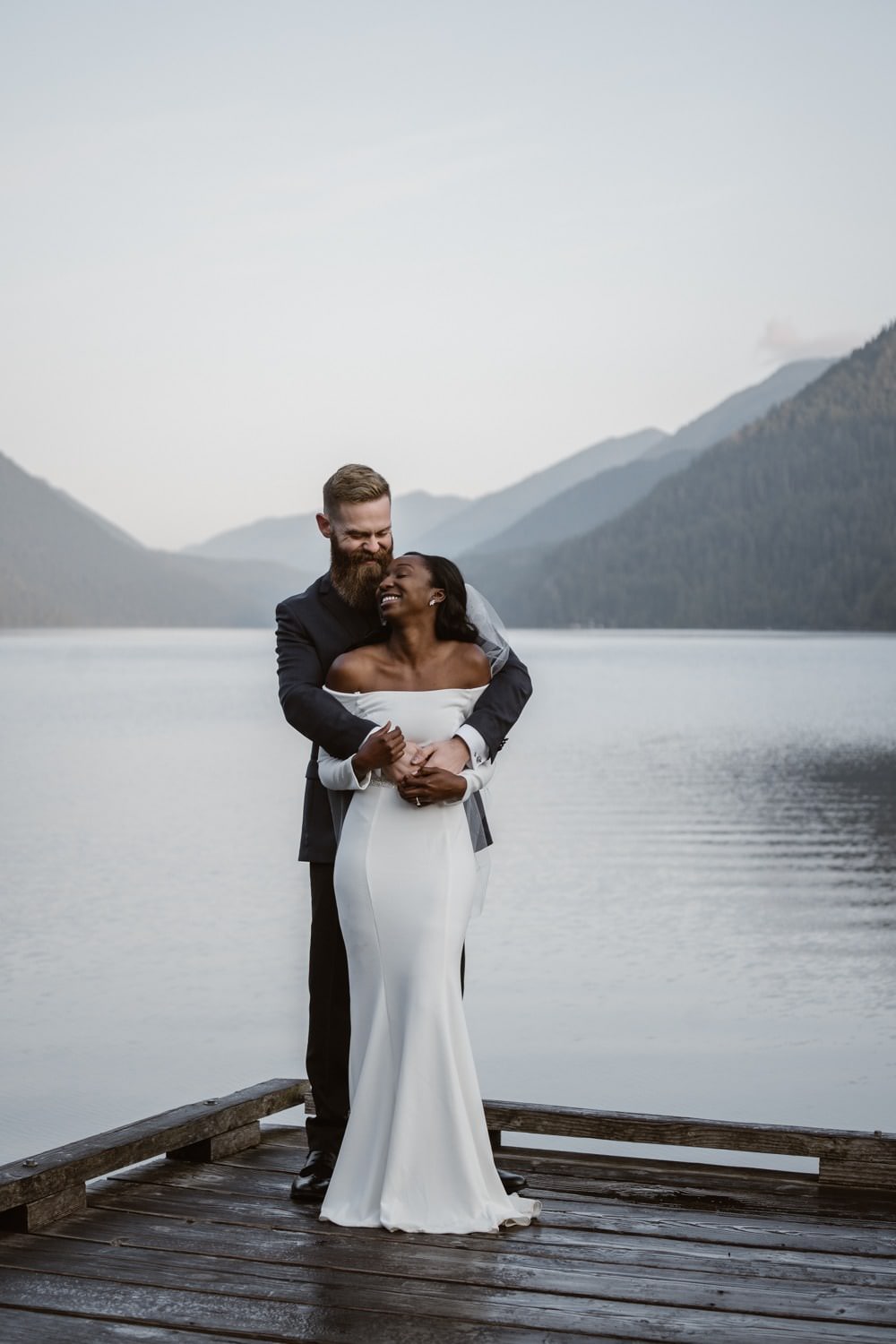 Why You Should Elope
From dress shopping to deciding on menus and putting together your seating chart, the wedding planning process can be hectic, overwhelming, and feel more like something that you have to do versus something you want to do. Big weddings with all the frills aren't for everyone and that's okay. Are you ready to jump ship on your big wedding day? Here are 10 reasons why should elope!
---
GUEST LIST
Do you have a large family? Too many friends too count? Your guest list will grow quicker than you expect, and more guests means more money. By eloping, you will eliminate all issues revolving around your guest list. The best part about eloping? You can play by your rules and if you want to have a few close friends and family members attend, it's more than okay!
---
OPTIONS
Planning a traditional wedding involves a lot of people and their opinions of what they want for your special day can get overwhelming. Eloping takes you away from all the stress and allows you to start your lives with an epic adventure. You can choose to plan your day around all the things you love doing together and about each other like disk golf, bonfires, playing the guitar or hiking mountains!
---
ZERO LIMITATIONS
Planning an elopement is much easier than planning a wedding simply because you have zero limitations on the venue or what you want out of the day.
If you want to elope on a small private beach, you can do that! If you want to elope at the top of a mountain, you can do that, too!
You also can tie your elopement into your honeymoon and make one big trip out of it. My wife and eloped in Ireland and then spent two weeks traveling around Italy. It's a way to kick start your travels together and the options are unlimited!
---
AN EXTENDED HONEYMOON
If you're thinking about eloping, you're most likely thinking about doing it somewhere more exciting than your local country club. Keep your favorite activities in mind and where you want to honeymoon and head down a few days early to get married and enjoy an extended honeymoon!
---
COST
Weddings are expensive. Whether you opt for a simple elopement or an elopement that includes all the frills, you're still going to be saving money by eloping. Couples that choose to elope tend to enjoy experiences over material things that weddings tend to have. You spend thousands of dollars of food, drinks, venue, planner for ONE big day.
Eloping gives you the option of saving money, while concentrating on your other desires and priorities. You can spend money on a wedding a lot of different ways, but only one gives you an adventurous experience with no stress or anxiety.
---
NO STRESS
The wedding planning process can be extremely stressful, and the anxiety of the process can negatively impact the relationships you love and cherish. Have you started the wedding planning process and realize it's taking a much bigger toll on you and your relationships? All of the planning and coordinating with friends and family that leaves you as a planner instead of the bride and groom.
Your wedding has gone from a day about YOU into a day about everyone else. BUT it doesn't have to be! You can have the wedding day of your wildest dreams by having a stress, drama free elopement day that is a true reflection of your relationship.
---
EPIC PHOTOS
I know one of the biggest draws to eloping for my wife and I was the epic pictures we were going to be taking in Ireland. We knew that finding a photographer that not only could take our pictures but capture all the big and small intimae moments that were a true reflection of us was very important.
We look back on our photos now and can relive all those special moments as if we were back near that castle. Photos are a hard copy of our memories and its important to get the candid and real moments captured for you to share and reflect on.
---
INTIMACY
No matter how in-the-moment you try to be at your wedding, things will always come up and you will never be able to completely enjoy the one-on-one intimacy with your partner on your wedding day. At big weddings, you'll have a hard time finding the time for just YOU. You'll be tied up the timelines, production, making sure Uncle Ned isn't drinking too much, and spending the day concentrating on all the big details you spent the last year planning.
When you elope, your life is easier and you're afforded the privacy and intimacy that you and your partner deserve and will remember for the rest of your lives. The coordinating is much easier when your biggest choice in the planning process finding a place outdoors that you can focus on each other and share your vows in an intimate and passionate way.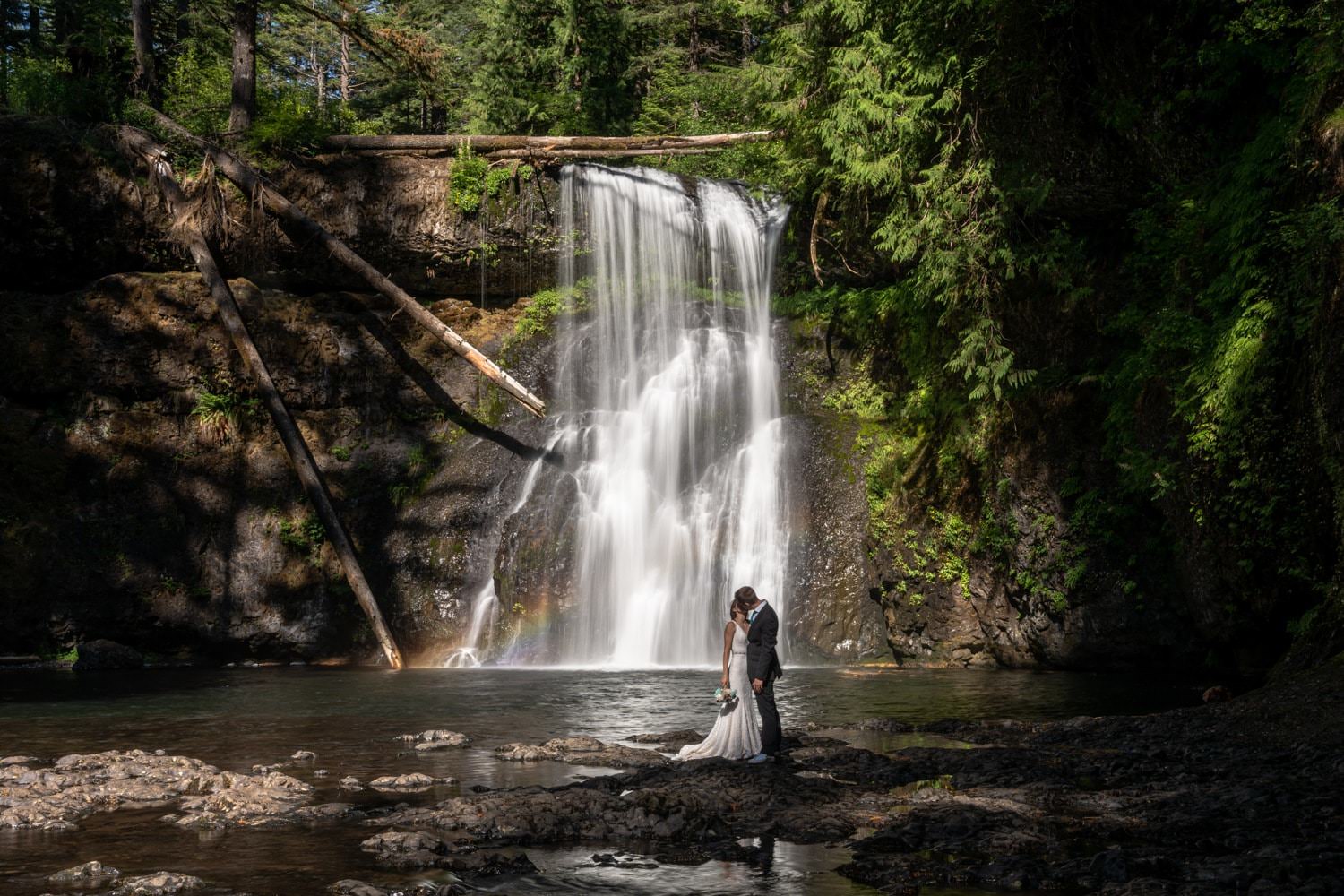 ---
ENVIRONMENTALLY FRIENDLY
The average wedding produces between 400 and 600 pounds of trash. Yes, you read that right. If you follow the LNT guidelines while in the wild then consider doing something nice for the environment and tie the knot in a low-impact way.
---
BECAUSE YOU CAN!
It's easy as that! No need for approval for anyone. This is your shot at creating the adventure wedding day of your dreams!
---
---
MORE FROM THE BLOG
---
FOLLOW ON THE GRAM!