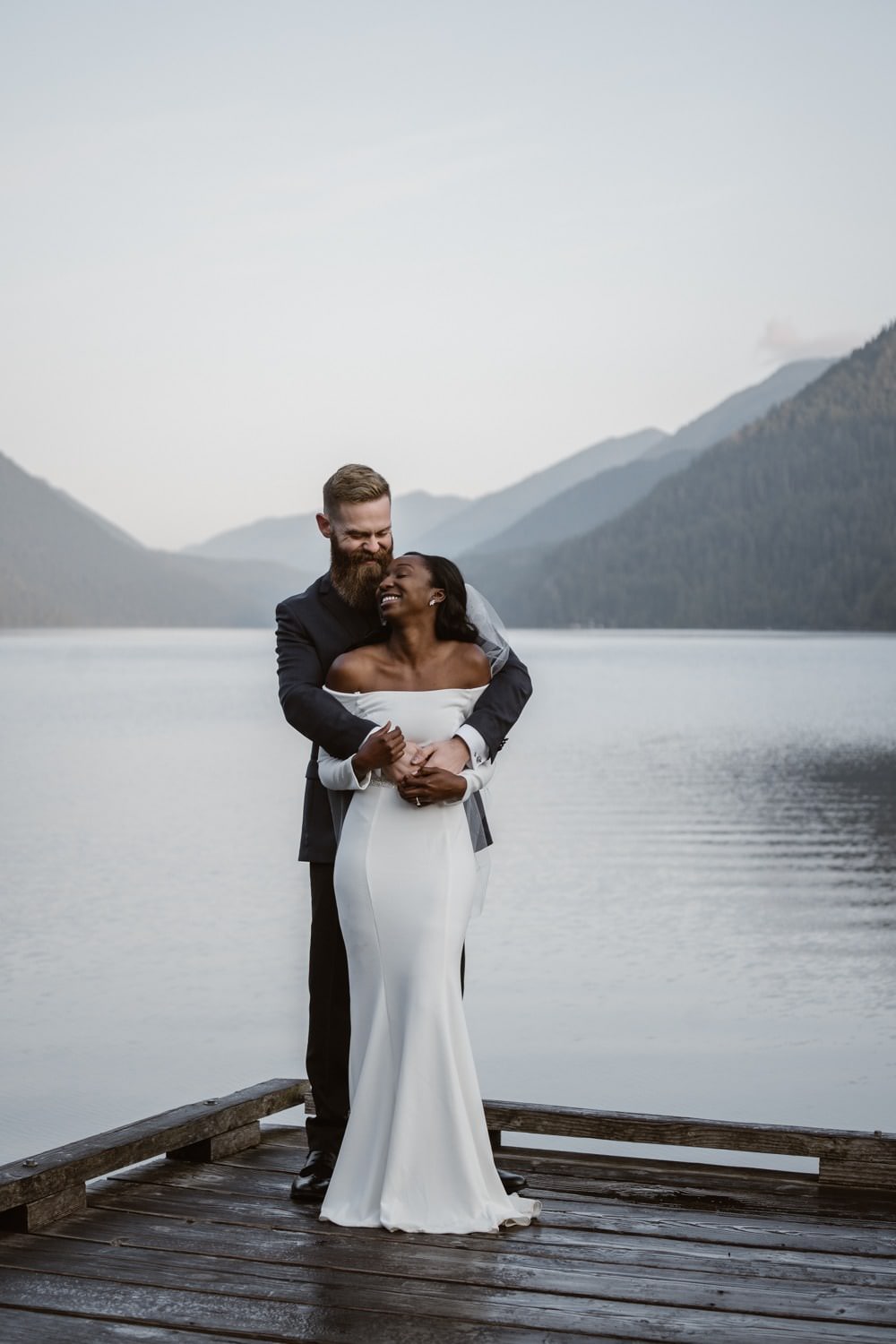 10 Reasons Why You Should Elope
REASONS TO ELOPE From dress shopping to deciding on menus and putting together your seating chart, the wedding planning process can be hectic, overwhelming, and feel more like something that you h...
R
REASONS TO ELOPE
From dress shopping to deciding on menus and putting together your seating chart, the wedding planning process can be hectic, overwhelming, and feel more like something that you have to do versus something you want to do. Big weddings with all the frills aren't for everyone and that's okay. But there is another way! Are you ready to jump ship on your big wedding day? Here are 10 reasons why you should choose to elope! (Check out this blog for the 2020 definition of elope)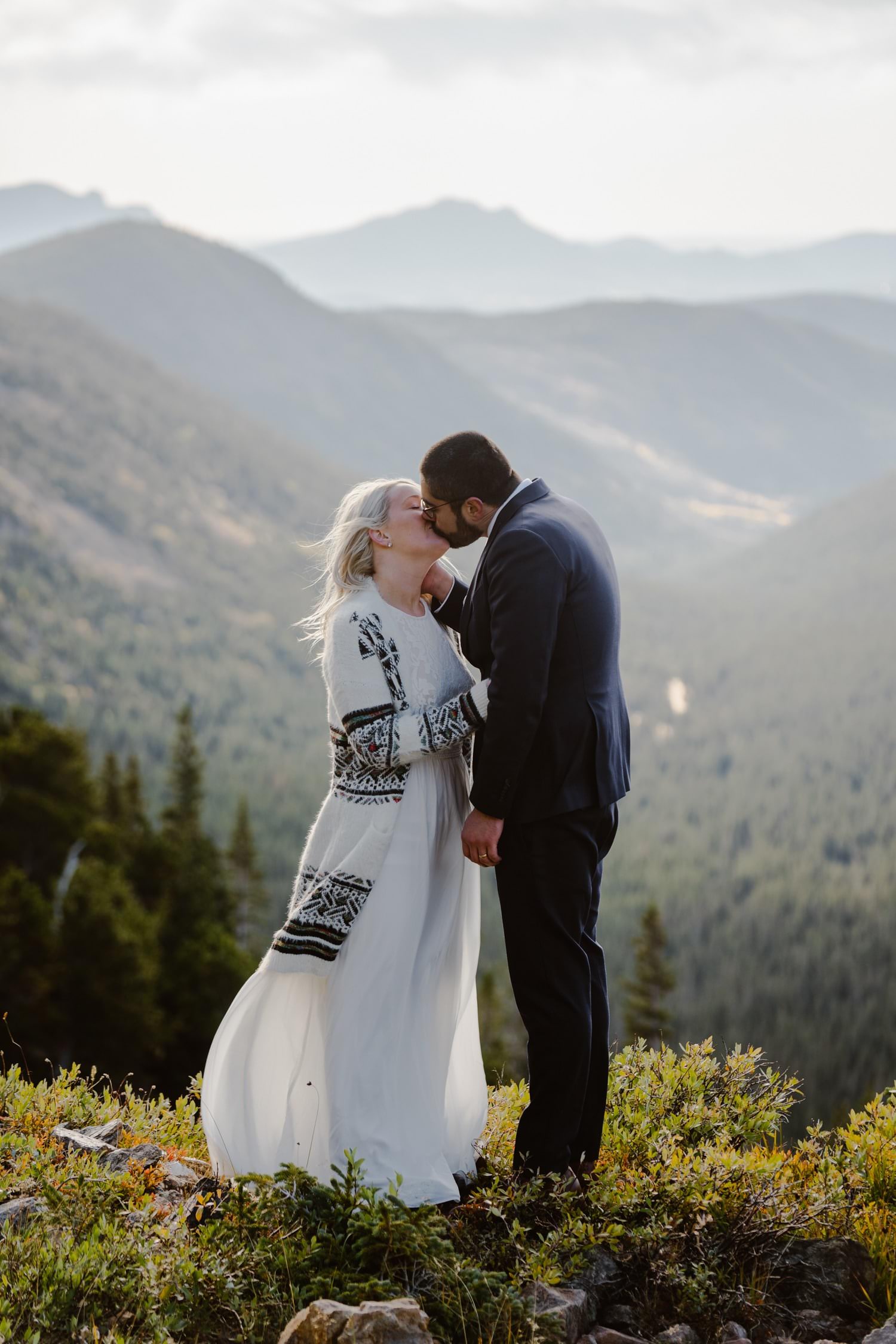 ---
CELEBRATING WITH AN ADVENTURE
Planning a traditional wedding involves a lot of people and their opinions of what they want for your special day can get overwhelming. Eloping takes you away from all the stress and allows you to start your lives with an epic adventure.
Most couples that choose to elope are craving a day that reflects their relationship. They value a true experience that they can look back on forever! These couples might have different desires and vision for their big day than those who want a traditional wedding. And that is completely fine!
In the end, there are no rules for your elopement or wedding day. If planning, coordinating and balancing a wedding sounds like a nightmare, then maybe look into planning your day around all the things you love doing together and about each other like disk golf, bonfires, playing the guitar or hiking mountains!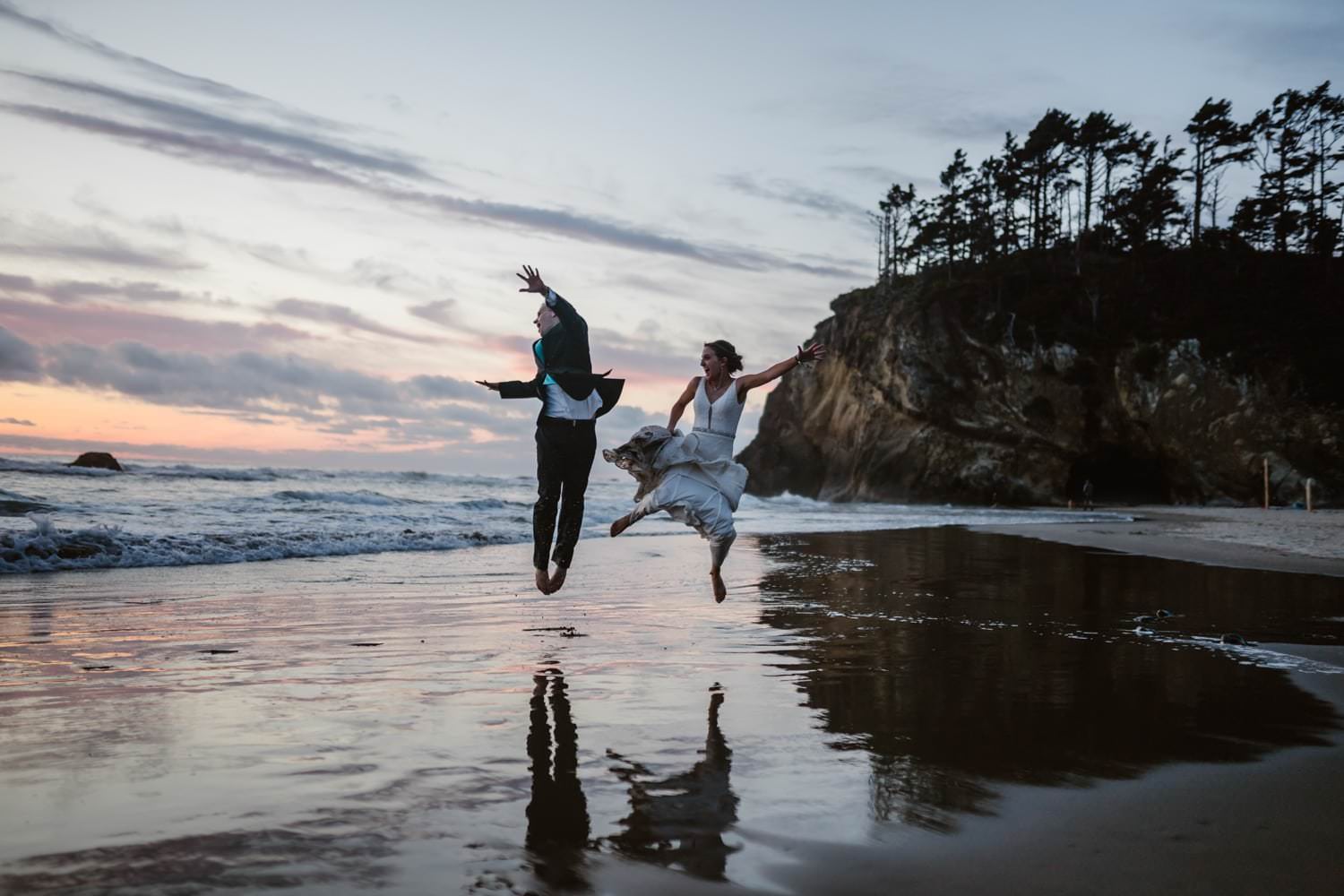 ---
ZERO LIMITATIONS
Planning an elopement is much easier than planning a wedding simply because you have zero limitations on the venue or what you want out of the day. This is great for couples that might value a big adventurous experience over a big wedding. Maybe the you like the idea of putting money towards something else than a wedding.
You could choose to elope on a small private beach in Oregon, you can do that! If you want to elope at the top of a mountain in Colorado, you can do that, too! There are plenty of options to choose from and it starts with choosing the perfect spot for you to share your vows!
We would love to hike near the tall trees overlooking the mountains. In the afternoon, we'd like a picnic with smalls bites and wine. At the time of the ceremony (exchanging vows), we would love to be surrounded by waterfalls/lake. Towards the night a campfire would be nice for our first dance.

Thi & Ralph
You also can tie your elopement into your honeymoon and make one big trip out of it. My wife and eloped in Ireland and then spent two weeks traveling around Italy. It's a way to kick start your travels together and the options are unlimited!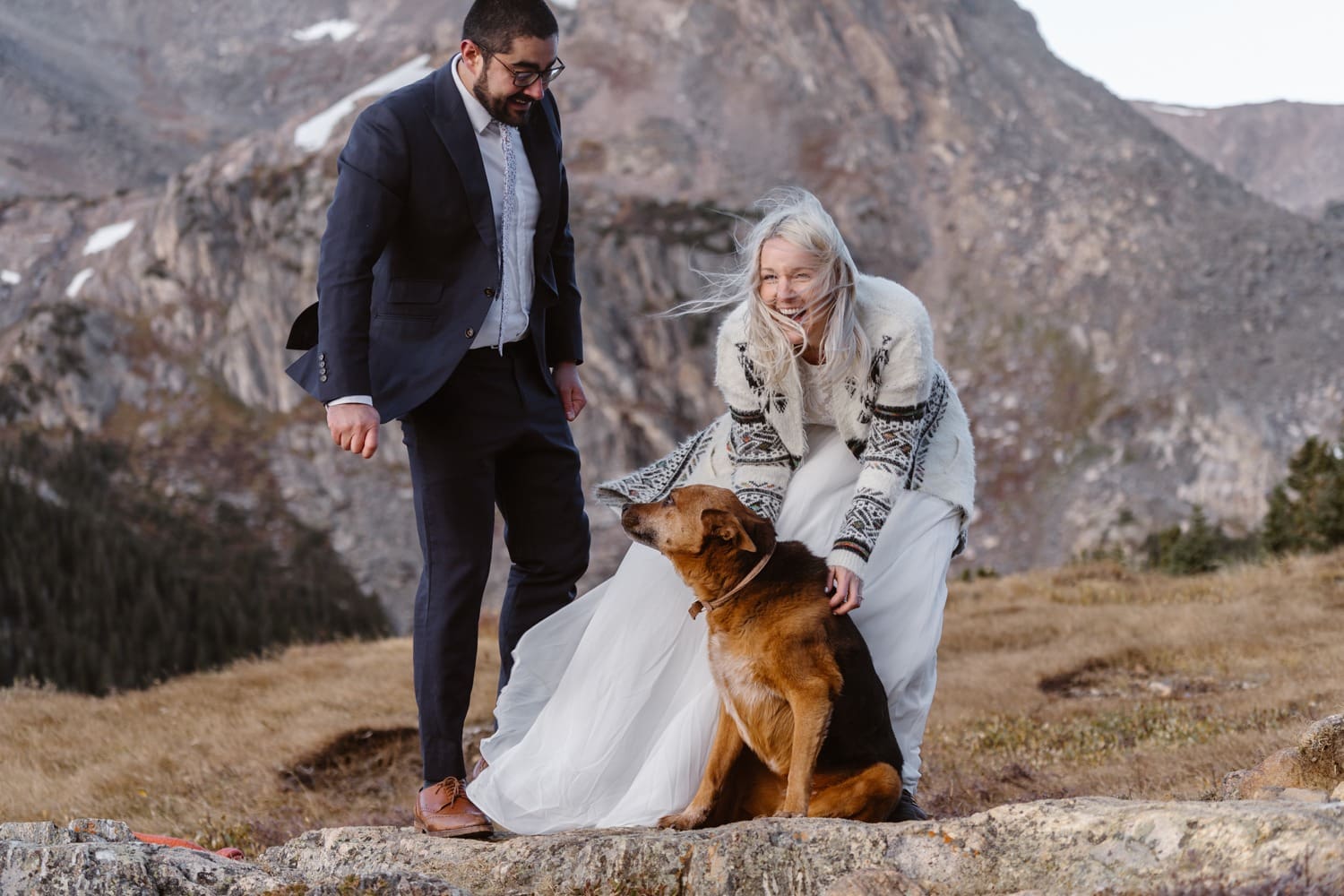 ---
COST
Weddings are expensive. According to Nerd Wallet, the average price of a wedding $33, 931. According to The Knot, reception can be up to 48-50 percent of your budget! Whether you opt for a simple elopement or an elopement that includes all the frills, you're still going to be saving money by eloping. Couples that choose to elope tend to enjoy experiences over material things that weddings tend to have. You spend thousands of dollars of food, drinks, venue, planner for ONE big day.
Choosing to elope gives you the option of saving money, while concentrating on your other desires and priorities. You can spend money on a wedding a lot of different ways, but only one gives you an adventurous experience with no stress or anxiety.
---
INTIMACY & PRIVACY
No matter how in-the-moment you try to be at your wedding, things will always come up and you will never be able to completely enjoy the one-on-one intimacy with your partner on your wedding day. At big weddings, you'll have a hard time finding the time for just YOU. You'll be tied up the timelines, production, making sure Uncle Ned isn't drinking too much, and spending the day concentrating on all the big details you spent the last year planning.
The main reason why we chose to elope was to have this day be just about us, an intimate experience full of love, laughter and adventure. We want to take in every second of the day's natural surroundings and breath taking views by incorporating some hiking, dancing on the beach, toasting bourbon on the rocks..

– Megumi & Glen
When you choose to elope, your life is easier and you're afforded the privacy and intimacy that you and your partner deserve and will remember for the rest of your lives. The coordinating is much easier when your biggest choice in the planning process finding a place outdoors that you can focus on each other and share your vows in an intimate and passionate way.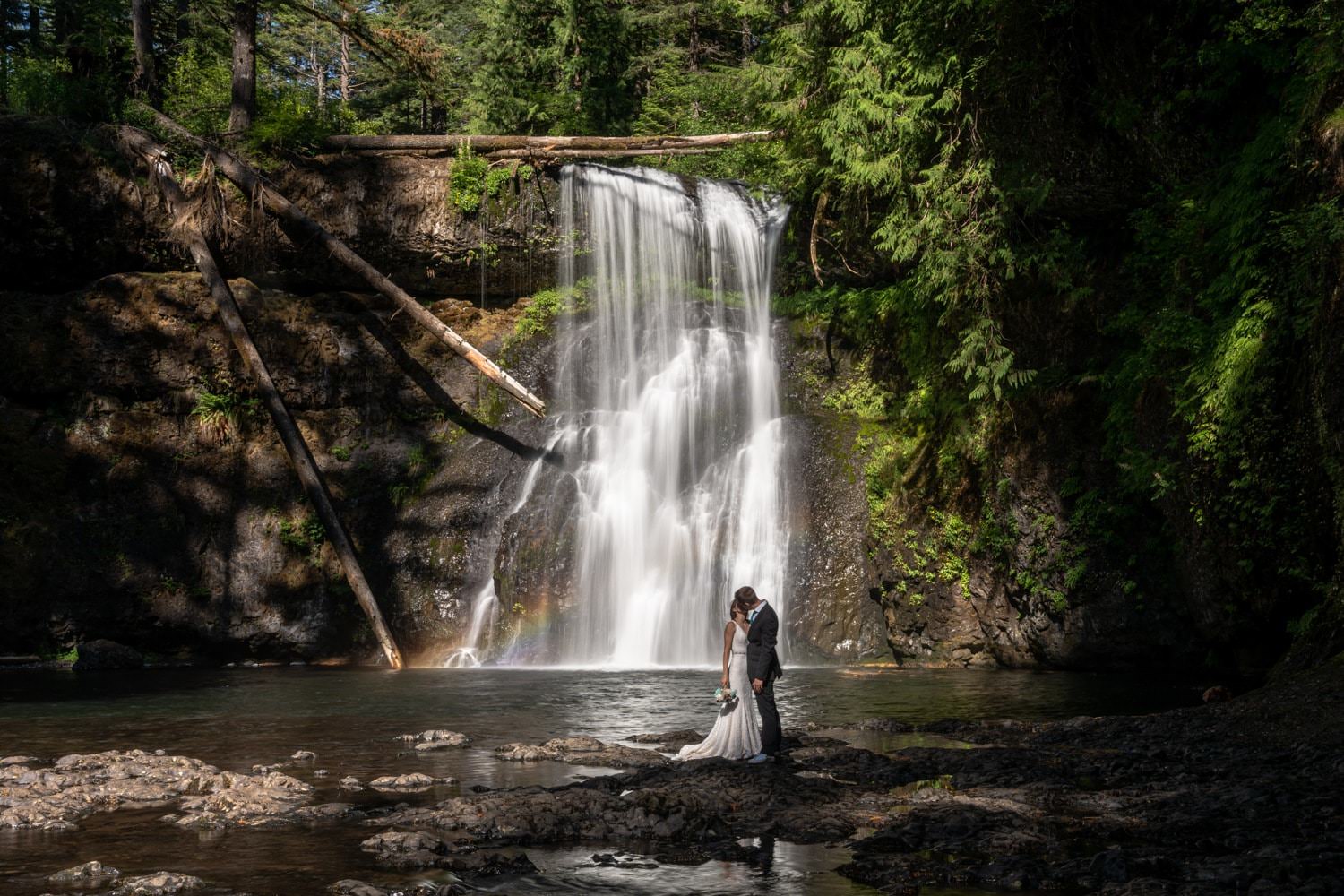 ---
YOU HAVE CRAZY RELATIVES
Do you have a large family? Too many friends too count? The stressed-out family members making it all about them. Uncle Eddie showing up with the family in the RV. Your guest list will grow quicker than you expect, and more guests means more money. By eloping, you will eliminate all issues revolving around your guest list.
Do you have a large family? Too many friends to count? The stressed-out family members making it all about them. Uncle Eddie showing up with the family in the RV. Your guest list will grow quicker than you expect, and more guests means more money. By eloping, you will eliminate managing guests on your wedding day.
We liked the idea of getting up and hiking in the morning just us, in our wedding attire for pictures and reading vows to each other on our hike.

Nolan & Michelle
Top reasons to elope? You can play by your rules and if you want to have a few close friends and family members attend, it's more than okay! Or can eliminate all the stress of your crazy relatives and make the day about you! In the end, all couples are different, and YOU deserves to be the authentic wedding day of your dreams. You don't have to bow to social pressure and do anything traditionally! Eloping can be a much smoother and stress free wedding day.
---
AN EXTENDED HONEYMOON
If you're thinking about eloping, you're most likely thinking about doing it somewhere more exciting than your local country club. Keep your favorite activities in mind and where you want to honeymoon and head down a few days early to get married and enjoy an extended honeymoon!
We have never been to California! We are from a poo town and nothing is pretty so we wanted to go somewhere completely different than we've ever seen!

Cassidy & Caden
It's totally fine to prioritize your honeymoon and elopement location over a wedding. Combining both into one destination makes it easier and significantly cheaper!
---
NO STRESS OR BEING ANXIOUS
The wedding planning process can be extremely stressful, and the anxiety of the process can negatively impact the relationships you love and cherish. Have you started the wedding planning process and realize it's taking a much bigger toll on you and your relationships? All of the planning and coordinating with friends and family that leaves you as a planner instead of the bride and groom. (check out this blog for help on your elopement timeline!)
Your wedding has gone from a day about YOU into a day about everyone else. BUT it doesn't have to be. I'm giving you permission to reject what your family expects for you and focus on what you want when it comes to your wedding day!
---
EPIC PHOTOS
I know one of the biggest draws to eloping for my wife and I was the epic pictures we were going to be taking in Ireland. We knew that finding a photographer that not only could take our pictures but capture all the big and small intimate moments that were a true reflection of us was very important.
We look back on our photos now and can relive all those special moments as if we were back near that castle. Elopement photos are meant to capture your love in a way that is true to YOU. These photos candid moments are a hard copy of our memories.
Think you're alone in wanting epic elopement photos? You aren't! Pinterest recently reported a 128 per cent increase in searches for elopement photography ideas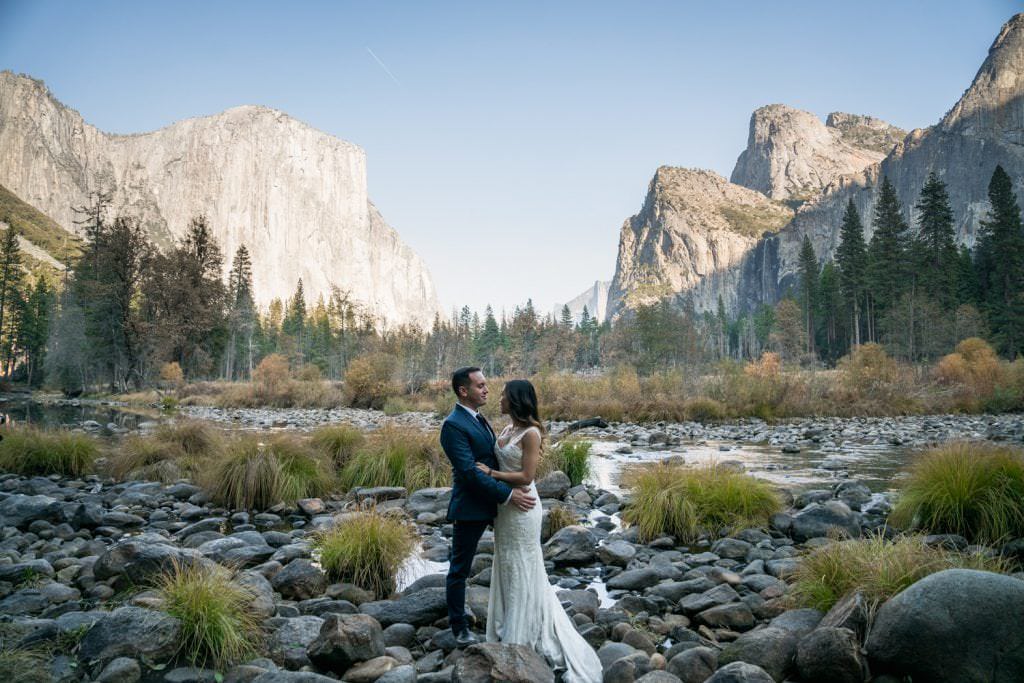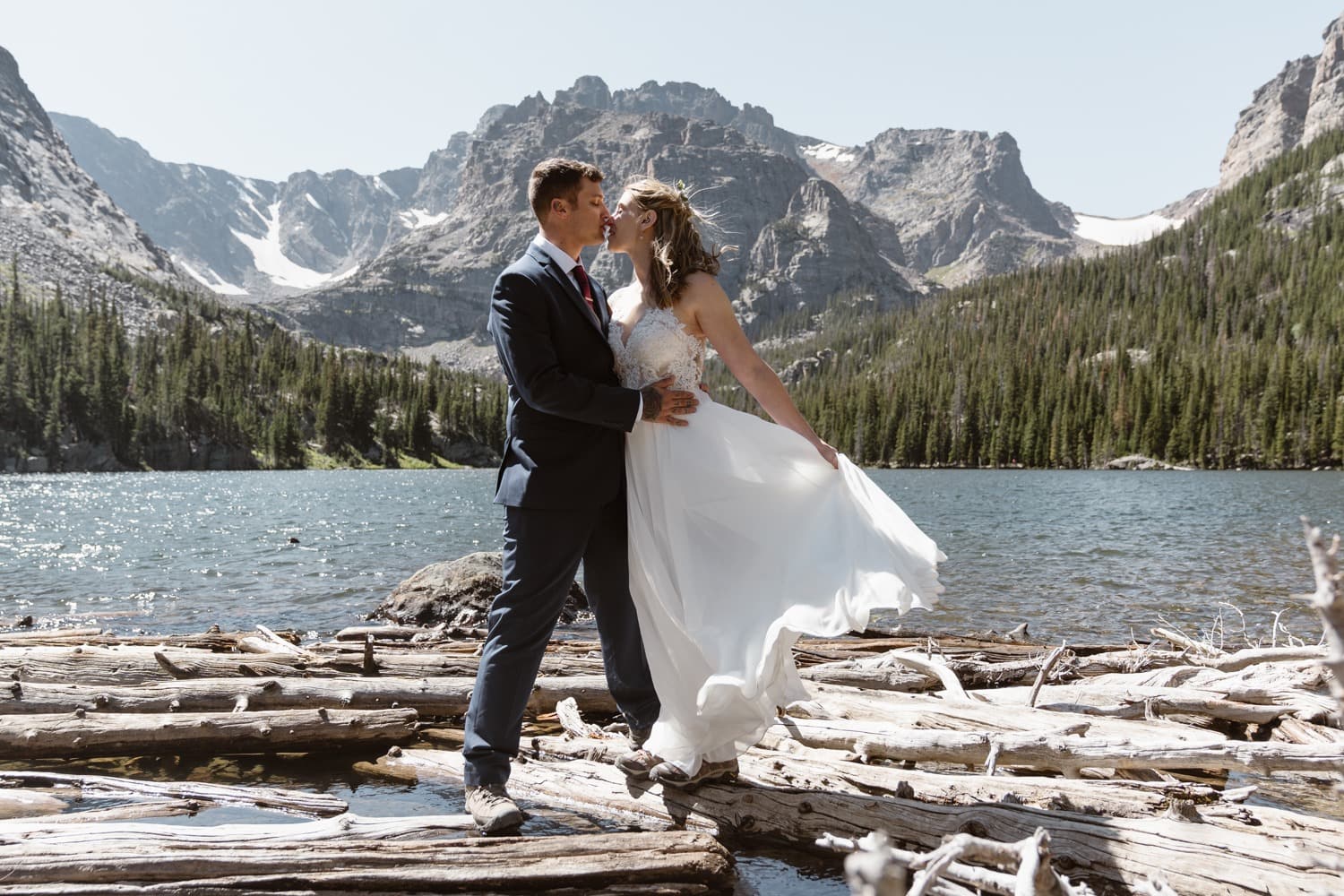 ---
ENVIRONMENTALLY FRIENDLY
According to Wikipedia, the average wedding has 150+ guests produces between 400 and 600 pounds of trash. Yes, you read that right. This includes trash bags, food, napkins and plates and hundreds of dollars of flowers. Those big beautiful weddings you see in magazines and on Pinterest don't come with the following warning: weddings are wasteful and bad for the environment.
If you follow the LNT guidelines while in the wild then consider doing something nice for the environment and tie the knot in a low-impact way.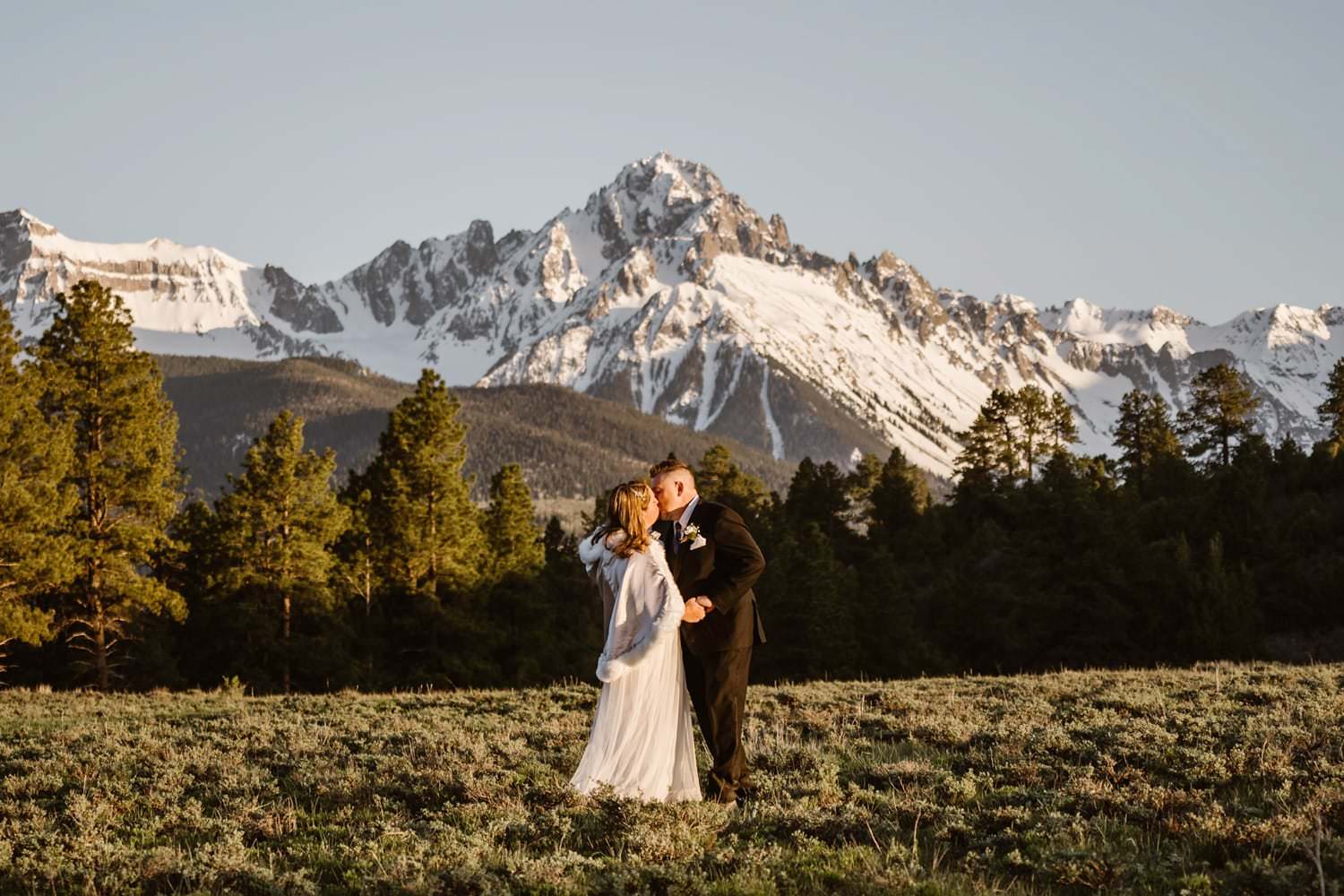 ---
YOU AREN'T A PLANNER
The idea of planning a huge traditional wedding is terrifying to most couples. The guest list, food choices, vendors and everything in between. You have to a lot of researching and being a planner isn't your forte! A lot of people are the same way and they would rather focus their time on finding an epic elopement location to writing amazing vows or spending time with their family.
Elopements are supposed to be as stress free as possible and eliminate your time being consumed a planner.
Of course, elopements aren't completely stress free. You still have to book a photographer, choose a location, book your travels and find your dress, but the process can be as chill as you'd like! Check out this helpful blog for planning your elopement timeline!
---
READY TO GET STARTED?
---