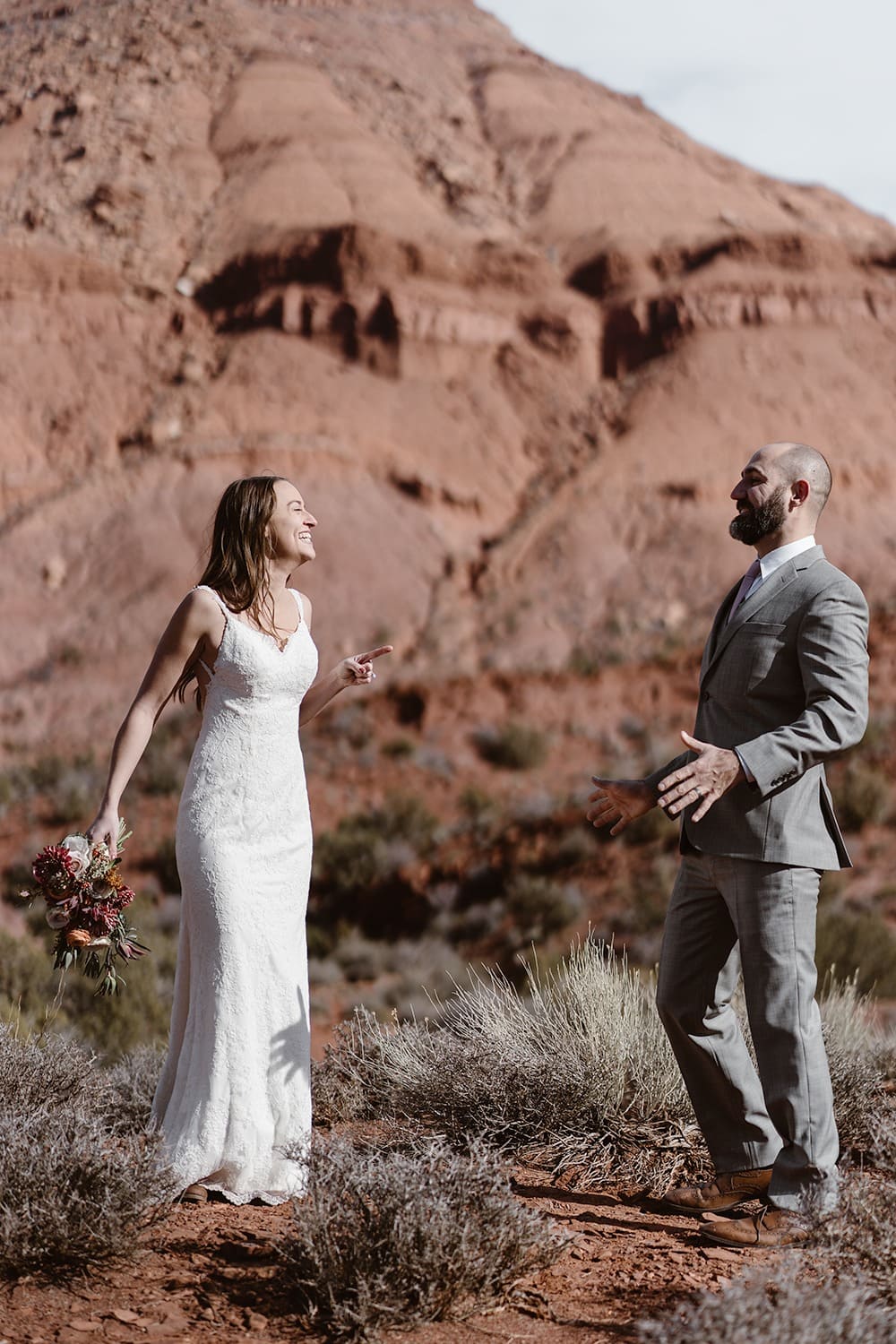 How To Tell Your Family You're Eloping in 2021
How to Announce You're Eloping You're engaged! Congrats! You've found your adventure partner, your person, and that is rad! But show of hands, how many of you already have friends and family bu...
H
H
Last Updated on February 20, 2021 by vowsandpeaks
How to Announce You're Eloping
You're engaged! Congrats! You've found your adventure partner, your person, and that is rad!
But show of hands, how many of you already have friends and family bugging you about details? They might expect the traditional ceremony, the giant reception … stuff that just isn't you. So how do you break it to your loved ones that your ceremony is going to be less about the hoopla and more about the experience? It can be daunting, but give yourself permission to create the wedding you want—one that stays true to your story as a couple and as individuals.
It takes a lot of courage to announce that you're going your own way. But you've never been a boring couple, so why should your wedding day be anything less than epic? Whether that's an adventurous day in the mountains or an intimate location with close family and friends, remember: it's your day. Celebrate it the way you want.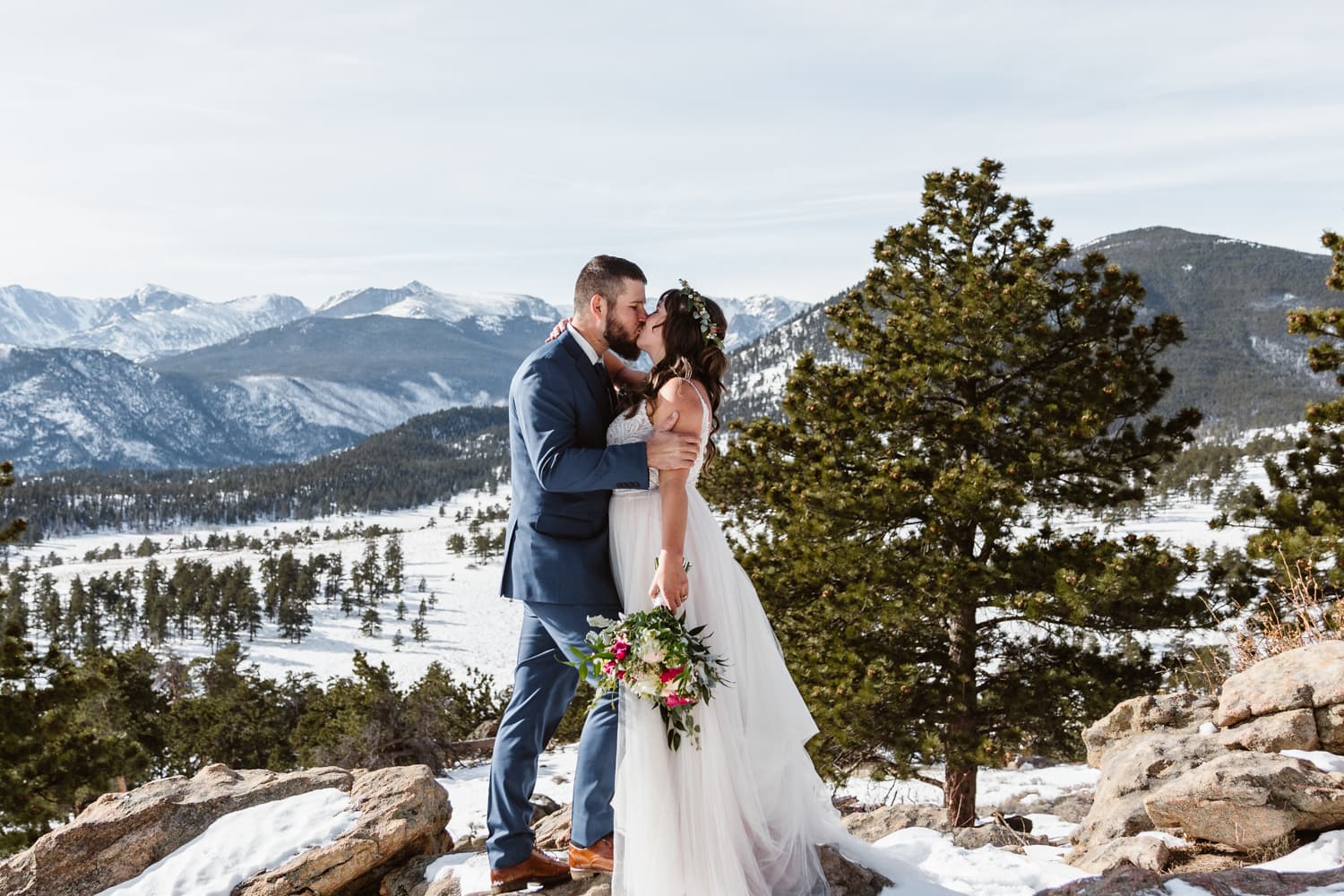 ---
1) TELL THEM IN PERSON
For certain family and friends, nothing can beat telling them your big news face to face. Let them see all your excitement for this next big adventure! It's a good idea to give them specifics too—they may not be on that mountaintop or next to the alpine lake with you, but they can still be plenty involved.
I bet you'll be surprised by the love and support you get for your decision to elope!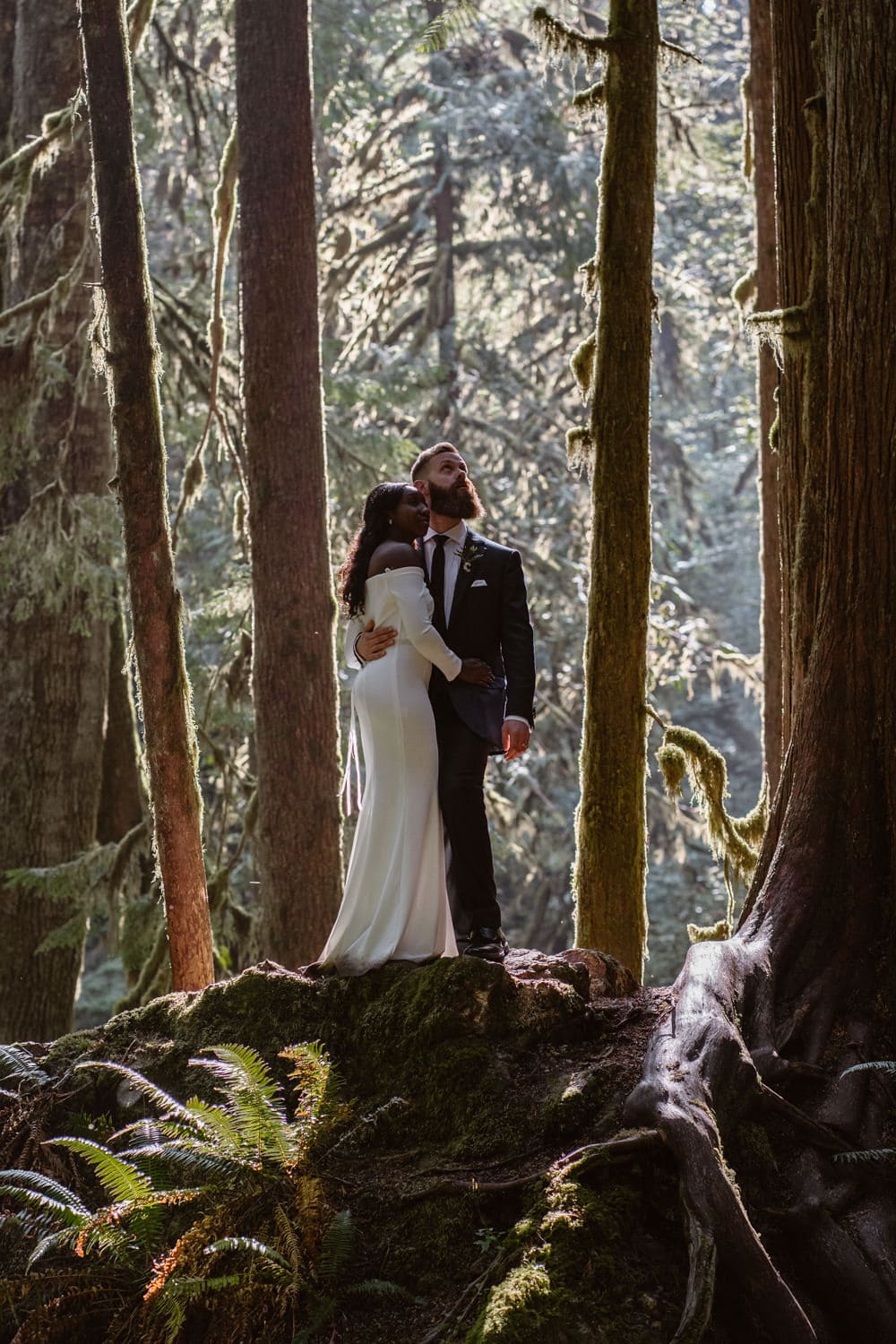 ---
2) WAIT UNTIL AFTER YOU ELOPE
This is easier said than done, but there's no rush to tell everyone about your elopement. Maybe you even decide to wait until you're officially wed. (Hey, then you'll have some epic photos of the day to share with your announcement!)
Do what works best for you and your partner and be confident you've created a day that is truly unique to you. In the end, that's what this is about, right? It's not about family expectations of a traditional ceremony or friend expectations of a ten-deep bridal party. This is about you, your partner, and sharing your vows in some of the most breathtaking locations on this planet.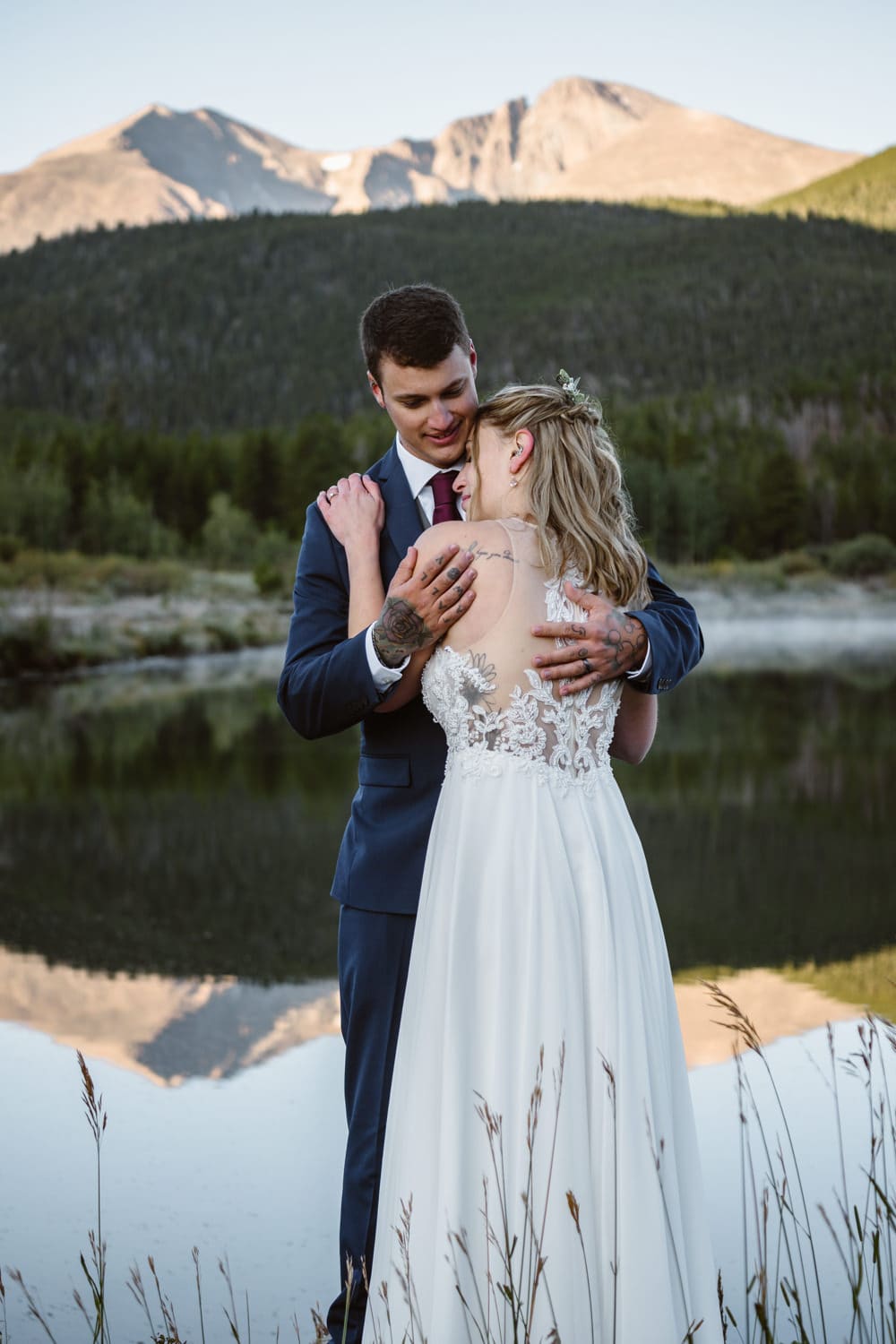 ---
3) BE OBVIOUS
Some couples always knew they wanted to elope. Some even bring it up before their engagement! You can also bring it up as an idea or have a friend or family member do it for you. You can show them elopement photos from your favorite photographer. You can show them some elopement locations you think would be fun.
Whatever works for you to drop some subtle hints!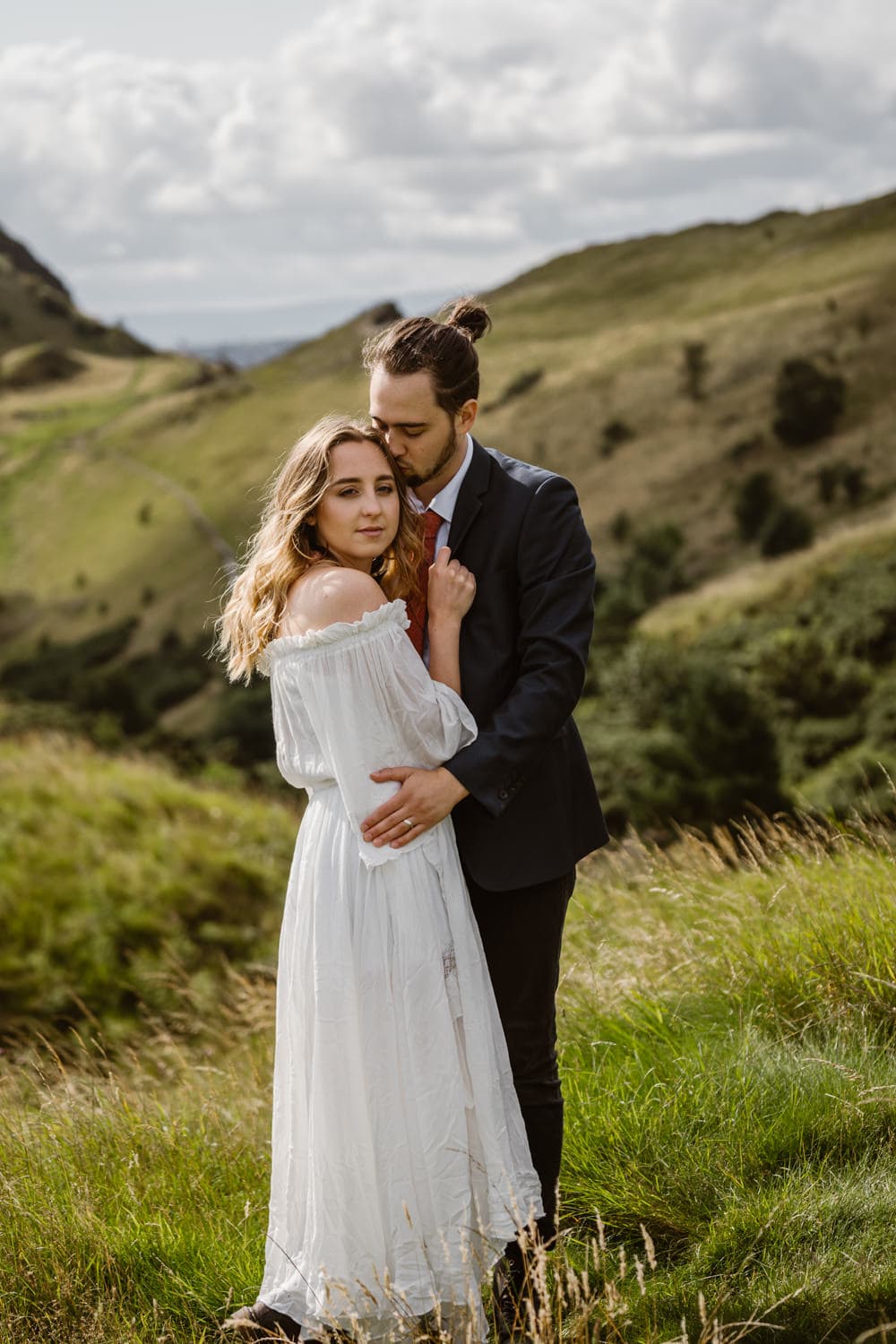 ---
4) EXPLAIN TO THEM WHY!
This isn't the time to be vague! Choosing an adventure elopement means you're a rad couple who aren't afraid to be bold. Focus on the positive and be clear on the reasons eloping is the right for you.
It's a personal decision, after all, and it doesn't detract from the way other people choose to get married. (Did your sister go the Cinderella route? That's amazing for her and it's awesome she got to live out her dream wedding … just like eloping is for you.)
There are tons of reasons why couples choose to elope, so come up with a small list when preparing to talk to your family and friends.
Here are some of the top reasons couples gave as to why they eloped!
We want to have a day that truly represents our love
We want to spend our time together on something we love doing together
A wedding would be too costly
We want to buy a house with the money we will spend on the wedding
Planning a wedding will be too stressful for us
We want to have a private and intimate wedding day
Just remember to be confident and proud in your reasons to elope. No one is expecting a speech, but be prepared to answer questions and make your loved ones feel involved in the process.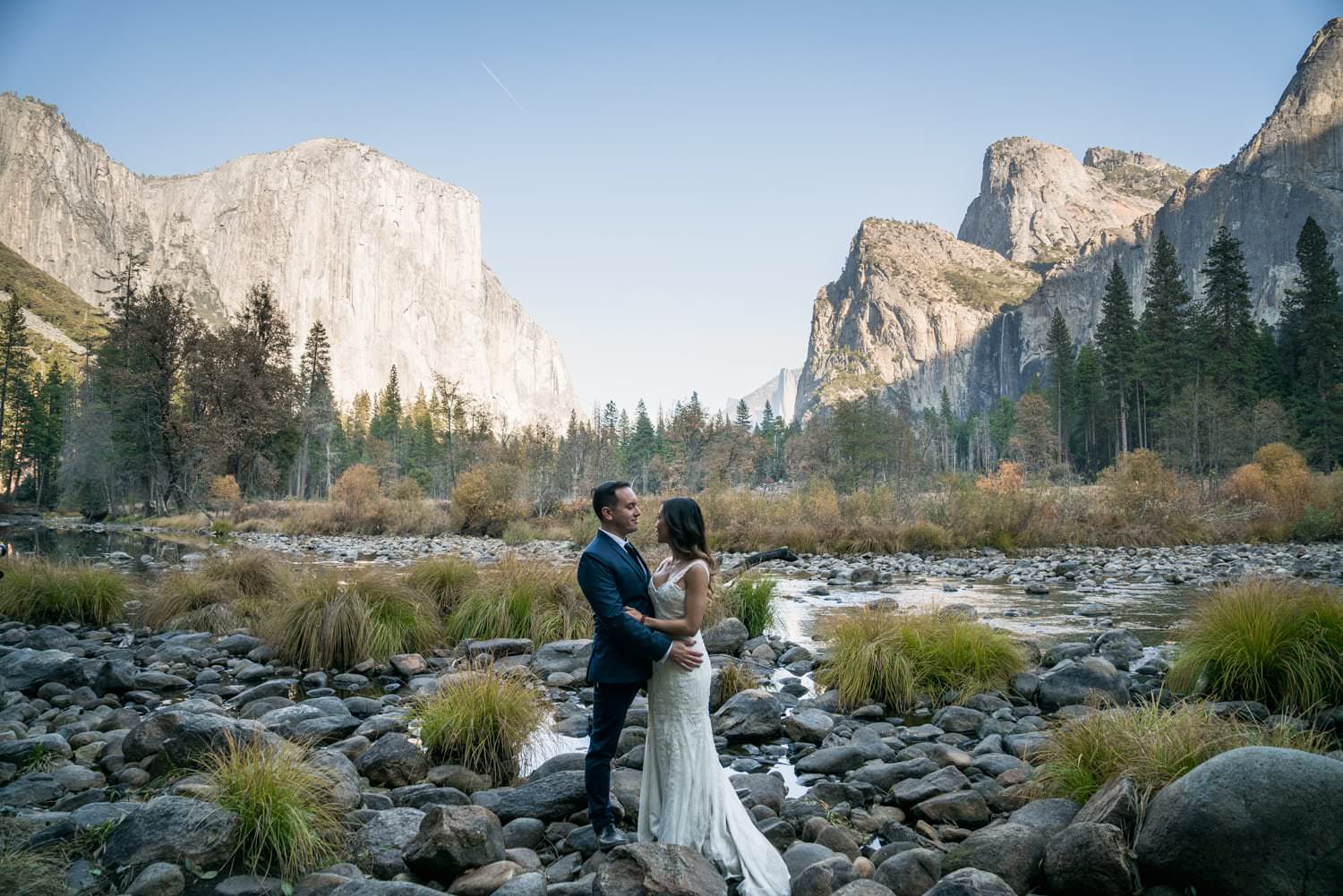 ---
5) MAKE THEM A PHOTO ALBUM
Do you plan on waiting to share the big news until after you're wed? That's totally understandable and will make your elopement experience truly intimate. One amazing way to announce your marriage is with your epic photos! Stunning photos that capture your genuine joy will allow family and friends to feel like they're right there with you!
Sure, it'll be a huge surprise, but being able to show them just how special your day was will help them get over the shock.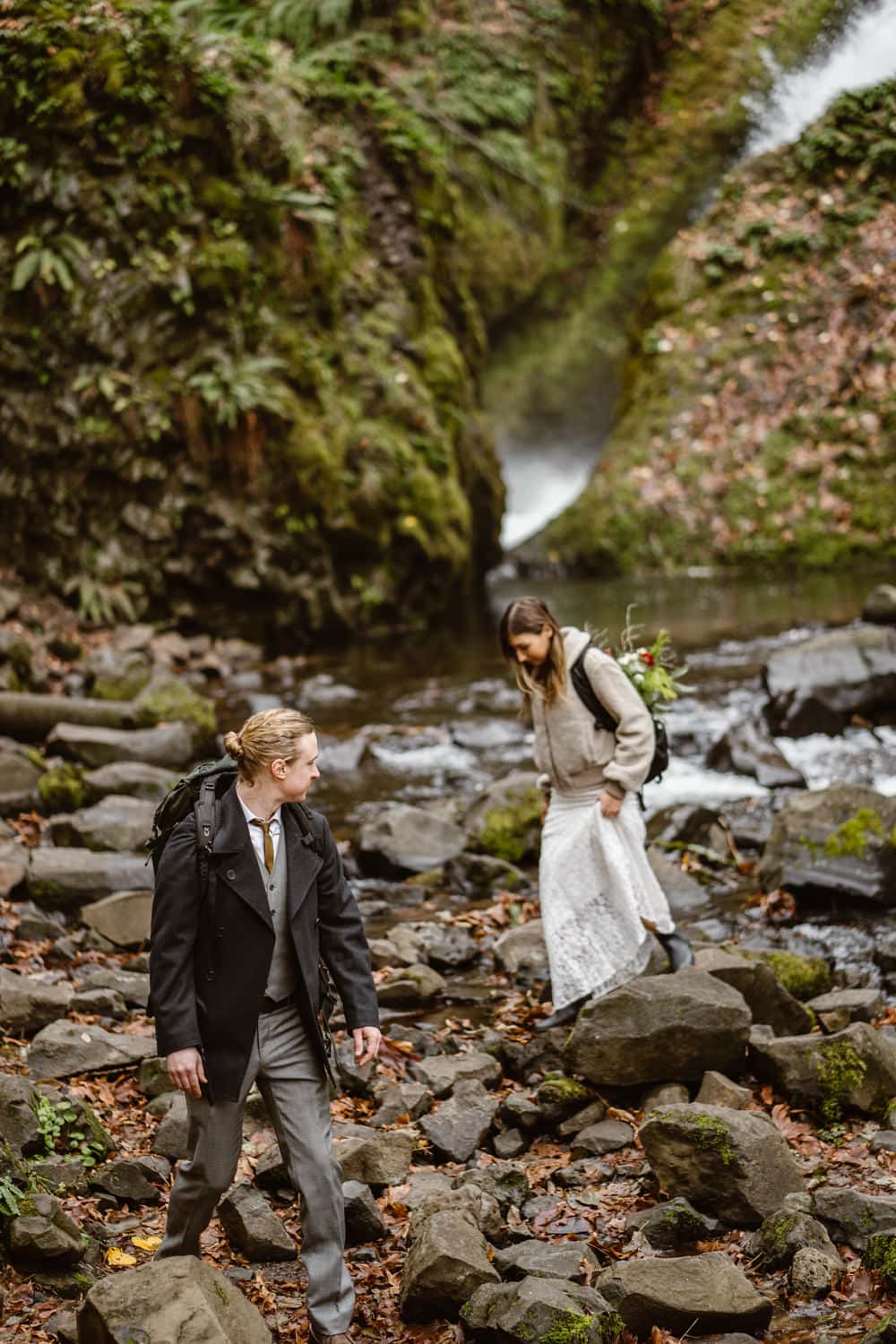 ---
6) THIS DAY IS "YOURS"
Put you and your partner first, every other thing is secondary. Some people may not feel happy and comfortable with your choice because they love big parties or they are more traditional but someone who cares about you will respect your decision, understand you and come to terms with it. Your friends and family eventually will come around to being loving and supportive of your big decision.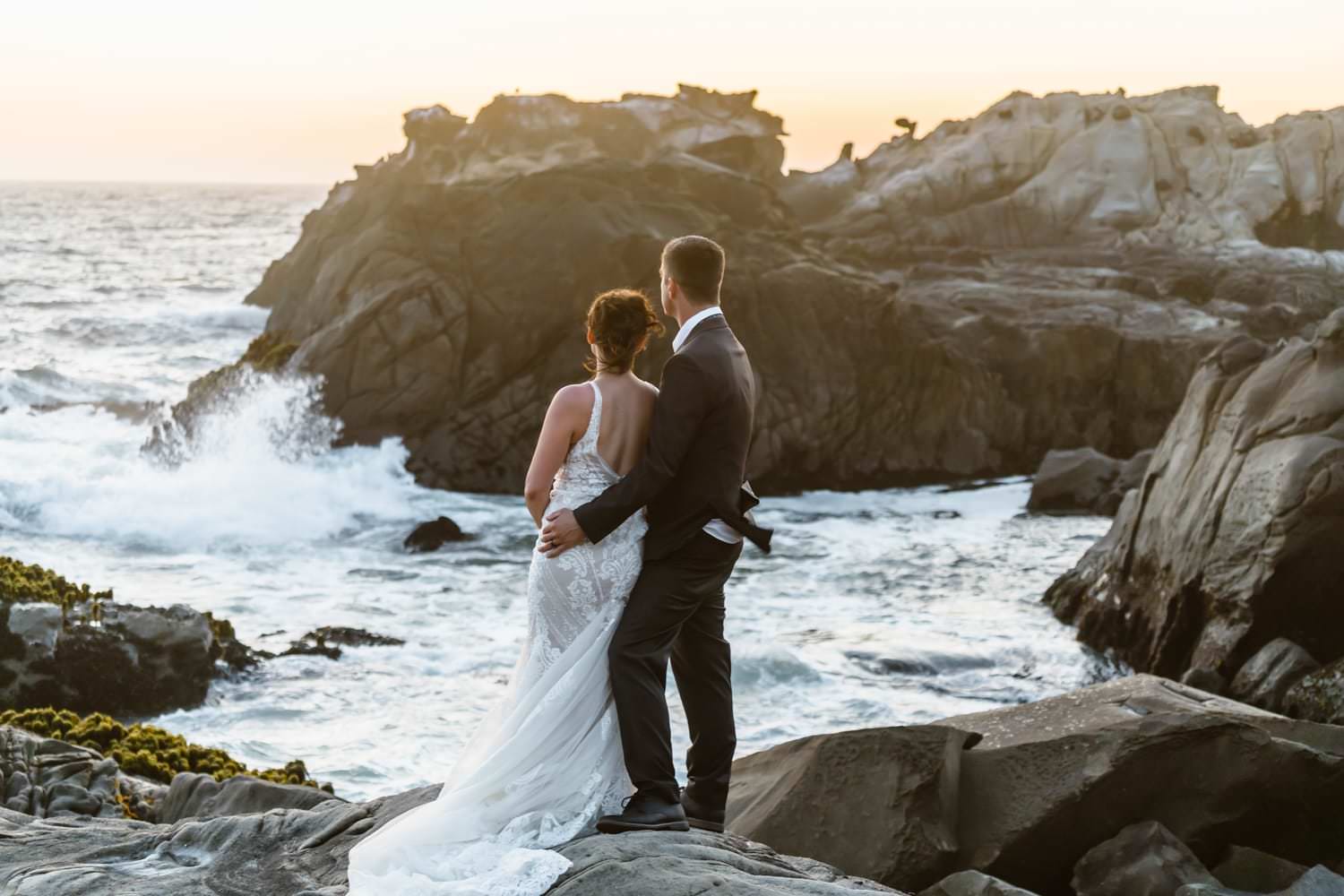 ---
7) INVITE THEM TO HELP
Just because you're eloping doesn't mean you can't involve your close family and friends. Remember, there are no rules to eloping—do what works best for you. There are some amazing, intimate locations to accommodate small groups yet still feel surrounded by nature. You can also assign them simple tasks like holding onto the rings, helping with makeup or even officiate your ceremony!
Check out this blog for inspiration: how to include your family in your elopement!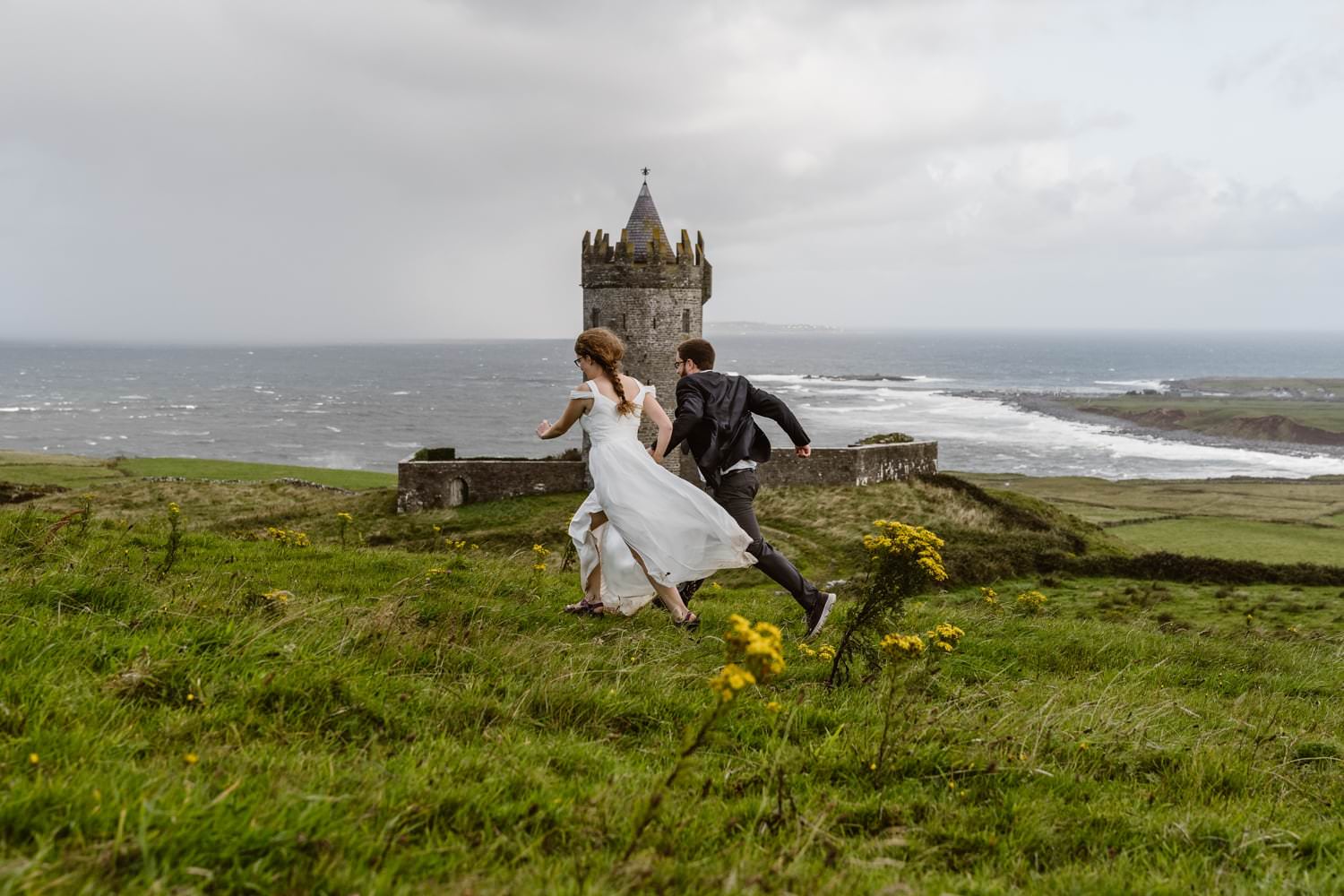 ---
8) FILL THEM IN ON THE DETAILS
Your photographs make for the perfect invitation. (Check out these cute elopement invitations on Etsy!) Just like you did on your wedding day, your party doesn't need to conform to anyone else's idea of a "wedding reception." Have a backyard barbeque or a lavish dinner at a great local restaurant. Include the traditions you love—a first dance, maybe, or toasts—and feel free to re-wear your wedding clothes (how many brides or grooms get to do that?).
Whatever you decide, including your elopement photographs will help all your family and friends truly celebrate your marriage and understand why the decision to elope was important and special to you.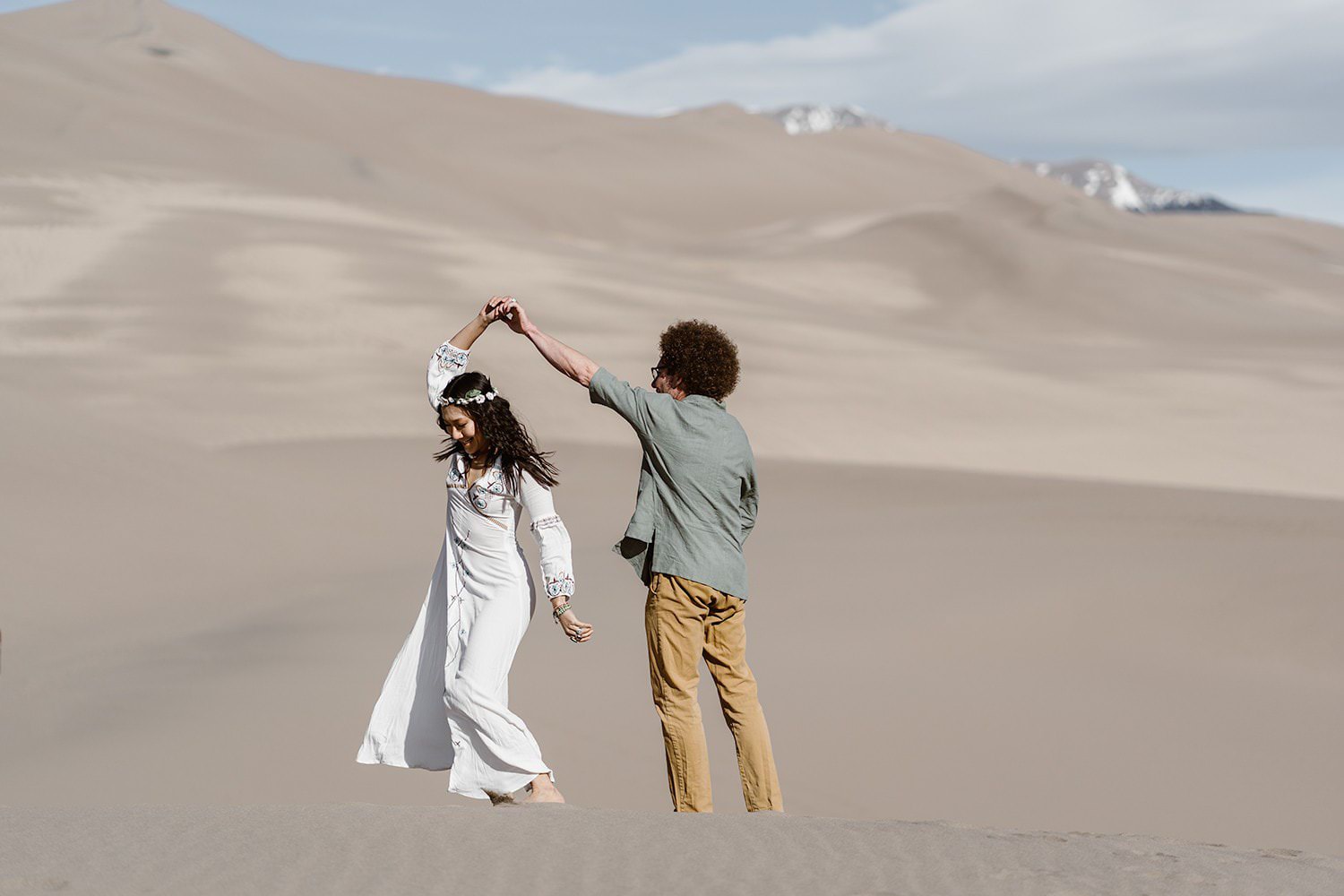 ---
9) THROW A PARTY!
Your elopement focused on you and your partner. Include everyone else with a party after the fact! Maybe it's the next weekend, or even the next year, but don't hold back celebrating this epic commitment you've made to each other!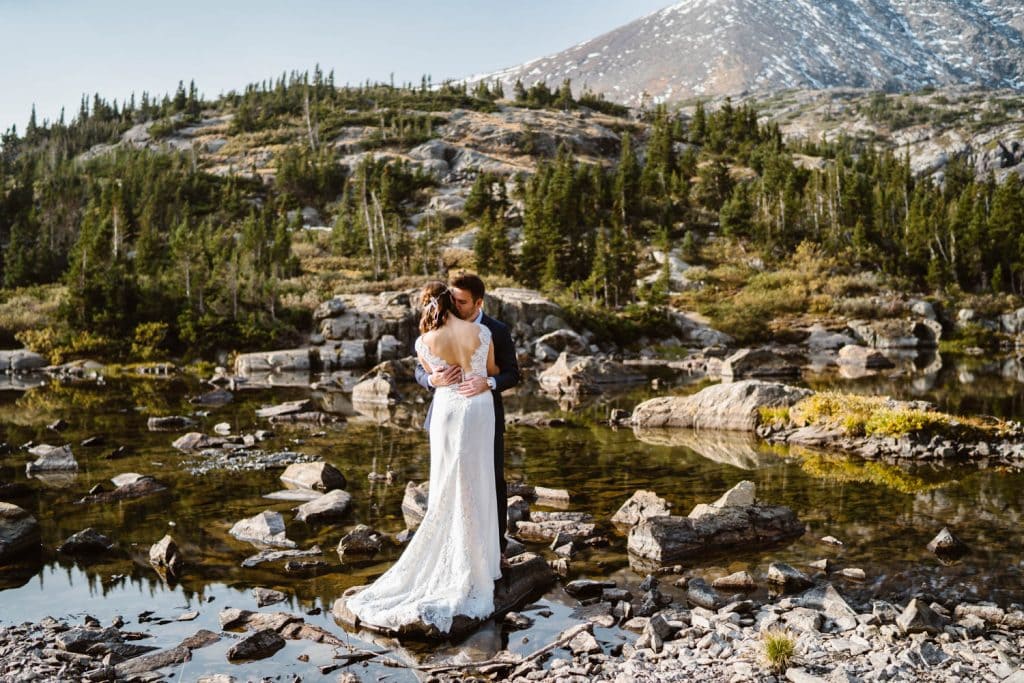 ---
10) SHARE YOUR NEWS ON SOCIALS
Look, you're not going to be able to tell everyone face to face about your epic elopement. Use social media to your advantage and share your gorgeous photos from your day! Great-Aunt Sue can find out on Facebook, and your college friends will see it on Instagram—it's honestly the perfect way to announce!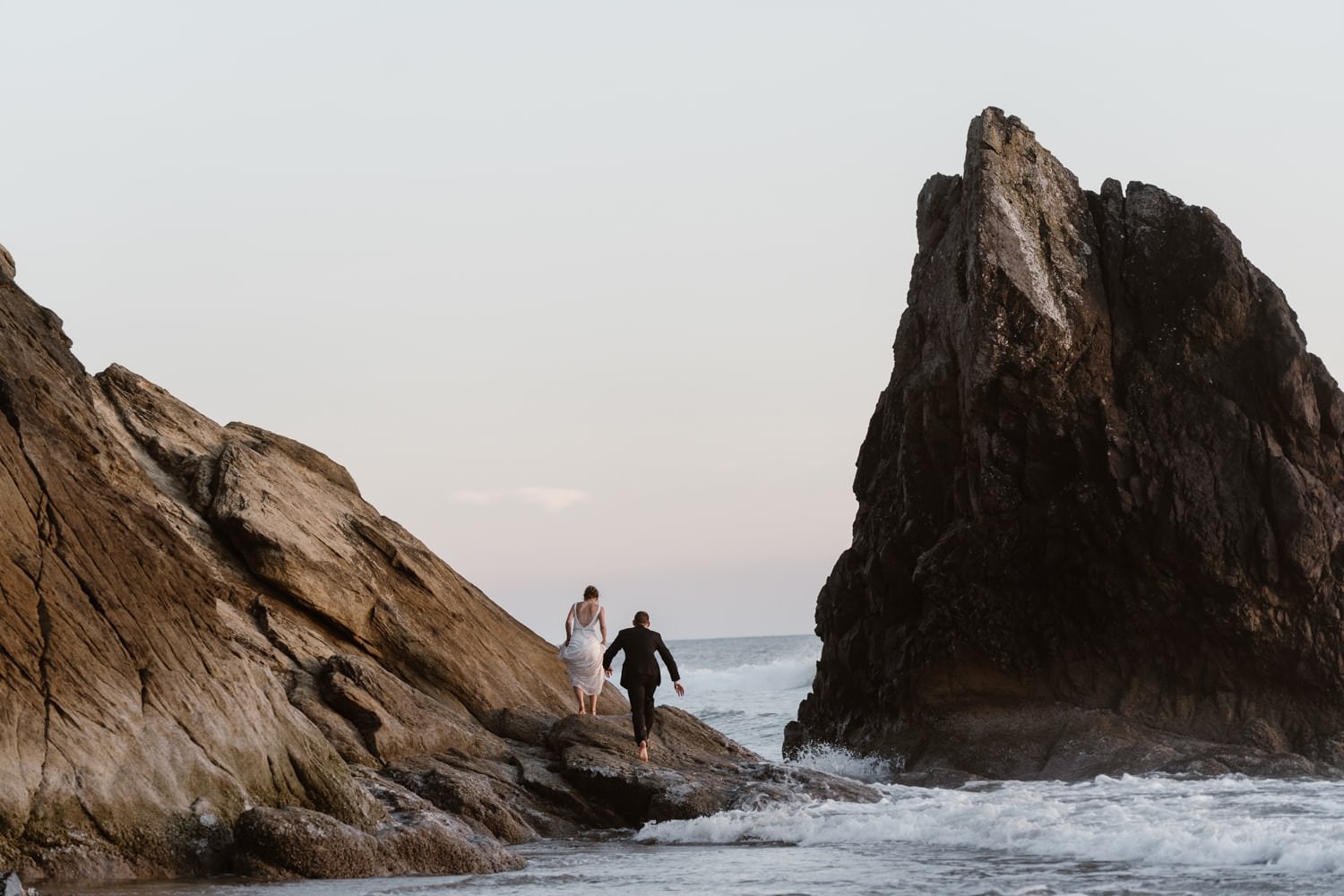 ---
TEAM
My name is Sean, and I can't wait to help create your adventure elopement! I'm a free spirit who has dedicated my life to exploring this wild world and connecting to the people in it.
I know firsthand what an important and personal decision this is—my wife and I eloped to Northern Ireland. You're trusting me to capture this amazing day, and I make it my responsibility to make sure you have an incredible experience from start to finish.
My passion has led me here, where I can follow my heart and share my love for the outdoors with others on their wedding day. It's truly an awesome experience, and I'm stoked every time I get to document your day.
When I'm not photographing couples, I love to go exploring with my wife and our corgi. Our dream is to own an Airstream and take Vows and Peaks on the road!
Sound like the perfect match? Reach out so we can get started on your epic elopement!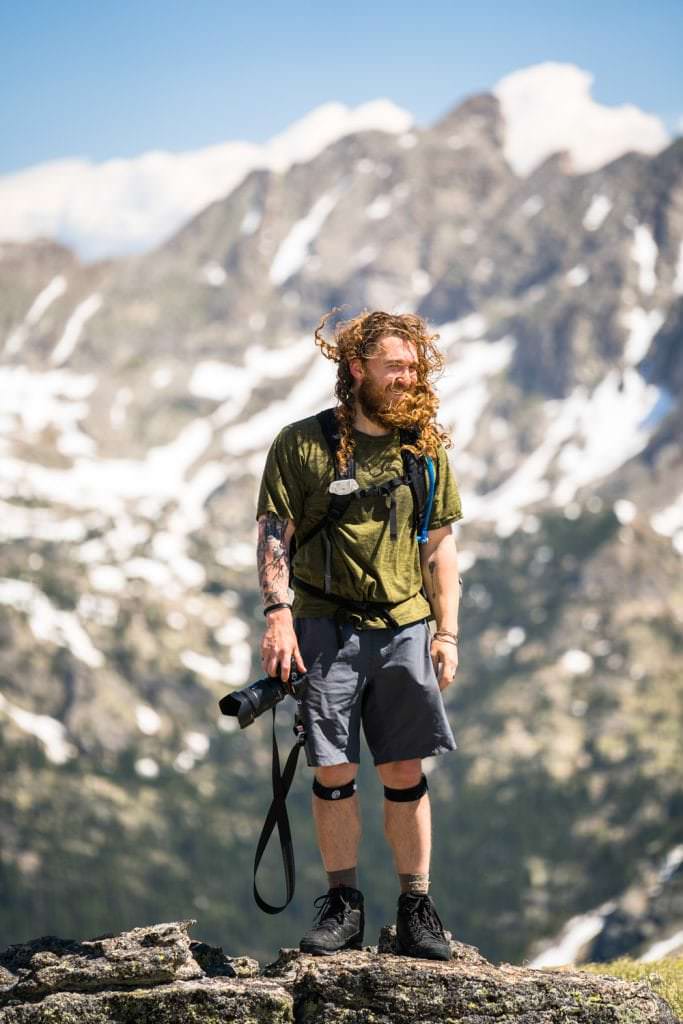 ---