How To Tell Your Friends And Family You're Eloping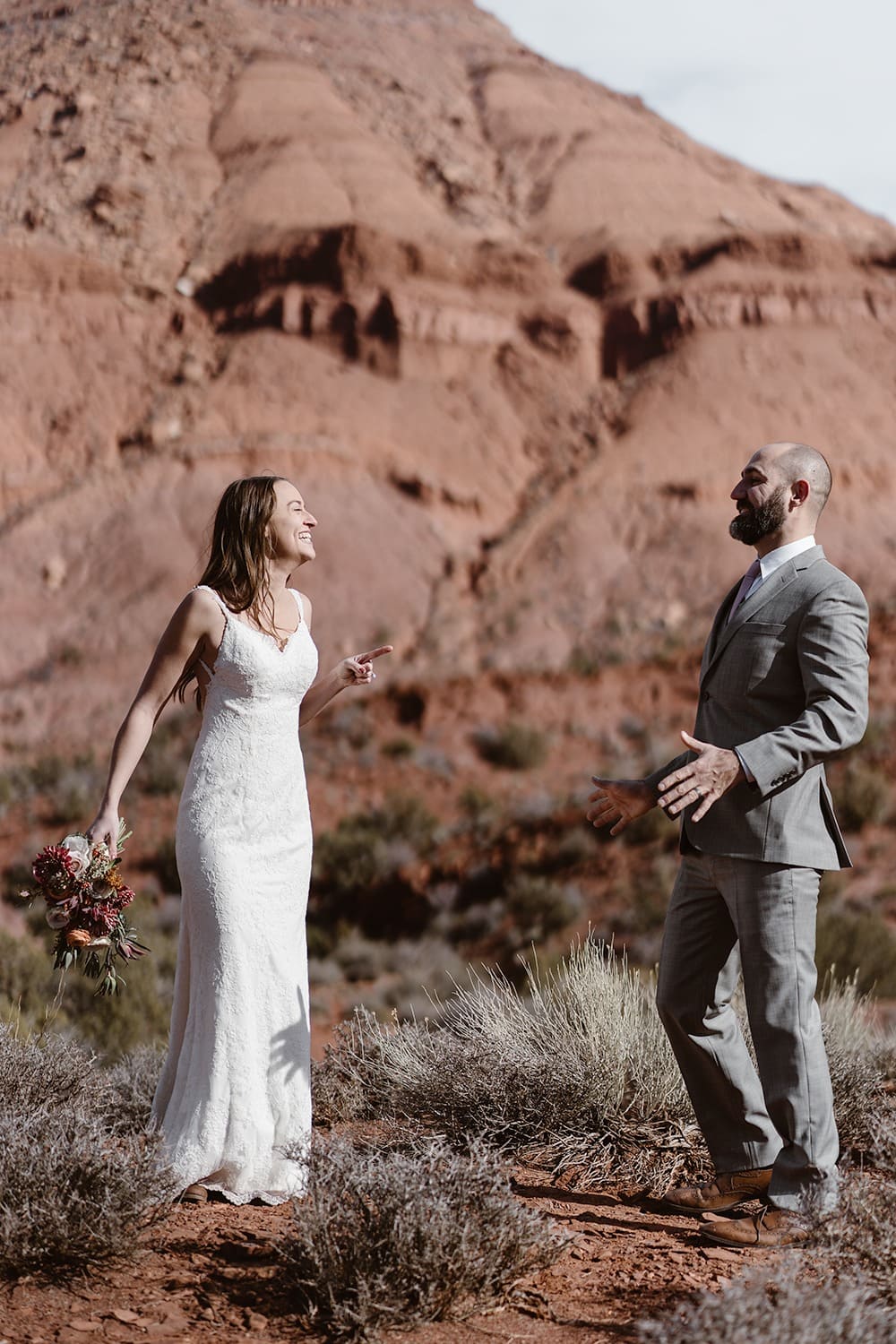 How To Break The News Of Eloping To Your Family And Friends
After a couples engagement, family and friends instantly start to prepare themselves for a wedding ceremony. They get themselves ready for the big day and can't wait for when the couple will officially announce their save the dates. Some couples, however, are terrified of the thought of an actual wedding day. What then do they have in mind? Plans of eloping! Then the hard part…breaking the news to your friends and family. Some get confused on how to break the news. "I don't know how my mom would take it" or "My friends have been talking about my wedding date". These are two examples some couples might say.
It takes a lot of courage to announce that you don't want to wed the traditional way and most couples do not have that courage. They decide to go with the flow and plan a wedding to keep others happy. Of course, planning a wedding right after your engagement is the normal thing to do and doing things differently such as eloping can cause a stir amongst family and friends. Still, some couples choose to stand their ground and continue with their eloping plans. However, one thing that stands in the way of all their preparations is how to break the news to their family and friends who have long been anticipating their wedding date.
The thing is that no matter what you do, wedding or eloping, as long as you're happy, then you should do it!. Some couples have been interviewed after their elopement and they concluded that it was the best day of their lives and I can attest to that as a fellow eloper myself. Find the best way to make the day the best representation of your relationship and take it from there. Whether that's a day of adventure hiking up a mountain or celebrating in a church with family and friends. It's your day. Make it about YOU! Check out below for help on how to tell your friends and family you're eloping!
---
---
Tips On How To Break Your Elopement News
How then do you need the news to your family and friends? How do you tell them a big wedding is not just for you? How do you tell them you're eloping?
A lot of couples want to take the bold step but are held back by how to tell their loved ones. Your happiness should be paramount to you and you don't have to let high expectations from other people steal that happiness away from you. Do the needful and what you think is right for you. Well, this is not telling you to revolt against your family and friends. It's just a way to encourage you to be yourself. Couples who have eloped successfully were asked how they told their loved ones and the shared some tips.
In this regard, the tips below will give you an idea of how to break your elopement news to your family and friends. Best in mind that the day you exchange vows with your partner is a great day and is worth remembering. Therefore, you need to plan it in such a way that you'd never forget.
---
CHECK OUT BELOW FOR A FEW TIPS!
---
DO IT FACE TO FACE
To some couples, telling family or friends face to face was the right option. It might indeed be weird and quite painful but you have to tell them that eloping is what you want. Tell them will all excitement in your eyes and voice just so they can see that the thought of it truly makes you happy this is what you want for your wedding day. Go over your entire day so they feel included and can manifest your vision with them so they can share your excitement.
And you never know! A lot of friends and family are very supportive of the elopement movement. Some of you might be surprised be the love and support you get for your decision to elope!
---
GIVE THEM CLEAR AND EXPLICIT HINTS YOU'RE ELOPING
There are couples who elopement had always been an option for them. In this regard, they told their family and friends long before and so it didn't sound shocking when they finally did it. How did they do that? Well, you start by giving them clear hints before you formally announce it to them. You can bring it up as an idea or have a friend or family member do it for you. You can show them elopement photos from your favorite photographer. You can show them some elopement locations you think would be fun. Whatever works for you to drop some subtle hints!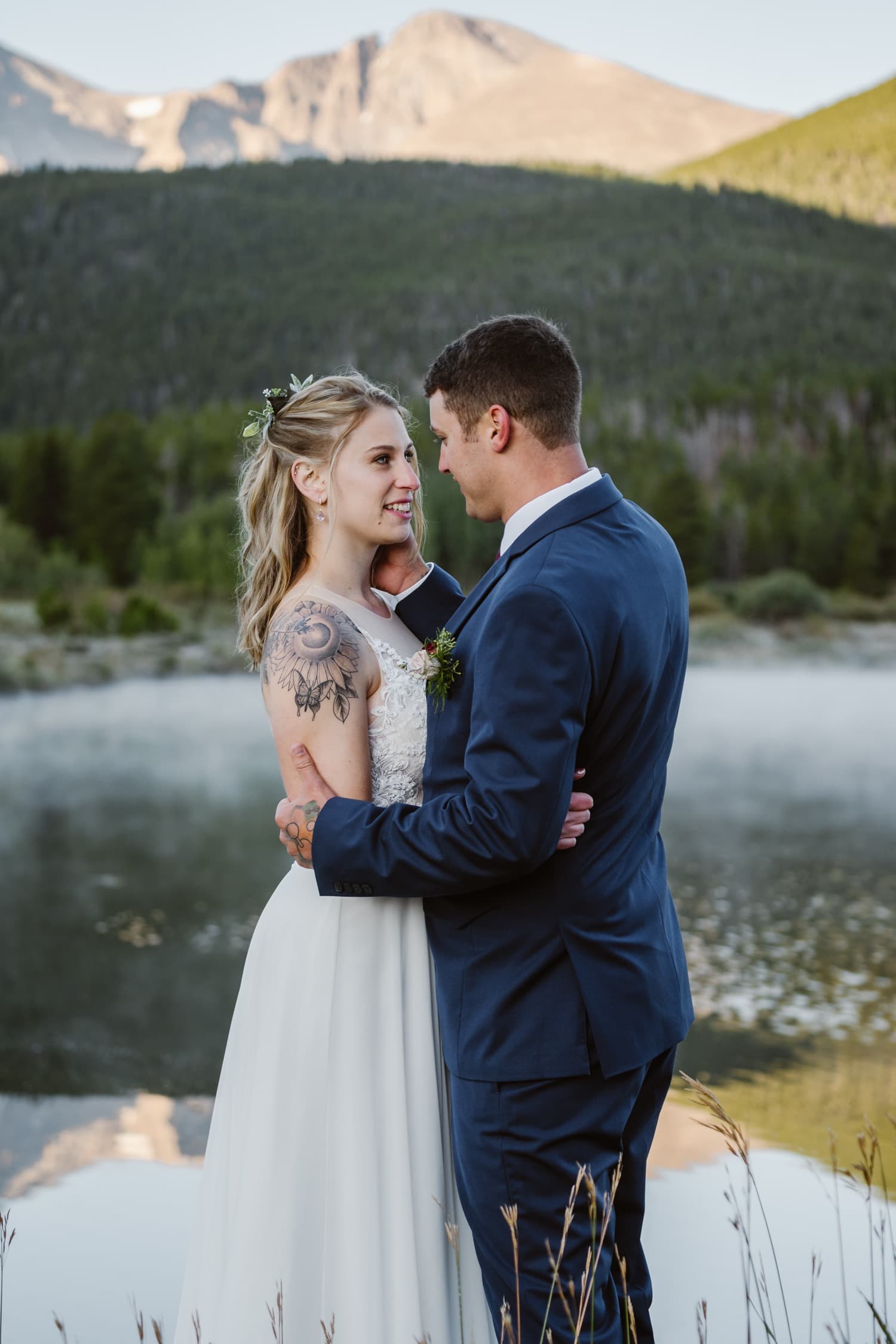 ---
TELL THEM YOUR REASONS FOR ELOPING
In this aspect, another thing you should do is to tell or give them reasons why eloping is the choice for you. There are plenty of real and thoughtful reasons why couples choose to elope.
Here are the reasons some couples gave:
We want to have a day that truly represents our love
We want to spend our time together on something we love doing together
A wedding would be too costly
We want to buy a house with the money we will spend at the wedding
Planning a wedding will be too stressful for us
We want to have a private and intimate wedding day
With some fun and sincere reasons why to elope, they will have no choice but to encourage and support you!
---
SHARE YOUR ELOPING PHOTOS WITH THEM
You and your partner can decide to do a secret elopement and then share photos from it with your family and friends. Choose a photographer that can elicit all the love and fun you had on your elopement day so they can see how much joy it brought you. Beautiful photos will allow them to feel like they're right there with you on your elopement day!
They may be surprised at the moment but they'll end up being happy for you by seeing how much fun you had doing what you love.
---
LET THEM KNOW IT'S YOUR WEDDING DAY
Remember that the elopement day is a great day for you and your partner. It's the perfect way for you to plan a day revolving around your love and incorporating things you love like nature or hiking. As such, you need to enjoy it to the fullest.
Put you and your partner first, every other thing is secondary. Some people may not feel happy and comfortable with your choice because they love big parties or they are more traditional but someone who cares about you will respect your decision, understand you and come to terms with it. Your friends and family eventually will come around to being loving and supportive of your big decision.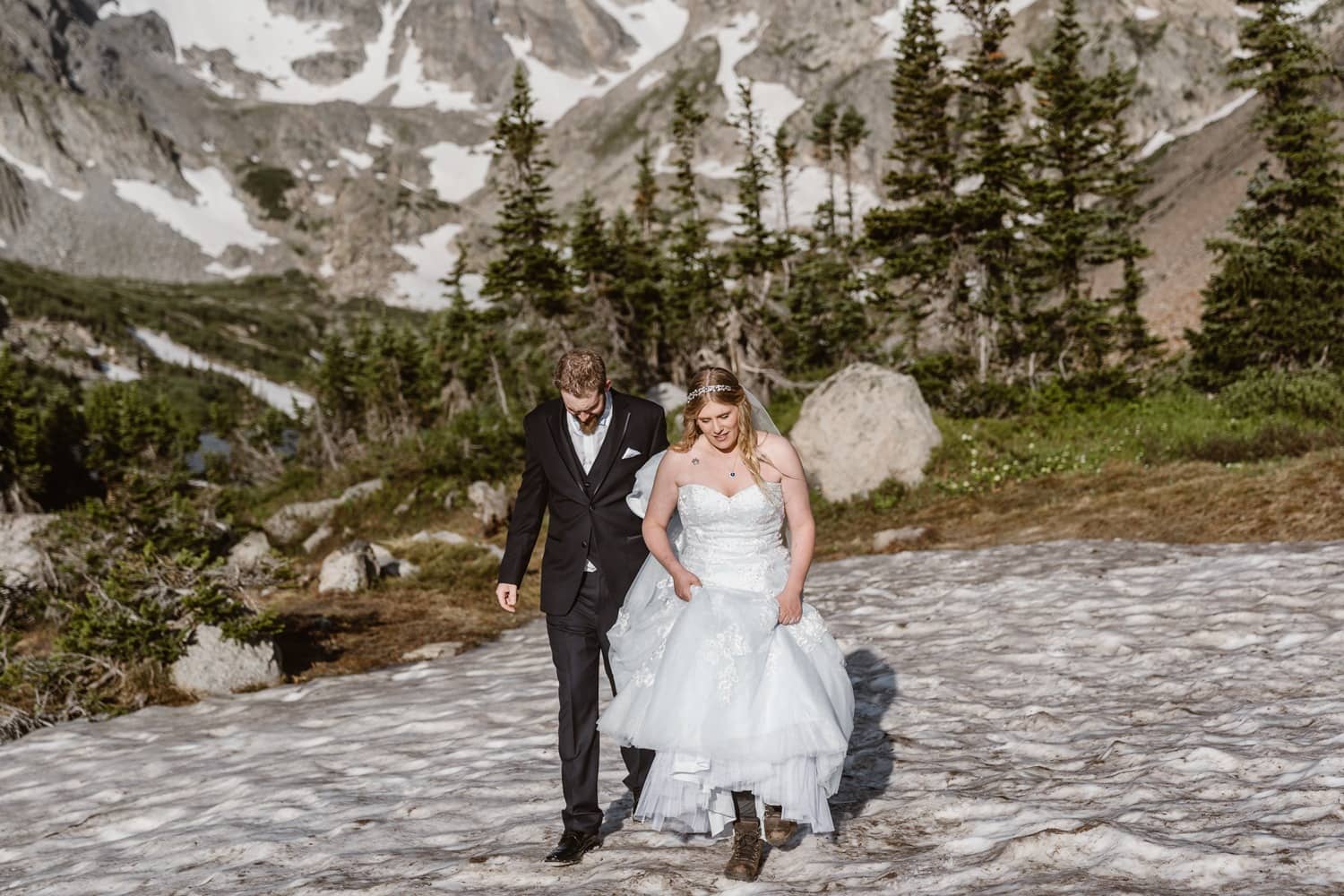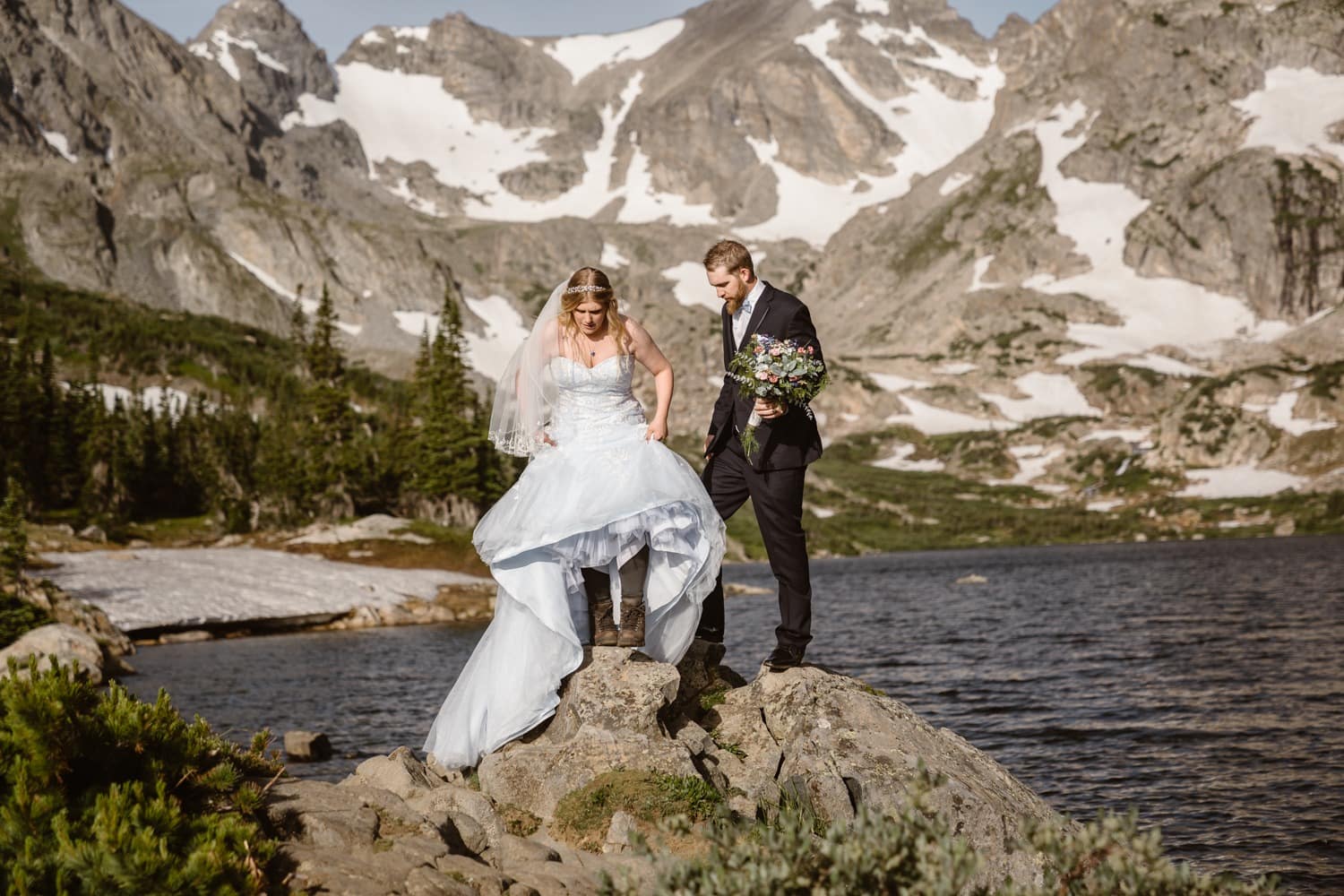 ---
HAVE A PARTY AFTER ELOPING!
You can decide to throw a party for your family and friends before or after elopement to celebrate your marriage vows. This will help them get rid of their shock and make them feel like it's your actual wedding. Here, you can share photos from your big day with them if you are throwing the party after the elopement.
One important thing paramount to elopement is the memories you'd create with your spouse. One of such memories is from photos. You could get elopement photographers to help capture all the beautiful moments that will be indelible to you. In this way, you're doing what you want and doing it right.
Make your elopement adventurous by getting the right photographers to help with planning out the perfect location and capturing your special day!
---
---
MORE FROM THE ELOPEMENT BLOG
---
FOLLOW ON THE GRAM!