Telluride, Colorado Snowy Elopement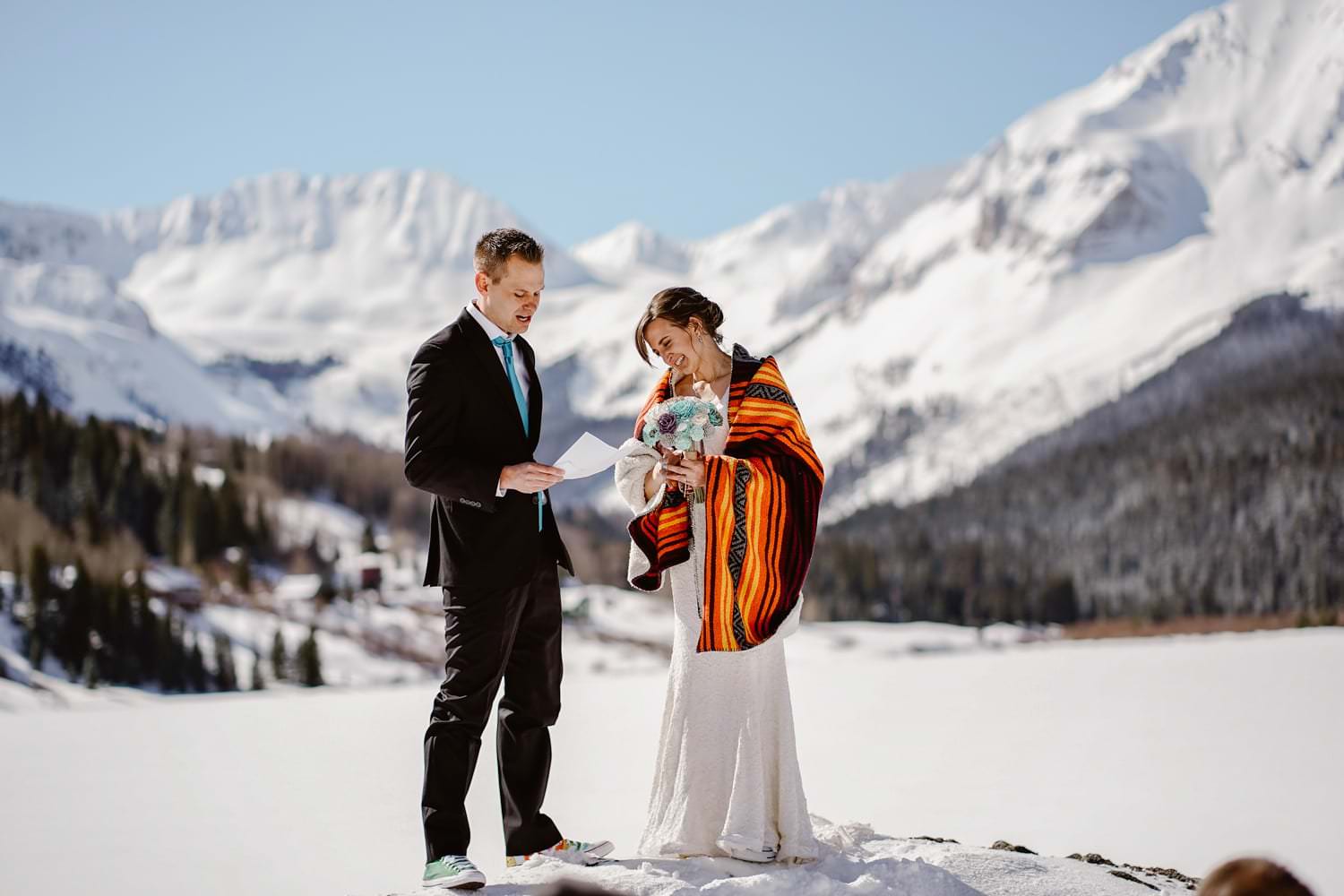 Small Family Elopement in Telluride, Colorado
When Kate and James first reached out to me about shooting their elopement, they mentioned how important Telluride was to them. They were "regulars" at the annual Telluride Film Festival, and even got engaged the year before at a waterfall near by. We went over different locations for a few weeks before deciding on a different waterfall in town. We were locked in and ready to go when we had the craziest spring weather I've ever experienced in Colorado. We had to switch things up the day before because of all the snow fall and avalanches. As someone who is quick on my feet and always ready for a challenge, this wasn't a big deal but, for Kate and James though, this was extremely worrisome, especially with so many family members traveling in for this intimate wedding.
I have traveled and explored Telluride a lot in my eight years of living in Colorado and knew of a beautiful lake 30 min outside of town that would be perfect. I ended up going up the day before to do some scouting and was blown away by the amount of snow still in the area. The lake was even frozen, and it was June 1st! BUT Trout Lake was as beautiful as I remembered and I knew this would be an epic backdrop for their ceremony.
It was so fun and exciting to help them find a spot for their elopement in such a short time, especially given the crazy conditions, BUT the morning came together amazingly! The family showed up and helped shovel snow from the ground so Kate and James could share their vows on a rock in front of the lake with their pups! (PS I LOVE dogs!)
---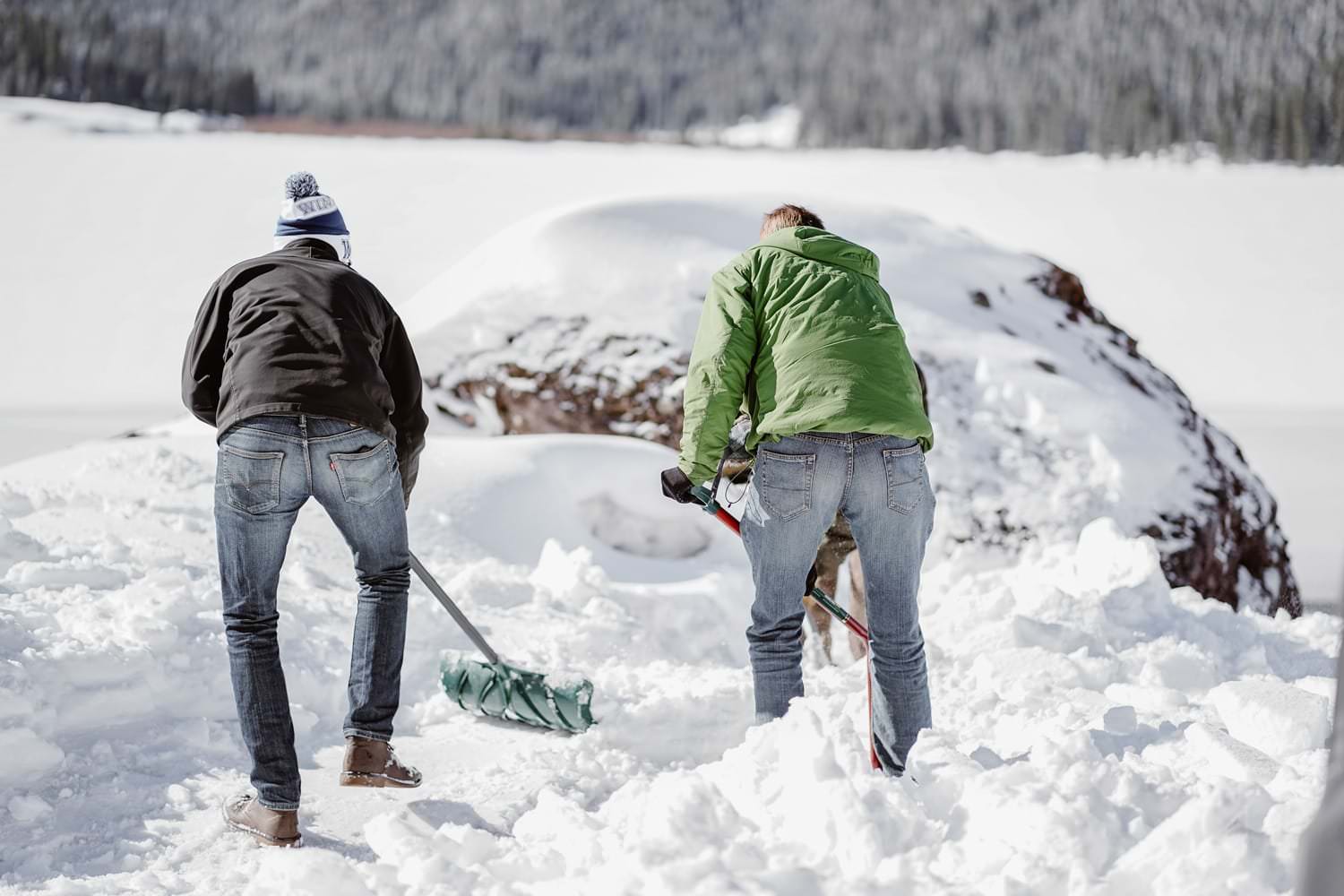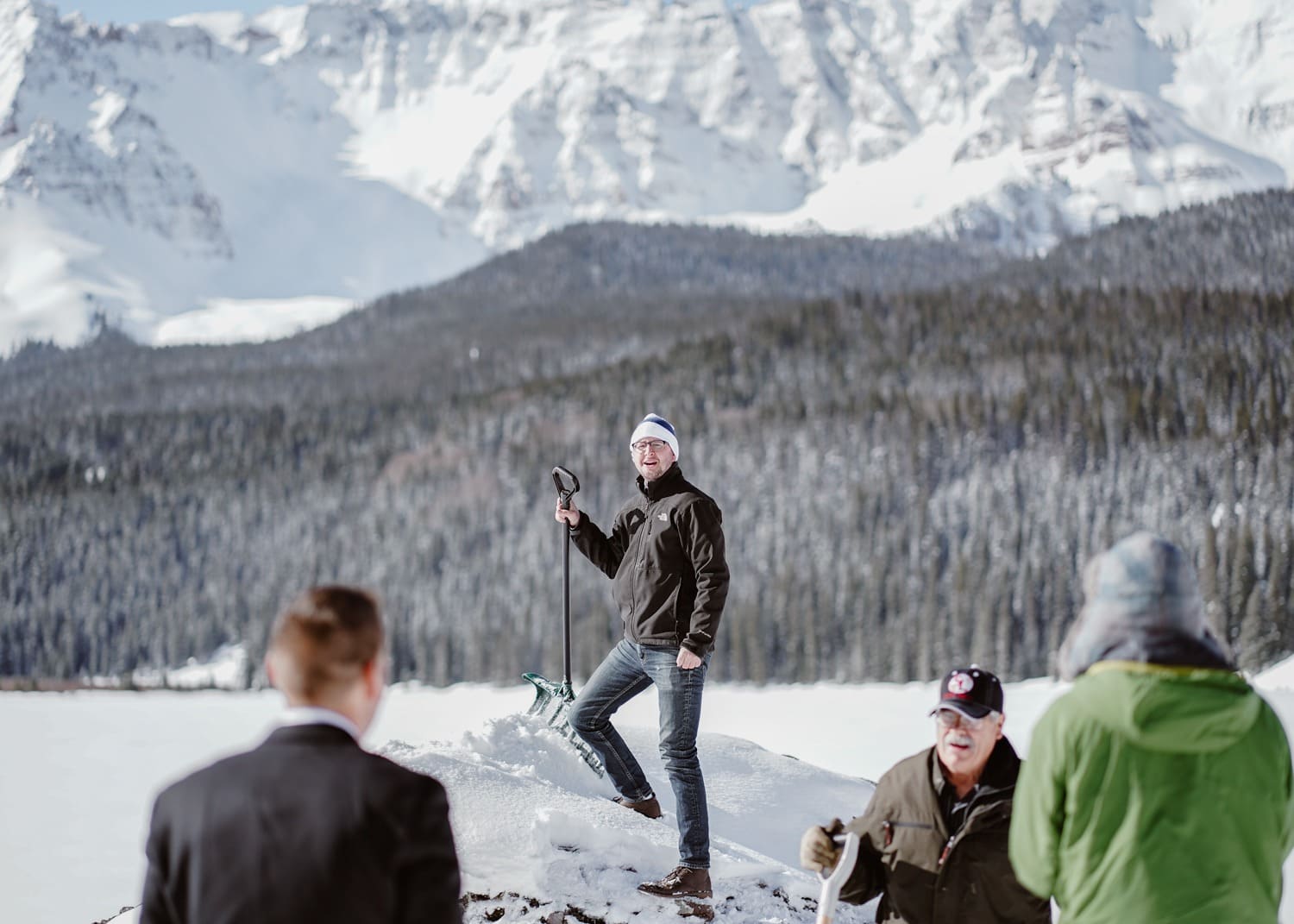 ---
I know the day didn't go as they had planned, but it ended up working out perfectly! James and Kate loved the location I picked out for them, and the family was blown away by the beauty of Telluride. Even though Colorado threw everything it could at us, we were able to make their day extra special and even more adventurous.
---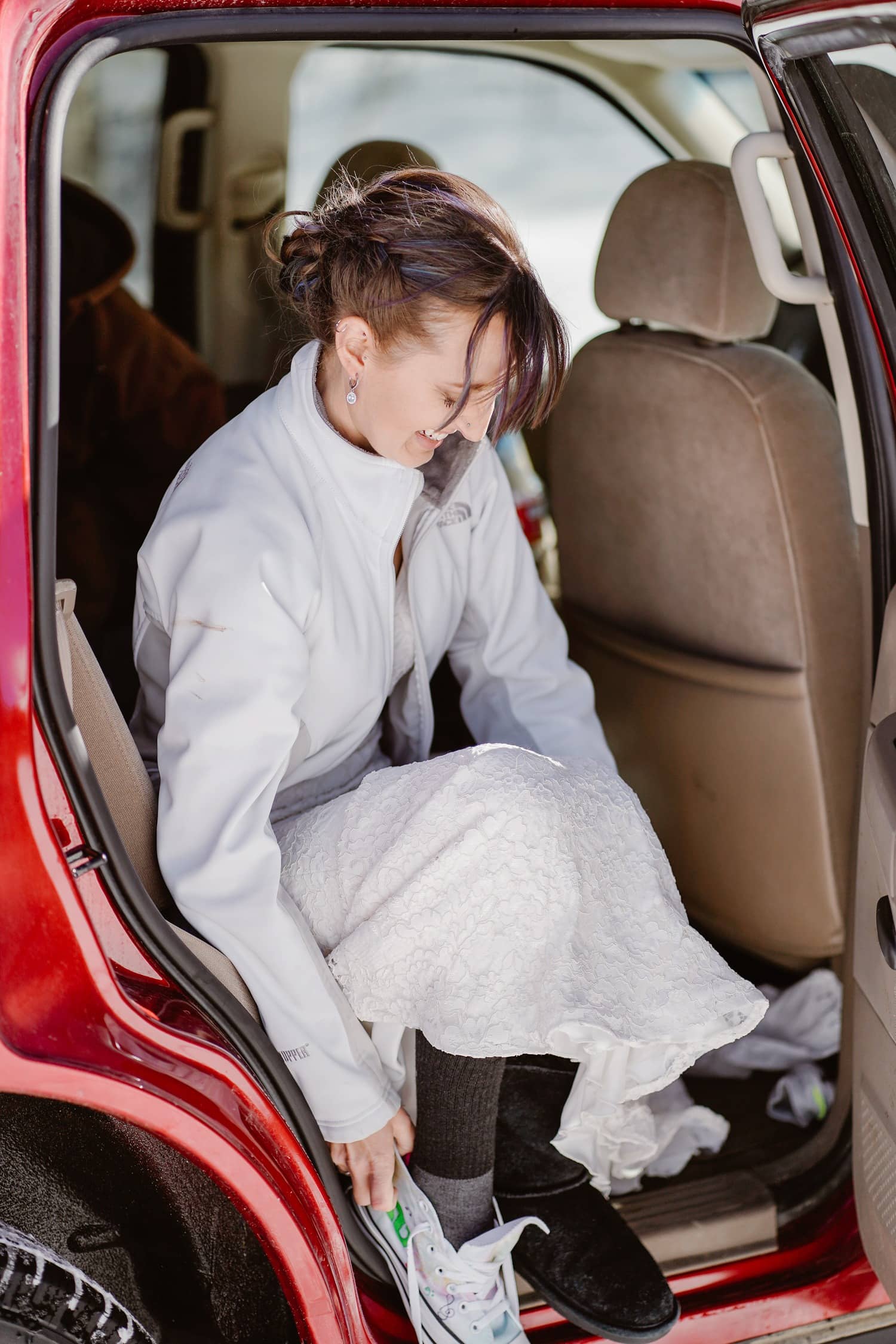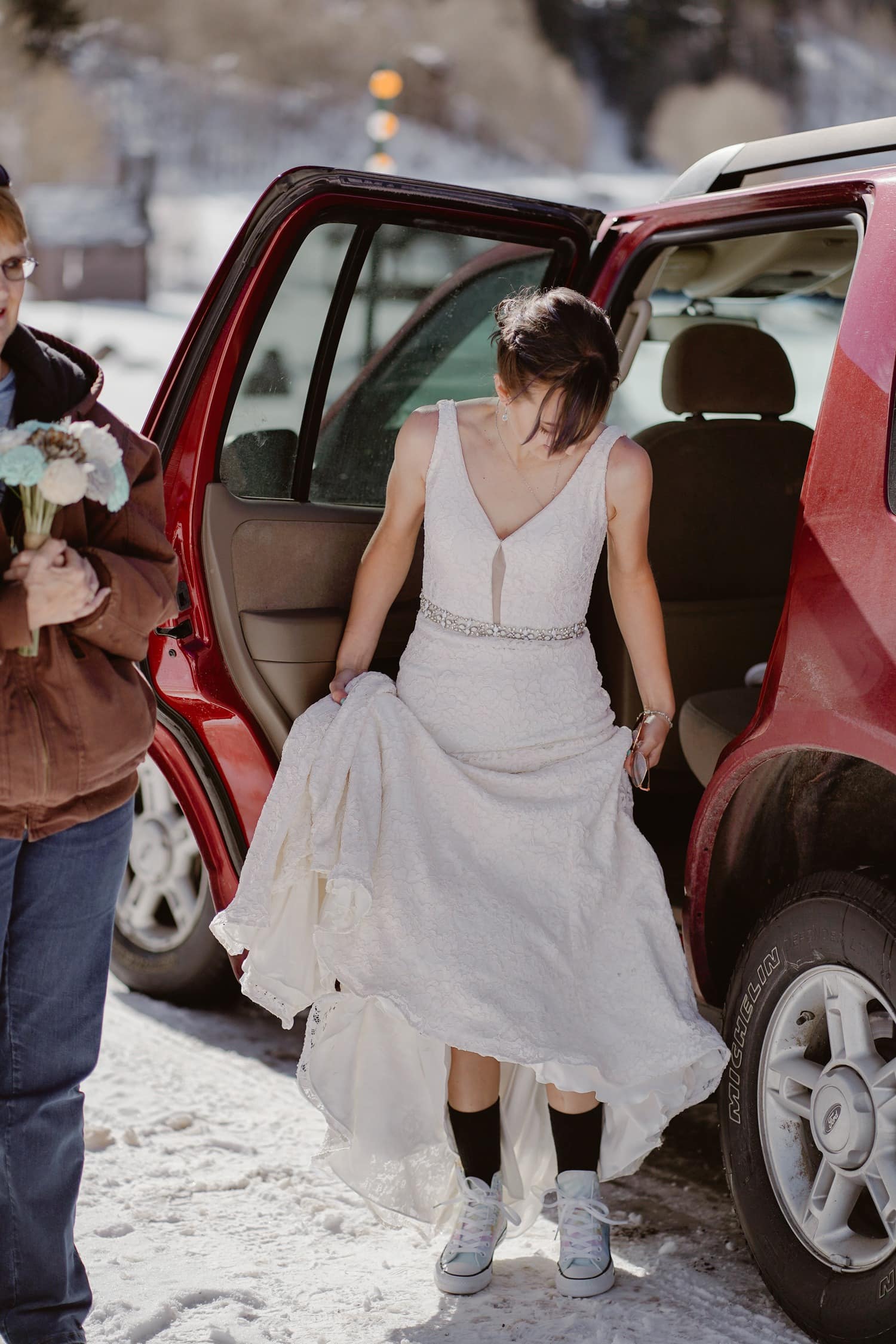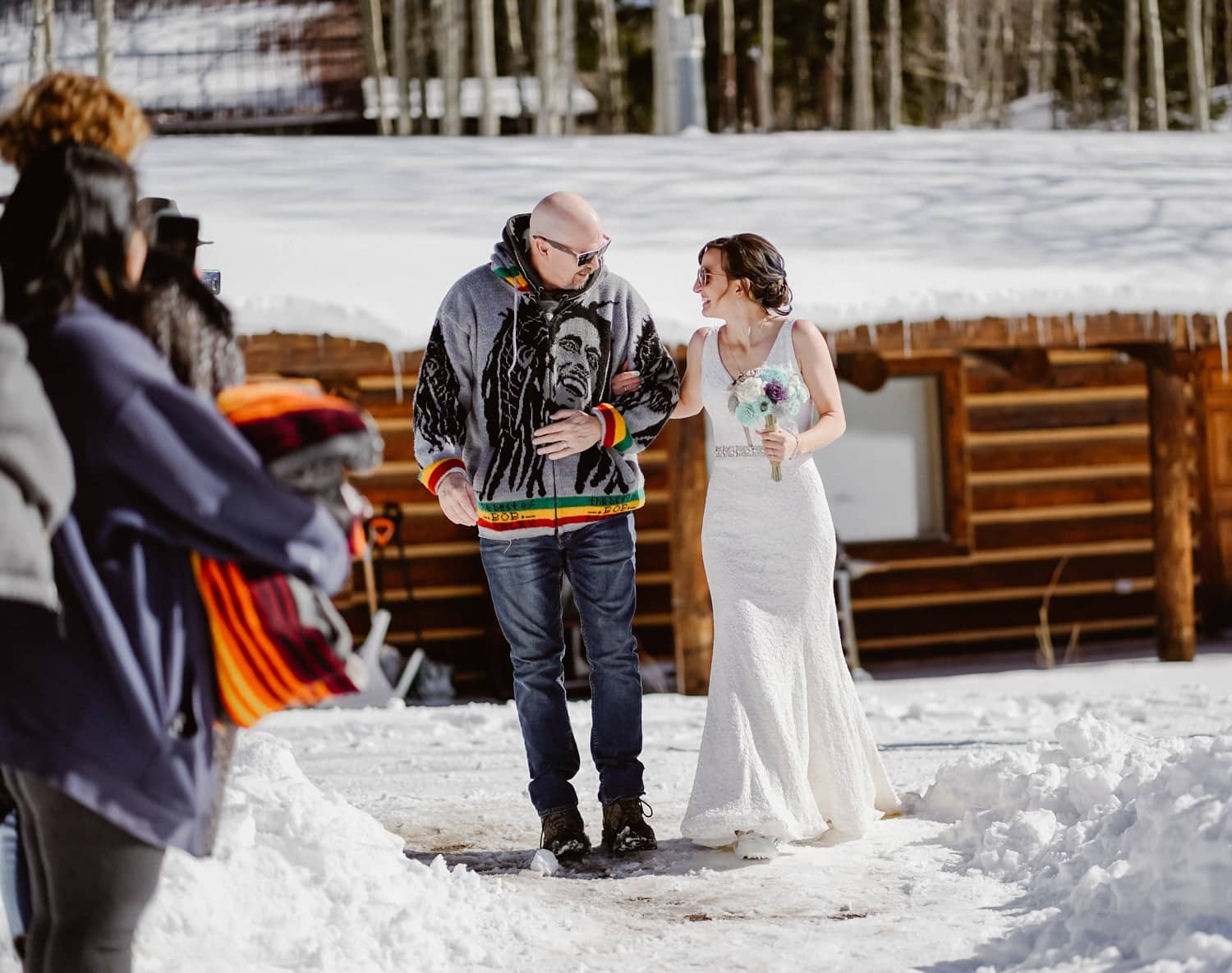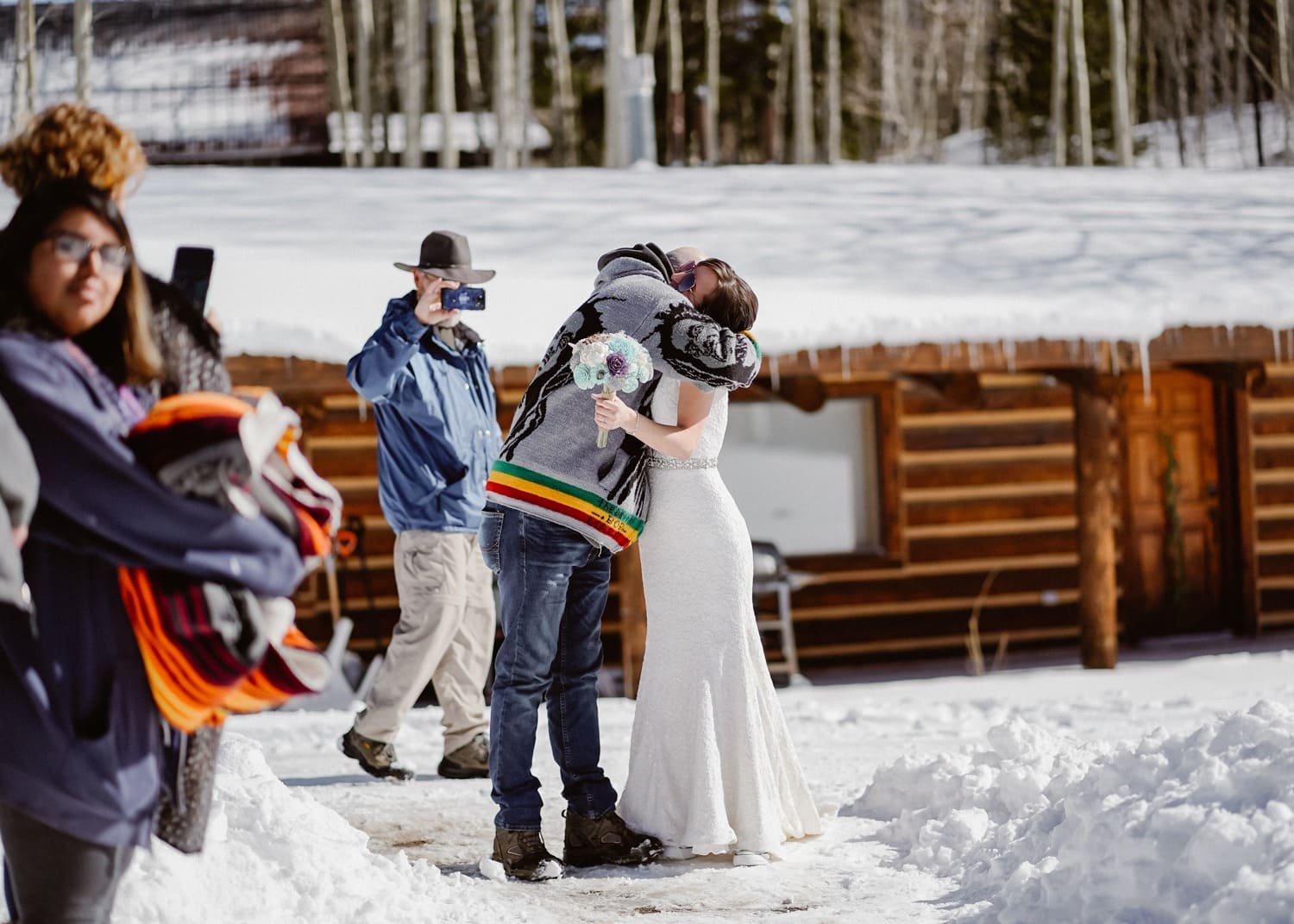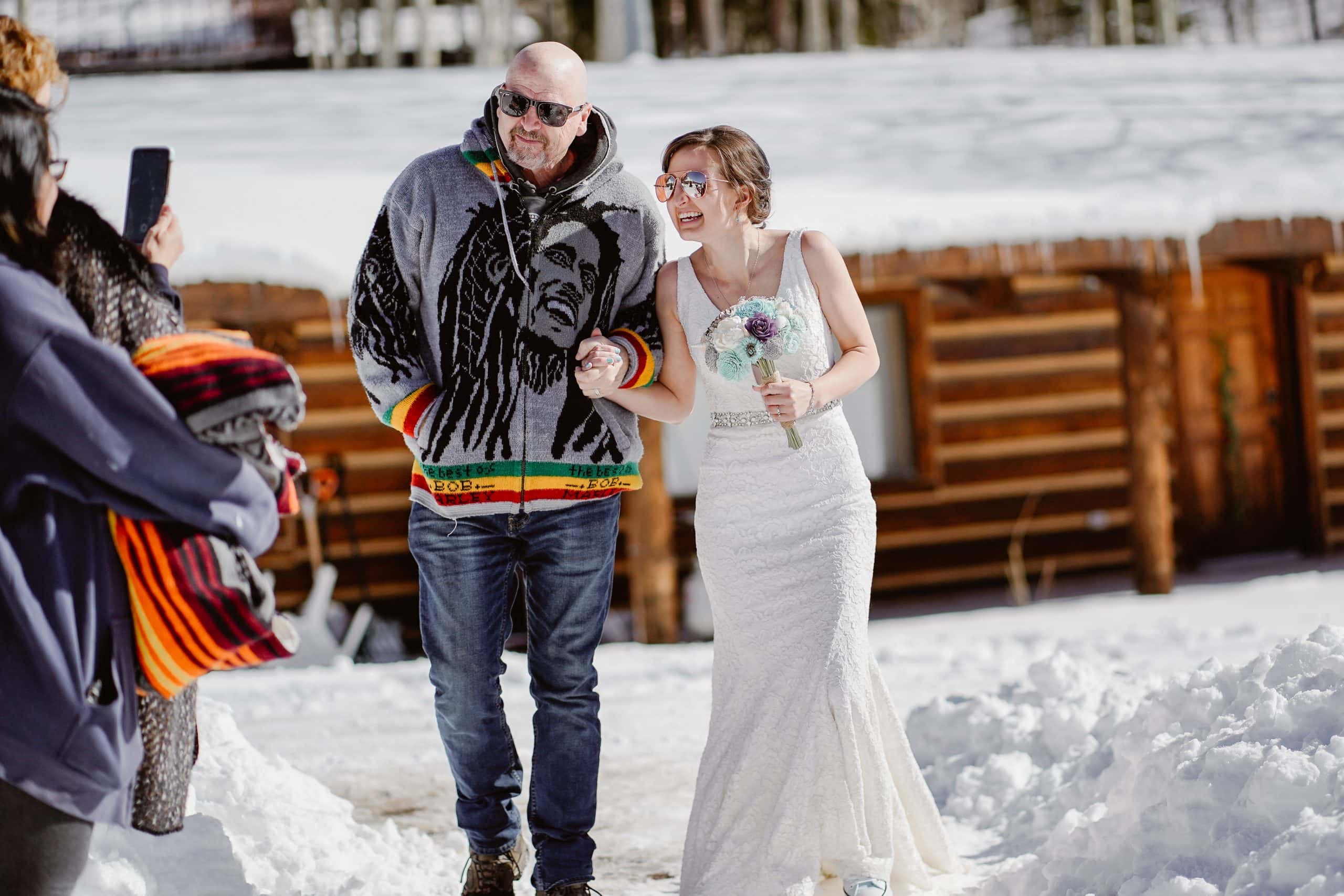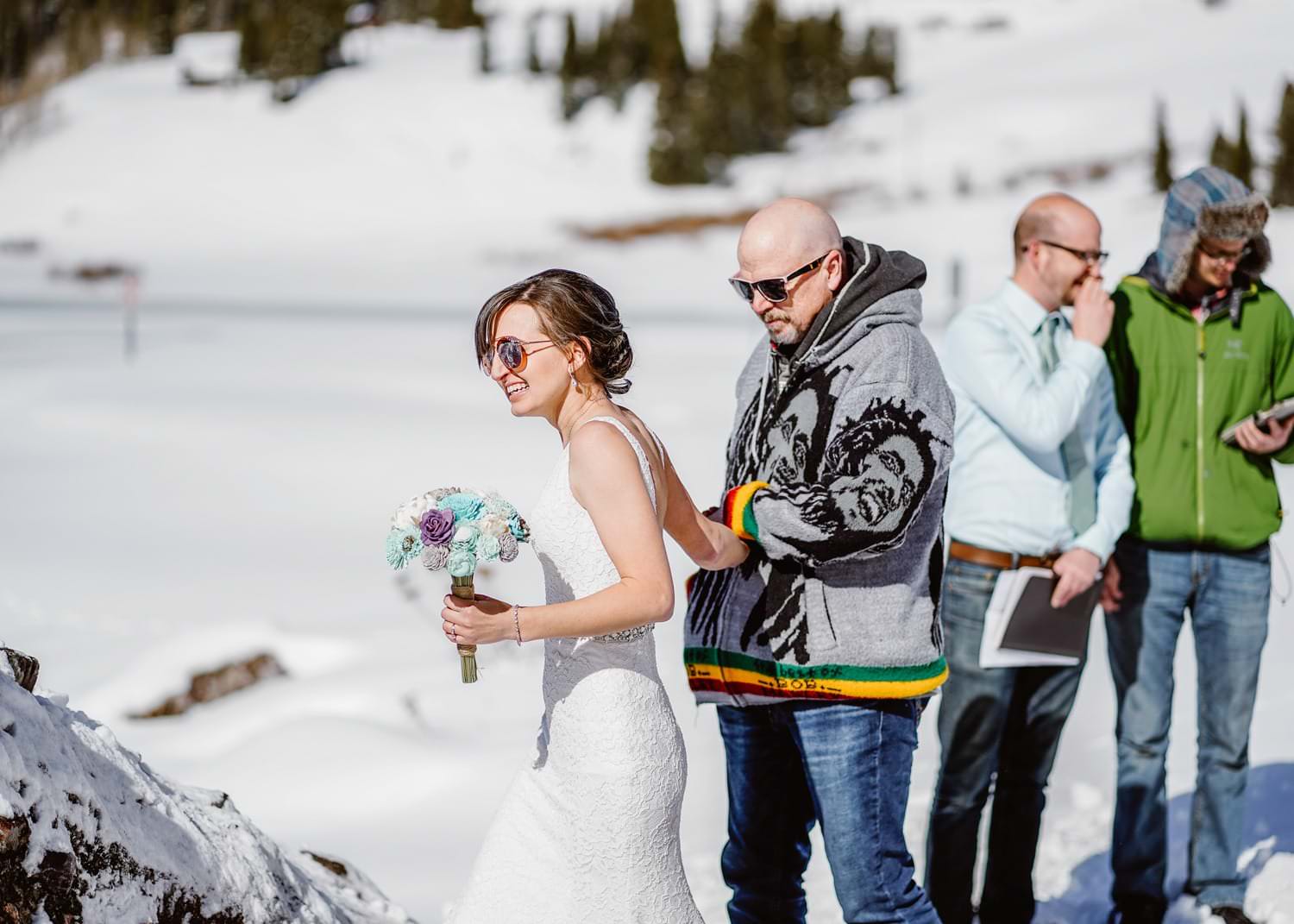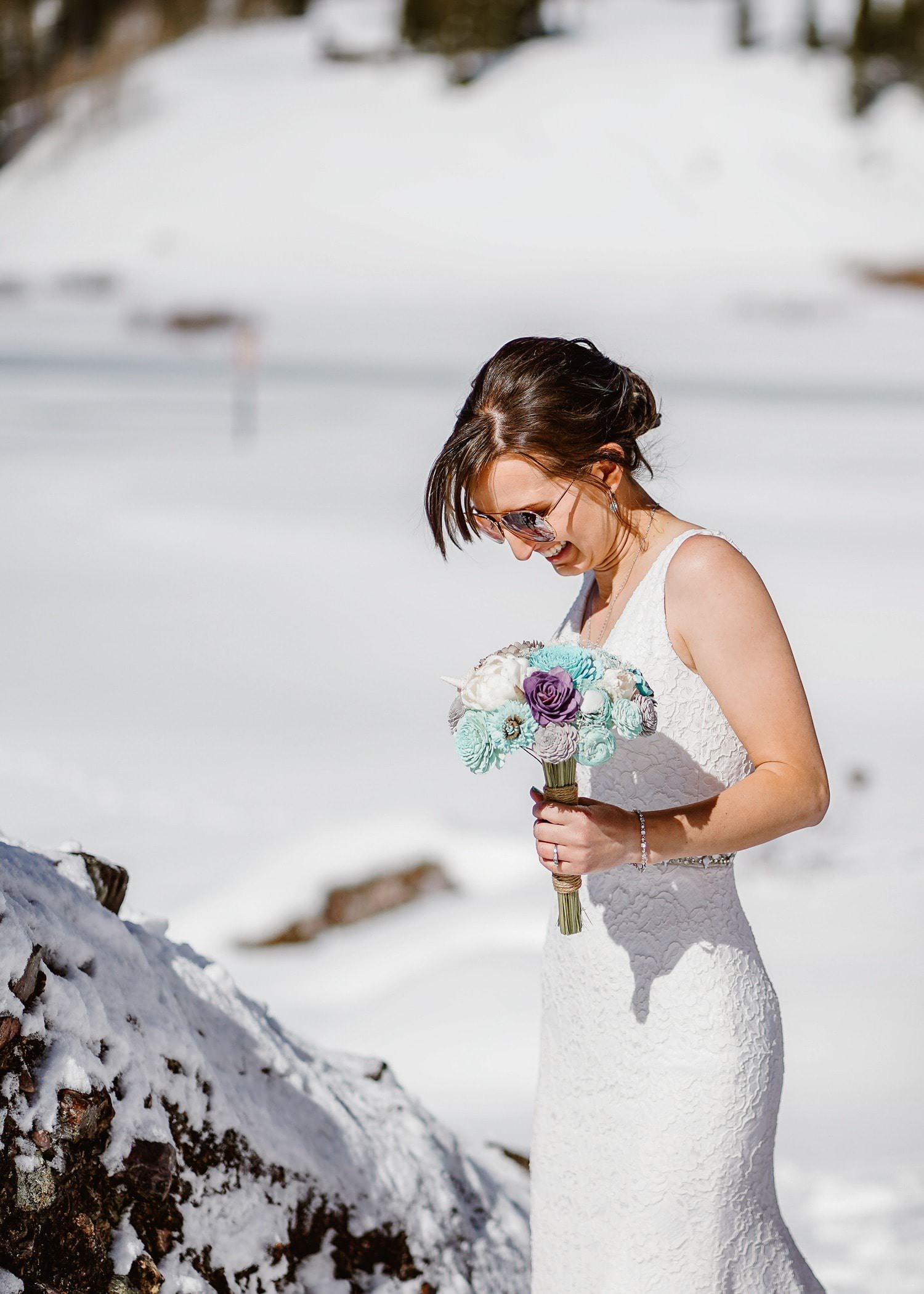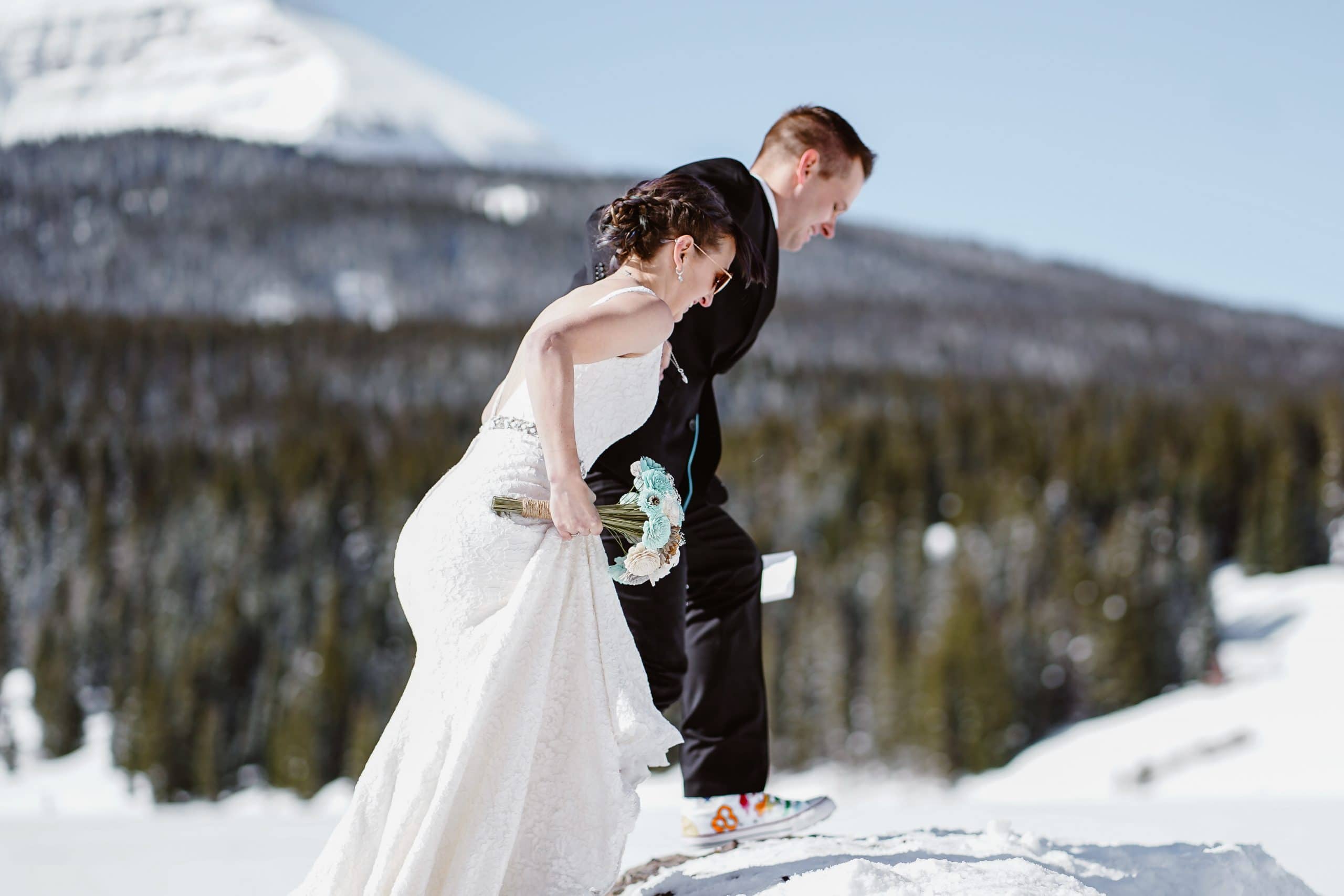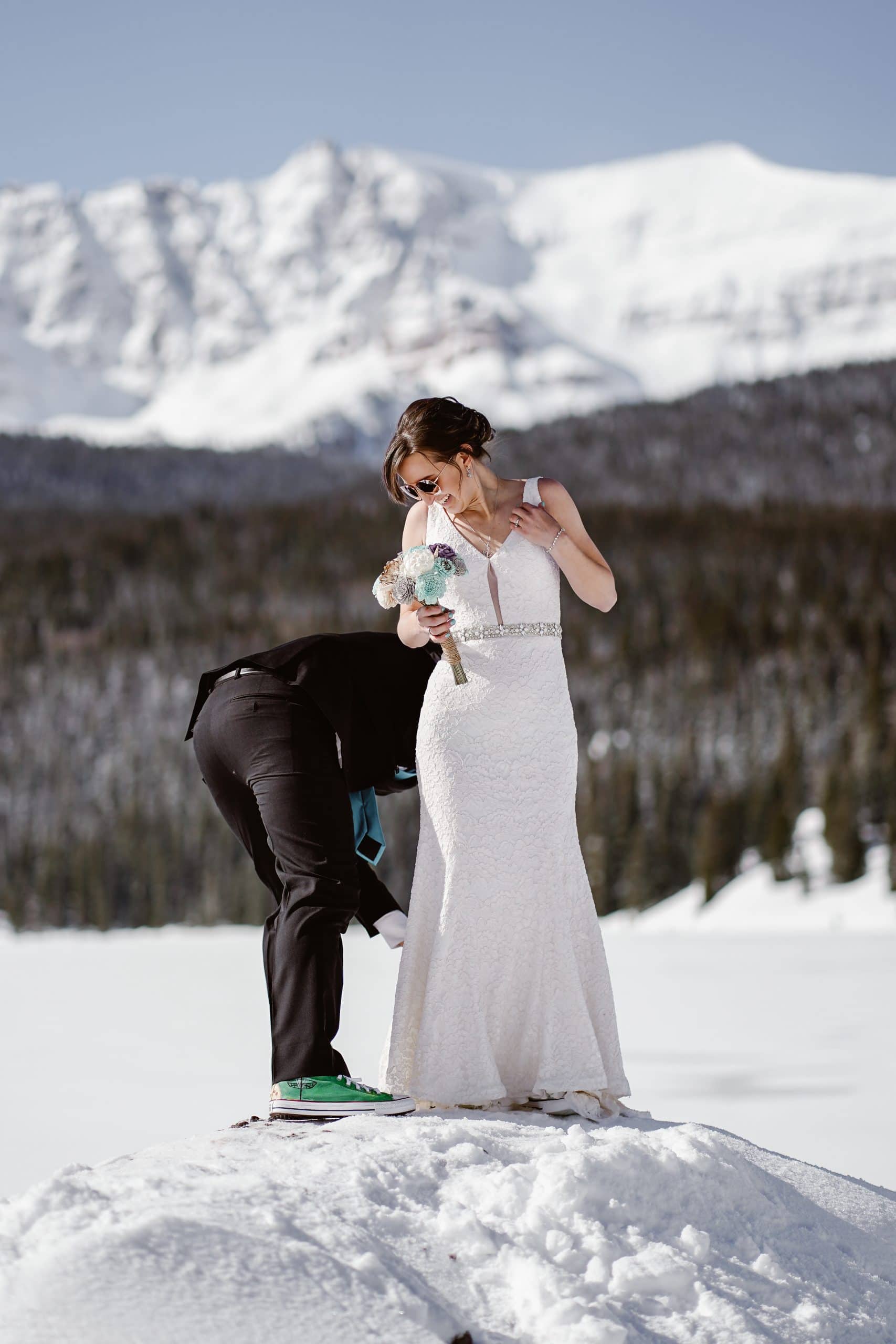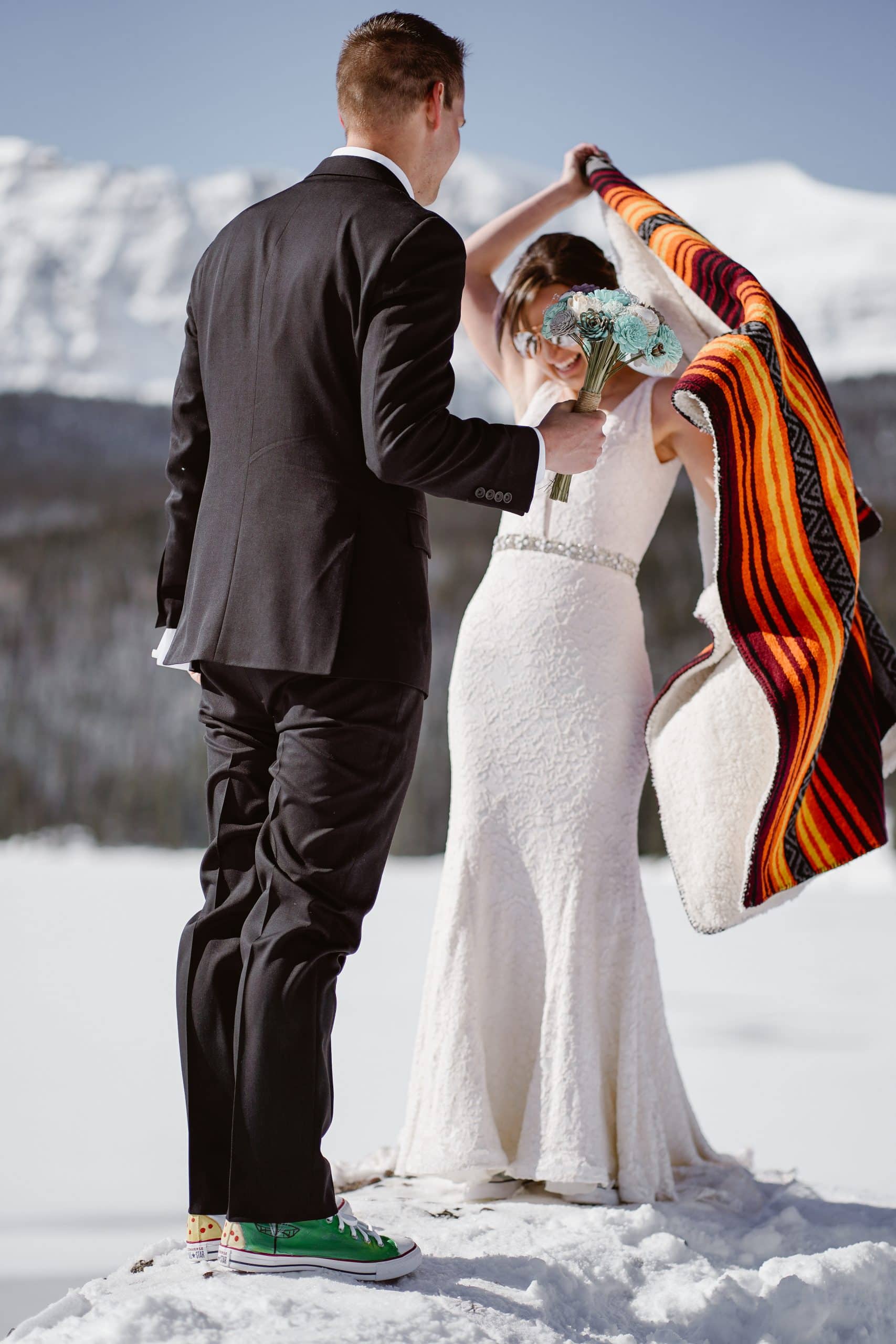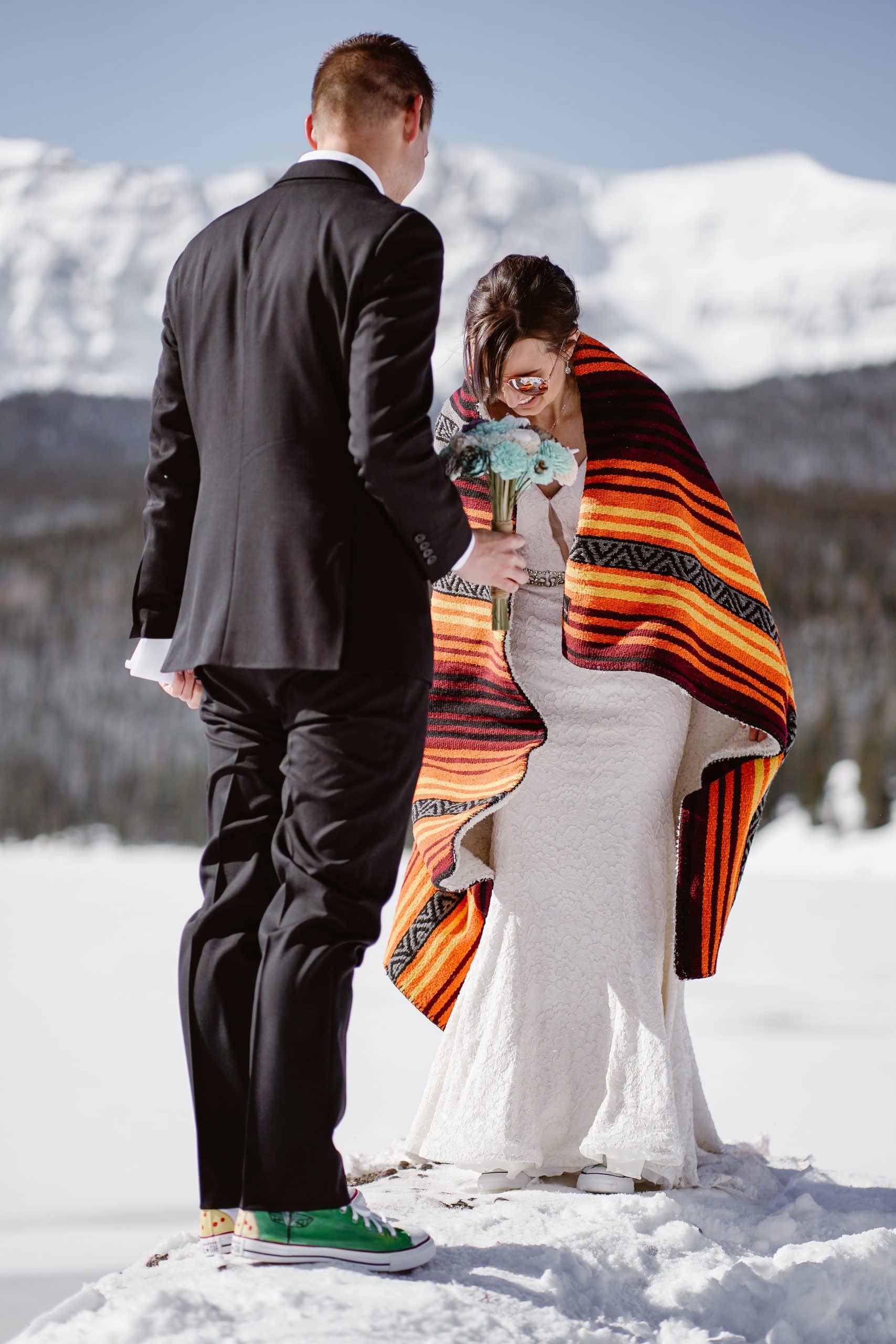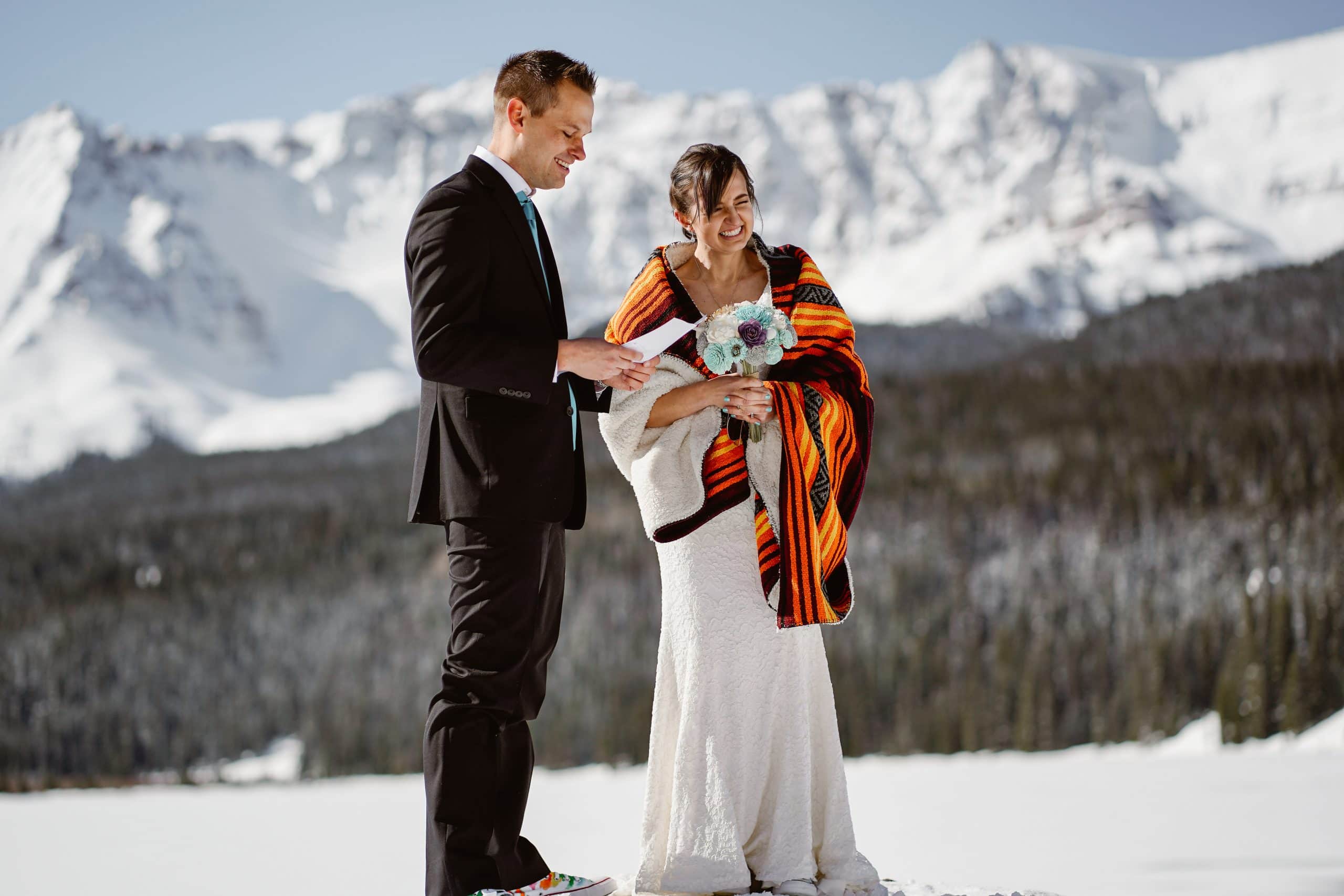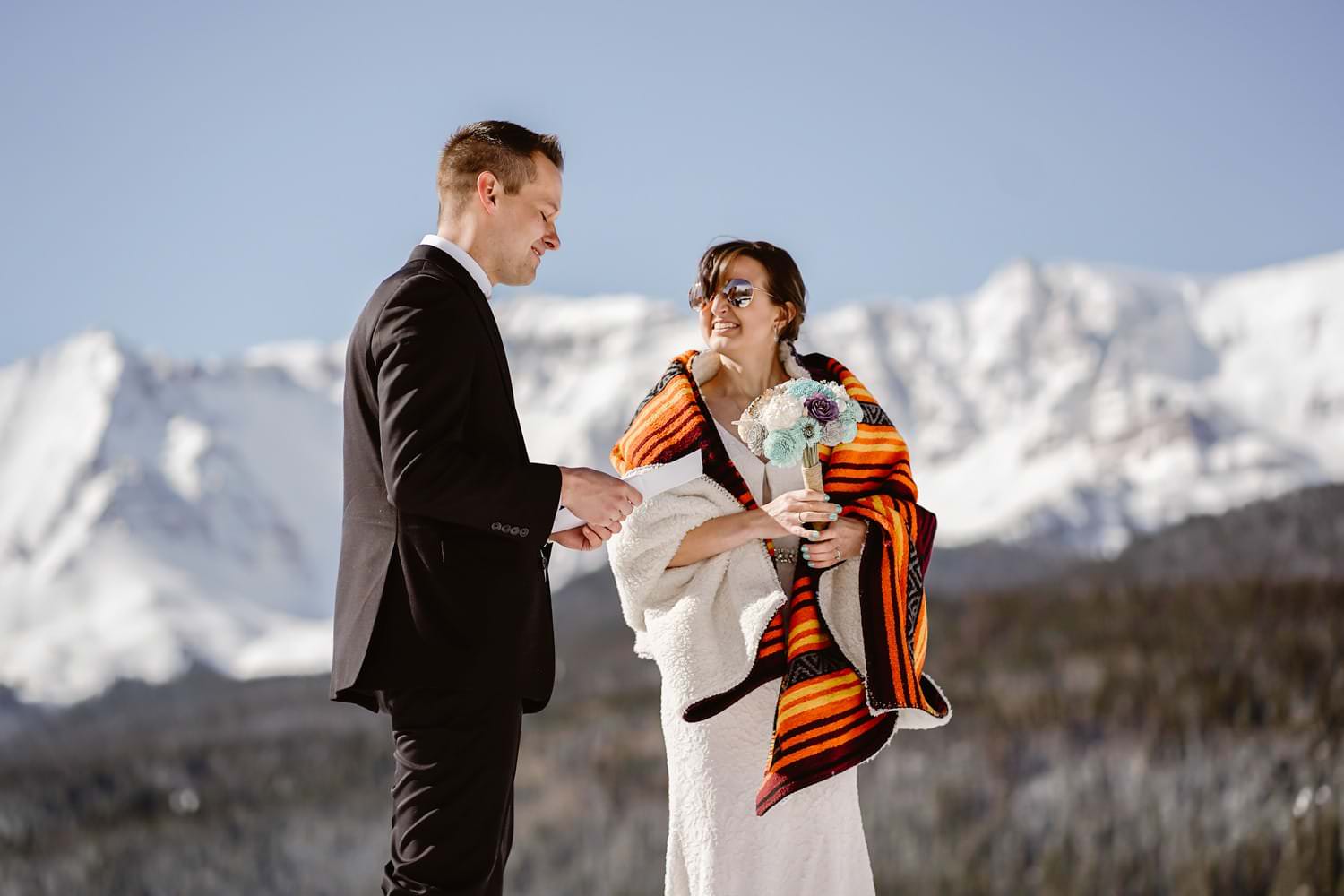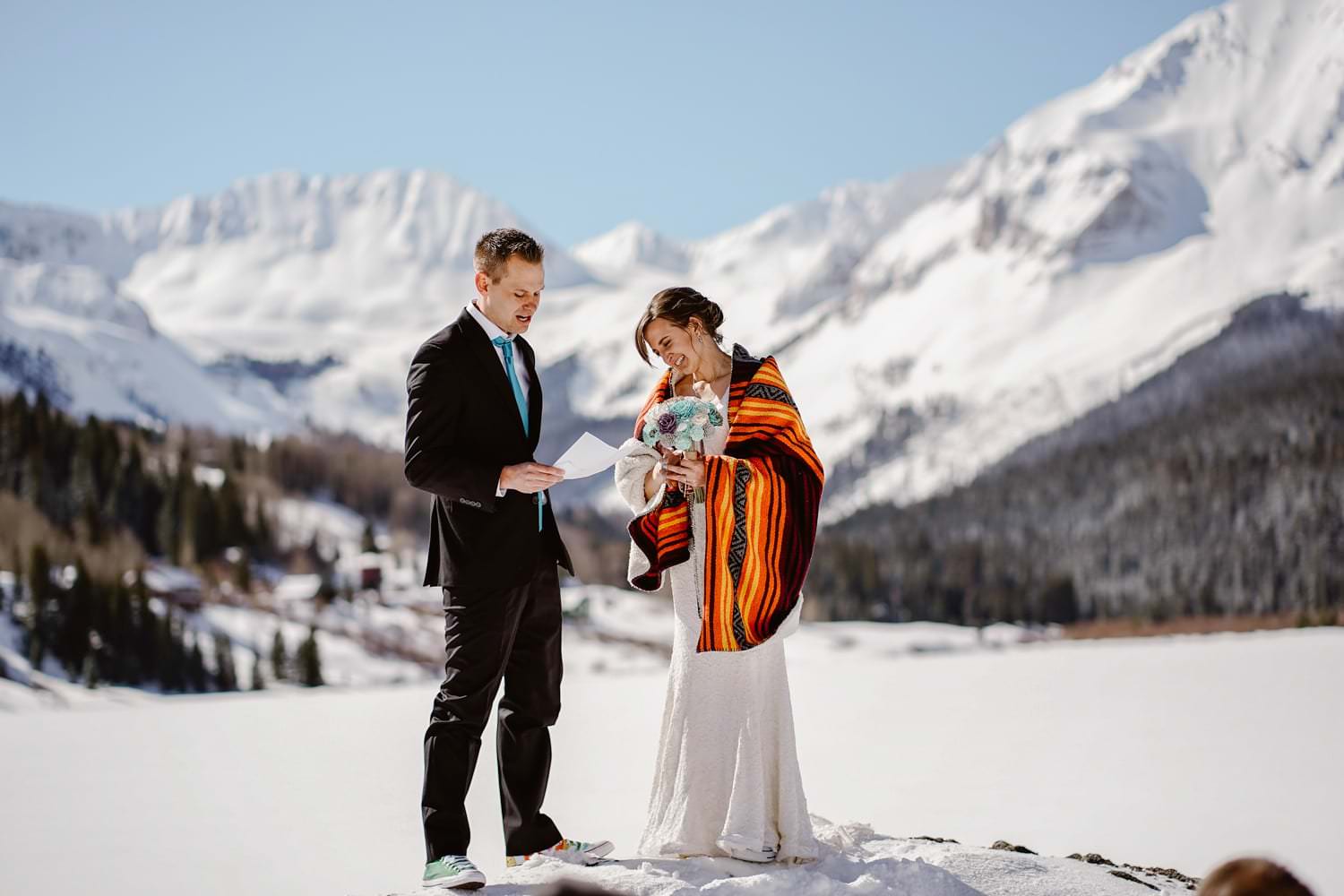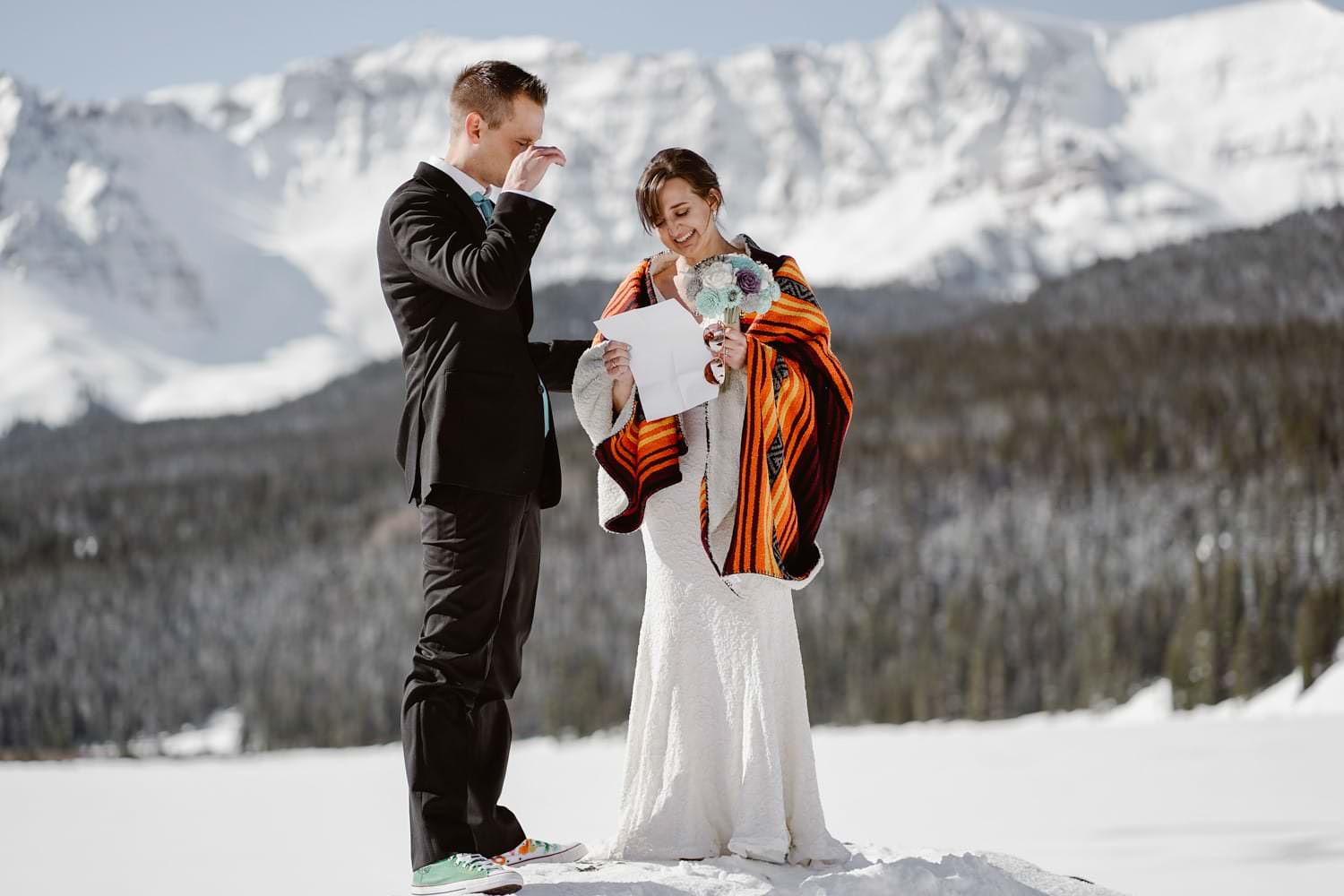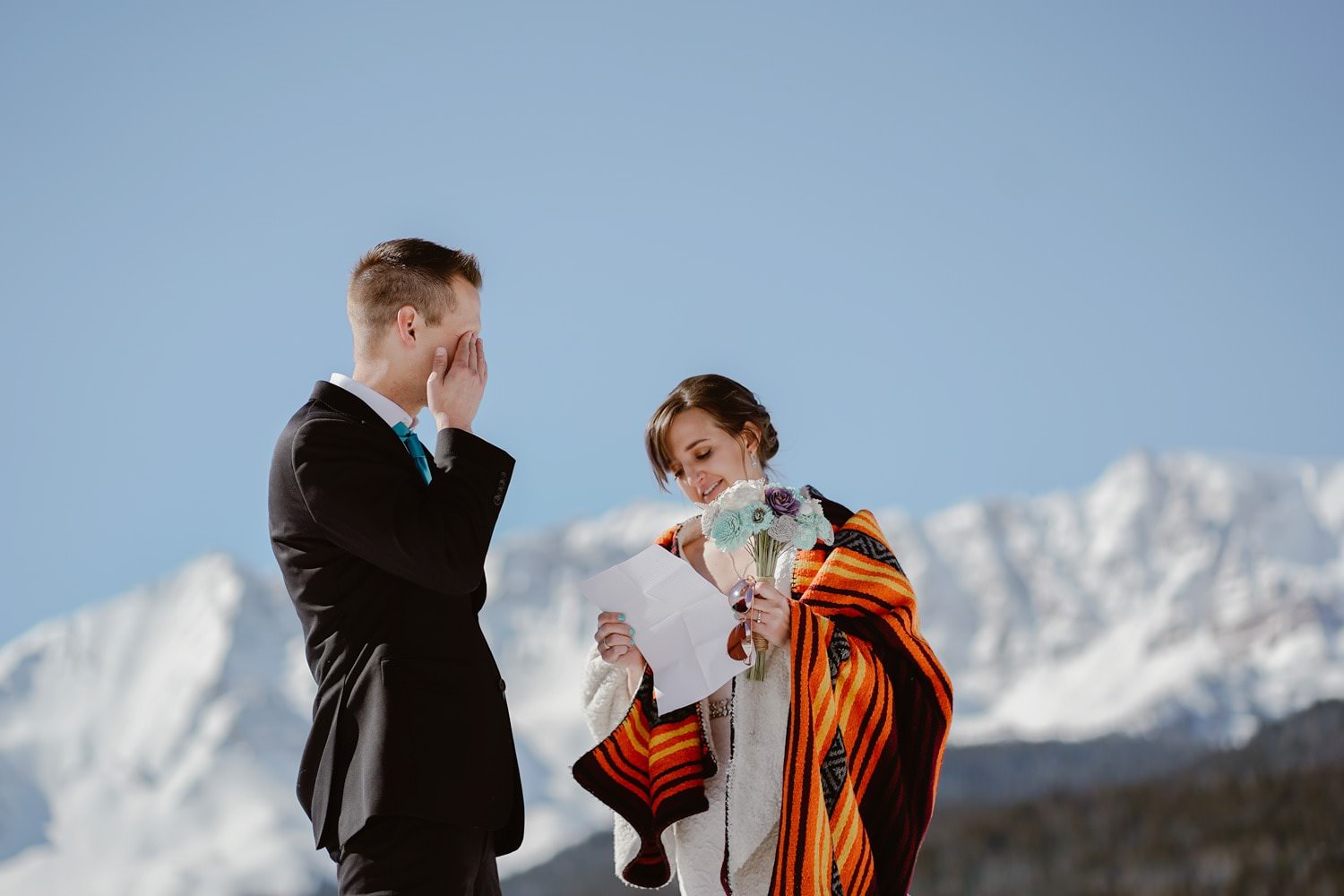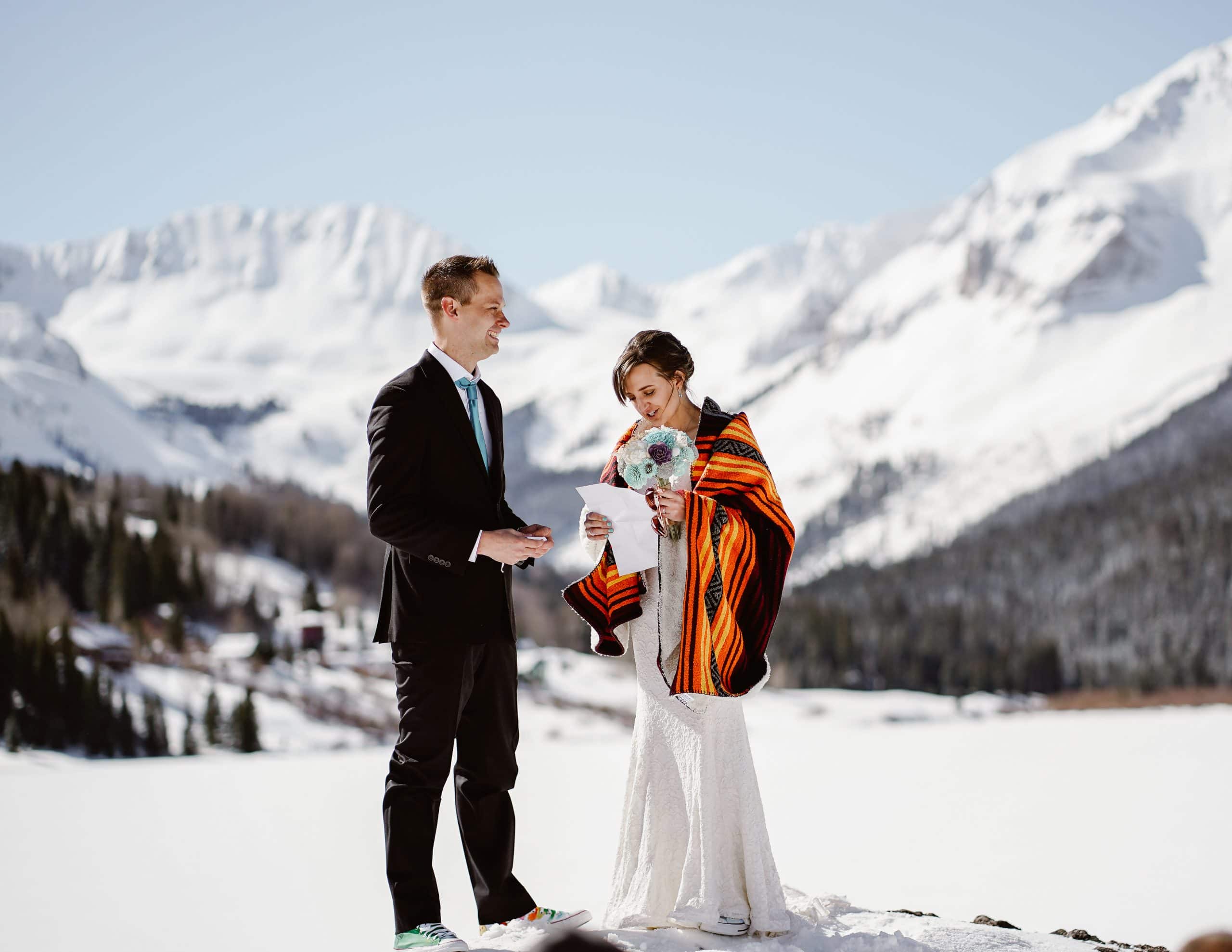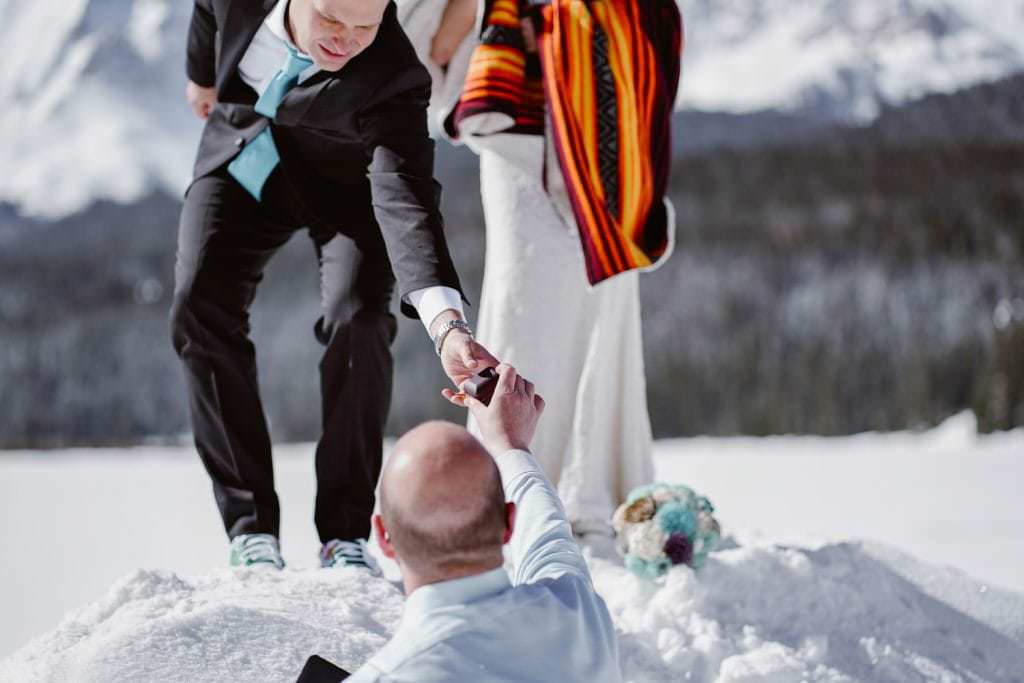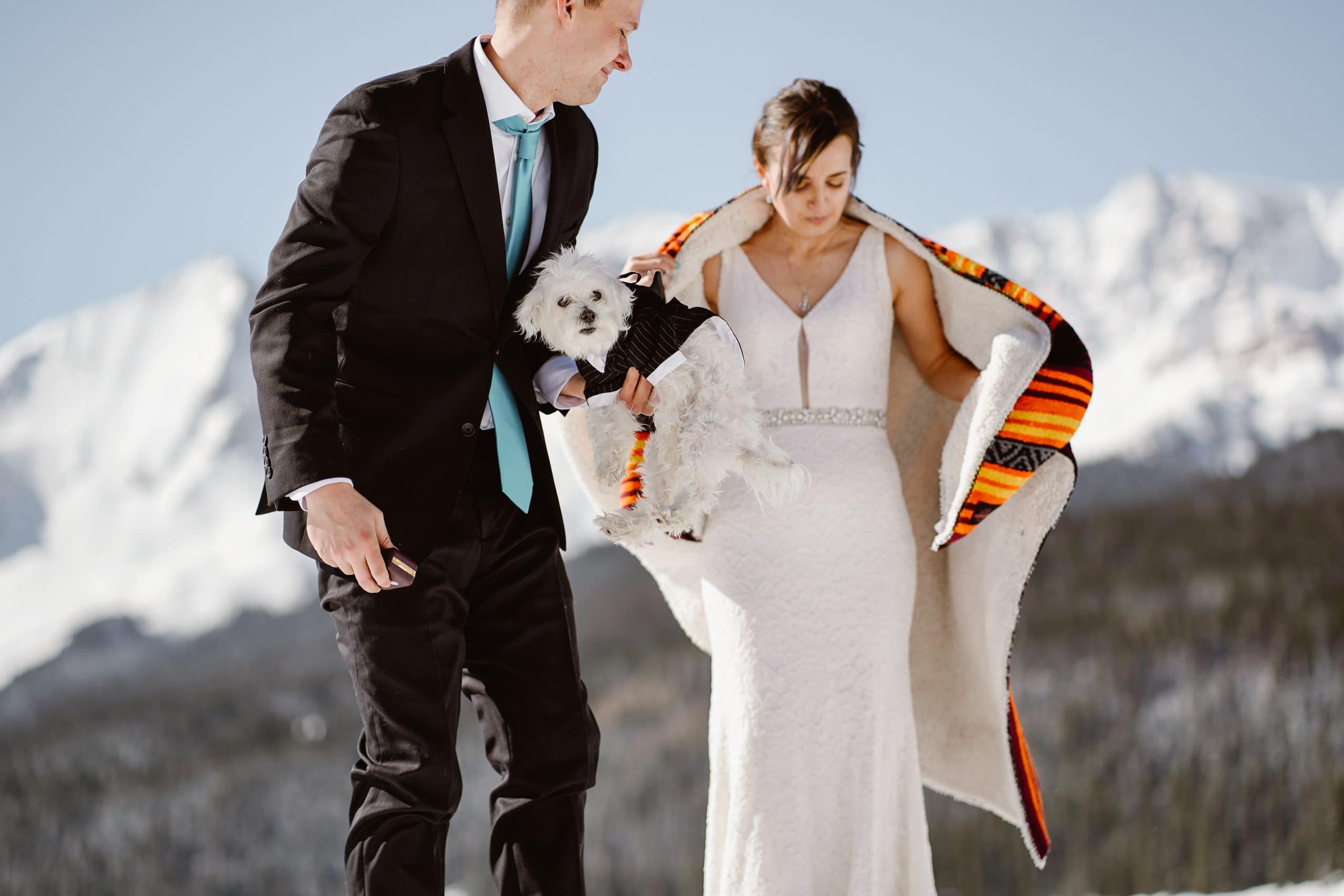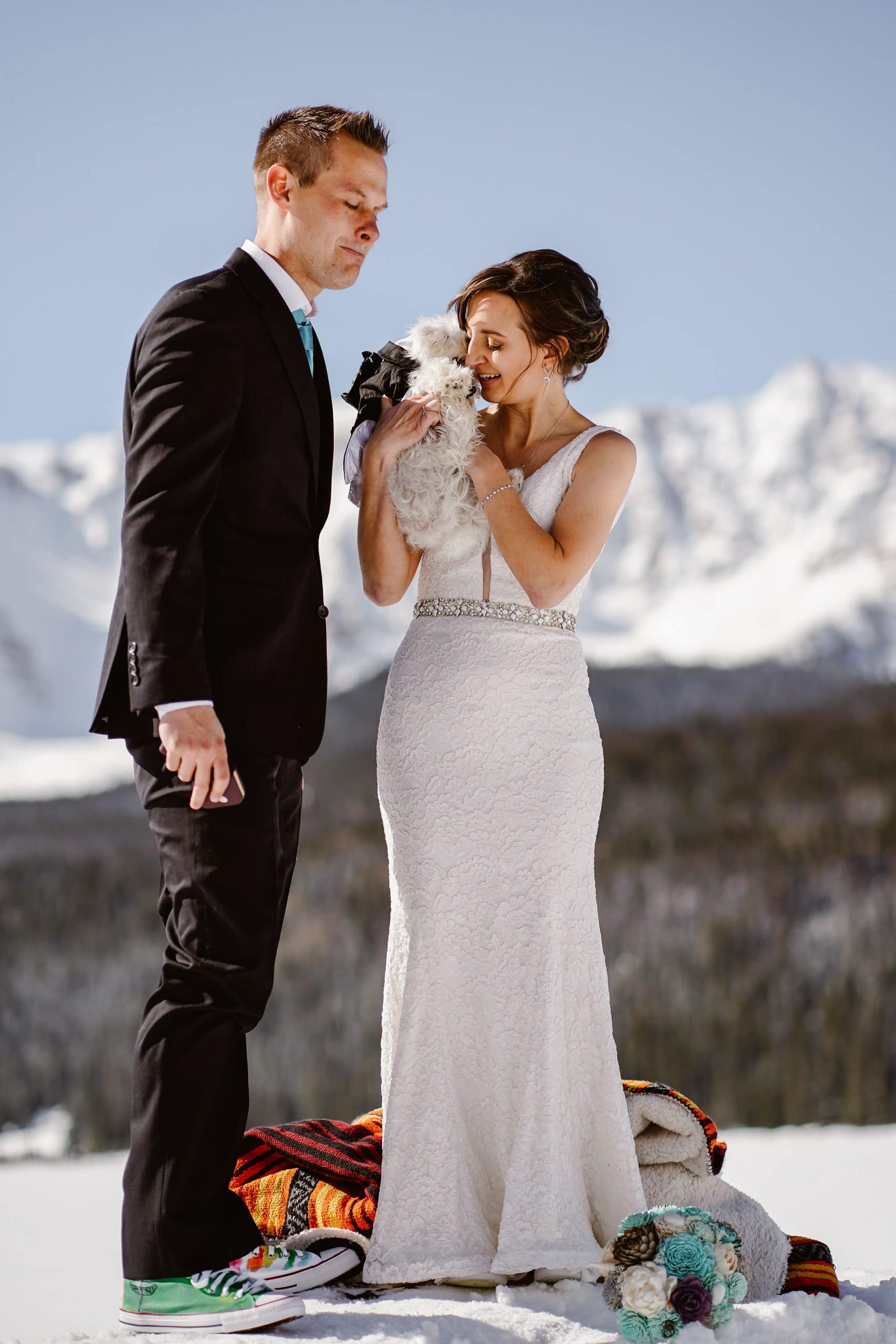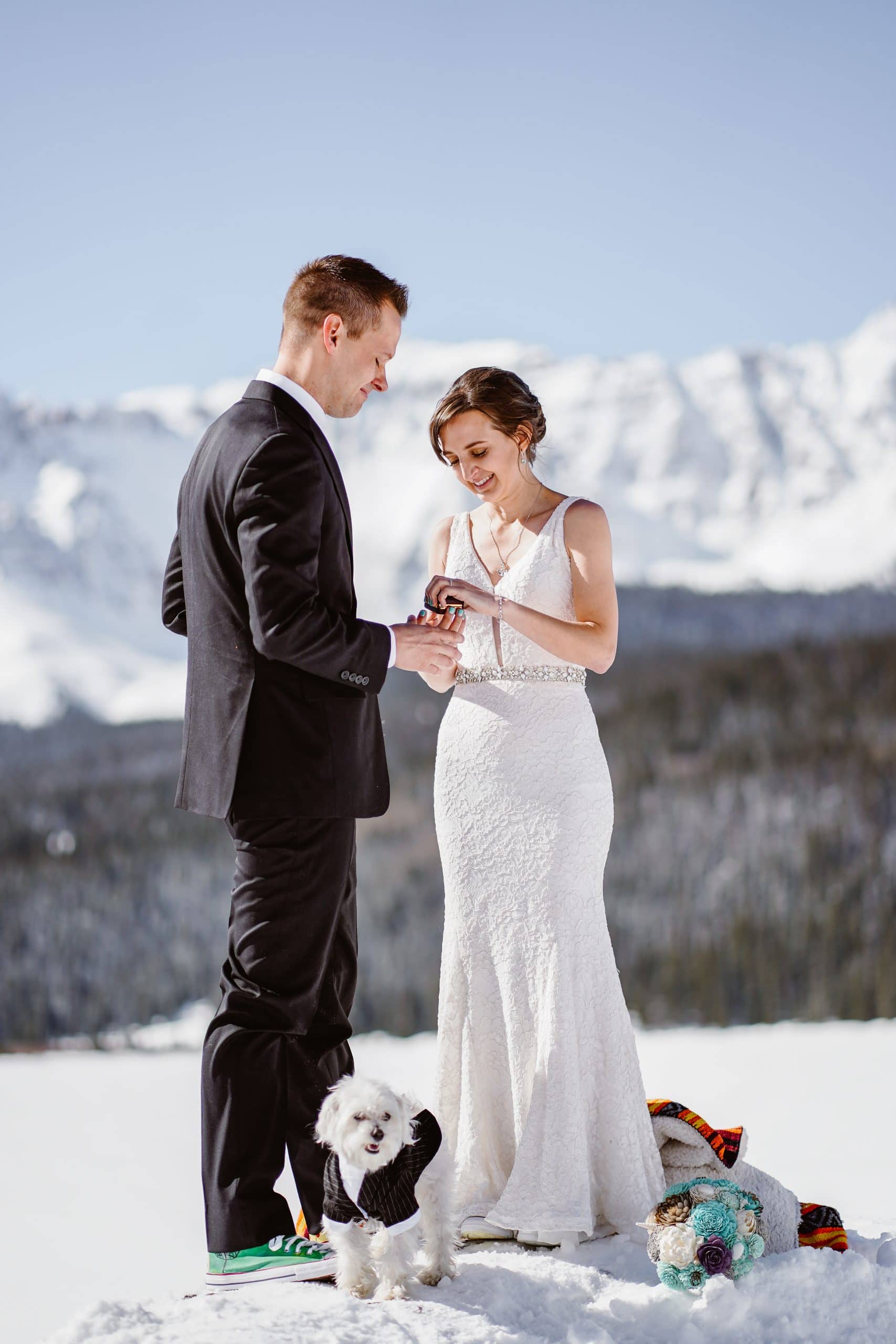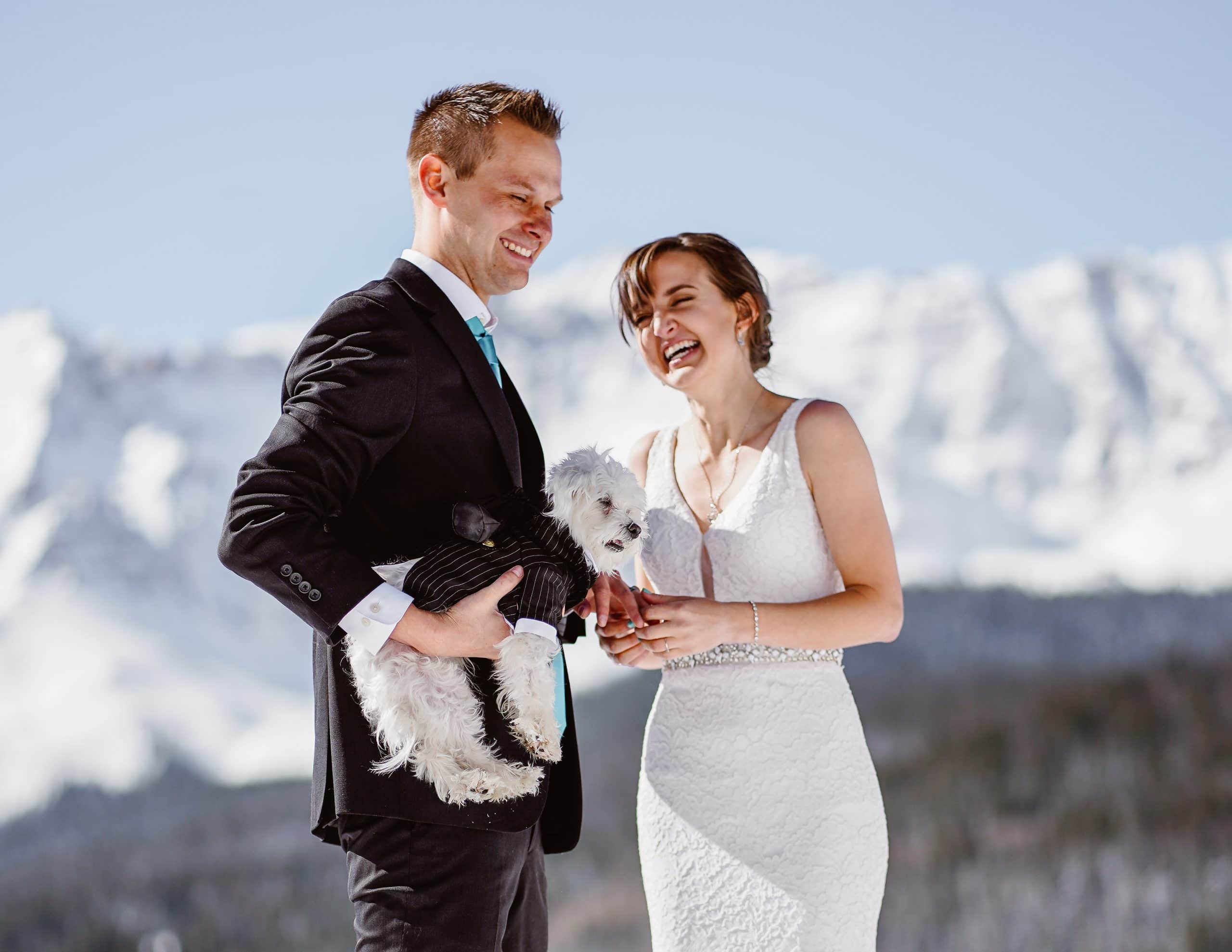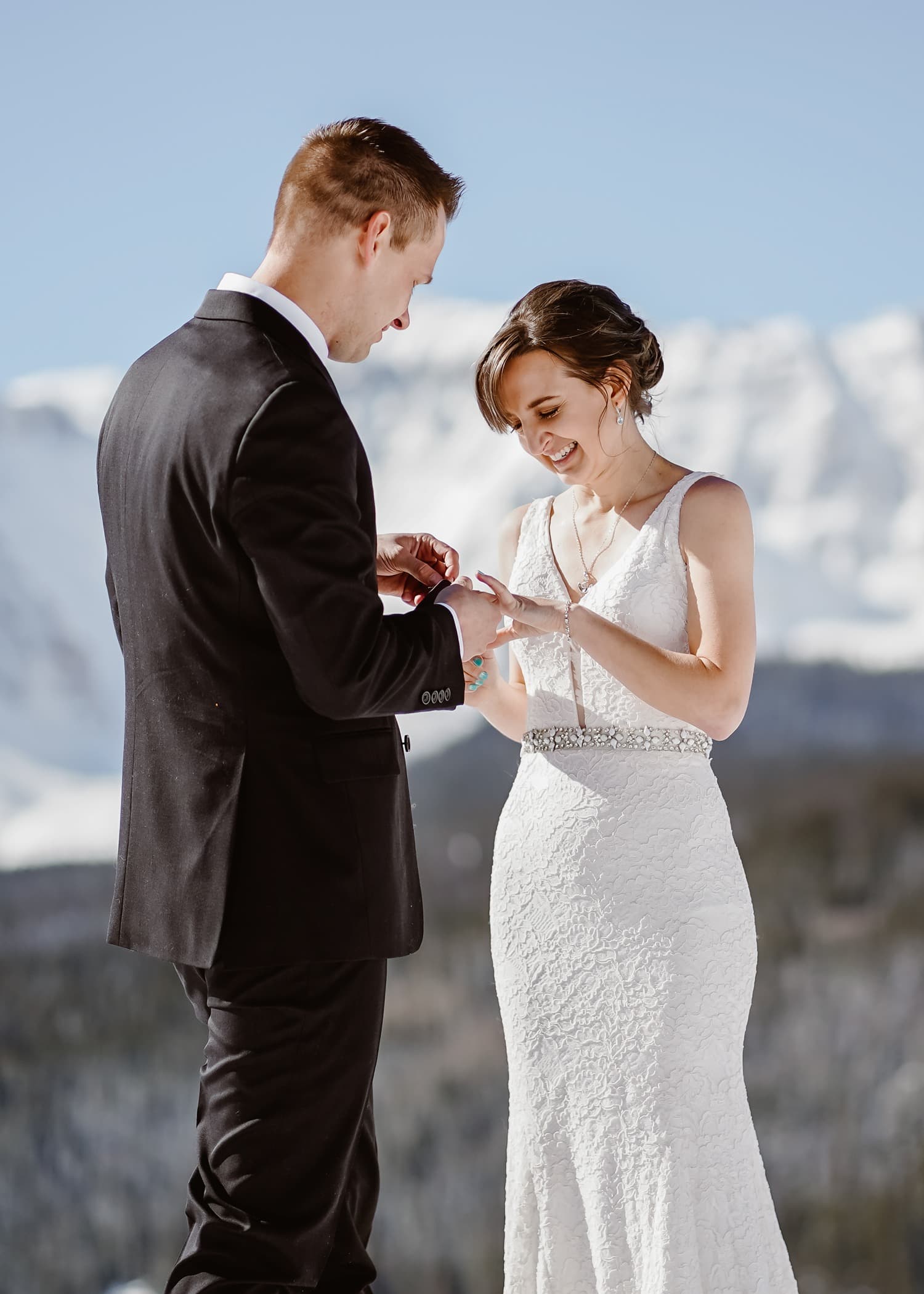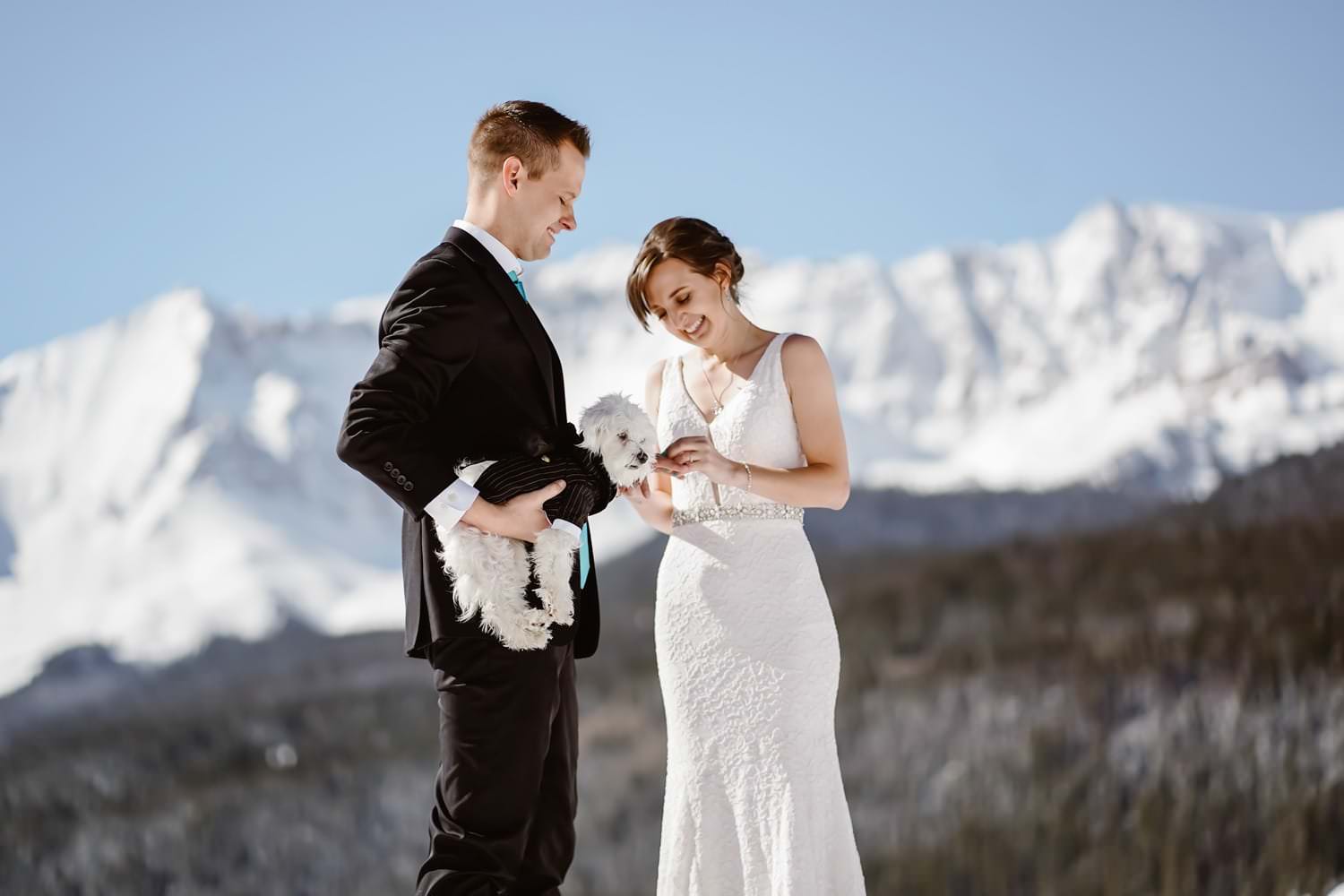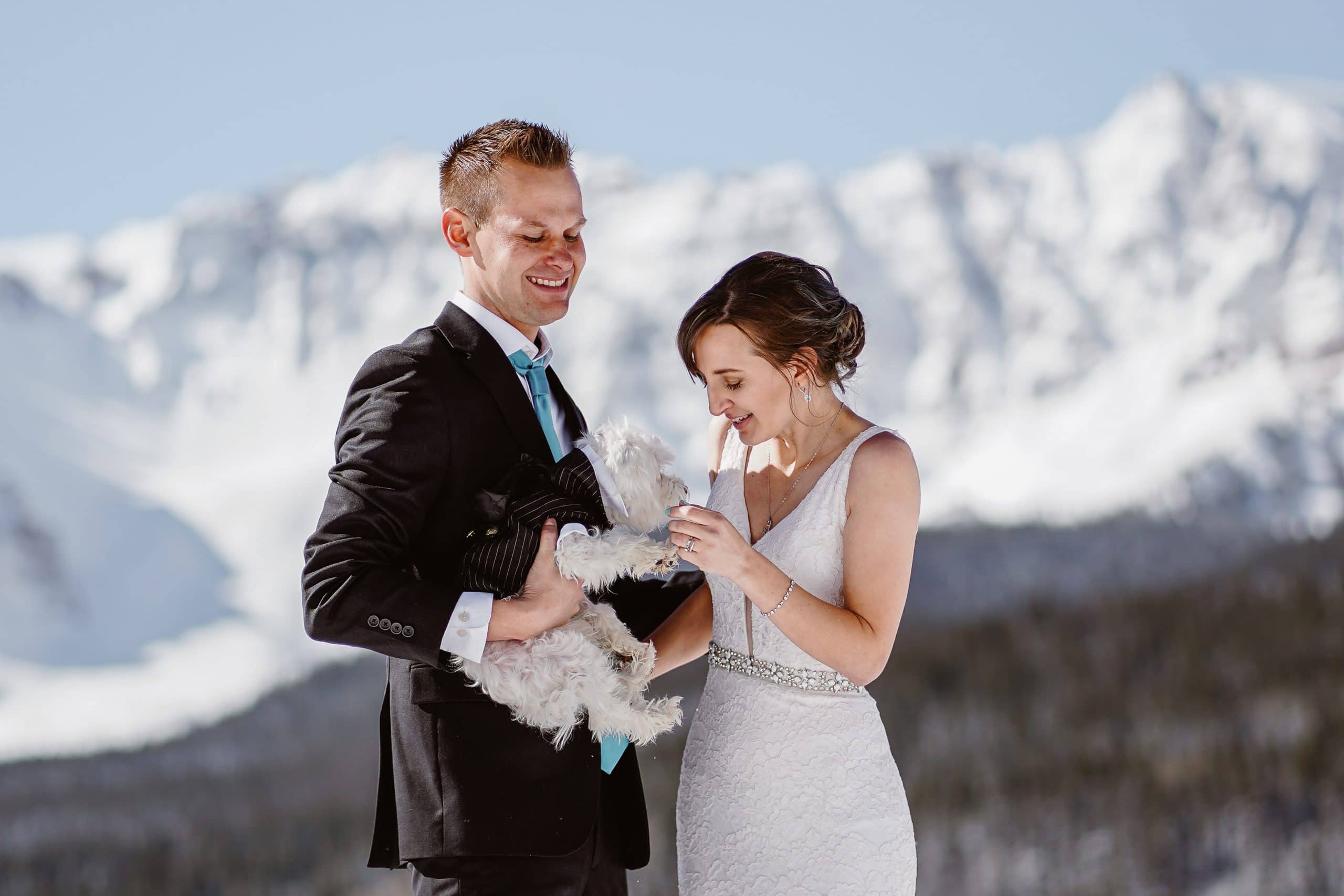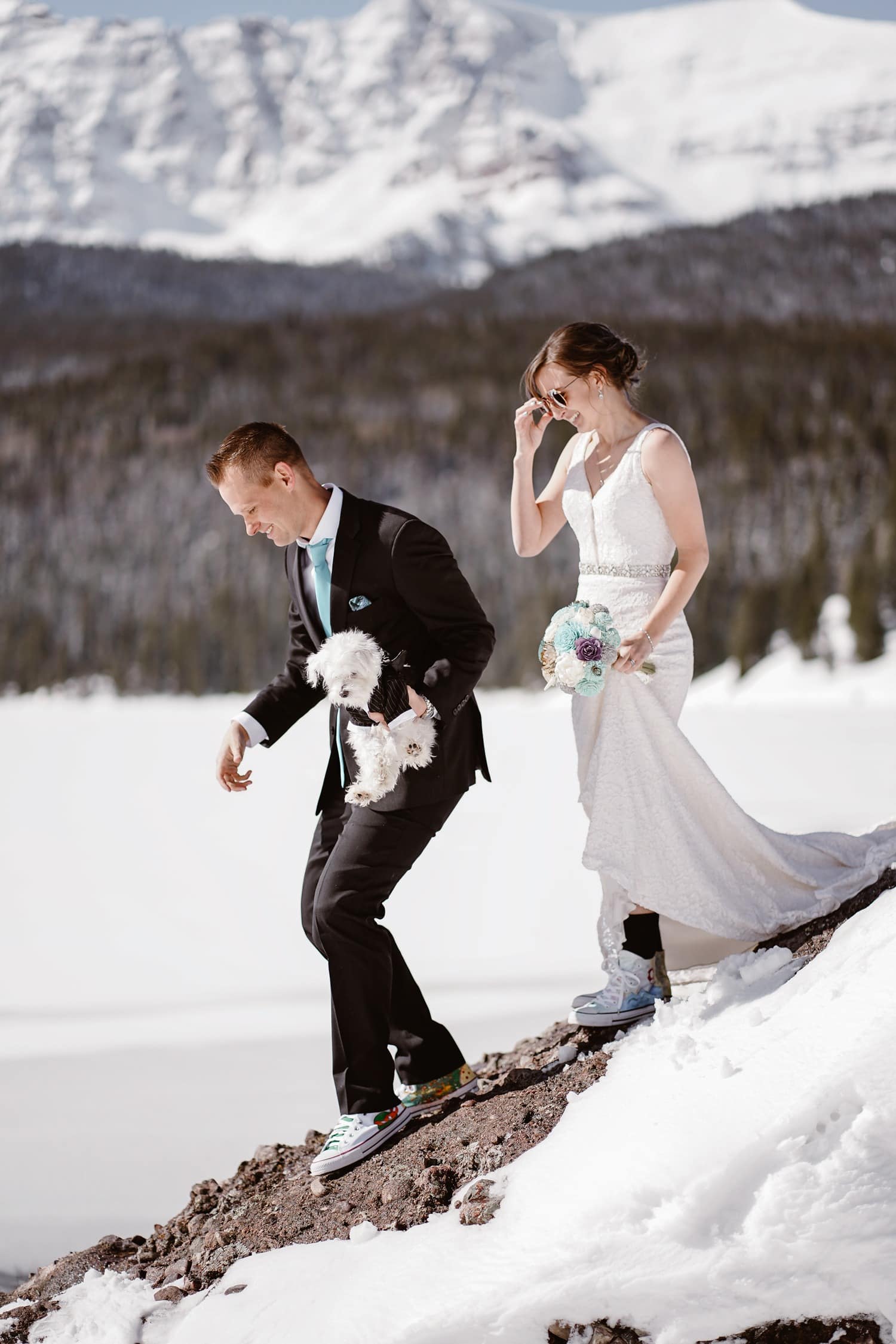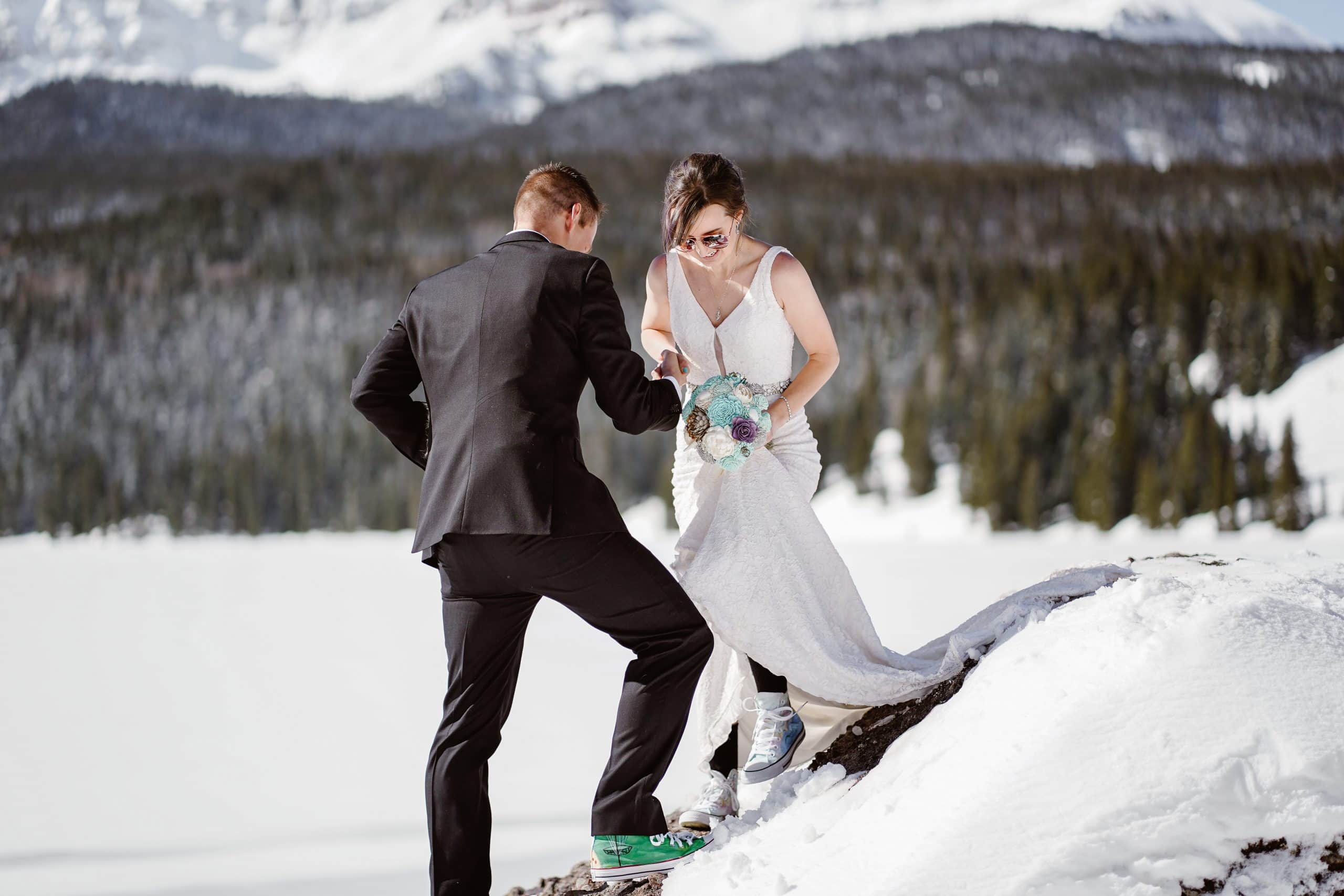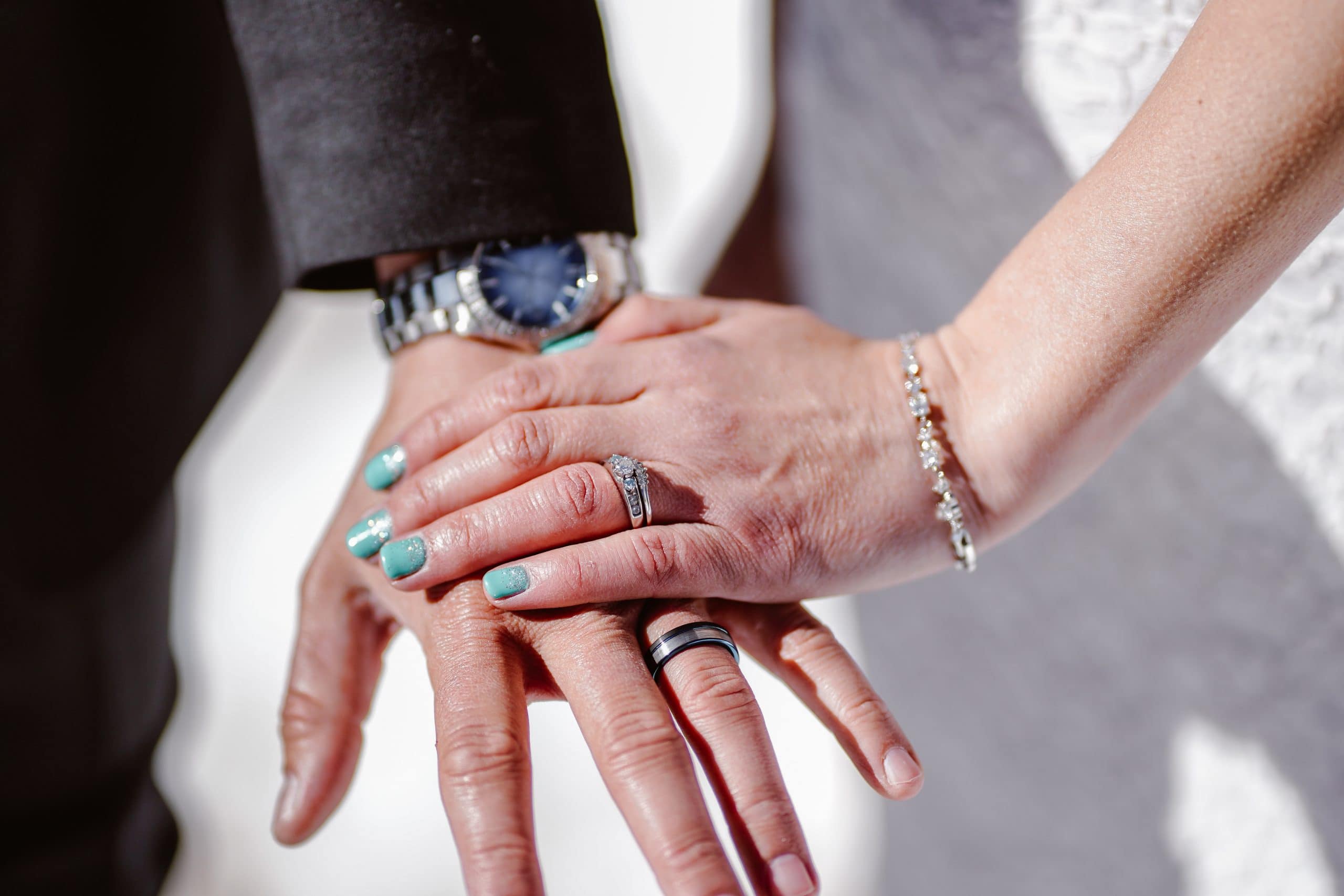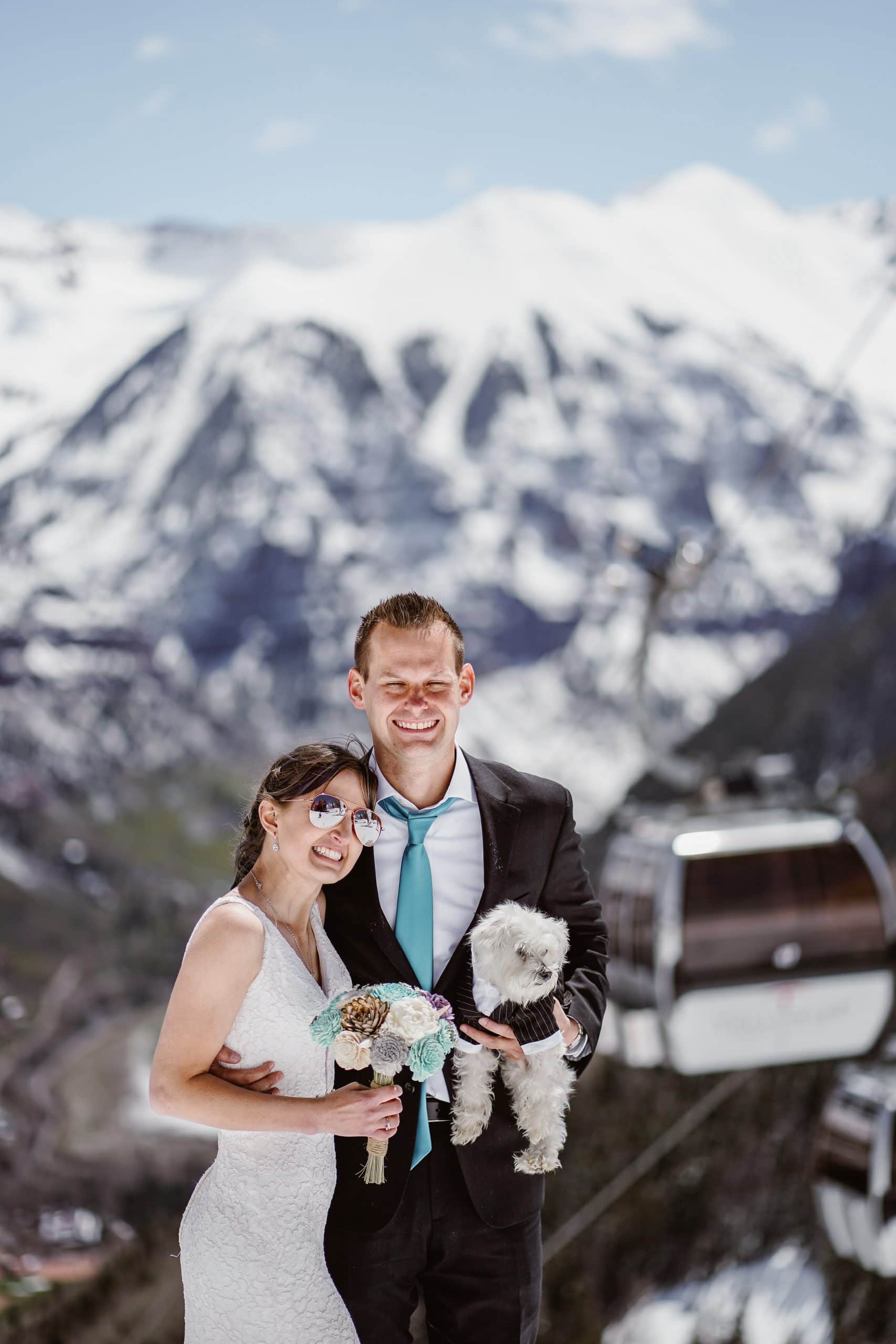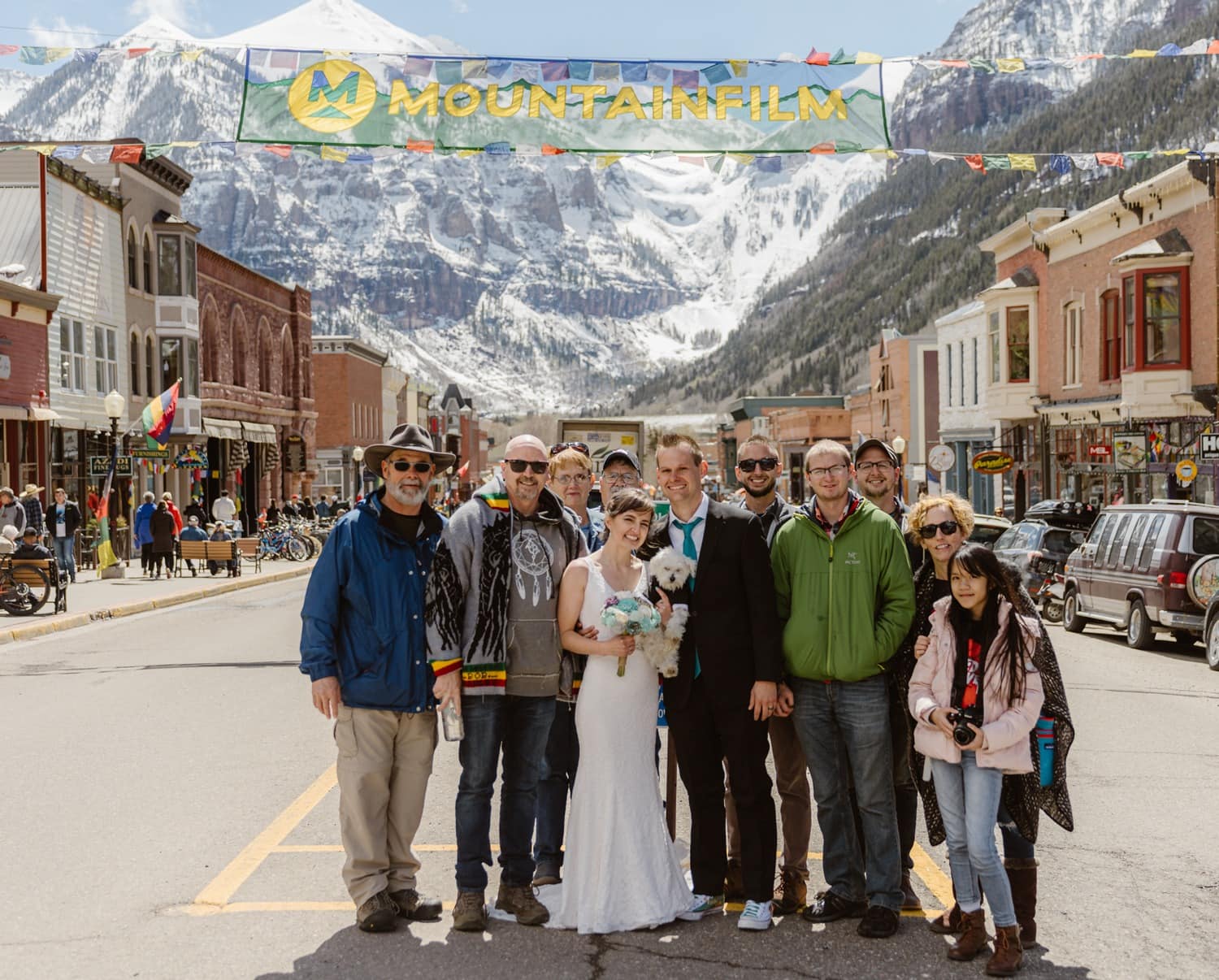 ---
BOOK ME FOR YOUR ELOPEMENT!
---
---
MORE FROM THE BLOG
---
FOLLOW ON THE GRAM!