Lily Lake – Rocky Mountain National Park Elopement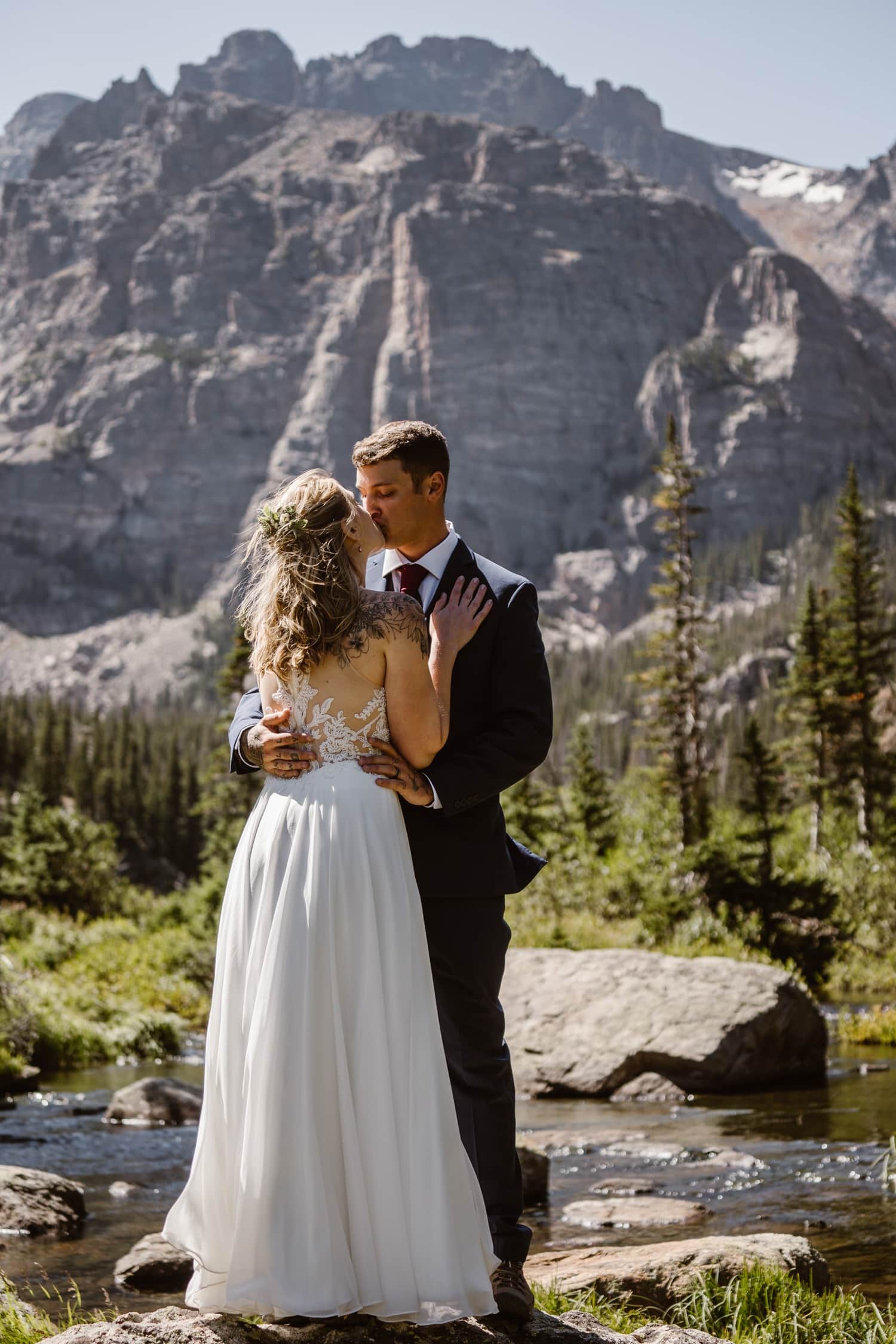 Lily Lake – Rocky Mountain National Park Elopement
I had been talking with Sara and Alex for some time leading up to their Lily Lake – Rocky Mountain National Park elopement. We had made a connection really quickly and we had gone back and fourth on tons of ideas together ranging from locations, vendor suggestions, dress shopping, hiking trails in the park and all around ideas of what to do in Colorado!
It was really a fun way of getting to know each other before their Lily Lake Rocky Mountain National Park elopement and I was so excited for the morning when we finally meet up on their special day! We met as the sun rose from the east for their first look and they shared their vows as the alpenglow hit Longs Peak behind them. The morning was brisk and the morning air pushed steam off the reflections from the lake behind them. It was an absolutely stunning morning with the most calm conditions and beautiful colors showing off for these two visitors.
---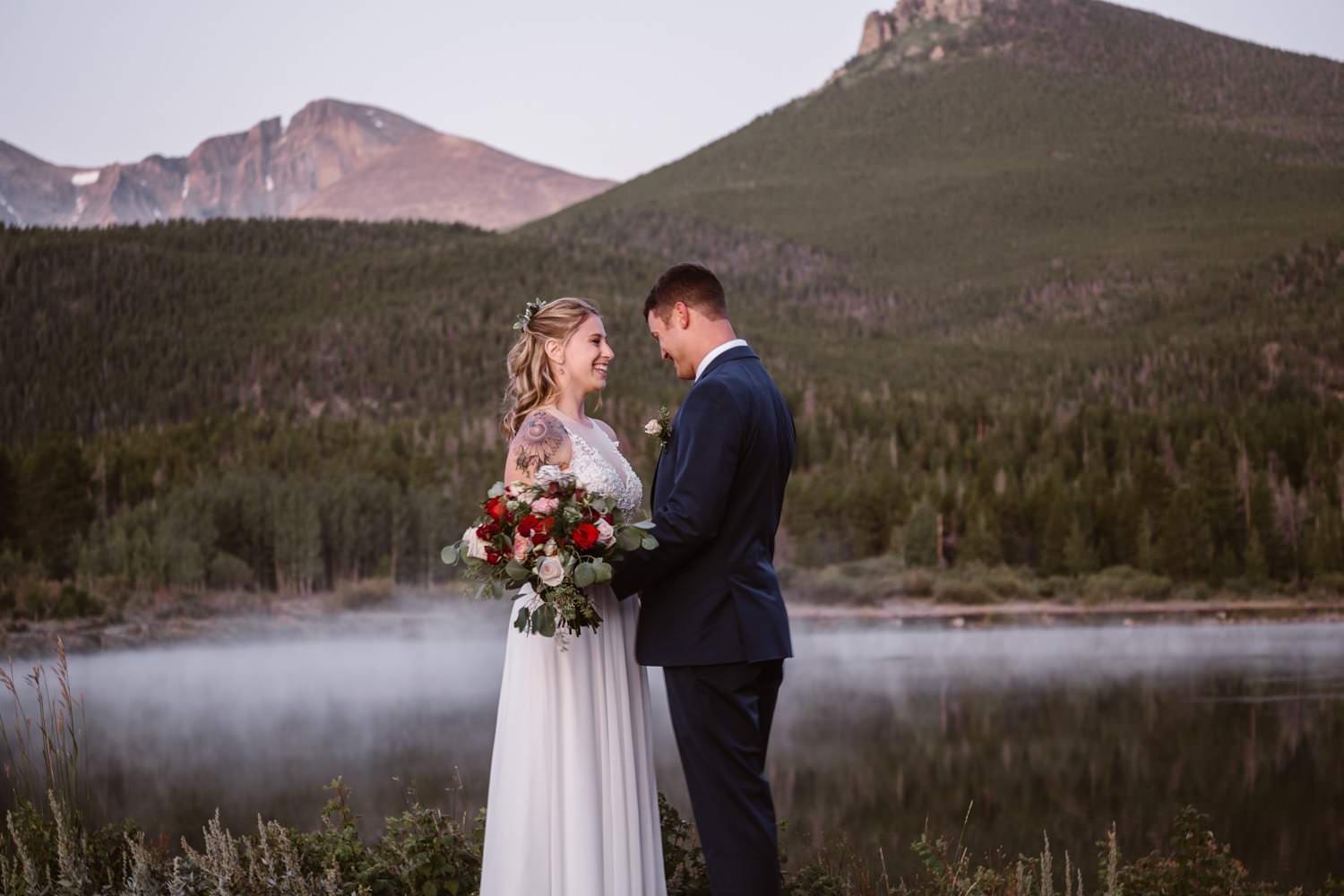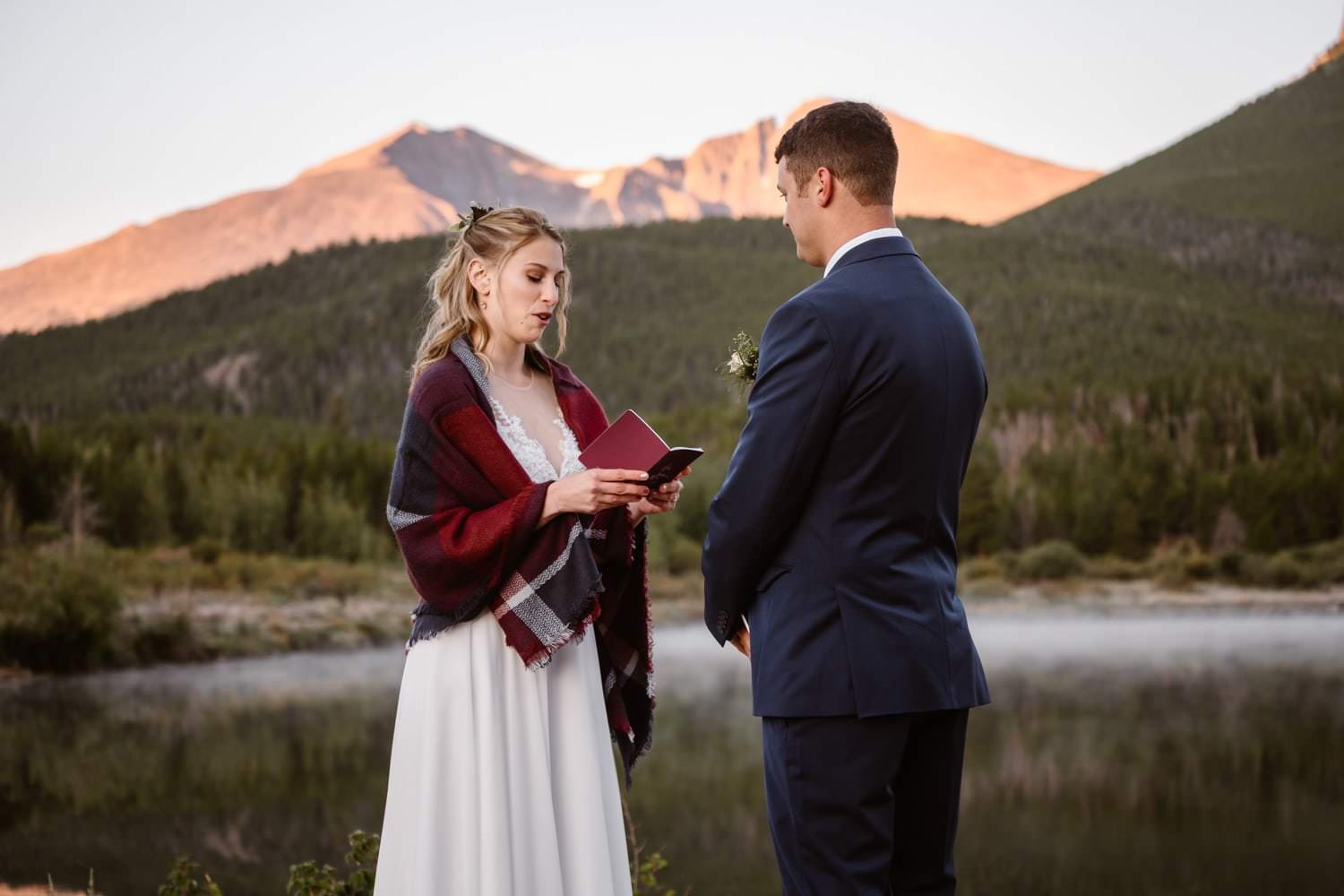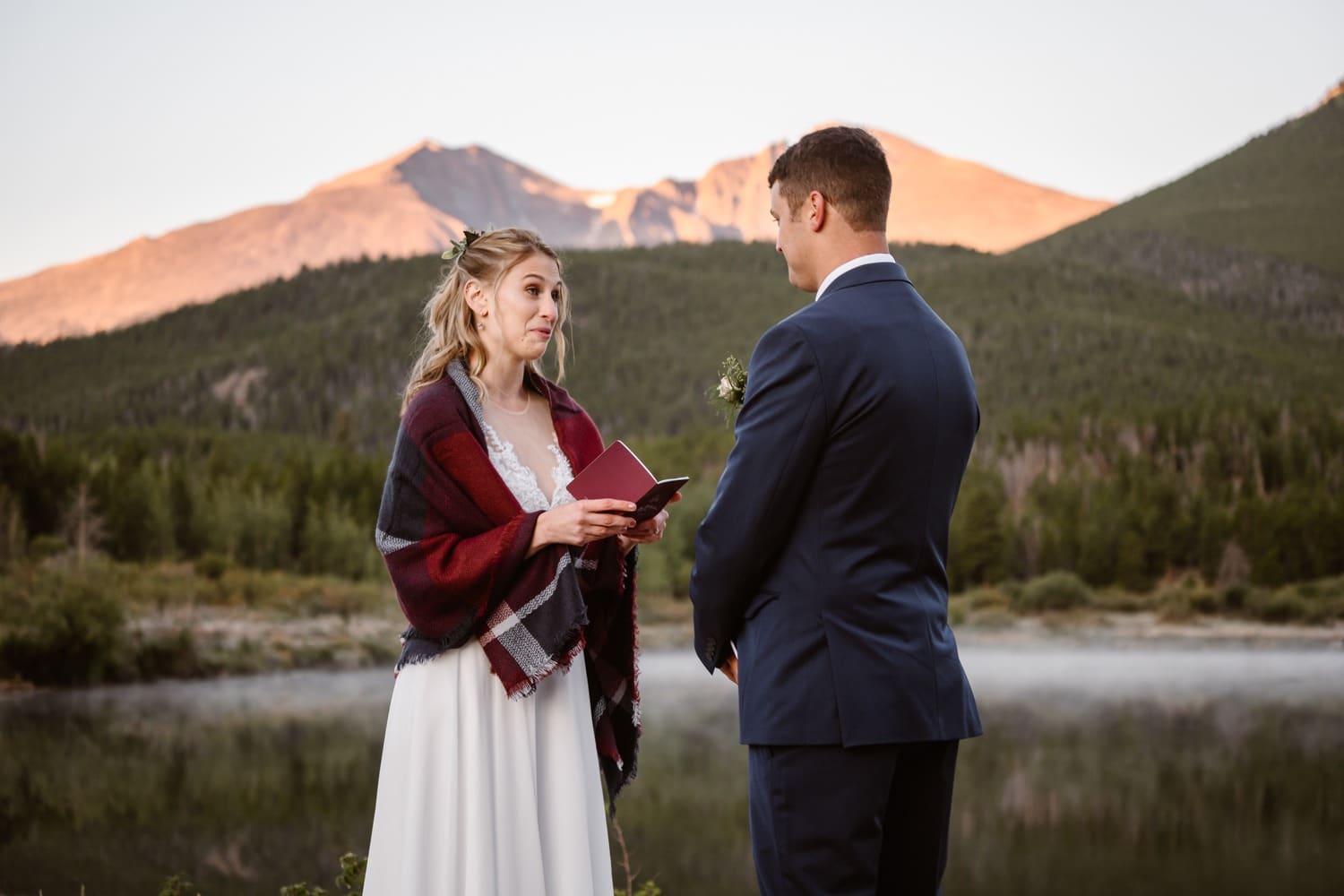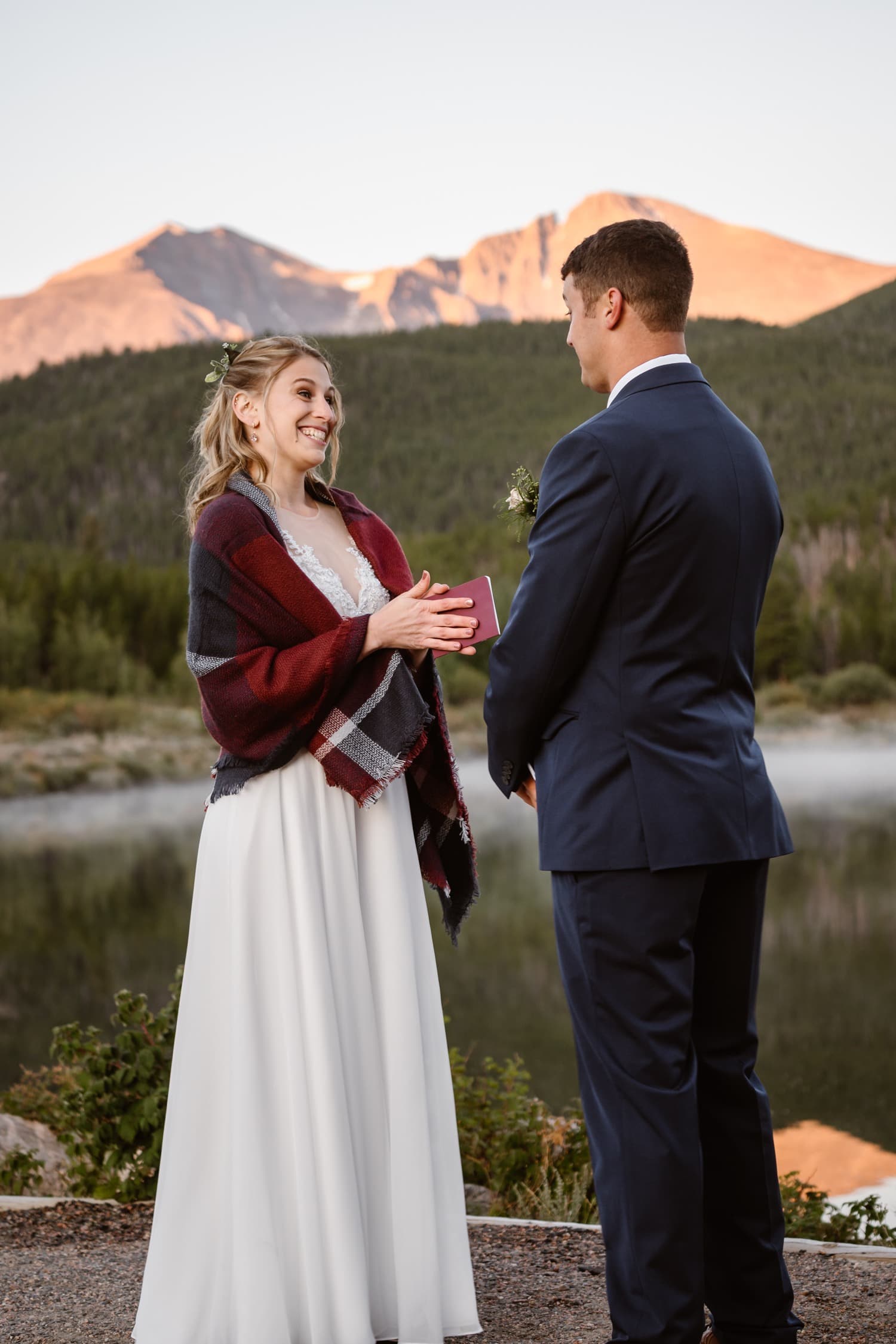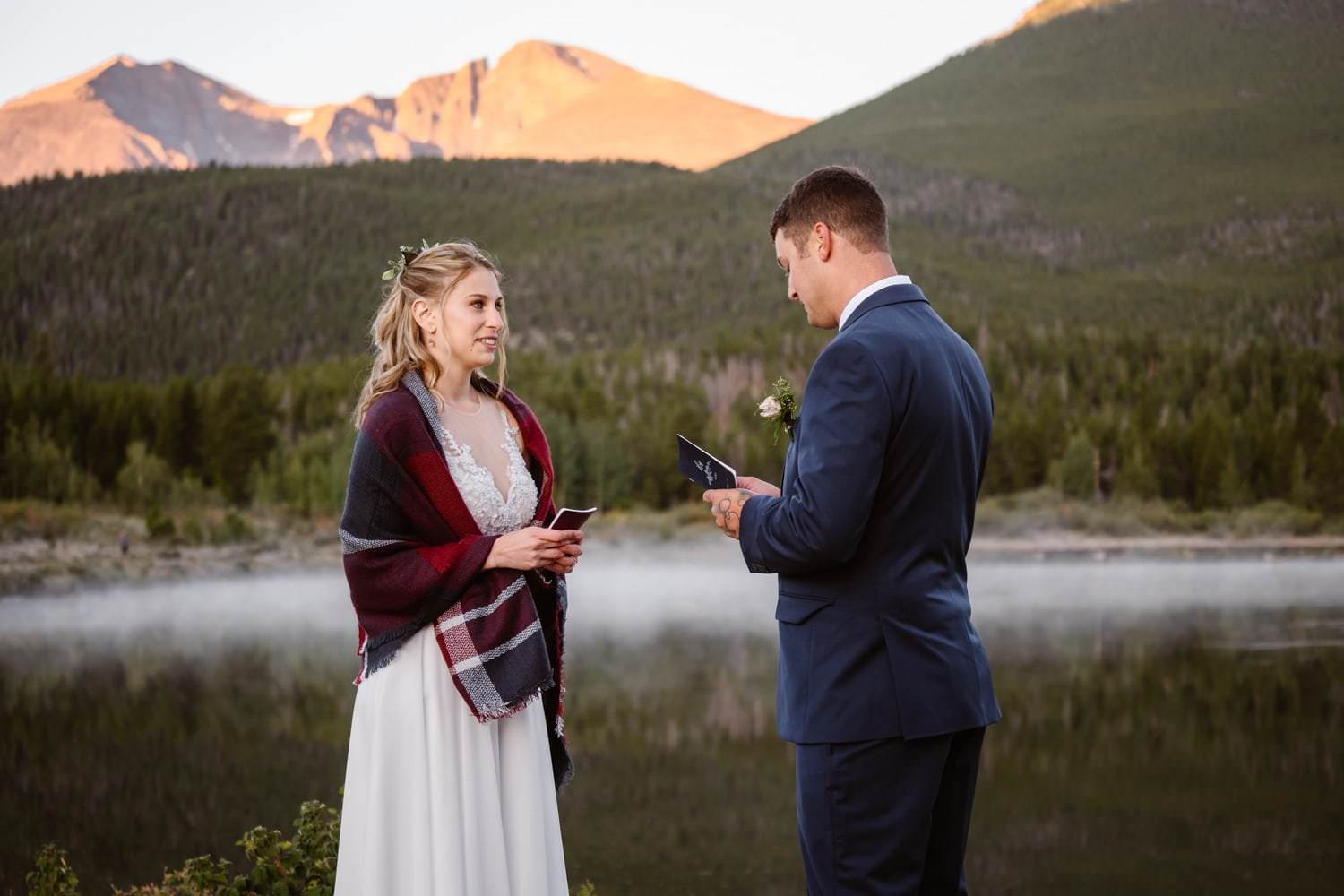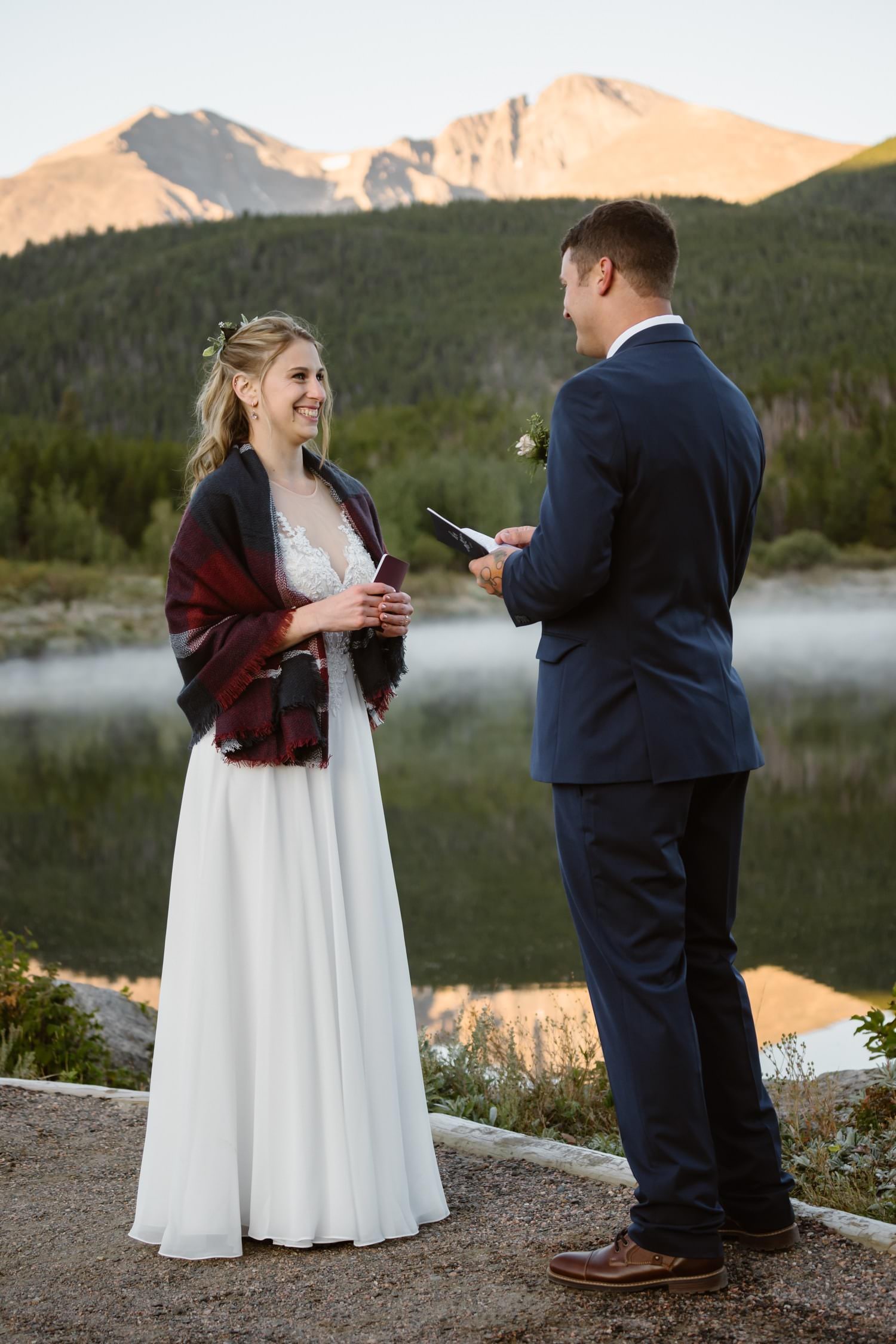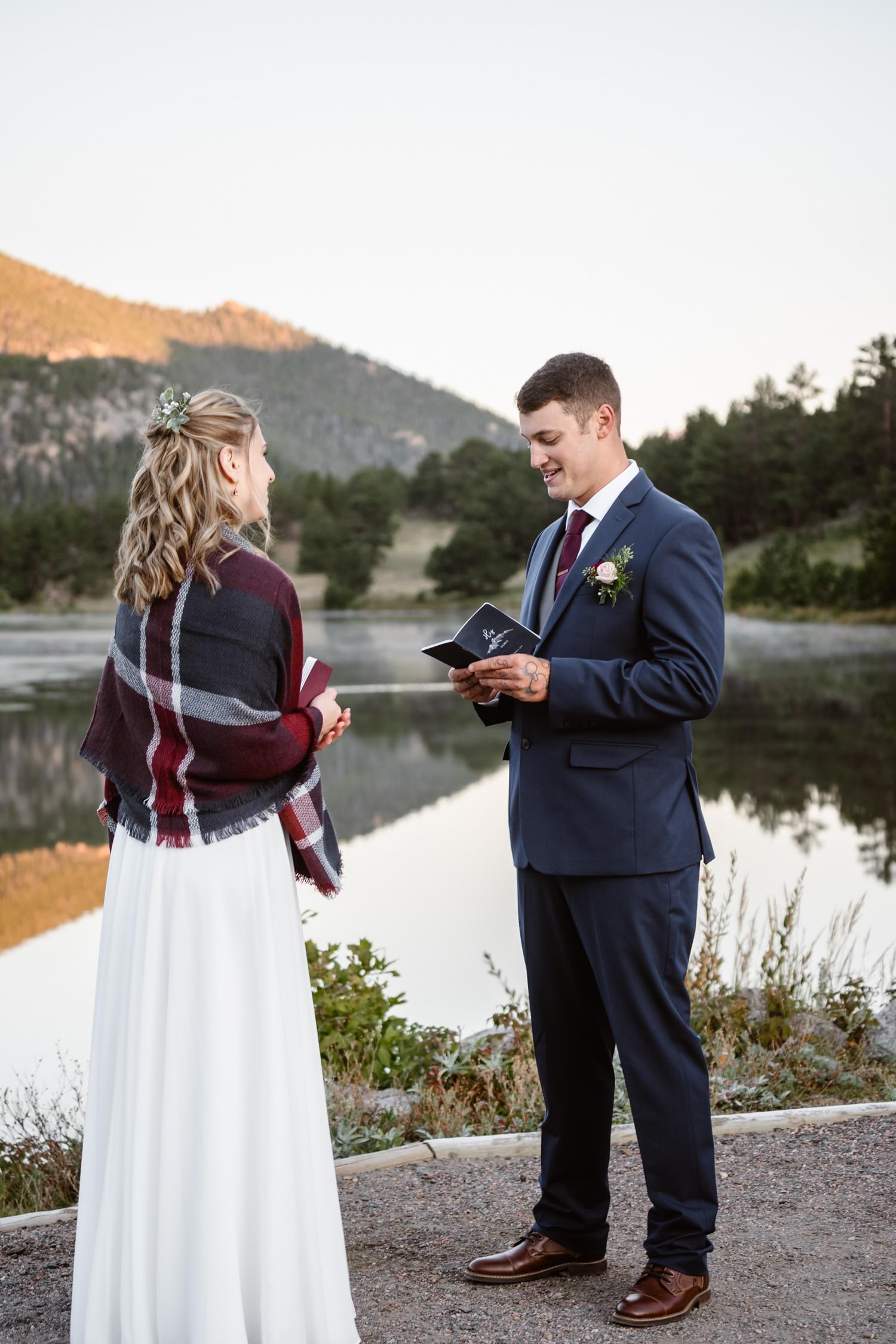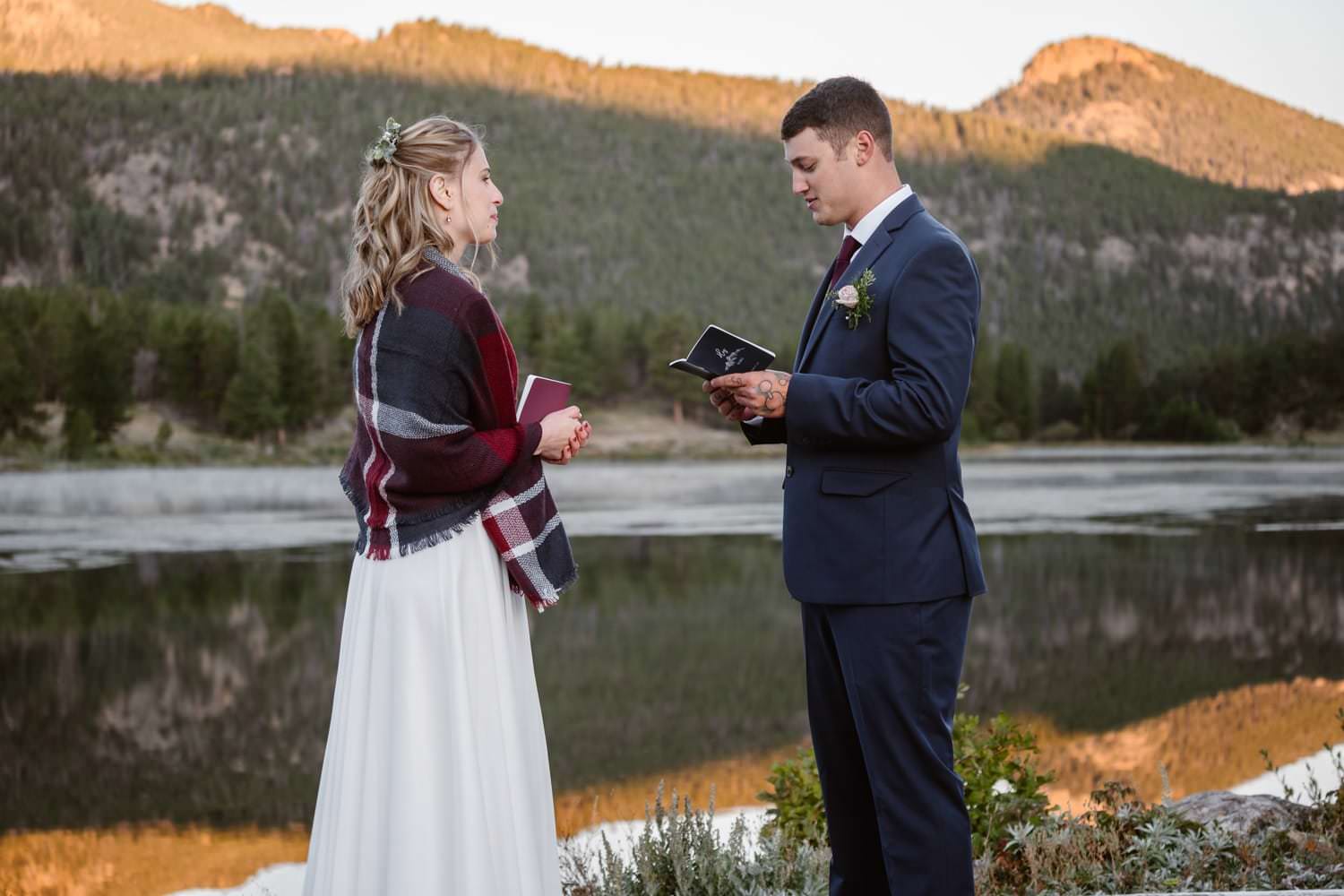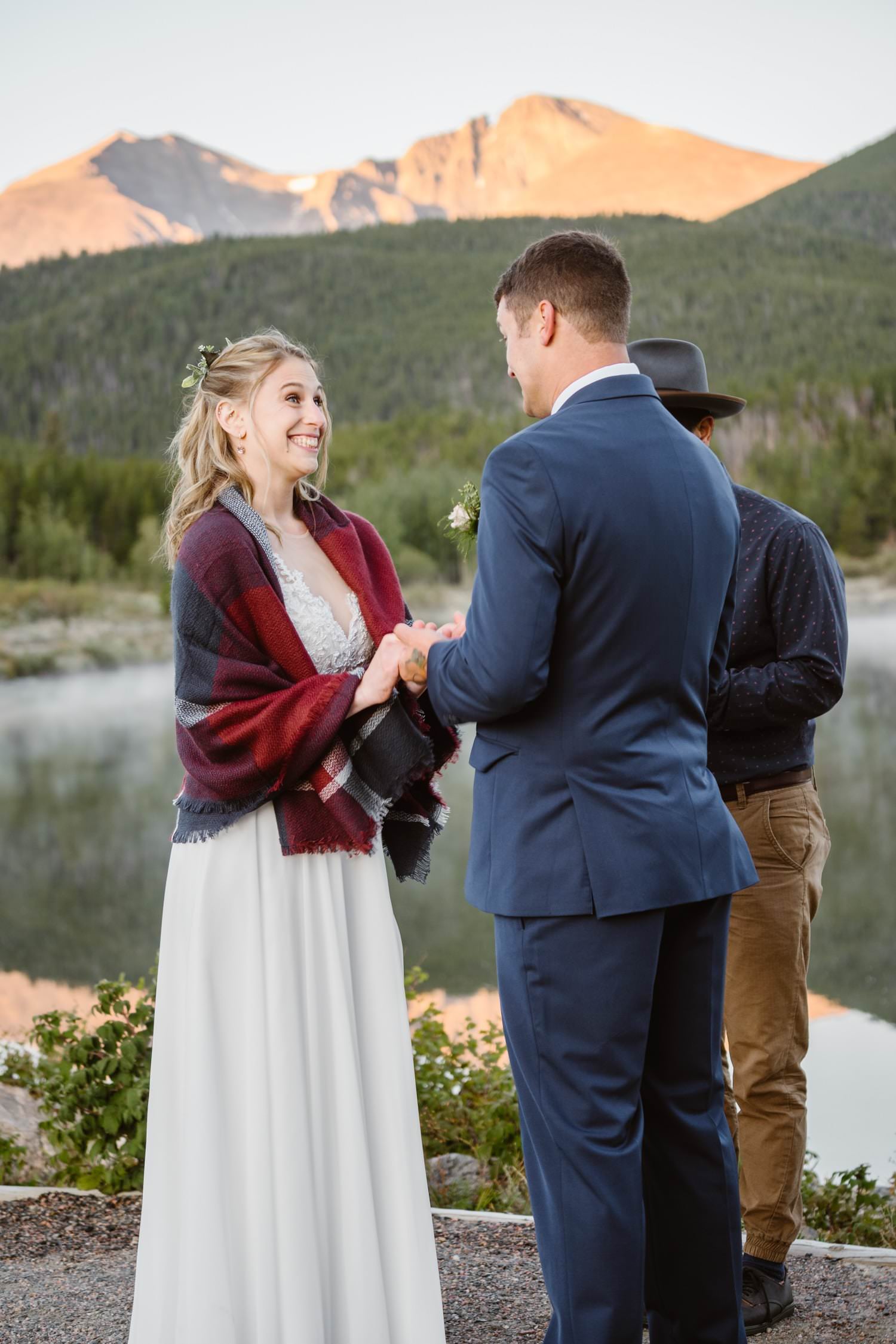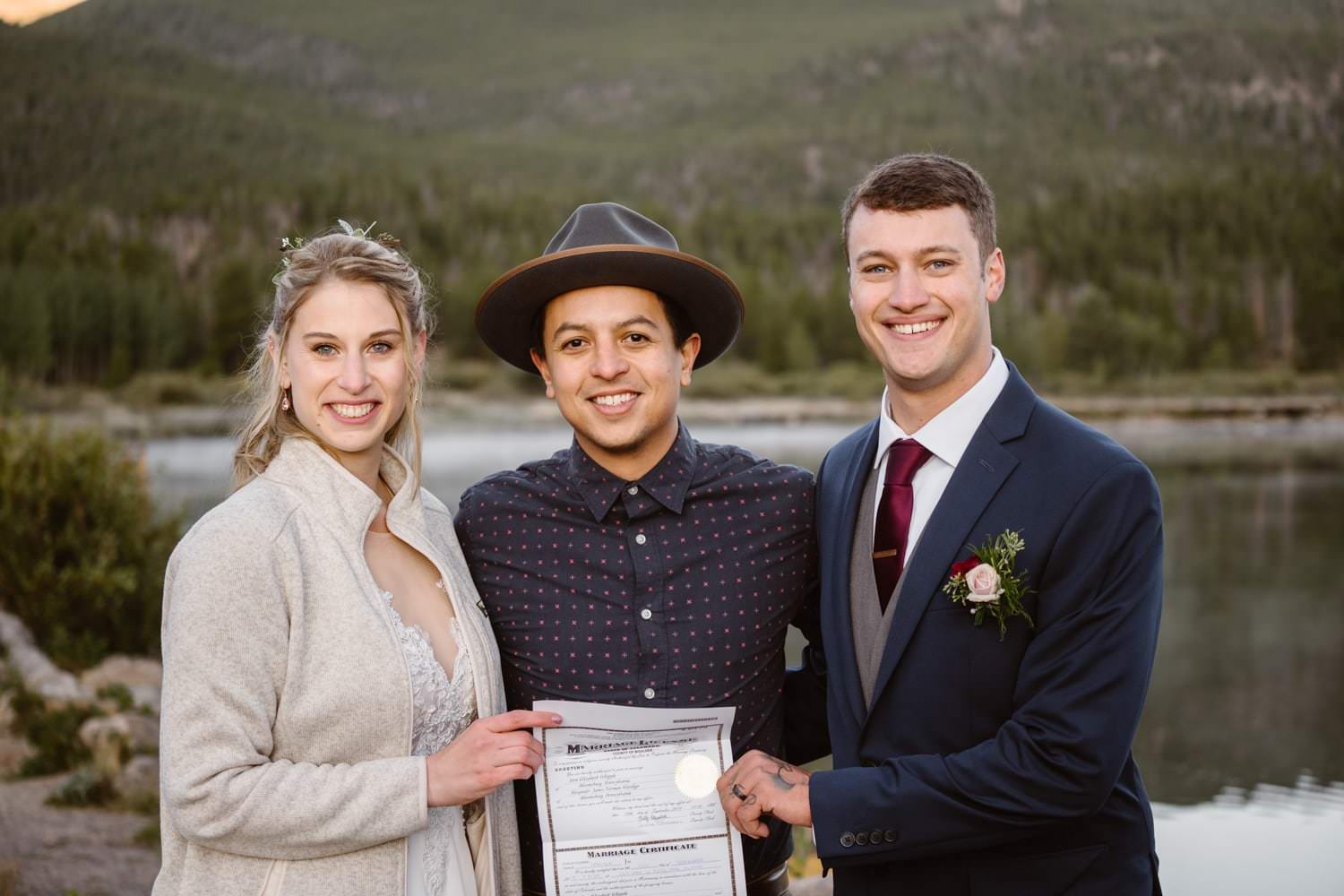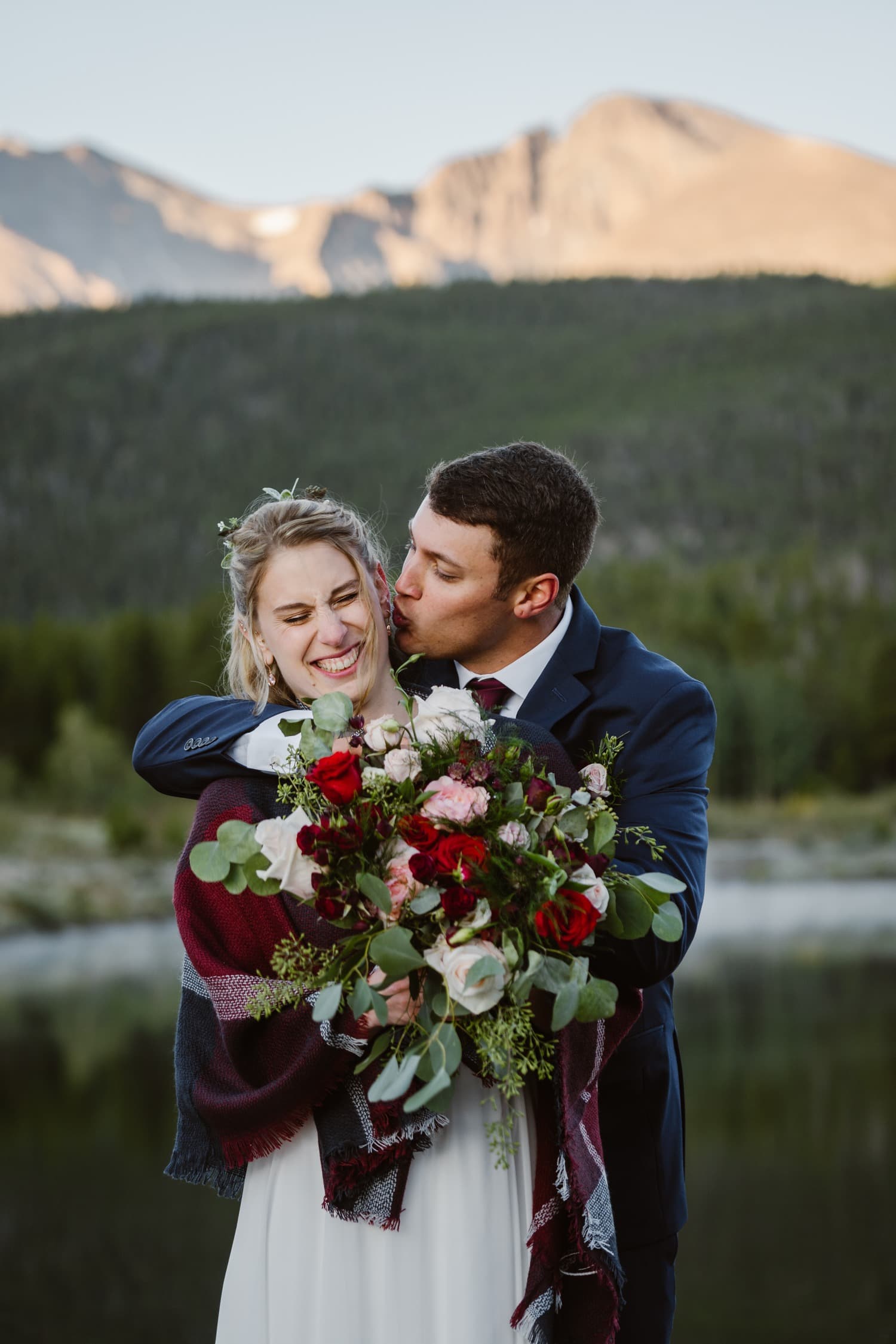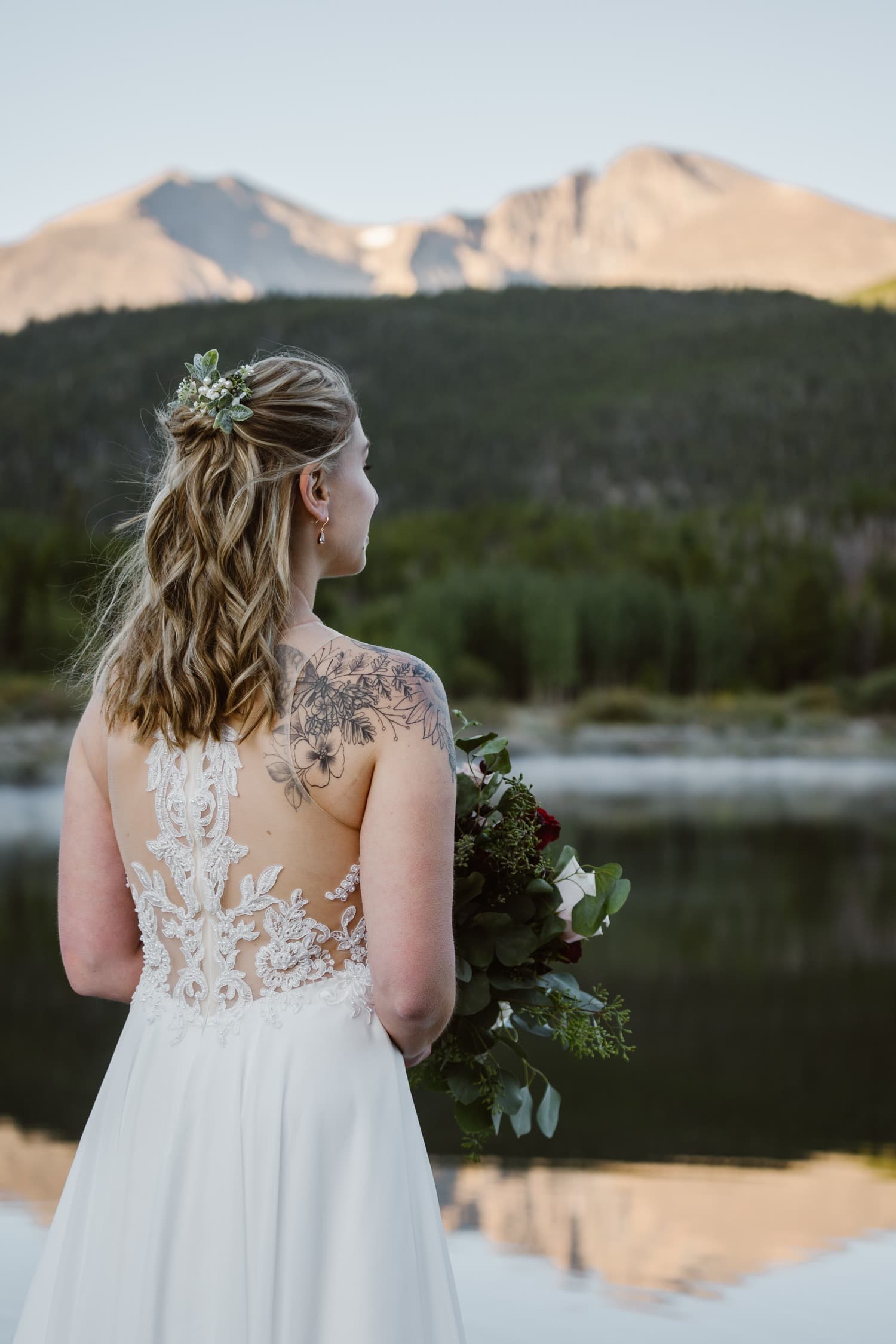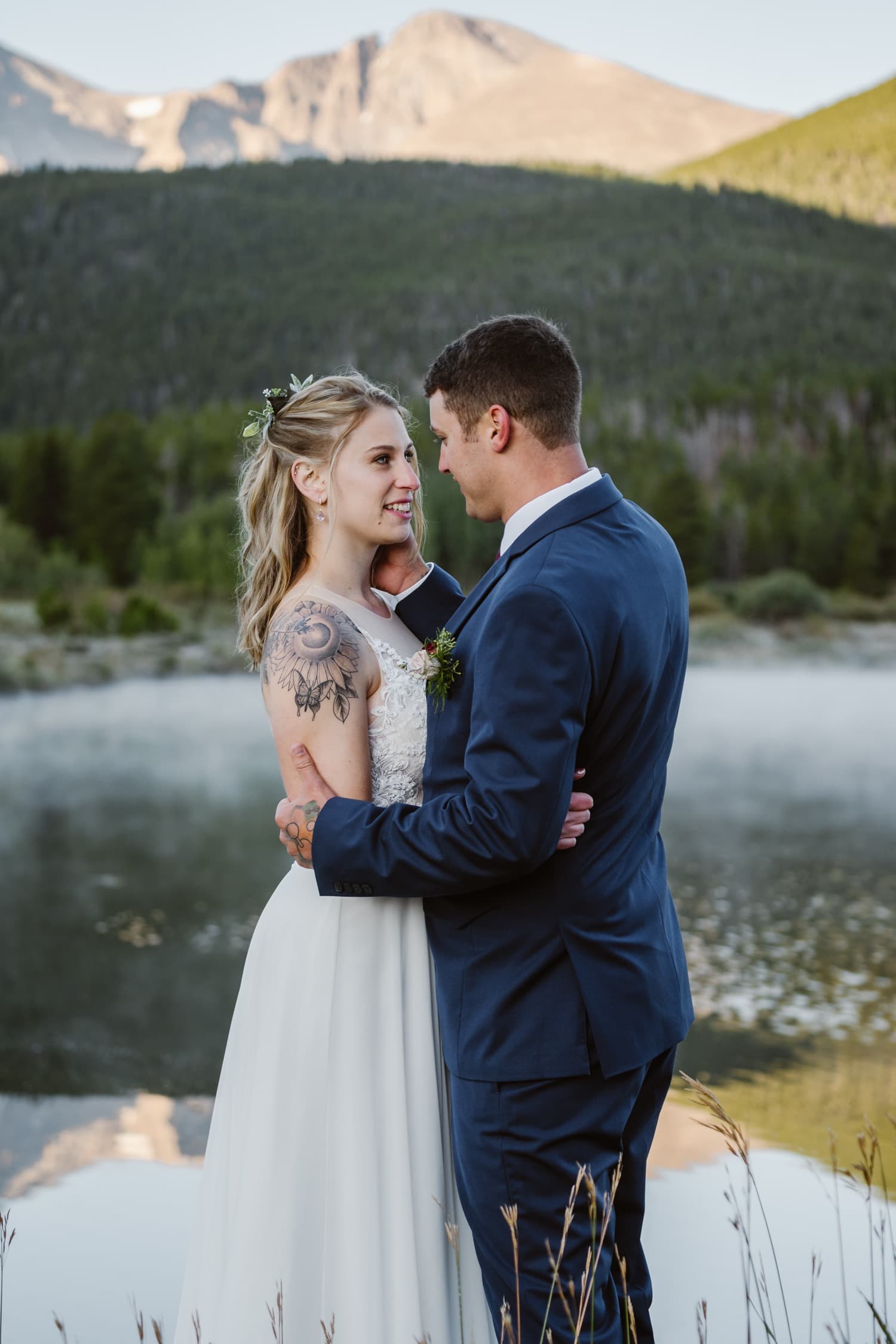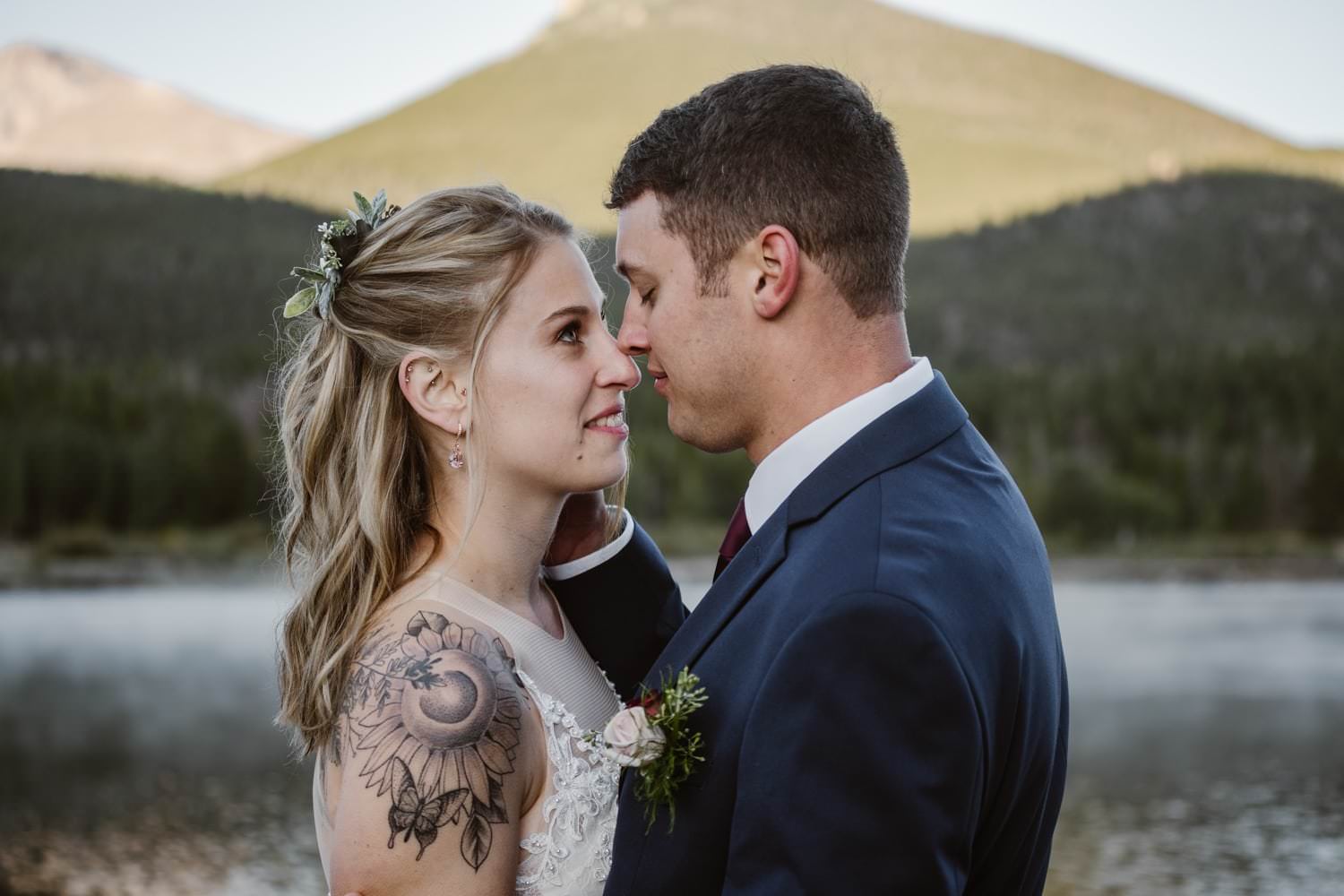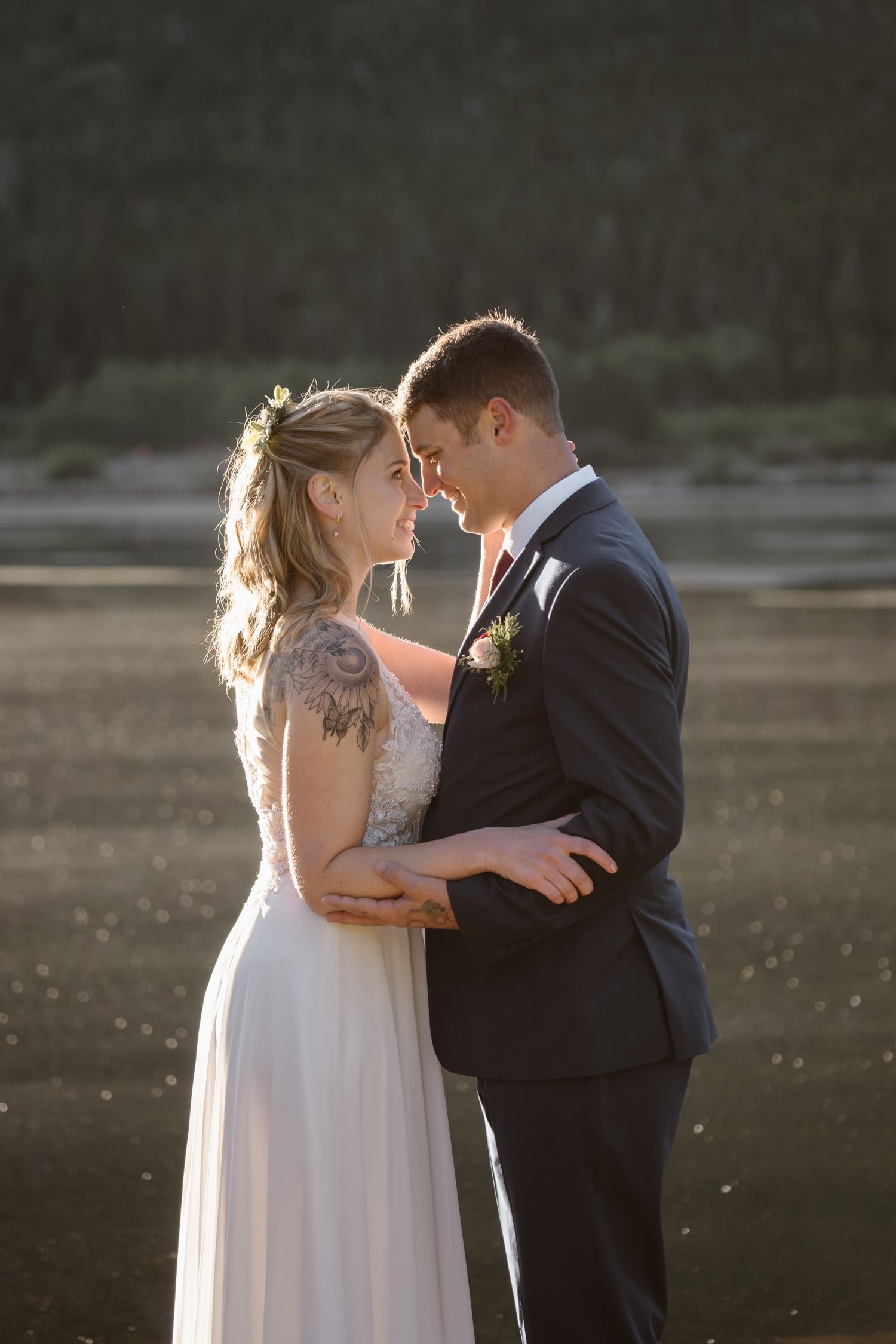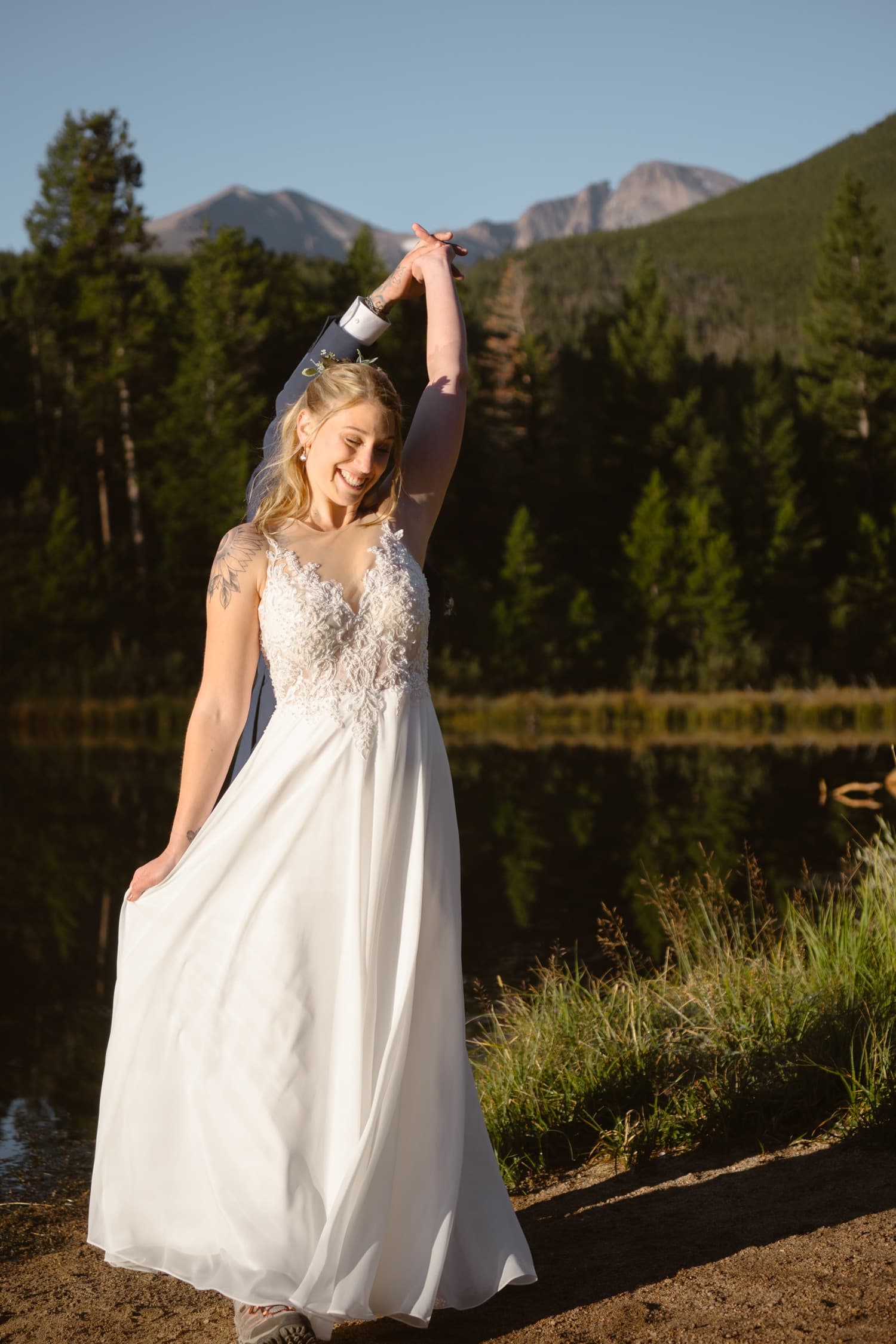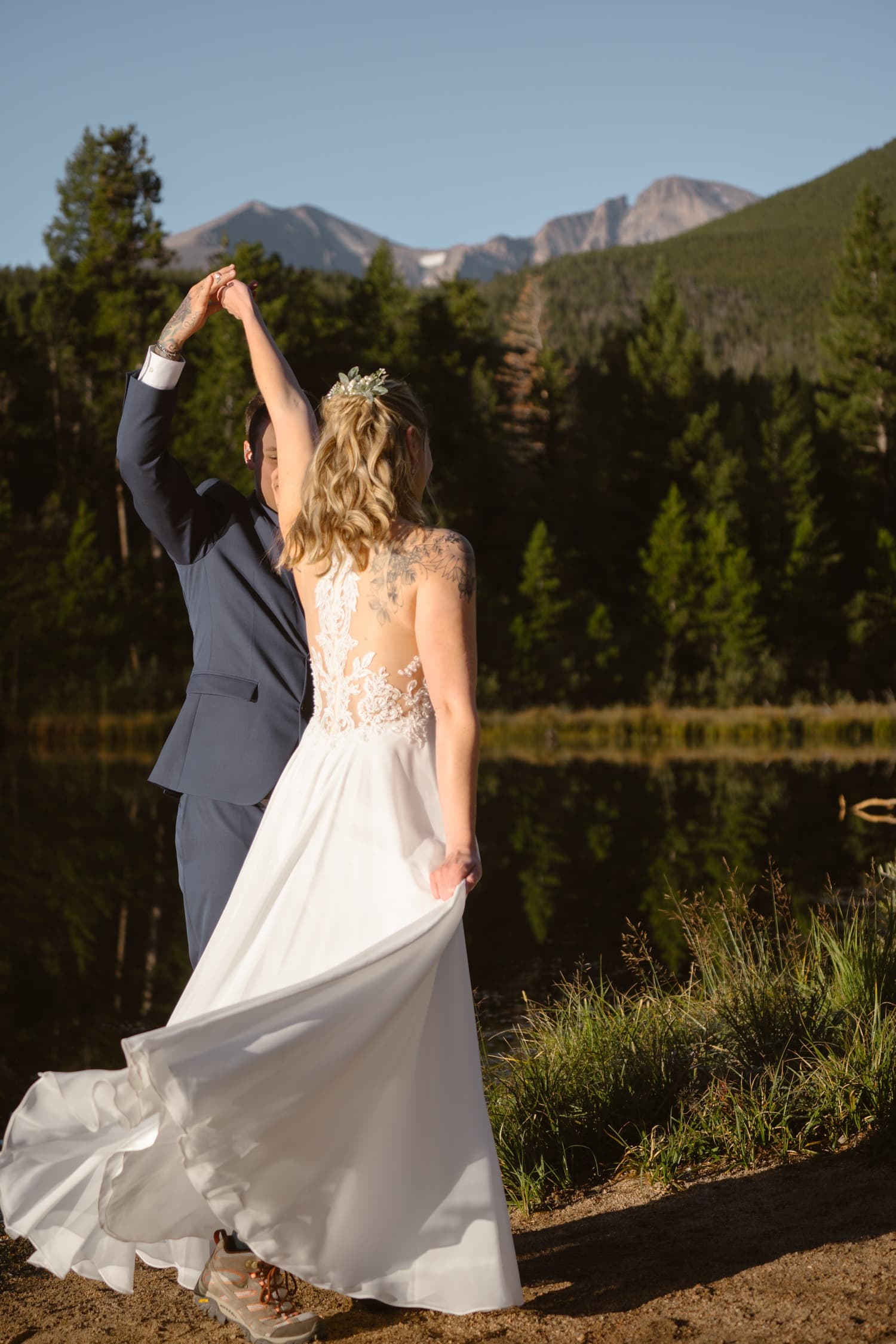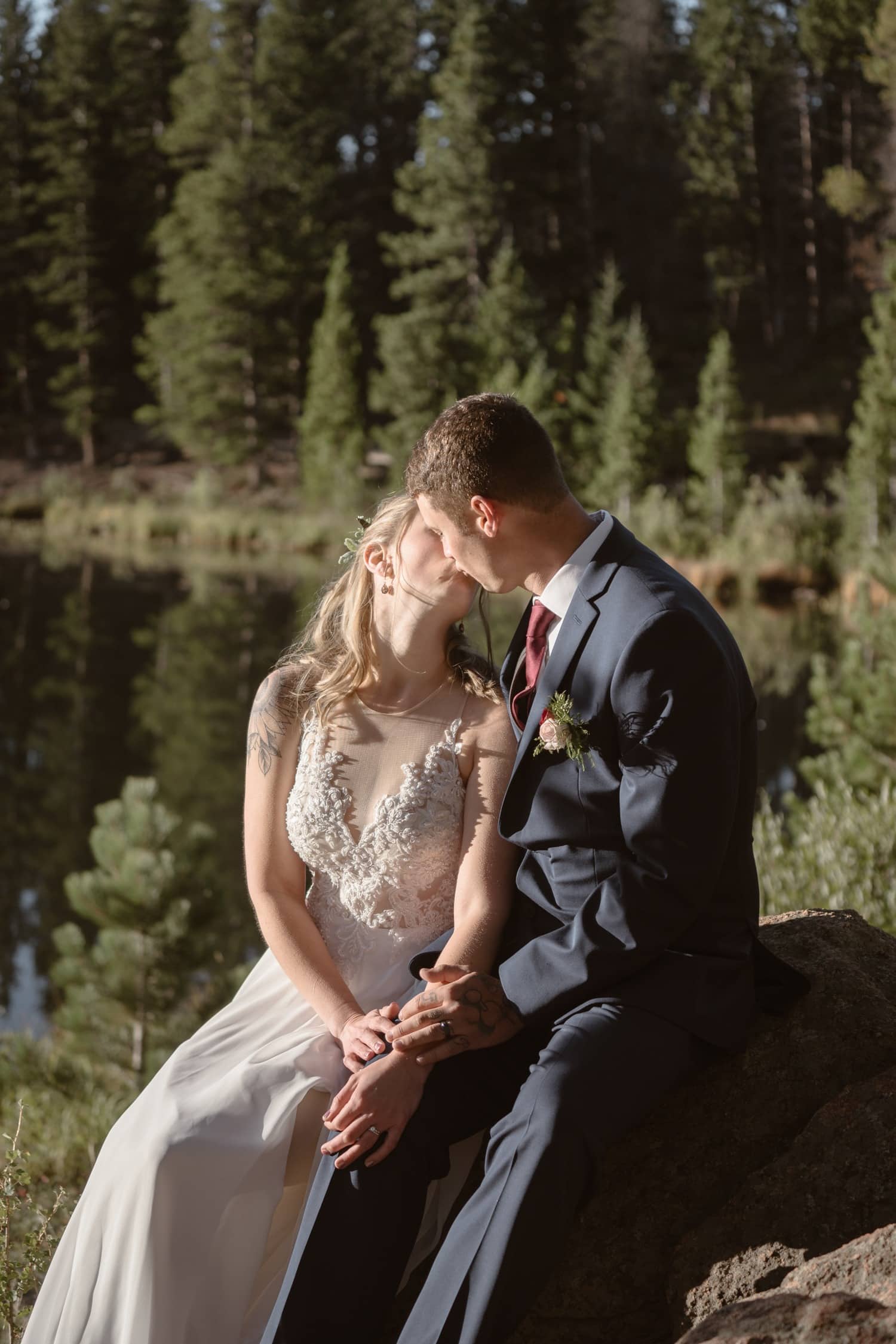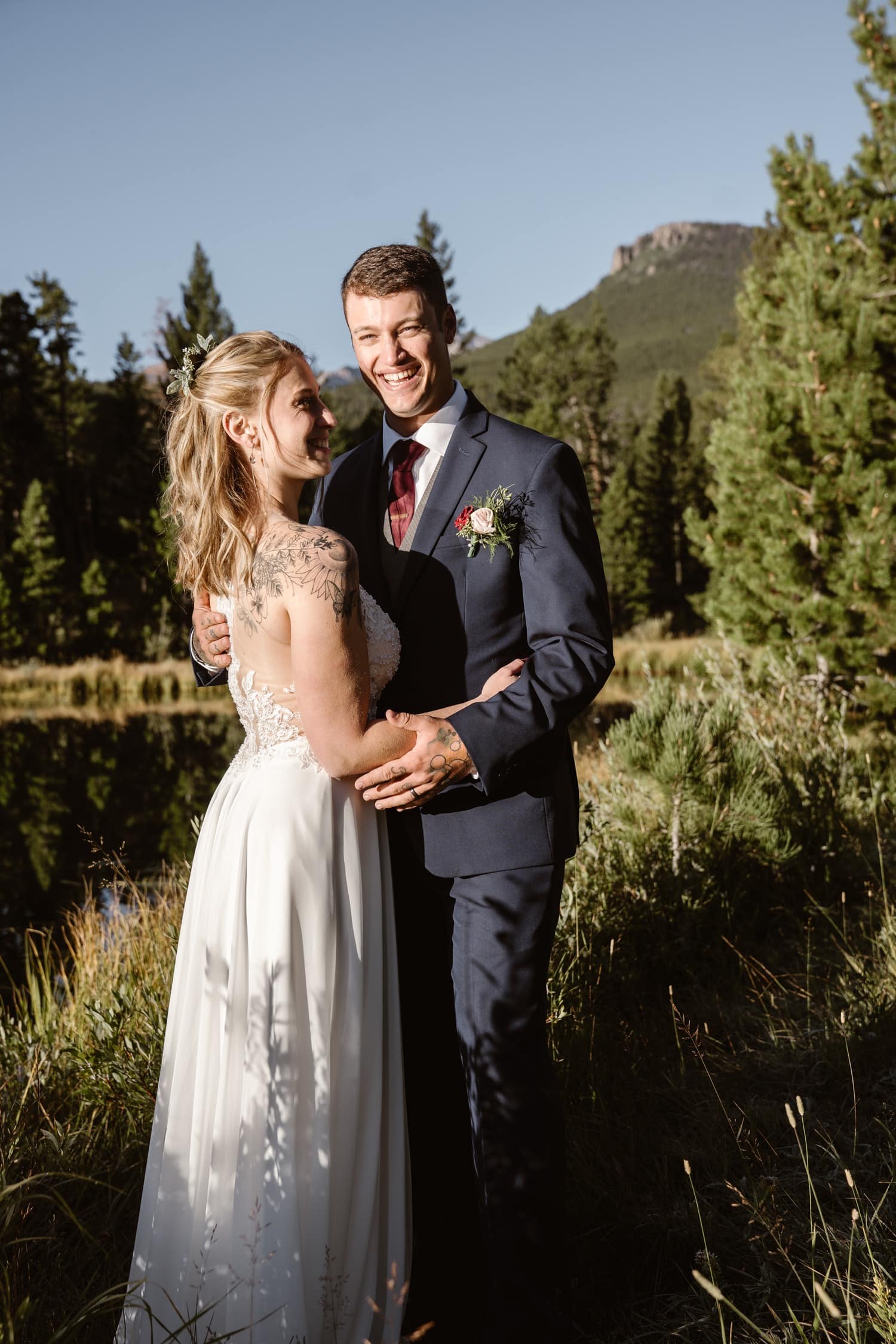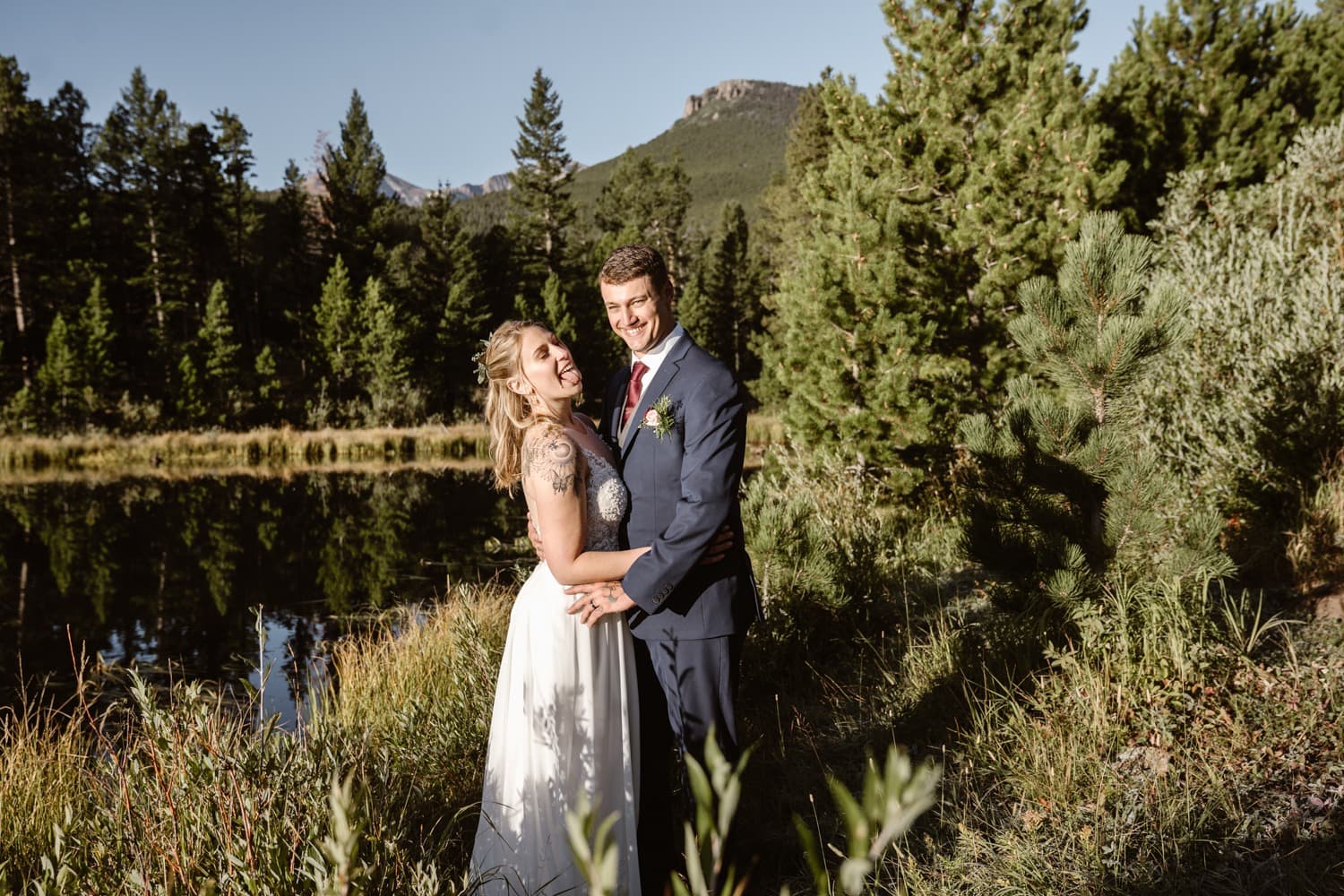 ---
We then set off to hike up towards Loch Lake in Rocky Mountain National Park for the second portion of their elopement. I always love when couples from outside of the state come to visit Colorado. They really take in the beauty of this wonderful state and it's so fun "showing" off the stunning mountains and alpine lakes. These two constantly had a smile on their face and really took in the 4 mile hike up to the Loch while hiking by waterfalls and pine trees.
---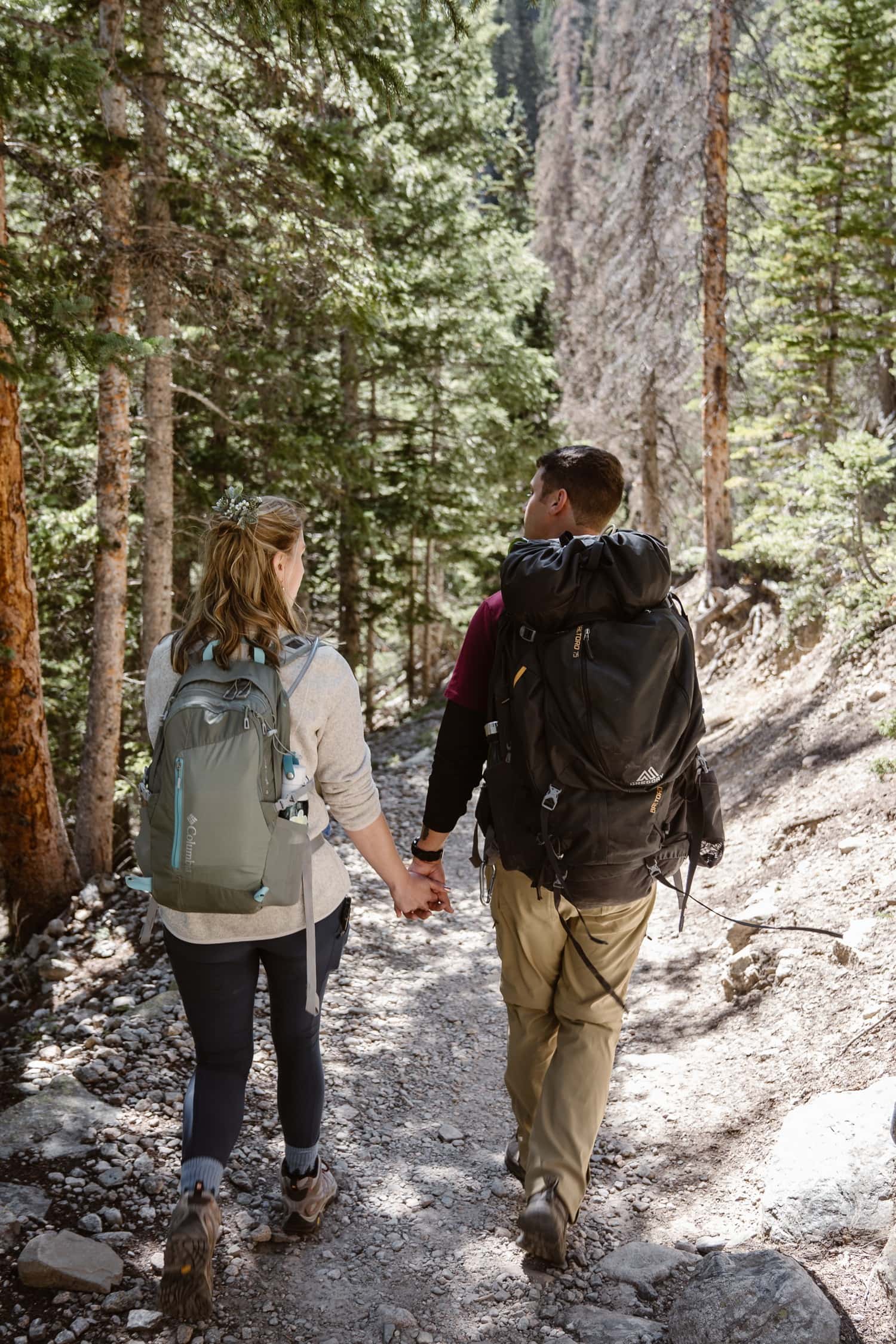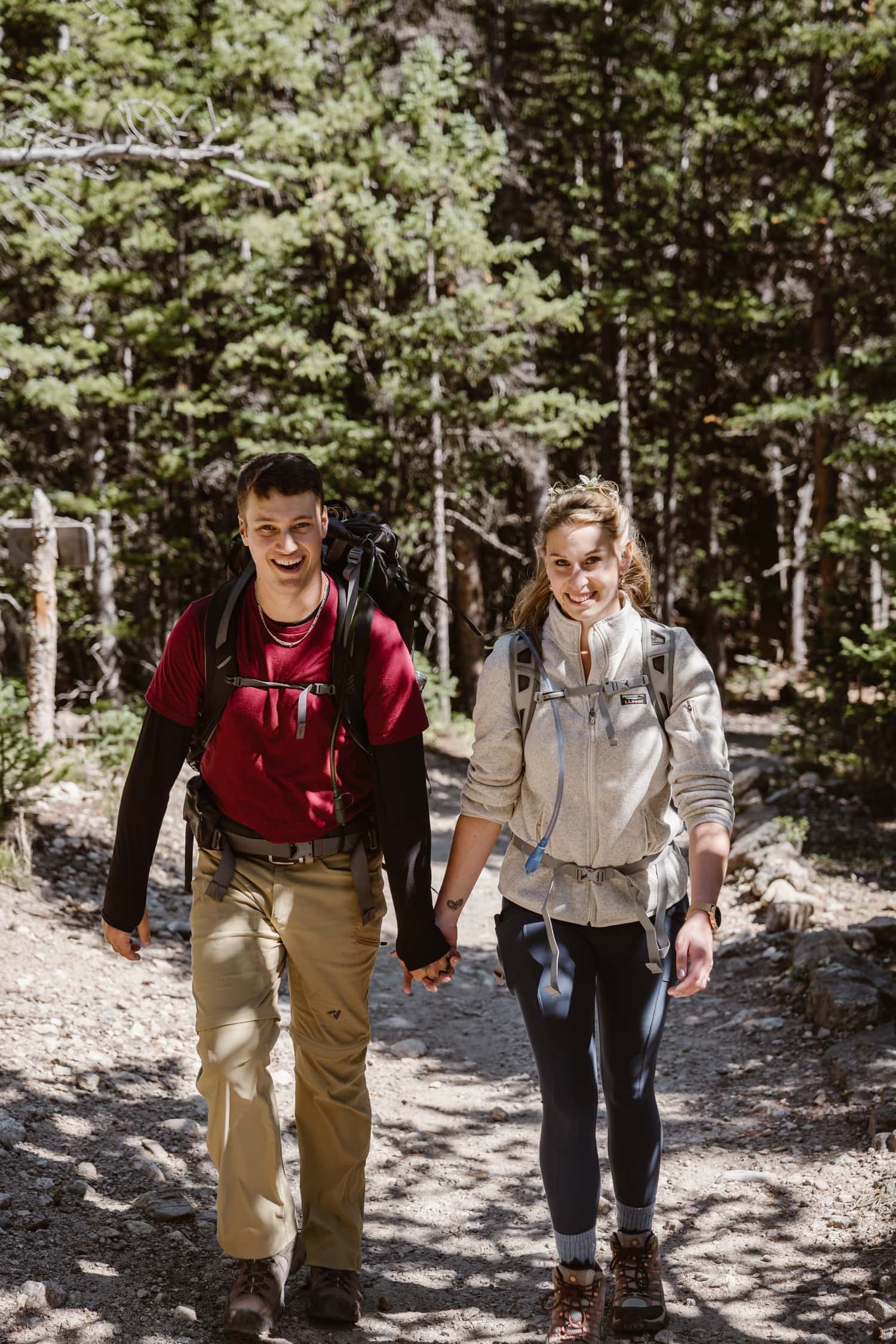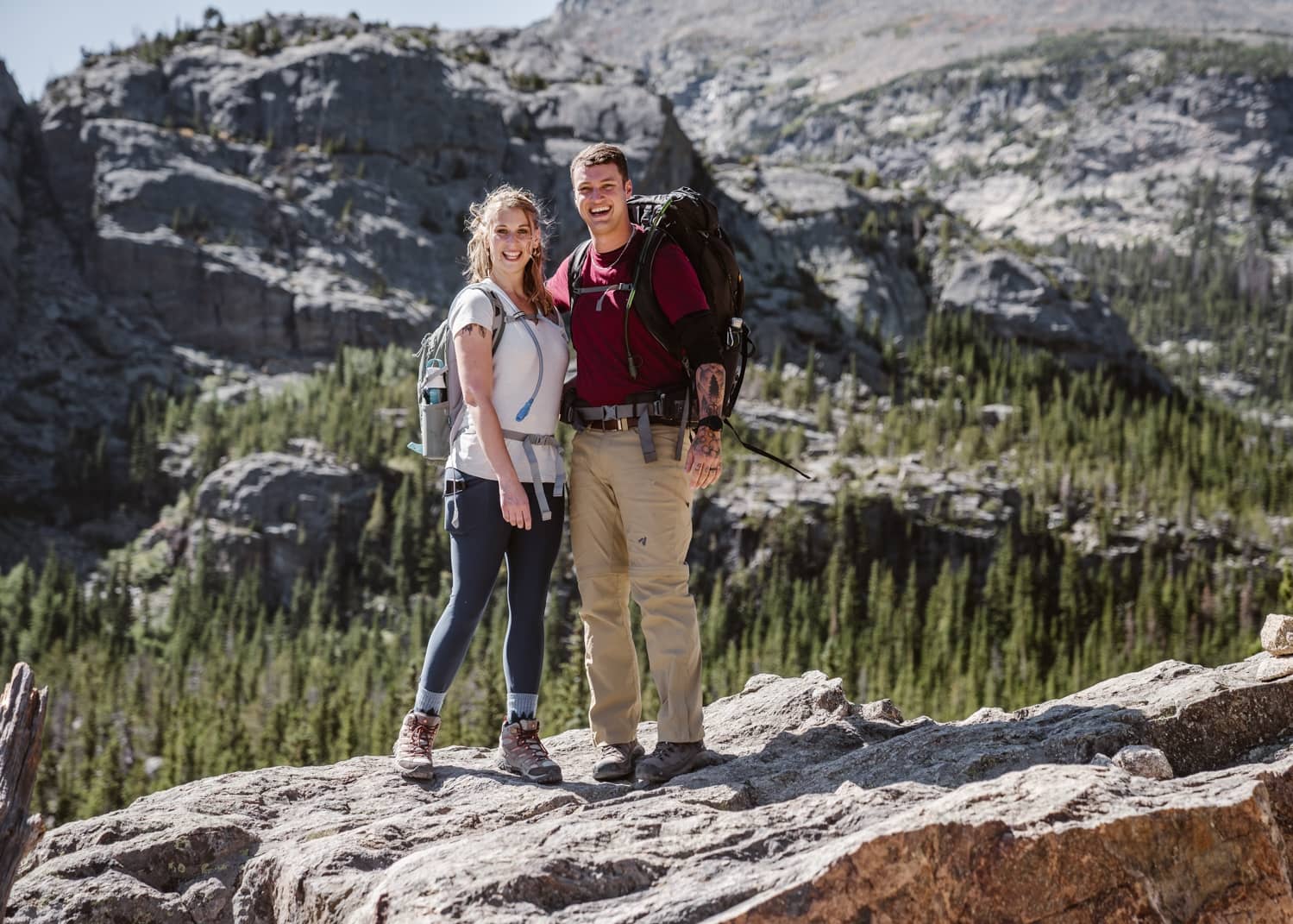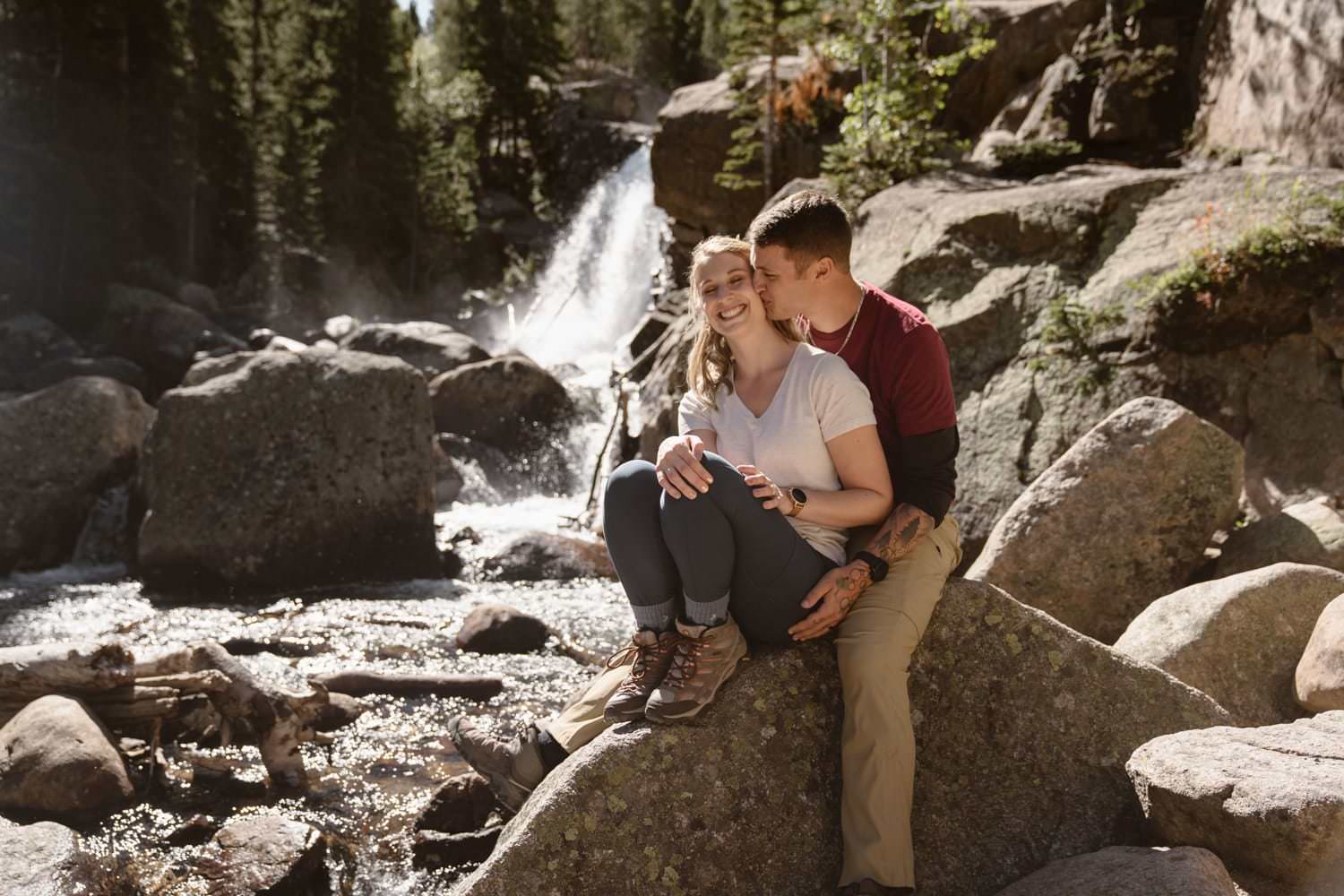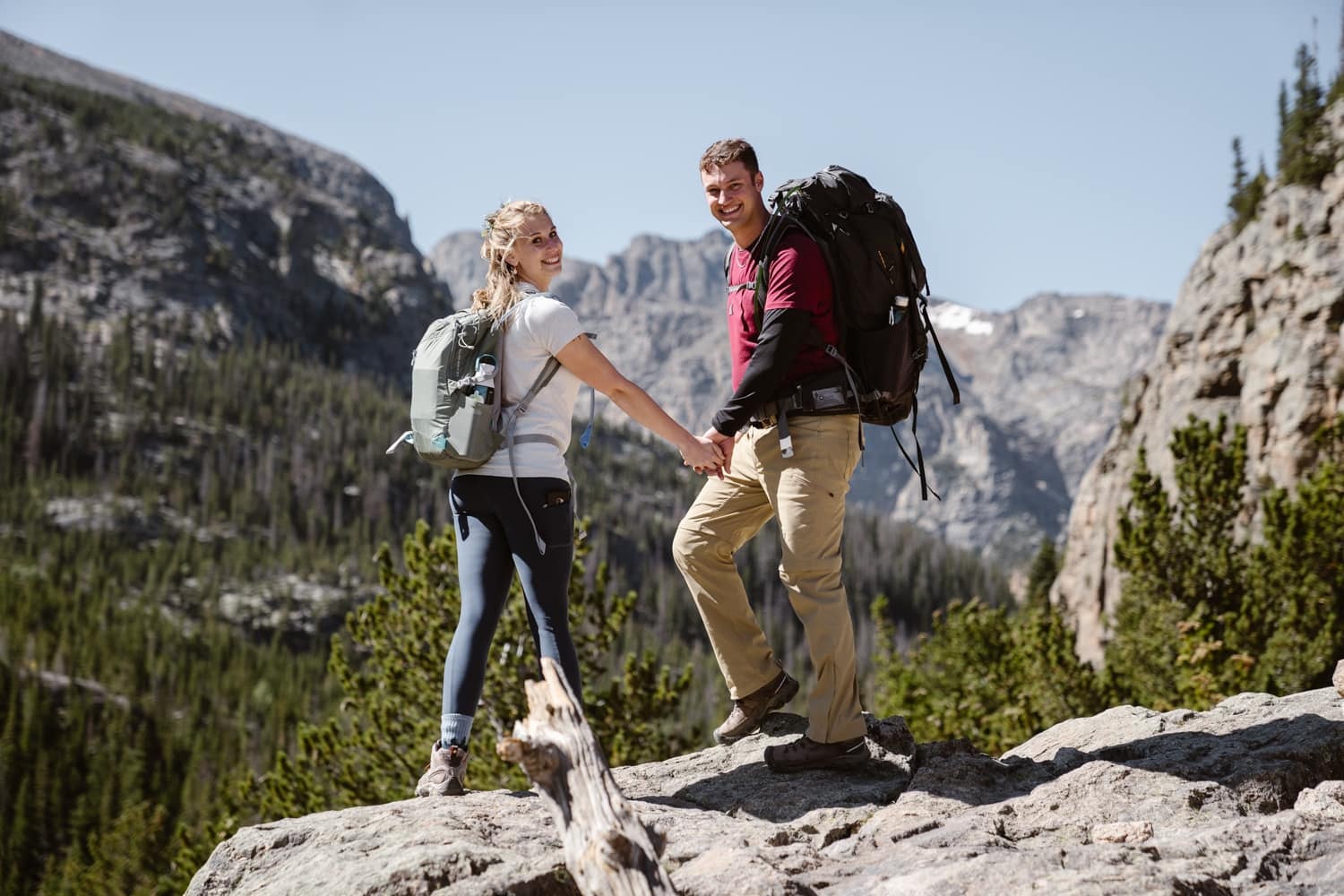 ---
We finally arrived from our hike at the Loch and it was such a magical place to cap off the day. I could have spent hours capturing their love! They had such a fun, whole hearted connection with one another. You could really tell they were right for each other. I was so incredibly grateful to have such a full experience with them both. Dating back to the time they reached out to me, to the sunrise vows and then finishing at the Loch. It was an unforgettable experience for me and I can't thank them enough for having me be a part of their special day!
---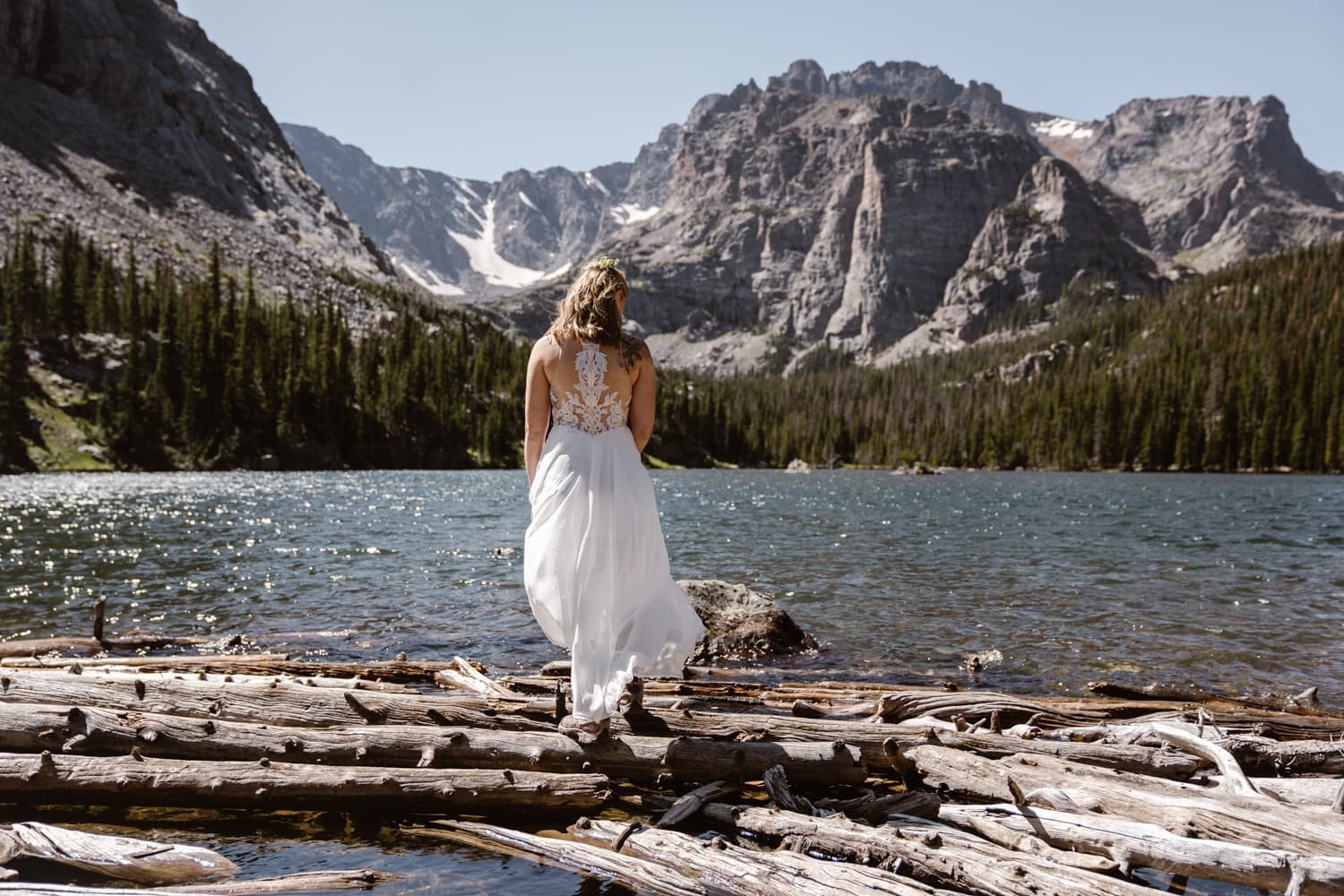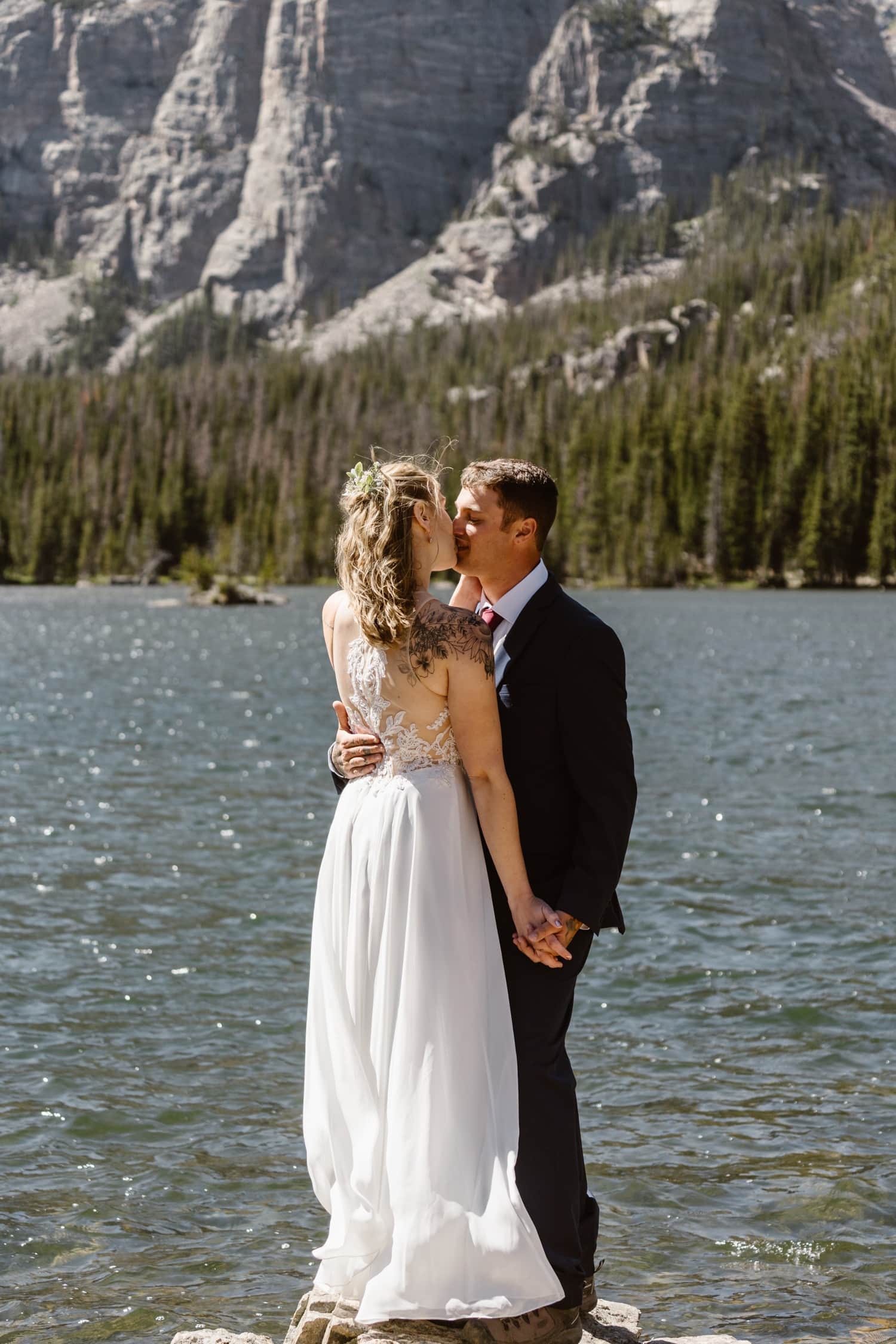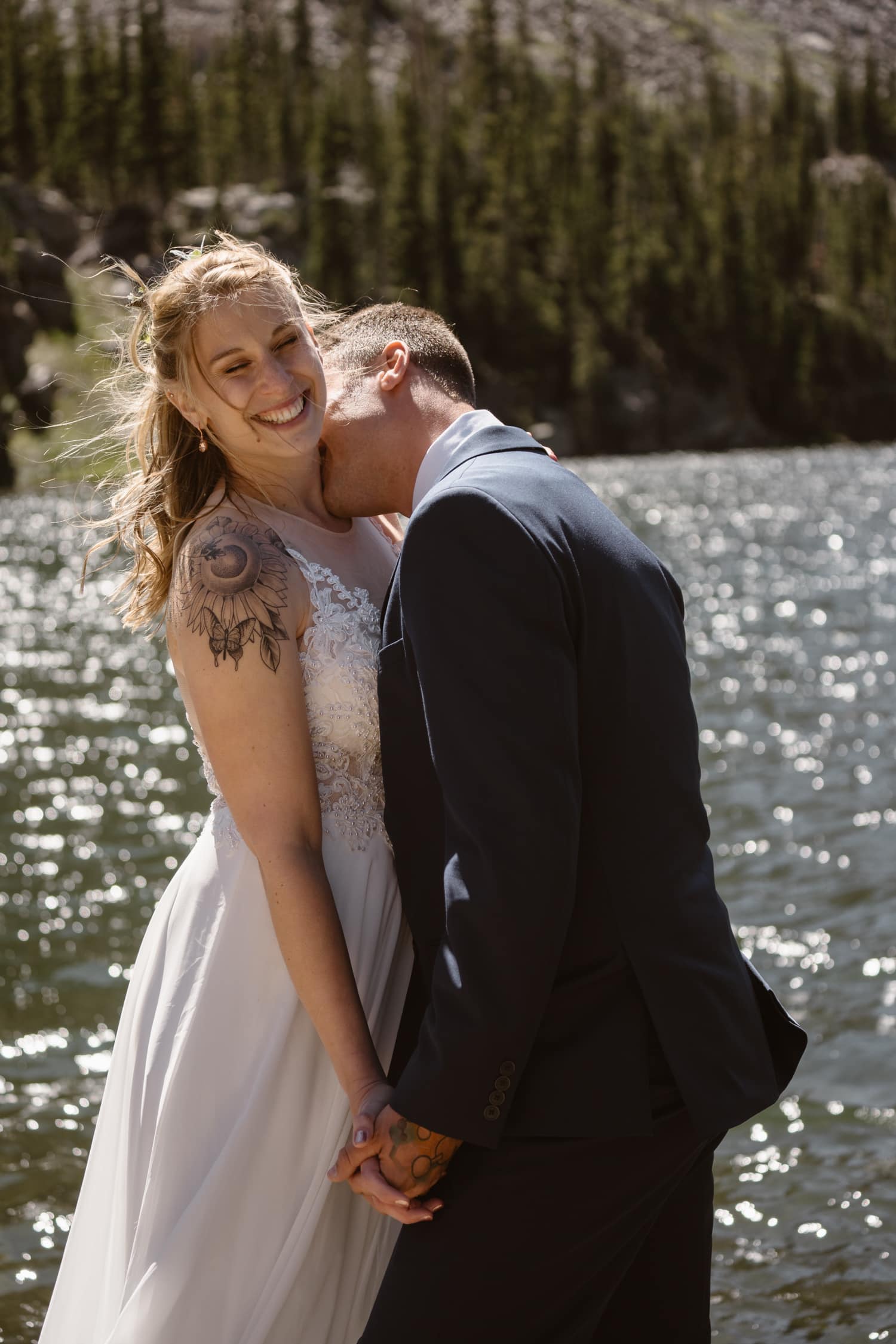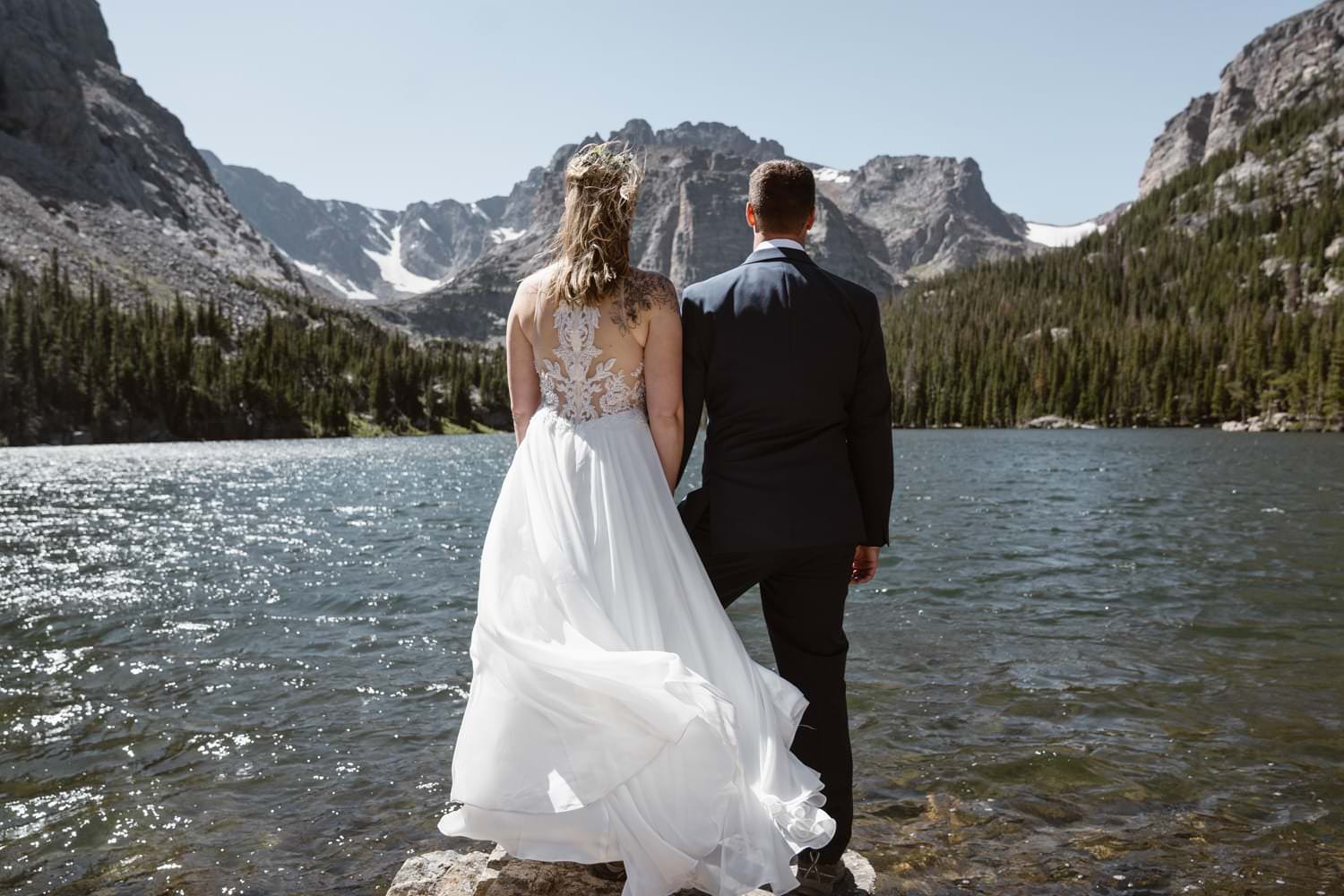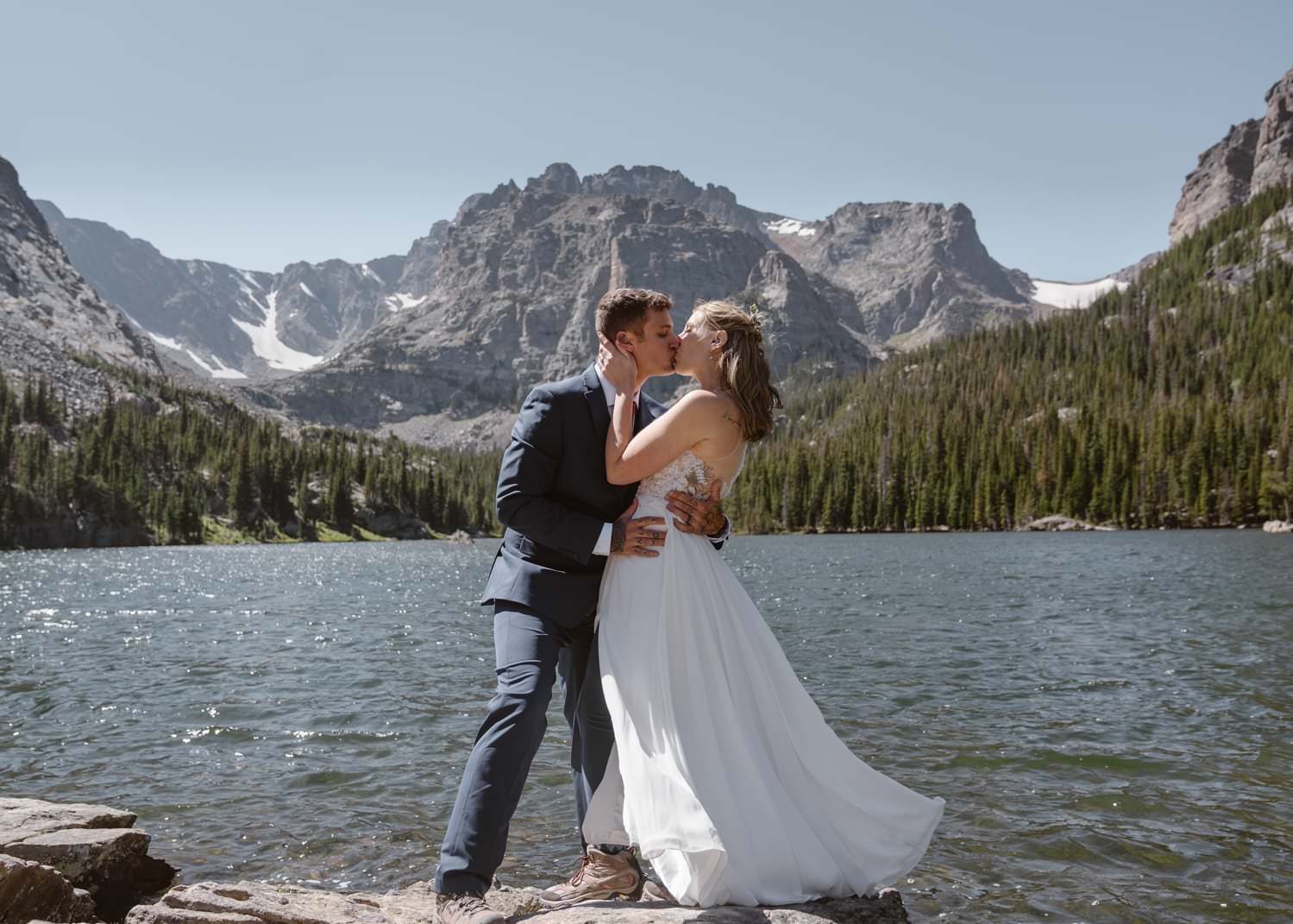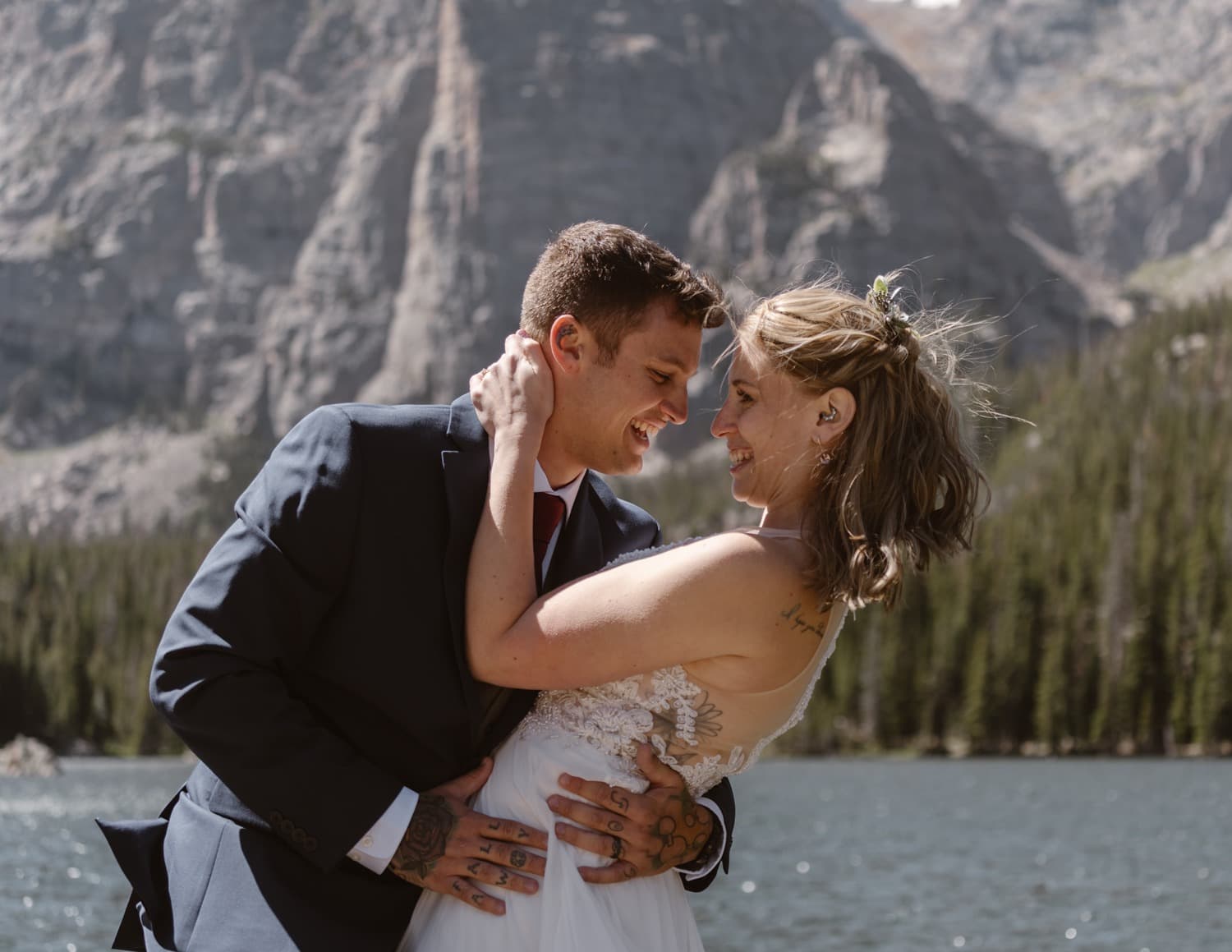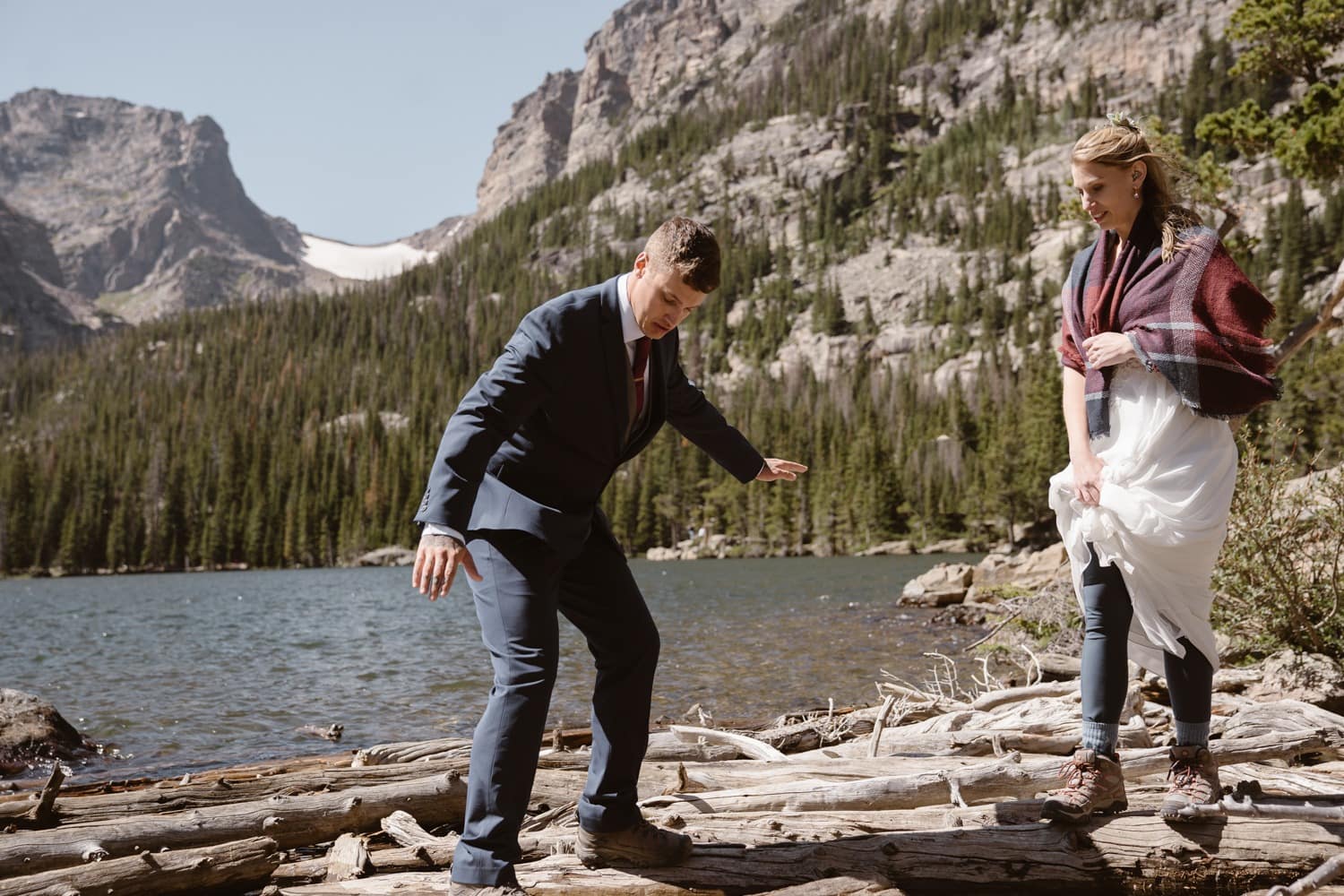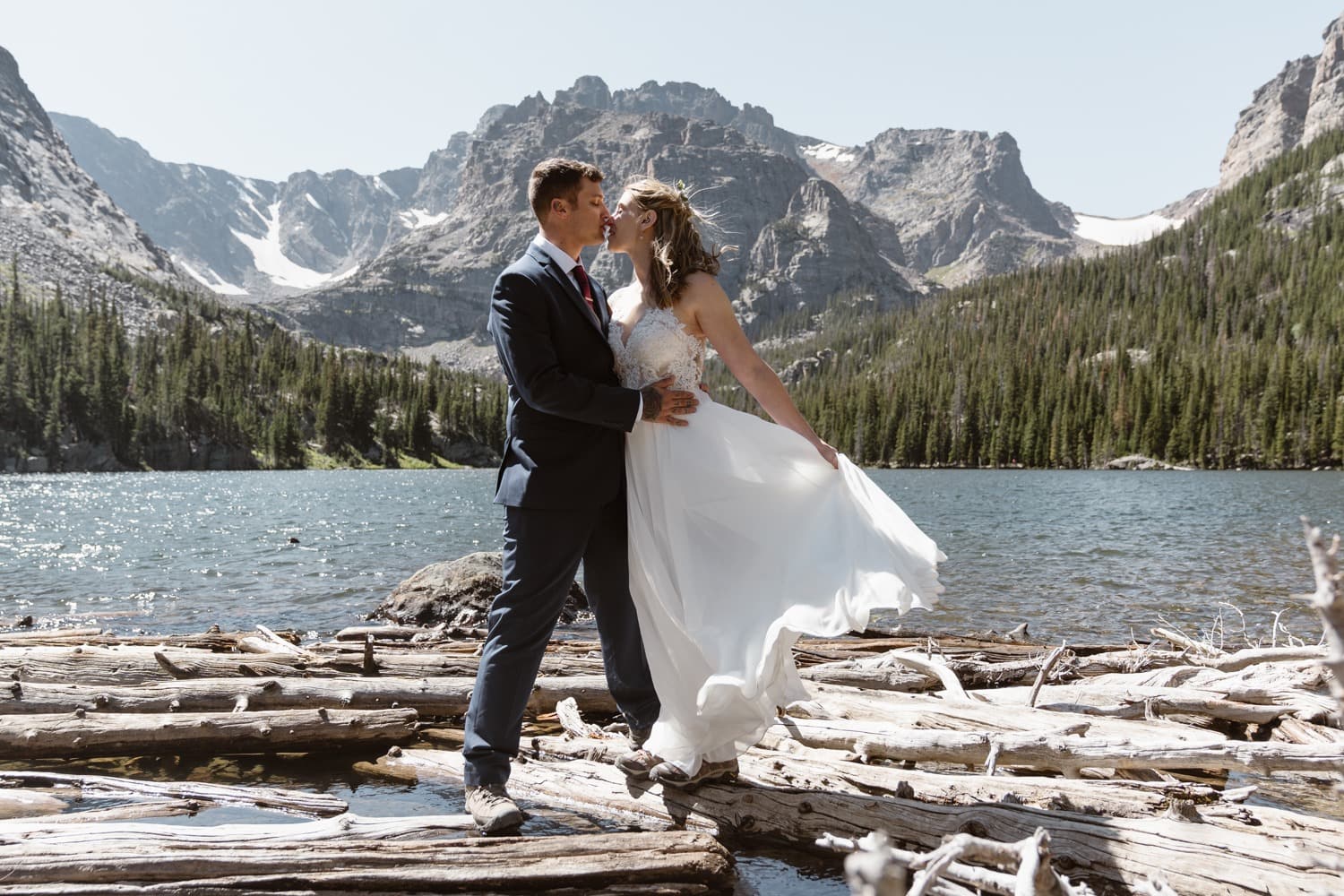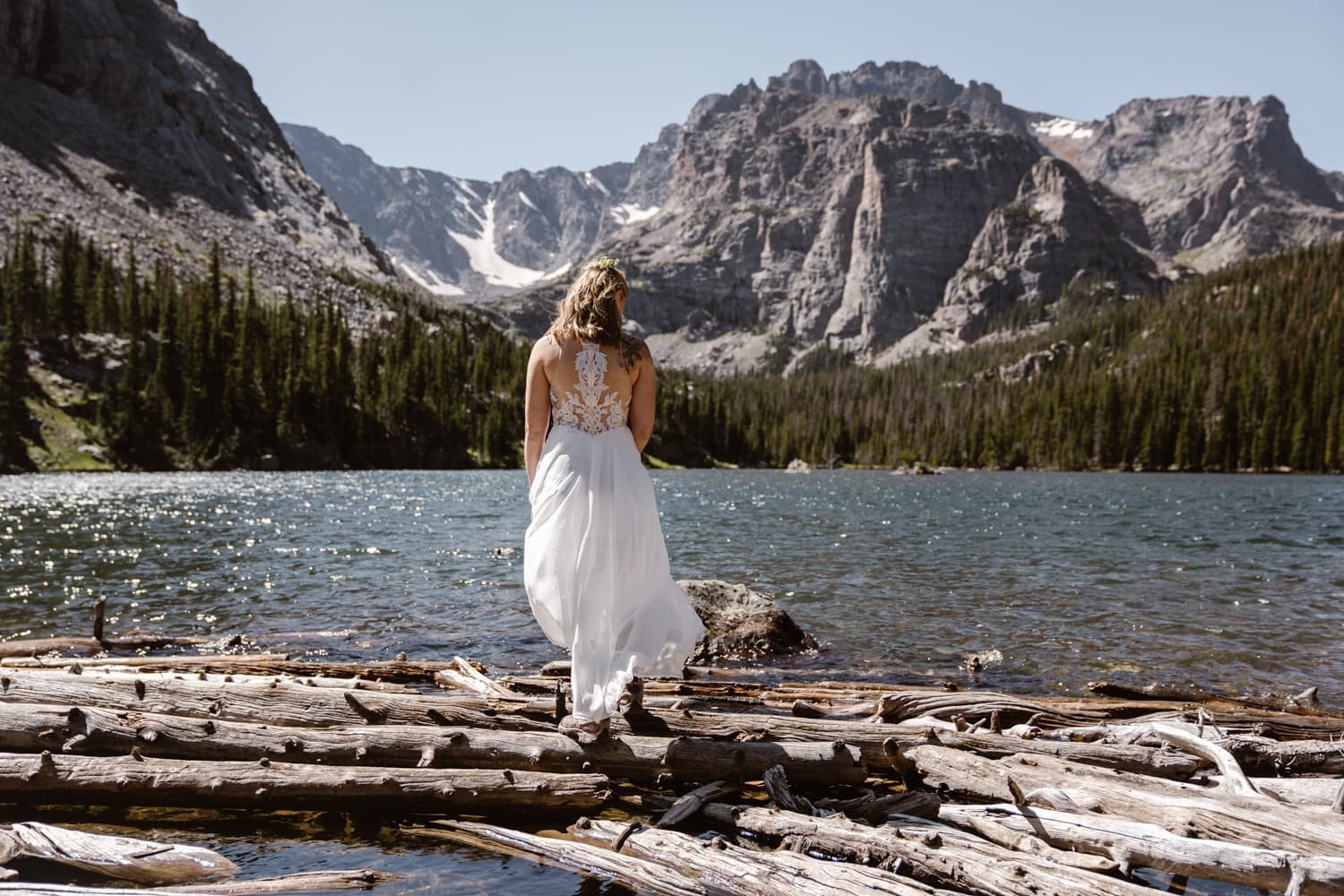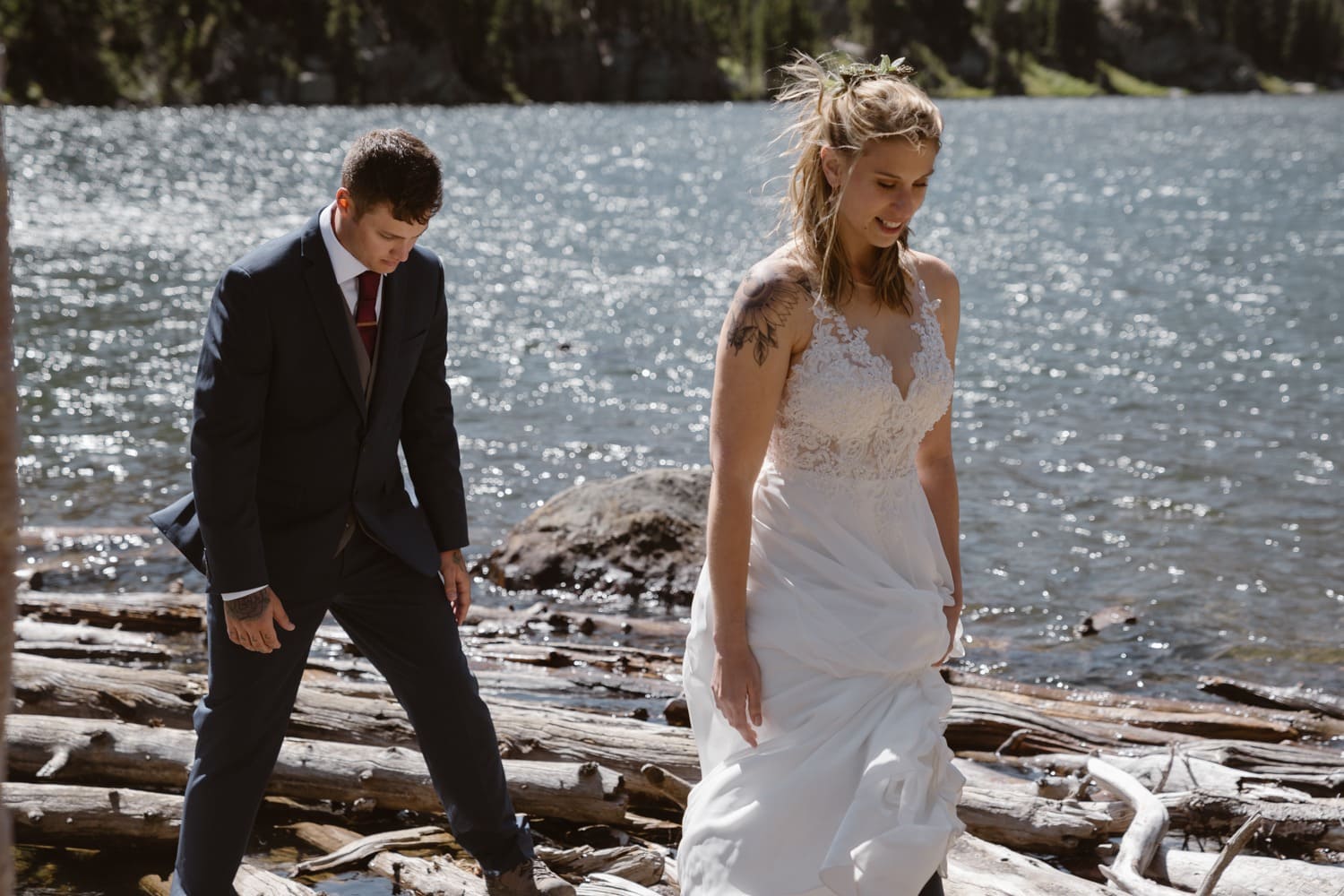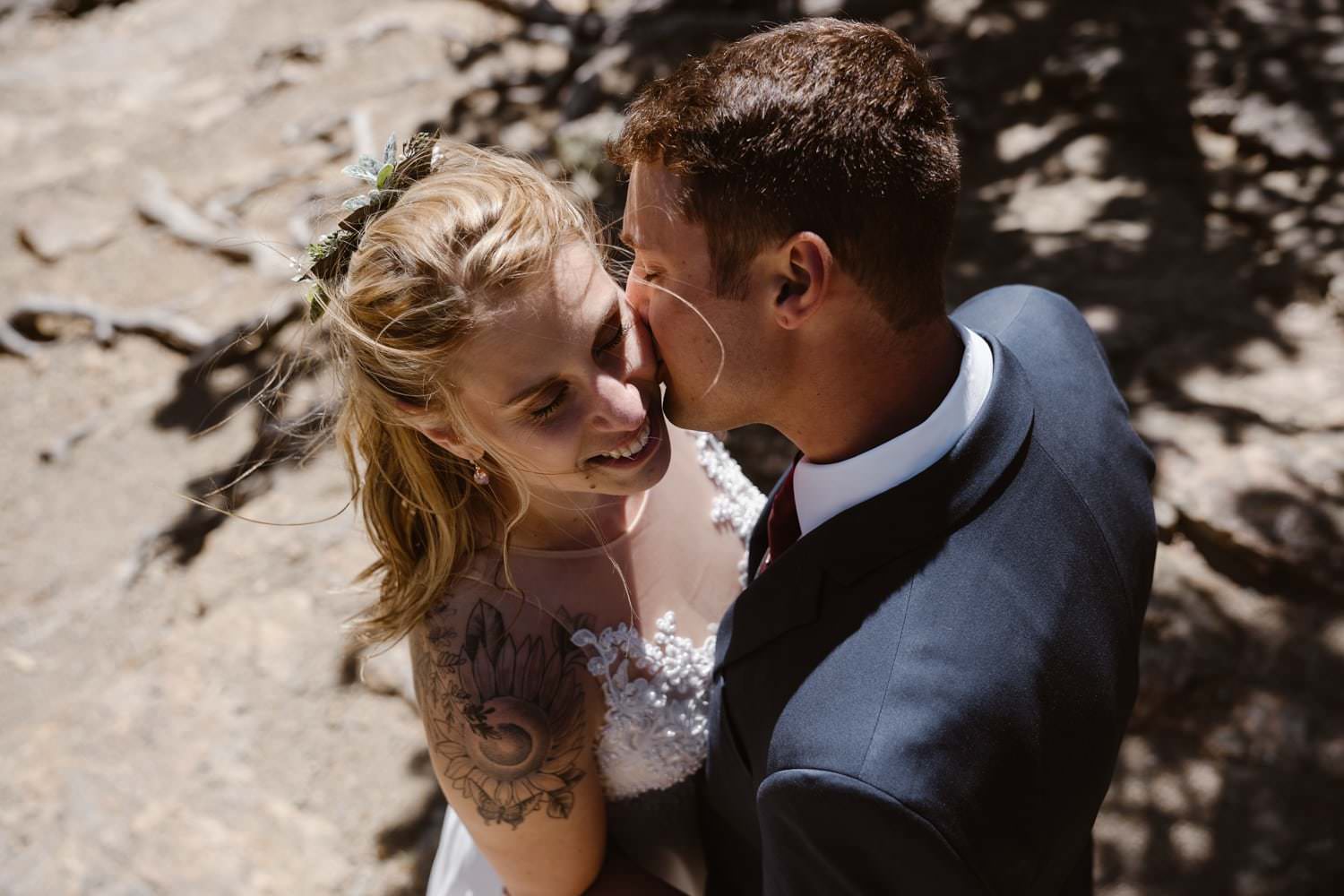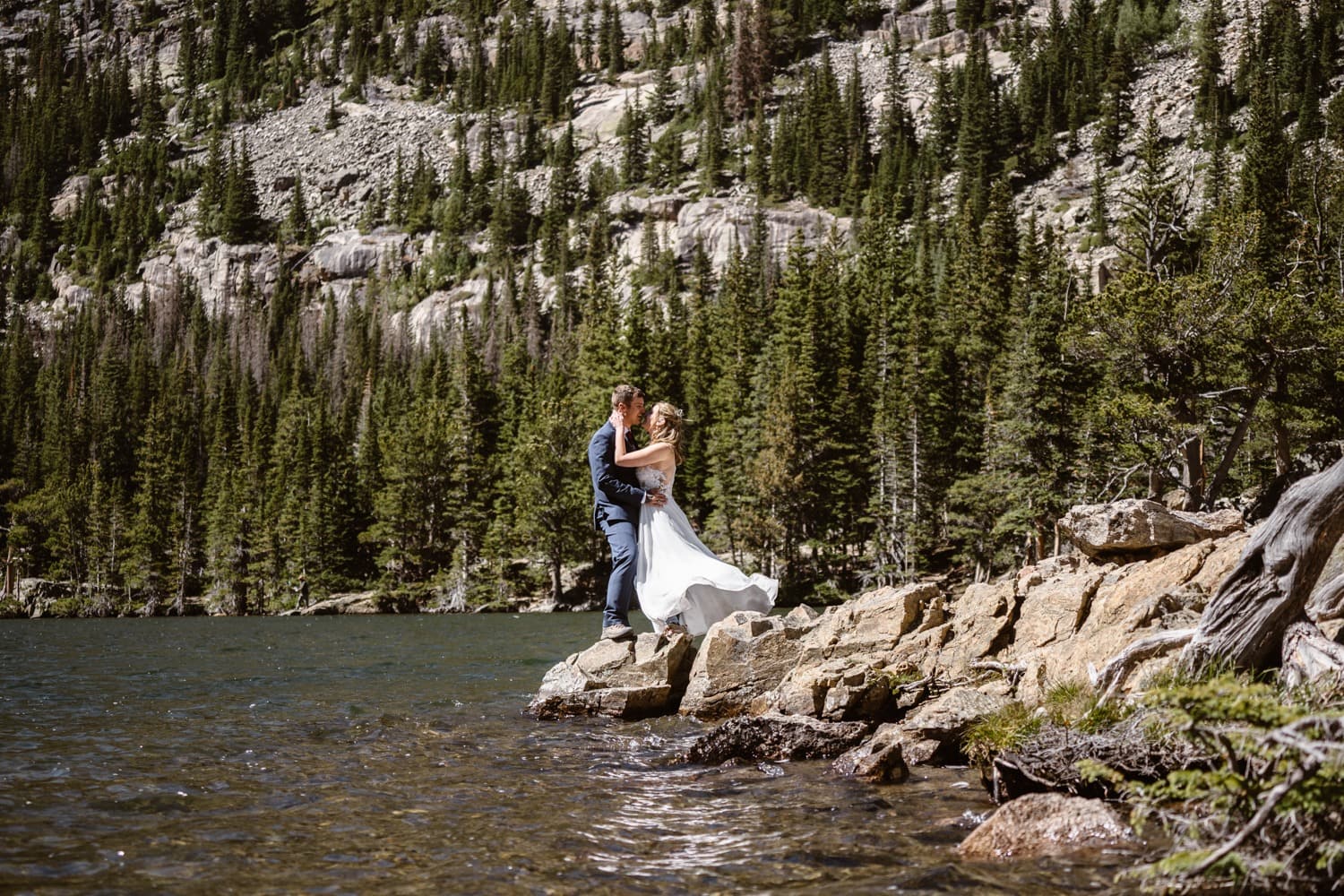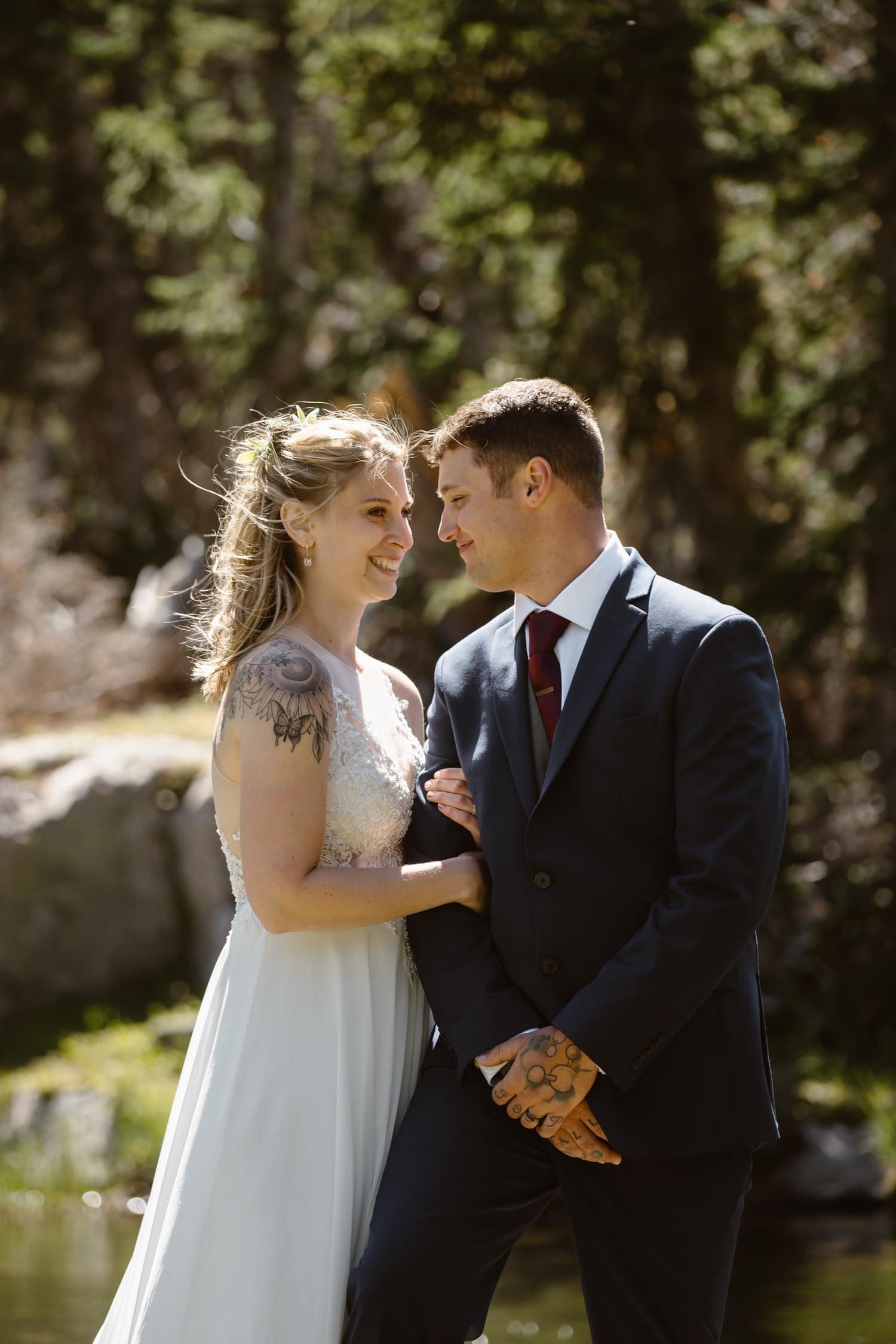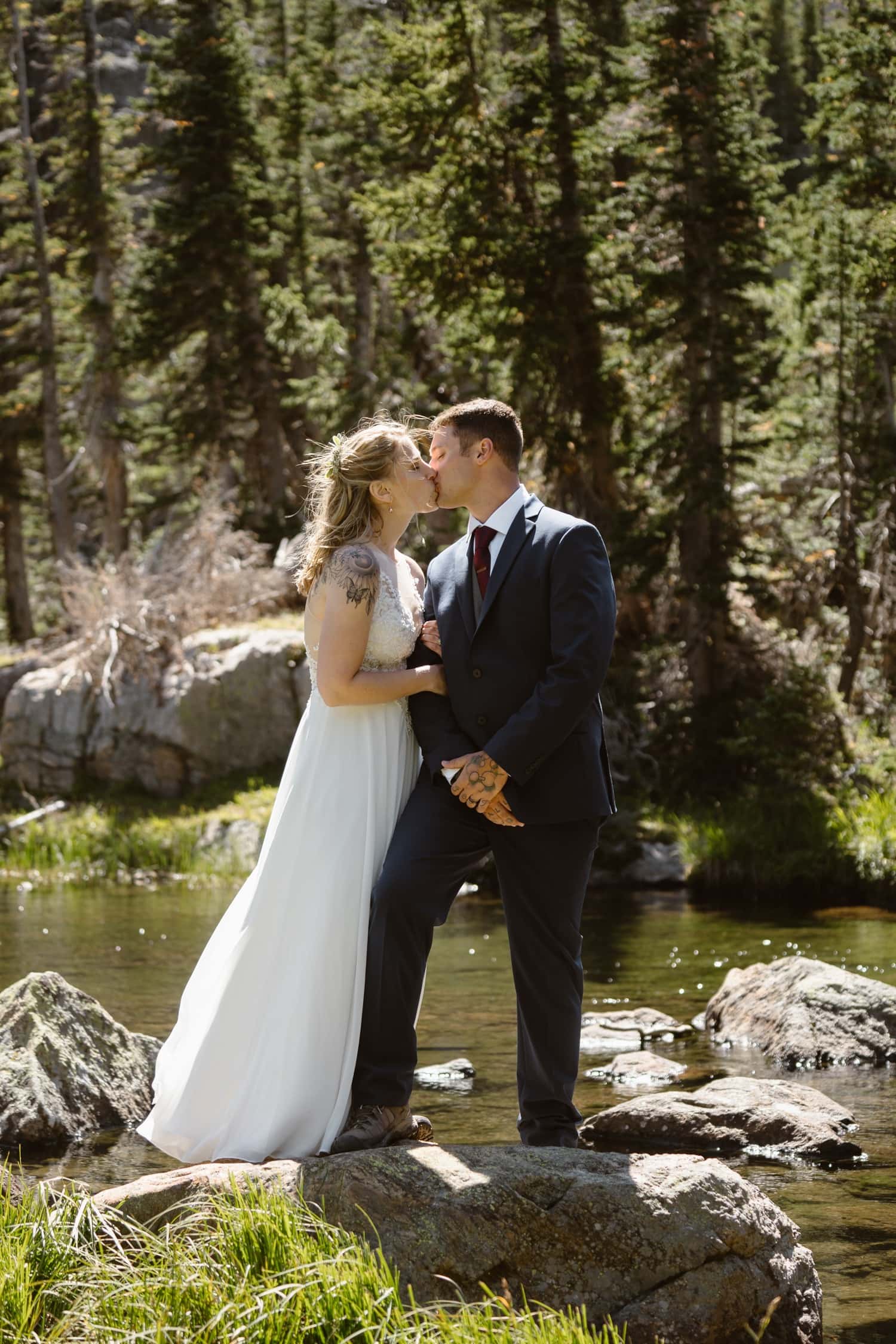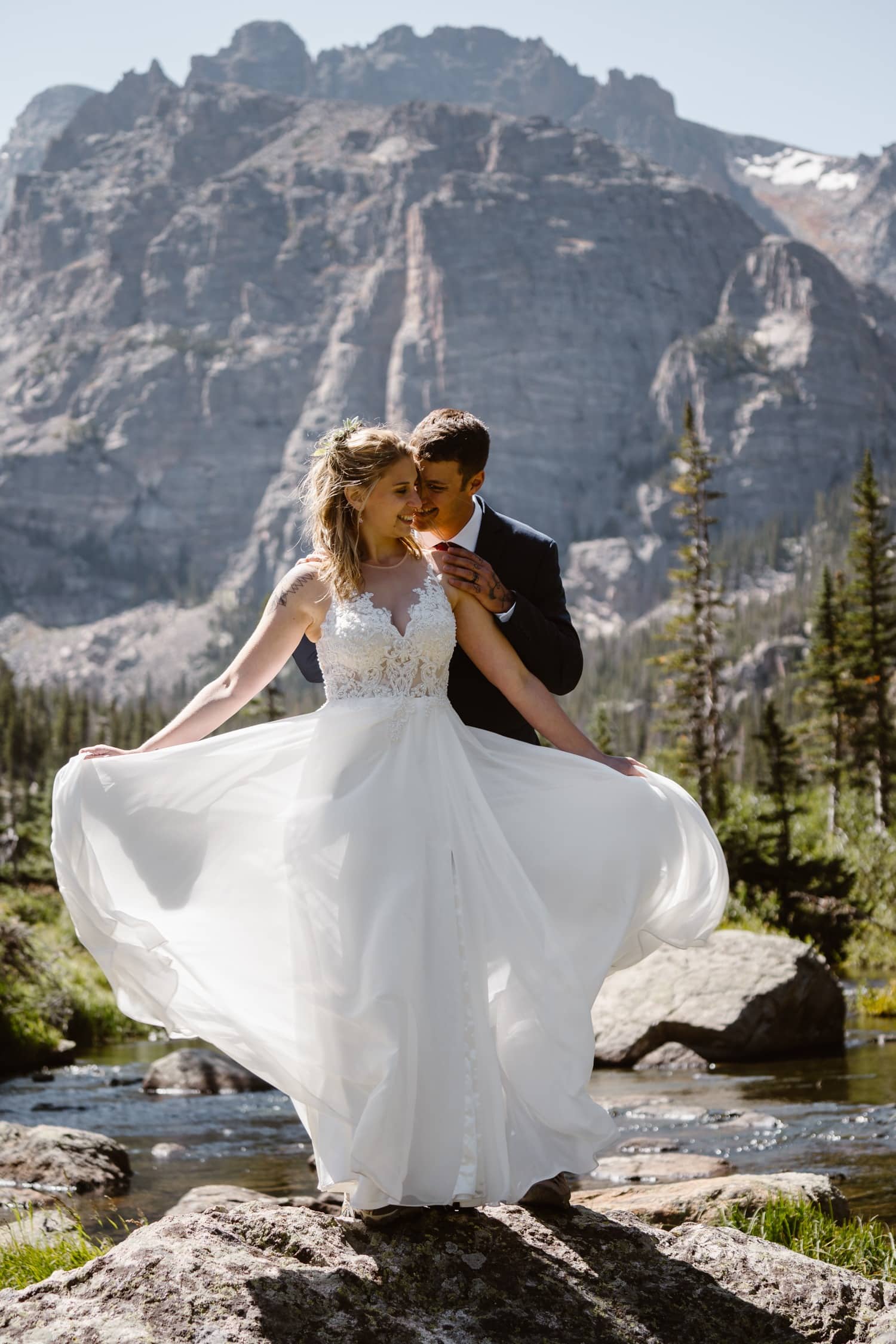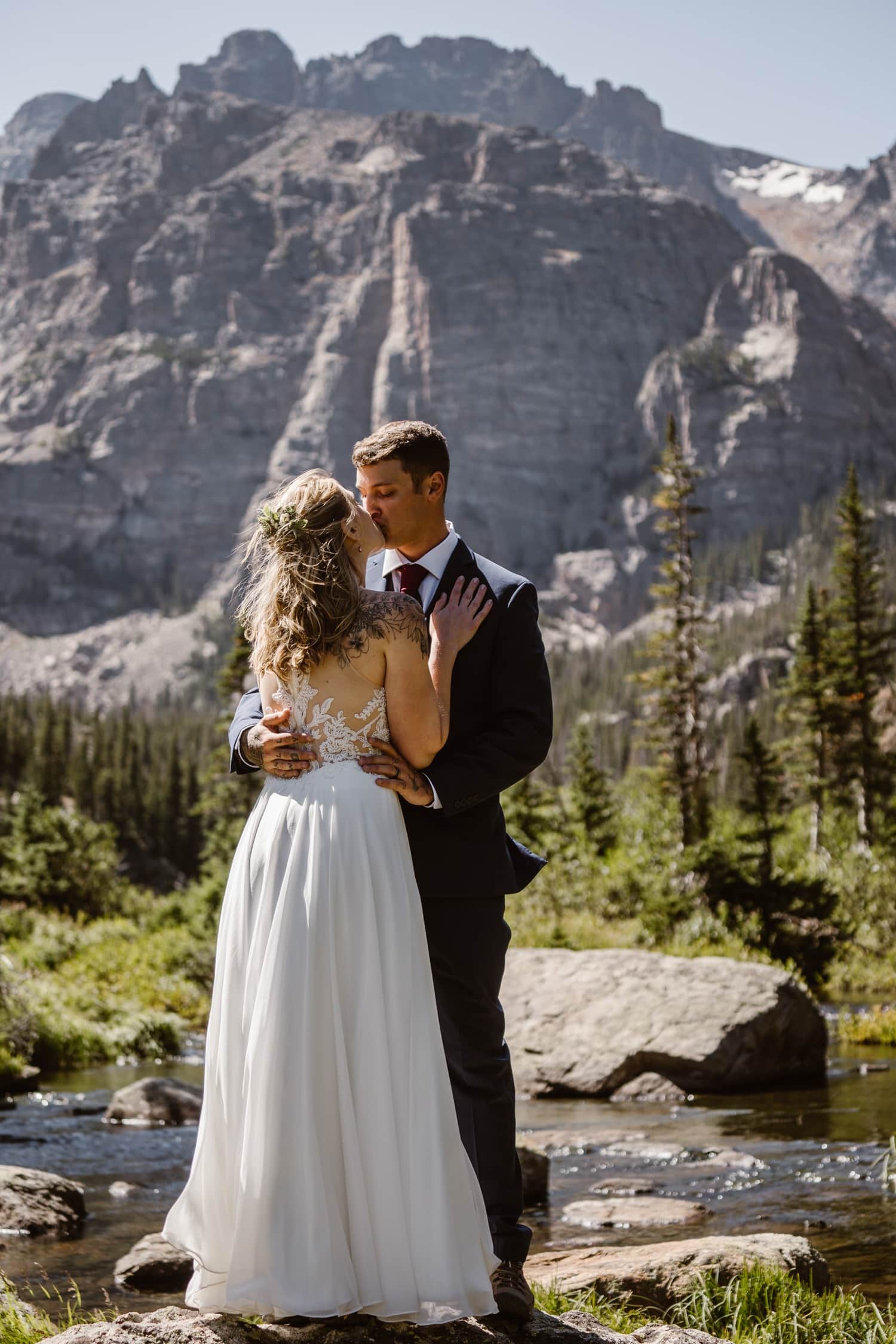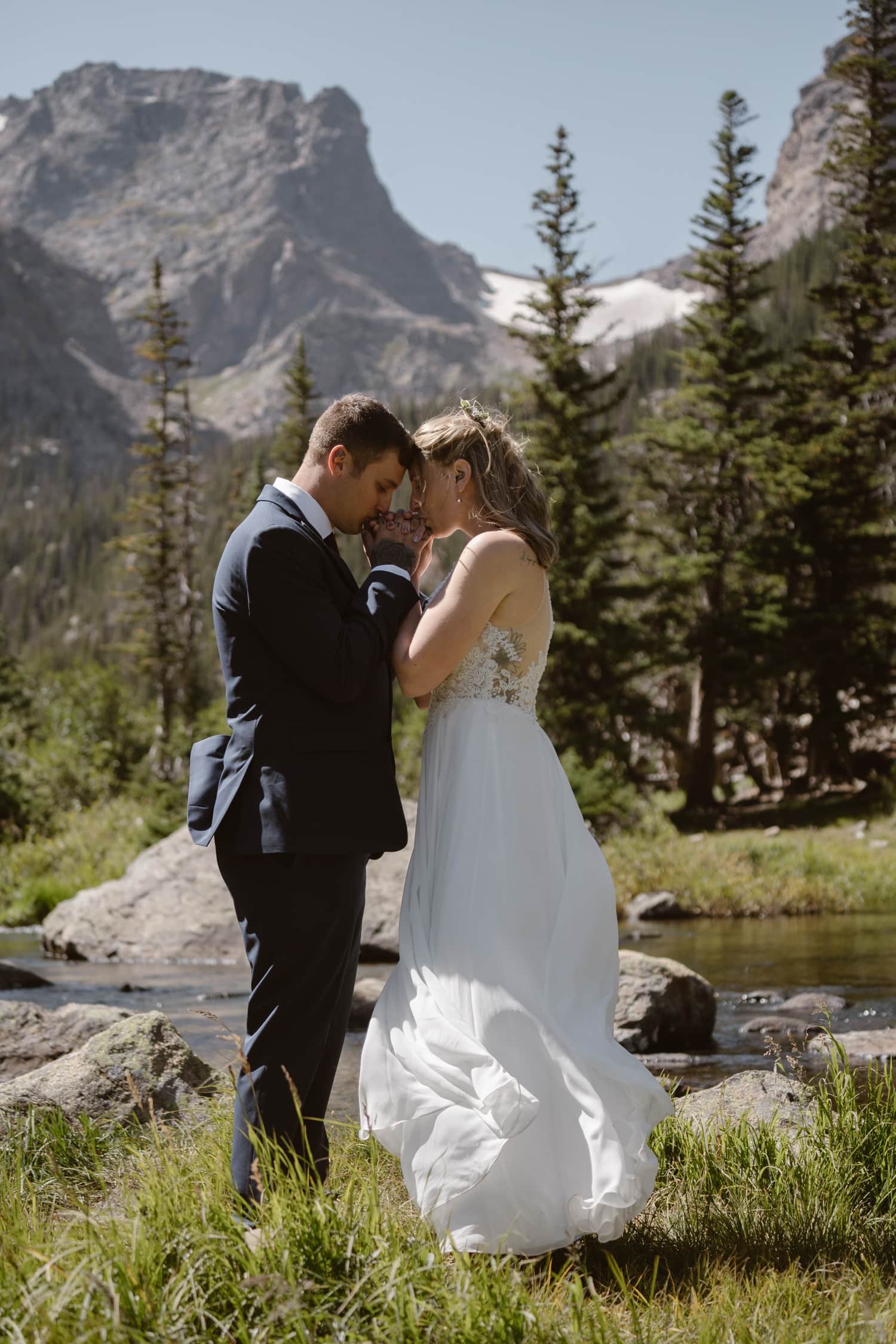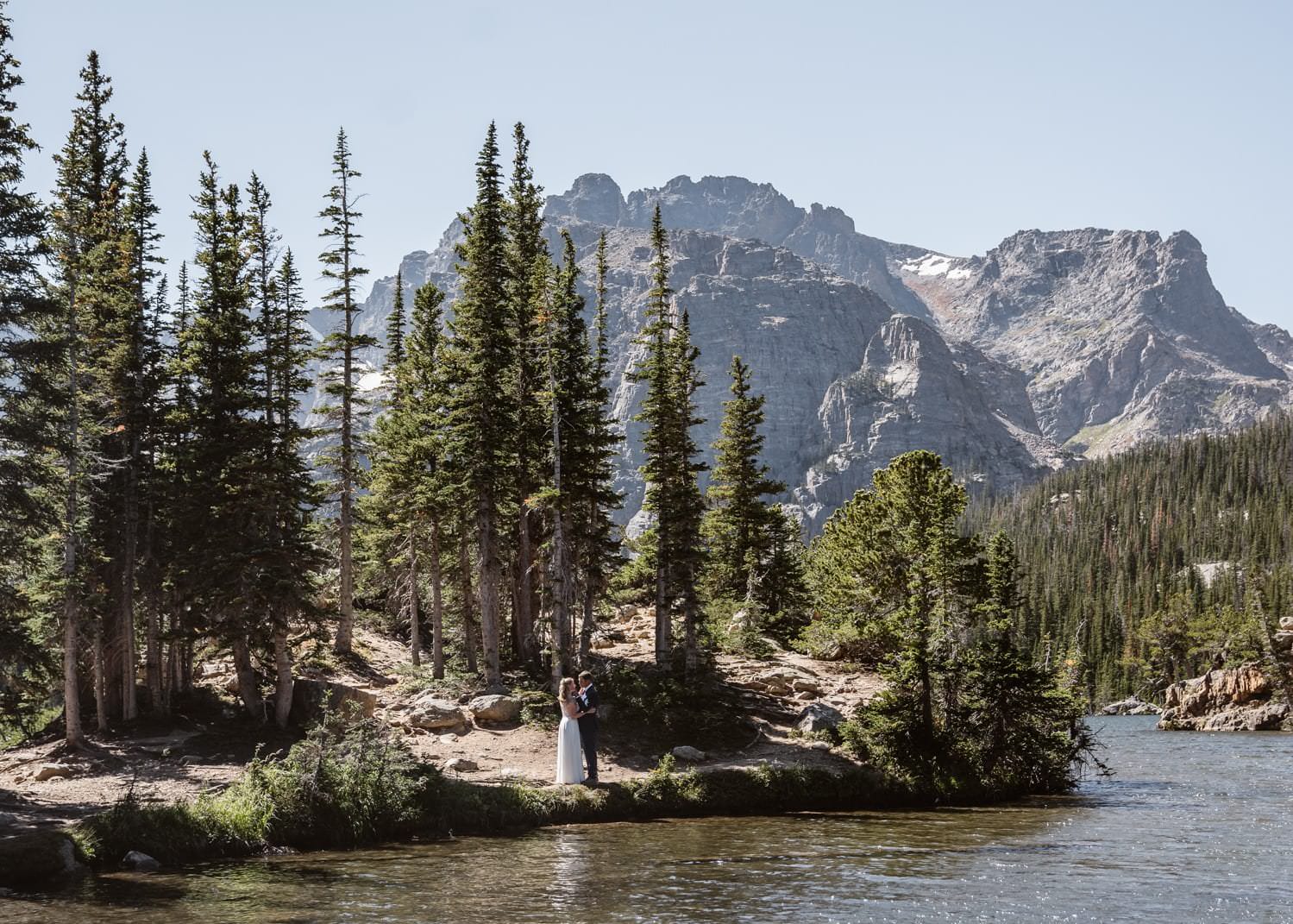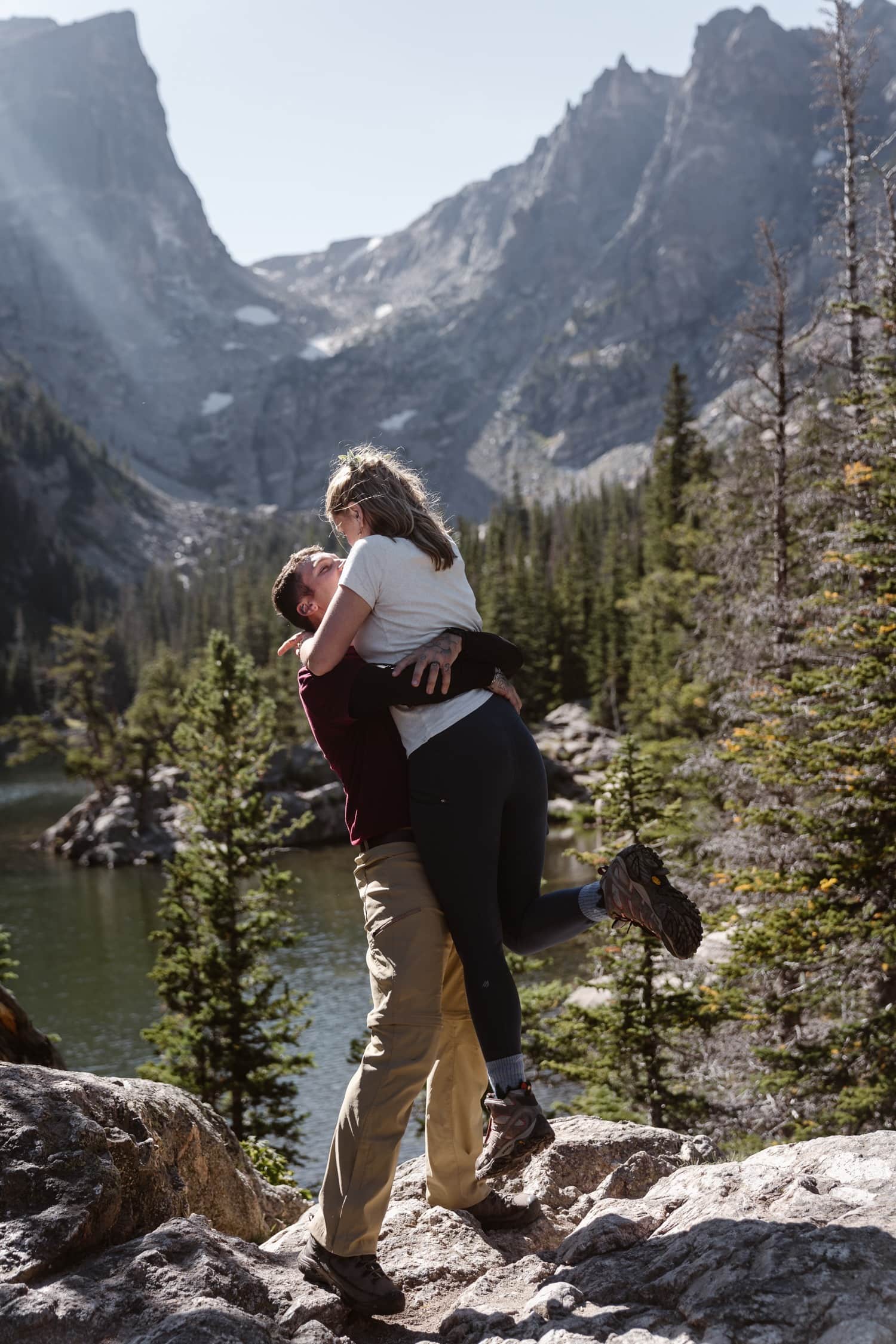 ---
LET'S DO THIS!
---
---
MORE FROM THE BLOG!
---
FOLLOW ON THE GRAM!