Colorado Mountain Elopement Packages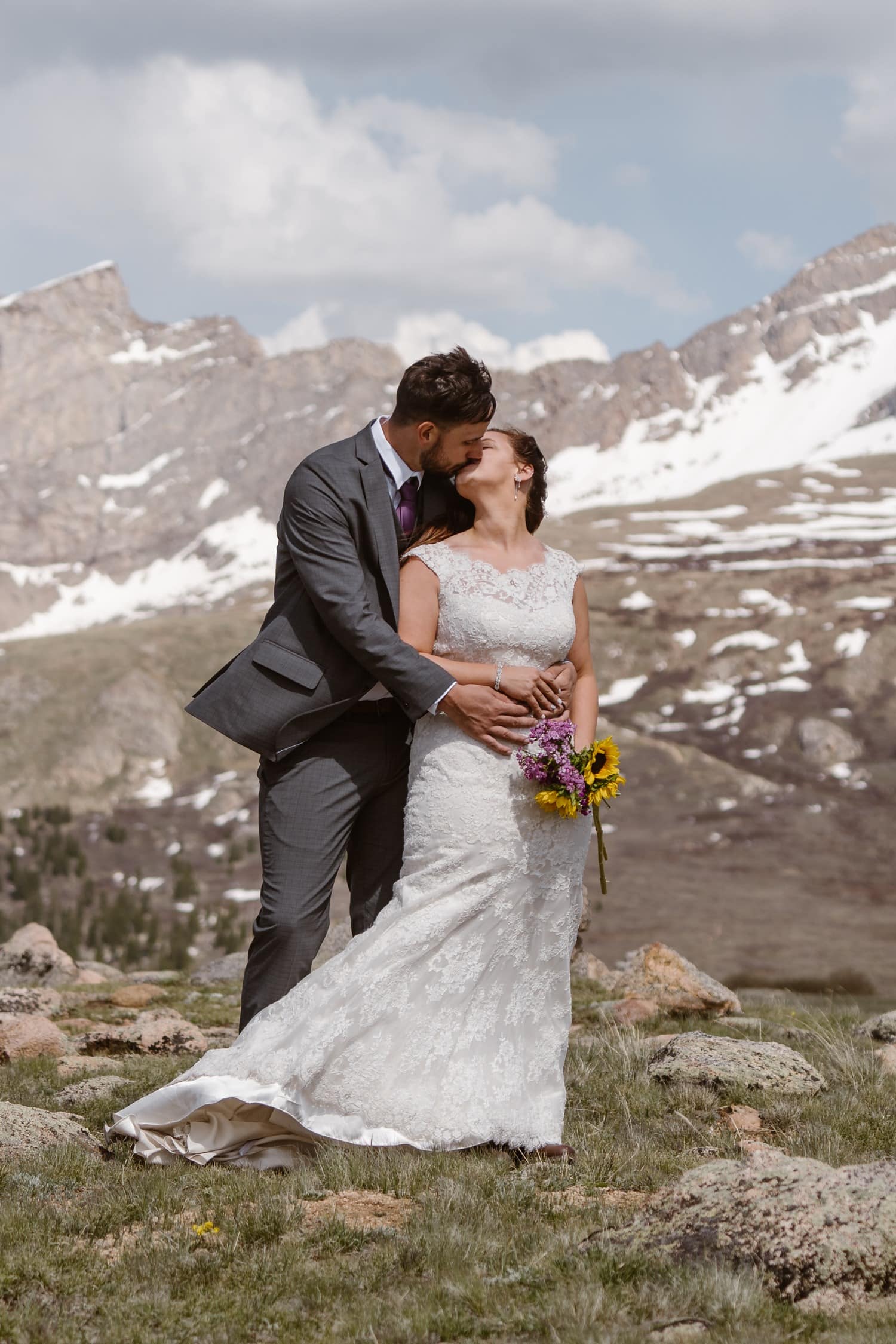 Eloping in Colorado gives you epic views of 15 mountain ranges, 54 peaks (each over 10,000 feet in altitude), alpine lakes, and a variety of gorgeous backdrops. Because Colorado has so many different landscapes, beautiful hikes, and lots of room for exploring, I have set up my own Colorado elopement packages for couples looking to get married in the Rockies!
Below you will find what my packages include! I will go over every detail so you know that your investment is sound, and feel confident that you will have the most amazing adventure wedding in beautiful Colorado!
COLORADO ELOPEMENT PACKAGES
STARTING $3,500
---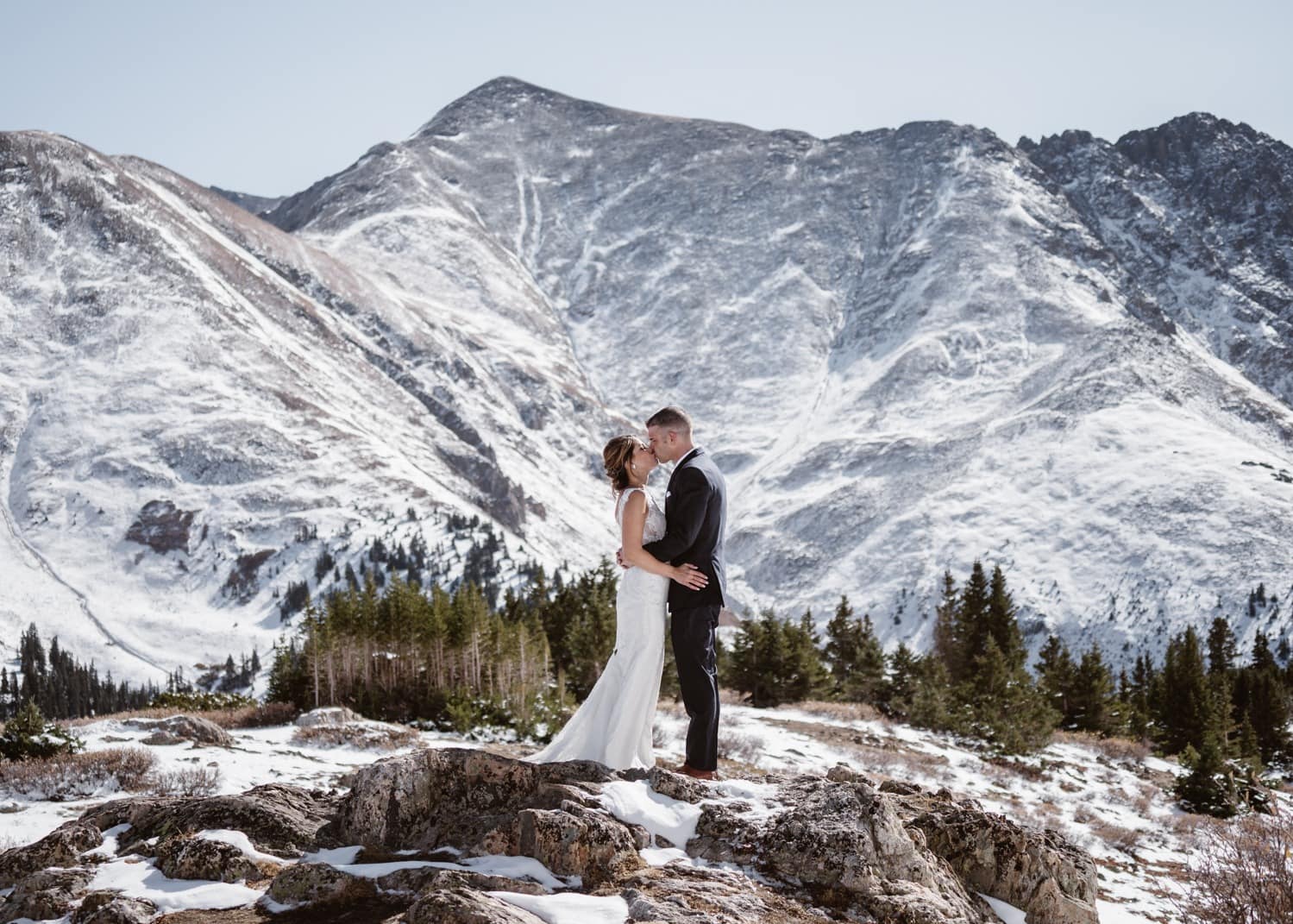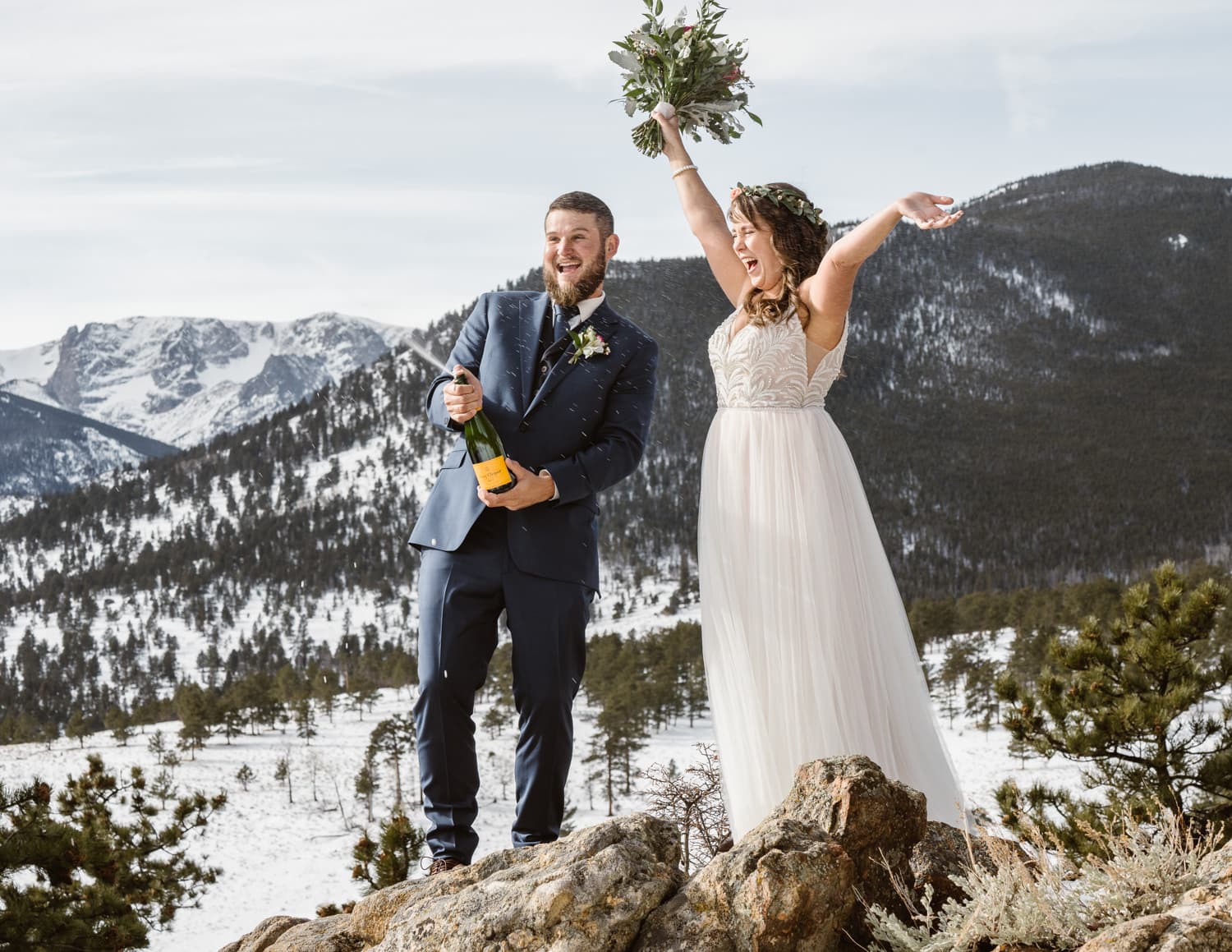 ---
• 8 HOURS OF COVERAGE IN COLORADO
Your mountain elopement package is going to be an epic experience from the moment you put on your dress – tie your boots – have your first look – say your vows – and exchange your rings. We are going to spend time making sure you have the real and authentic day that is a true reflection of who YOU are as a couple. You won't have to worry about missing out on your favorite moments, because I will be there to capture it all! Take a look at this Rocky Mountain National Park sample timeline to get an idea of what a full day looks like!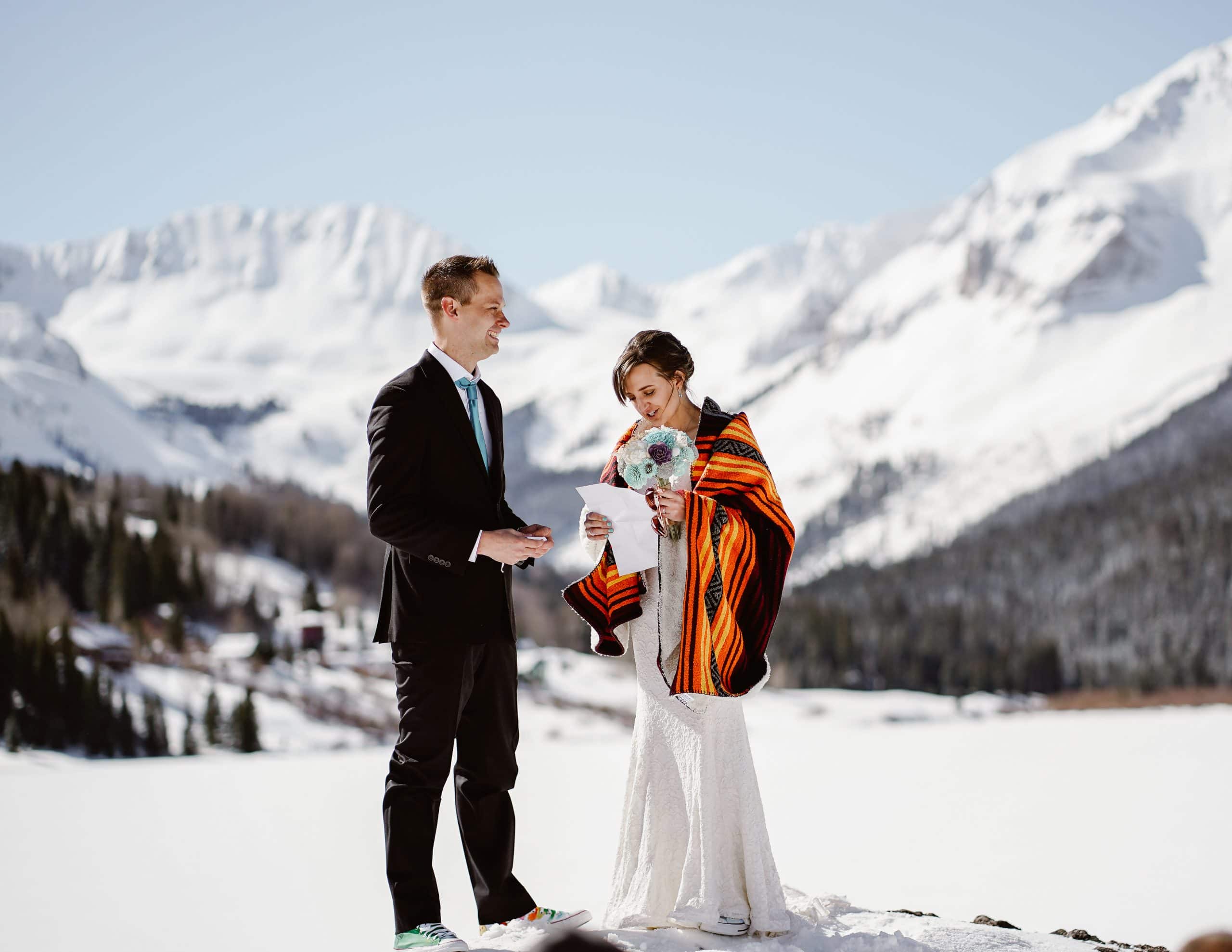 ---
• ELOPEMENT VENUES
Because Colorado has so many different mountains, landscapes, beautiful hikes, and lots of room for exploring, I'm here to help inspire you and narrow down where you want to elope. I have lived in Colorado for 7 years, so I am well versed in all of the different landscapes. What kind of setting would you like to get married in? What kind of scenery do you want in the background of your pictures? We will go over different these questions and go over options for places that inspires you, moves you, and takes your breath away.
I will also help you find the perfect spot for you to spend your elopement weekend. We can discuss your budget and the vibe you are going for during your trip. Do you prefer a tent, yurt, Air BnB or a classic hotel? The options are endless!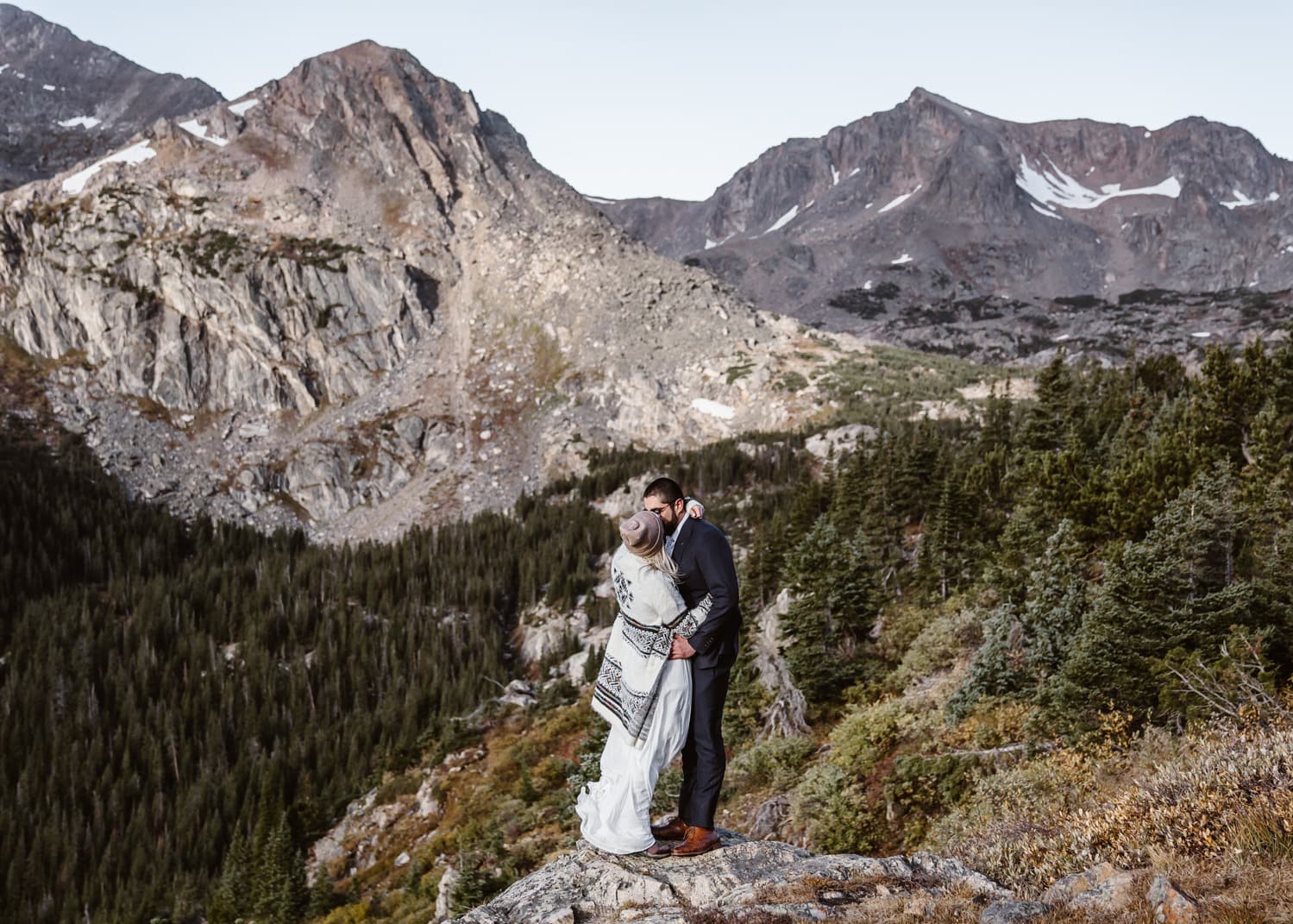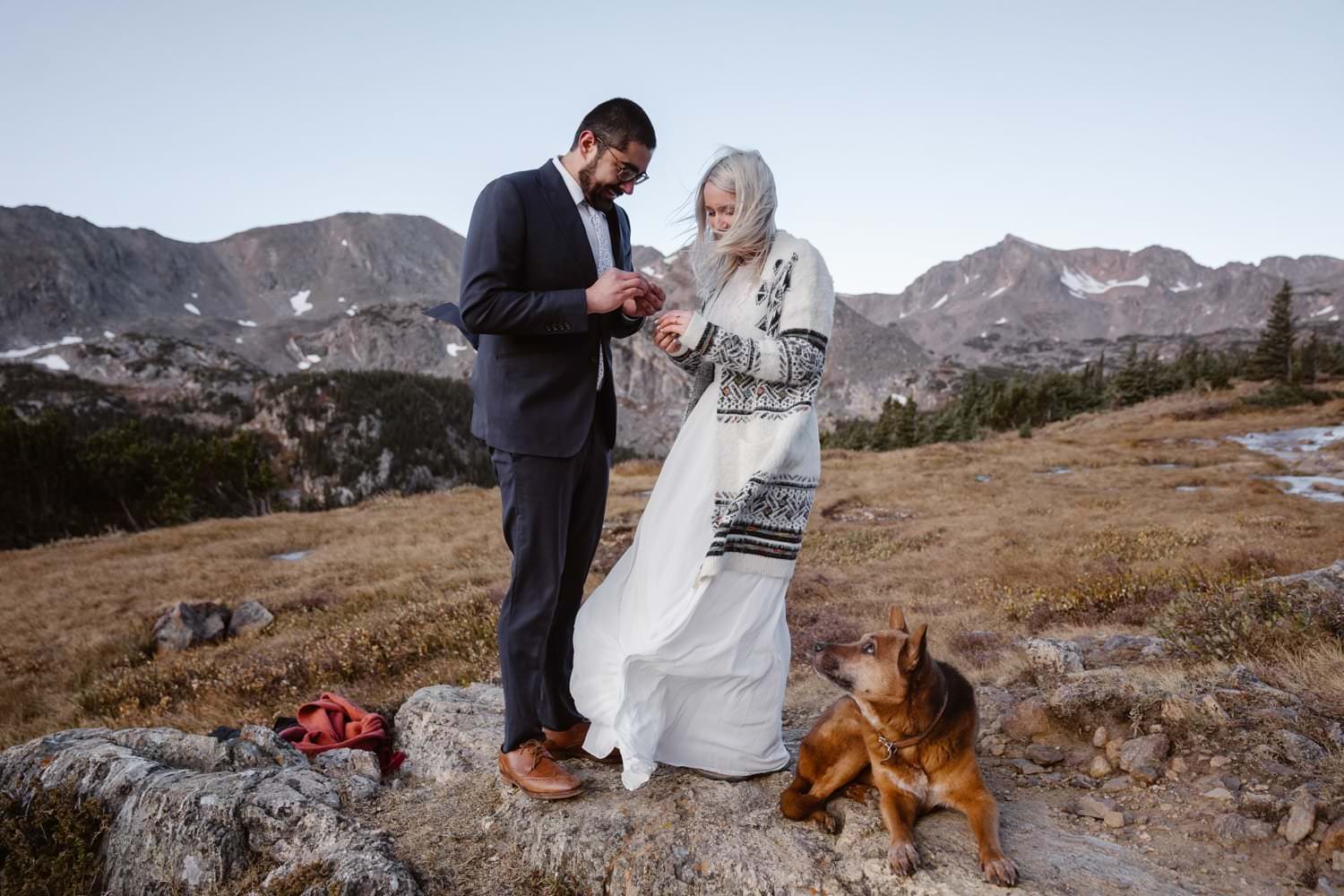 ---
• ELOPING MAP AND PERMIT INFORMATION
A lot of places require a permit for you to take photos and share your vows. I will help make sure that you have all required documents to elope legally here in the mountains of Colorado. Included in your package, are the proper maps and permit information so you are well informed and prepared for your elopement!
PS. Colorado is one of the few states that can legally marry yourselves! In short, that means you don't need an officiant or even a witness to legally get married in Colorado.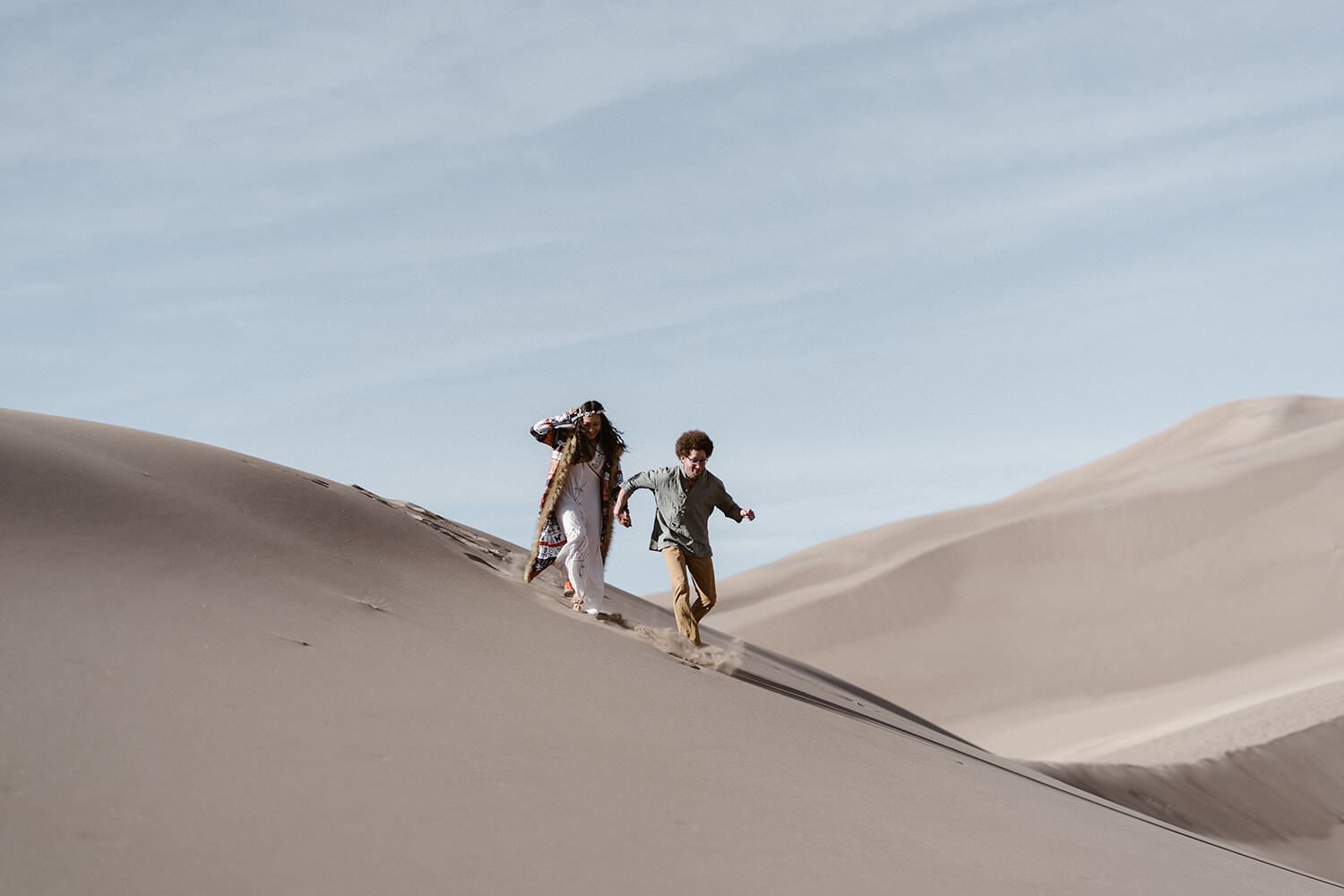 ---
• DO YOU WANT "JUST" A PHOTOGRAPHER?
Choosing your elopement photographer will be your biggest investment. BUT please don't think of me as just your photographer. Think of me as your elopement Ninja! Once you book me, I am all yours! We are going to map out a day with different locations, and go over different vendors, times, and routes for your big day.
My phone is open 24/7. You will have my full attention to help you iron out those small details so you can enjoy your beautiful wedding day in full confidence!
---
• ELOPEMENT VENDOR RECOMENDATIONS
Eloping is meant to be stress free! There should be little to no planning which enables you to come into your day with a clear mind. Need help finding the right bouquet? Perhaps you need to find a makeup artists or hairstylist out here? Let me help! I have a list of florists, makeup artists, hairstylists, officiants, and even bakeries! I have worked with some of the best in Colorado and would love to help you find the perfect match for you!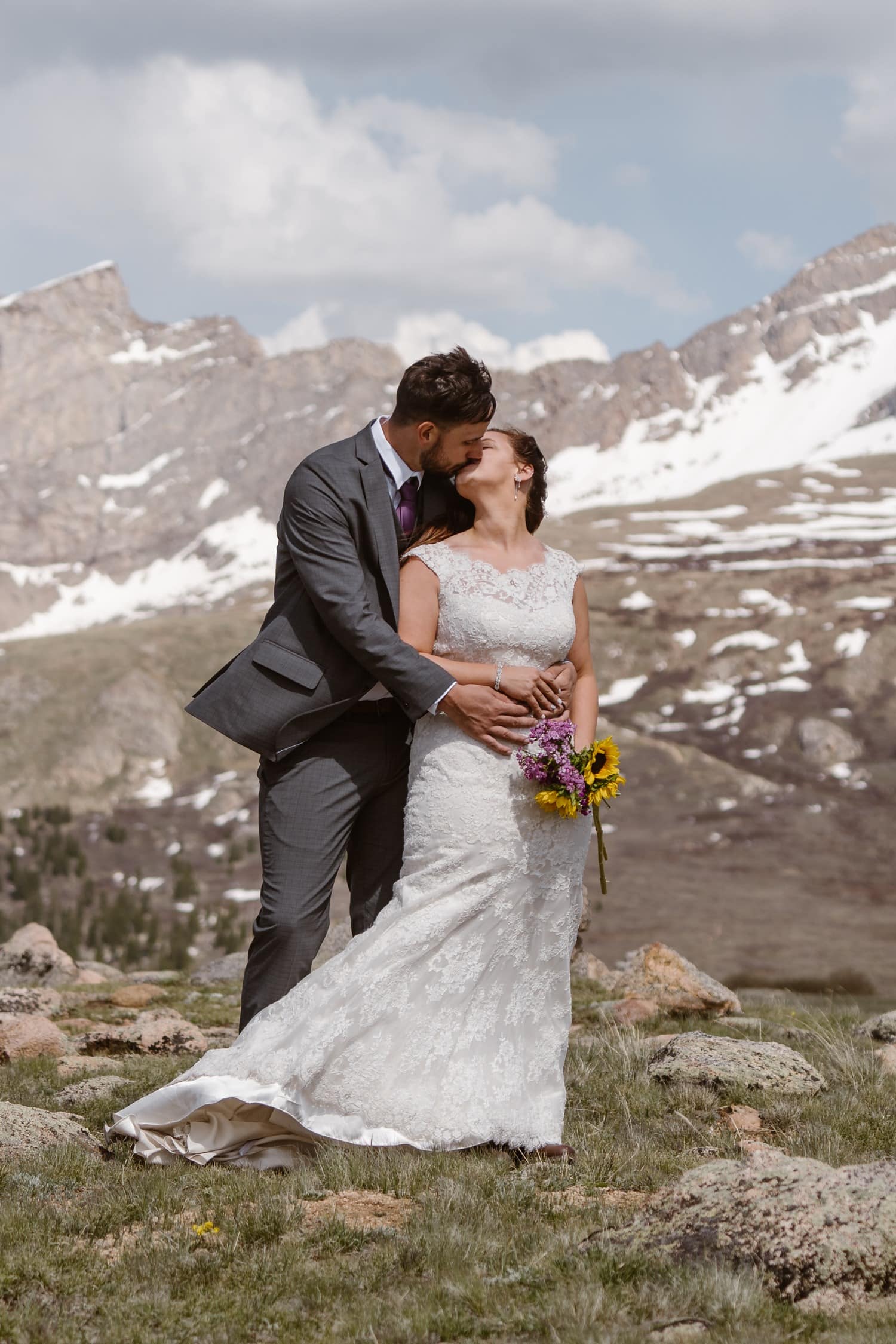 ---
ADDITIONAL EXPERIENCES
TRANSPORTATION: Are you traveling from out of state and trying to save money on a rental car? I offer free rides for couples who are staying in Denver and are hoping to elope within 50 miles of the city!
NEXT DAY TEASERS: Let's face it. We live in a world of Instagram, Facebook, and Pinterest. You're going to be excited and want to share your elopement photos with all your friends and family right away! This is why I send next day teasers of around 20 highlighted photos for you to share and post.
CELEBRATORY DRINK: You can't get married without properly celebrating! I'll bring the champagne but you do the popping!
ONLINE GALLERY: You will be given an online gallery for you to share with friends and family. Through this gallery you can download high resolution photos and there is even option to PRINT your photos.
FREE ENGAGEMENT SHOOT: Let's get to know each other with a free engagement shoot! This will allow me to get to know you guys a bit more, and for just to get those "camera-jitters" out of the way.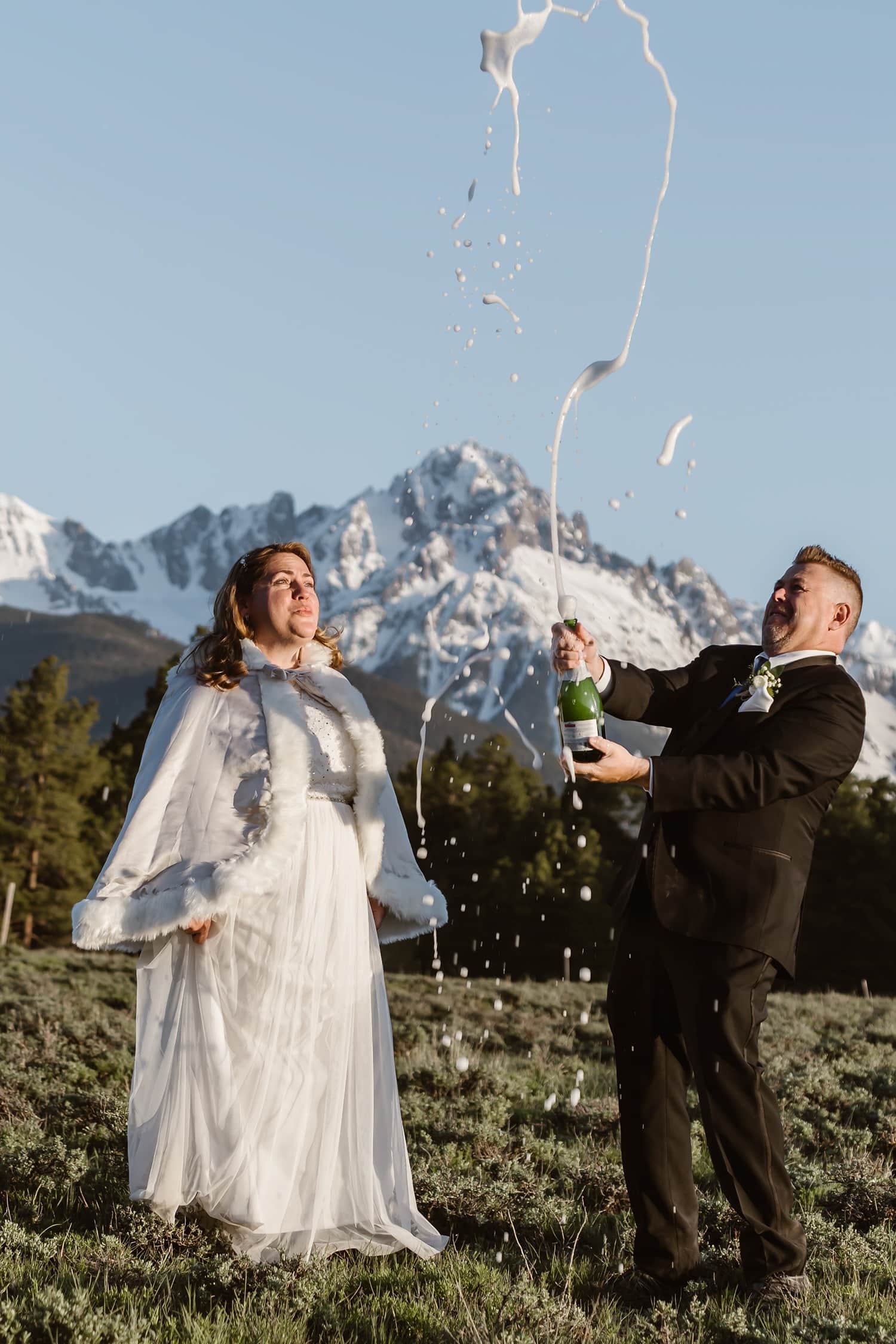 ---
READY TO GET STARTED?
---
MORE FROM THE ELOPEMENT BLOG
---
FOLLOW ON THE GRAM!