Oregon Adventure Waterfall Elopement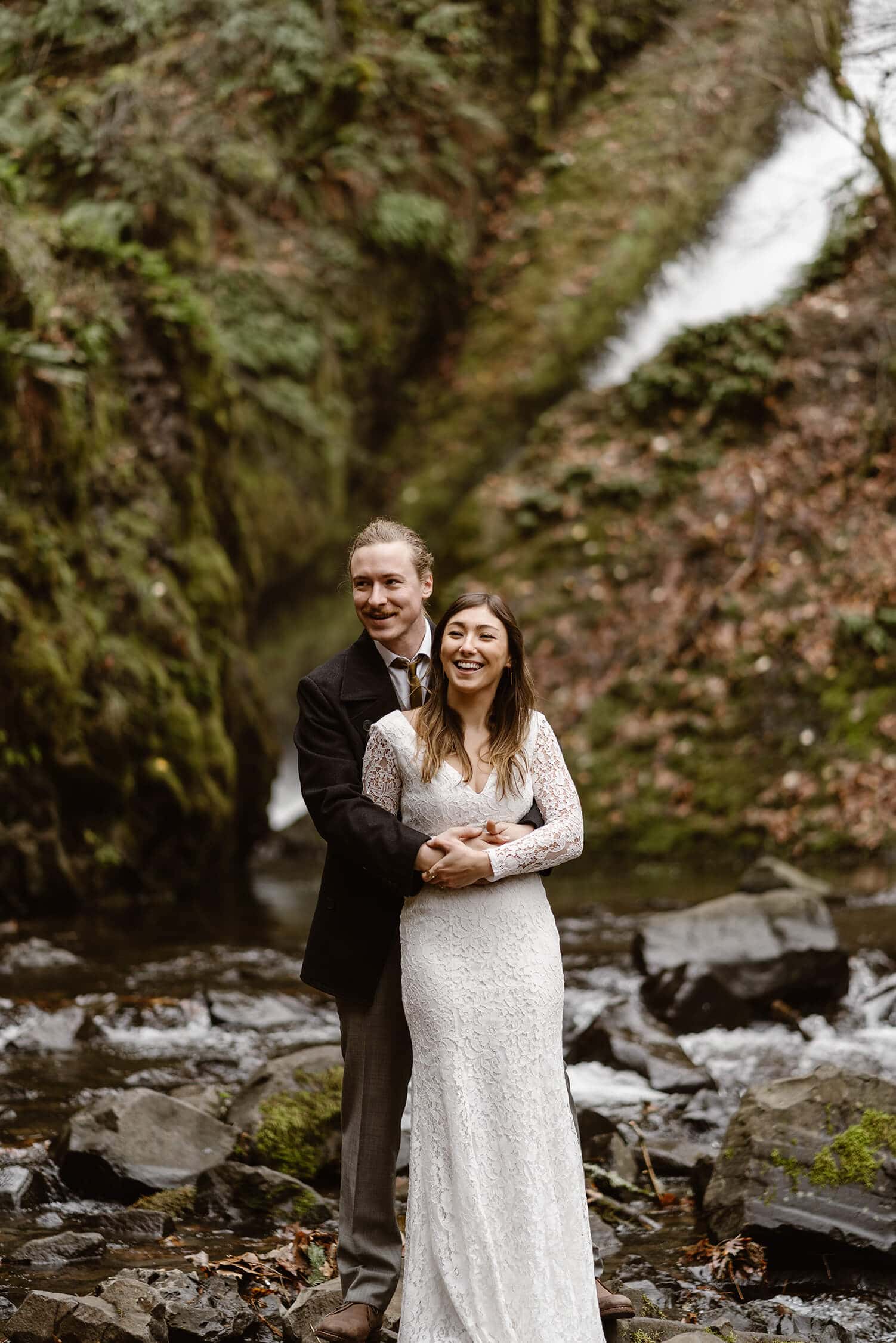 Oregon Adventure Waterfall Elopement
Oregon is one of my favorite places to capture adventure elopements with couples. I absolutely love scouting out all the different waterfalls near the Portland area and giving couples a number of different locations ideas.
Jade & Curls have been engaged for a few years and really couldn't fathom the idea of doing the big wedding. They both love the outdoors and have a true love and passion for the Gorge area. They loved the idea of hiking adventure and sharing their intimate words with lush green moss and a beautiful waterfall.
I have a true love for waterfalls as well, so I was stoked when they reached out for me to help plan and capture their adventure elopement! Over time we talked through locations and logistics, which was probably the most stress free wedding planning of all time. And then the day was here! We ventured out to a local Oregon waterfall that I had suggested and hiked down to this massive rock to say share their vows.
There's something about finding a place that resonates with each couple that's so fulfilling. We had such a good connection from day one and I had so much fun getting to know them through the process. It was truly incredible and I am so happy they trusted me to help plan and coordinate their big day!
---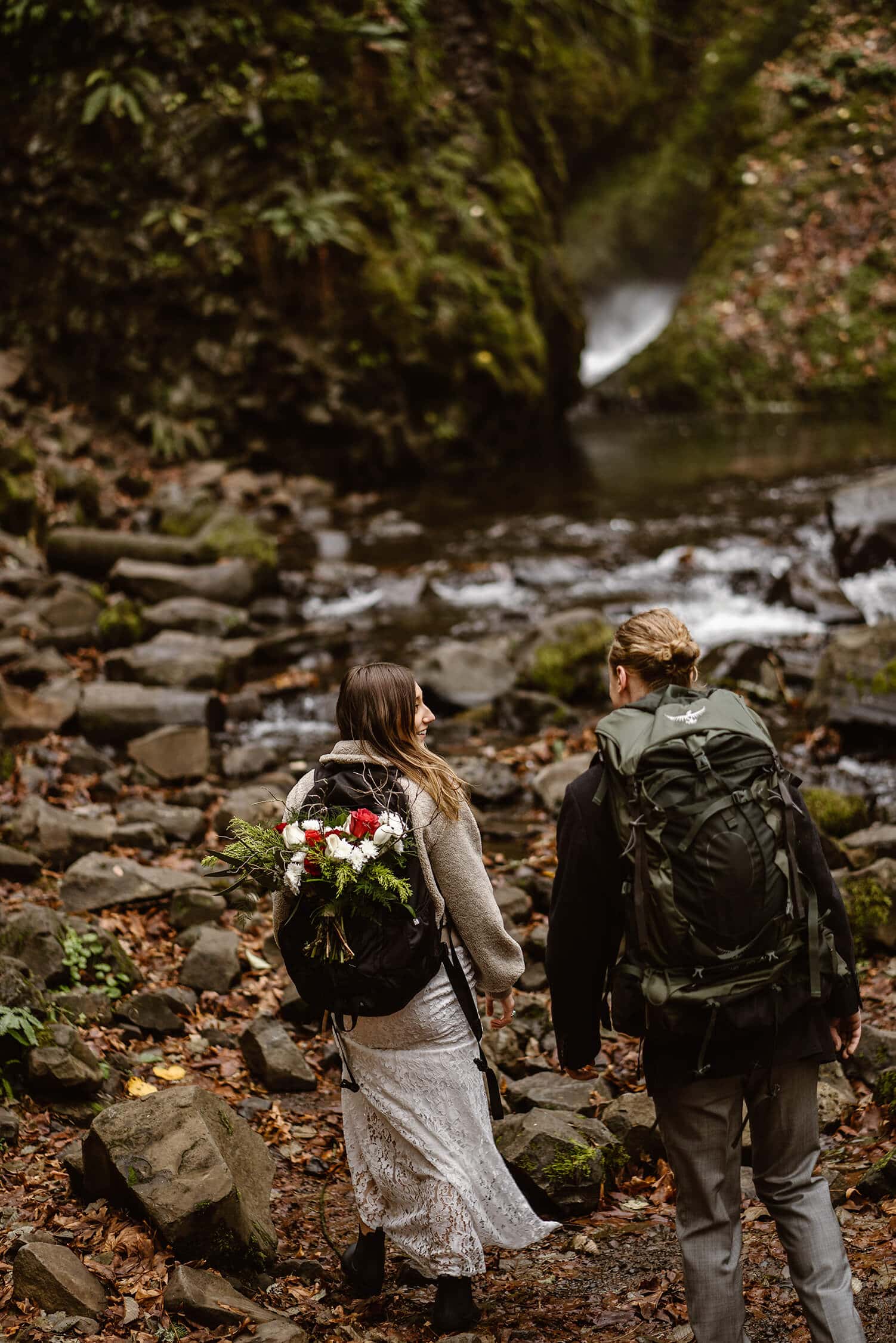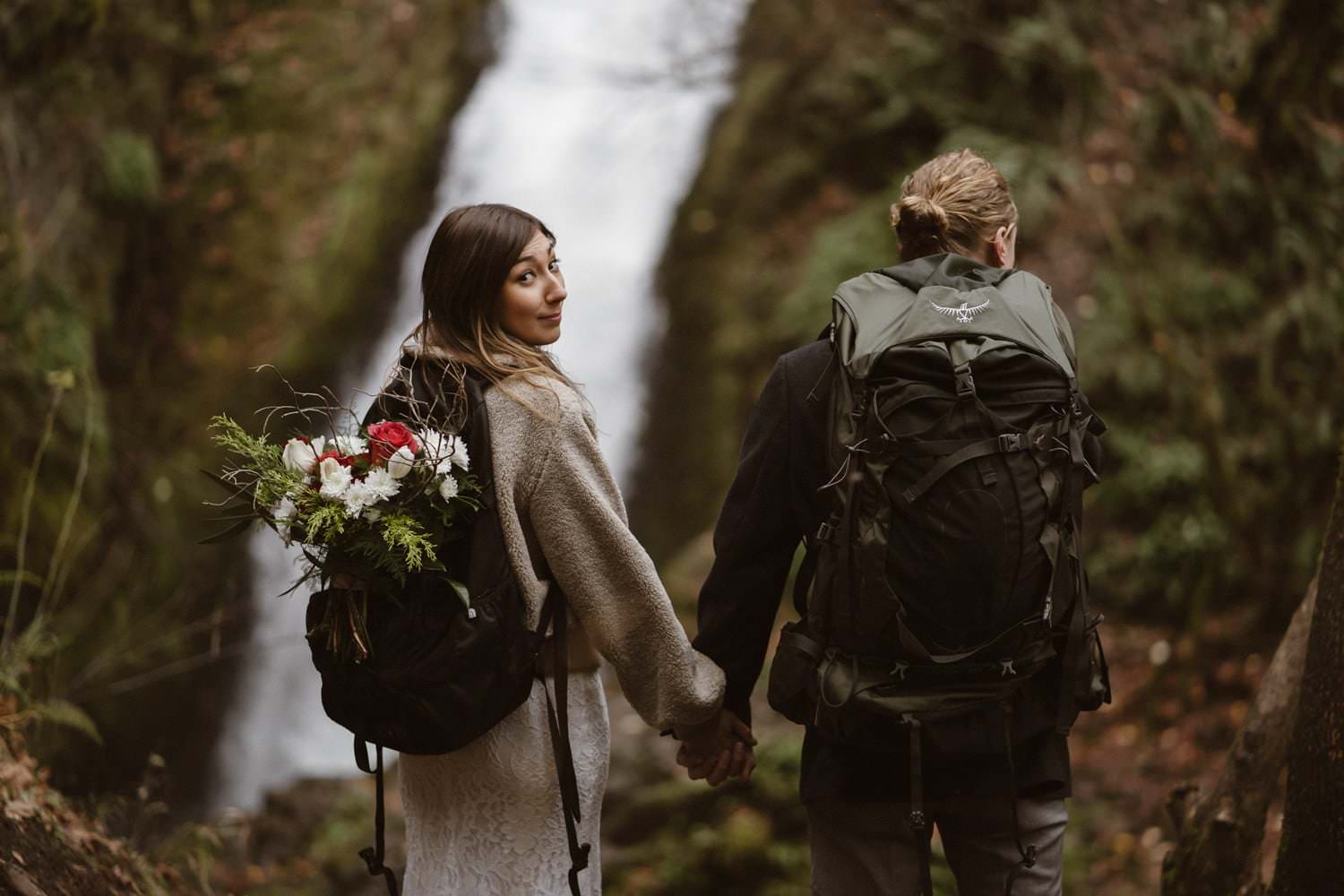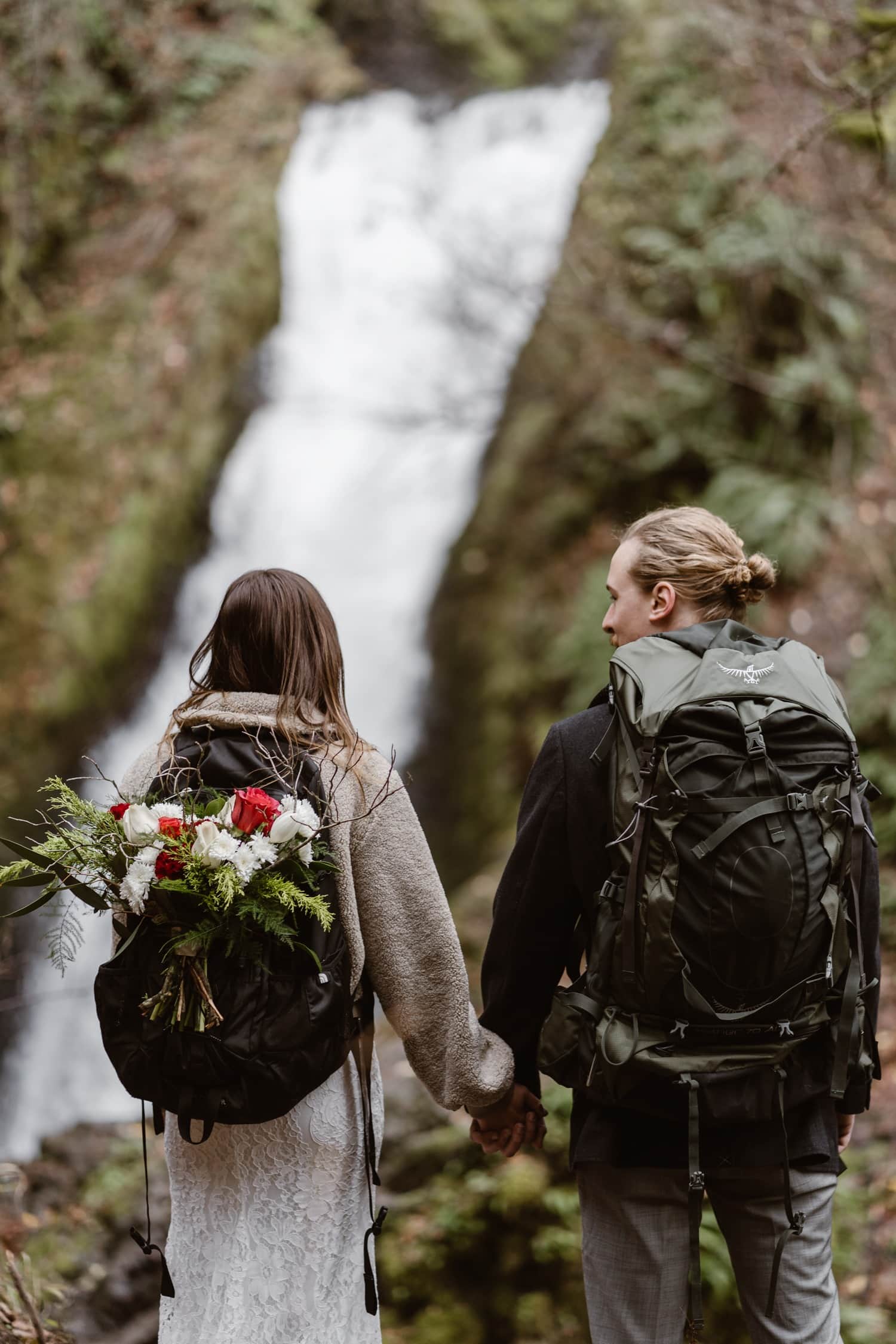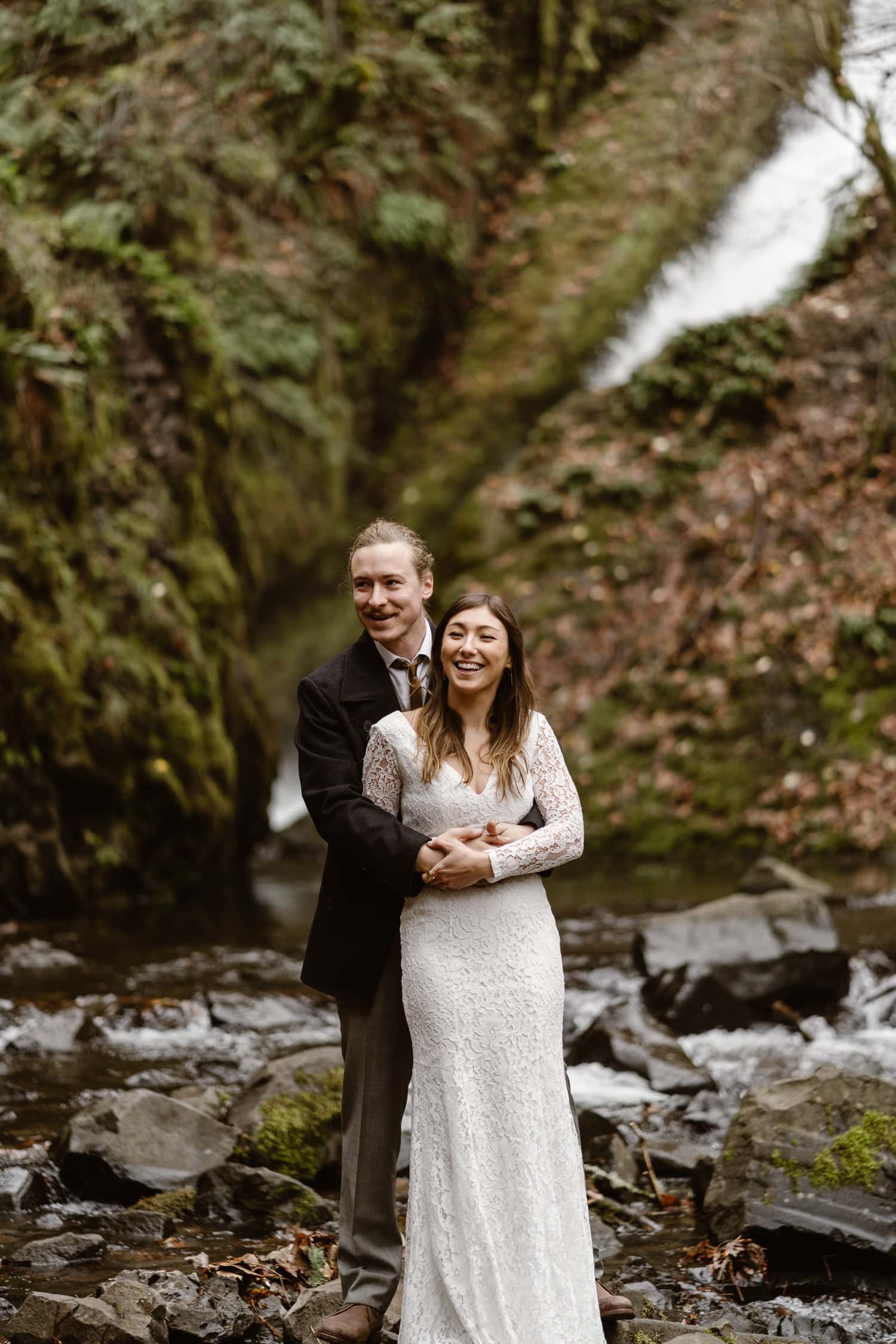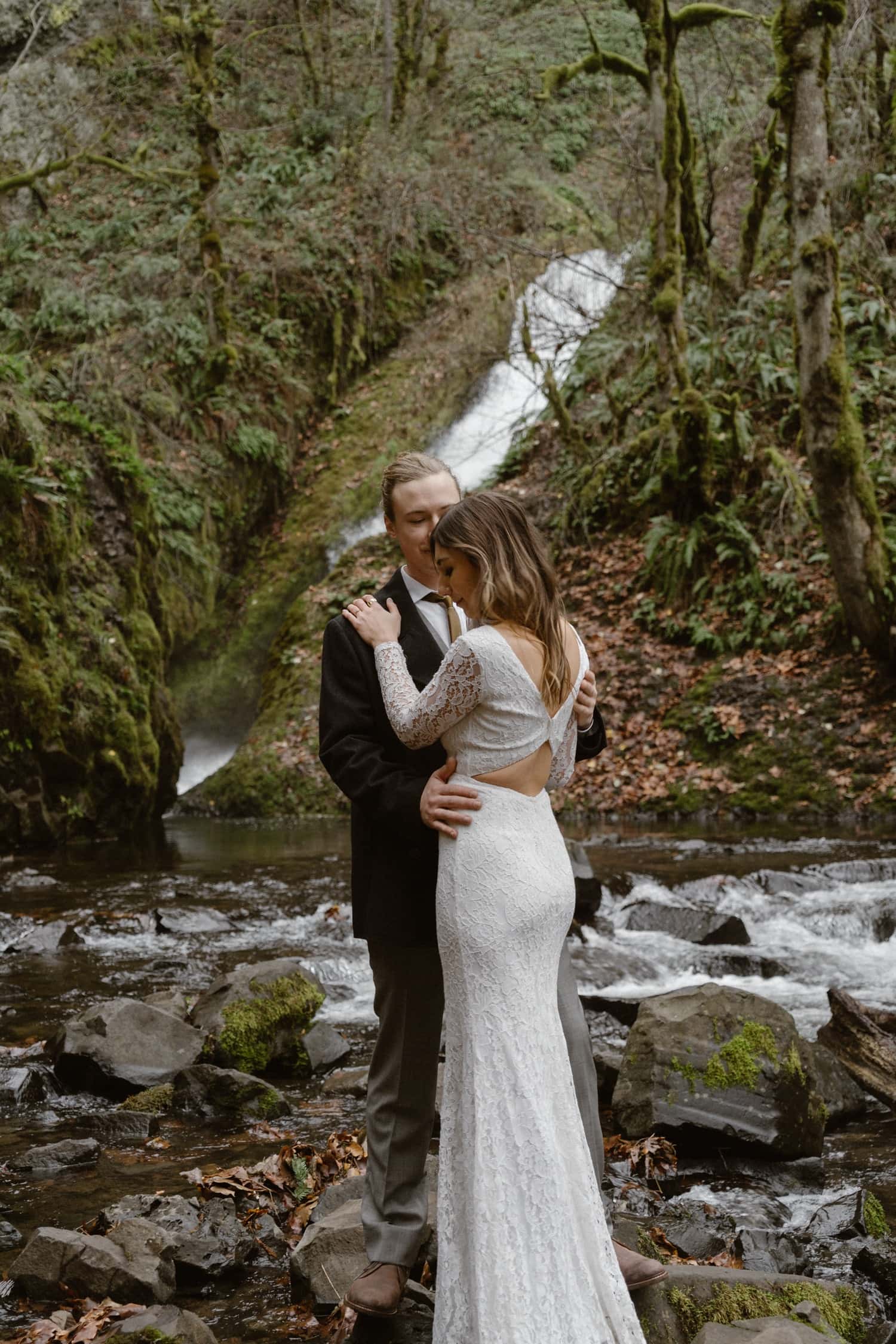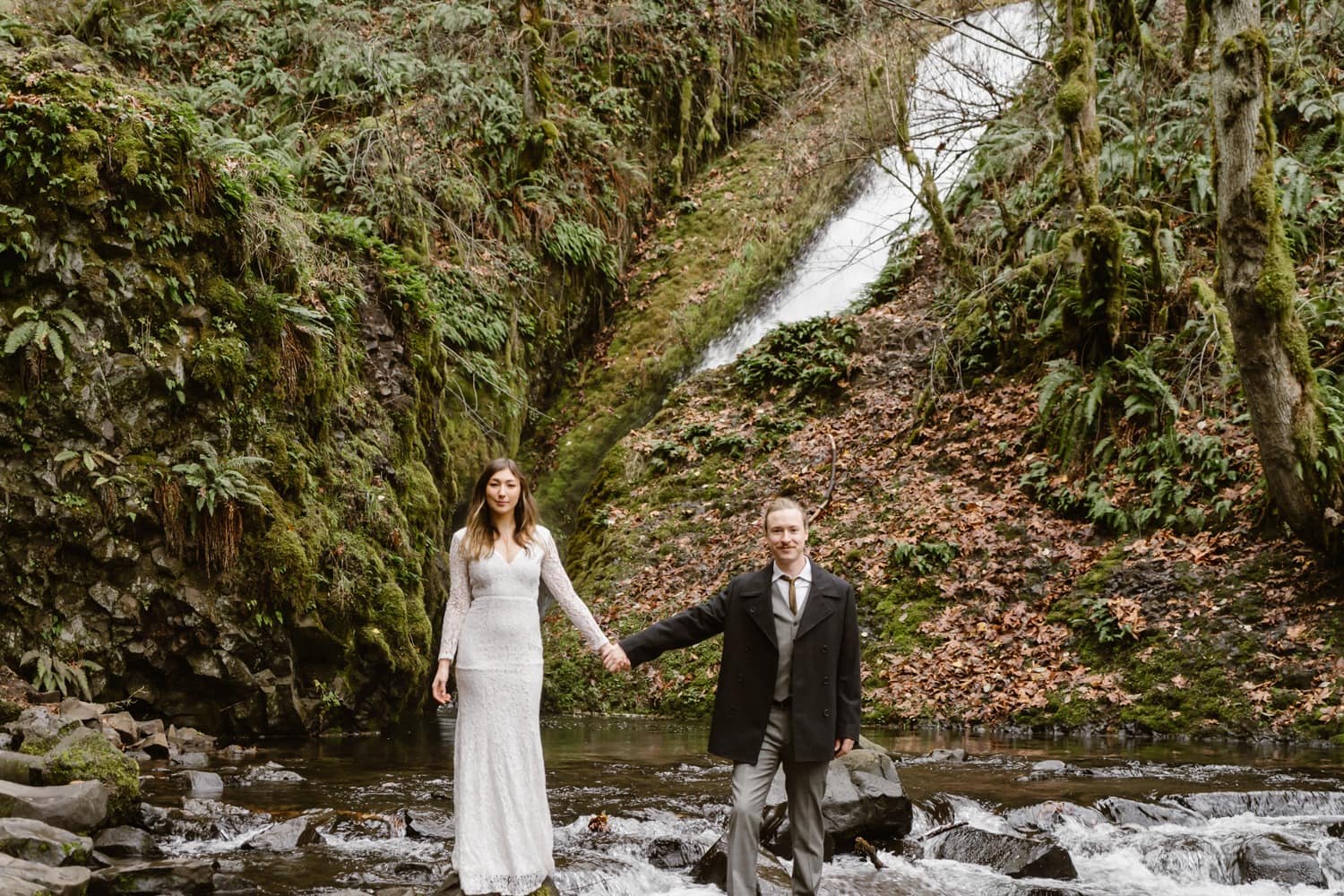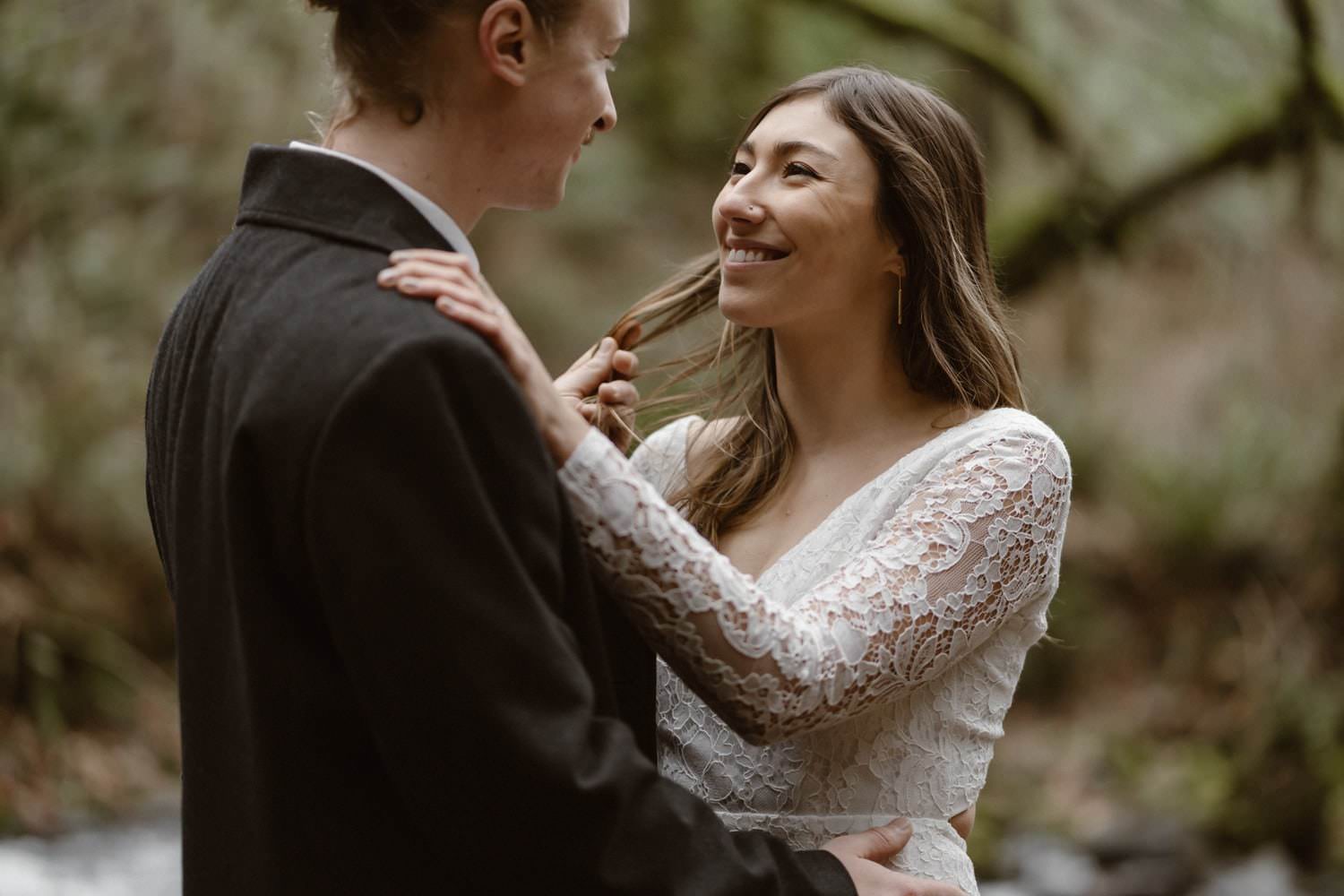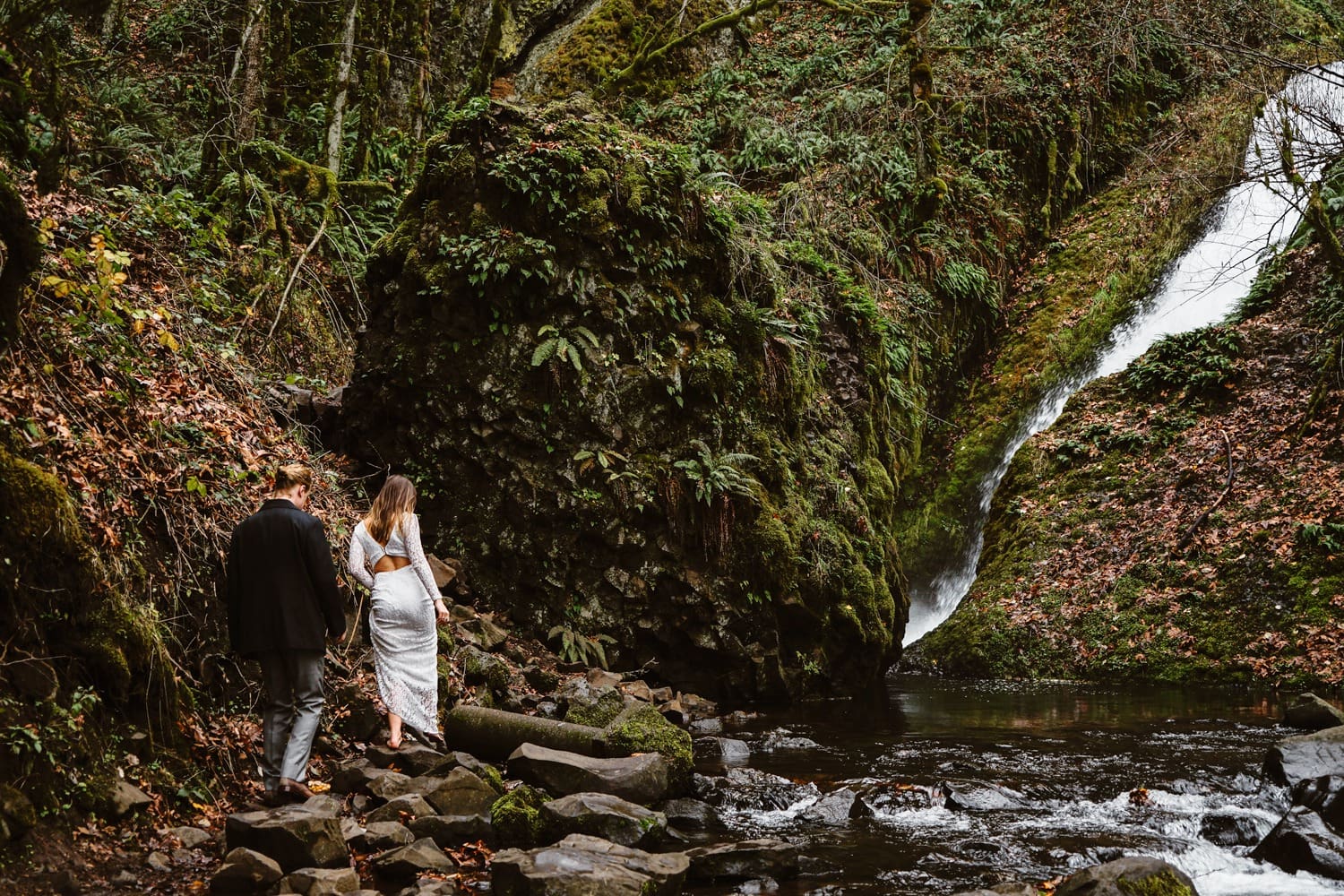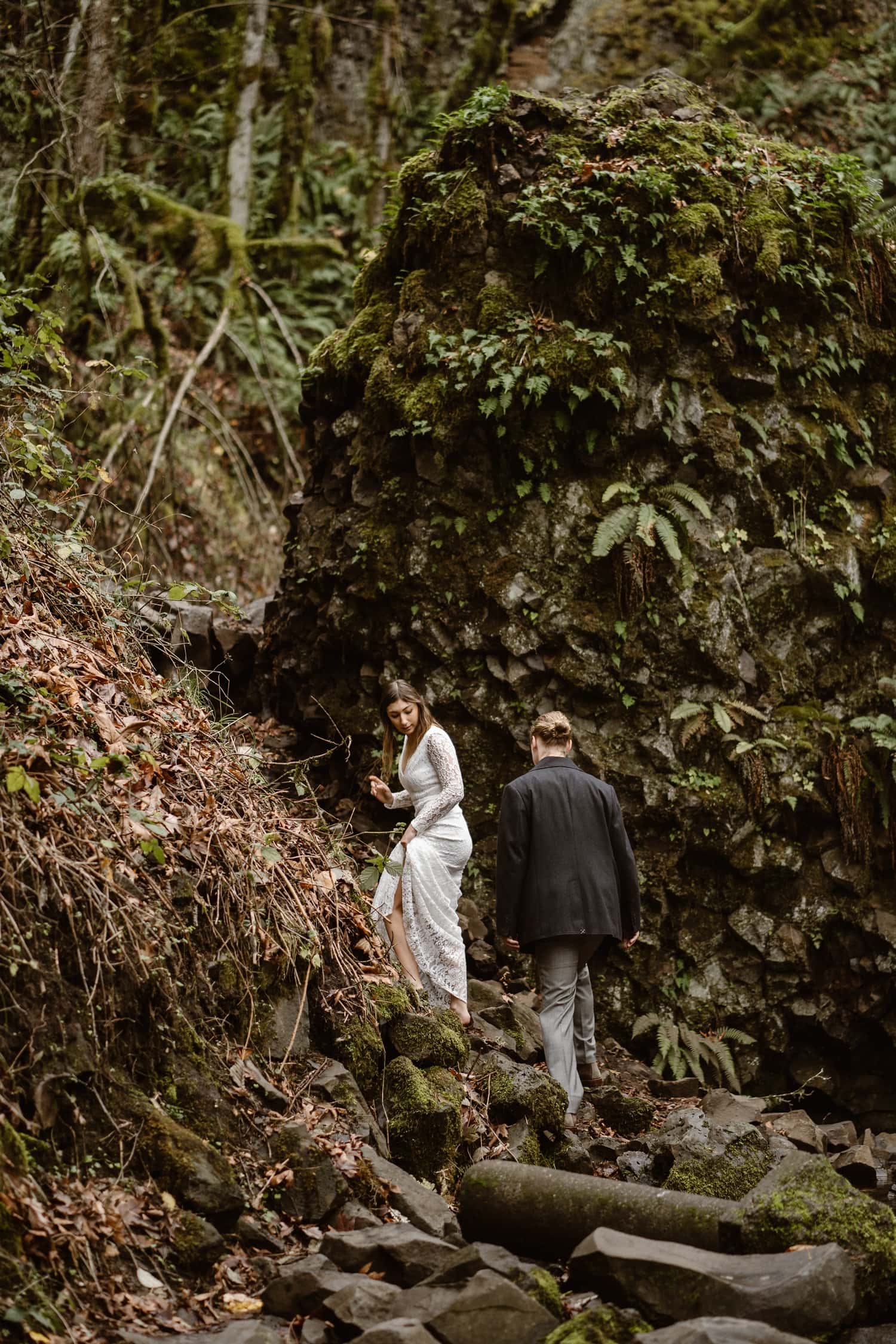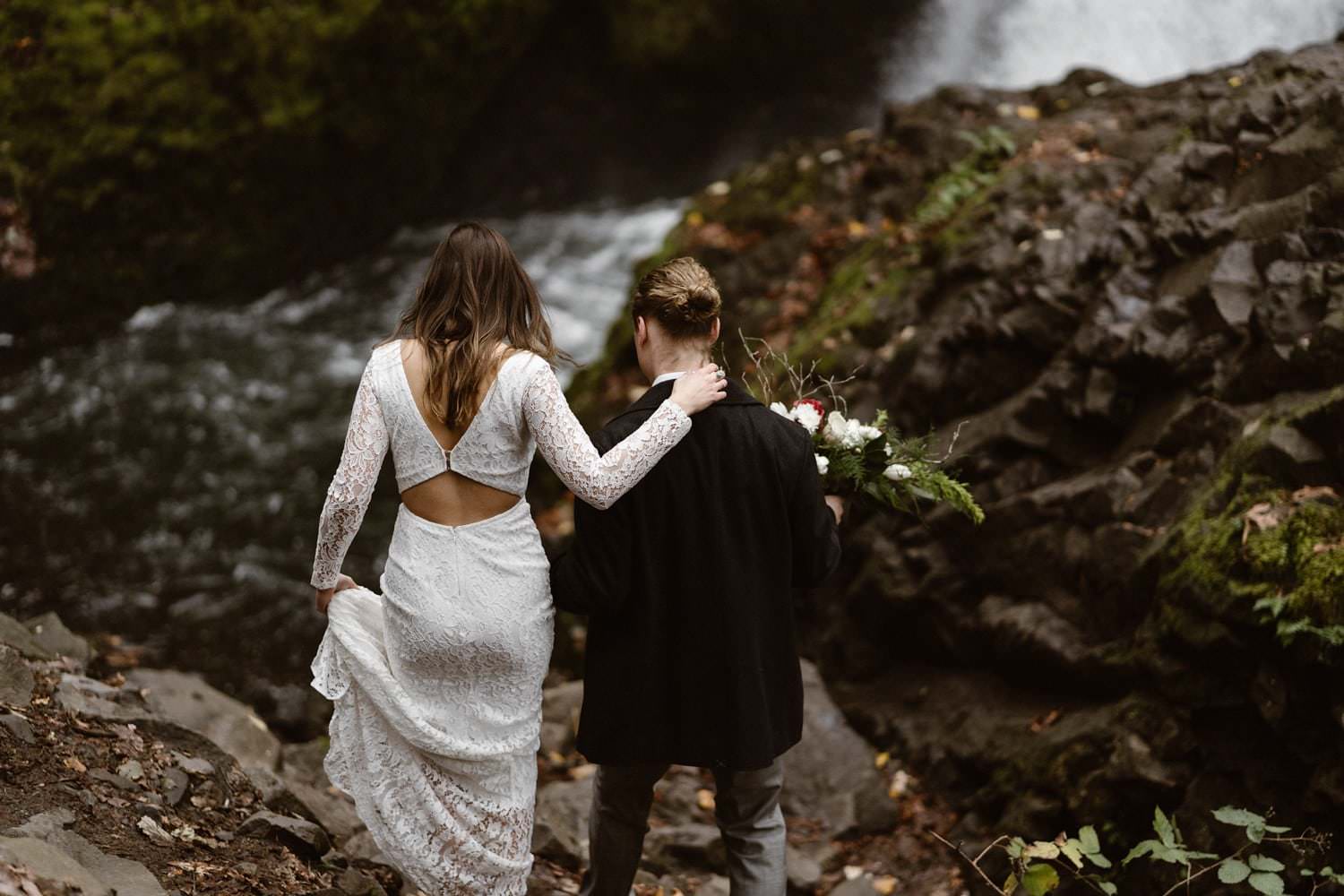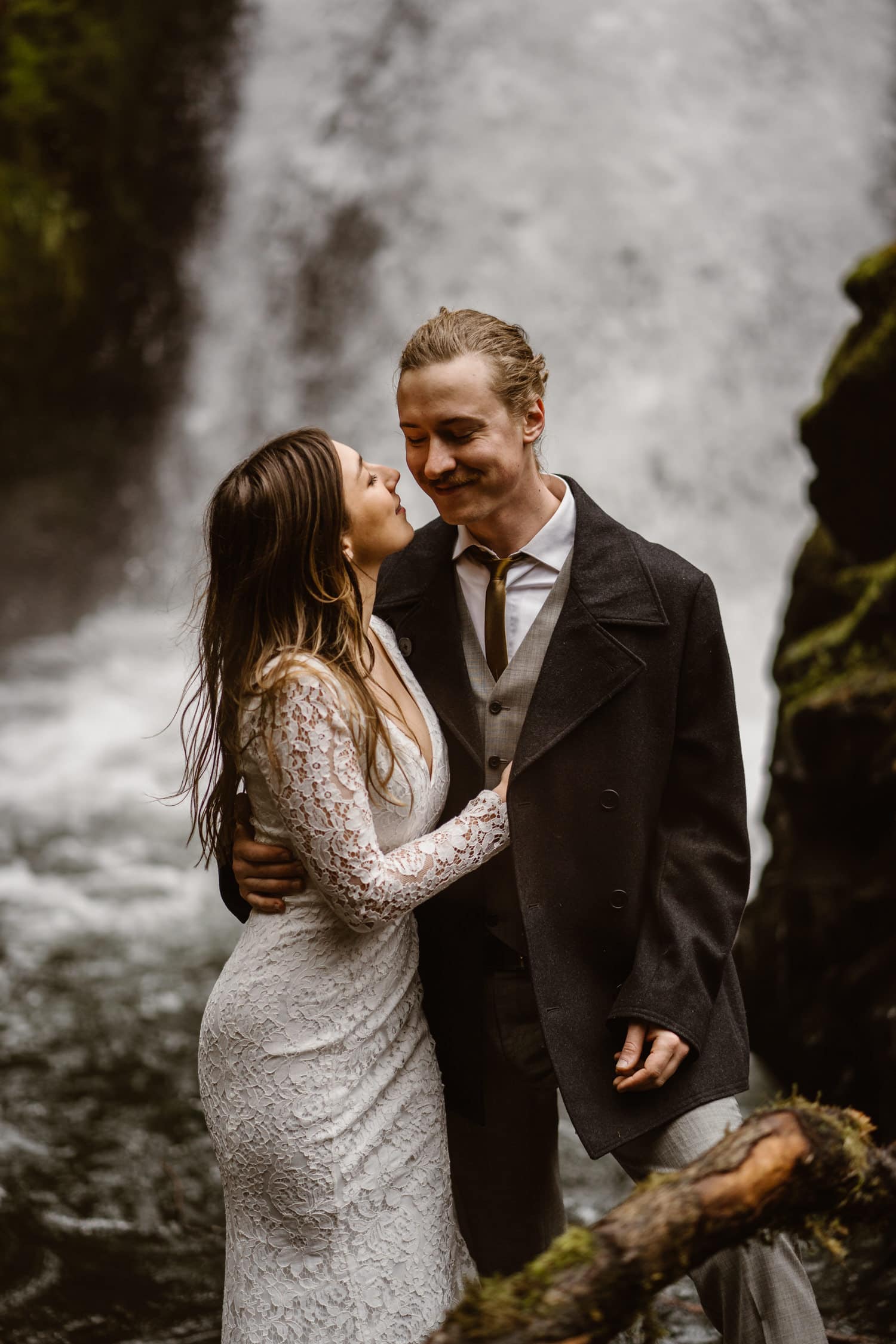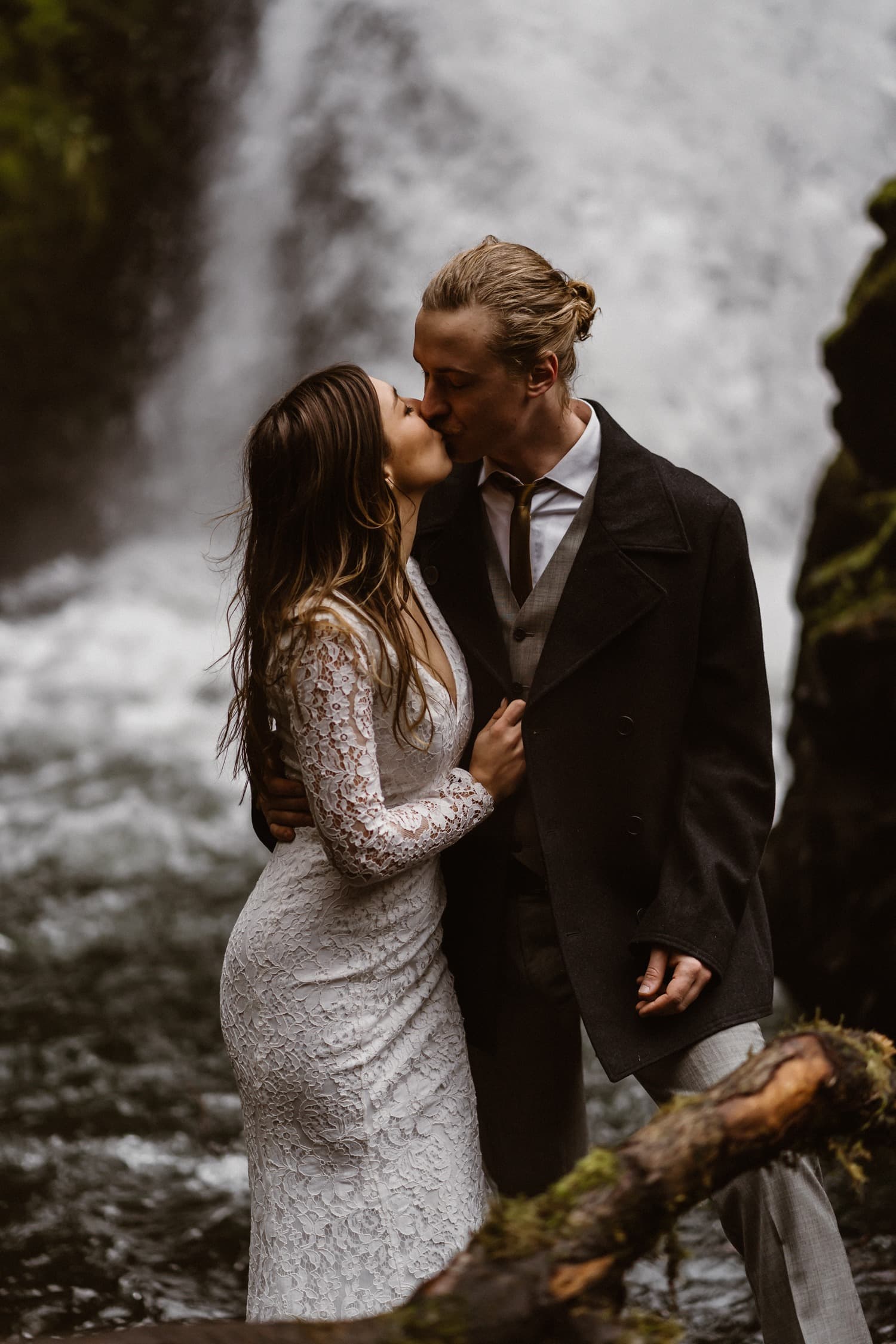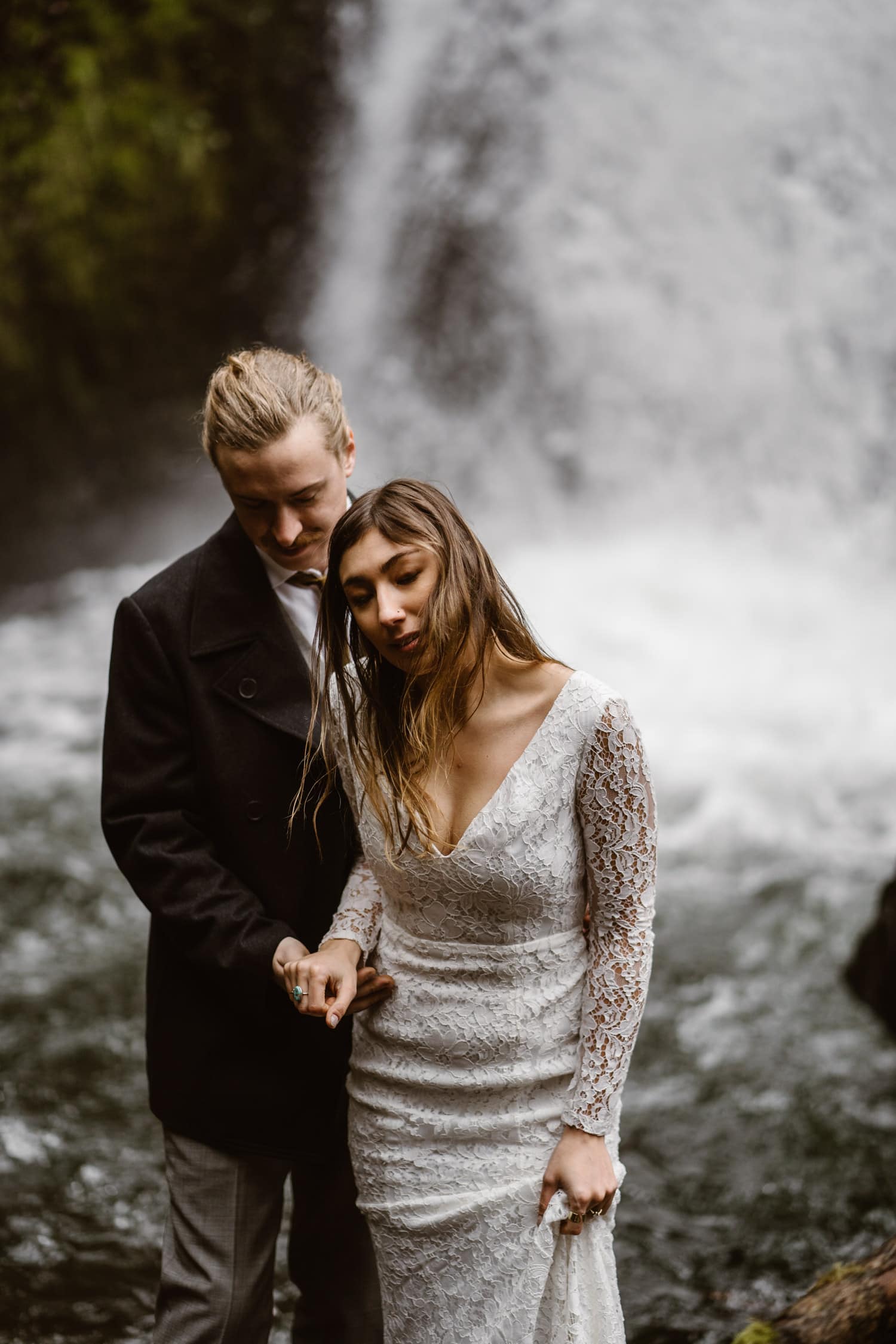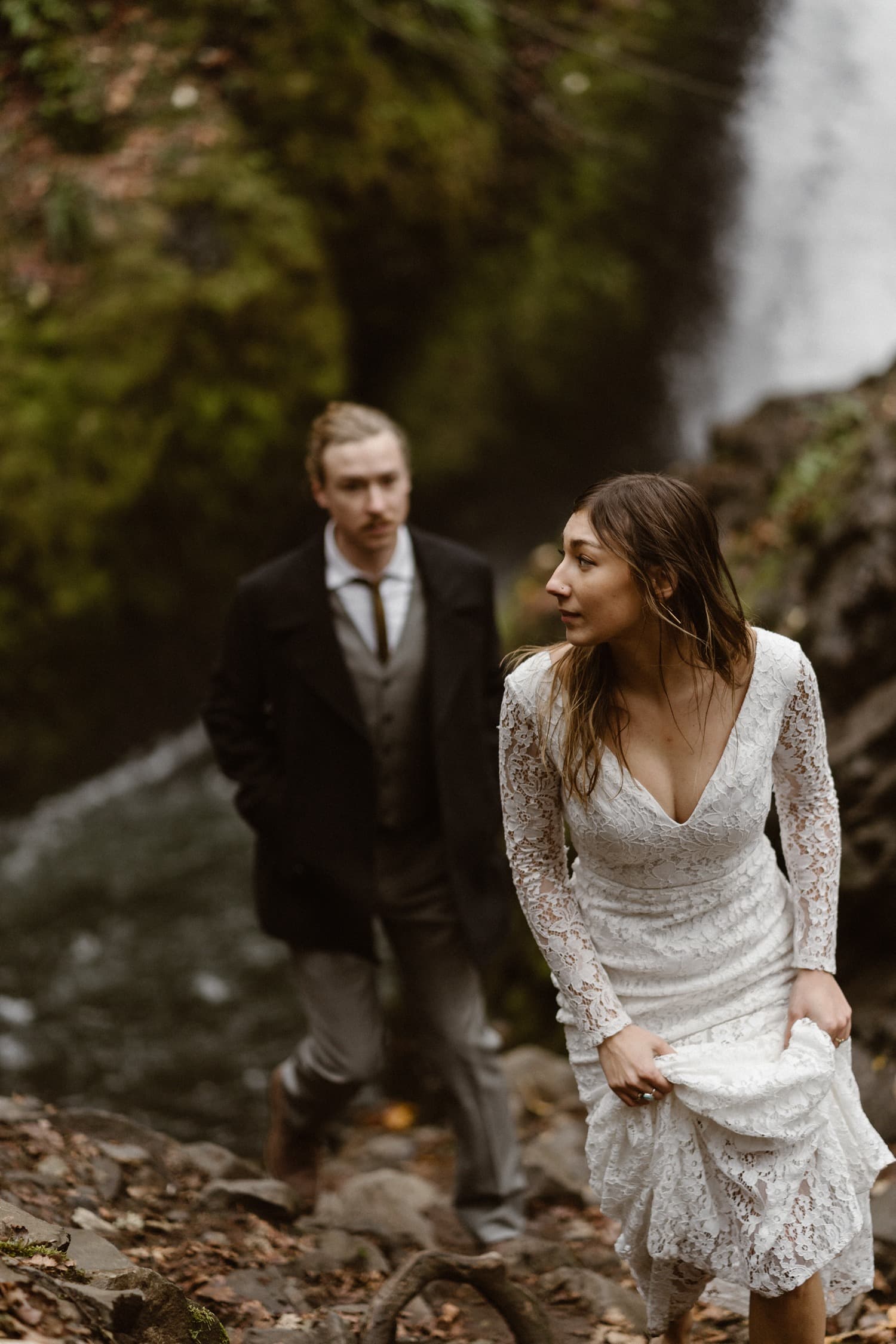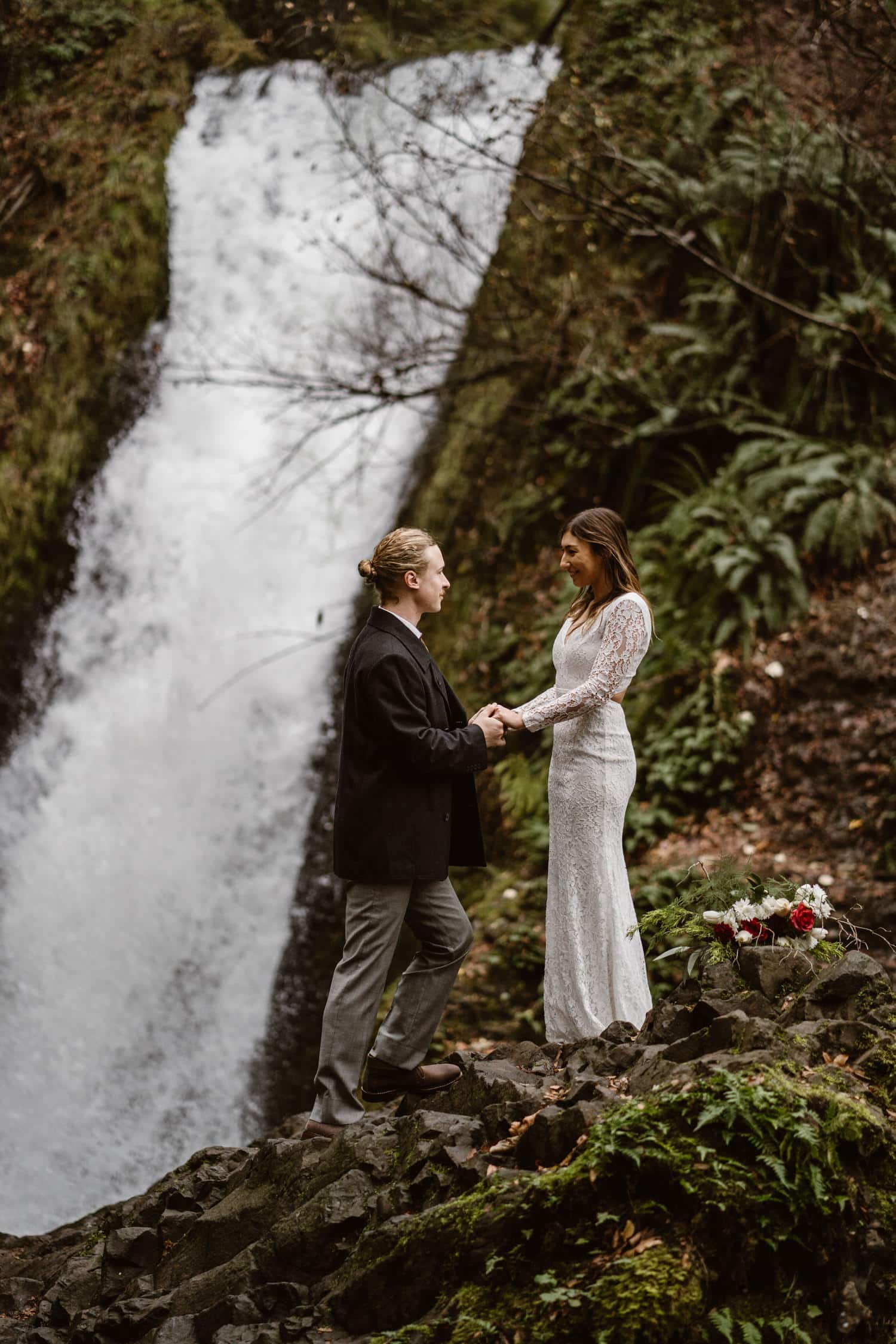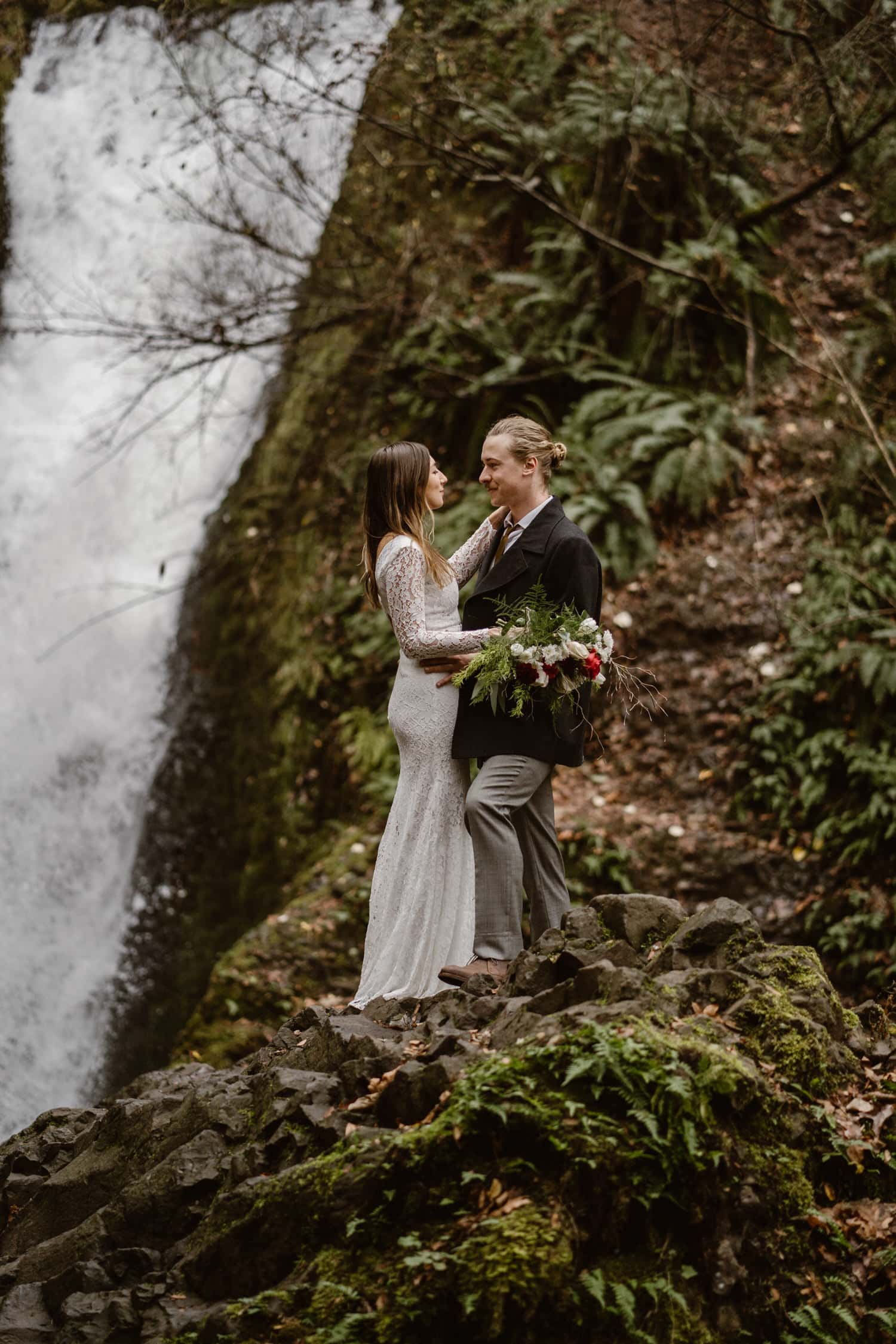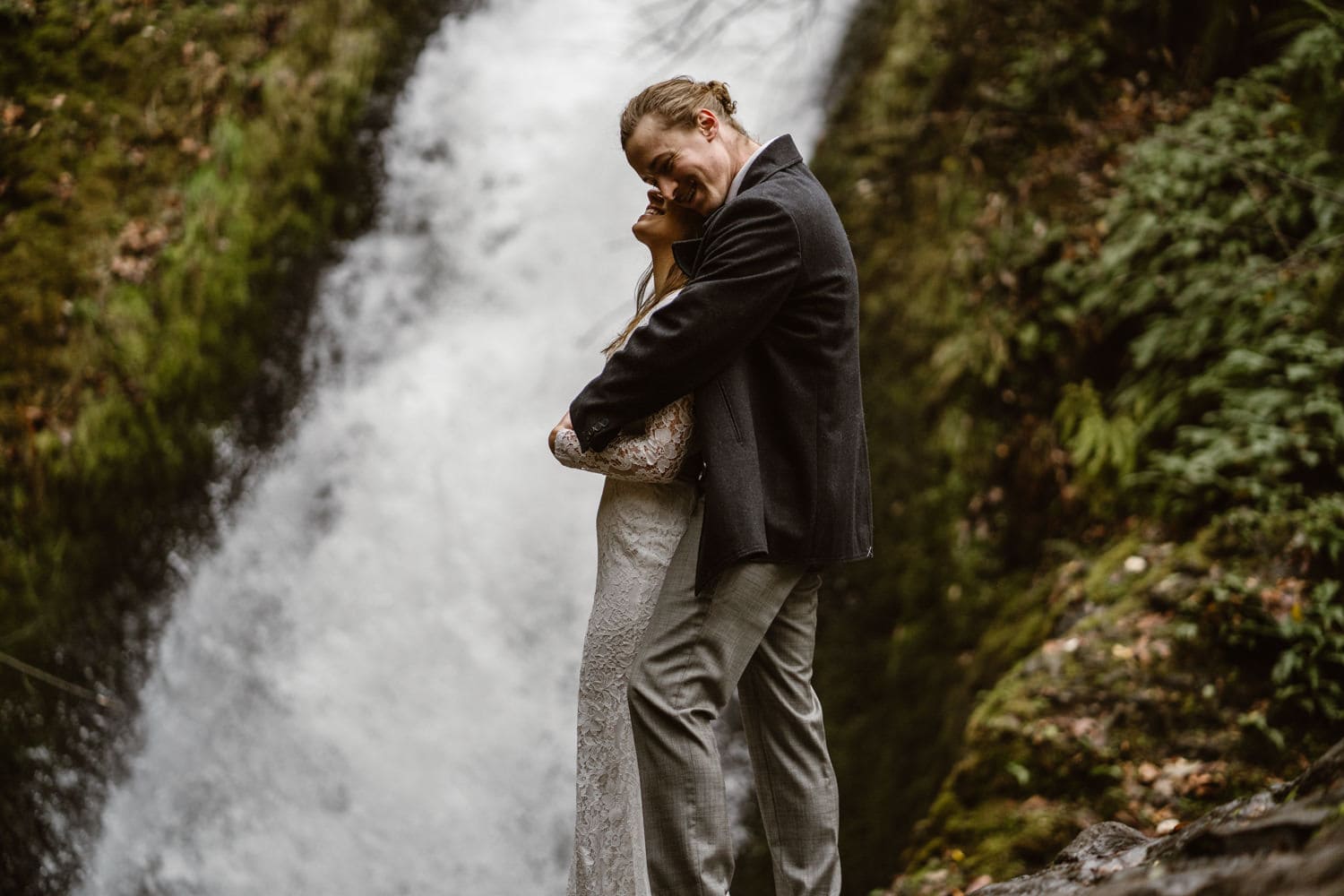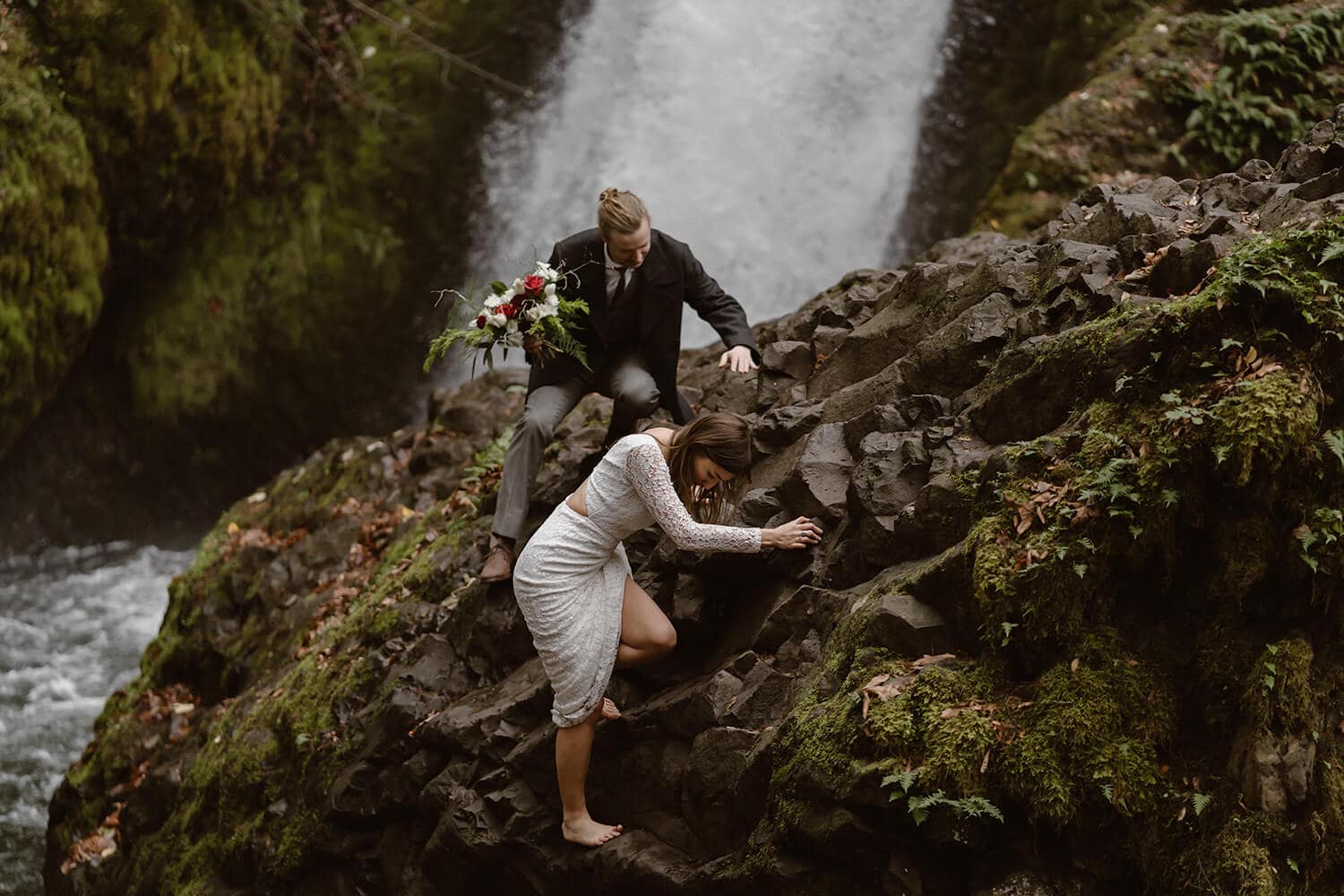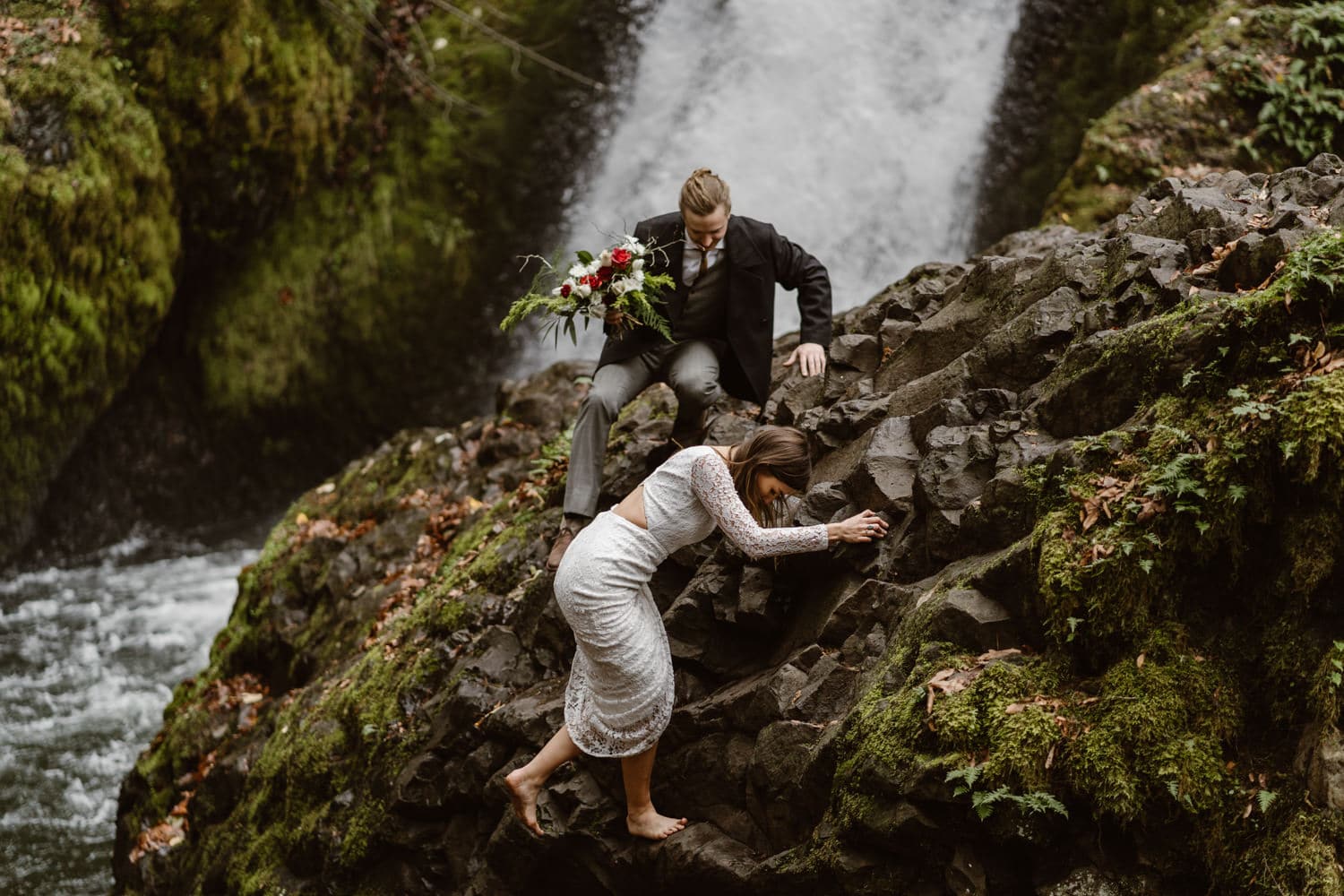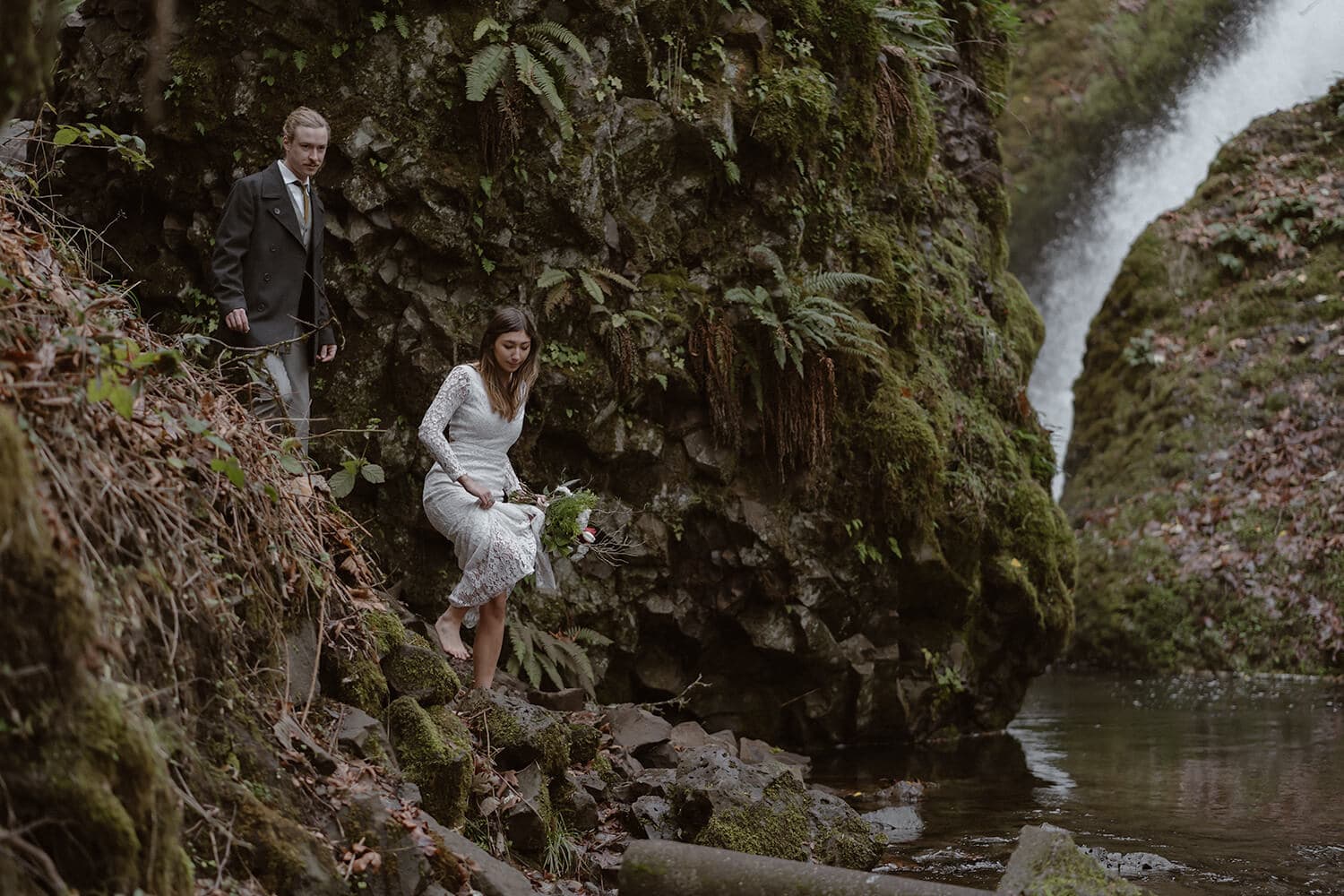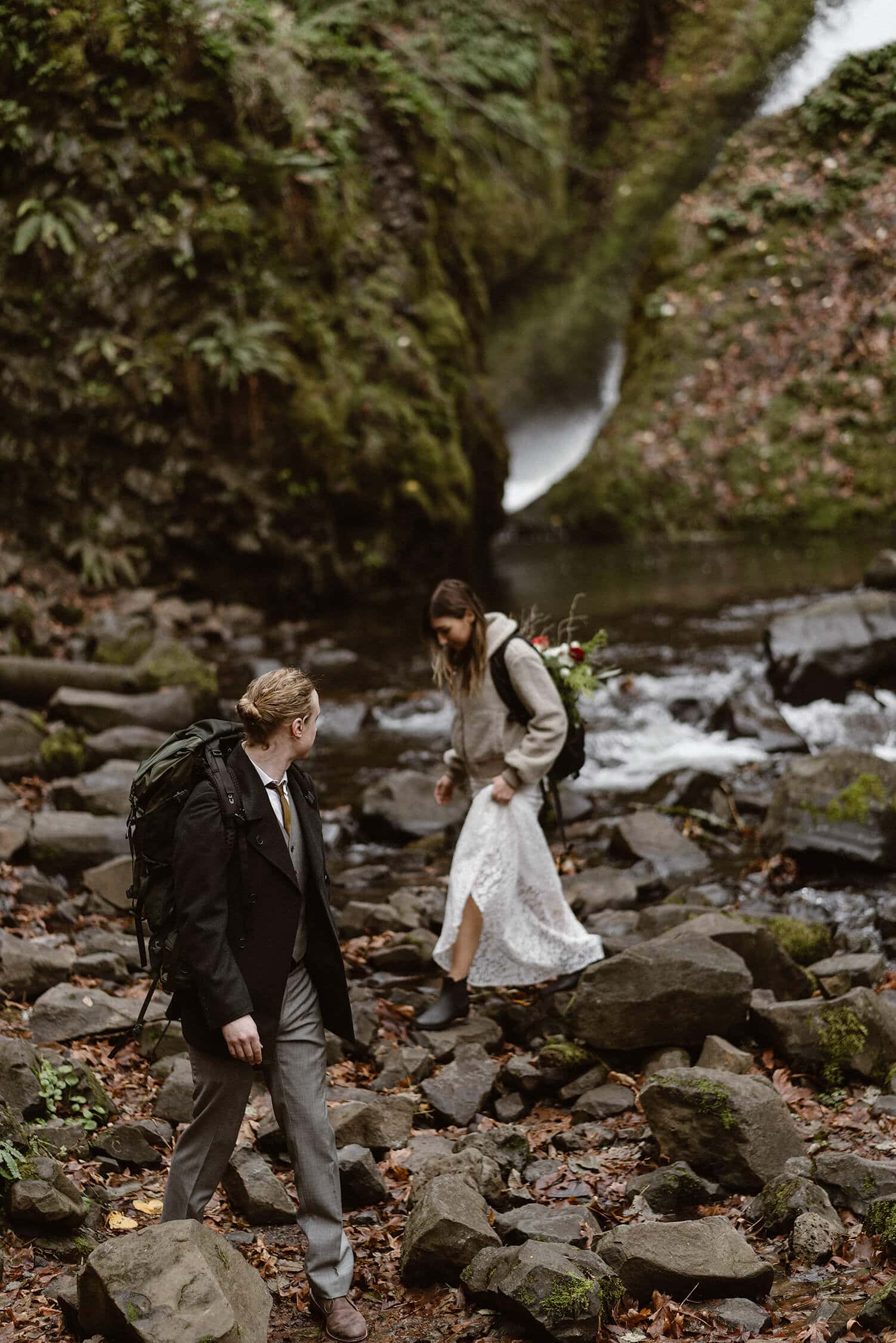 ---
LET'S GET STARTED!
---
---
MORE FROM THE BLOG
---
FOLLOW ON THE GRAM!