Five Things to Pack for Your Elopement
Have you recently told friends or family that you plan to elope only to be met with hesitation and even more questions? The word "elope" causes most people to have a vision of throwing caution to the wind, running away from problems, and being irresponsible, but I guess we have movies and tradition for that. But, it's 2019 and just because someone is eloping doesn't mean there are problems they're running away from or planning that doesn't need to happen.
Just like everything else in life, you will need to do a little planning for your elopement, too! Here are five things you you'll want to pack for your special day.
---
Comfy Shoes
Let's face it: Hiking through the mountains, walking through sand, it's not going to be very easy if you're in uncomfortable shoes! Always pack two pairs of shoes, no matter where you're planning to elope to: one pair of comfy shoes (sneakers, hiking boots, flats) and the shoes you want to tie the knot in.
---
Ring Boxes
Keeping your rings safe during your adventure elopement is something that should be at the top of your priority list! Nothing ruins the mood more than a misplaced ring!
---
Water & Snacks
Depending on how long you're going to be out on your adventure elopement, packing water is key to staying hydrated! If you're going to be longer, pack a few snacks or even a small treat to enjoy post-nuptials.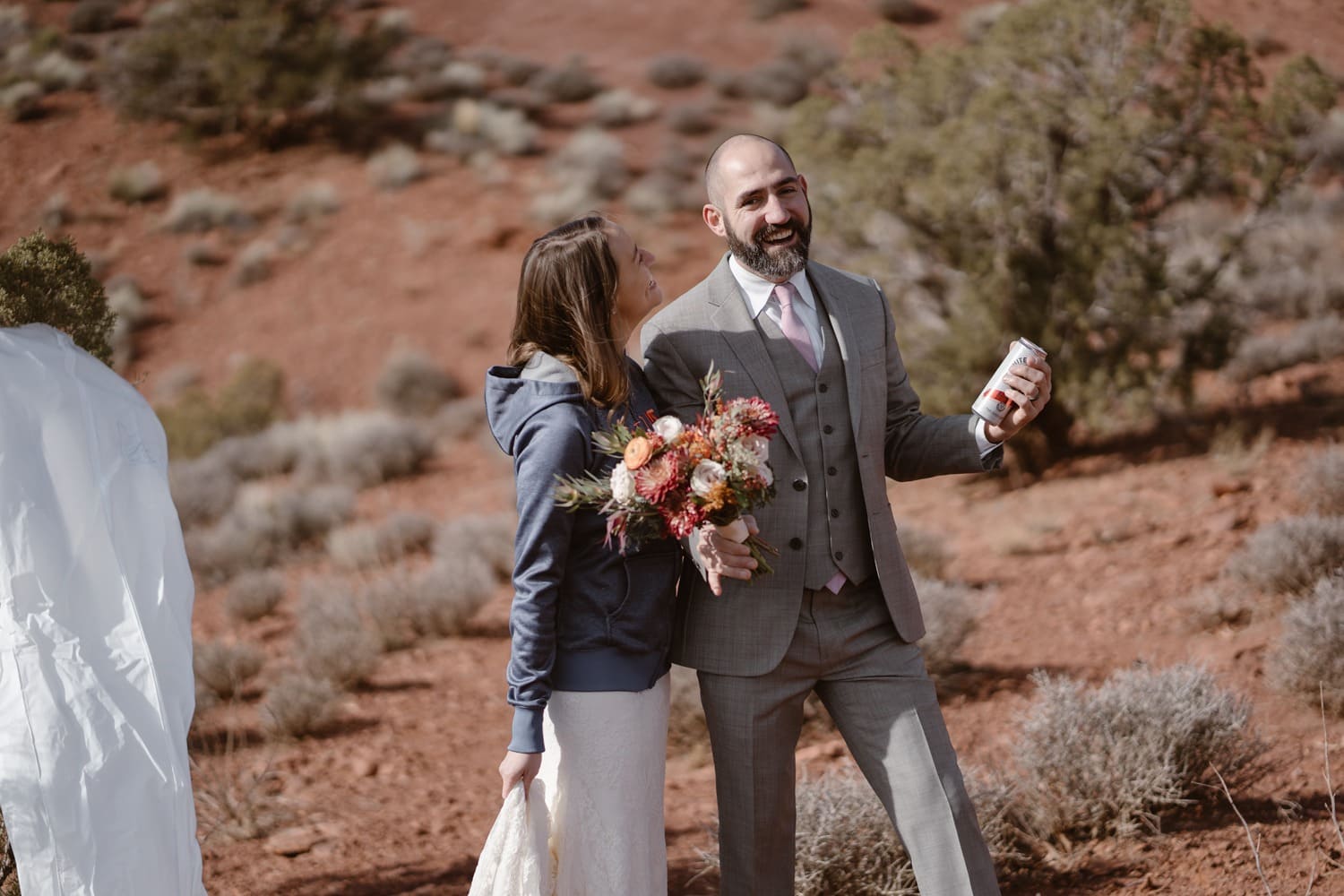 ---
Champagne
There is no better way to cap off an epic day than with some bubbles! Shake that bottle up and shoot off some celebration! I also offer free bubbles for couples that book elopements within Colorado for you to celebration your marriage in style and fun!
---
A Photographer
Okay, so maybe a photographer isn't something you pack but having a photographer come along with you on your elopement journey will allow you to capture those extra special moments you will cherish forever. At Vows and Peaks, our photographer Sean will not only capture all of these special, intimate moments, but will also help you plan the perfect adventure elopement destination!